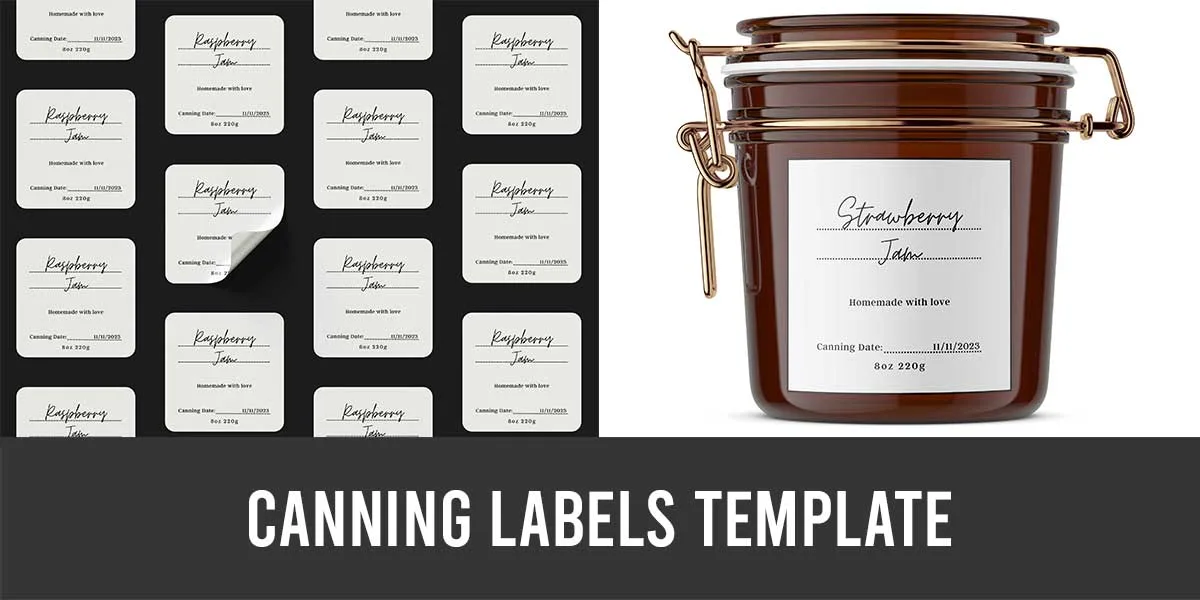 Calling all canning enthusiasts! If you're tired of plain and uninspiring jar labels for your homemade preserves, I've got just the solution for you. Introducing my delightful Canning Labels Template, the ultimate tool to add a personalized and stylish touch to your canning jars. Say goodbye to boring labels and hello to a world of creativity and organization!
Before telling you more about these labels, I want to take a moment to share a personal note with you. As the owner of my Etsy store, I personally create all the digital products available for purchase. Your support means the world to me, and I genuinely appreciate every single order. If you've enjoyed using my products and they have brought joy and organization to your life, I would be incredibly grateful if you could leave a review. Your feedback helps me improve and brings a smile to my face. Thank you for being a part of this journey with me!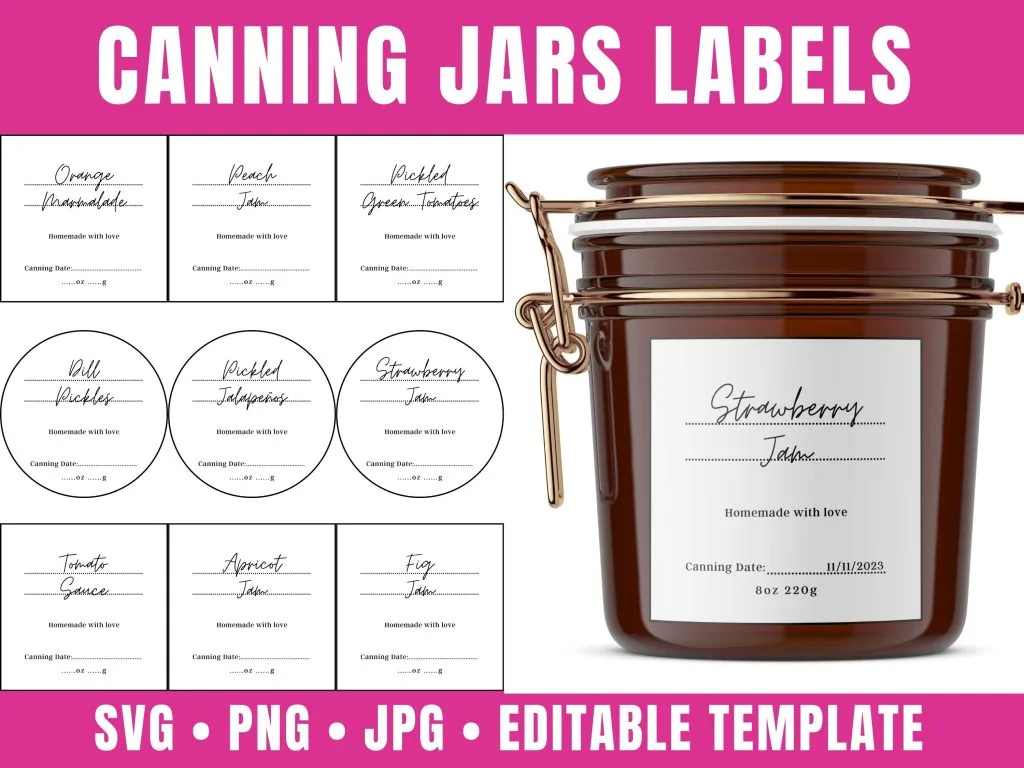 Customization at Your Fingertips. With my Canning Labels Template, you have the power to create custom jar labels that showcase your unique style and culinary creations. This digital product includes 40 pre-made, editable jar labels in both square and round shapes. Whether you're preserving jams, pickles, or sauces, these labels are designed to perfectly fit your jar lids, giving your homemade goodies a professional and personalized look.
Easy and Printable. No design skills required! My printable and editable mason jar labels make customization a breeze. Available in SVG, PNG, and PDF formats, you can easily edit and print your labels at home or with a professional printing service. Simply choose your favorite design, add your own text or preserve names, and voila! Your canning jars will be transformed into delightful works of art.
Reusable and Visually Appealing. Not only are these canning labels functional, but they also add a touch of visual appeal to your homemade preserves. Made with durability in mind, these labels can be reused for future canning projects especially if you print them on plastic, waterproof materials. Each label is designed to stand the test of time, ensuring that your preserves are always well-organized and eye-catching.
Unleash Your Creativity. Let your creativity shine! With these customizable and reusable canning labels, you have the freedom to experiment with various designs and styles. Add playful illustrations, elegant typography, or even include the date of preservation. The possibilities are endless, allowing you to create a truly unique and personalized collection of preserved delights.
Don't settle for ordinary when it comes to your homemade preserves. Elevate your canning game with our Canning Labels Template. From jams to pickles, sauces to spreads, these labels will add a touch of charm and organization to your pantry. Download my digital product today and unlock a world of creativity and visual delight. It's time to label your homemade treasures in style and make them truly shine!
Note: The Canning Labels Template is available for instant download, including 40 pre-made canning labels in SVG, PNG, and JPG formats. Additionally, you'll receive a link to an editable Canva template, perfect for adding your own unique preserves to this canning jar labels template. Start showcasing your culinary creations with our customizable and reusable labels today!