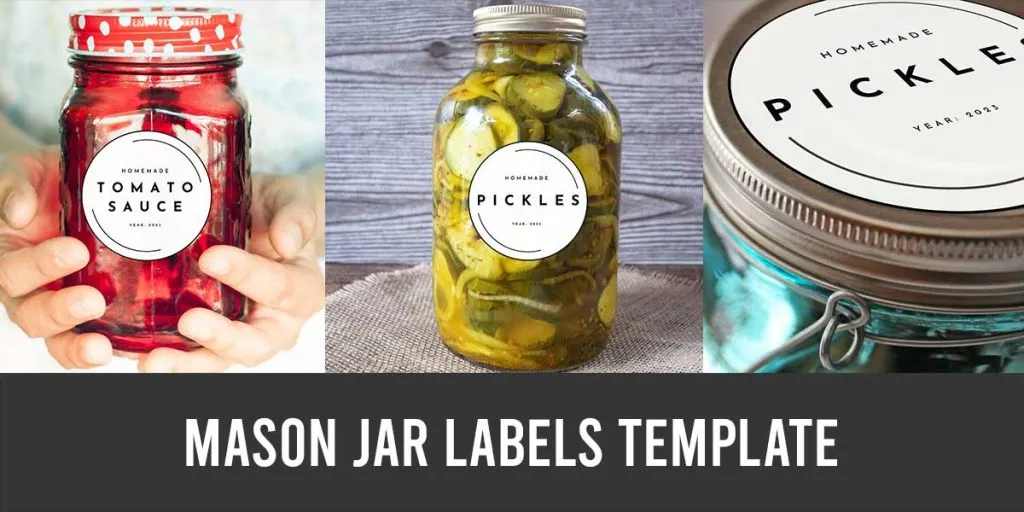 Effortlessly organize your kitchen with these Mason Jar Labels Template! Personalized and editable jar labels for canning, spices, and pantry items. Instant download for Cricut and more. Elevate your culinary space now! 🍽️✨
Are you tired of struggling to find the right jar in your pantry? Say goodbye to kitchen chaos and welcome the ultimate solution for stylish and efficient organization! Introducing the Mason Jar Labels Template – a digital treasure trove featuring 50 editable jar labels, perfect for canning, spices, and pantry items. As a food blogger and culinary enthusiast, I couldn't resist sharing this versatile Etsy digital product with you. Get ready to transform your kitchen into a space that exudes both functionality and elegance!
Before telling you more about these labels, I want to take a moment to share a personal note with you. As the owner of my Etsy store, I personally create all the digital products available for purchase. Your support means the world to me, and I genuinely appreciate every single order. If you've enjoyed using my products and they have brought joy and organization to your life, I would be incredibly grateful if you could leave a review. Your feedback helps me improve and brings a smile to my face. Thank you for being a part of this journey with me!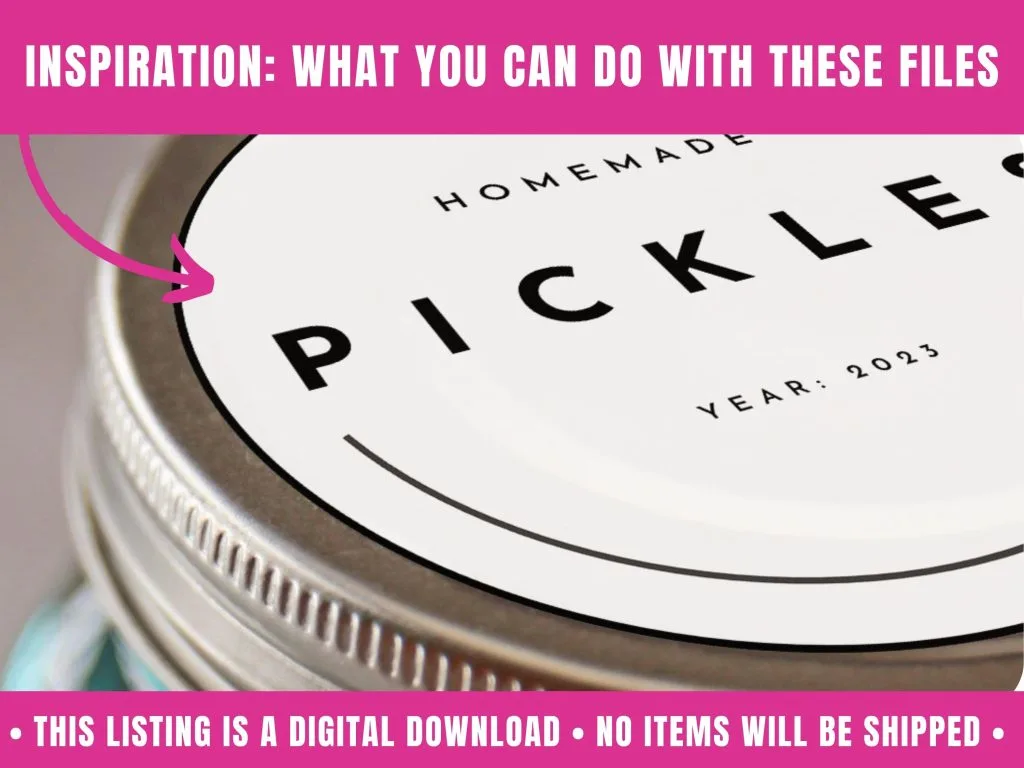 Personalize Your Pantry. With the Mason Jar Labels Template, the power to create a perfectly organized pantry is right at your fingertips. These personalized jar labels are designed to reflect your unique style and taste. Whether you're into canning, love experimenting with spices, or are a master at pantry organization, these editable jar labels have you covered. Add your own special touch to each label and watch your pantry come to life with a touch of customized elegance.
Functional Beauty for Your Kitchen. Beyond just practical organization, these printable jar stickers double as eye-catching decor for your kitchen. Gone are the days of drab and generic labels – our Mason Jar Labels Template offers a stunning array of options. From printable spice labels to custom pantry stickers, each label adds a touch of charm and sophistication to your culinary space. Visualize your well-organized pantry, adorned with labels that showcase the contents of each jar with clarity and style.
Versatility Unleashed. These Mason Jar Labels Template isn't limited to just jars – it goes above and beyond! Use these labels for spice jars, container lids, and various pantry items. Embrace the joy of efficient kitchen organization with labels that cater to your every need. Whether you're whipping up a delectable dish or replenishing your pantry, our labels will keep you in control and inspire you to embrace the beauty of a well-organized space.
As a food blogger, I know how crucial organization is in the kitchen. The Mason Jar Labels Template has revolutionized my pantry and kitchen space, and now, it's your turn! Embrace the beauty of personalized labels for canning, spices, and pantry items with this incredible Etsy digital product. The 50 editable jar labels in SVG cut files for Cricut make customization a breeze. Make your kitchen truly yours with these custom jar stickers, and elevate your culinary journey to new heights of style and efficiency.
Note: The Mason Jar Labels Template is a digital product available for instant download on Etsy. Begin your journey to a beautifully organized kitchen today and experience the joy of cooking in a space that exudes both functionality and elegance. Happy organizing!