This is an easy spring watercress salad served with my favorite balsamic vinaigrette recipe and raw sesame seeds.
Ever since I finished the raw vegan detox diet a few weeks ago, salads started to taste differently, in a good way! Maybe my taste has changed, or maybe I just got better at making salads, I don't know. The sure thing is that now I feel like any salad I make is bursting with flavors and textures! I've never felt this before.
A few days ago I discovered a super-simple balsamic vinaigrette recipe on The Kitchn. I used this balsamic vinaigrette for this spring watercress salad I made today. You can use this easy balsamic dressing for any kind of salad you want! Also, you can add some extra ingredients, like mustard or honey, and make it even better!
I discovered watercress last year. I must admit, I didn't like it at first. This year I tried it again and I absolutely fell in love with this wonderful herb! Maybe my taste changed. I look at herbs differently now. I try to find new edible plants I could try. I never knew watercress is such an amazing plant. Did you know that it is very rich in protein? Not to mention all the wonderful minerals and vitamins it contains. It could be classified as a superfood! :
Young watercress is the best. When the flowers start wilting, watercress becomes toxic. This usually happens in late April, so the best time to eat watercress is between March and mid-April.
P.S. I ate this spring watercress salad with Green Chickpea Patties. How else do you eat watercress, besides salads? 🙂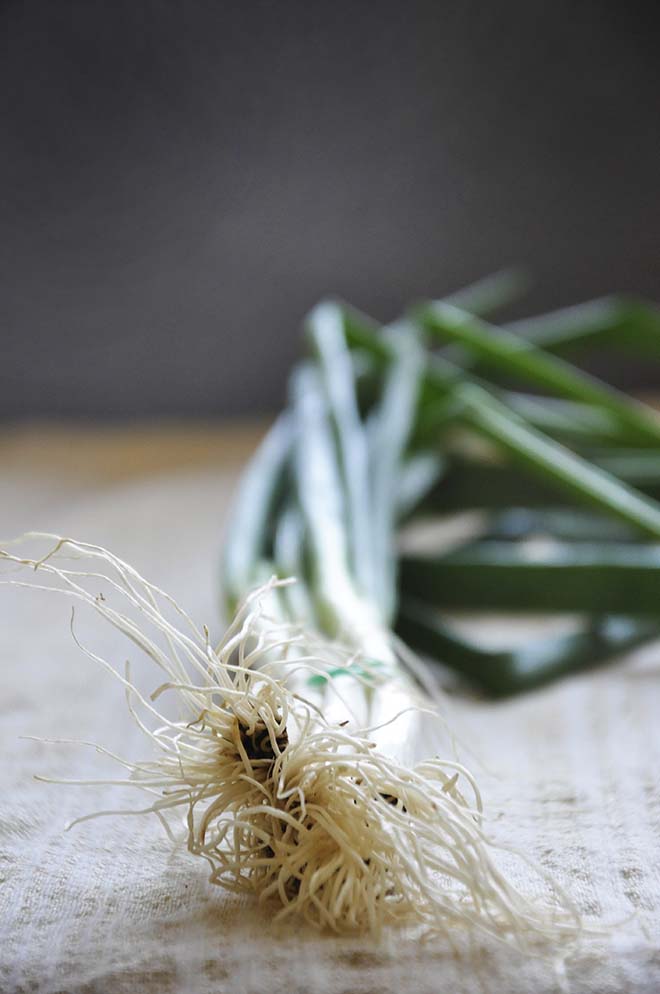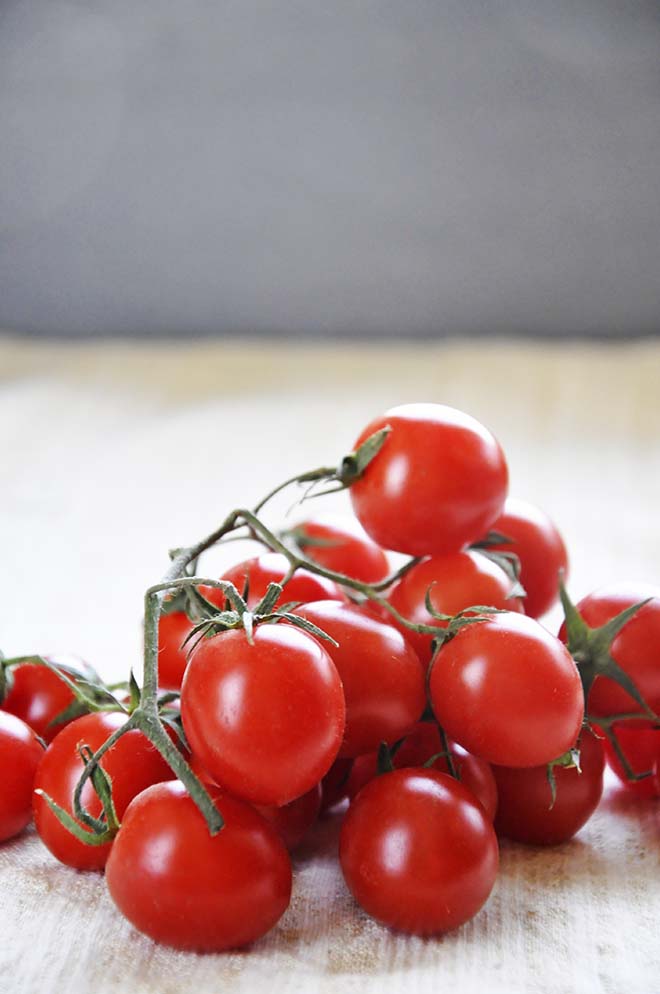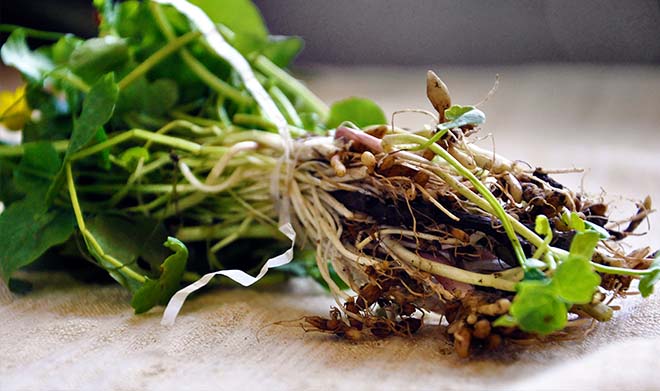 Yield: 2 generous servings
Spring Watercress Salad with Balsamic Vinaigrette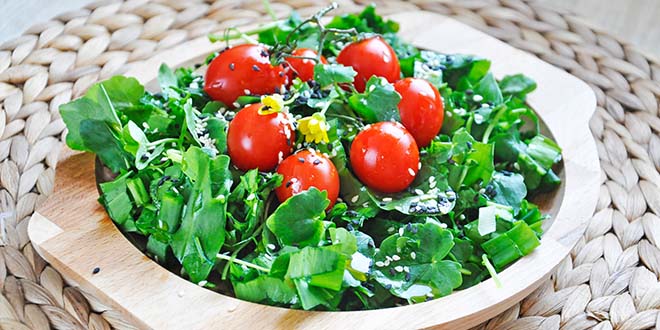 This is an easy spring watercress salad served with my favorite balsamic vinaigrette recipe and raw sesame seeds.
Ingredients
100g (3 cups) watercress, chopped
some cherry tomatoes, whole or halved
30g (1 cup) ramps/wild garlic leaves, chopped
50g (½ cup) scallions, chopped
2 Tbsps raw sesame seeds
Balsamic Vinaigrette:
6 Tbsps cold-pressed hemp oil, you can use extra-virgin olive oil if you don't have hemp oil
2 Tbsps balsamic vinegar
sea salt and ground pepper, to taste
1 tsp honey, optional
Instructions
Make the balsamic vinaigrette. Add all ingredients together and mix well.
Rinse well and chop the greens and veggies. Mix them together. Serve with seeds on top.
Add balsamic vinaigrette only right before serving the watercress salad.
Nutrition Information
Yield
2
Amount Per Serving
Calories

548
Total Fat

42.6g
Carbohydrates

32.7g
Protein

8.3g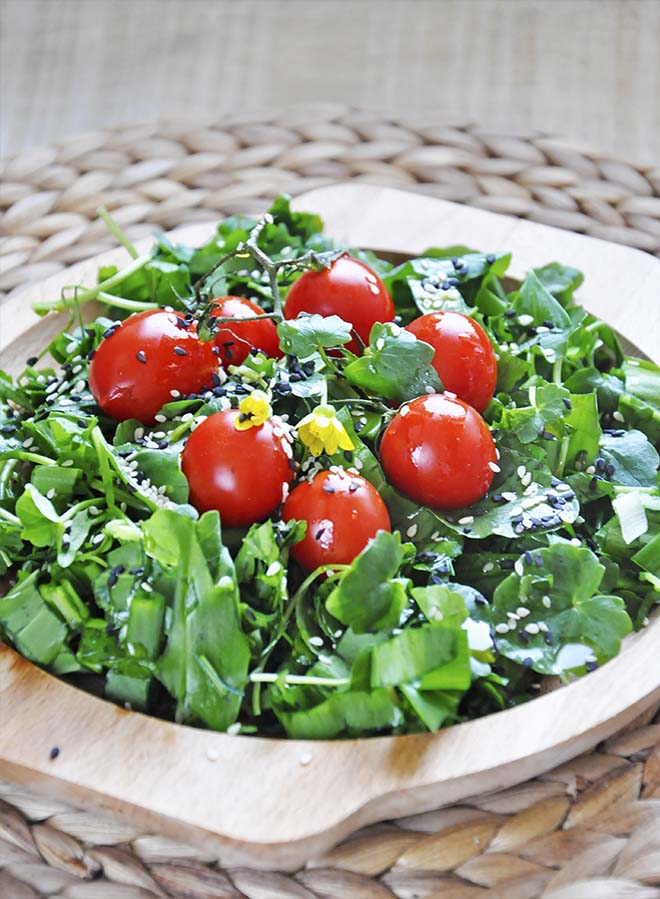 Want more salad ideas? Try these: Spring Spinach Salad with Tahini Dressing and Spring Detox Salad.