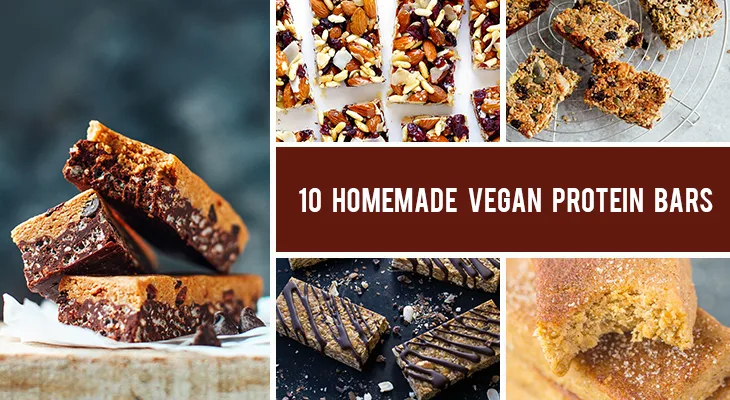 In an ever-faster-moving world, time is of the essence, so it makes sense to want to augment your workouts to maximize their efficiency. Here are 10 homemade vegan protein bars for your pre or post-workouts! Enjoy! >>>
Let's put it this way: you're a busy person with no time to spare for trivial stuff. You know your workout routine inside and out, and you're prepared to sacrifice anything to get it done. But sometimes you feel like that's not enough! You well know a good workout routine is nothing without a proper diet, however you barely have time to eat three meals a day! So how are those muscles supposed to grow?
Let me tell you, you're not the first one to go through this existential crisis. I was also a nonbeliever in the efficiency of protein bars until I started using them in-and-out of my workout schedule. The beautiful thing is, you can have a healthy snack that will boost your workout efficiency without having to fill your stomach with protein powder. You can make your own bars at home out of a wide array of healthy, protein-high vegan ingredients.
So let me take you on a journey of self-discovery and nutrition! Click on the links below to explore some recipes for homemade vegan protein bars that are healthy, easy to make and cost-effective! They've been put together by a number of amazing food bloggers that I would like to recommend you keep a close eye on! Try them out and tell me which one was your favorite!
Homemade Vegan Protein Bars
This is one of the most basic, most delicious and efficient protein bars – no bake needed! This is a classic fruit and nut-based bar with loads of protein and low in carbs. They're perfect for winter weather! They're done in less than 30 minutes – portion them according to preference and take them with you wherever you go – you never know when you'll need a boost!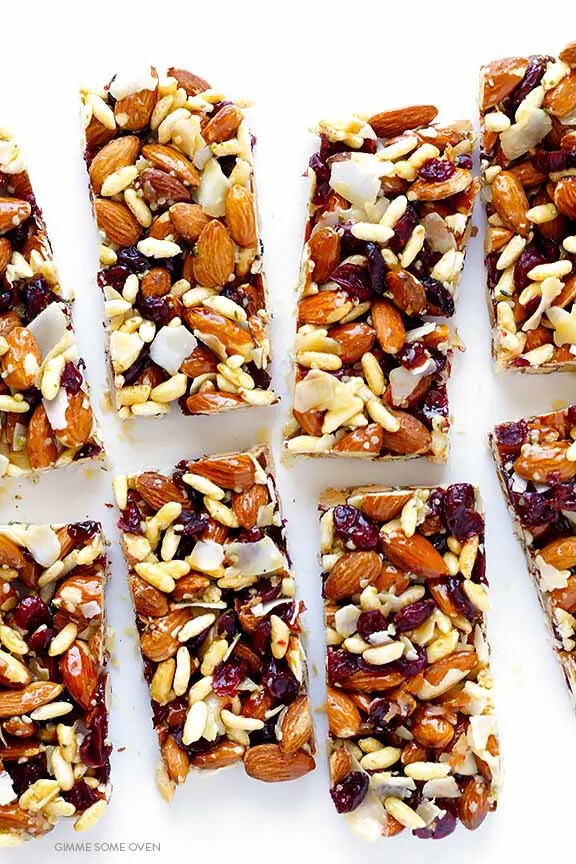 These bars are the perfect choice for breakfast if you're rushing to work, or to the gym! They're deliciously fruity and nutty, and very nutritious! It's great to have protein bars before your workout if you want to build muscle and you can easily rely on these protein bars to gain weight.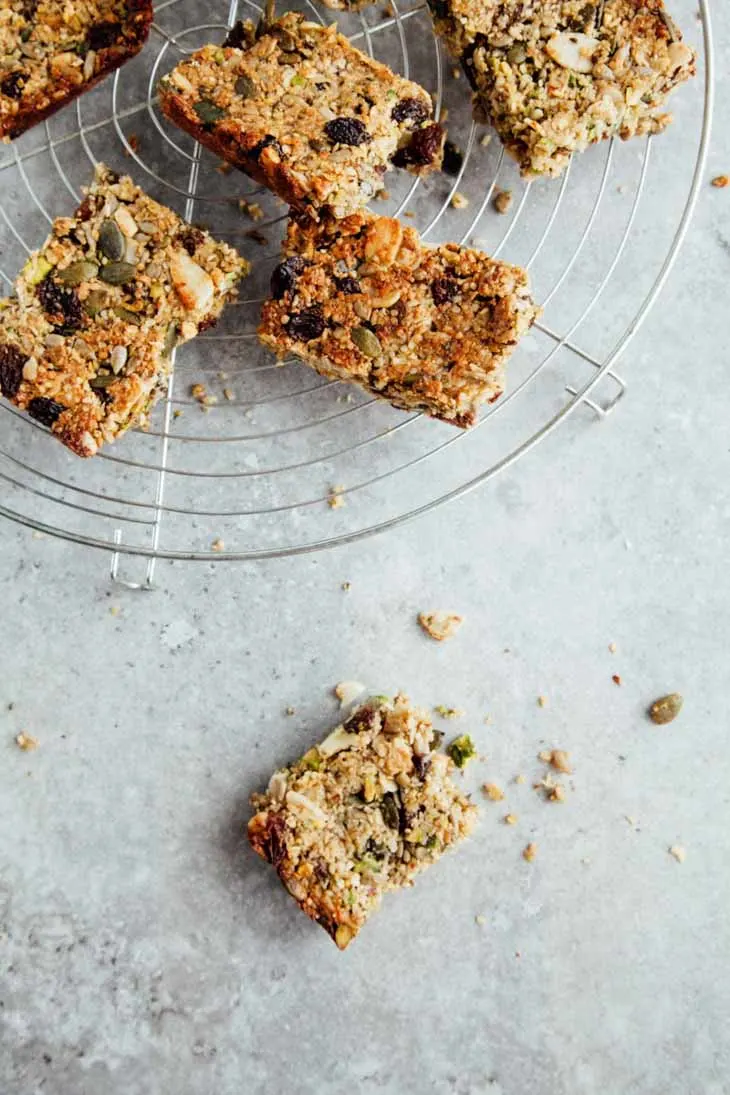 As the name suggests, these protein bars are quick to make, and they also pack a powerful punch of protein! They're great to have before your workout, or as breakfast. They're full of oats and vegan chocolate goodness!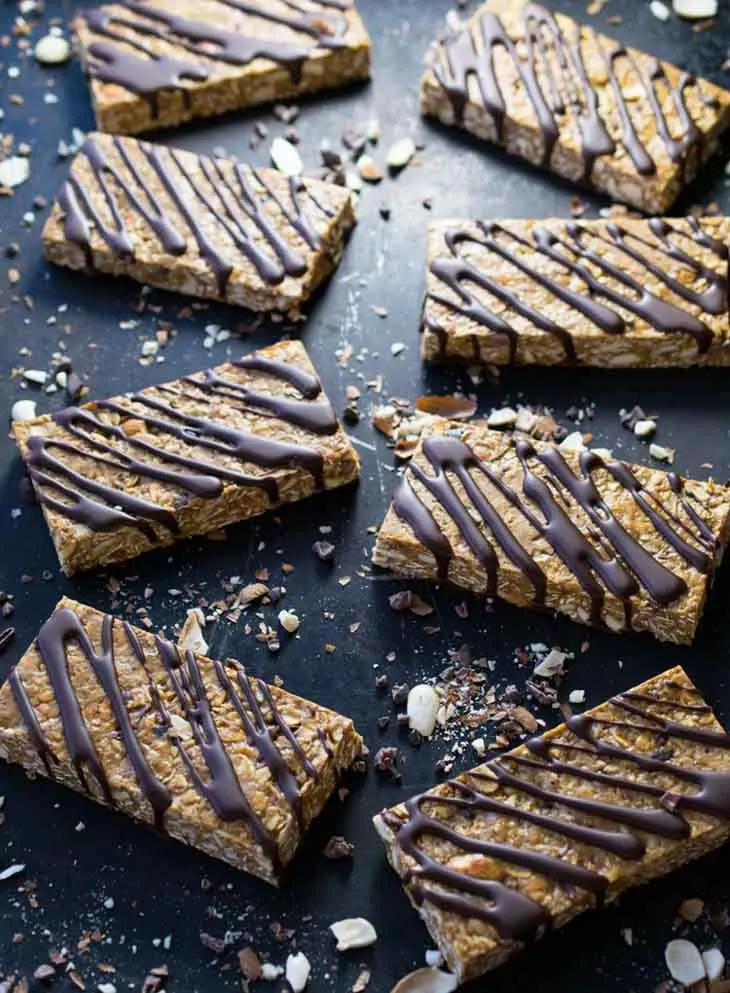 Who doesn't love cookies? Of course, you do, but you probably wouldn't automatically link them to your workout. Well, now you can! And if you are wondering: are protein bars good for you? You can believe me when I tell you that the answer is yes, as they pack a lot of protein, and they also taste like pure chocolate cookie dough!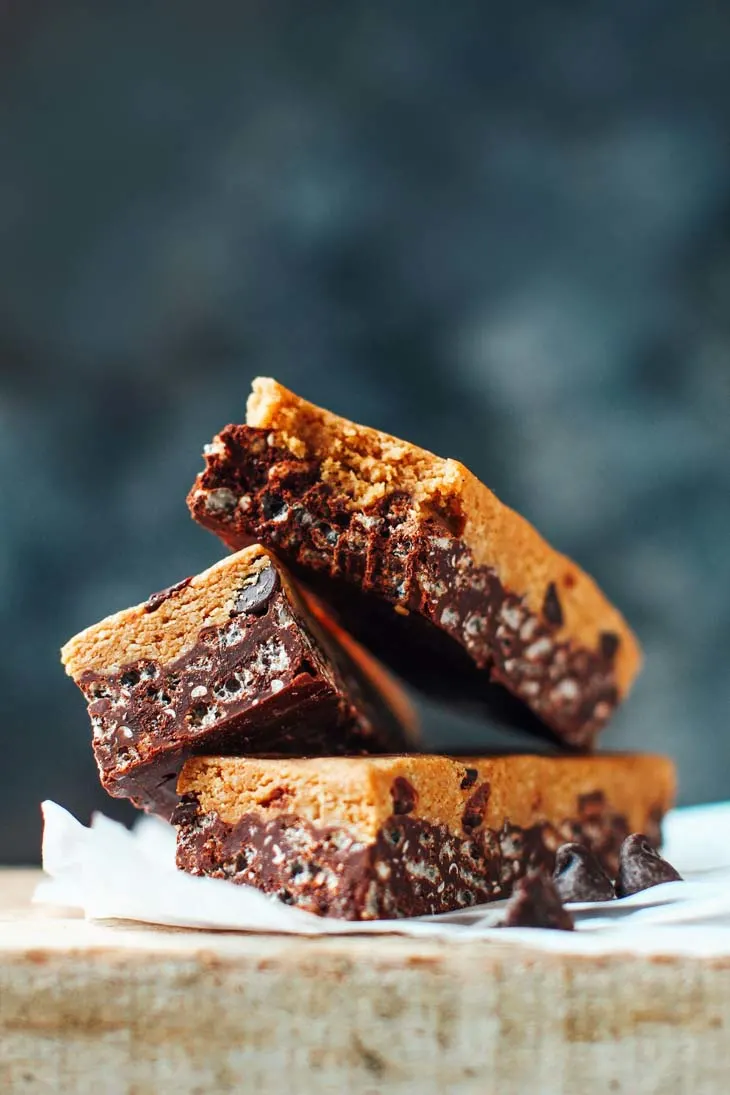 Give yourself some brownie points! These rich chocolate protein bars will keep you going to the gym! Or, you can take them to work for when that dessert craving kicks in! Delicious and nutritious, this is a recipe you should save.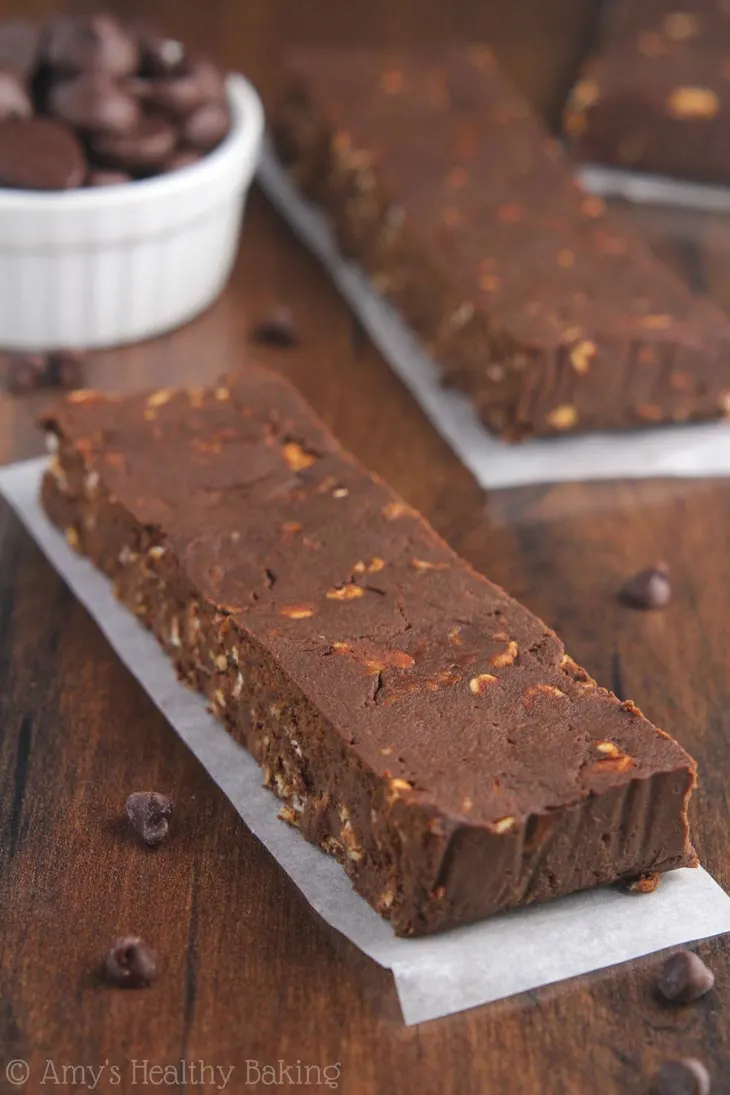 Lentils are the holy grail of vegan diets, as they can be used in literally any context, and whatever you're making will benefit. This time, they're used in granola bars, in a very transparent way. You won't taste the lentils, but you will benefit from the extra protein and fiber! Plus, these are great in case you are searching for some healthy protein bars for weight loss!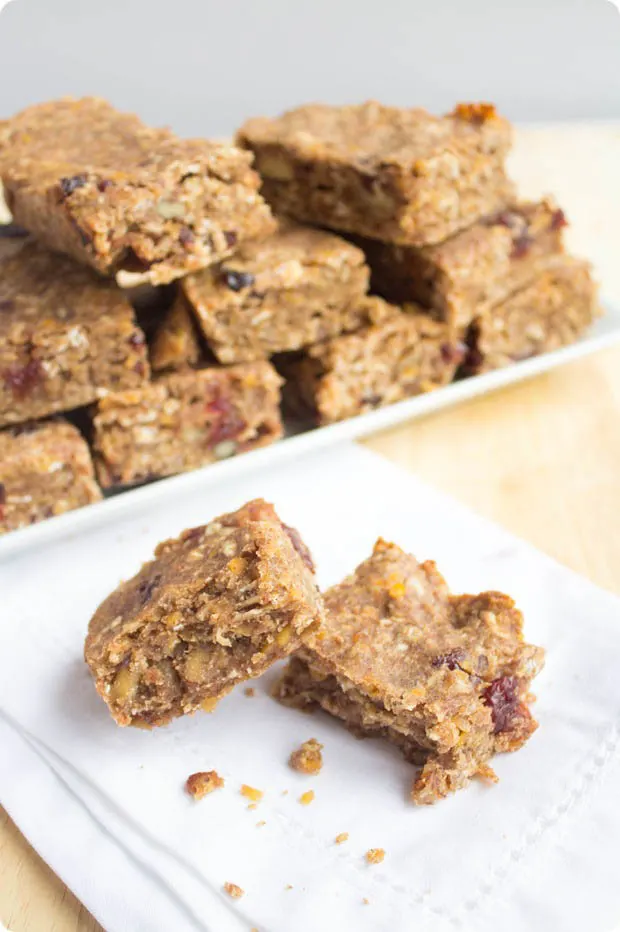 Are you searching for some protein bars without nuts? I have the perfect answer! These soft chewy bars are the missing link between sports food and comfort food. You are not going to believe it, but these protein bars are low in calories and very good for you! They're gluten free and paleo friendly, too!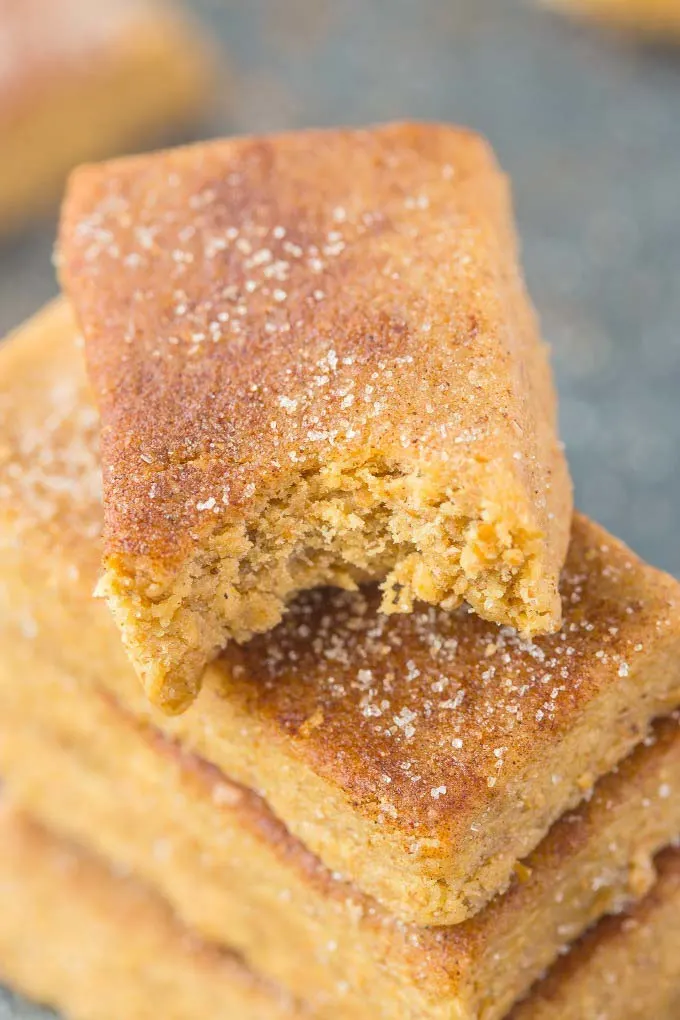 Here's another good recipe for cherry protein goodness! These are both creamy and crunchy, quite a treat for the senses! But of course, you can also use them before, during or after your workout like with every recipe on this list!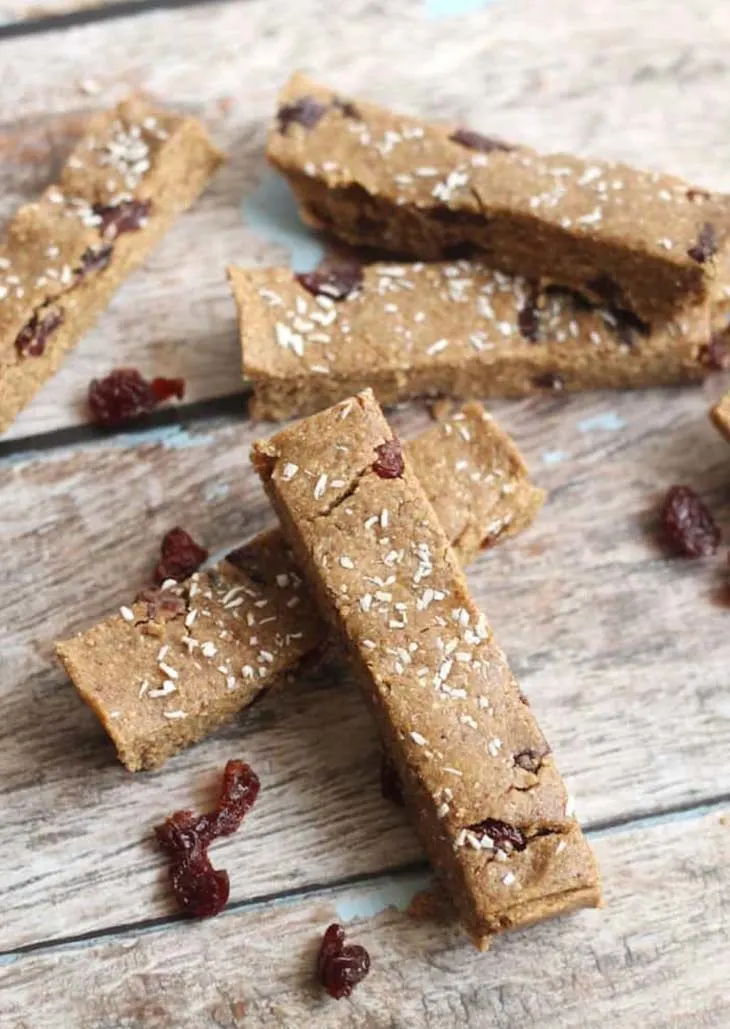 If you're sick of searching for sweet and healthy treats in the store, and spending tonnes of money on maintaining your vegan lifestyle, this is for you. You can make these soft and delicious protein bars at home, and I guarantee the whole family will love them! In this list, you will find some amazing protein bars with low carbs that are also grain-free. Plus, they're ready in no time!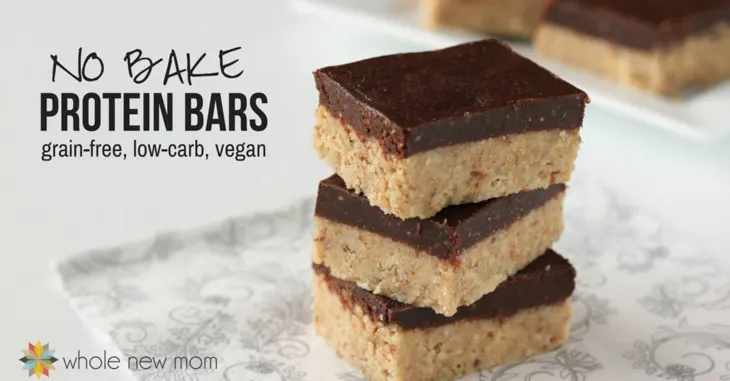 Lastly, here is a good resource for more recipes for delicious protein bars. You can use them to augment your daily workout, or simply to enjoy between meals as a snack or dessert. These recipes are in favor of a vegan lifestyle, gluten-free and definitely worth trying out!