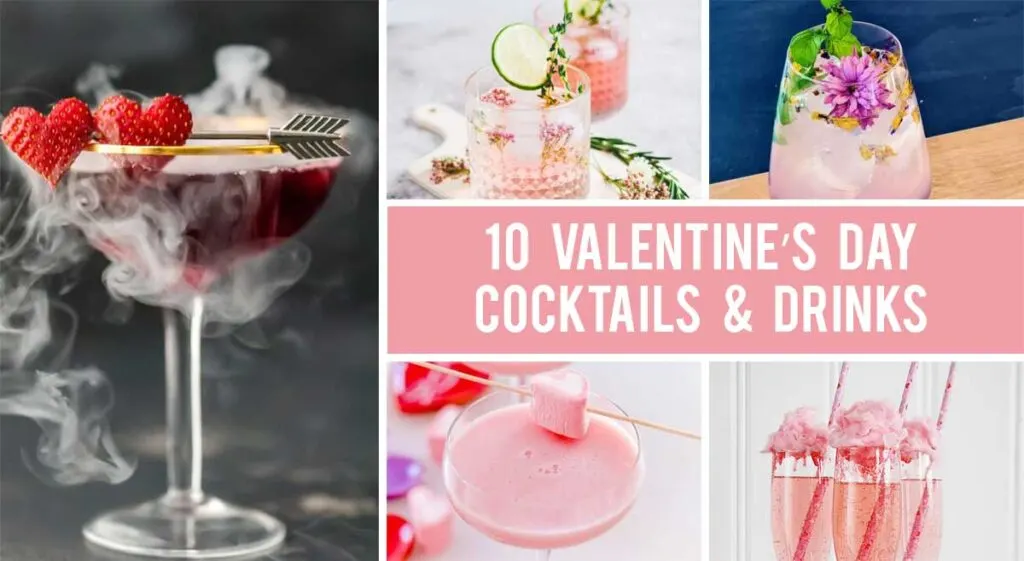 Planning a romantic evening with your significant other for V-day? Here are 10 Valentine's Day cocktails and drinks to spice up your dinner. Give them a try!
Valentine's Day is a special time of year, and it often calls for a drink. Whether you're celebrating with your partner or a group of friends, you'll be happy to scroll through my list of cocktails at the end of this article that is sure to impress — and get the conversation flowing!
Valentine's Day is approaching fast, and what better way to celebrate than a romantic dinner and some unique drinks afterward? This Valentine's, why not set the mood with some romantic cocktails that are sure to leave your partner feeling special?
Cocktails are not (only) about getting wasted and having a good time; they're about enjoying a drink with your special someone and showing them how much you care about them. If you want to make this Valentine's Day extra special for your significant other, there are some cocktails that will do just that!
Here are some classic cocktails that will make great Valentine's Day drinks:
The Old Fashioned: This classic drink uses whiskey along with bitters and sugar to give it its unique flavor. It's also perfect because if you're too lazy to make anything fancy, this is one of those drinks where you can just dump everything together in a glass without worrying or measuring anything correctly!
The Manhattan: This cocktail is perfect for the person that loves whiskey but also wants something a little bit sweet. A Manhattan uses bourbon along with sweet vermouth to create a mixture that's both fruity and alcoholic.
The Cosmopolitan: Ideal for those looking to try something new. It uses vodka along with cranberry juice and lime juice to create a delicious mixture that's sweet, sour, and tangy all at once.
The Sidecar: This cocktail is perfect for those looking for something a little bit sweet. It uses brandy along with lemon juice and simple syrup to create a mixture that's fruity and sweet, but also alcoholic at the same time!
The Bloody Mary: Perfect for those that want something… unique. It uses vodka along with tomato juice, lemon juice, and horseradish to create a weird, yet unforgettable mixture.
These are just some quick examples of classic cocktails that can be made for any type of celebration. But if romance is what you're looking for, then scroll down to the end of the article to find my suggestions for sweet, love-inspired cocktails for Valentine's Day that will definitely impress your partner!
Cocktails are a great idea for a few reasons. First, they're simple to make and fun to drink. The second reason is that most people enjoy finding new ways to celebrate their relationships with their partners, which is exactly what Valentine's Day is all about. Last but not least, the third reason why cocktails are such a great idea for Valentine's Day is that they offer an opportunity for couples to relax after work or school and get creative in the kitchen together!
Cocktails are such a great way to set the mood—and they're also an easy way to introduce your partner to new flavors. Whether you've been together for years or just met, cocktails are a great way to get creative and have fun. Making them at home is easy (even if you've never done it before), so why not make some for Valentine's Day? Plus, if you plan ahead and make them in advance, all your work will be done!
I tried to include various types of cocktails and drinks for all tastes and preferences, so I'm convinced you'll find something to love there. And something fit to celebrate love, too!
Happy Valentine's Day! 🙂
Valentine's Day Cocktails and Drinks
Floral Gin Lemonade
A delicately balanced mixture of floral gin, juicy lemon juice, and a hint of sweet syrup, this delightful drink is the perfect way to celebrate any occasion.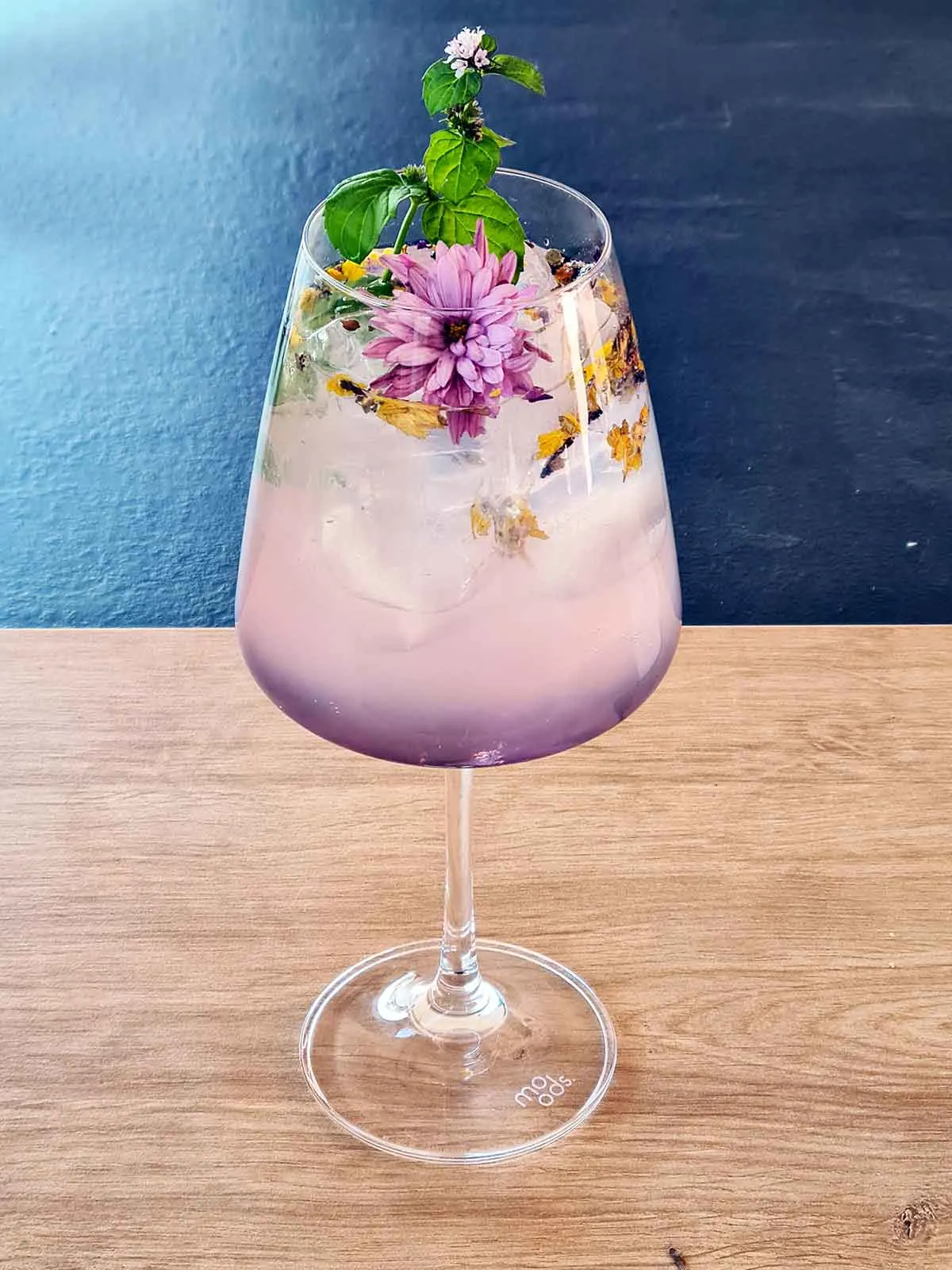 Salted Caramel Espresso Martini
Indulge in the sweet and salty flavors of this creamy, decadent martini. Espresso, salted caramel syrup, and a touch of vodka combine to create an irresistible drink.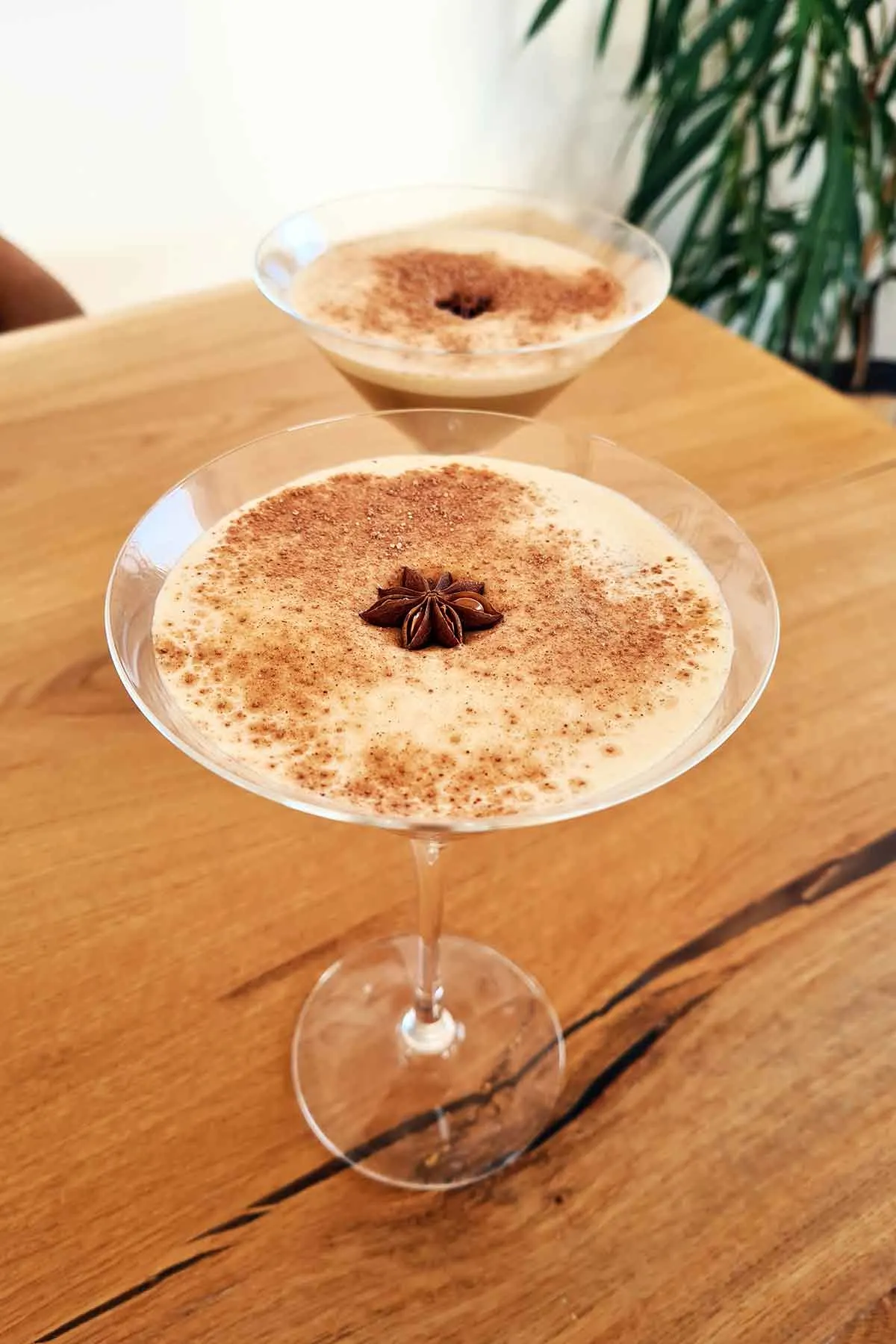 Bailey's Red Velvet Shot for Valentine's Day
A fun, festive shot that's perfect for Valentine's Day! This shot combines the rich, chocolatey flavor of Bailey's Irish Cream with a touch of red velvet cake for a sweet and indulgent treat.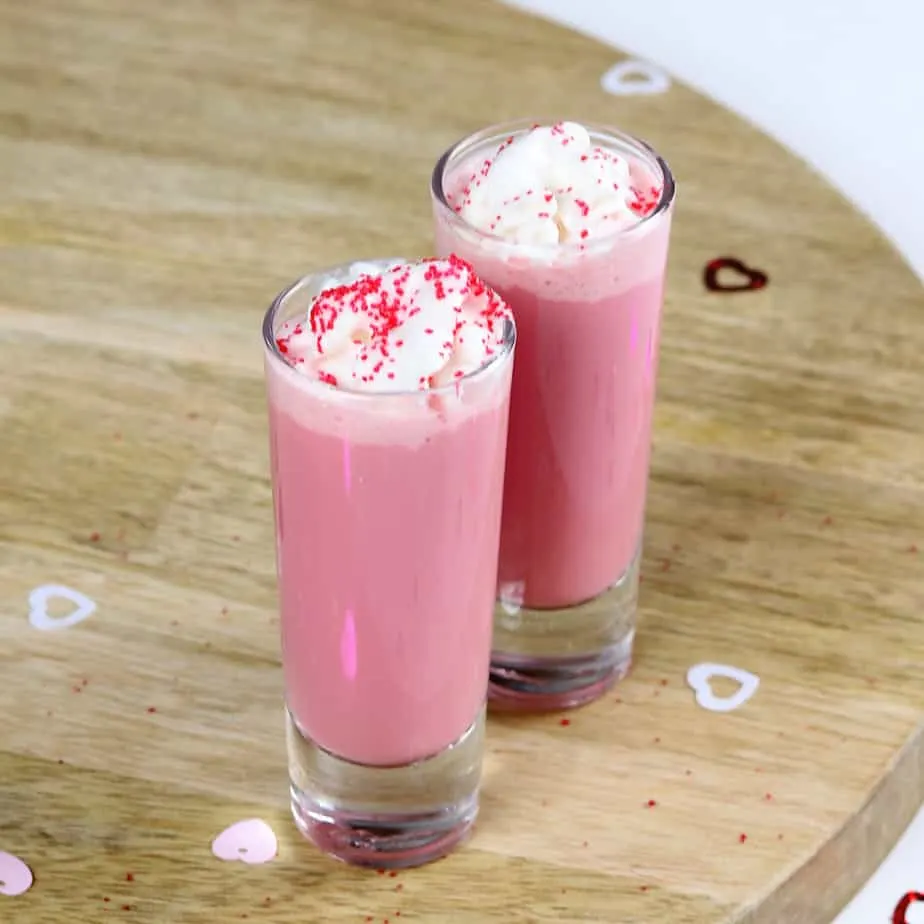 Raspberry Pina Colada Cocktail
This refreshing cocktail combines the sweet, tropical flavors of piña colada with juicy raspberries for a fruity twist on a classic drink.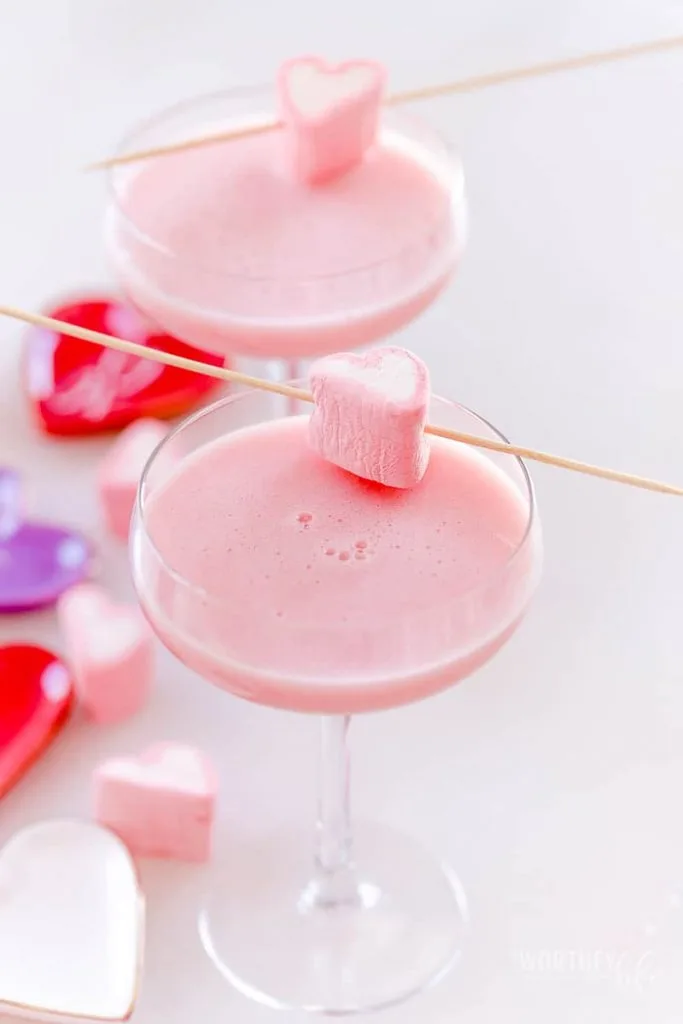 Spiced Cranberry Whiskey Sour Cocktail
Warm up with this cozy cocktail, made with spiced cranberry juice, lemon juice, and whiskey. The perfect drink to enjoy on a chilly winter's night.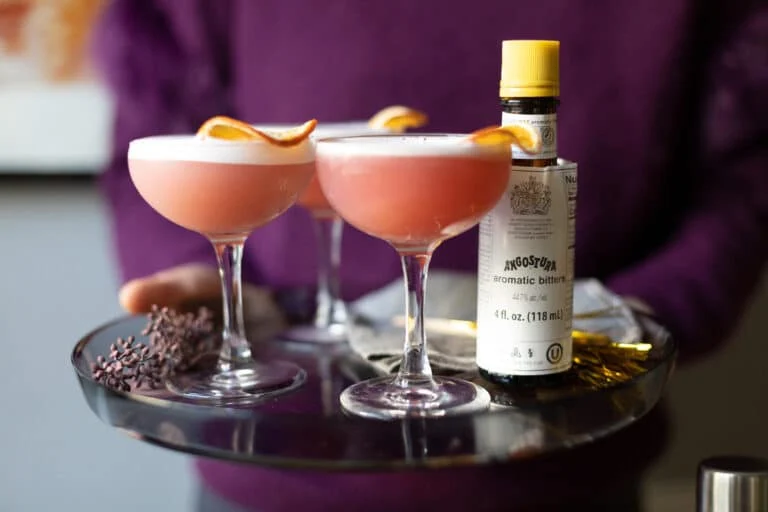 Love Potion #9 Martini (Triple Berry Pomegranate Martini with Dry Ice)
Cast a spell on your taste buds with this enchanting martini, made with triple berry pomegranate juice, vodka, and a touch of dry ice for an extra special touch.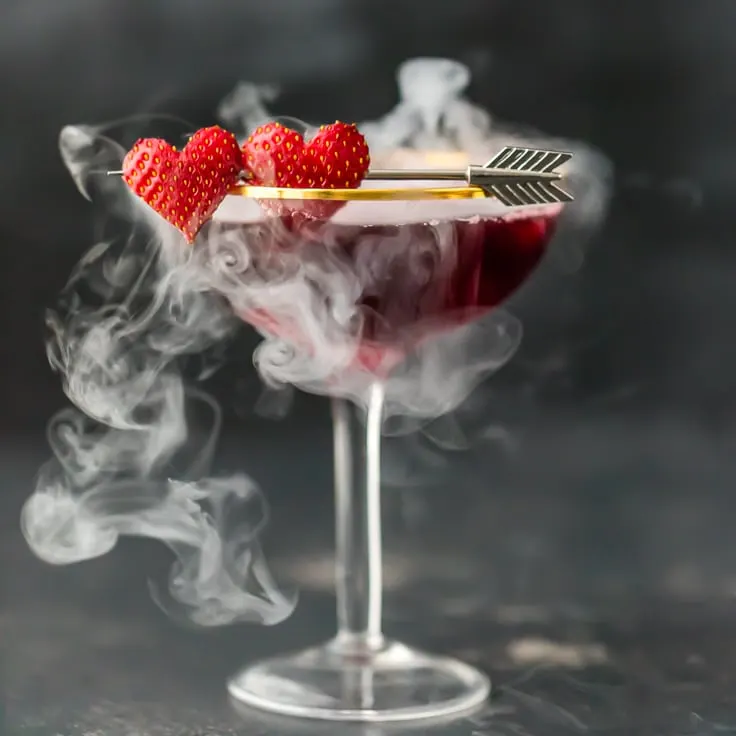 5-Ingredient Pink Vodka Lemonade
With just five ingredients, this refreshing pink lemonade is an easy, breezy drink that's perfect for any occasion. Simply mix vodka, lemon juice, and a touch of syrup for a sweet and tangy cocktail.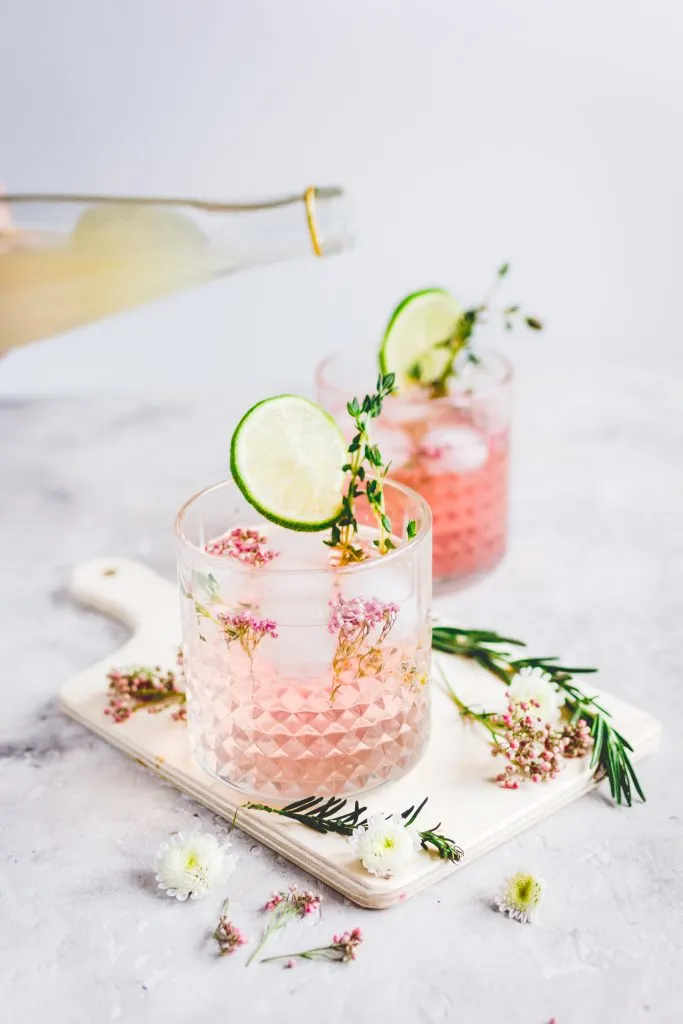 Easy, Pink Moscato Sangria
This sweet and fruity sangria is the perfect drink for a romantic Valentine's Day celebration. Moscato wine, fresh fruit, and a touch of syrup come together in this easy-to-make cocktail.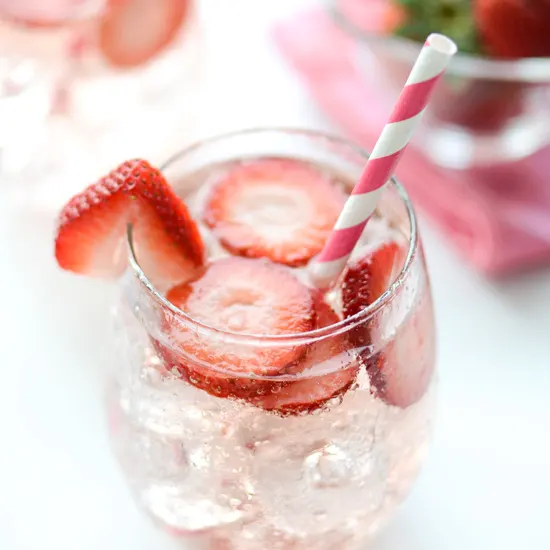 Cotton Candy Champagne for Valentine's Day
A romantic and whimsical drink, this cotton candy champagne is the perfect drink to celebrate Valentine's Day with your special someone. Simply top a glass of champagne with a handful of fluffy cotton candy for a sweet treat.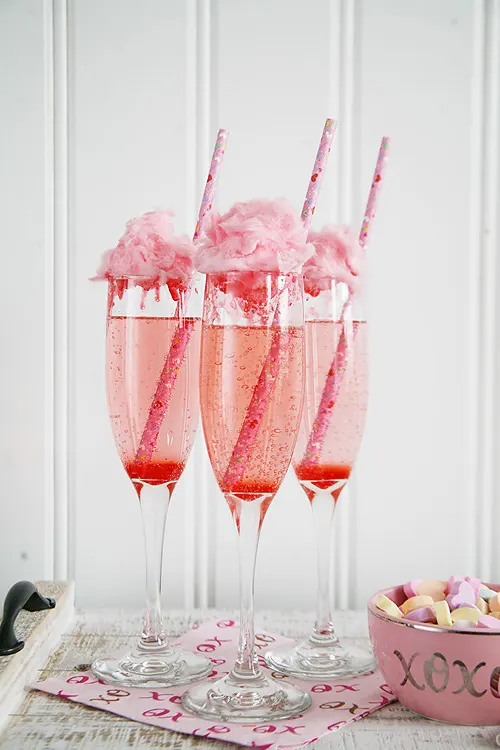 Love Potion Drink
This sweet and delicious drink is the perfect way to show your love on Valentine's Day. With its pink color and love-filled ingredients, this cocktail is a romantic and fun drink that's sure to impress your loved one.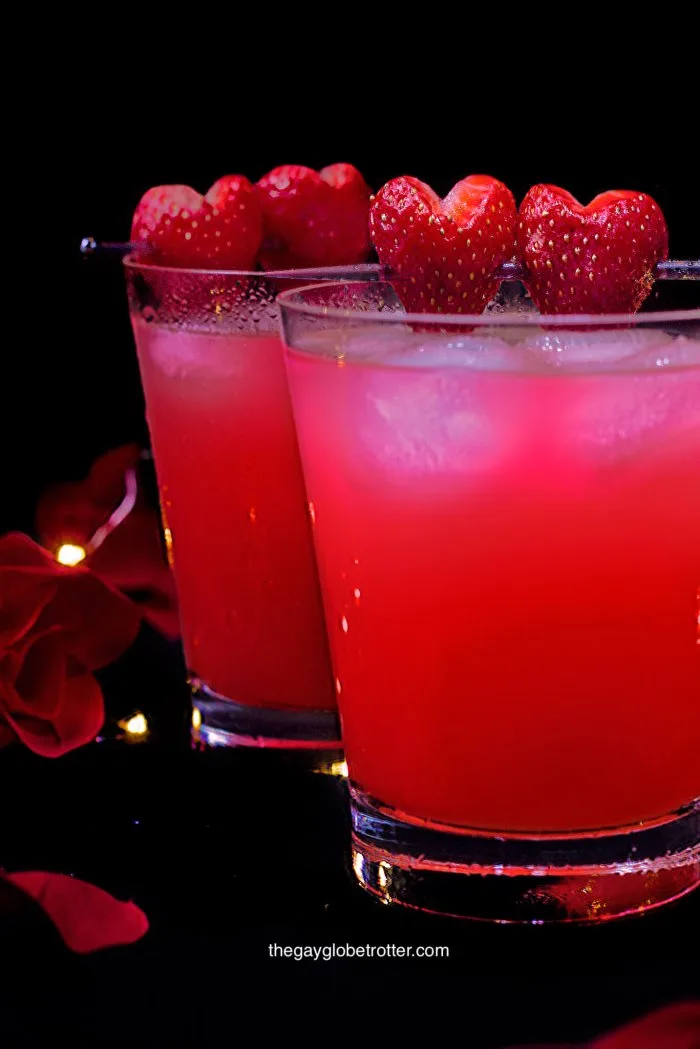 Valentine's Day Cocktails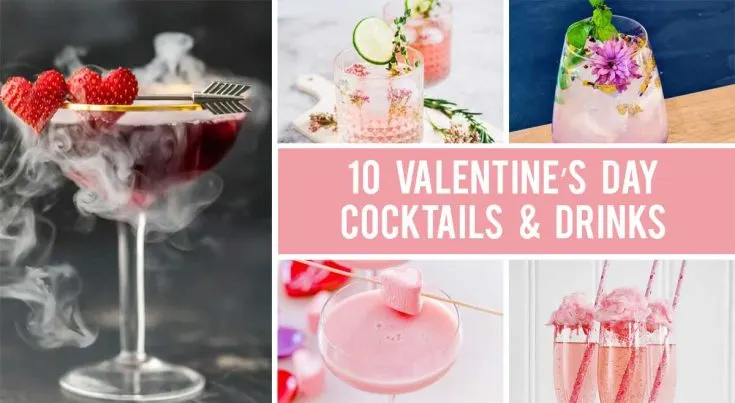 Instructions
Choose your favorite Valentine's Day cocktail recipe.
Organize all the ingredients for that recipe.
Prep a romantic cocktail recipe for Valentine's Day!