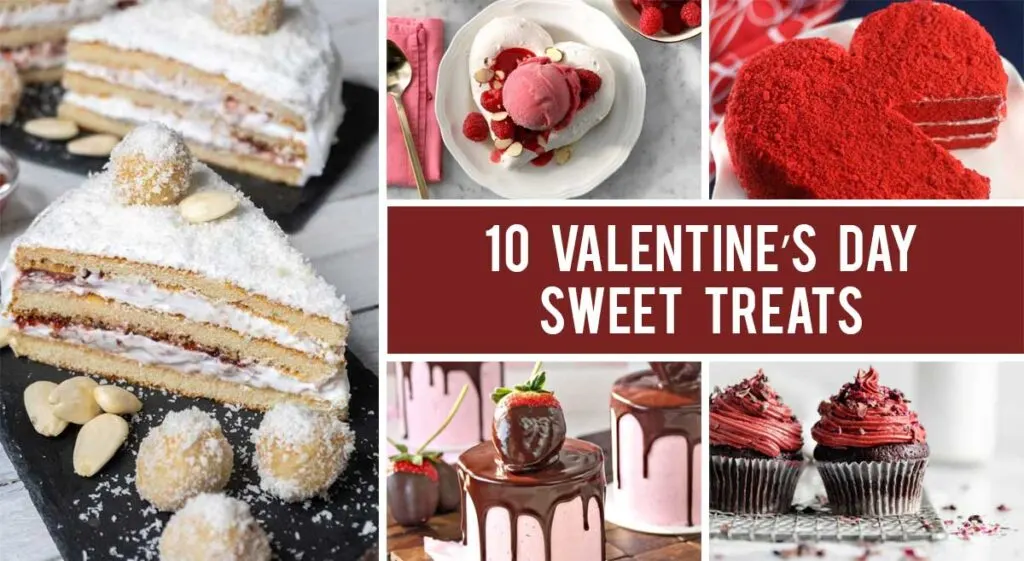 Do you want to put together a sweet menu for V-day? Here are 10 Valentine's Day sweet treats that will make your day. So cute and delicious!
The holiday of Valentine's Day has been around for a long time, but it wasn't until the 19th century that it became what we know today: a day to celebrate romantic love. This celebration is fun, and not just for couples! It's also an excuse for friends and family to get together over a sweet treat. If you're looking for ideas on how to celebrate Valentine's Day with a dessert, this article is here to help! Should you desire to indulge in delightful, healthy sweets without investing time in the kitchen this Valentine's Day, simply navigate to compartes.com. Here, a universe of indulgence eagerly awaits at your fingertips!
Valentine's Day, which is celebrated on February 14th every year, is considered to be the most popular day of the year to get married. This holiday is also celebrated by people in many countries around the world. Unlike other holidays that focus on religious themes, Valentine's Day is a secular one that centers on love and romance.
Many people send cards and flowers to their significant others or friends as tokens of their affection for each other during this time of year. But, if you ask me, making a homemade dessert is one of the best ways to show your love – and you also get a chance to indulge together! 🙂
If you're looking for the perfect way to celebrate Valentine's Day with your sweetheart, dessert is the obvious choice. Desserts are easy to make, serve and eat. There's nothing like sinking into a comfy chair with your loved one while you share a decadent treat together. It's even better if you're sharing a dessert made by you. This way, everything's even more special!
If you ask me, Valentine's Day is the perfect time of year to break out your best baking pans and get creative with some sweet treats! Whether you prefer chocolate-covered strawberries, confectionery candy hearts, or even a simple slice of pie, there are plenty of classic Valentine's day desserts that will make this holiday special.
Here are some quick examples (but you'll find 10 really cool recipes in my list below that I definitely recommend you try):
If you're looking for something that's both sweet and romantic, try making some chocolate-covered strawberries. They're so easy to make and they look absolutely delicious! Plus, they're sure to impress whoever you share them with. In short, this is a classic dessert that everyone will love!
Heart-shaped shortbread cookies with strawberry jam filling. If you want to impress your guests with something fancier than regular cookies, this is an awesome option!
Red velvet cupcakes with cream cheese frosting and sprinkles on top (so cute!). These little hearts will definitely make your day sweeter!
Heart-shaped brownie bites with a raspberry drizzle. This is another classic dessert that will be a hit at any party!
Heart-shaped sugar cookies with chocolate chips and sprinkles on top. These are so cute!
The best way to make this Valentine's Day special is by celebrating with your loved ones. Forget about the traditional chocolate and cards, and try something new! For example, you could throw a party that involves an exciting game like charades or truth-or-dare. You could also visit local landmarks with your significant other to give each other a tour of the area — a great way to get away from it all! The possibilities are endless – and at the end of the day, you can wrap up this very special day with a sweet treat.
Sweet treats are a favorite go-to for Valentine's Day, and they're especially good when they're shared with your loved ones. Sweets are arguably the best way to show someone you care—and here's why:
They're sweet. Nothing says "I love you" quite like some delicious chocolate or sugar on your tongue!
They're a real treat. Dessert is often reserved for special occasions, so it makes a great gift for your partner on V-Day (or any time of year).
They can be personalized with creative touches that show how much you care about them. This can range from making adorable chocolates covered in their favorite candies or baking something especially decadent from scratch just for them to enjoy later on in the day — who wouldn't be charmed by that kind of attention?
They're fun! There's nothing more enjoyable than sharing a sweet treat with your loved ones, so give them some candy or cookies and watch them smile.
Convinced? In case you're up for trying a very special dessert this year, scroll down to find out my hand-picked list of 10 Valentine's Day sweet treats that will make your day! From decadent cupcakes to chocolate cakes and cute cookies, you'll find all sorts of options for all tastes and preferences down below.
Happy Valentine's Day! 🙂
Valentine's Day Sweet Treats
Raw Vegan White Chocolate Strawberry Hearts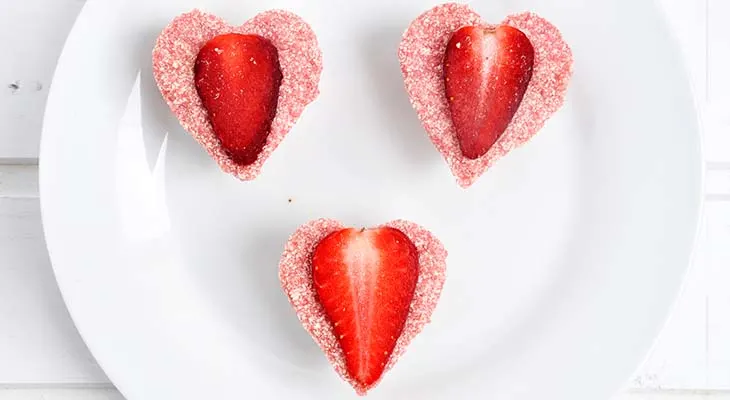 Start your day with a little sweetness in the form of white chocolate strawberry hearts. These cute, heart-shaped treats are the perfect addition to your breakfast spread or as a sweet snack throughout the day.
Vegan Cherry Chocolate Cheesecake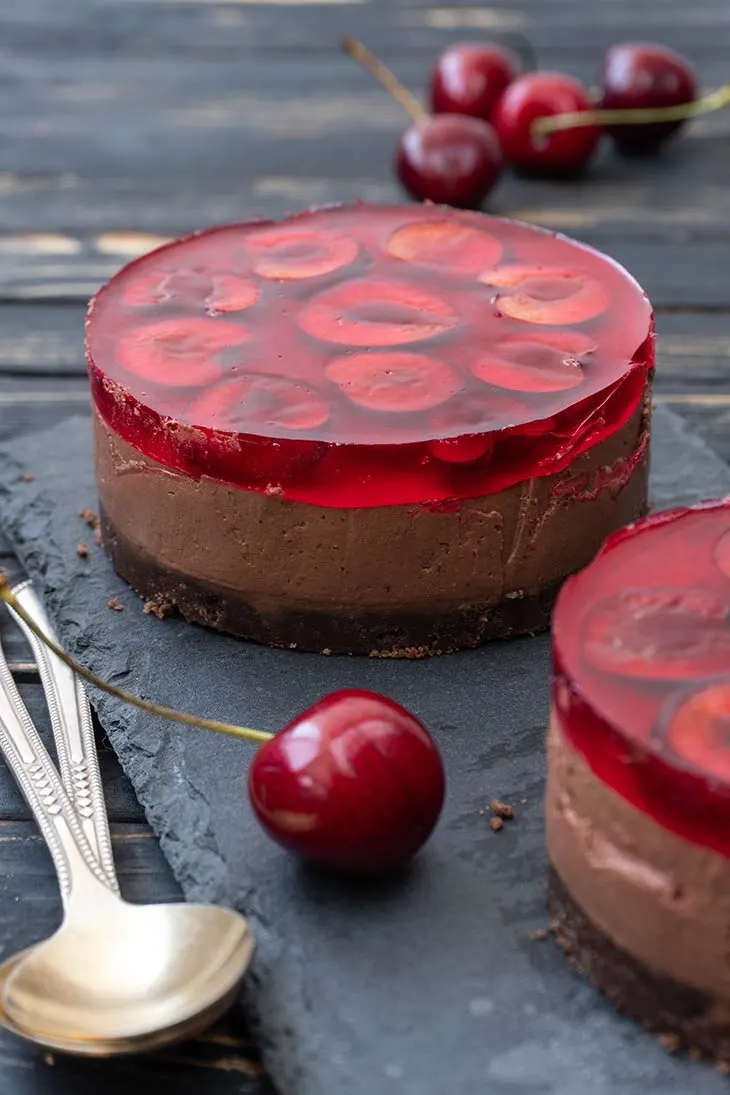 For a showstopping dessert, whip up a vegan cherry chocolate cheesecake. This rich and creamy cheesecake is sure to impress with its decadent chocolate flavor and juicy cherry topping.
Vegan Raffaello Cake – Coconut/Raspberry Cake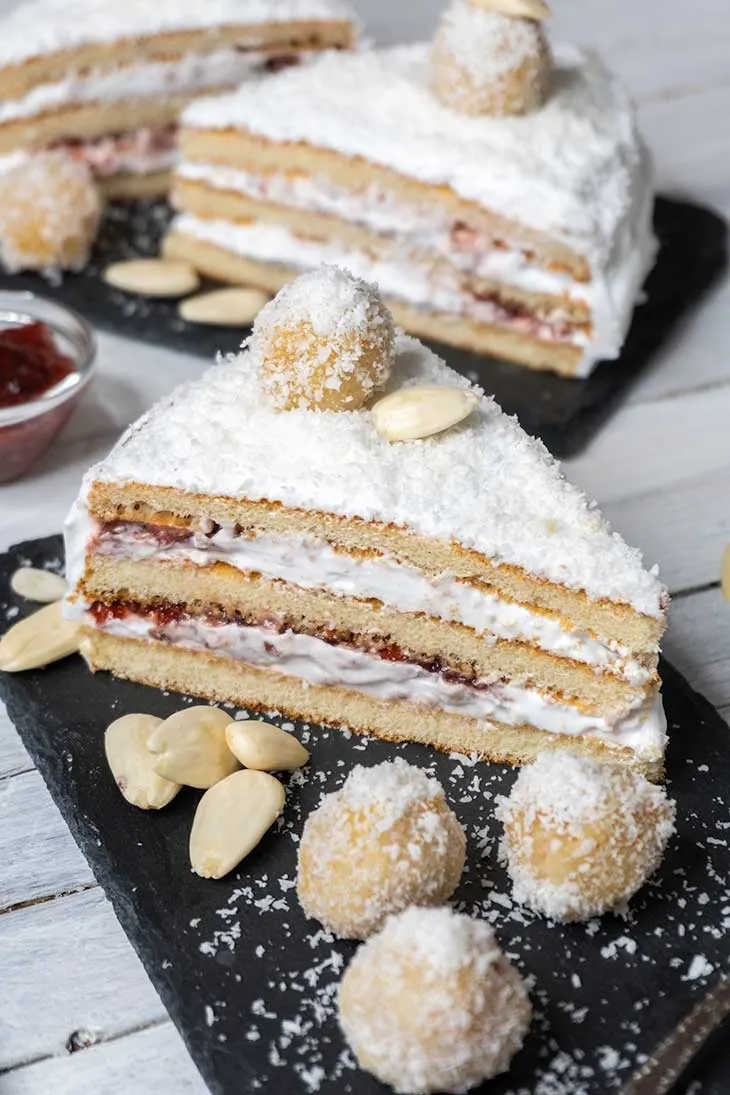 Take your taste buds on a tropical adventure with a vegan Raffaello cake. This delicious coconut and raspberry cake is light, fluffy and bursting with flavor.
Raspberry Meringue Hearts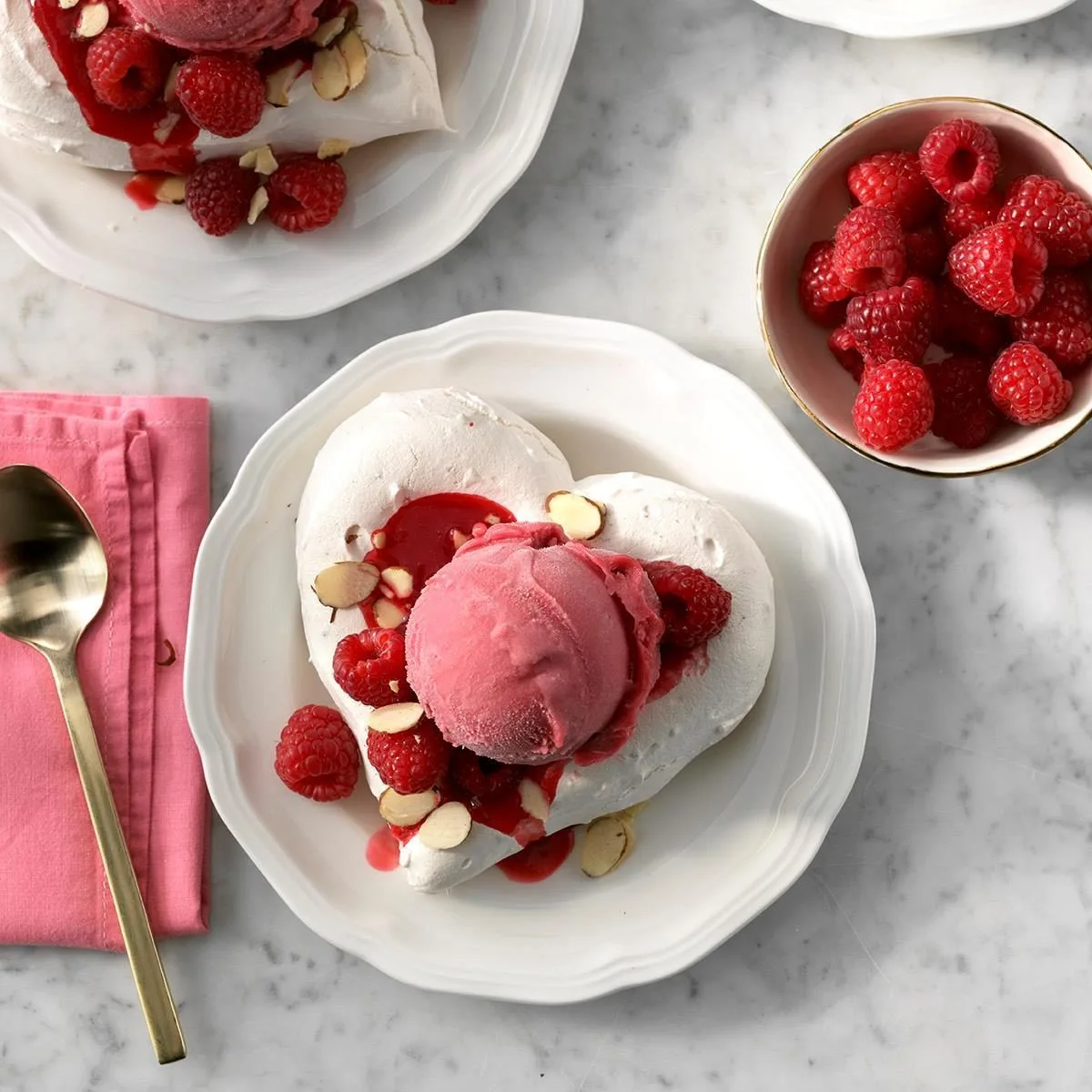 Raspberry Meringue Hearts are a fun and festive way to celebrate the holiday, with their crisp, light texture and sweet berry flavor. Recipe created by Taste of Home.
Heritage Red Velvet Cake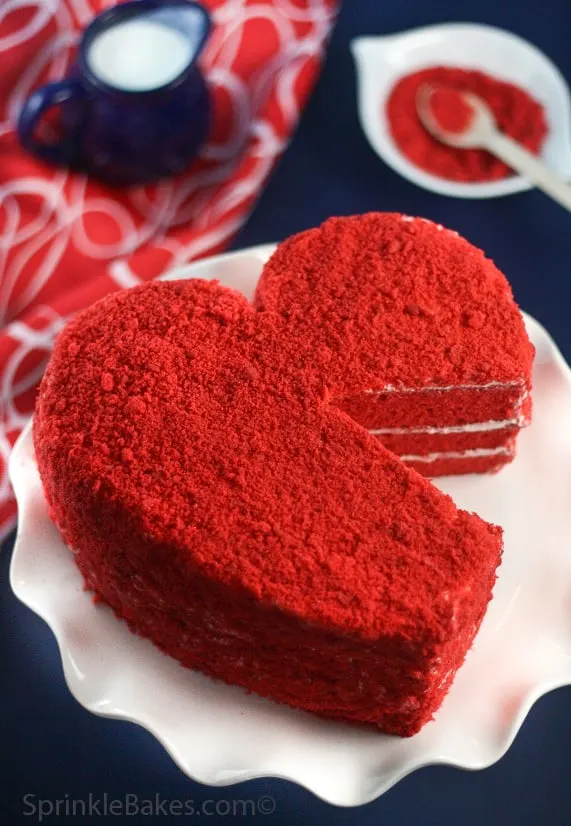 For a classic twist on a Valentine's Day dessert, try a Heritage Red Velvet Cake. This southern staple is rich, fluffy, and covered in a cream cheese frosting that will have you falling in love all over again. Recipe created by Sprinkle Bakes.
Chocolate-Covered Strawberry Cakes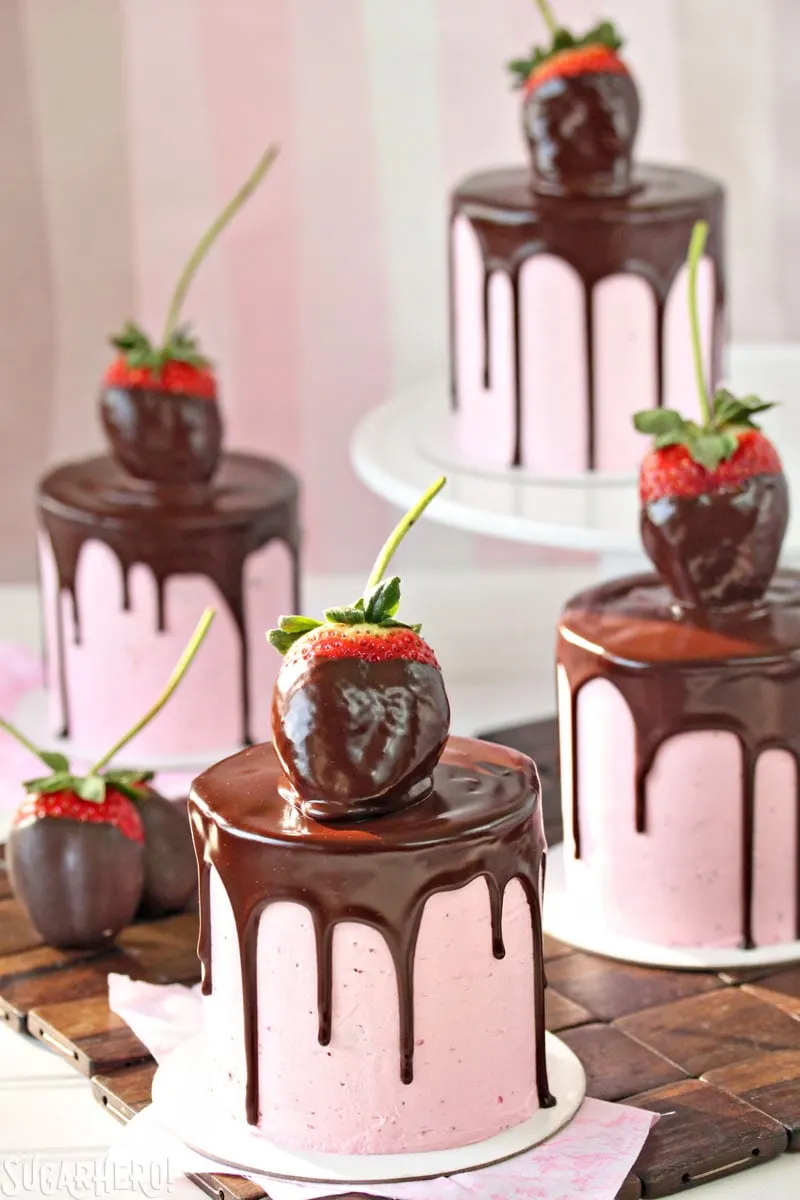 Chocolate-covered strawberry cakes are the perfect way to celebrate your love this holiday. Rich, chocolatey cakes are topped with sweet, juicy strawberries, making them the perfect dessert for two. Recipe created by Sugar Hero.
Raspberry Rose Chocolate Cupcakes for Two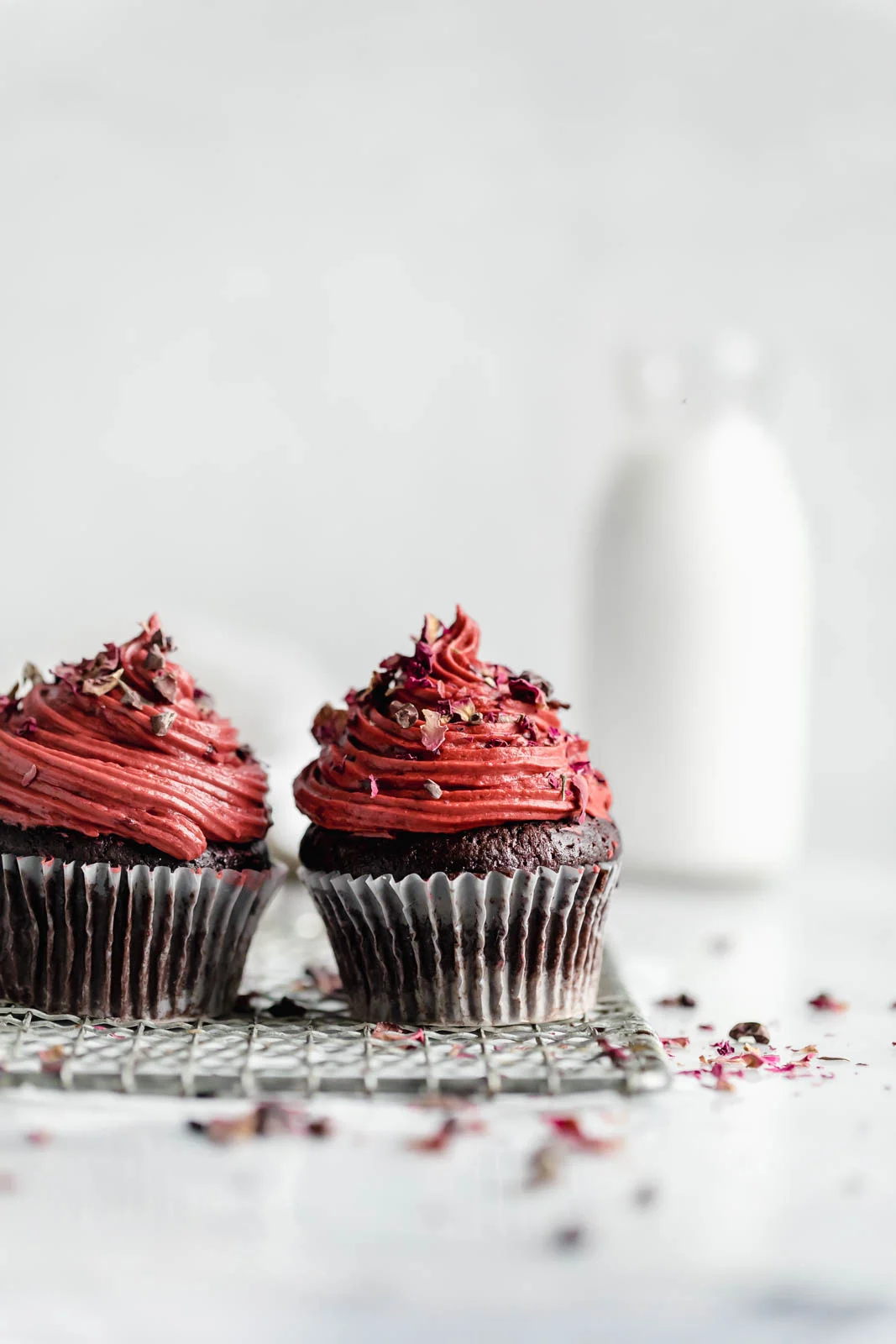 Take the traditional cupcake up a notch with Raspberry Rose Chocolate Cupcakes for Two. These mini cupcakes are the perfect size for a sweet treat for two, and their combination of chocolate, raspberry, and rose flavors will have you swooning. Recipe created by Broma Bakery.
Hidden Heart Valentine's Day Cake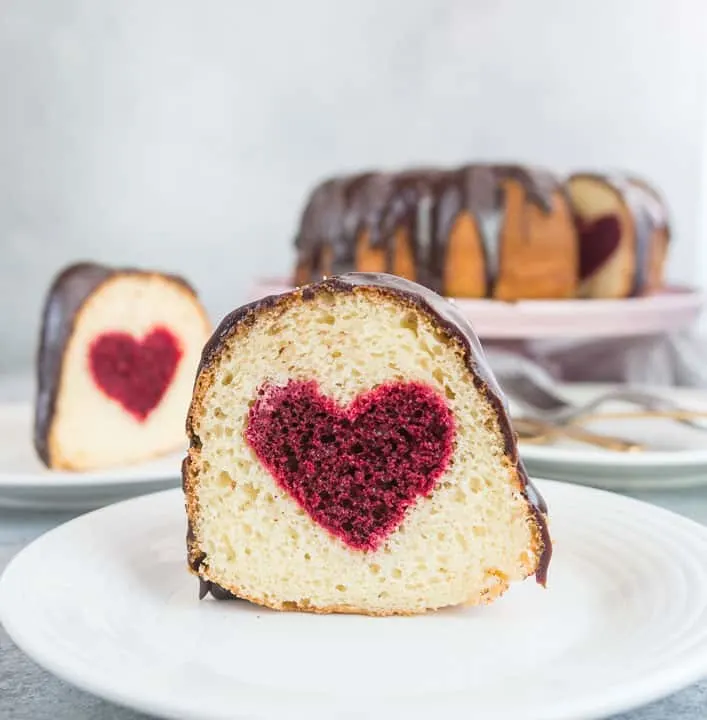 Surprise your special someone with a Hidden Heart Valentine's Day Cake. This fun and festive cake has a sweet surprise inside, with a heart made out of strawberries or raspberries. Recipe created by Itsy Bitsy Kitchen.
Valentine's Heart Macarons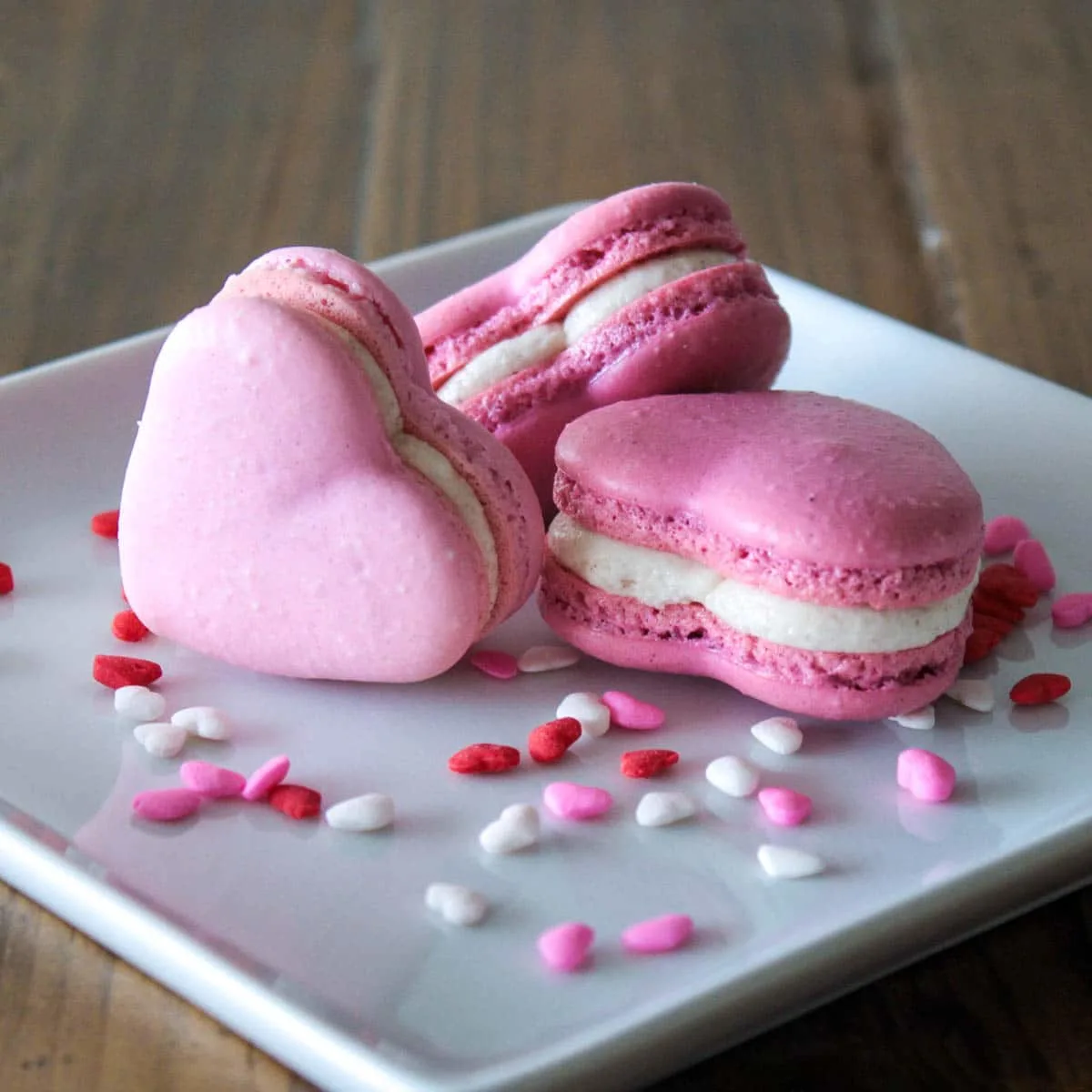 Valentine's Heart Macarons are the perfect addition to any Valentine's Day celebration. These delicate, French pastries are filled with a sweet, creamy filling and come in a variety of flavors to suit any taste. Recipe created by Liv for Cake.
Red Velvet Cake Truffles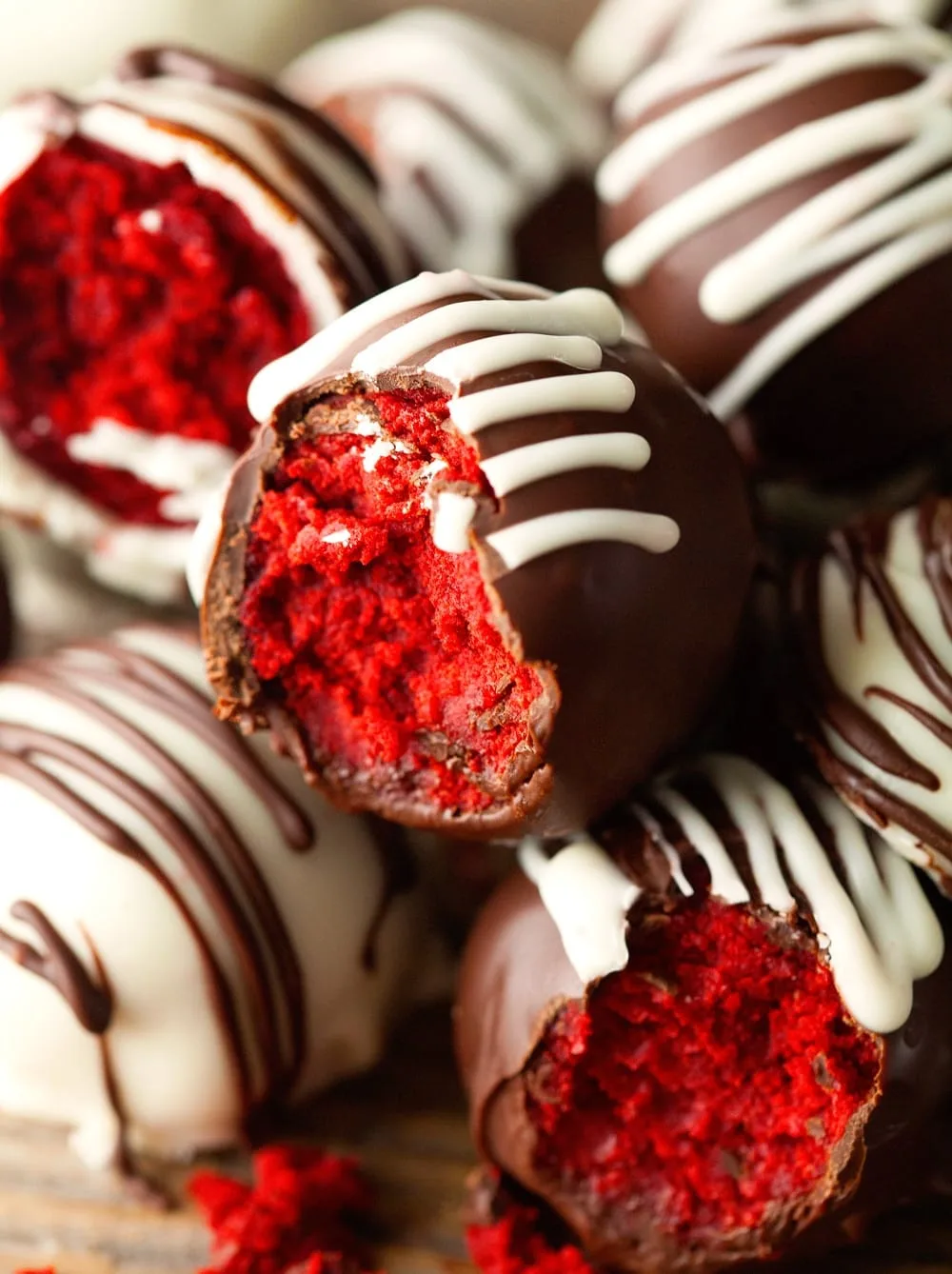 These rich and decadent balls of cake are covered in a sweet chocolate coating, making them the perfect way to end a romantic evening. Recipe created by Julie's Eats and Treats.
Valentine's Day Sweet Treats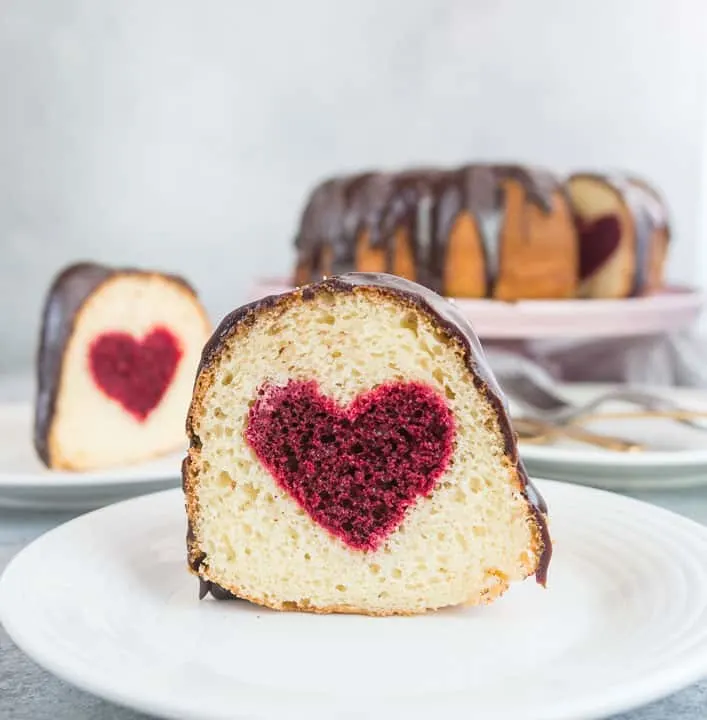 Do you want to put together a sweet menu for V-day? Here are 10 Valentine's Day sweet treats that will make your day.
Instructions
Choose your favorite Valentine's Day sweet treat recipe.
Organize all the ingredients.
Prep a simple dessert for your loved one!