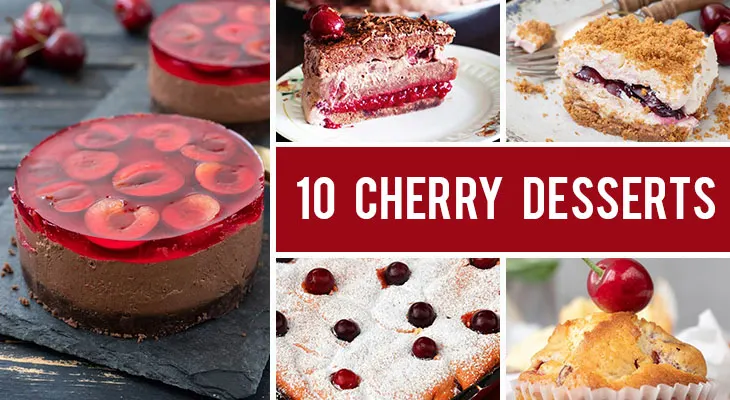 Are you looking for some recipe inspiration? In this list, you will find 10 beautiful cherry desserts you can easily make at home – yummy, super easy, and quick to make! Give them a try!
Ah, cherries! One of the symbols of summer desserts!
Cherries are some of my favorite fruit in the world. I love that they're so flavorful, refreshing, and, let's be honest here for a bit, simply cute! I've been experimenting with cherry desserts for quite some time now and I thought it's time to share my results with you.
Every summer I try to create at least a couple of desserts around cherries. And yes, I'm talking about both regular cherries and sour cherries here! Sour cherries are another love of mine – I just can't choose between the two! 🙂
Cherries are an excellent ingredient in desserts. They offer that much-needed oomph, especially when we're talking about a dessert that has a simple, plain base. A very good example is a sponge cake. Or muffins. Cherries go wonderfully in both of these desserts and, spoiler alert, you'll find one recipe for each of them in my list below!
If you love cherries as much as I do and you're eager to incorporate them in some amazing desserts, then you have clicked on the right article. I have gathered all my favorite cherry desserts in the list below and I'm so eager to share them with you guys! You'll find 5 of my own cherry desserts below (all vegan, healthy and delicious), as well as 5 recipes created by other food bloggers that I admire and that I recommend you follow.
Click on the linked titles in order to access these beautiful cherry desserts. You will find here 10 unique and delicious recipes that I totally recommend you try, from cakes to muffins, pies, pancakes, cheesecakes, and more. Give them a try!
Here we go:
Beautiful Cherry Desserts
What on this Earth could be better than a no-bake dessert? I can't think of anything else, really! And this no-bake cherry cake is the ultimate summer dessert, in my opinion. It's perfect for a relaxed weekend, for a celebration such as a birthday, or for no occasion at all, maybe just a regular day when you're craving something sweet. And the best part about this no-bake cherry cake? It's SO easy to make!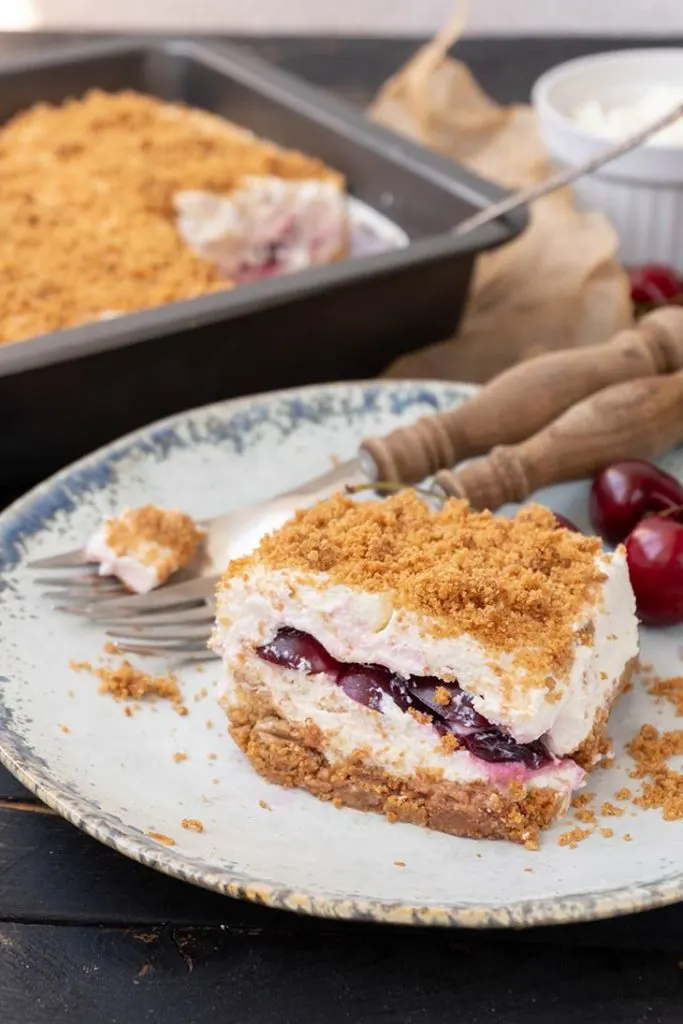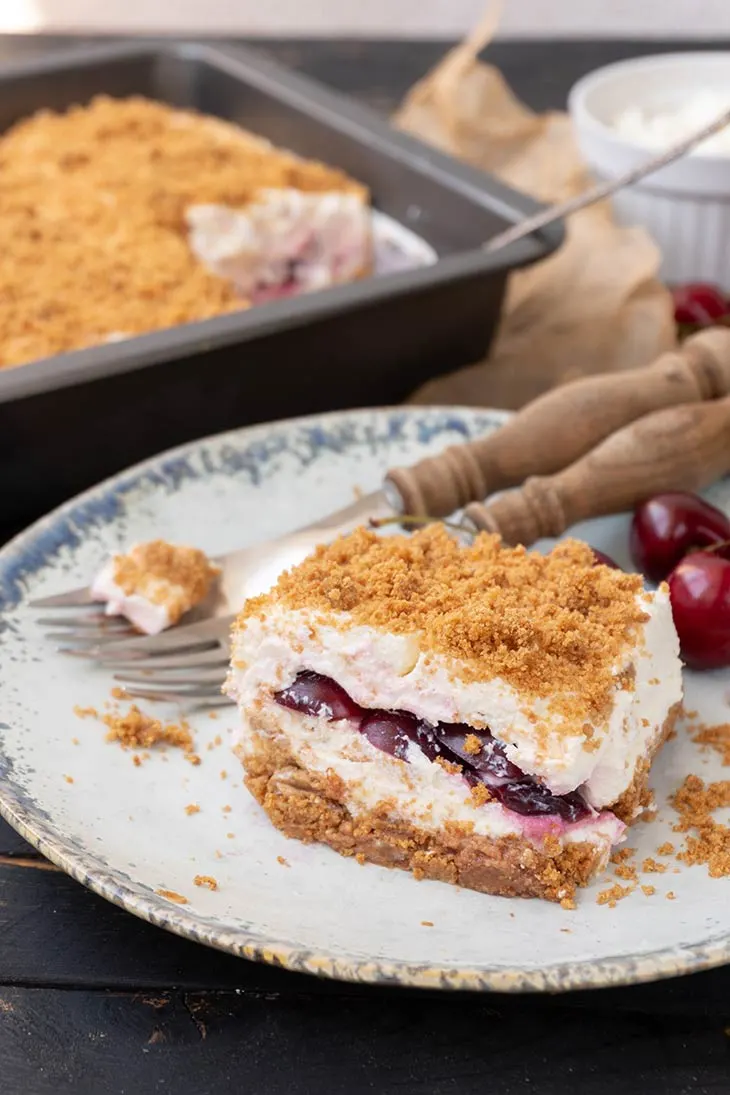 Muffins are one of the best desserts out there because they're easy to make and extremely quick to customize. You can make them with your favorite ingredients such as chocolate, vanilla, different jams, or, duh, cherries! These vegan cherry muffins are flavorful, quick, and perfect for a sweet treat. Or for breakfast, who's there to stop you?!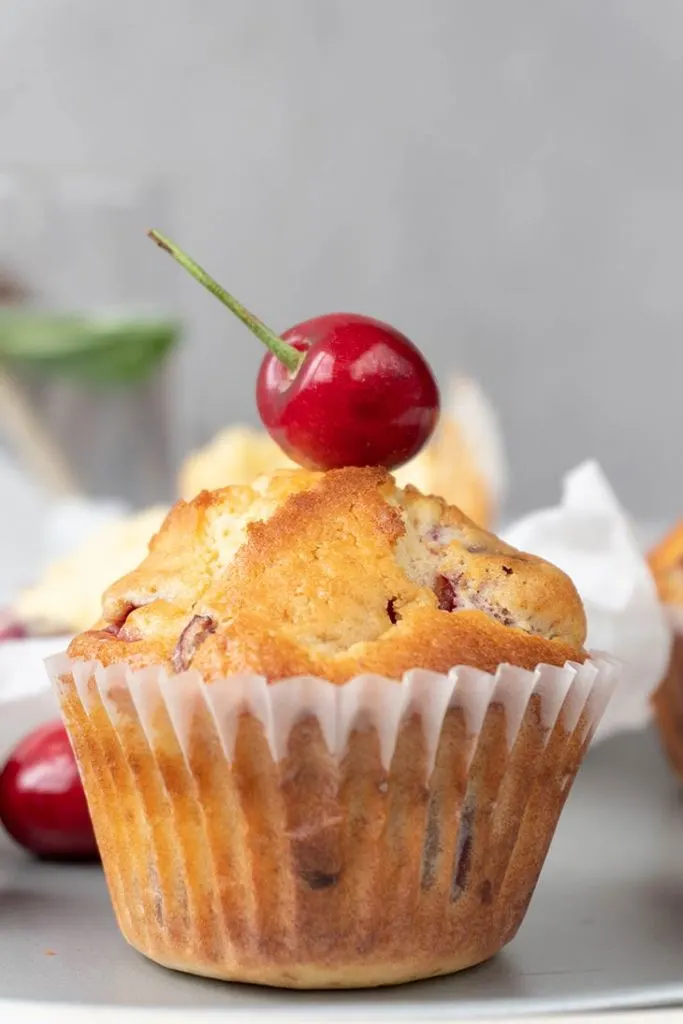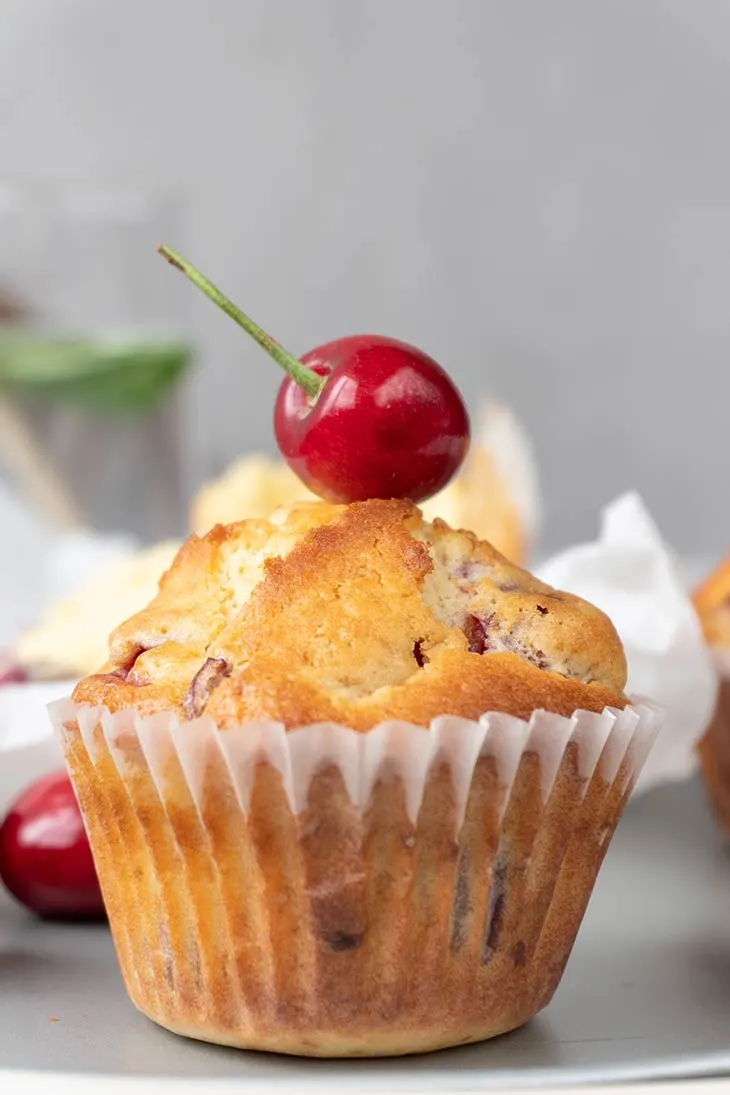 If you'll only try ONE dessert from this list, please make it this vegan cherry chocolate cheesecake. This recipe has turned my world upside-down because of three reasons: first of all, it's extremely easy to make. You just need to mix some ingredients, add them in individual pans and that's literally it. Second, it's quick. You just need to wait for the cheesecake to thicken in the fridge for a bit. And last but not least, it's just SO good! It's the type of dessert that looks fancy but it's really not. Definitely one of my favorite cherry desserts!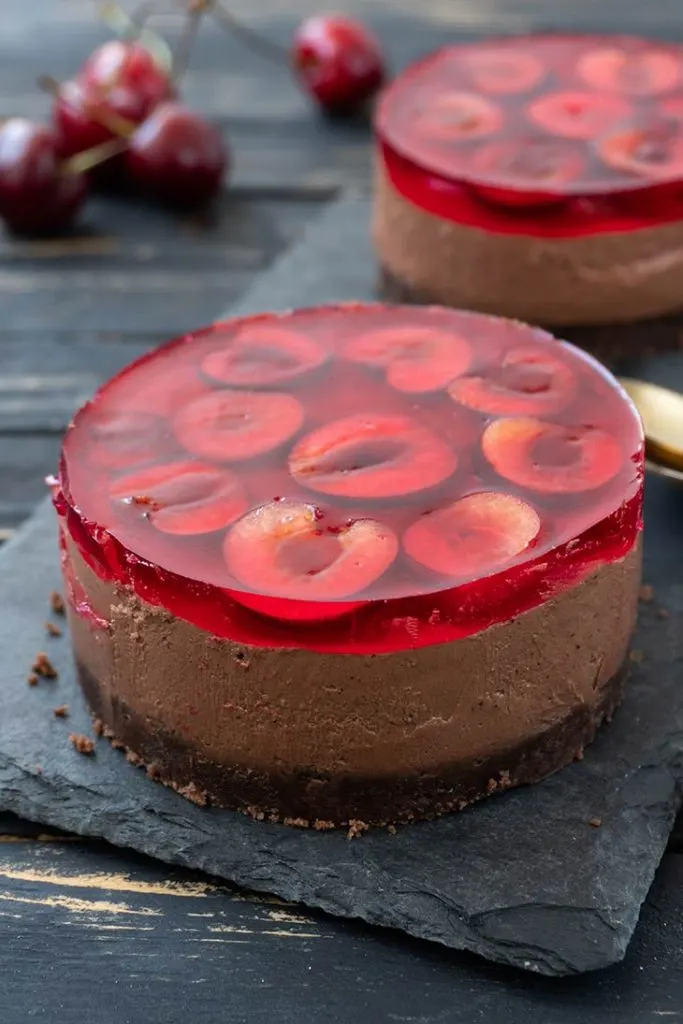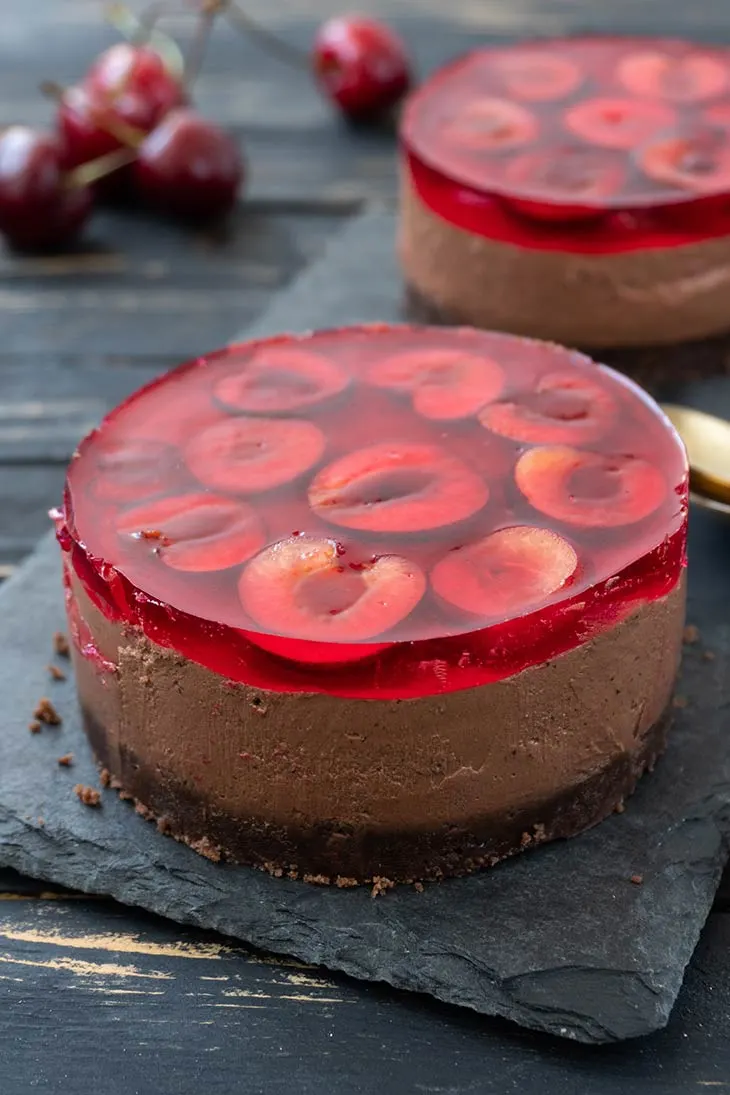 This is an older recipe of mine, but I still love it to this day. This vegan chocolate cherry cake is made with sour cherries and lots of chocolate, which makes it the perfect cake for a birthday or celebration. And it looks SO impressive! Give it a try!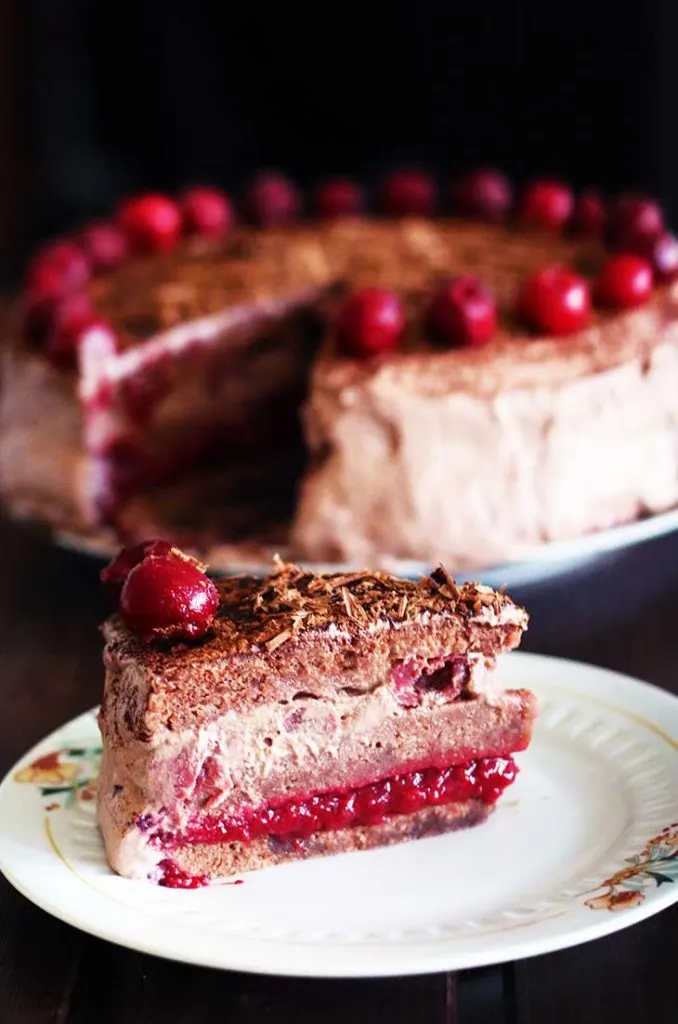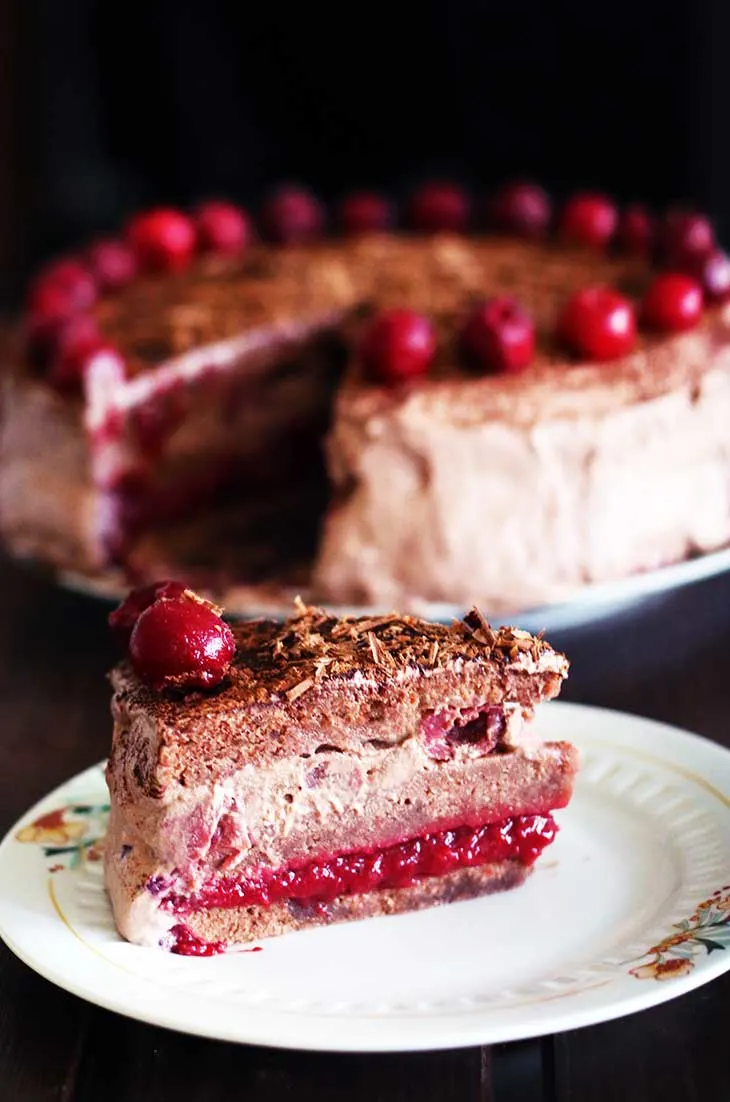 If you're craving one of those fast, simple cherry desserts, this one's for you. Nothing can be easier than this sour cherry cake, trust me! It's basically a wider sponge cake and my favorite type of mix-and-bake dessert. Give it a try when you have some fresh cherries and some guests over and you'll see that everyone will be impressed!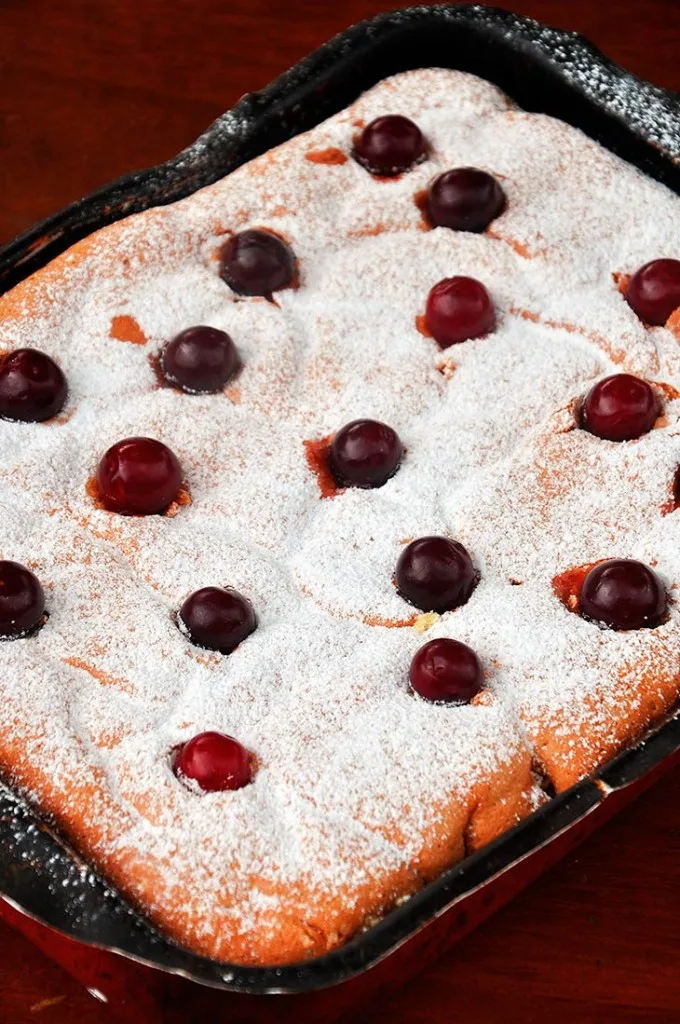 Quick and impressive – this is what this gluten-free vegan cherry pie is all about. Forget about plain, tasteless pies that only have a tiny bit of filling. No, sir, this cherry pie is bursting with flavorful cherries and, if you serve it with a dollop of vegan ice cream of top… you'll arrive right in Heaven! 🙂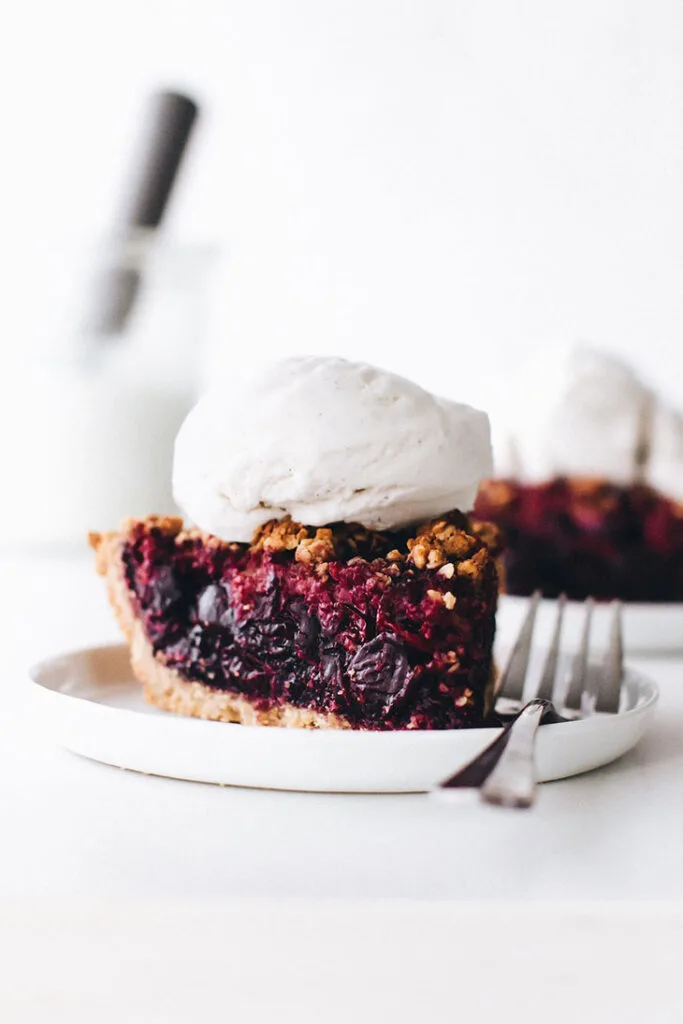 What could be simpler than pancakes? They're a very convenient dessert and one of the best breakfast ideas ever. Seriously know, I have no idea who decided that pancakes are a legit breakfast, but I'm all for it. And this recipe for vegan chocolate pancakes with cherries is one of the best cherry desserts I ever tasted! 😉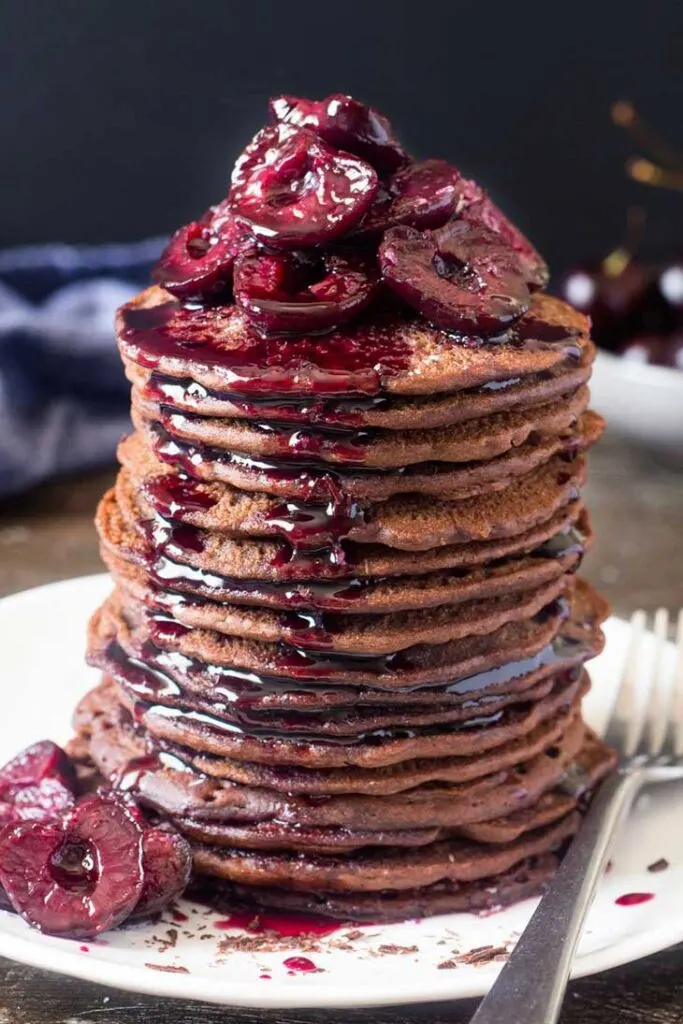 Cinnamon rolls are one of the most popular desserts out there. They're cute, they're SO flavorful and they're also fun to make. But have you ever tried ditching the classic cinnamon roll recipe and trying something else instead? These vegan cherry cinnamon rolls are the BEST idea!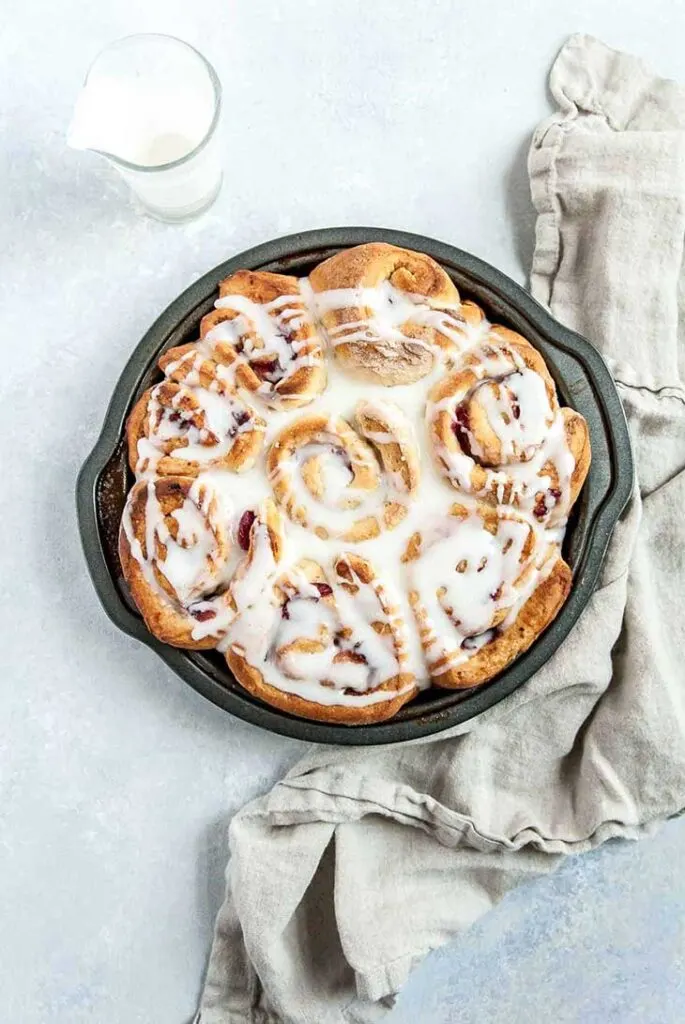 Flavorful, quick and simply addictive – this cherry crips ticks all the boxes! It's also healthy, paleo, vegan and gluten-free. So it basically works for everyone out there, regardless of their diet and culinary preferences. Plus, it looks so beautiful, I'm craving a piece right now!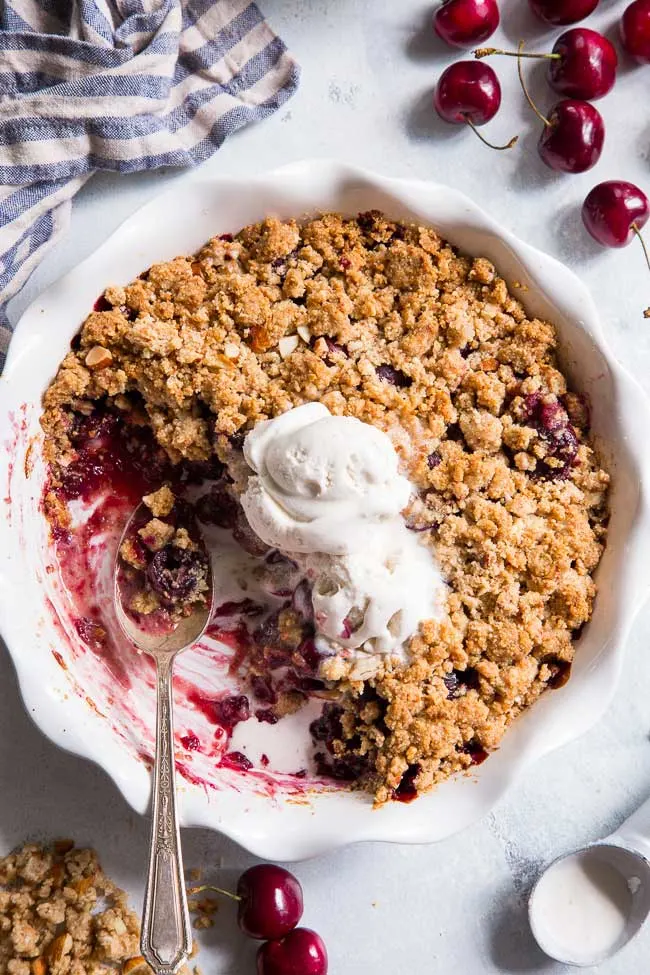 If you like a good cobbler, then this recipe is for you. It's easy, it's ready in no time and it's bursting with cherry flavors. Just look at the picture, I'm sure you're droolling right in this very moment!