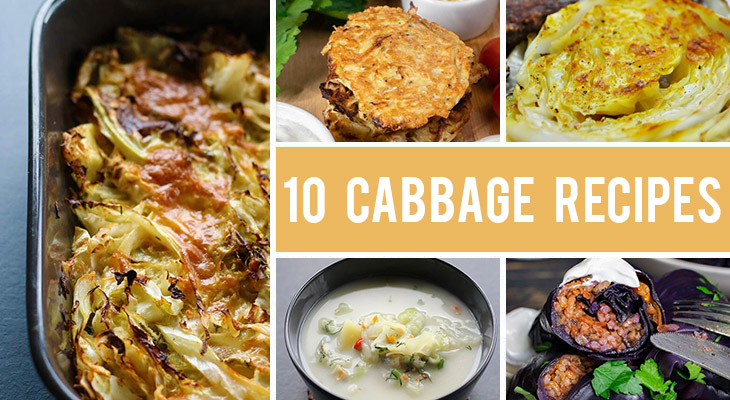 Are you looking for some recipe inspiration? In this list, you will find 10 cabbage recipes you'll want to make again and again – yummy, super easy, and quick to make! Give them a try!
Cabbage – a wonderful, yet really underrated vegetable. And I think that's so unfair!
Cabbage is extremely healthy and versatile and it can be included in countless recipes, from soups to casseroles and meat or veggie rolls. Cabbage can be sliced, cut into wedges, roasted, sauteed, fried, boiled, used as a wrapping for different types of filling – and everything in-between. Sounds awesome, right? And I'm sure you never thought about cooking cabbage using this many techniques!
That's why I'm here to inspire you!
Now, enough talking about cooking processes – let's discuss health benefits instead. Cabbage is full of important nutrients such as vitamin K (lots of it!), C, B6, calcium, potassium, fiber, folate, and more. It also contains powerful antioxidants and I'm all for it! Because of this, cabbage can be useful in fighting cancer; it also improves digestion, helps with our heart's health, lowers blood pressure… do I need to say more?
Cabbage is amazing and I hope you're convinced of this! Plus, its neutral taste makes it amazing in salads, casseroles, and, as I mentioned before, as a wrapping for dolmas or other traditional rolls made with meat, rice, and vegetables.
If you want to start consuming more cabbage or if you have a cabbage head in the fridge waiting for you to cook it for two years now, it's time to take action. And the list below will do nothing but inspire you to cook cabbage in some exciting new ways!
In case you're eager to try some amazing cabbage recipes today, I have prepared the list below for you. There you'll find 10 of my favorite cabbage recipes, all healthy, and quick to make. From cheesy casseroles to hearty soups and even some extra-healthy hash browns, I promise you'll find one recipe for all tastes and preferences below!
Click on the linked titles in order to access these yummy cabbage recipes. Yum!
Here we go:
Cabbage Recipes
This recipe contains mozzarella, so it's not vegan, but it can easily be 'veganized' if you use my vegan mozzarella recipe – it's simply amazing, I promise! Other than this, this cheesy cabbage casserole is the perfect side dish and I'm sure you'll love it.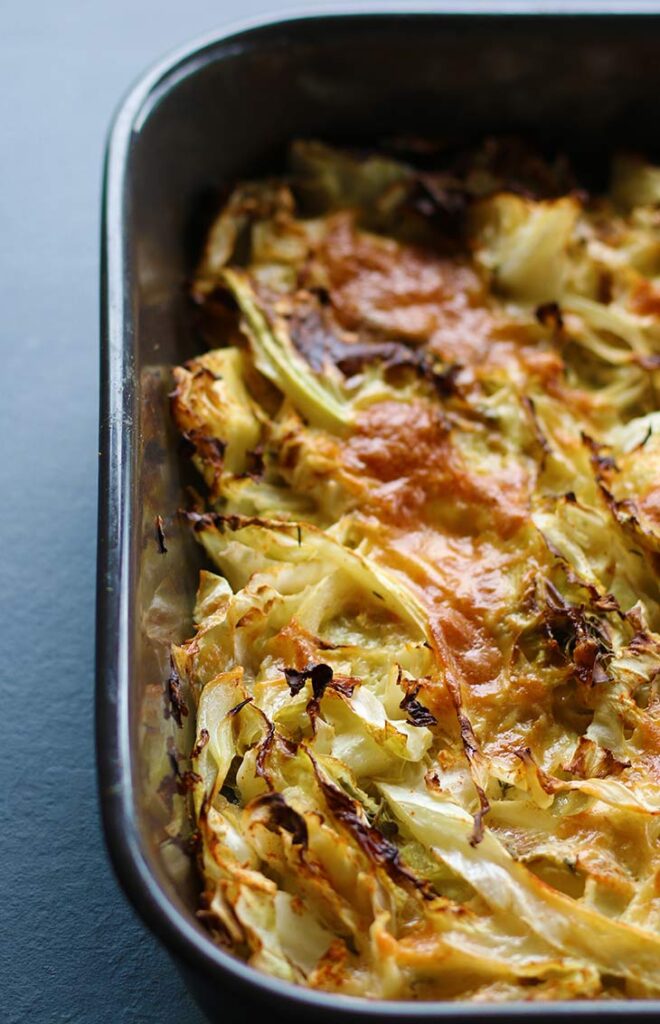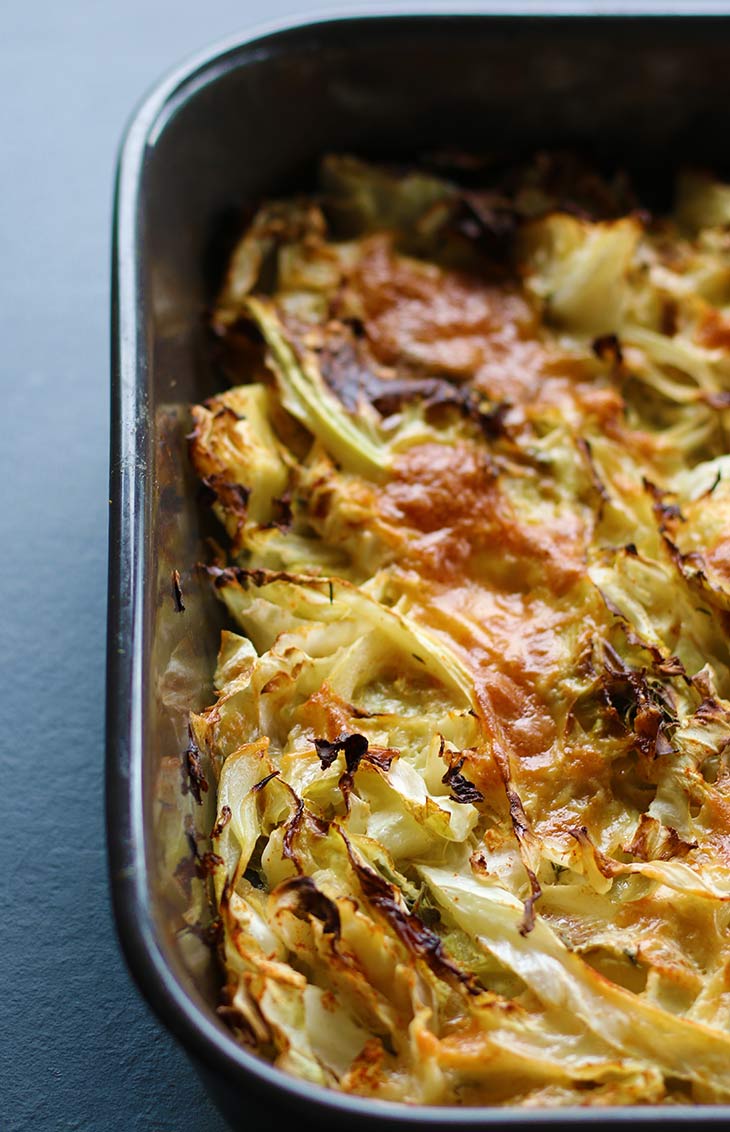 In case you're in the mood for a hearty, comforting soup, this one's for you! This potato cabbage soup is the perfect idea for a gloomy day and I'm sure you'll want to make it again and again!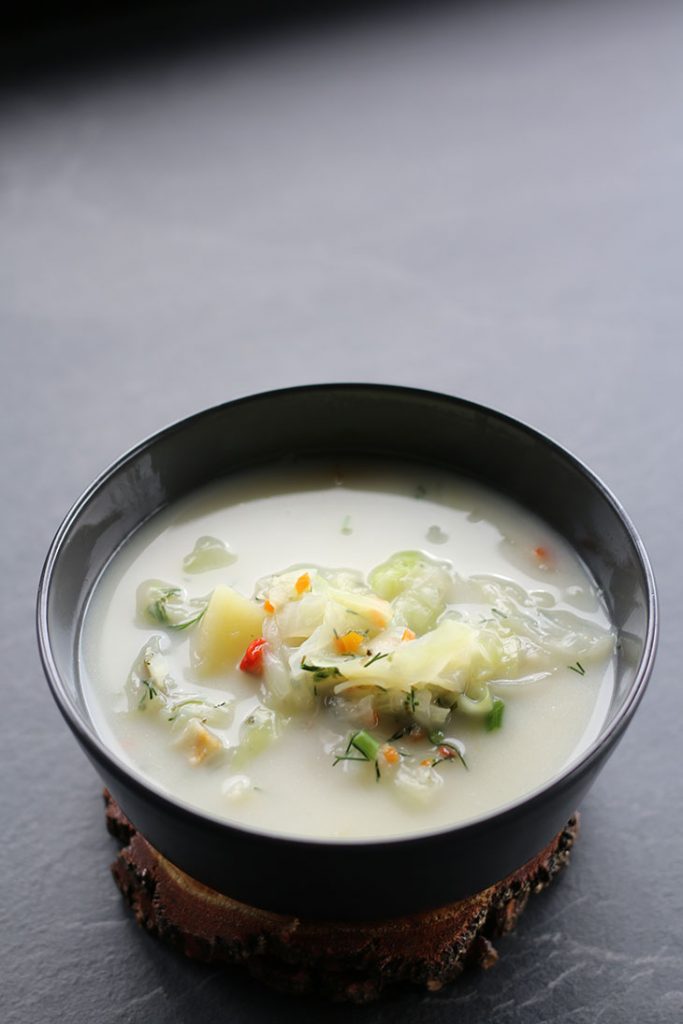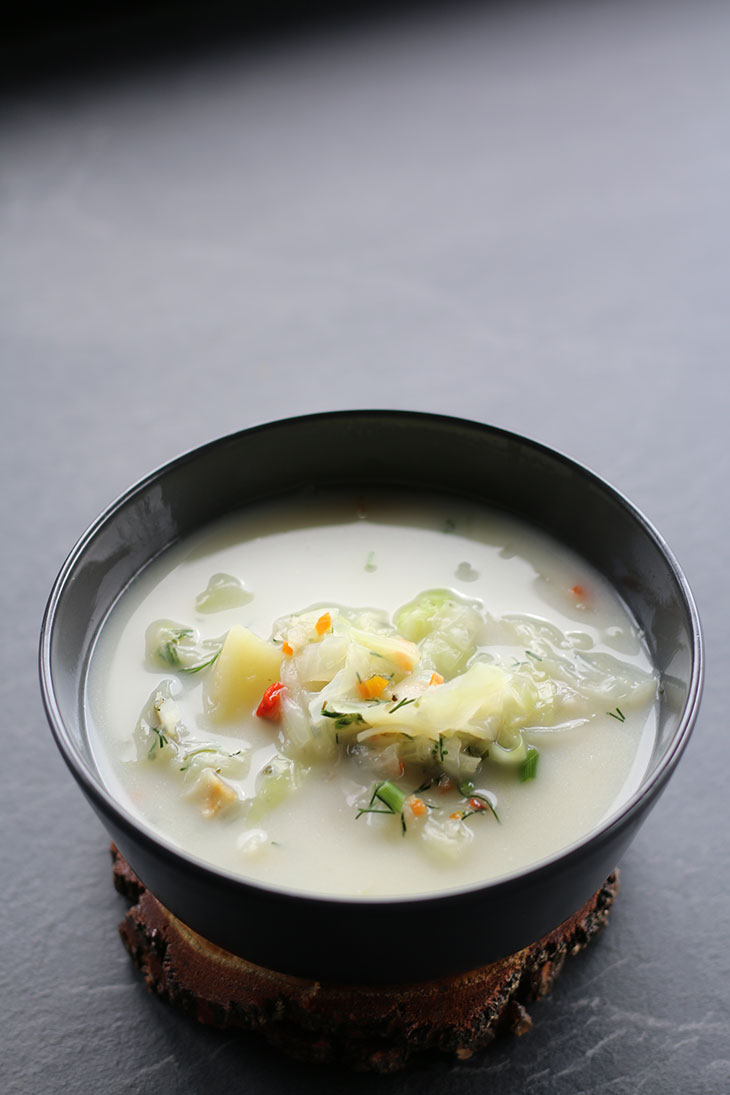 This recipe for stuffed red cabbage rolls requires a bit of patience, but the results are totally worth it, trust me! This dish is also called "dolmas" in Middle Eastern cuisine and it's a traditional recipe for celebrations such as Easter or Christmas. But don't let this stop you, you can prepare these cabbage rolls whenever you feel like it!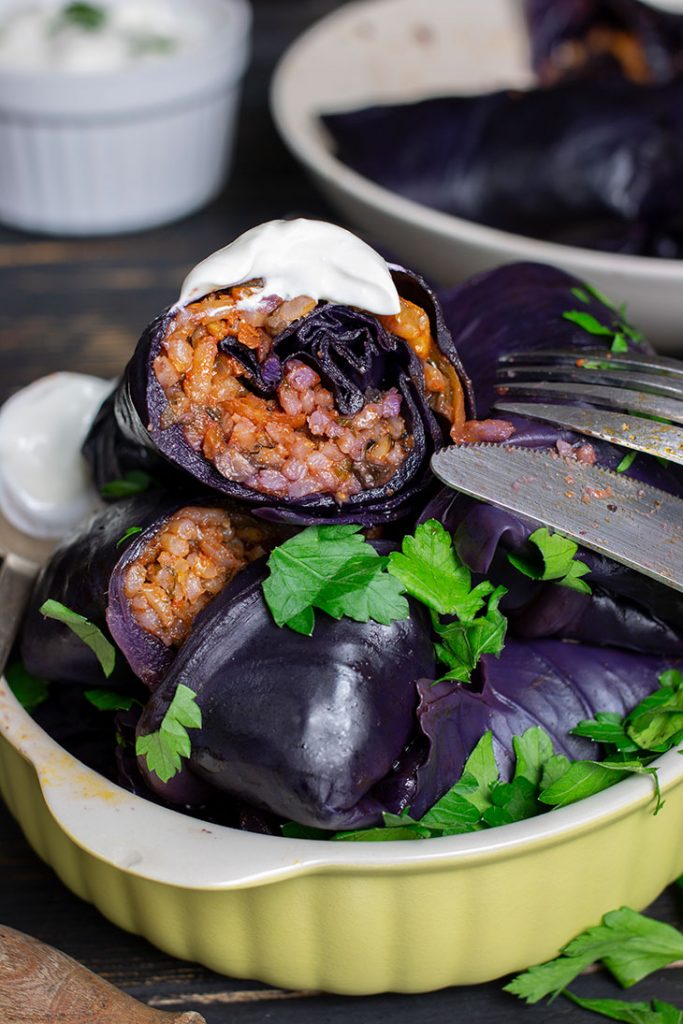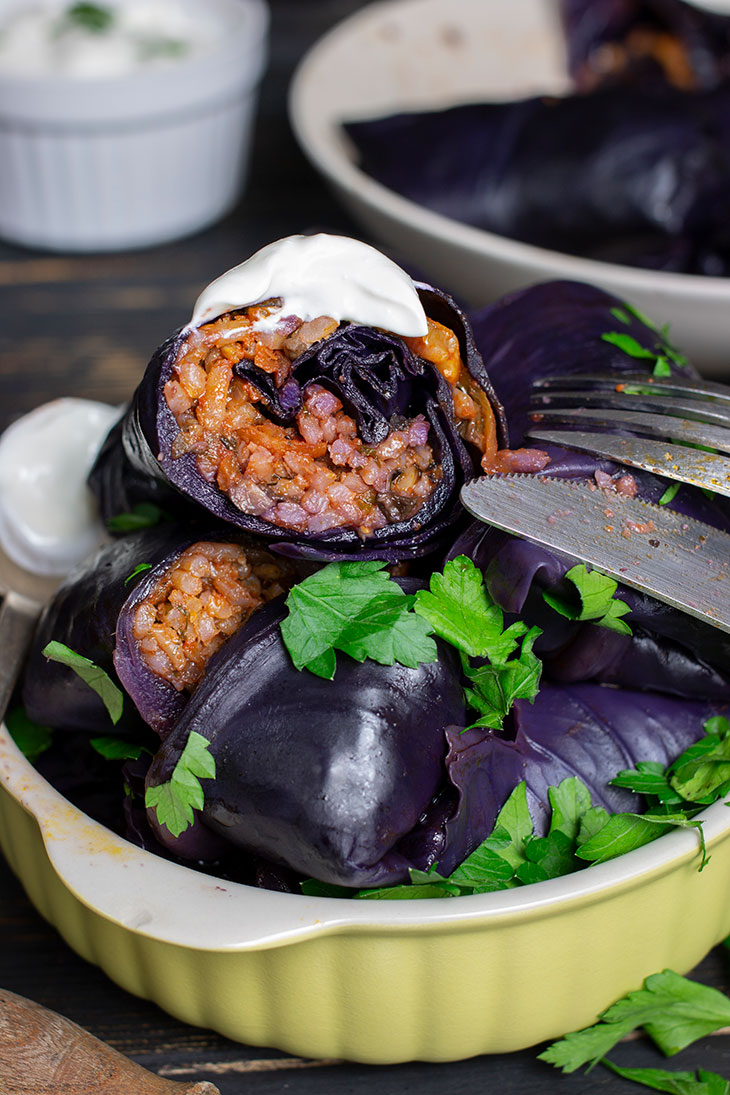 Looking for a yummy low-carb recipe? Search no more, as I have the perfect solution for you! These low-carb cabbage hash browns are healthy, flavorful, and extremely easy to make. You just need to chop the cabbage, mix it with the rest of the ingredients and you're good to go!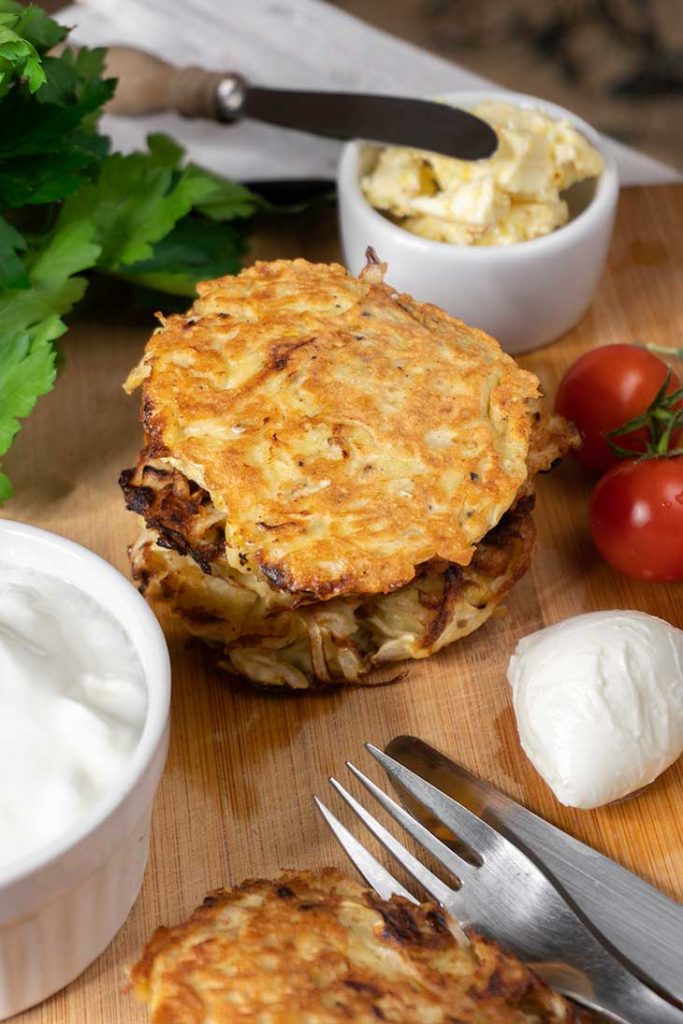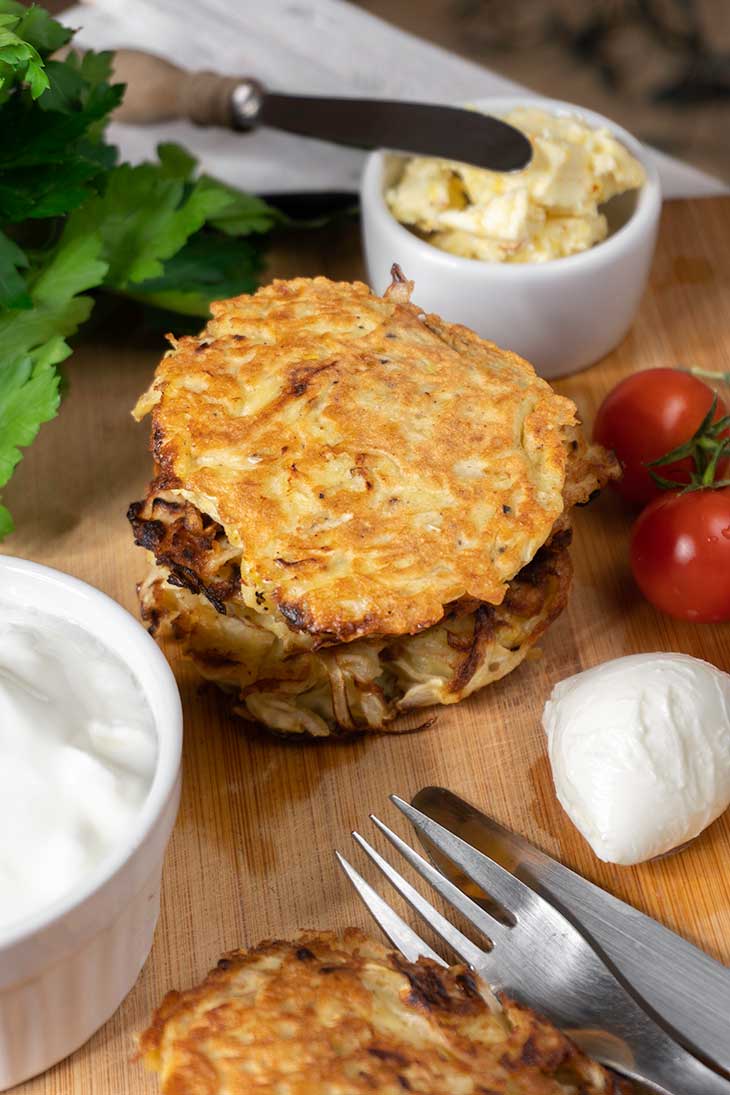 Ah, lasagna… one of my favorite Italian dishes ever! In case you're craving some lasagna but don't want the extra carbs, this vegan cabbage lasagna is a lighter, healthier alternative for you. It's very easy to make and I'm sure the entire family will love it!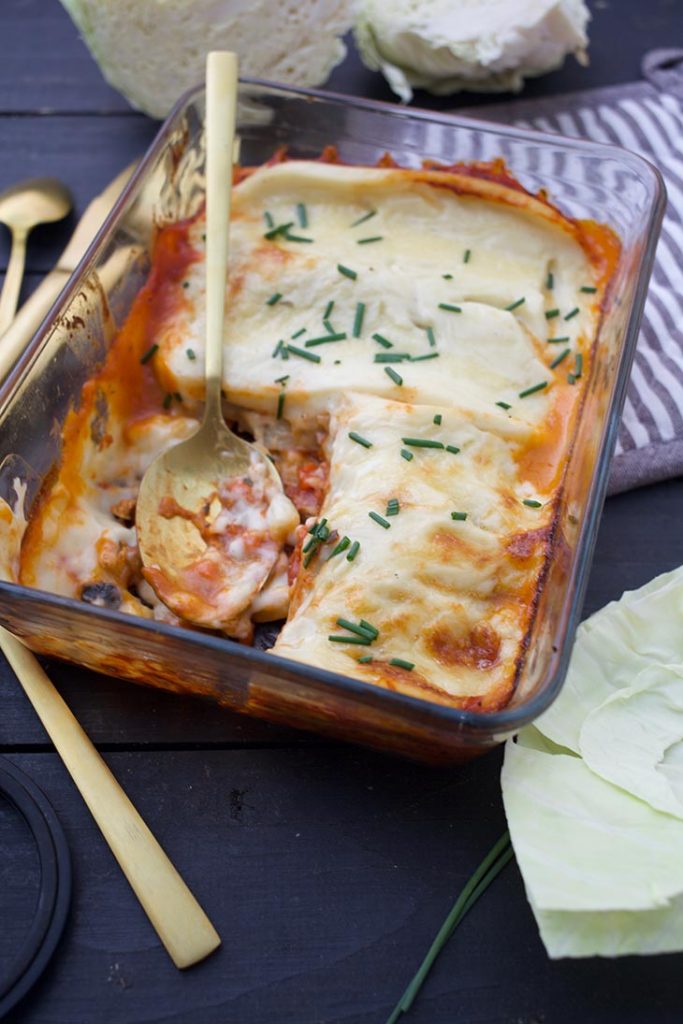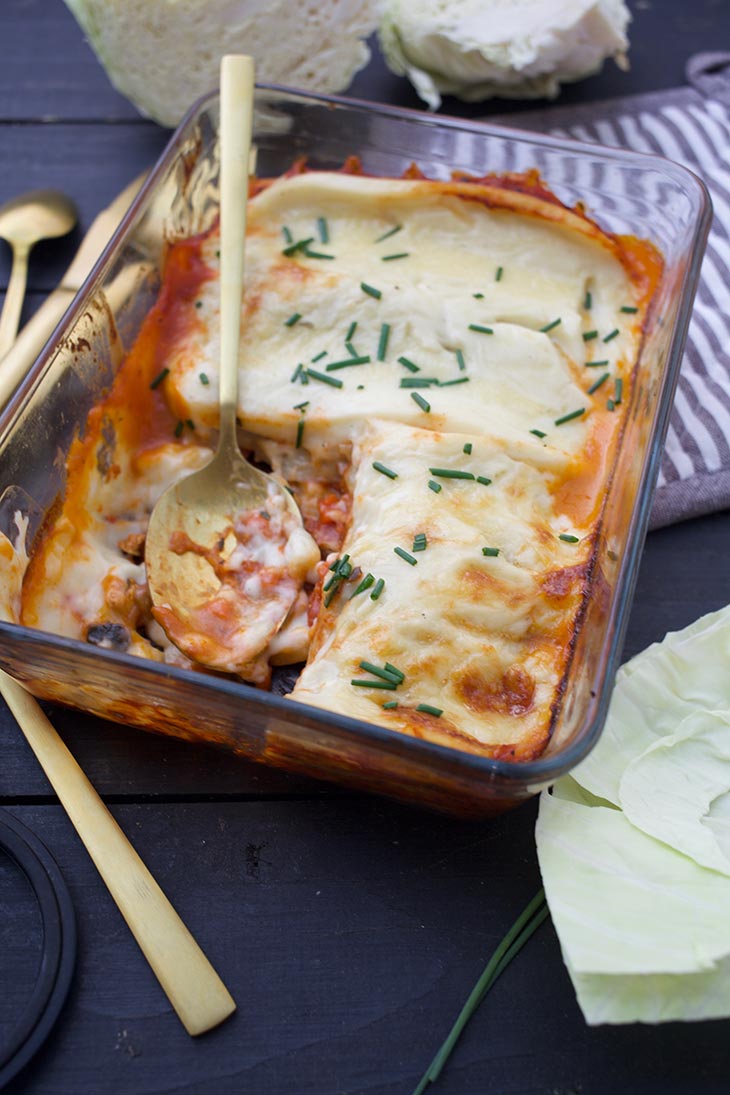 This cabbage casserole is the pure definition of comfort food! Seriously, it's so easy and hearty that anyone could put it together, even a child! I totally recommend for some good meal prep over the weekend – this way you'll know that you have hearty meals for the following week!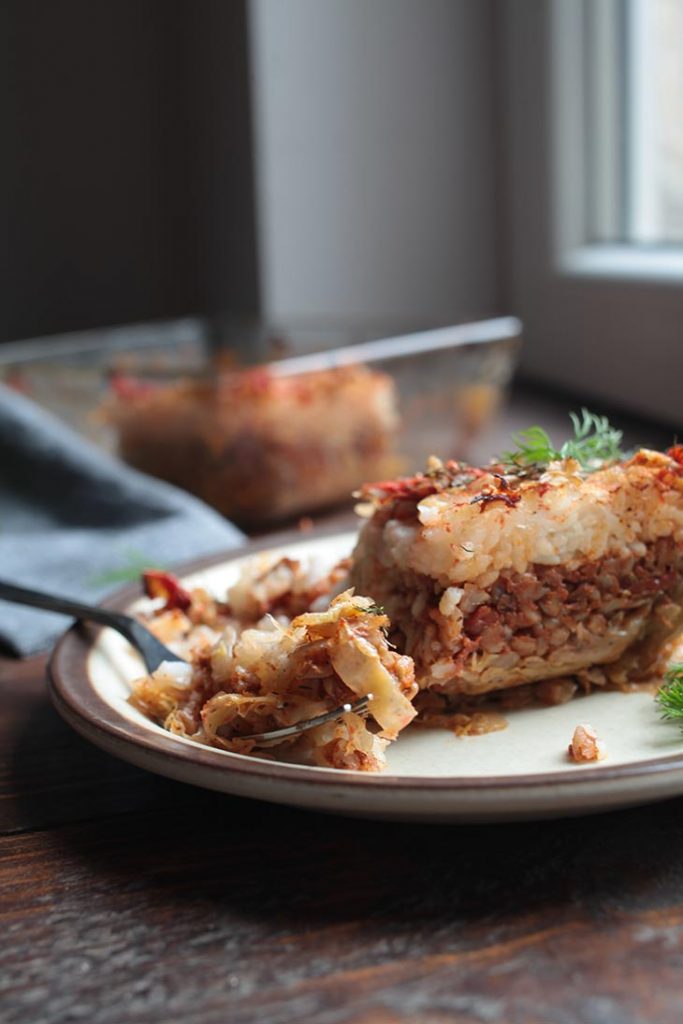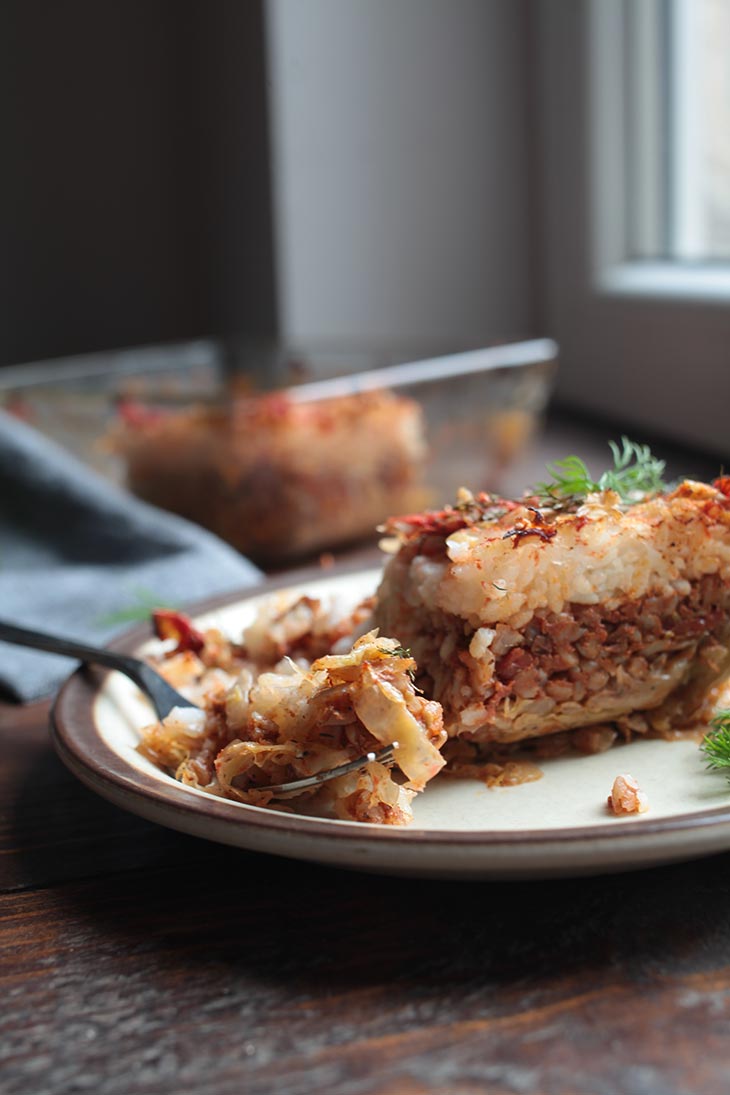 Here's another cabbage rolls recipes, this time with regular cabbage instead of red one. Sure, it may not look as impressive as the first recipe in my list. But the taste? Simply incredible! 😉
Here's another hearty recipe for all those of you that want to eat healthier these days. This smoky cabbage stew is the perfect combo of cabbage and smoky tofu and I promise you'll love it!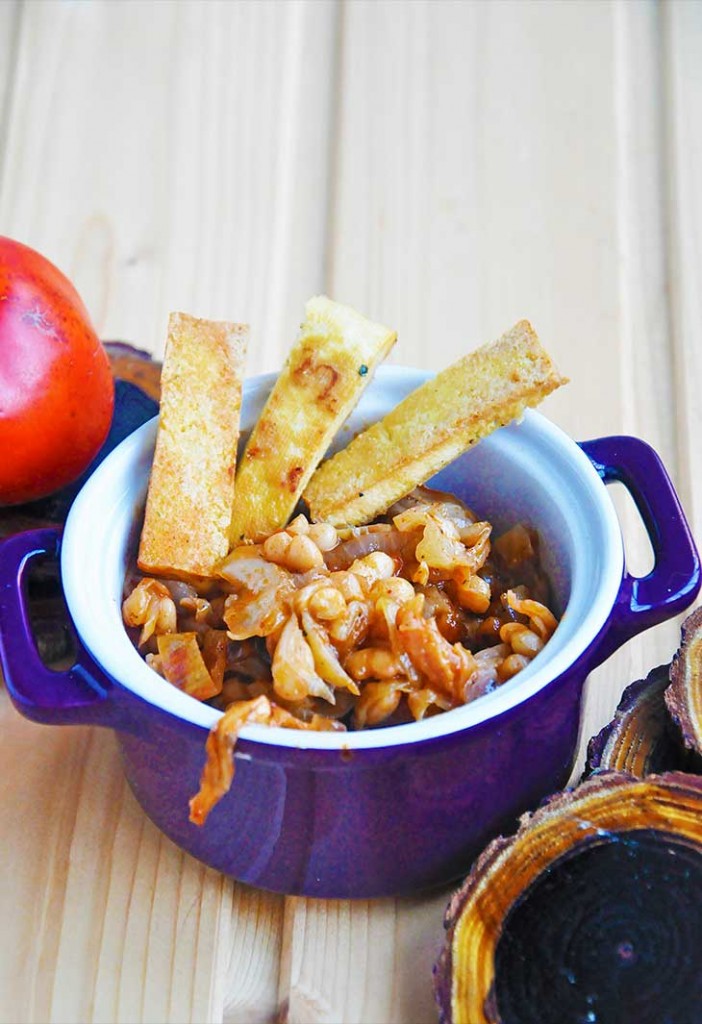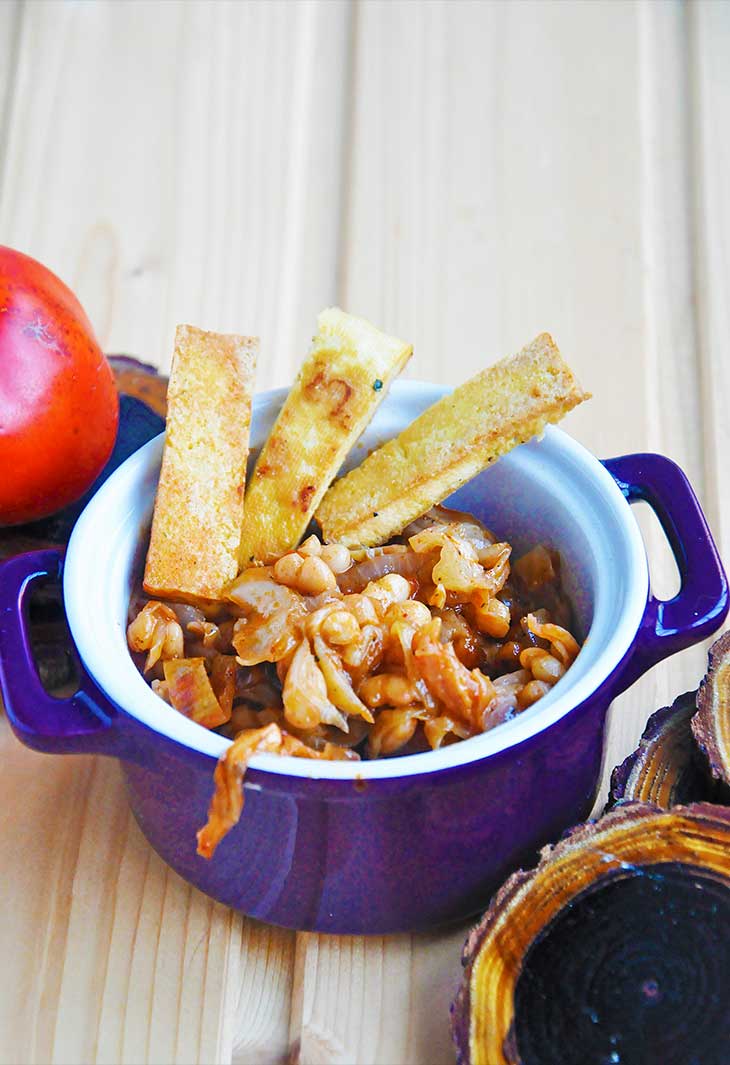 This is the recipe that made me fall in love with cabbage. Seriously, after trying it, I just couldn't understand why don't we all eat cabbage cooked like this every day! And the process is extremely simple as well – you just need to cut the cabbage and mix it with my recommended spice combo and olive oil, then throw it in the oven. Done!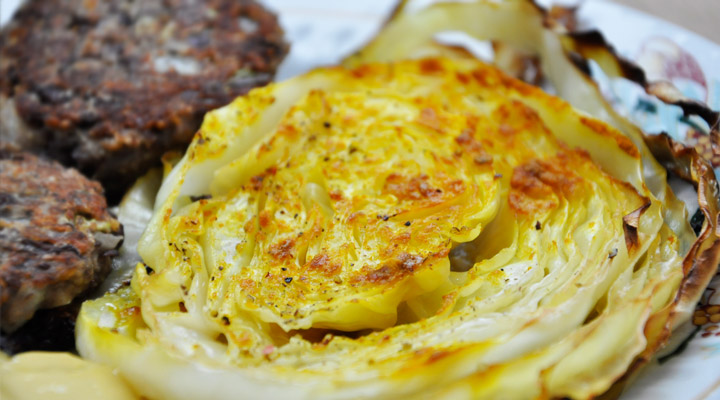 I know, I know, I really love cabbage rolls! This is why I'm ending this yummy list in style with yet another recipe, this time using pickled cabbage sheets. Yummy, filling and fun to make as well!