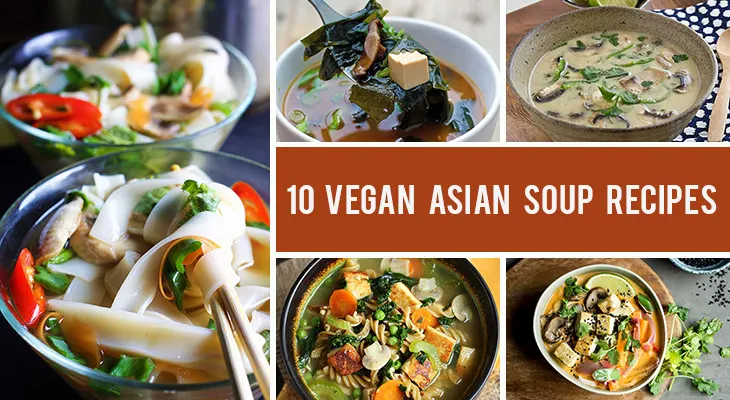 In case you are searching for some healthy Asian soup recipes that you can include in your diet in order to spice things up, you should take a look at these vegan Asian soups!
Soups are perfect for those times when you simply need a delicious comfort meal that will fill you up, or they can be the perfect fast lunch when you're bored with the usual recipes you always make. Soups are so versatile and easy to cook it's no wonder they're so popular – and Asian soup recipes are no exception.
Asian cuisine is known for being healthy, exciting and flavorful – that's why I think these Asian soup recipes will be a good addition to your day-to-day diet. If you're a fan of the Asian cuisine or just spicy, tasty, hot and sour dishes in general, then you'll find at least one vegan soup that's perfect for you!
I want to inspire you to experiment more and discover the many benefits of the Asian cuisine – that's why I put together this list with 10 of my favorite Asian soup recipes that I'm sure you'll love just as much as I do! You'll find many varieties of vegan soups here – from noodle soups to spicy, hot & sour, coconut-flavored soups, this list is made for each and every one of you, regardless if you're a vegan or not.
Access these Asian soup recipes by clicking the linked titles below. You will also find 3 of my own favorite vegan Asian soup recipes! The rest of them were made by some amazing and talented food bloggers that I admire. Check them out and don't forget to tell me which Asian soup recipe is your favorite in a comment below. 🙂
Vegan Asian Soup Recipes
I recently discovered lots of delicious Asian recipes and I absolutely fell in love with this cuisine! This vegan Pho soup is bursting with incredible flavors and has a subtle spicy taste. I made it with extra large rice noodles (my favorite) and lots of veggies. Check it out!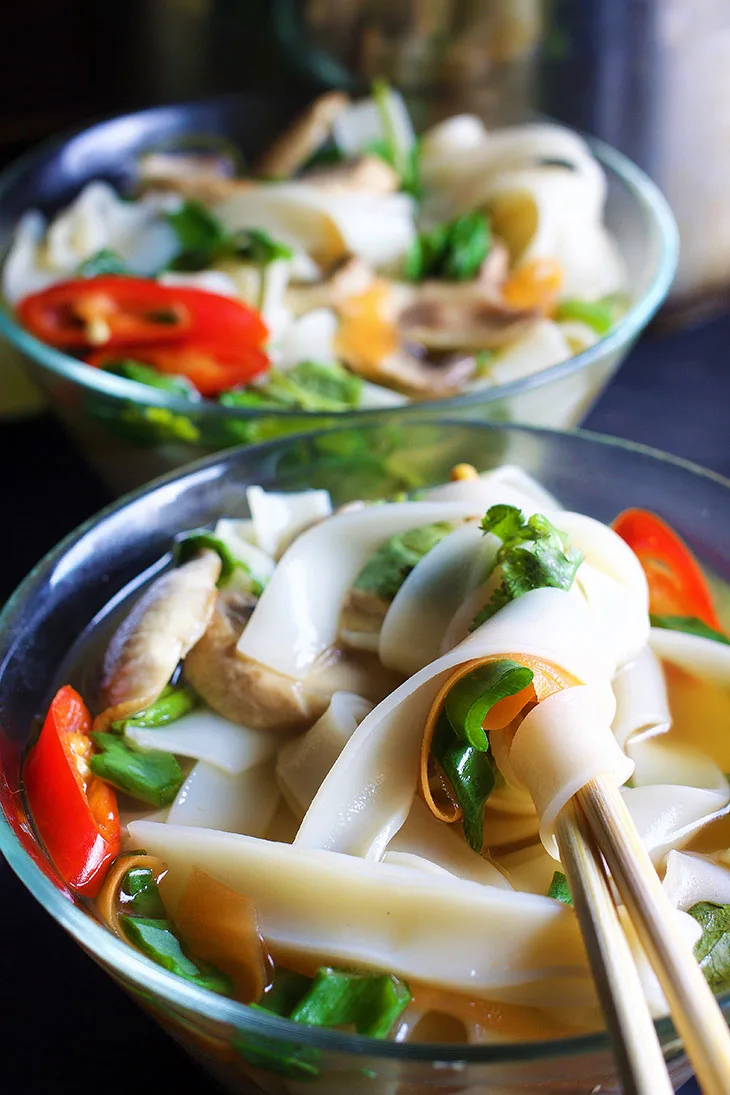 This is one of my favorite homemade Asian soups – Thai Tom Yum soup! It's also known as a hot and sour soup and you can make it whenever you're craving a special lunch or to impress your friends and family. It's simple and very flavorful!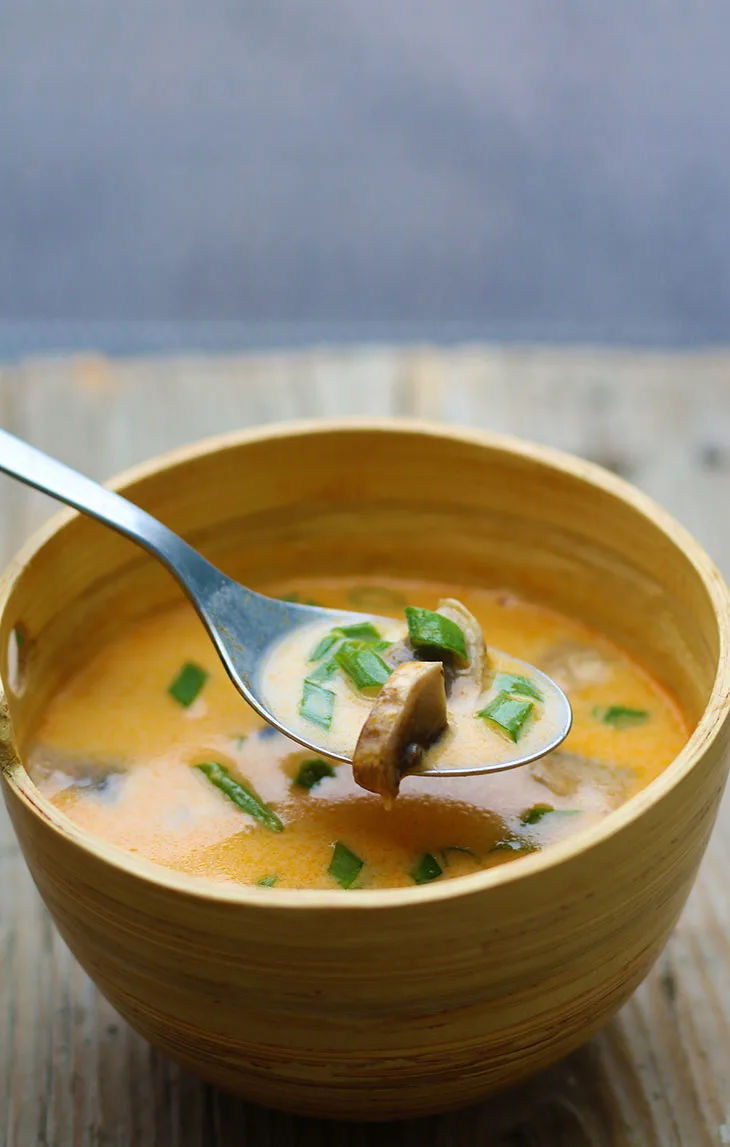 In case you want to experiment with the Japanese cuisine, this vegan Miso soup is the perfect way to start. In Japan, miso soup is always served when the steamed rice is served, not before the meals, like any other soup, so keep this in mind if you want to enjoy an authentic experience!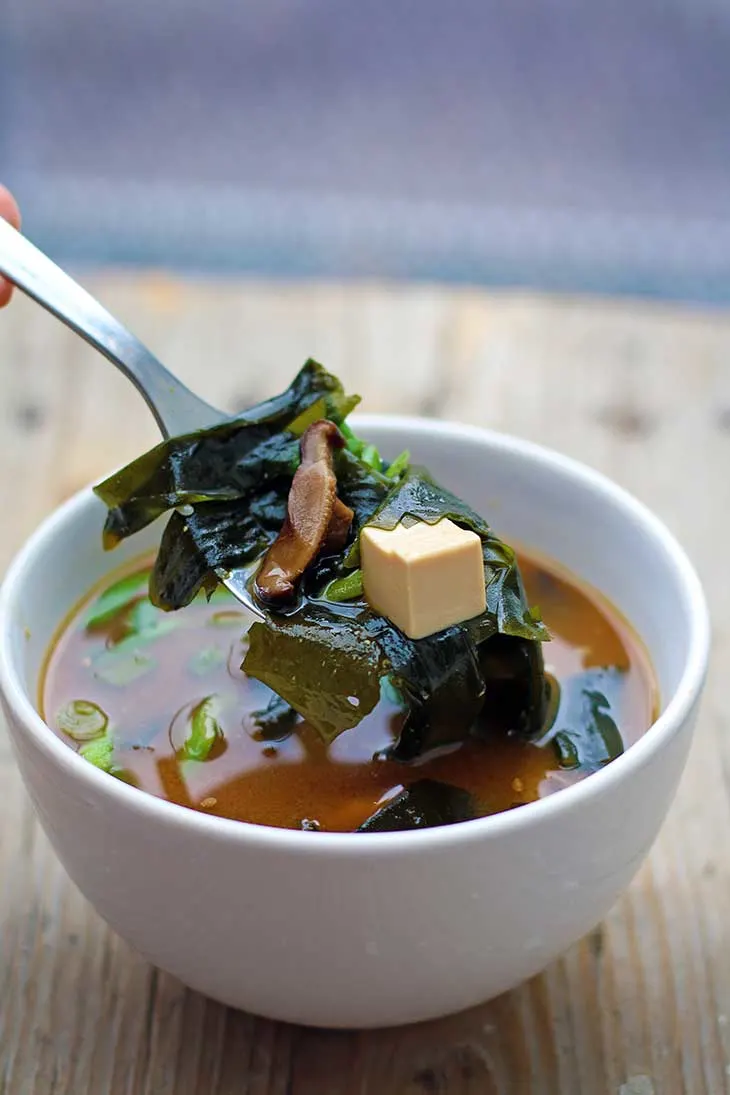 This Dan Dan noodle soup is very healthy, flavorful and ready in only 10 minutes! It's usually made with tahini or chili paste, which gives it a unique, delicious consistency and you can make it as spicy as you want! The original recipe is super spicy, but you can adjust it to your own taste.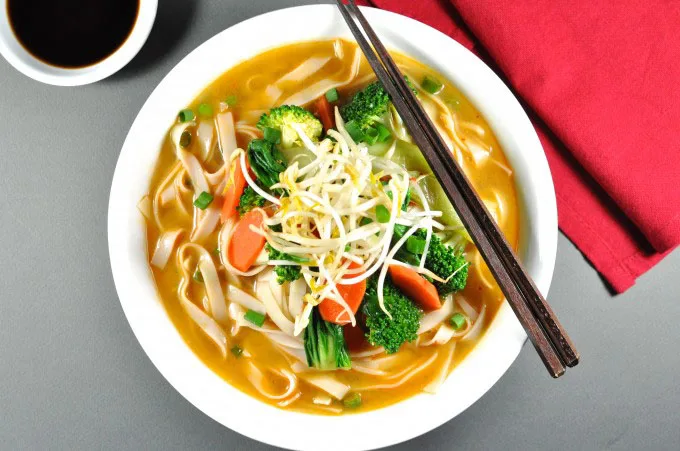 This vegetarian hot and sour soup is a traditional Chinese recipe that anyone with a passion for the Asian cuisine will enjoy. It's healthy, nourishing and you can enjoy it anytime, either for lunch or for breakfast. Perfect for the cold days!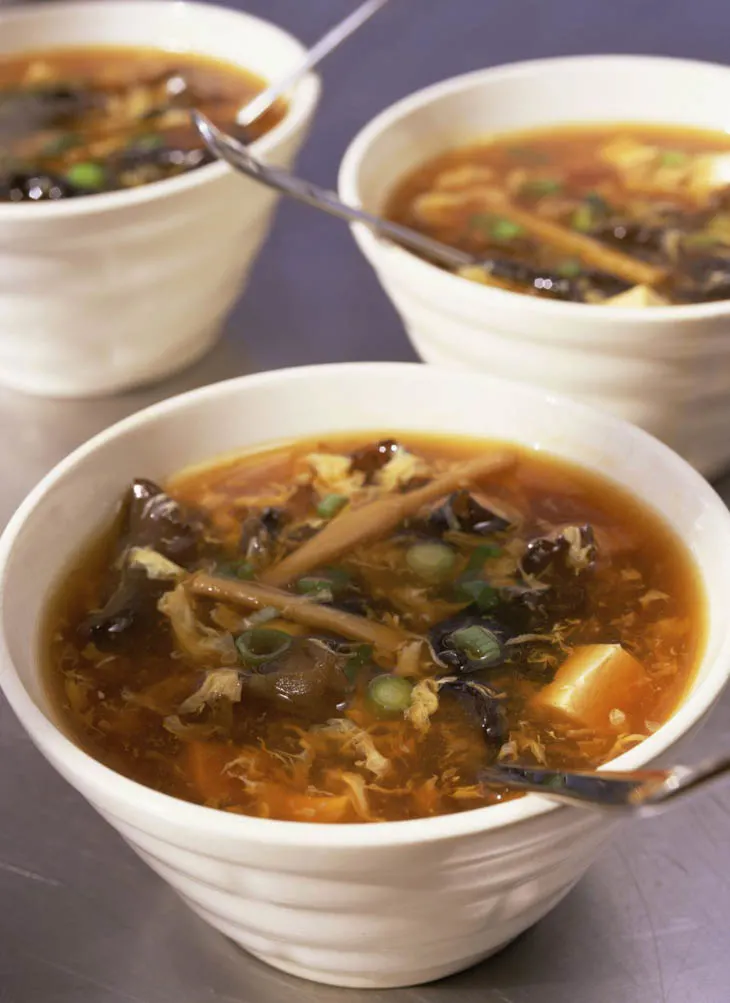 This vegan lemongrass coconut noodle soup has a unique taste and the perfect consistency that will keep you full. If you like citrus, I'm absolutely sure you'll fall in love with this soup recipe! Make it with tofu for the perfect protein addition and enjoy it for lunch or dinner. Check it out!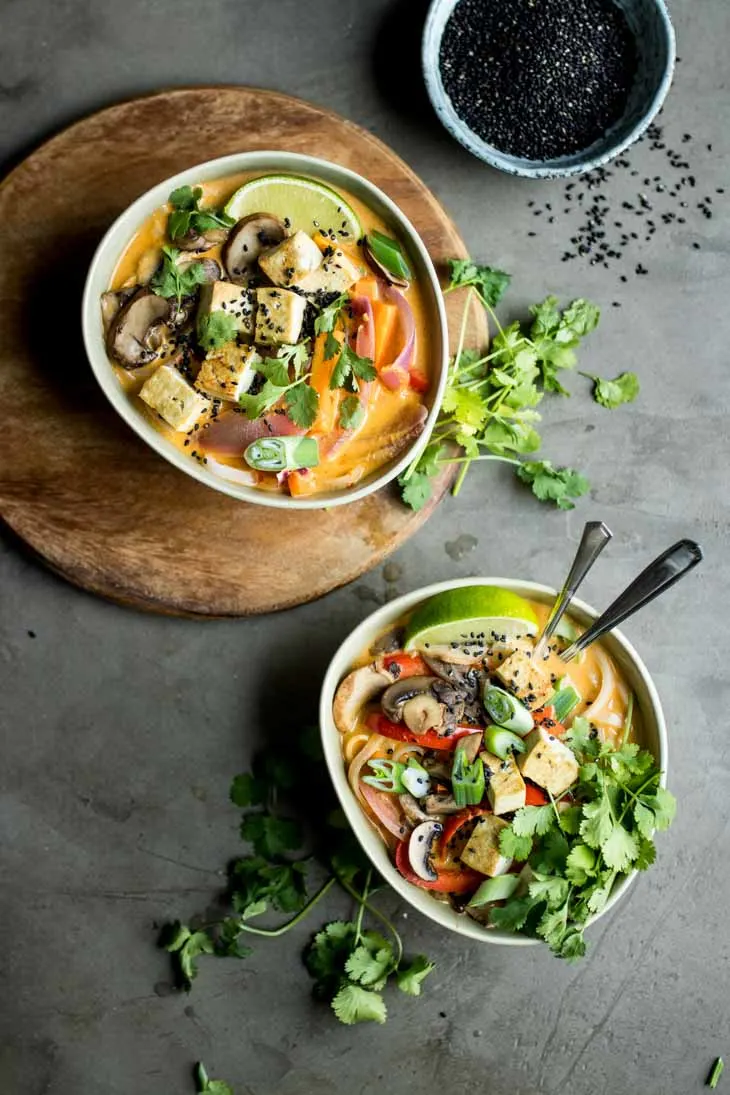 This vegan Chinese 5-spice noodle soup is super delicious, healthy and packed with lots of yummy veggies! It's also gluten-free which means that you can enjoy it even if you have a gluten sensitivity or the Coeliac disease. Perfect for the cold winter days, but you can enjoy it any time of the year!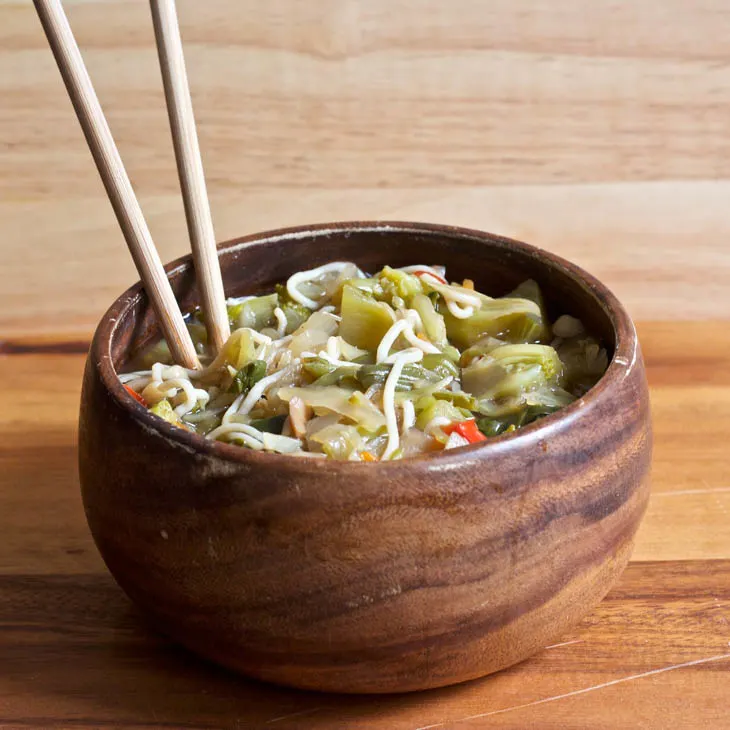 This amazing coconut-lime tofu soup is nourishing, refreshing and super easy to make! The lime flavor will make you fall in love with this Asian recipe. This is also a good recipe if you're following a weight loss diet plan!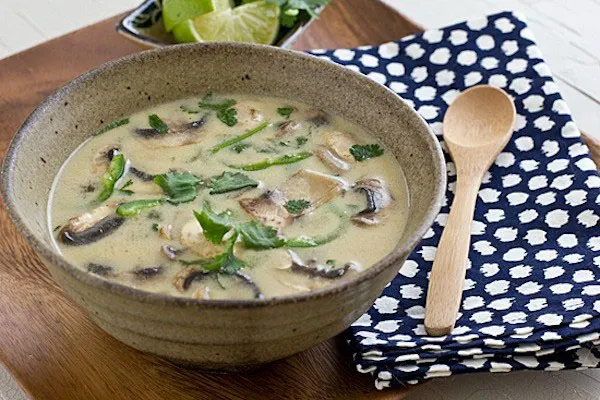 In case you're searching for a delicious, simple and filling Asian soup, then this is the recipe for you! Enjoy it as the perfect comfort food whenever you don't feel like cooking anything complicated. You can even make a big batch and eat it during the week for lunch or dinner!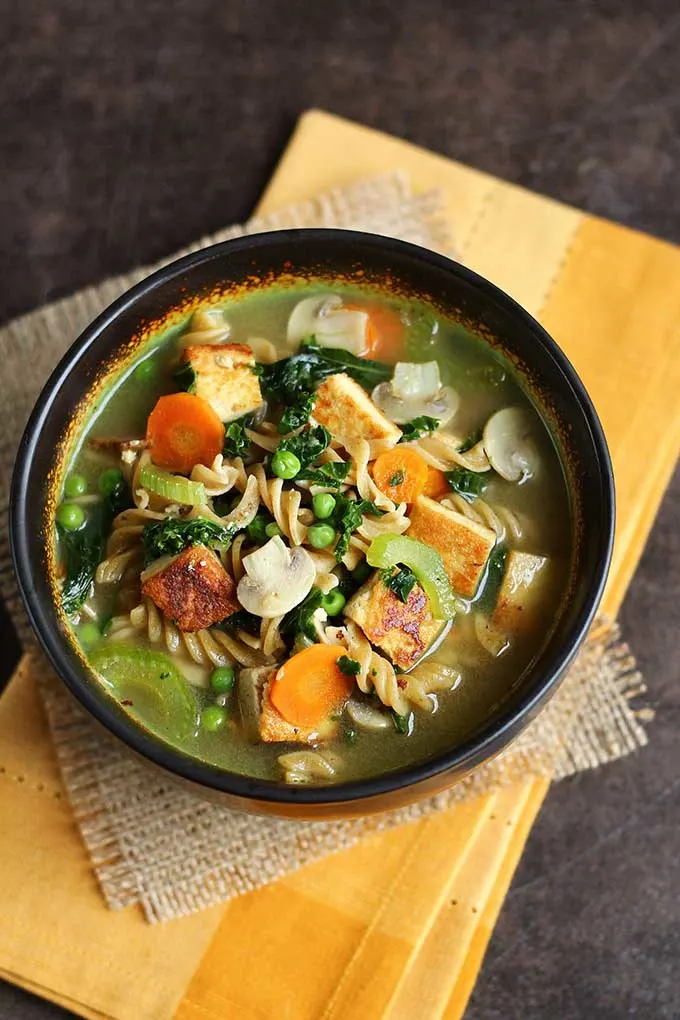 This Asian broccoli noodle soup is bursting with delicious flavors – ginger, garlic, soy sauce, sriracha and more! It's really flavorful and unique and the broccoli gives it a refreshing taste. I hope you'll enjoy it!