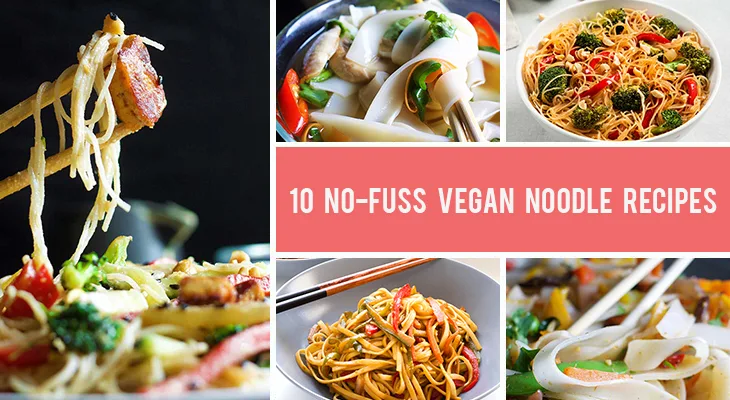 Looking for some easy, fast and delicious recipes that you can make on those busy weeknights or as a quick lunch to take with you to school or work? These vegan noodle recipes might just be the perfect solution for you. And if you haven't discovered yet how amazingly versatile noodles are, then hold on – you're in for a real treat!
There are countless types of noodles out there – from rice noodles to udon noodles, veggie noodles or even soba noodles made from buckwheat, the possibilities, shapes and sizes are endless and noodles are sure to satisfy any taste or preference. One of the best things about noodles is that they're super easy to cook – just soak them in water or boil them according to the instructions, add them in a wok or soup with your favorite veggies and sauces and that's it! Your flavorful lunch or dinner is ready to be served and enjoyed surrounded by family and friends.
Because I want to show you just how amazing noodles are, I put together this list with 10 of my favorite vegan noodle recipes. All of them are delicious, packed with incredible flavors and colors and, of course, very easy to make! Even though these recipes are vegan, they can be enjoyed by anyone, regardless of their diet – I'm sure everyone will appreciate just how healthy and filling noodles can be. There's a noodle recipe for anyone out there in this list!
Click the linked titles in order to access these vegan noodle recipes. A big shout-out to all the awesome food bloggers who made these incredibly yummy recipes (you will also find 6 of my own favorite vegan noodle recipes here). Let me know which one is your favorite recipe. Enjoy!
Vegan Noodle Recipes
If you're a fan of the Asian cuisine, then I'm sure you'll love these Thai noodles with peanut sauce. Super flavorful and ready in less than 20 minutes! Peanut sauce is a staple in Thai cuisine, and this recipe will show you how to prepare it at home!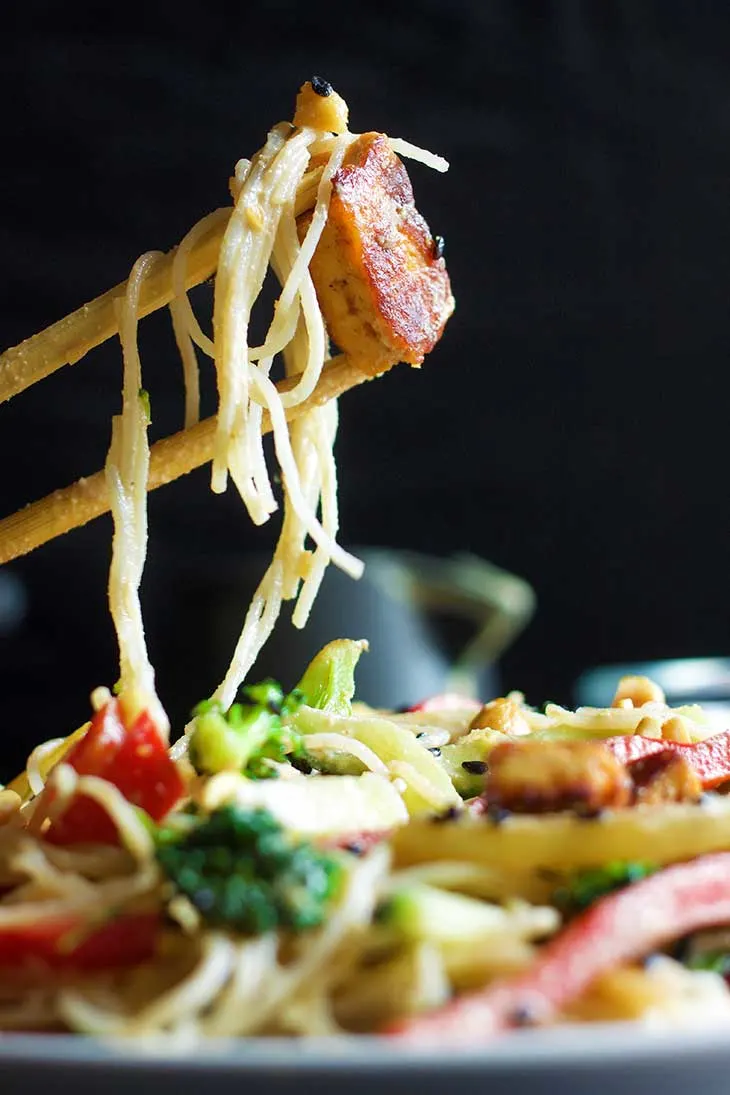 If you're craving a delicious protein-packed stir-fry, this is the recipe for you. Use TSP (textured soy protein – GMO!) chunks to replace the chicken for a healthy dose of protein. Toss everything in a wok, add the spices and you're good to go!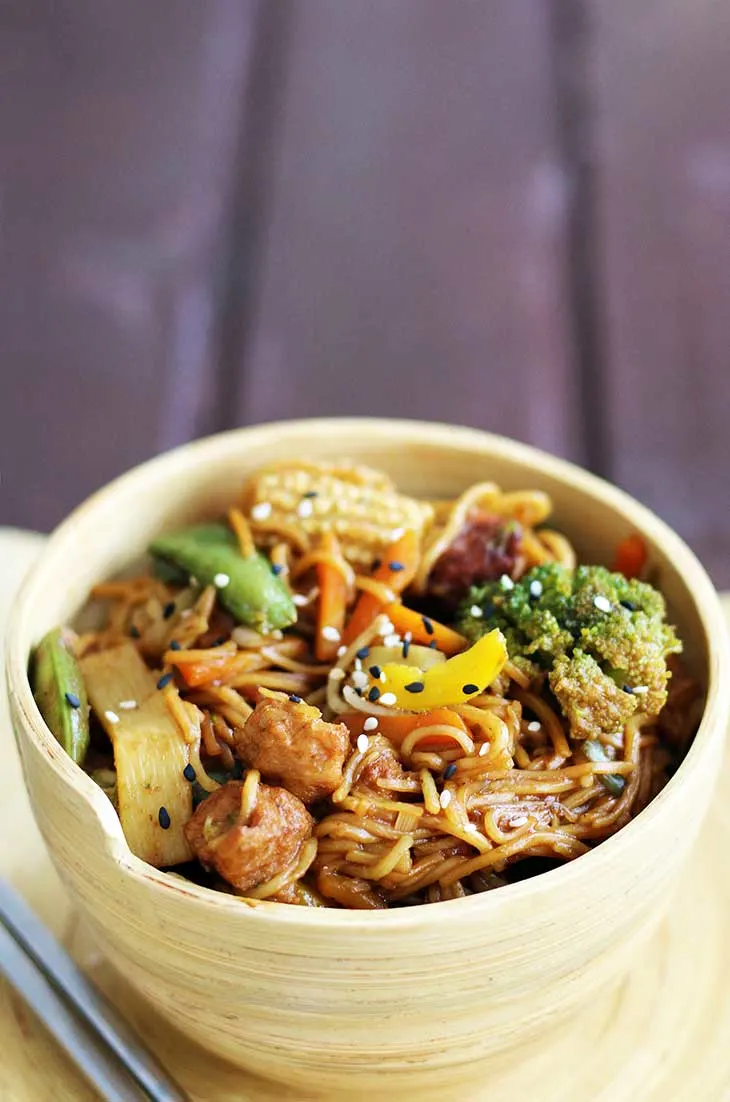 Noodles are delicious in soup and this vegan pho soup is the perfect example! It's super simple and filling – the ideal lunch or dinner if you like foods with a subtle spicy taste. You can use any type of noodles, but I prefer the extra-large rice noodles for this soup recipe!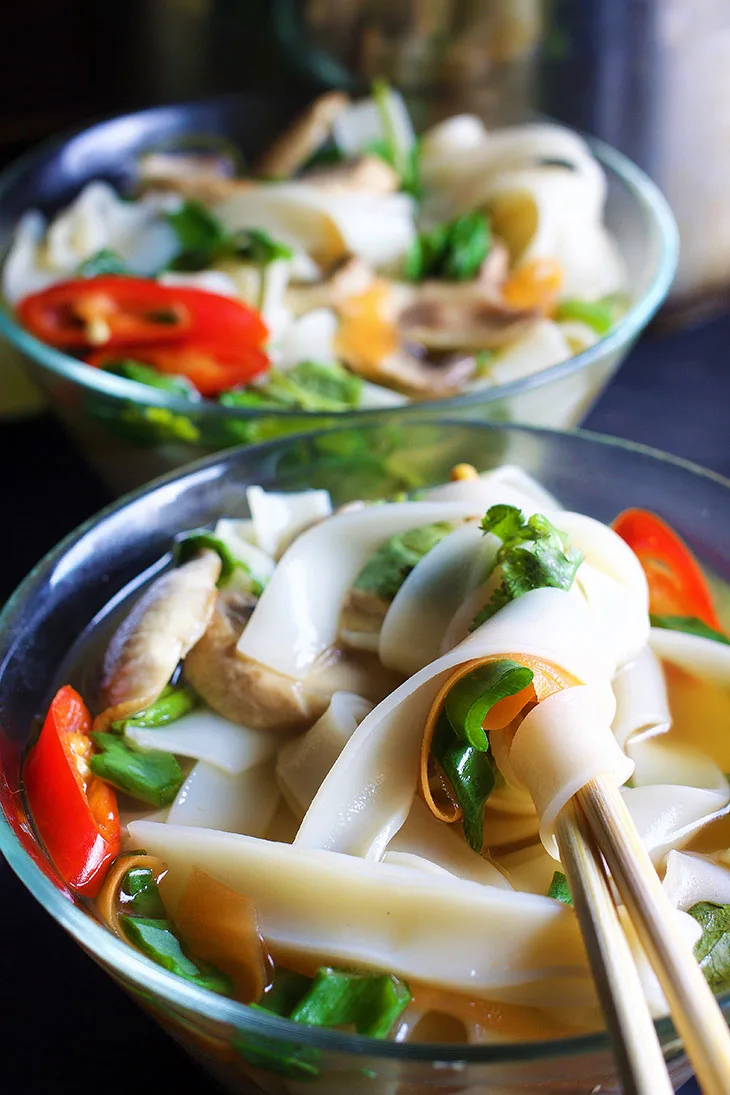 This hearty, comforting noodle soup is perfect for those cold winter days or for when you have a cold. Full of healthy veggies and filling noodles, this clear veggie noodle soup is the go-to comfort recipe that reminds me of my childhood. Don't forget about parsley!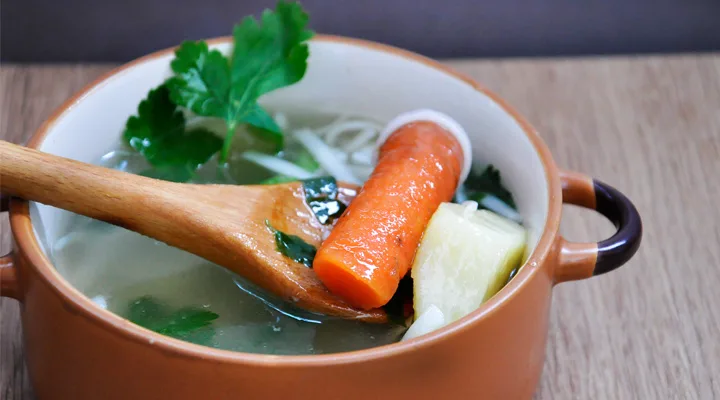 This vegan Lo Mein / vegan Chow Mein is a classic Chinese recipe turned vegan and it's ready in 15 minutes! I used coconut oil for frying and vegan fish sauce instead of soy sauce for this lo mein recipe and I'm sure you'll fall in love with its unique taste!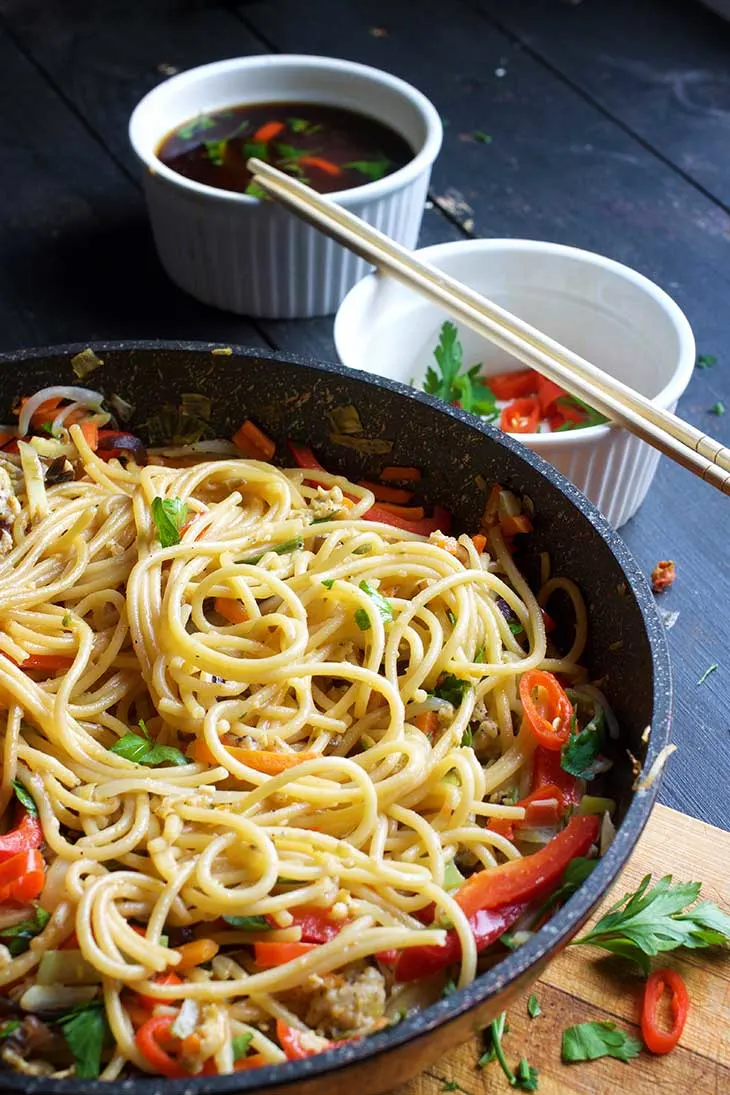 This vegan Pad Thai recipe is extra flavorful, colorful and filling! One of the best things about it is that it's ready in less than 30 minutes, so you can make even on those busy weeknights. Check out this yummy stir-fry packed with healthy veggies and incredible flavors and let me know what you think!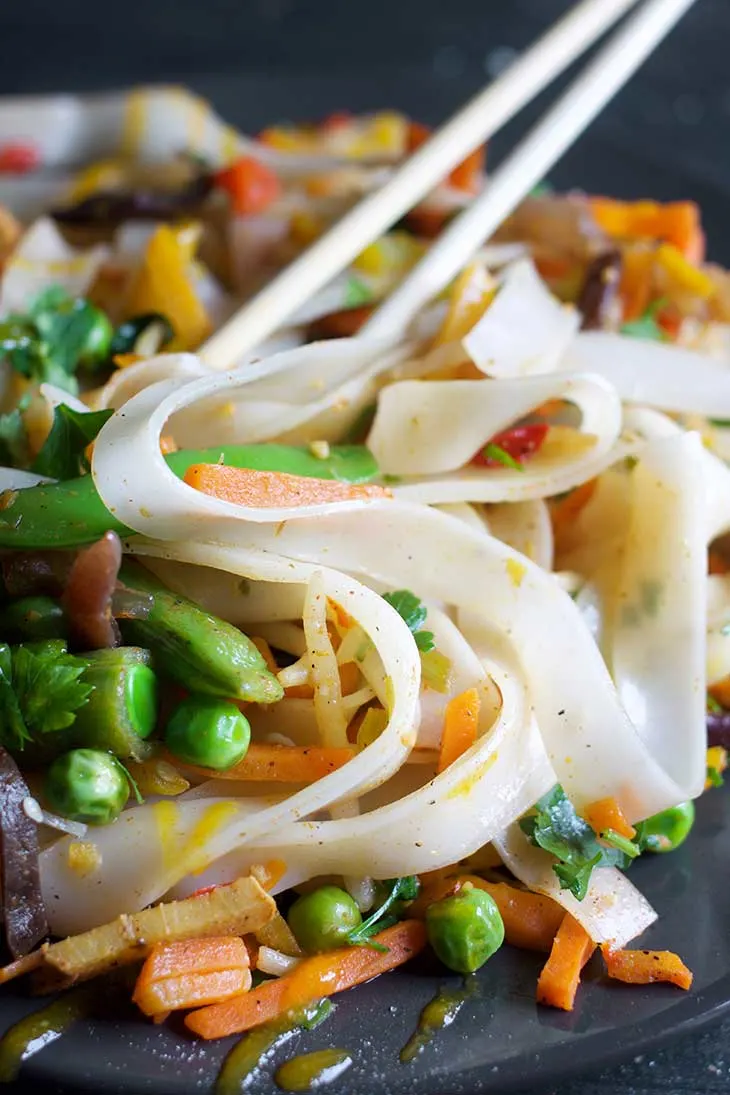 This vegan stir-fried udon noodles recipe is ready in less than 15 minutes, so it's perfect for a quick lunch or dinner if you don't feel like spending a lot of time in the kitchen! Just add your favorite veggies, ground ginger, udon noodles and that's it!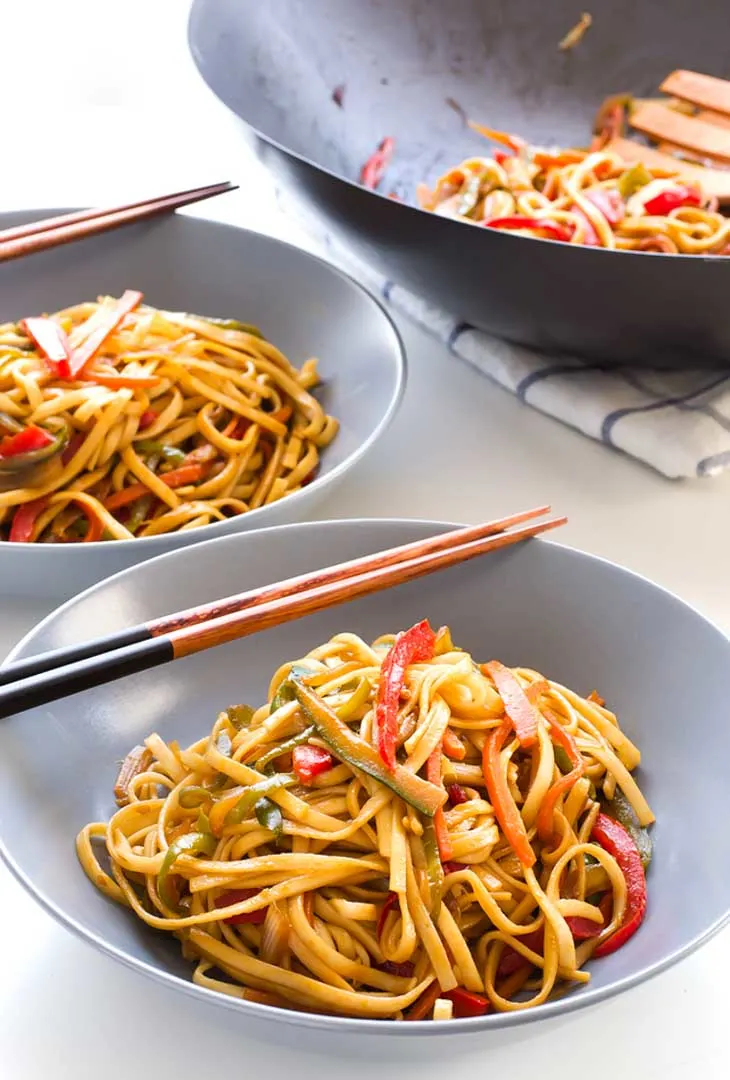 This delicious ginger and garlic noodle bowl is the perfect recipe if you want a taste of the authentic Thai cuisine! Use snow peas, carrots, cabbage and mushrooms and enjoy this flavored dish for lunch or dinner!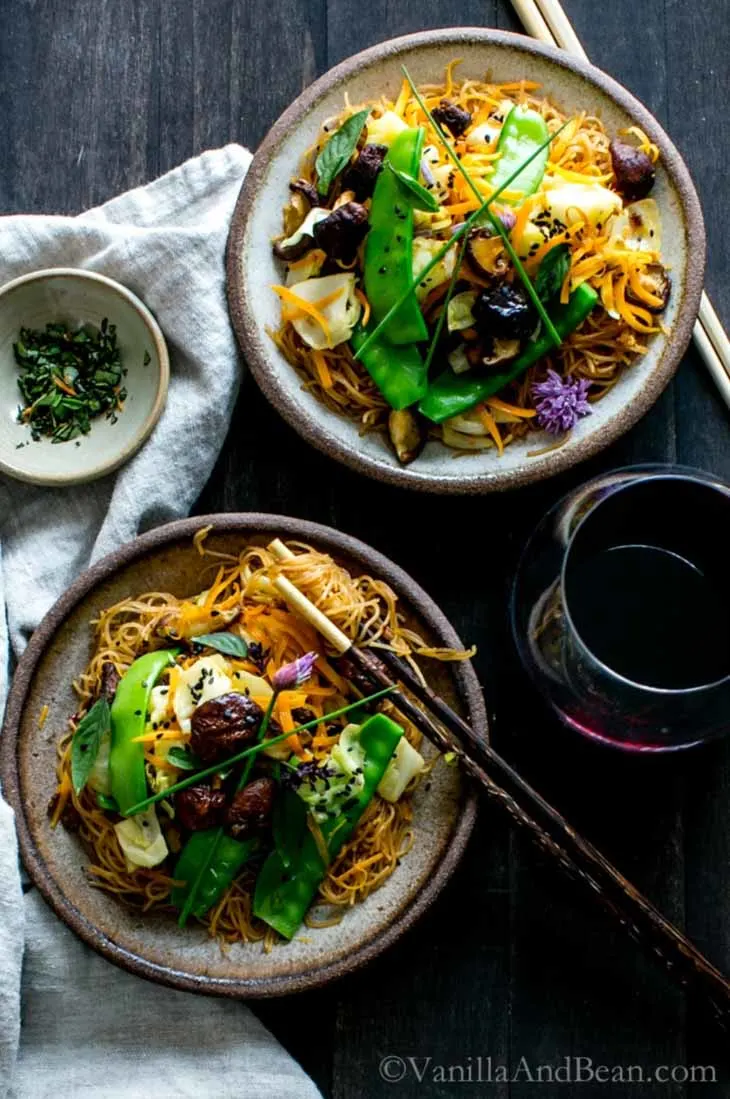 This cold soba noodle salad with delicious peanut sauce is perfect for those hot summer days when the last thing you want is to spend hours in the kitchen! Soba noodles are made from buckwheat and they make this recipe even more filling and delicious.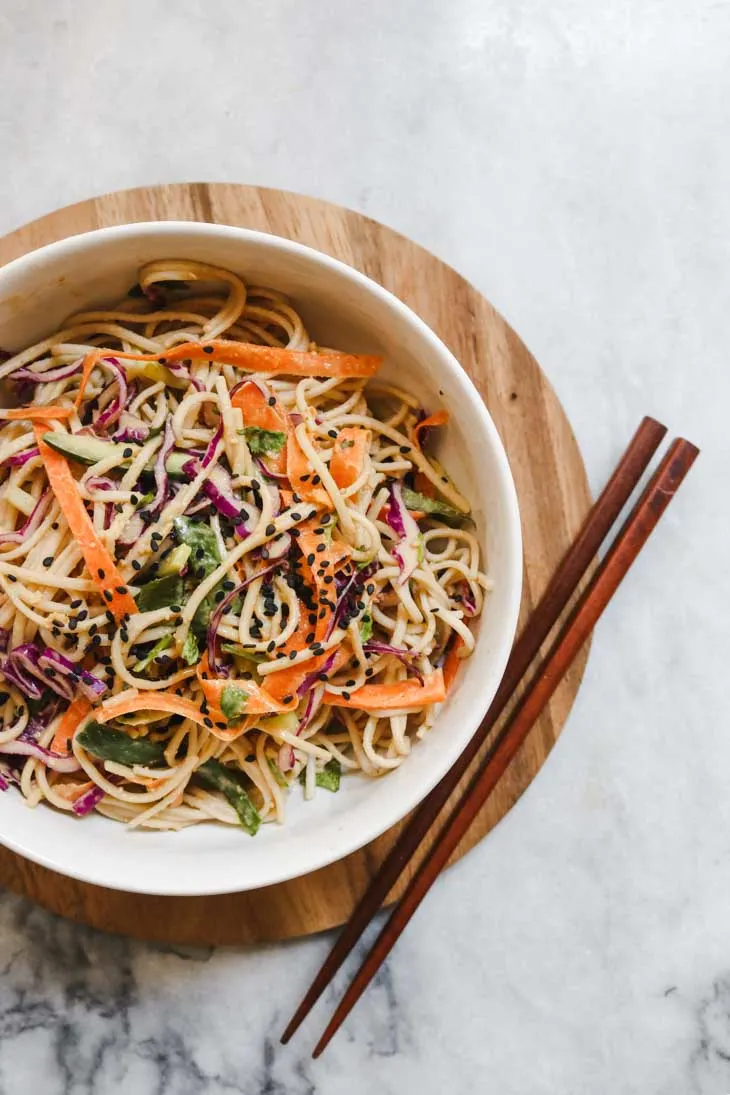 This rice noodle bowl recipe with broccoli and bell peppers is quick, filling and full of incredible colors! This recipe is perfect for one serving and it's ready in no time. Add some chopped roasted peanuts for extra crunch and deliciousness and enjoy!