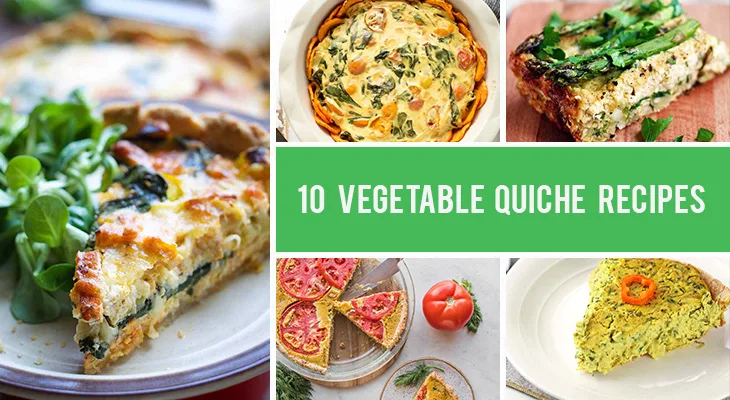 Here are 10 vegetable quiche recipes you can make even if your baking skills are not that good. These easy and secretly healthy quiche recipes will surely become your favorite!
"Quiche" may sound like a fancy, complicated dish, but trust me, this is not the case! Quiche is one of the best things you can make on weekends for meal prep, as you will have many delicious lunches or dinners to eat in the following week.
Quiche is a delicious combination between a pastry crust and a savory filling – which means it's super easy to veganize! Once you get used to cooking the base recipe, you can make vegan quiches with any fillings you like, including peppers, asparagus, tomatoes, broccoli, sweet potato, spinach and even leeks! You can even make little quiche cups that can be served as an appetizer for a party. The sky is the limit when making this simple but delicious dish.
You can serve these vegetable quiche recipes at any time of the day, be it breakfast, lunch, dinner or even for a fancy brunch together with your friends and family. Everyone will be impressed! Forget about the classic scrambled eggs and make these vegetable quiche recipes instead – they're filling, fast and easy to make and the results are literally finger-licking good!
In case you want to make some new recipes today, feel free to check out this list of 10 vegetable quiche recipes that everyone will love! I'm sure everyone will be impressed by these vegan quiche recipes, regardless if they're following a vegan diet or not because the results are super delicious!
You will also find here 3 of my own vegetable quiche recipes that I make on a regular basis, but the rest of them were made by some amazing food bloggers that I recommend checking out. Happy cooking!
Vegetable Quiche Recipes
If you're a fan of the French cuisine, then I'm sure you heard about the world-famous quiche Lorraine! This recipe will teach you how to make it vegan with some delicious results. Is has the perfect cheesy and buttery texture, so you won't even believe it's completely vegan!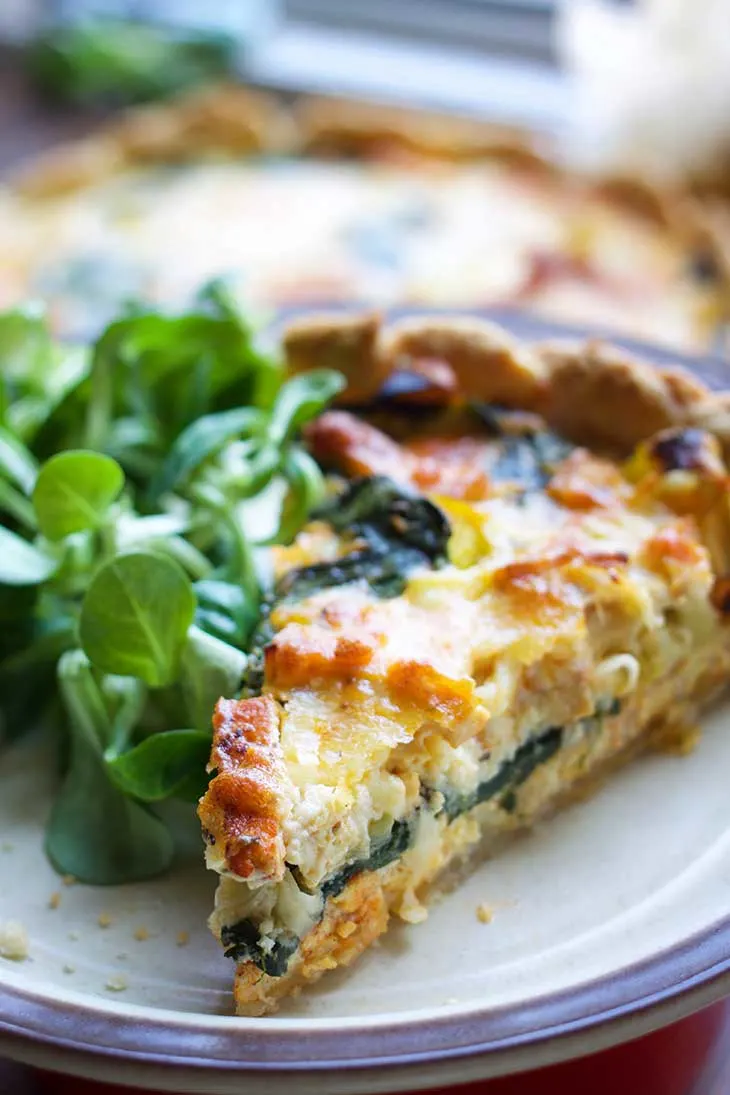 Trust me when I say that this vegan crustless quiche with peppers can be made by absolutely anyone, regardless if they're an experienced cook or not. This is the perfect weekend recipe and you can even make it ahead for the following week! Check it out!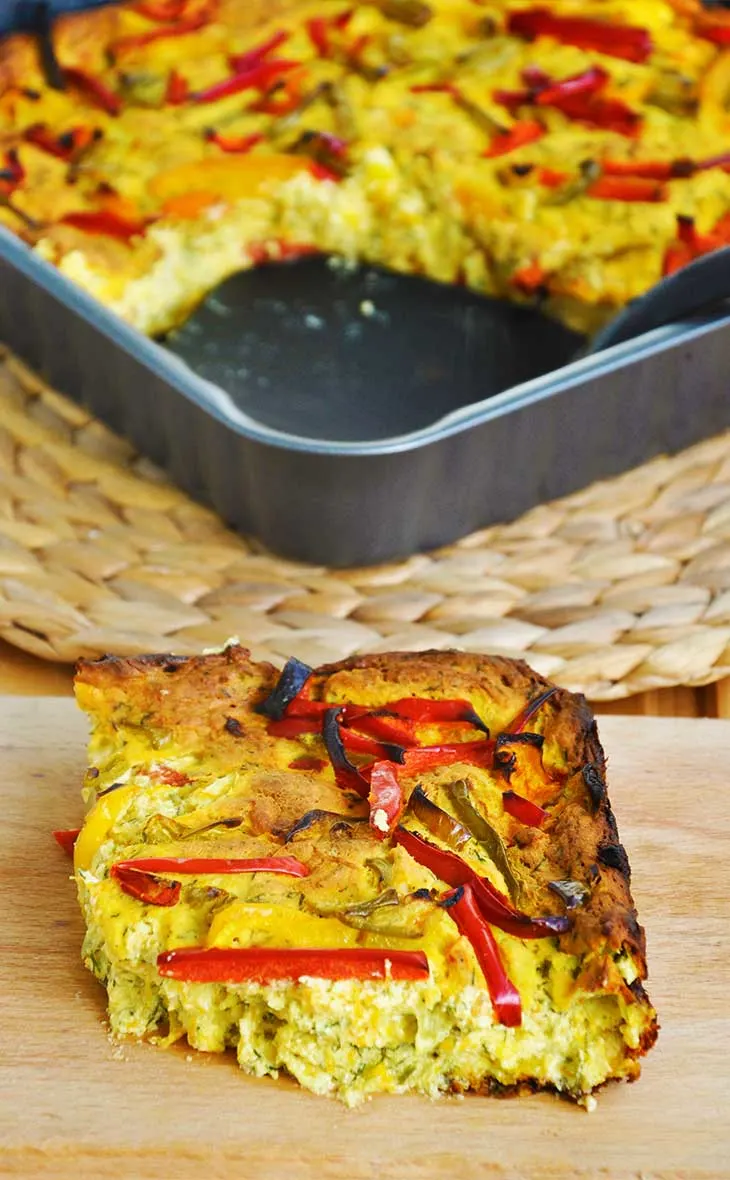 If you're an asparagus fan, then you'll love this easy-peasy vegan crustless quiche! You just need to mix all the ingredients, put everything in the oven and that's it – you'll end up with the perfect quiche! You can even replace the asparagus with any other veggie you have on hand (maybe mushrooms) and the results will be just as delicious.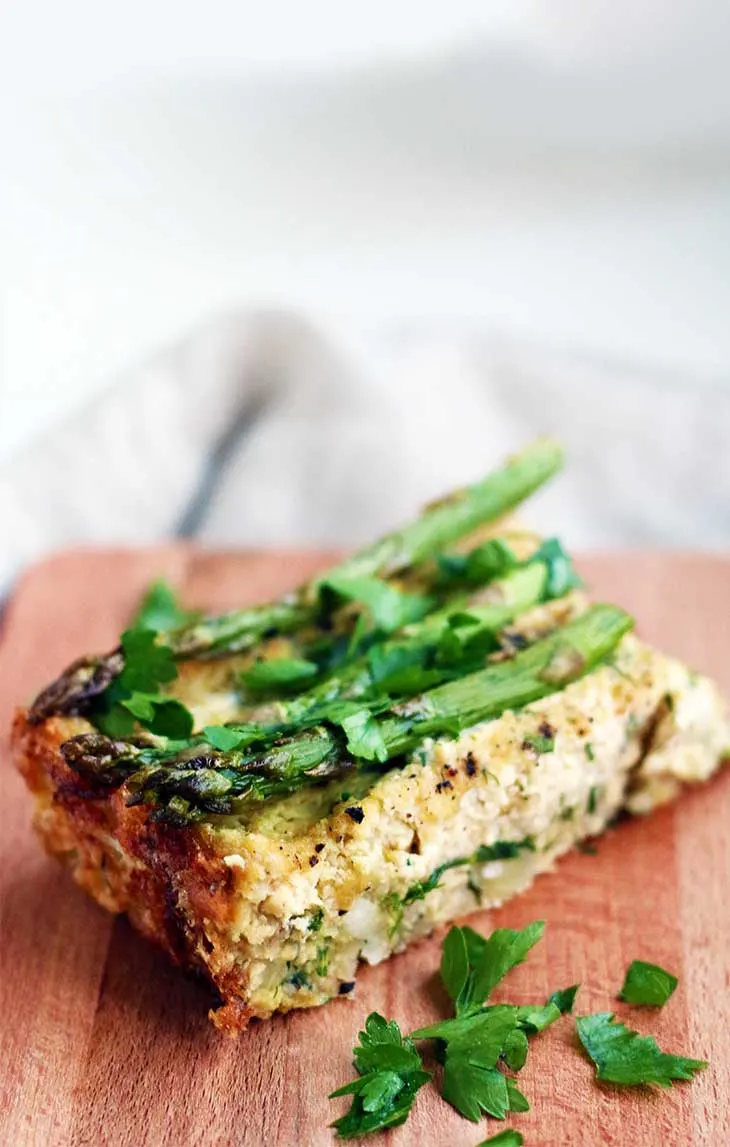 Besides being vegan, this awesome quiche is also soy-free, gluten-free and grain-free. What more can you ask for? The tomatoes, caramelized onions and fresh dill will end up in the perfect result that you'll want to make again and again. Give it a try!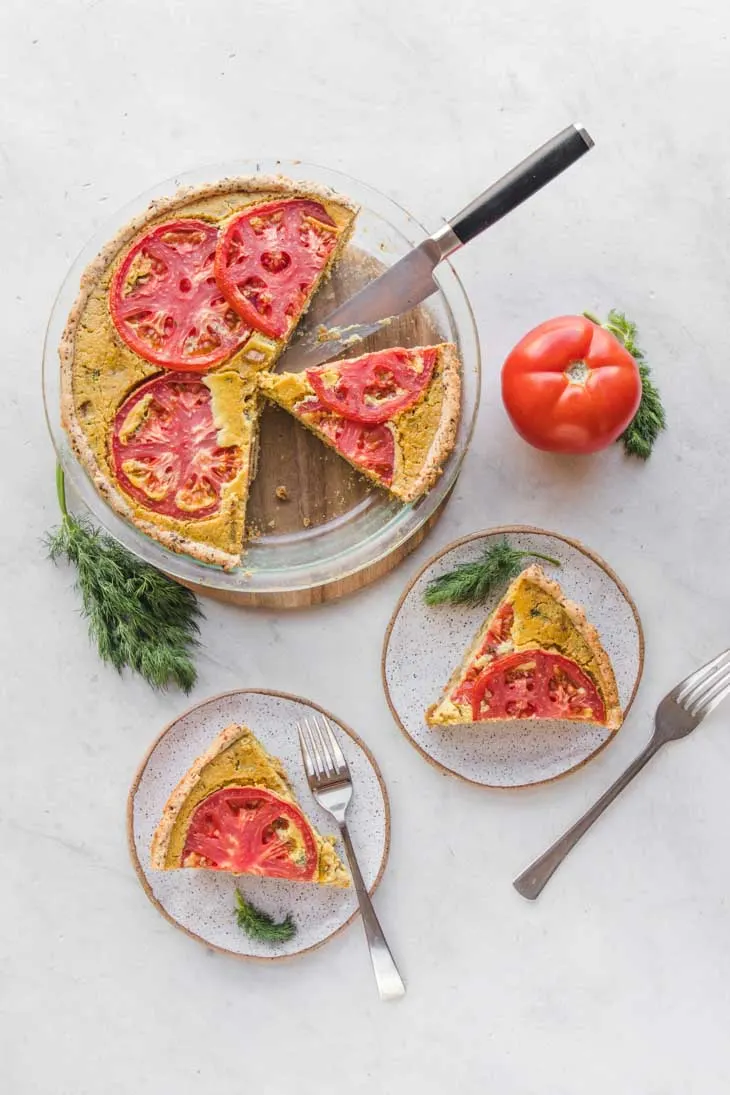 If you love mushrooms (who doesn't?!) then you'll love this spinach and mushroom quiche too! I recommend making it for your next lunch or even brunch – this way you will impress your friends with an incredibly delicious quiche! Easy and tasty!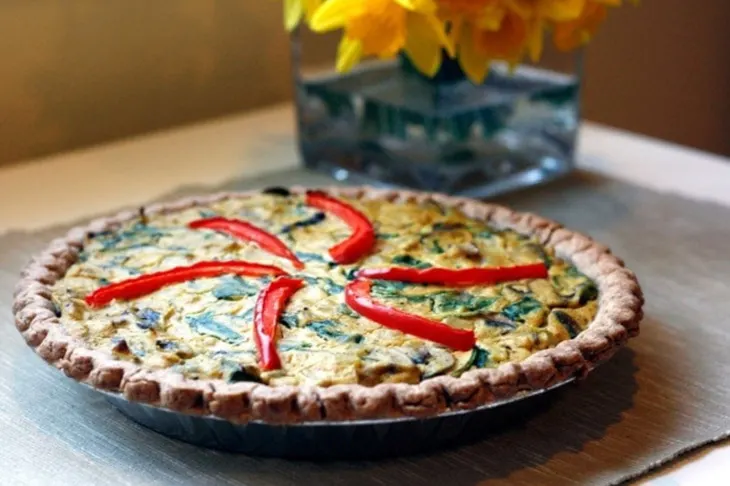 Quiche can be made in different pans and forms, but what can be cuter than these vegan broccoli quiche cups? Add tofu for some protein intake and some puff pastry and you're good to go! These tasty little cups make for the perfect appetizer and will be ideal for your next party!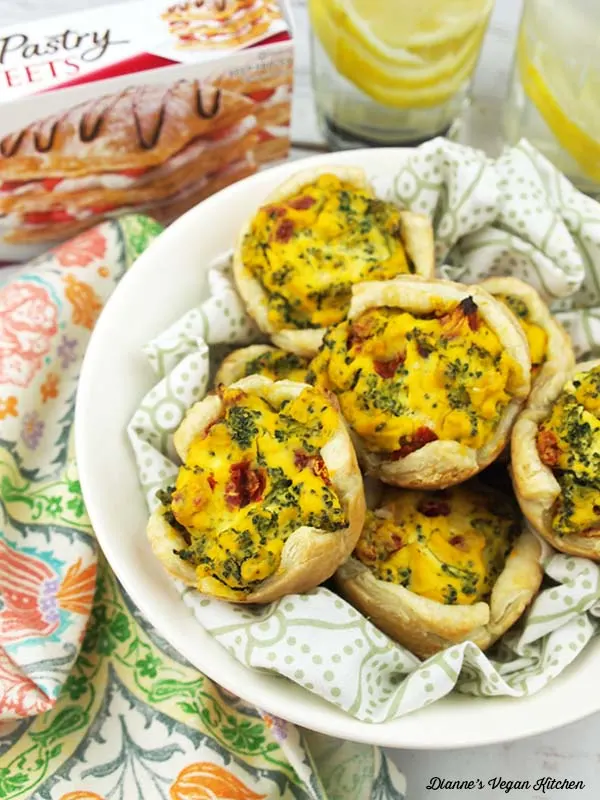 If you want to try making quiche in a skillet, this is the recipe for you! By combining silken tofu with chickpea flour you will get the perfect batter. Add the veggies, throw everything in a skillet and in half an hour you'll have the most delicious quiche. There's nothing easier!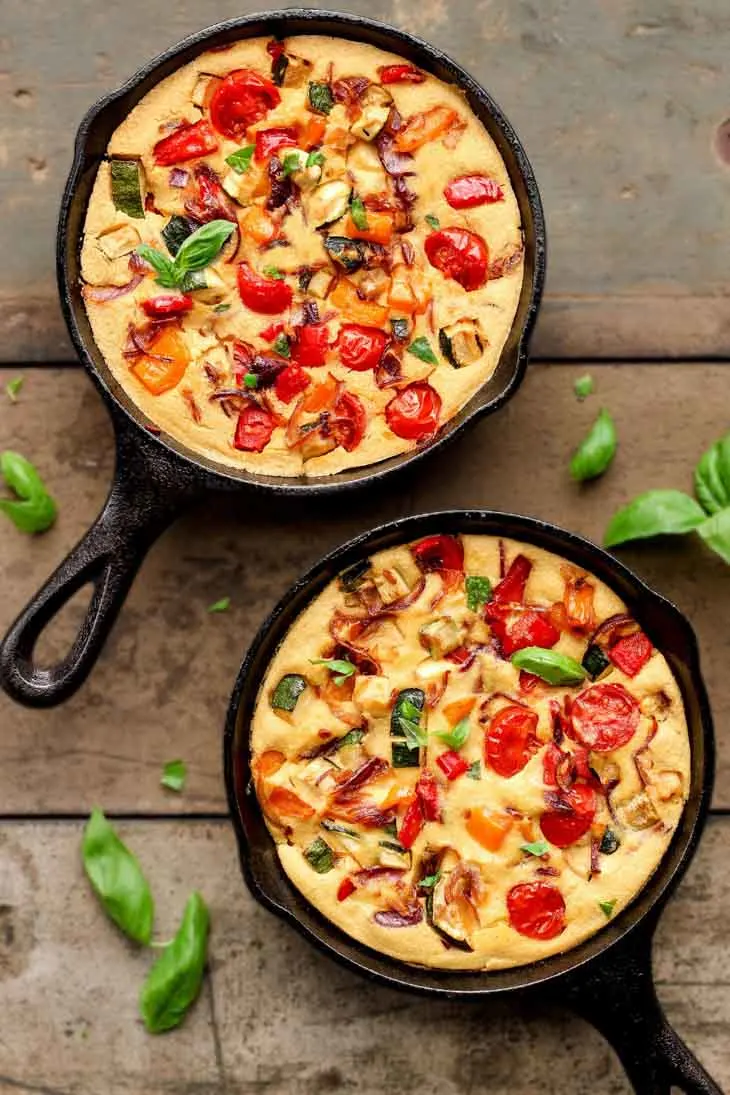 This recipe is for all the leek fans out there, including myself! Make it for Thanksgiving or any other occasion and enjoy this yummy vegan leek quiche together with your friends and family! Trust me – the whole wheat and olive oil crust will melt in your mouth!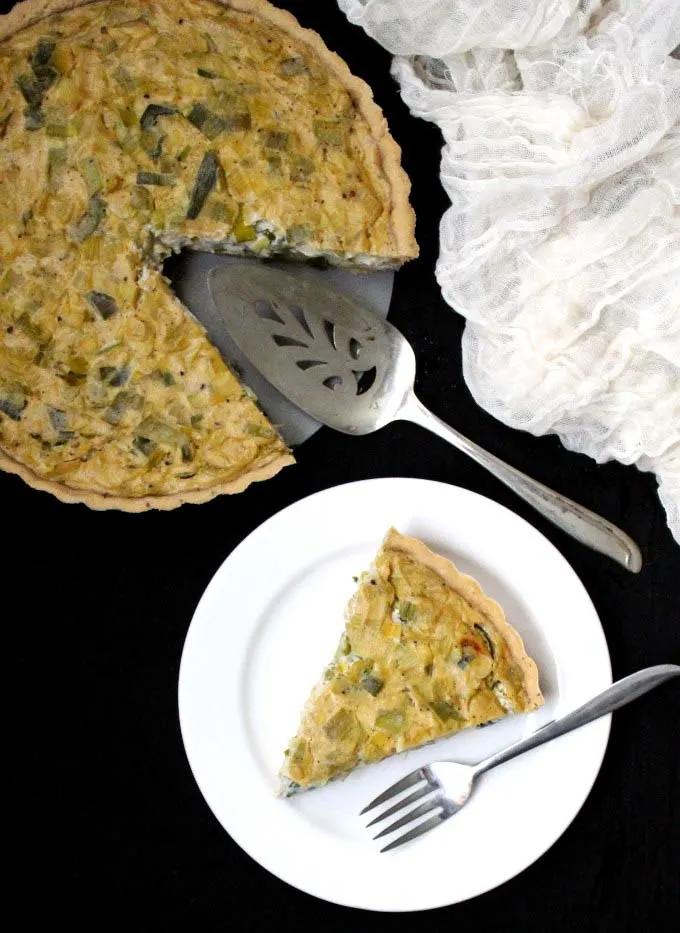 One of the best things about this awesome vegan spinach artichoke quiche is that it uses a tortilla for the crust, which means it's ready in less time than you'd expect! Make this vegan quiche for your next brunch and you'll impress everyone!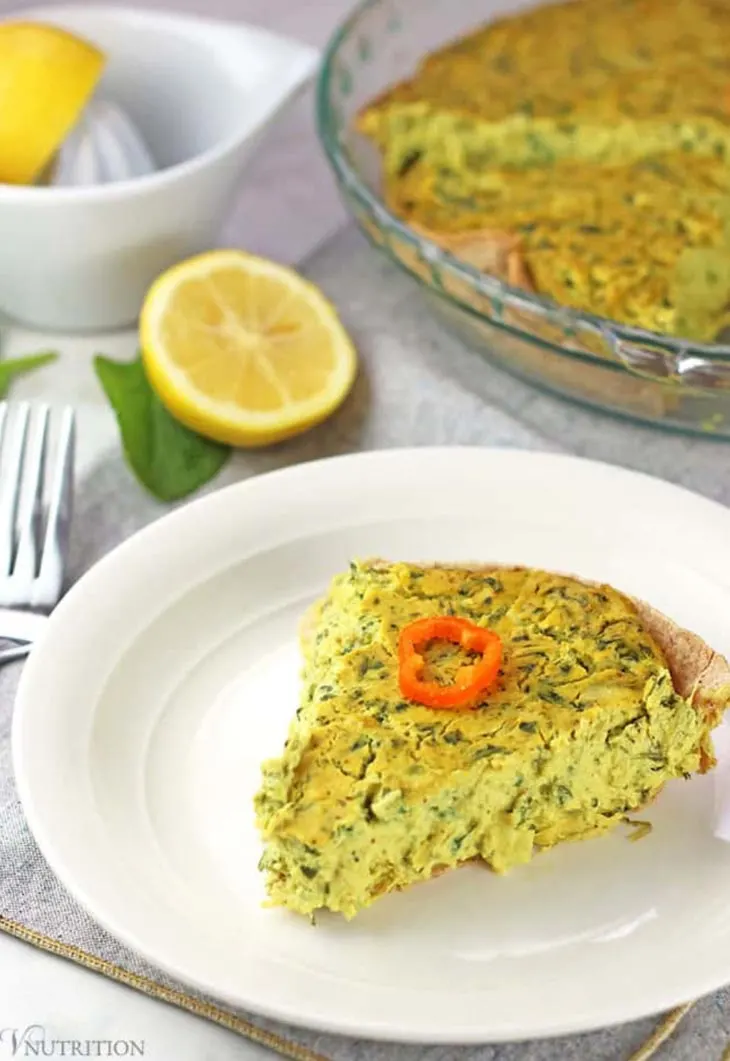 What ingredient can make quiche even better? Sweet potato, of course! Use it for the crust and you'll achieve the most delicious vegan quiche that will melt in your mouth. Add tofu for protein and your favorite veggies and that's it. Check it out!