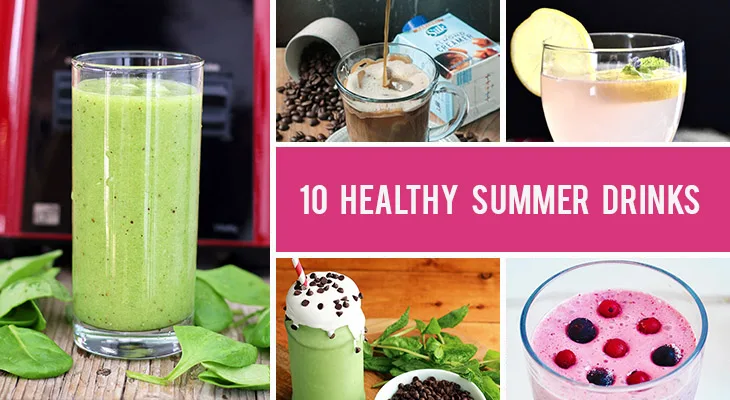 Here are 10 healthy Summer drinks for when it's incredibly hot outside! These delicious and refreshing drink recipes will keep you cool and hydrated.
The temperatures keep rising as August is already here and all I can think about are ways to stay hydrated, healthy and happy during the summer days. As you already know, water is essential to the human body and among many other benefits, this magic liquid helps you by regulating your body's temperature, especially during the hot season.
Your body won't be able to be at its peak level if you aren't hydrated, so a couple of glasses of water or any other drink could go a long way.
Another way of staying hydrated is to consume water-rich foods, that's why smoothies and milkshakes can be a great solution for a summer drink. Plus, making your own juice or beverages at home is so much more healthy than buying them from the store!
And because hydration is such an important element of our overall well-being, I wish you would not forget to drink a lot of liquids during summer.
In case you are bored with your usual iced coffee or filtered water, here are my 10 favorite healthy summer drinks that I always run to when it's just too hot outside.
These recipes are super easy and you will find something for you here regardless if you're searching for a coffee, juice, milkshake or an alcoholic drink. All these recipes are ready in no time and each of them is healthy and super refreshing.
Click the linked titles in order to access these healthy summer drink recipes. A big round of applause for all the talented food bloggers who created these recipes that I love so much. You will find here 3 of my own summer drinks that I really hope you will try. Give them a go and let me know which one is your favorite!
Healthy Summer Drinks
I'm not a big fan of green smoothies, but this one is absolutely incredible! It has a super refreshing taste and it's full of vitamins, minerals and antioxidants – what more could you wish for?! Plus, it's ready in less than 5 minutes, which makes it the perfect juice for breakfast.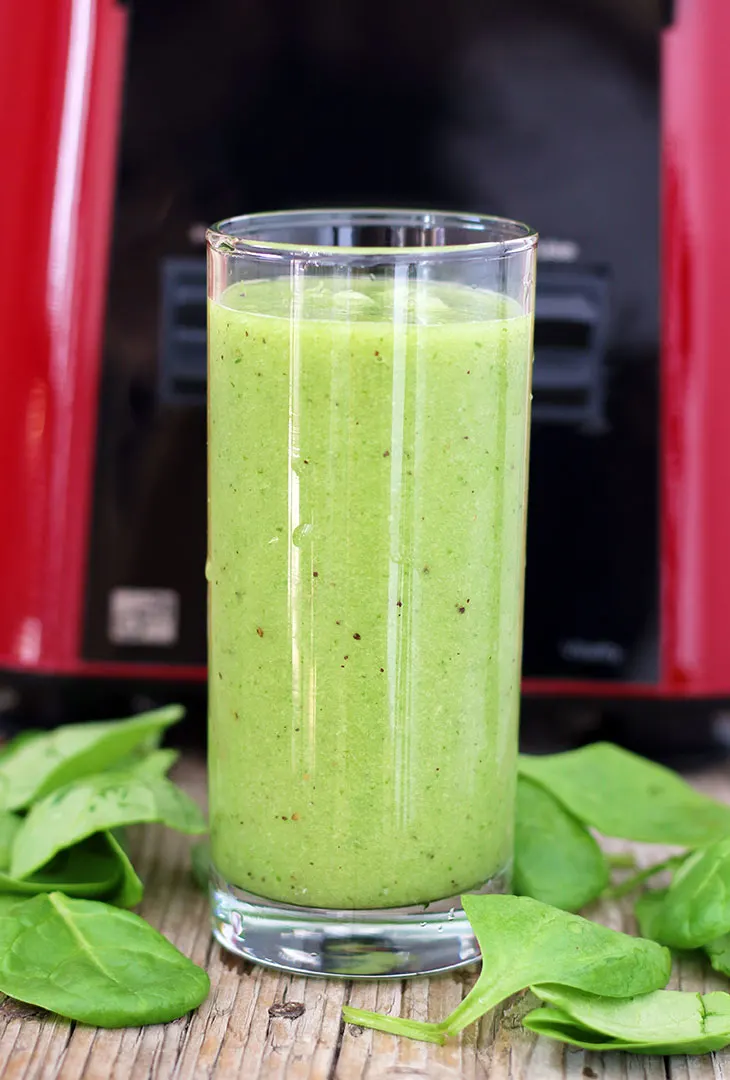 I made this amazing strawberry milkshake with soy milk, but you can replace it with your choice of vegan milk, all of them are super delicious in this combination! The frozen fruits will give this milkshake just the perfect consistency. Perfect for hot summer days!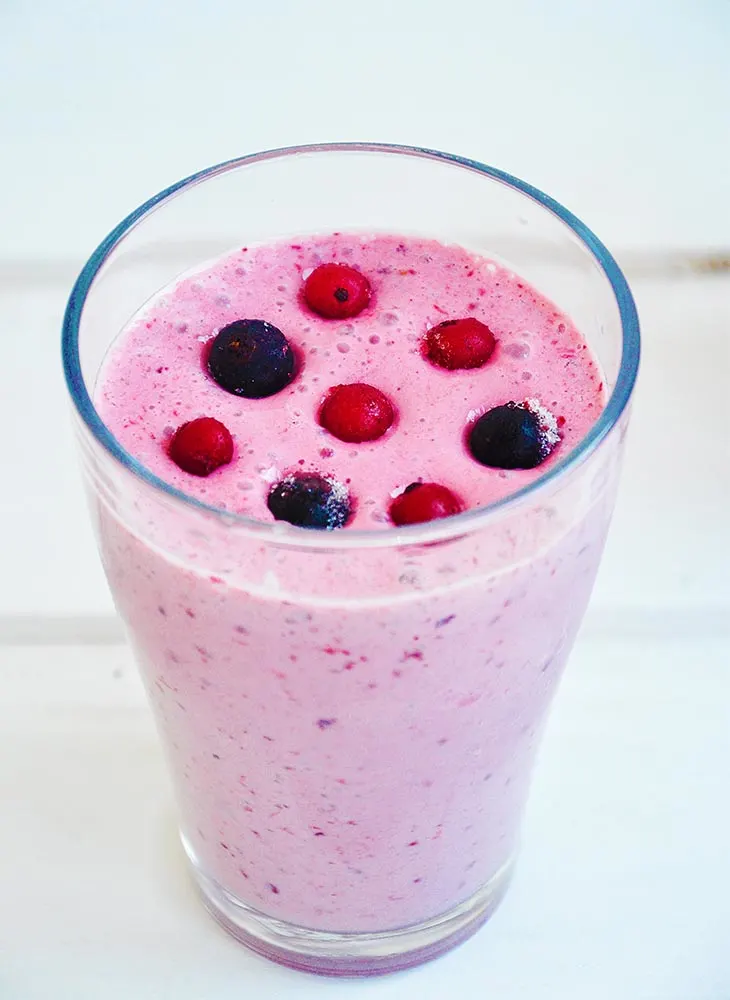 Chia fresca is super easy to make – you just need some filtered water and chia seeds and your super healthy and energizing is ready in no time! To make things even better, you can prepare this blueberry lime chia fresca. It's super refreshing and will give you a much-needed dose of energy.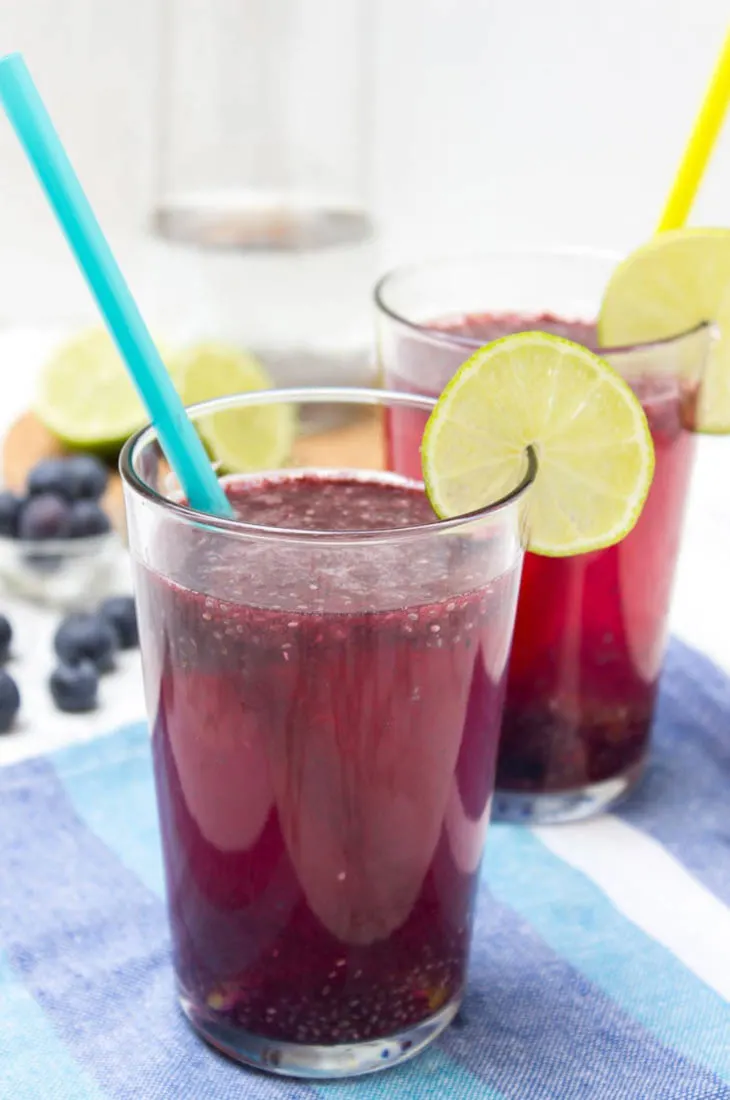 If you're a fan of coffee, then you'll definitely love this recipe for homemade iced caramel macchiato. The almond creamer is simply perfect in this combination and the homemade date syrup adds even more flavor. Serve it cold for the best summer coffee!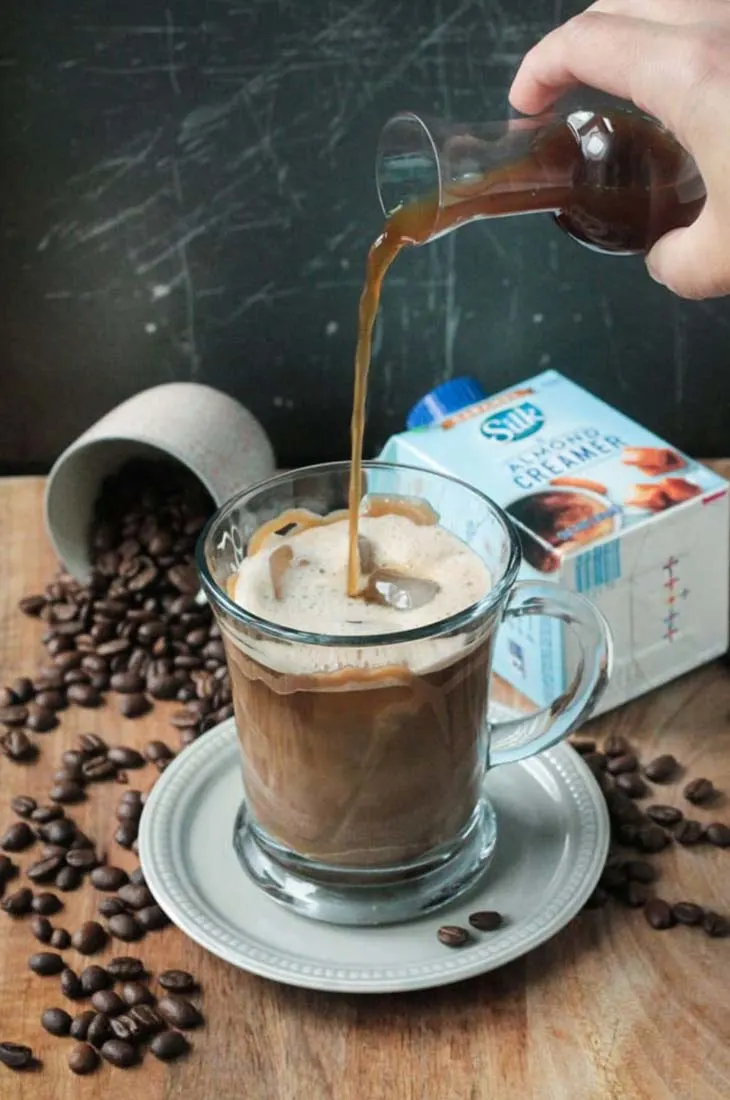 If you are tired or bored of the plain, original recipe for lemonade, then you might want to upgrade your game by trying this amazing lavender mint lemonade. I don't know anything more refreshing than this during the hot summer days. Give it a try!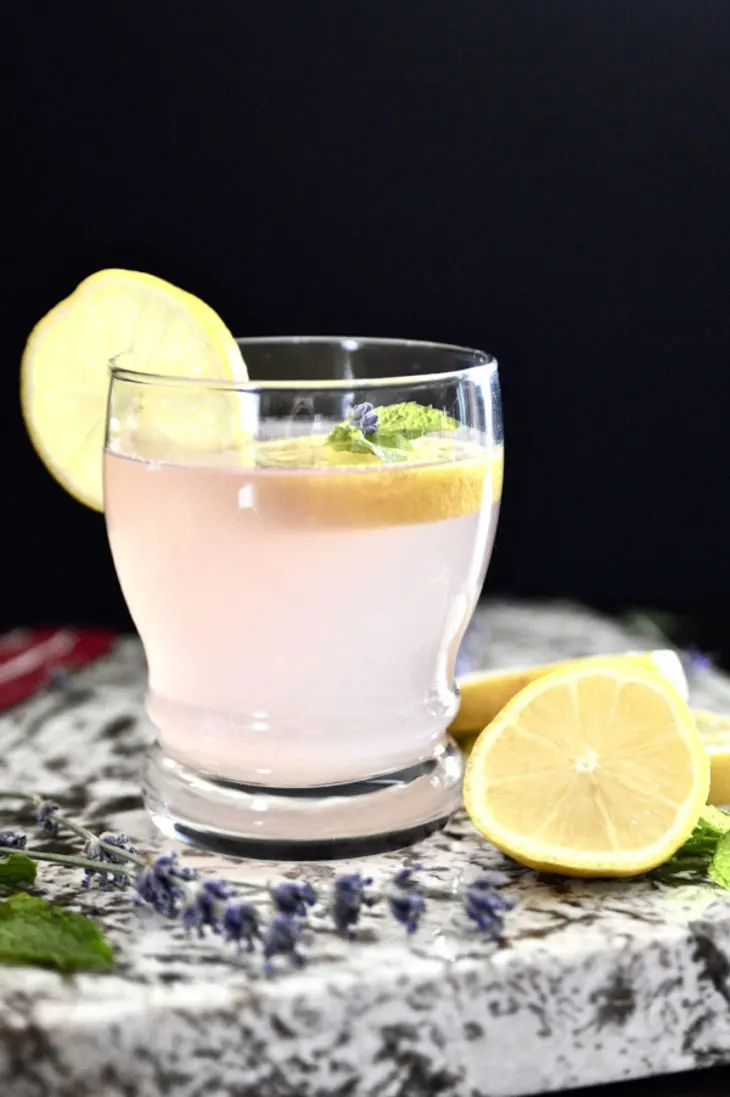 As for the alcoholic drinks, I recommend this pineapple and sage mojito wholeheartedly! It is very yummy and refreshing and it will be ready in no time. It's best if you have some fresh sage, as the flavor is more than perfect in this combination.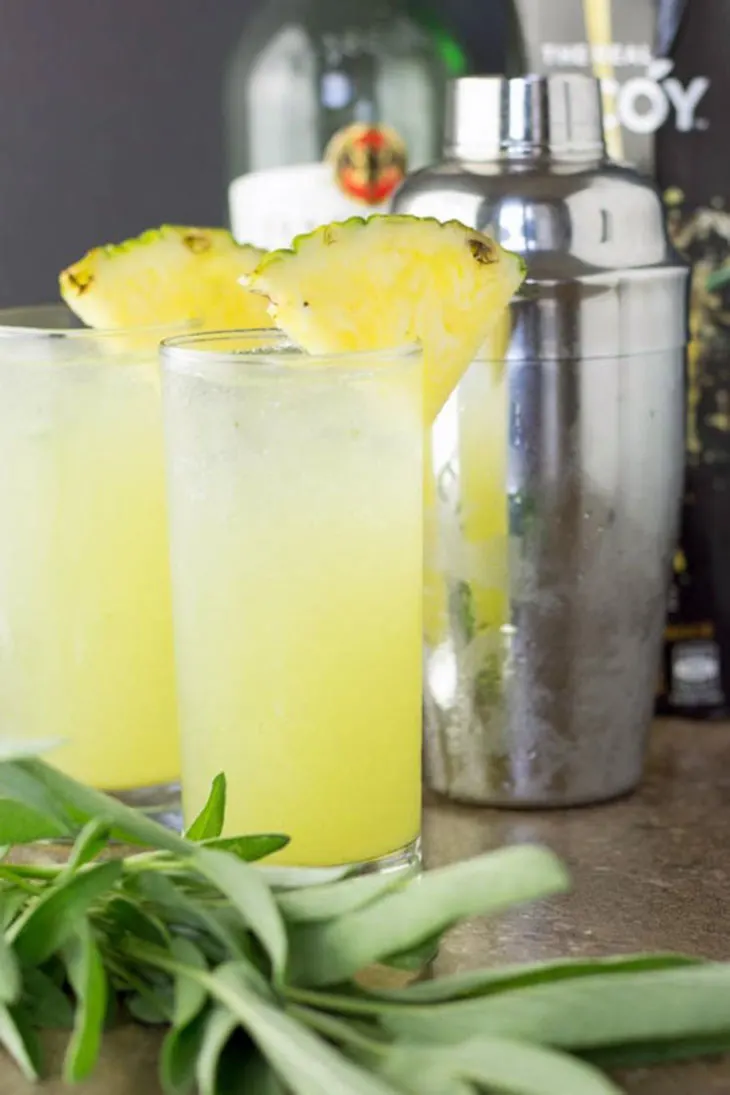 Have you heard of dirty chai before? It is basically a chai tea with a shot of espresso, so it doesn't get better than this. If you're craving a refreshing summer treat that will give you a healthy dose of energy, this is your answer!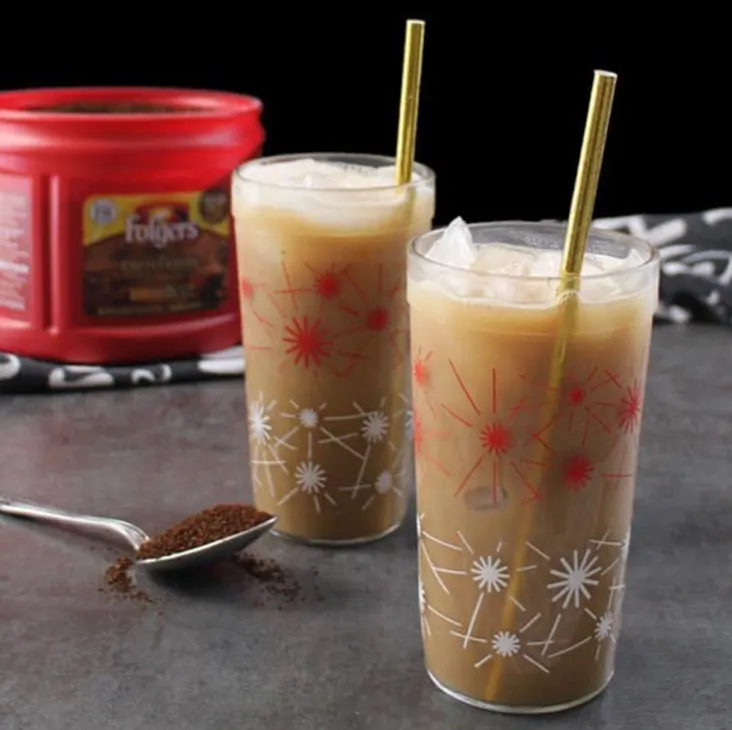 If you're planning on eliminating coffee from your diet, this iced golden milk latte might be a great solution. The recipe is basically turmeric, ginger and cinnamon, with some non-dairy milk poured over. This alternative is good for your digestion and overall health and it's even better than coffee!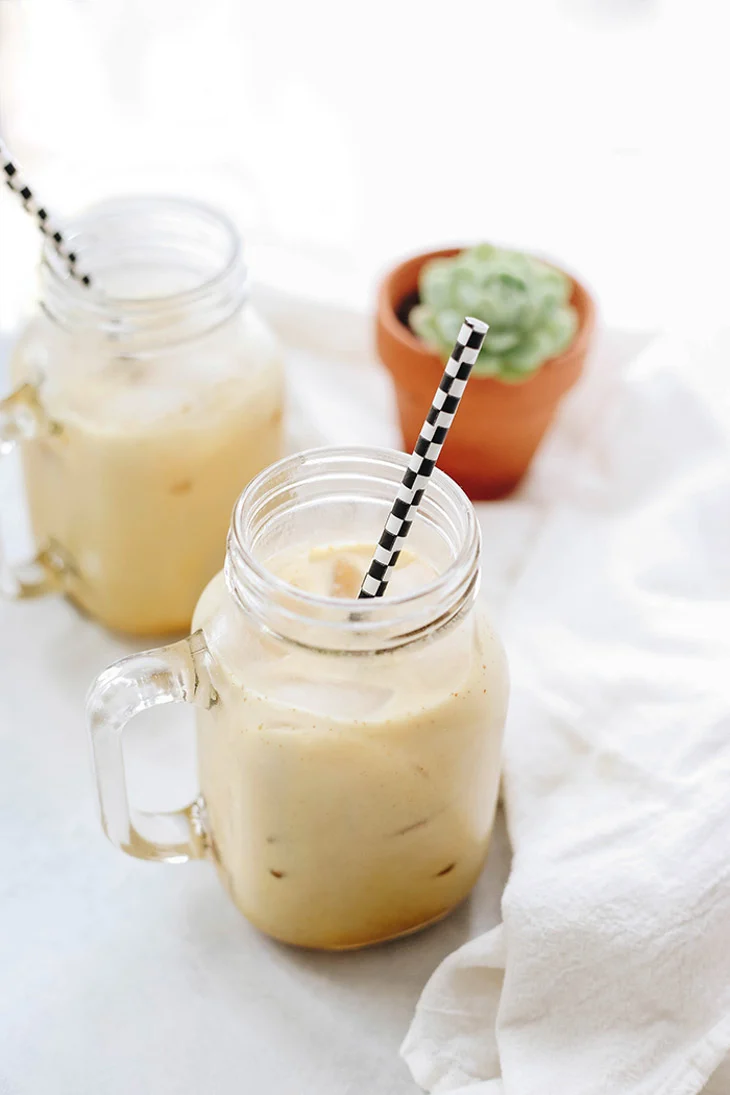 If you're on the search for a delicious, easy and healthy summer drink packed with vitamins, minerals and powerful antioxidants, this is the recipe for you. Perfect for detoxing, as it is full of apples, carrots, ginger, citrus and cucumber!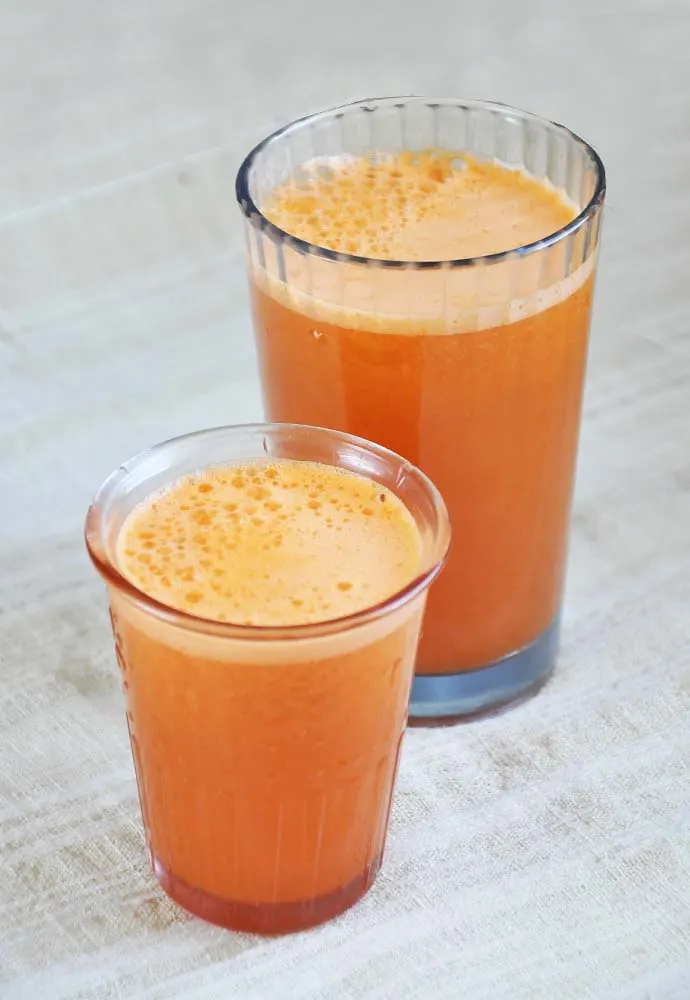 This cooling vegan shake only requires 6 ingredients and it's ready in no time. This peppermint milkshake is simply perfect and you can even have it instead of an unhealthy dessert, so it's absolutely perfect for summer or just any other day.