These are some amazing vegan pizza recipes that are so good they're addicting! No meat, no dairy, just healthy, delicious, ingredients!
Cultivating healthy habits is a must these days – too much junk food will eventually cause great harm, but that doesn't mean you give up on eating your favorite pizza for good! Just a few tweaks and changes and your pizza turns into a gourmet item packed with taste and nutrition, sans the ill effects.
When I think of pizza, the word 'perfect' pops into my mind. And how can you blame me? Pizza is so versatile, delicious and budget-friendly that all you can do is love it! No wonder why Italians transformed it into a renowned dish that can now be found everywhere in the world.
Ordering pizza in a good restaurant or delivery is great, but have you ever tried making your own homemade pizza? Moreover, have you ever tried any vegan pizza recipes? You'd be surprised to find out how many amazing combinations can be made in order to achieve tasty, colorful results! And if you love experimenting in the kitchen, then you can try making some vegan cheese too – just put it on top of your pizza and you won't even be able to tell that it's vegan! Plus, the texture and taste would impress anyone for sure.
---
It's time to stop worrying about what you're going to eat! I created the meal planner app to help you! Get your personalized meal plan with delicious, healthy, and budget-friendly recipes! GET YOUR MEAL PLAN!
---
Because I love pizza so much and I find it to be such a great dish, I want to give you a big dose of inspiration today. Hope this list with 10 cheesy vegan pizza recipes will inspire you to try some new, amazing recipes! All of them are super versatile and easy to make – which makes them perfect for weeknights, too! These vegan pizza recipes are so good they're addicting! And they don't have any meat or cheese at all! You will have loads of fun recreating these vegan pizza recipes in your kitchen – cook and enjoy with family and friends! What more can you wish for?
Click on the link titles to access these cheesy vegan pizza recipes. Many thanks to all the incredible food bloggers who created these (you'll also find three of my favorite vegan pizzas here)!
Vegan Pizza Recipes
It only seemed natural to start with the most simple and delicious pizza in the world, right? This Vegan Pizza Margherita with homemade tomato sauce and homemade vegan mozzarella is everything we can dream of and more!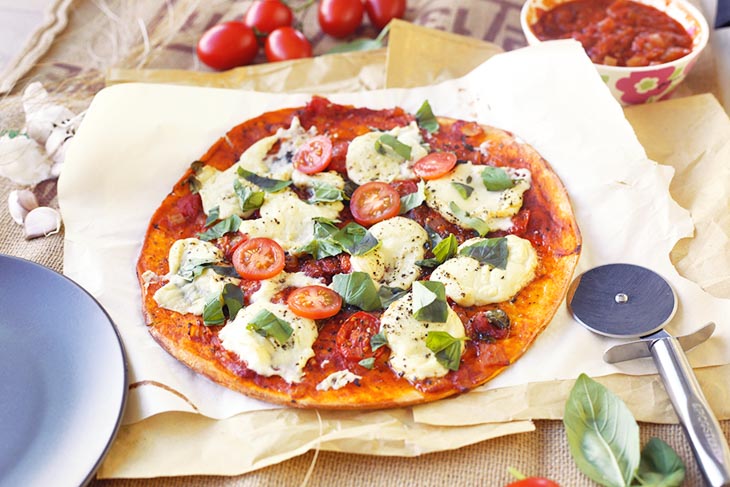 Let's mix things up with this awesome variation for the classic pizza – Turkish pide – which you'll surely enjoy. This was part of my Middle Eastern cooking challenge and I really enjoyed transforming this Turkish recipe into a vegan delicacy!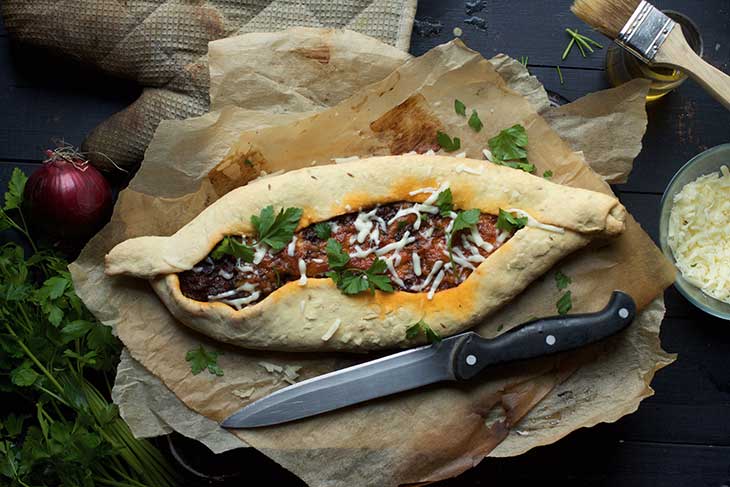 If you need a bit of color in your life, then this beetroot pizza with vegan almond feta is your answer!  The thin, crumbly pizza crust is made with beetroot powder for an amazing color – it even resembles a pie because of its texture and taste! Just add some tomato sauce, vegan almond feta and marinated beetroot on top and you're good to go!
Looking for some new flavors? This special pizza is made using a gluten-free pizza crust recipe that I love so much! If you're a tahini fan, I'm sure you'll love this Middle Eastern vegan pizza that's bursting with amazing flavors – and colors!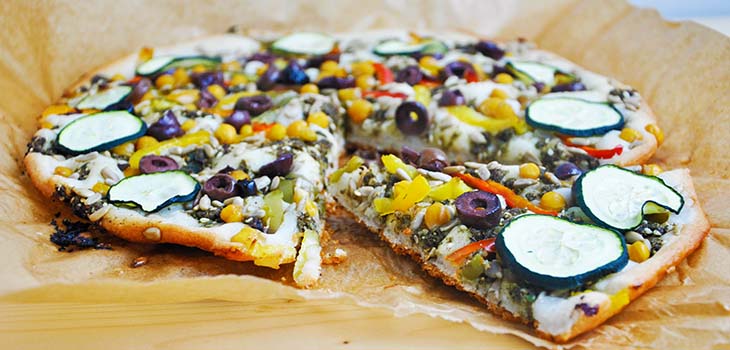 If you're in a hurry but still want to eat a filling and delicious meal, then you should consider making this amazing Buffalo chickpea pizza! You should also know that this recipe is totally soy-free and gluten-free. The spicy Buffalo sauce and creamy garlic sauce make the perfect combo along with the celery ranch sauce!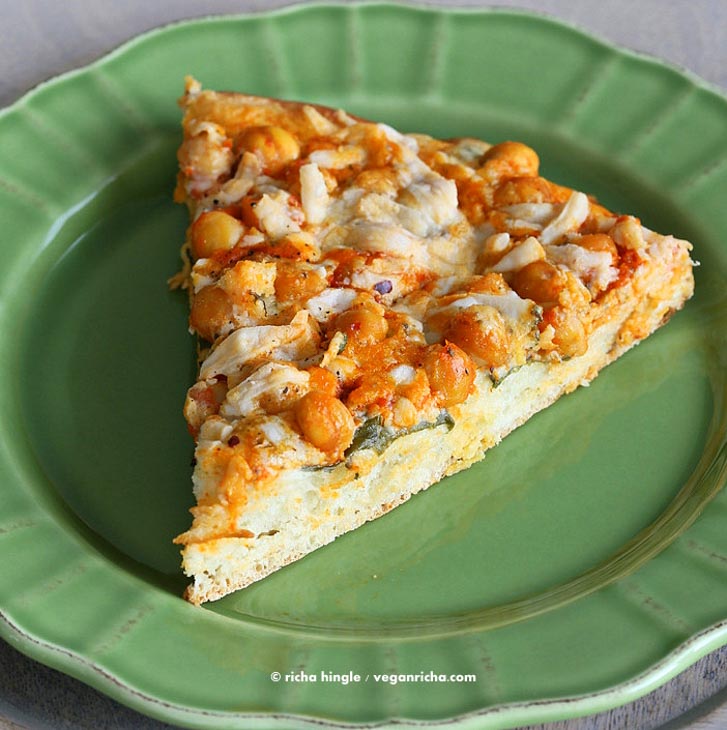 The yummy banh mi sauce prepared with agave nectar, veganaise, hoisin sauce, and soy sauce just melts in the mouth, while you enjoy carrots and cucumbers drizzled with vinegar.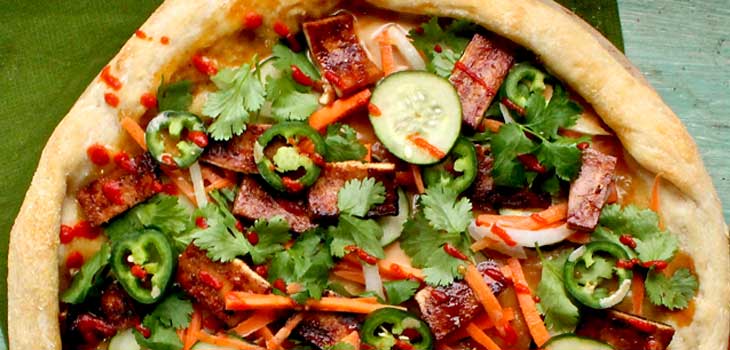 A simple fare with sautéed vegetables, tomato sauce and vegan parmesan cheese! Basil, oregano, and garlic powder is used for seasoning.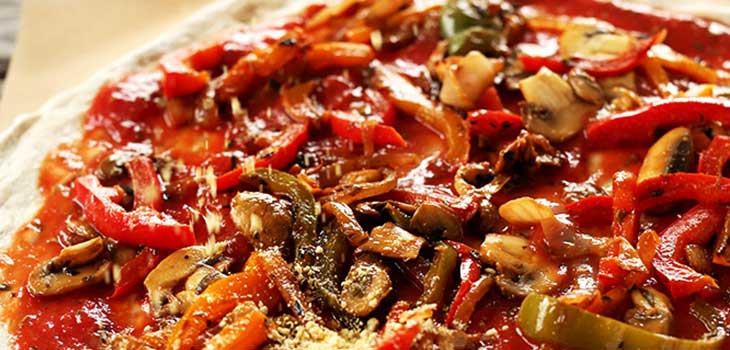 Go green with garlic stuffed green olives, spinach cubes, and broccoli florets! It certainly takes care of your nutrition and minimized effort as it is no-knead.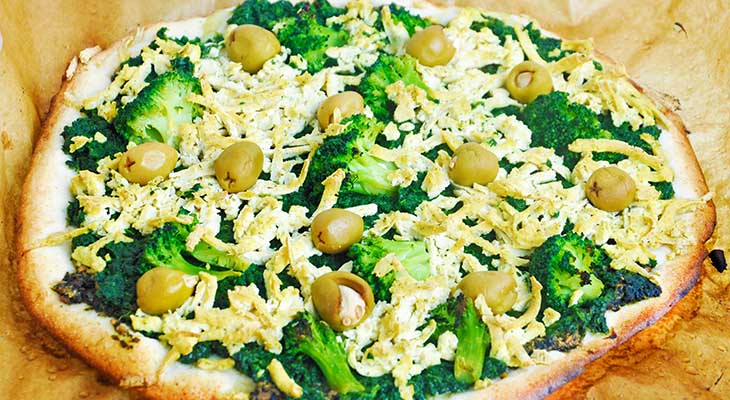 Peanut takes the central stage with both peanut butter sauce and crushed nuts used in the recipe. Veggies used are carrots, green bell peppers, and red onions while salt, pepper, lemon juice, cilantro and scallions is for garnishing.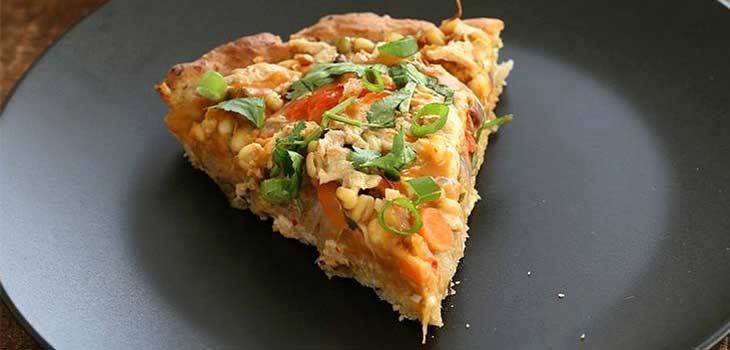 Broccoli, zucchini, cannellini beans coupled with pesto and white button mushrooms make a fabulous culinary concoction.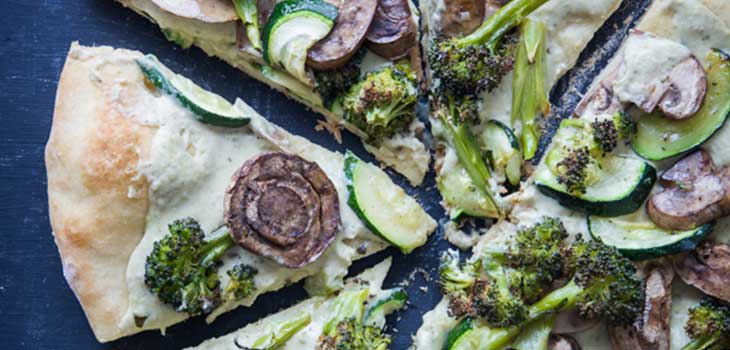 Curious about how you can transform one of the most famous pizza recipes in the world into a vegan one? Zucchinis are the secret! Just cut them in thin slices, spice them accordingly and you'll have the perfect comfort food in minutes! And don't forget about the vegan cheese!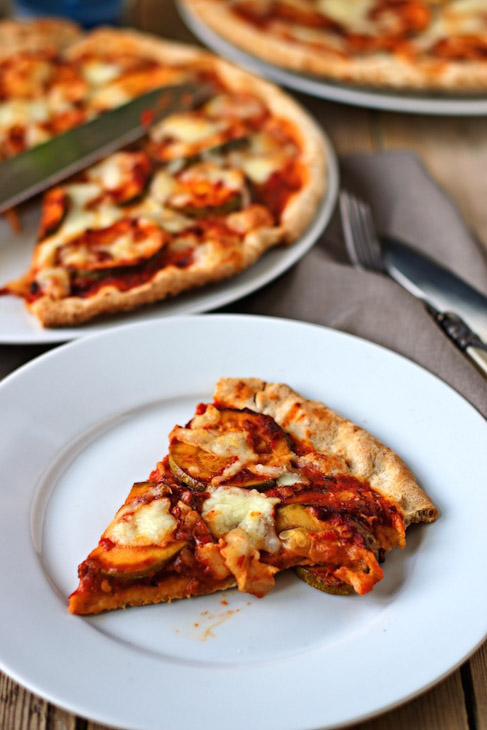 If you're a cauliflower fan (who isn't, though?) then you will fall in love with this amazing combo! The cauliflower adds a meaty texture to this pizza and the rest of the ingredients make it very tasty and healthy! Oh, and did I mention the caramelized onion? Yum!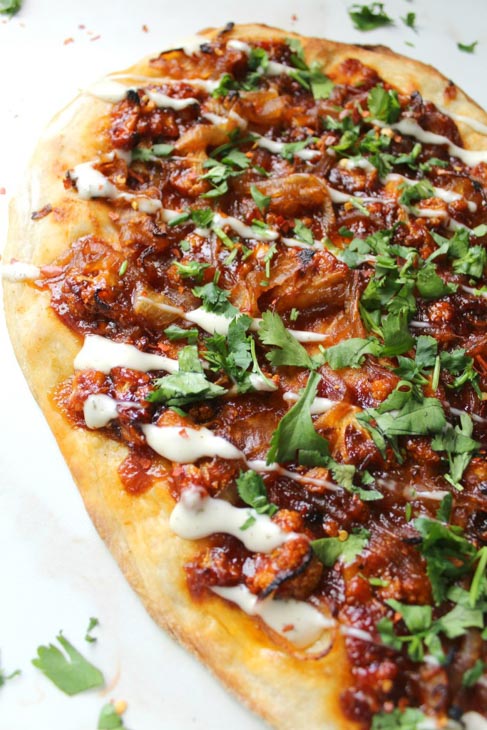 Play with some color here – have a red pizza with tomatoes and eggplants or a green one with pesto sauce and zucchini.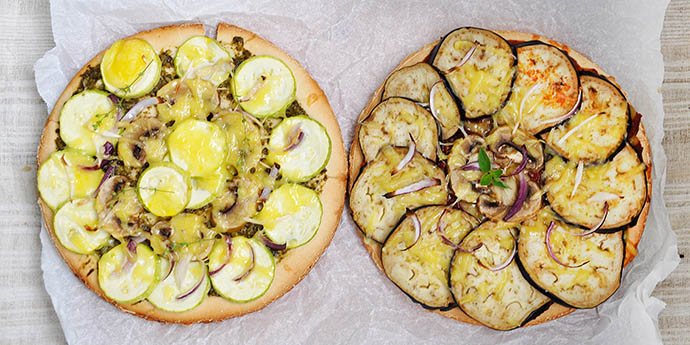 Now this is a very special combo that I'm sure you'll like! The amaranth flatbread is rich in protein and makes a great combo together with the figs and sweet corn. And, of course, the shallot cream sauce adds a creamy and cheesy taste in order to achieve the perfect texture! You must try this at least once!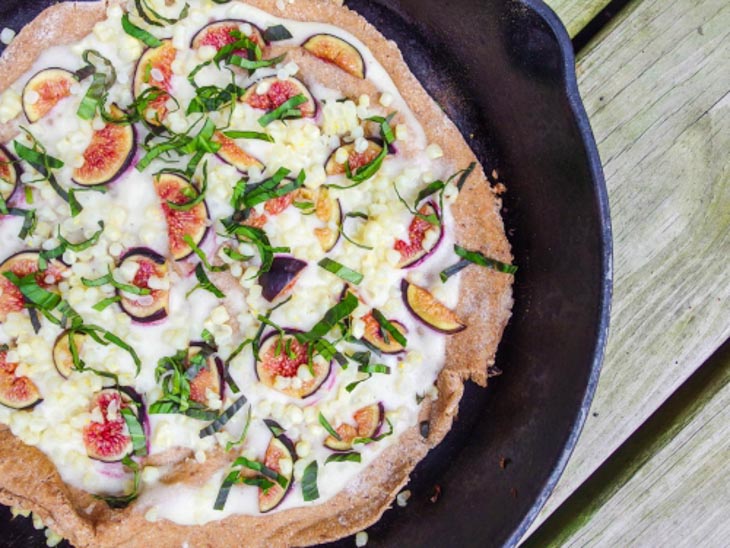 Do you love a good sweet and spicy combo? Then this vegan BBQ chickpea pizza must be your next dinner! This is a unique recipe that's both super tasty and easy to make – which makes it perfect for weeknights too, especially when you need some extra protein!