These are some amazing vegan pizza recipes that are so good they're addicting! No meat, no dairy, just healthy, delicious, ingredients!
Cultivating healthy habits is a must these days – too much junk food will eventually cause great harm, but that doesn't mean you give up on eating your favorite pizza for good! Just a few tweaks and changes and your pizza turns into a gourmet item packed with taste and nutrition, sans the ill effects.
These vegan pizza recipes are so good they're addicting! And they don't have any meat or cheese at all! You will have loads of fun recreating these vegan pizza recipes in your kitchen – cook and enjoy with family and friends!
---
It's time to stop worrying about what you're going to eat! Get your personalized meal plan with delicious, healthy, and budget-friendly recipes! GET THE MEAL PLAN!
---
Vegan Pizza Recipes
Craving gluten-free vegan pizza and want to try some new flavors? Try this Middle Eastern gluten-free vegan pizza recipe and you'll be amazed by its flavors!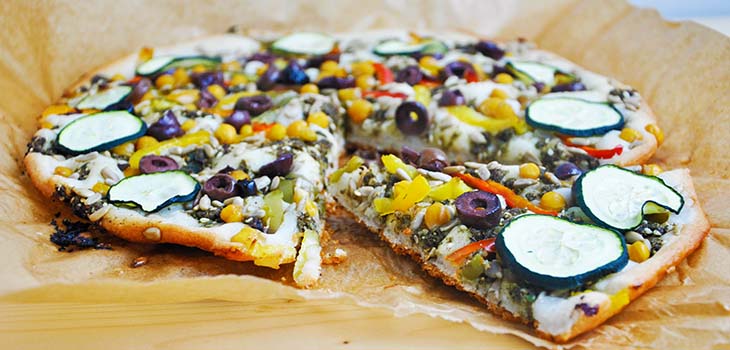 The yummy banh mi sauce prepared with agave nectar, veganaise, hoisin sauce, and soy sauce just melts in the mouth, while you enjoy carrots and cucumbers drizzled with vinegar.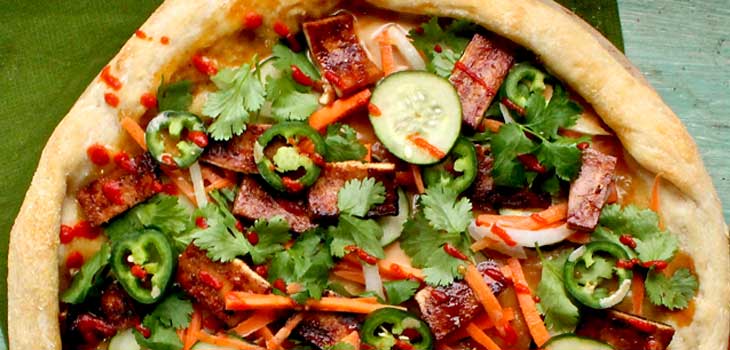 A simple fare with sautéed vegetables, tomato sauce and vegan parmesan cheese! Basil, oregano, and garlic powder is used for seasoning.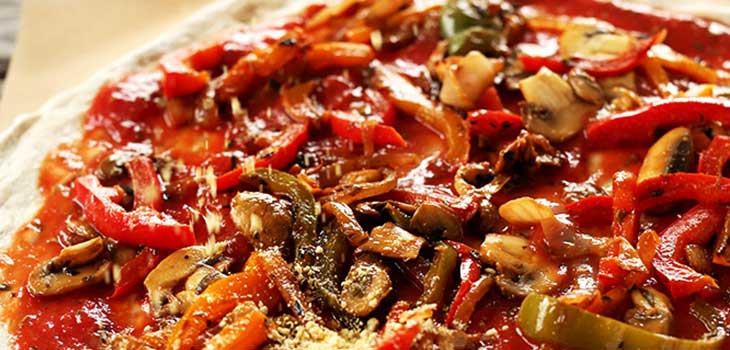 Go green with garlic stuffed green olives, spinach cubes, and broccoli florets! It certainly takes care of your nutrition and minimized effort as it is no-knead.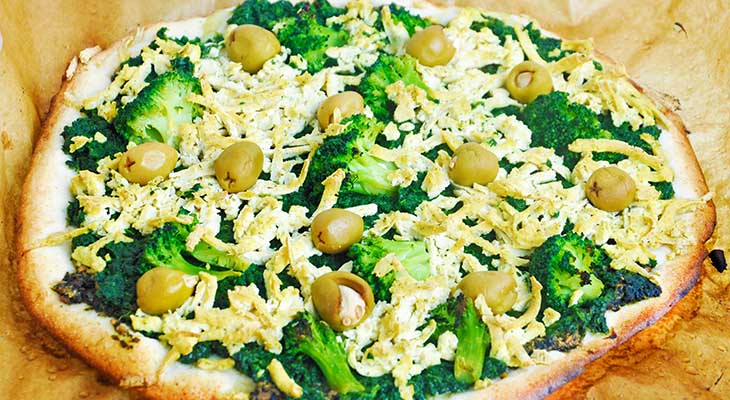 Peanut takes the central stage with both peanut butter sauce and crushed nuts used in the recipe. Veggies used are carrots, green bell peppers, and red onions while salt, pepper, lemon juice, cilantro and scallions is for garnishing.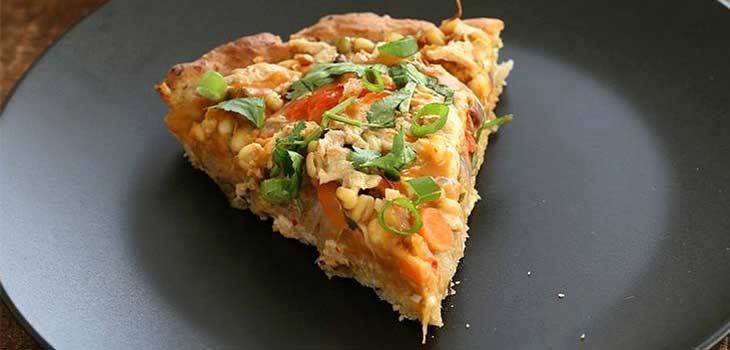 Broccoli, zucchini, cannellini beans coupled with pesto and white button mushrooms make a fabulous culinary concoction.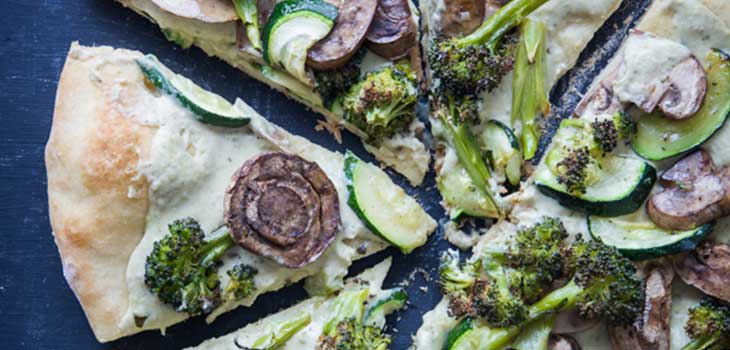 A three-part initial phase – gluten-free crust, vegan buffalo sauce, and vegan ranch dressing – is followed by the buffalo grilled tofu vegan chicken. It is one helluva' pizza for sure!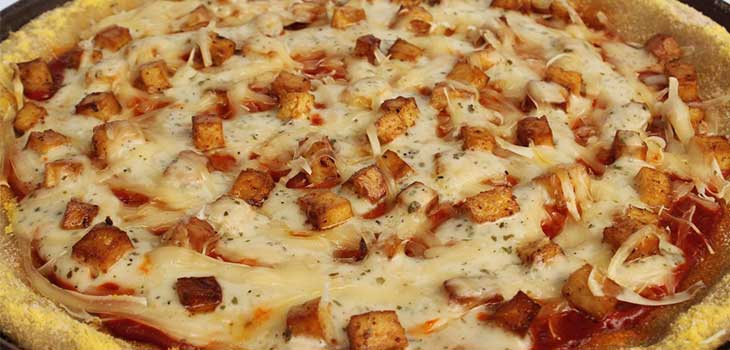 The toppings are quirky but fun – refried beans, a bit of chipotle pepper, pico de gallo, and lime crema. Cheese is optional although vegan cheddar can be used.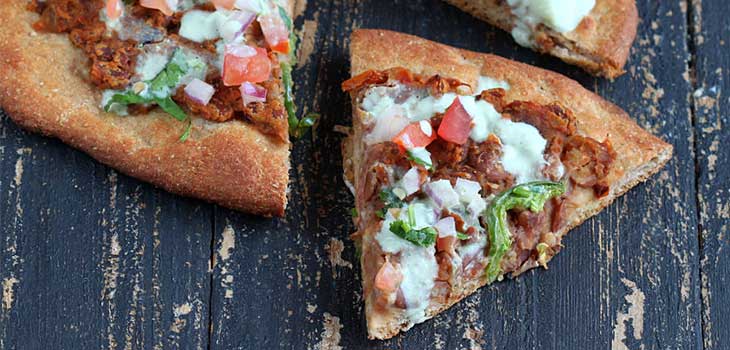 Play with some color here – have a red pizza with tomatoes and eggplants or a green one with pesto sauce and zucchini.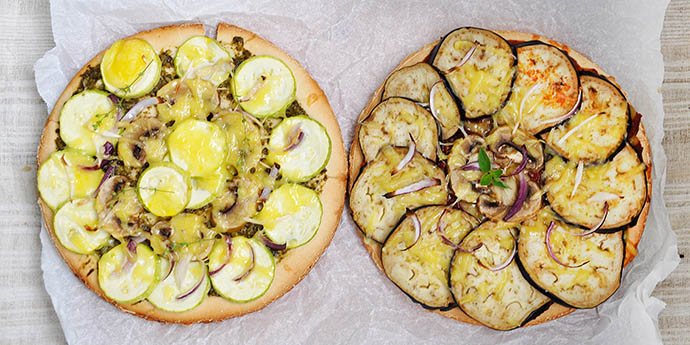 The famed condiment Za'atar blends beautifully with hot sauce to impart flavor! This version of "pizza" only uses tomato as the main ingredient for the delicious quotient.