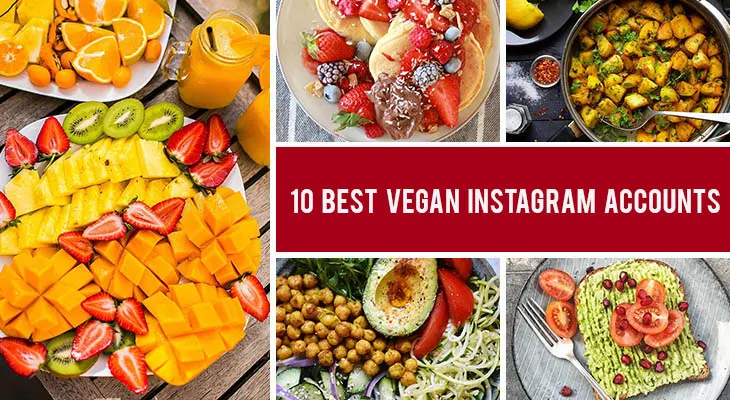 Here are 10 mouthwatering vegan Instagram accounts you should be following! Even if you're not vegan, these accounts will make you reconsider veganism or add more plant-based recipes to your diet.
Did you like my vegan food bloggers list I posted a while ago? If yes, then you'll definitely love this roundup too!
I decided to gather a list with 10 mouthwatering vegan Instagram accounts that I follow and which you should be following too! Even if you're not vegan yet, by seeing the amazing photos shared on these accounts you will reconsider veganism! 🙂
I love seeing their wonderful photos and delicious meals every day. They keep me inspired and I hope they will inspire you too! Also, don't forget to check out their websites and blogs – links in titles!
TISP: I discovered two great tools for creating templates for Instagram posts and I wanted to share with you. I've been using Adobe tools such as Photoshop or Illustrator for a long time now, but this is a new discovery that's very useful for managing your IG account. If you want to have engaging stories your followers will like, this is what you can use to create an Instagram story template. This Adobe Express tool lets you create free designs for Instagram stories. Also, for having a beautiful feed that will attract new followers, I recommend this Instagram post generator which helps you create Instagram posts from stunning free templates, or you can make your own design. It even comes with a mobile app, so choosing a template, customizing it and sharing it on your social media is super-easy. Check them out and let me know what you think.
Bonus mention: My vegan Instagram account below – so they're actually 11 items on this list. 🙂 Give me a follow if you like what you see! 😀
Update: I'm no longer using Instagram, but you can sign up to my newsletter if you want to get all my recipes to your inbox as well and not miss a single one! 🙂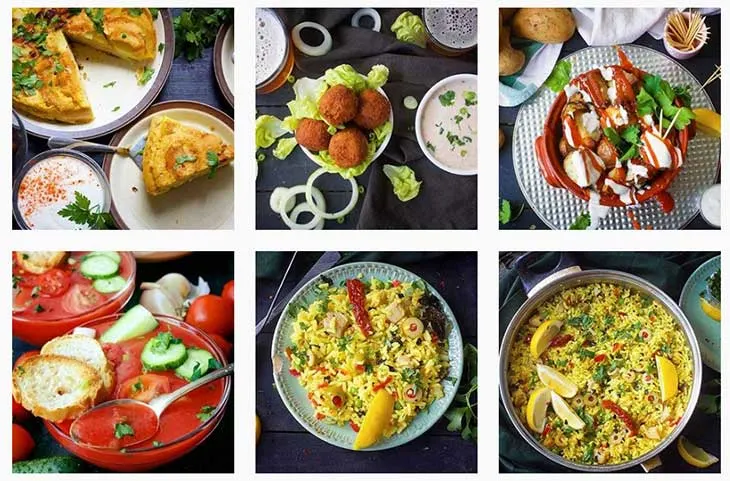 Vegan Instagram Accounts I Love:
I love everything about Pixie! Her blog design, her Instagram photos, her recipes! She creates awesome vegan recipes even omnivores would love. If you need some daily recipe inspiration, you should definitely follow her.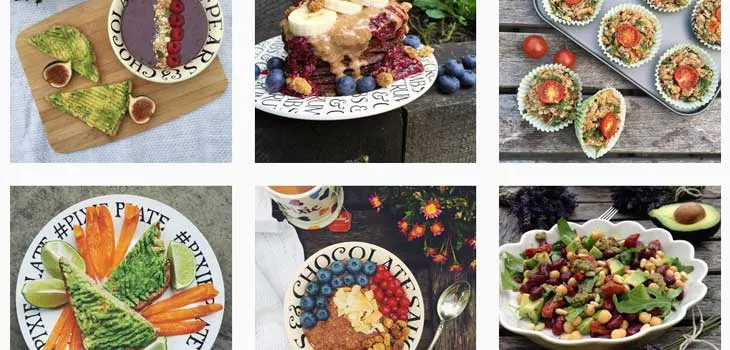 Kim-Julie's blog is a vegan travel/food/lifestyle blog with lots of beautiful photos! Her blog is more about traveling and she creates some awesome city guides as well! You should follow her on Instagram if you want to see some beautiful photos every day!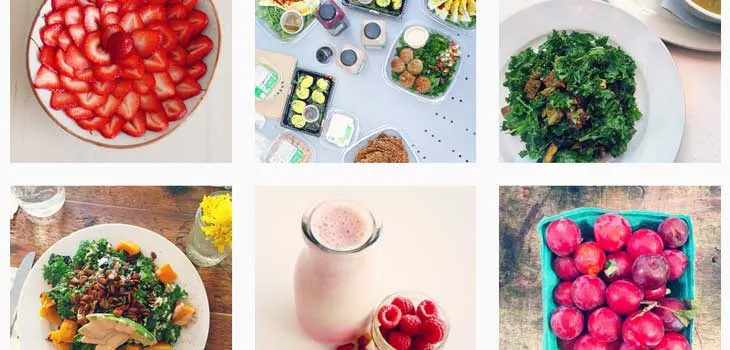 I've been following Casey for a while now. I am always amazed by how good her smoothie bowls look like! I never had the courage to make smoothie bowls myself, don't know why, maybe I'm afraid they won't be that good. But Casey really creates vegan food masterpieces which I'm sure taste divine! Oh, and her pancakes look heaveanly too! Check out her blog!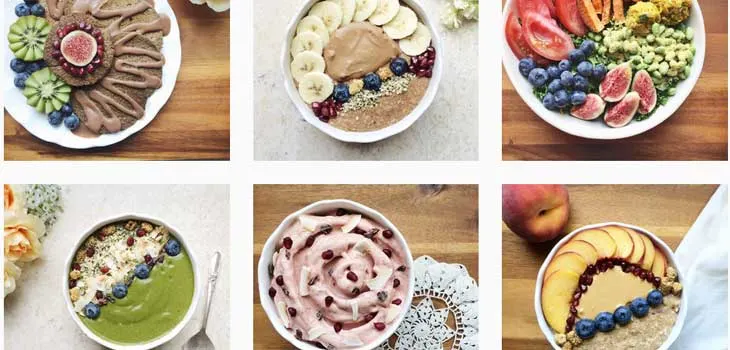 What I love about Lauren's website is that besides creating awesome recipes, she also posts tips and articles about vegan lifestyle. She's definitely a source of inspiration for me. And take a look at her Instagram account! It looks like a painting. So clean, colorful and nice!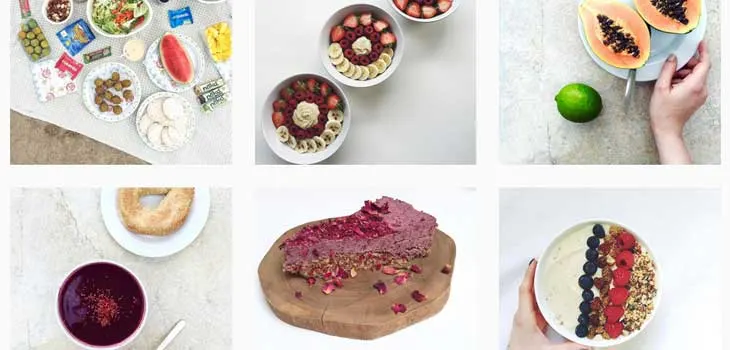 Kerry takes some really beutiful photos which she posts on her blog and Instagram account. I love all her recipes because they're so colorful and vibrant!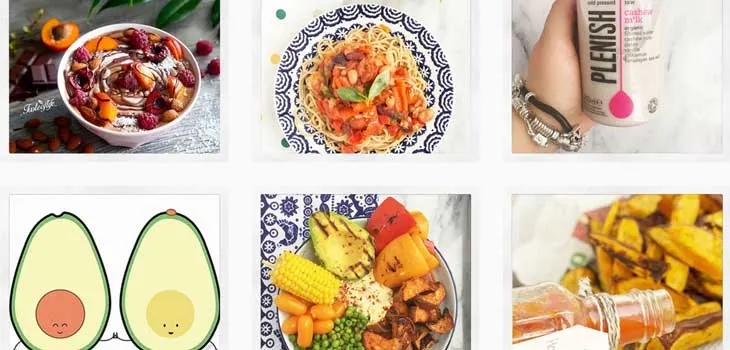 Lena has an awesome Instagram account. The photos are so bright and beautiful and they will make your mouth water just by looking at them! You should definitely follow her blog too! 🙂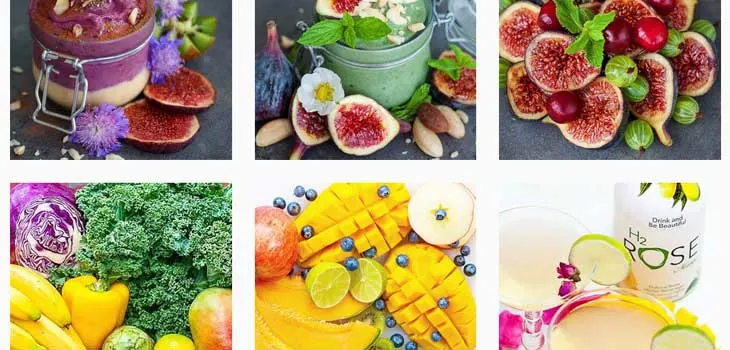 What I love about Shantelle is that she creates simple, child-friendly, budget-friendly vegan recipes. Her photos may not be pixel-perfect, but they are surely going to increase your appetite! I just love all her recipes! Check out her blog too!

Jasmine has a lovely blog and an even lovlier Instagram account! All her recipes look absolutely amazing! She also has some really great raw vegan recipes on her blog.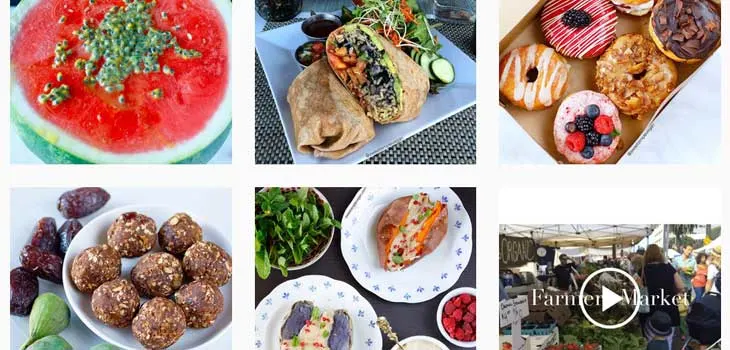 You probably know Kristina already! She is an amazing person. I just love watching her Youtube videos. You can just feel her wonderful energy through her videos and photos. She will inspire you!