peanut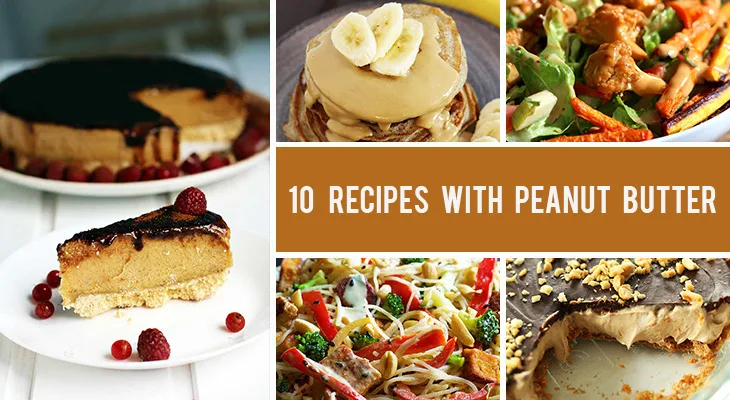 Here are 10 vegan recipes with peanut butter perfect for PB lovers! Breakfast, lunch, dinner or dessert, find the peanut butter recipes you'll love!
I'm sure you're already familiar with peanut butter as the perfect spread for a quick snack or the perfect thing to drizzle over pancakes. But did you know you can also create some amazing savory recipes using peanut butter?
Peanut butter is one of my favorite ingredients, as it has the perfect combination of sweet and salty and you can use it in tons of recipes to give them a unique flavor. Needless to say, homemade peanut butter is ten times better than the store-bought one and you can even make it as creamy or as crunchy as you please. Don't worry – the first recipe on this list will also teach you how to make peanut butter at home! Once you get the hang of it, you will never want to buy peanut butter again.
I want to inspire you to use this ingredient more in your recipes, so if you're up for some experimentation, this list of 10 savory and sweet vegan recipes with peanut butter will be just perfect for you. Besides yummy cakes, pancakes and cookies, you will find here some satisfying lunch and dinner recipes made with peanut butter, such as Thai noodles, spring rolls, stews, spicy soups, roasted veggies, and more! Even though these peanut butter recipes are vegan, I'm sure all your friends and family will love them, even non-vegans!
Click the linked titles in order to access these awesome vegan peanut butter recipes. You will also find here 3 of my own favorite recipes with peanut butter that I make on a regular basis, but the rest of them were made by some excellent food bloggers. Check them out!
Vegan Recipes with Peanut Butter
What on Earth can be better than pancakes? Pancakes with homemade peanut butter, of course! This recipe will teach you how to create peanut butter at home in no time. I recommend serving it with some vegan, healthy pancakes and bananas – perfect combo!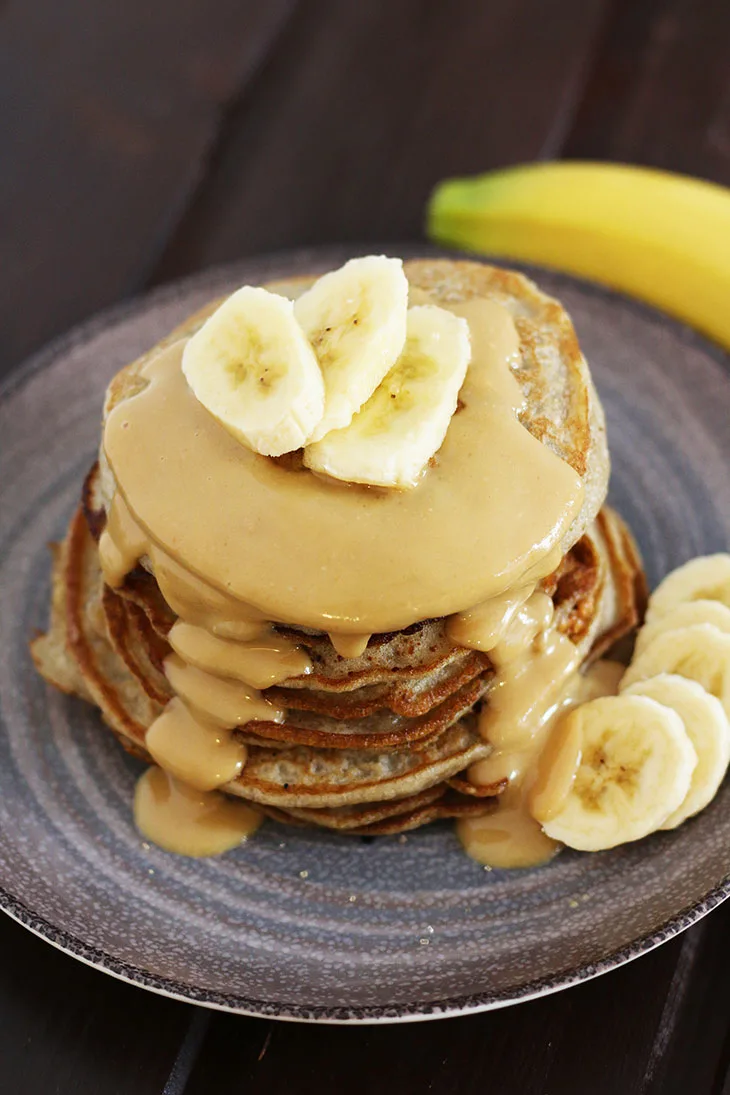 Peanut sauces are not only for desserts and this recipe for Thai peanut noodles is the perfect example. This is a classic Thai recipe turned vegan and trust me when I say that this finger-licking peanut sauce will make you fall in love. Check out it!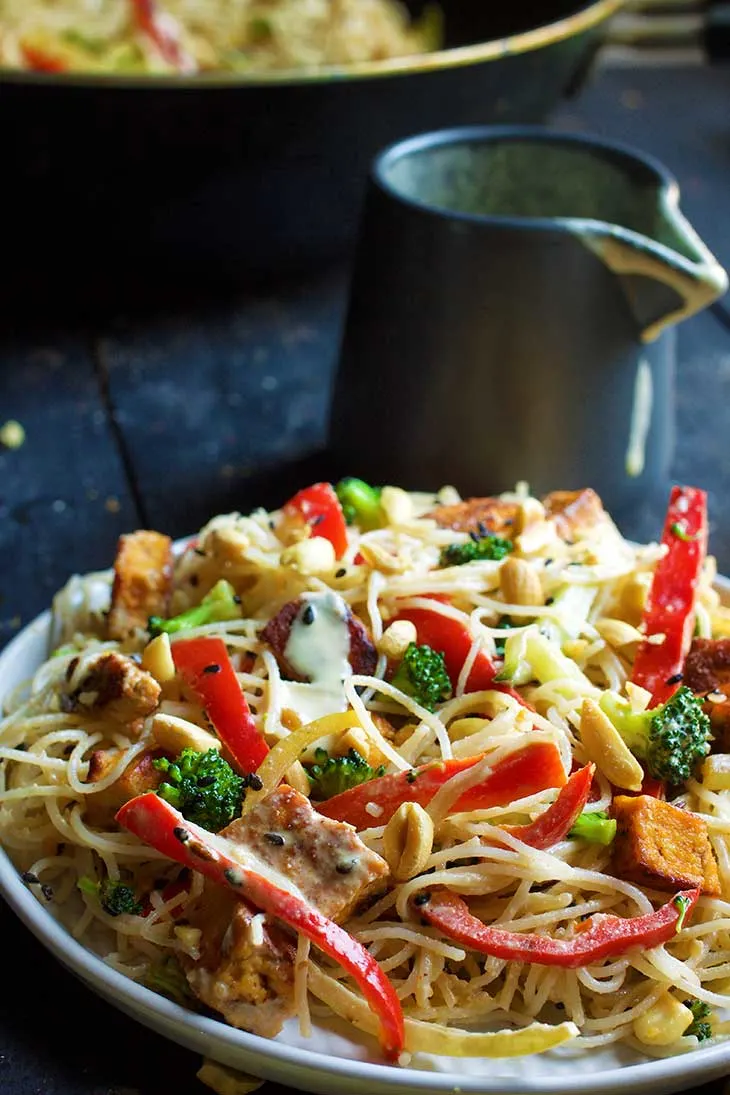 I'm not a huge fan of desserts, but this no-bake peanut butter cake gets me every time. This is one of the best desserts I ever created and the best thing about it is that it doesn't require any baking, so it's ready in no time! Make it for your next party and I'm sure you'll impress everyone.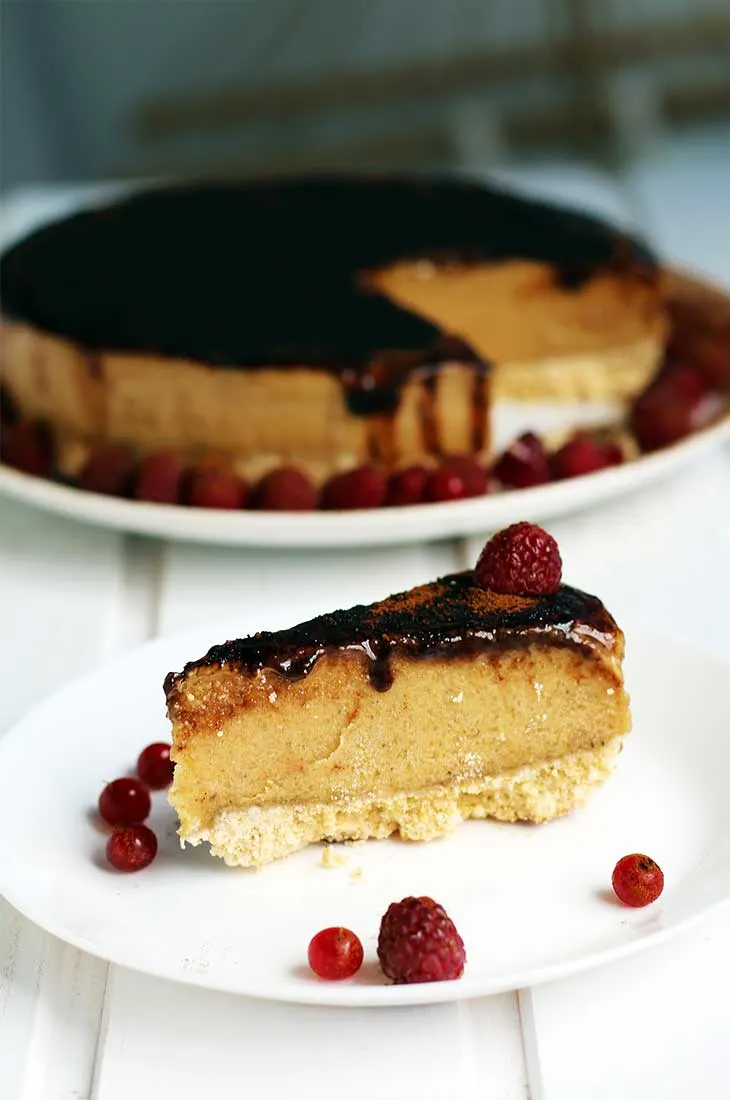 If you're a fan of the delicious combination between chocolate and peanut butter, then you'll appreciate this recipe for vegan peanut butter cup pie for sure. The filling is made with peanut butter and tofu and the end result has the perfect amount of softness and crunch – just perfect!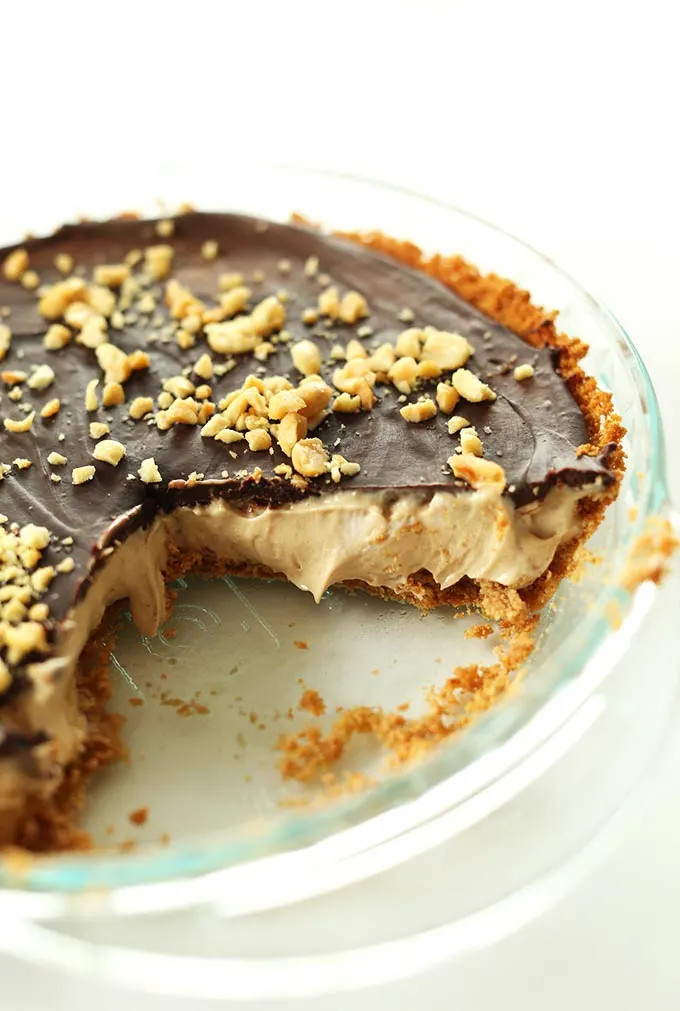 This vegan and gluten-free recipe for African peanut stew is one exotic meal you have to make at least once in your lifetime. This recipe is spicy, comforting, packed with amazing flavors and just perfect for those cold winter days when all you're craving is a satisfying soup. Check it out!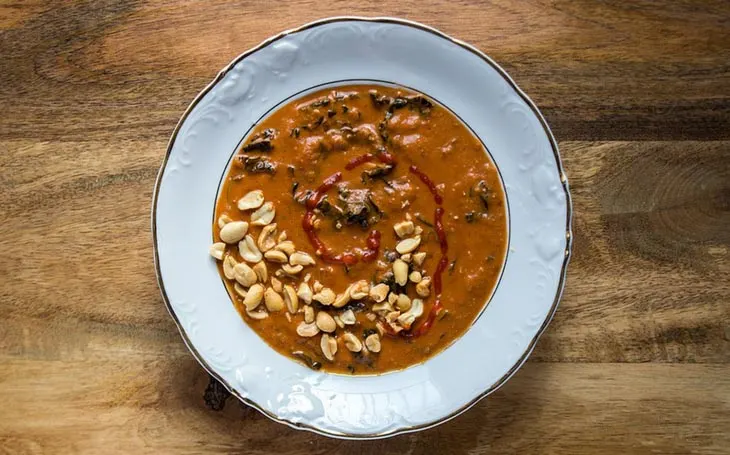 Of course, this list wouldn't be complete without at least one recipe for peanut butter cookies. These homemade cookies are nothing like those store-bought ones! These are way healthier, soft, chewy and they'll even melt in your mouth. There's only one word for this recipe: heavenly!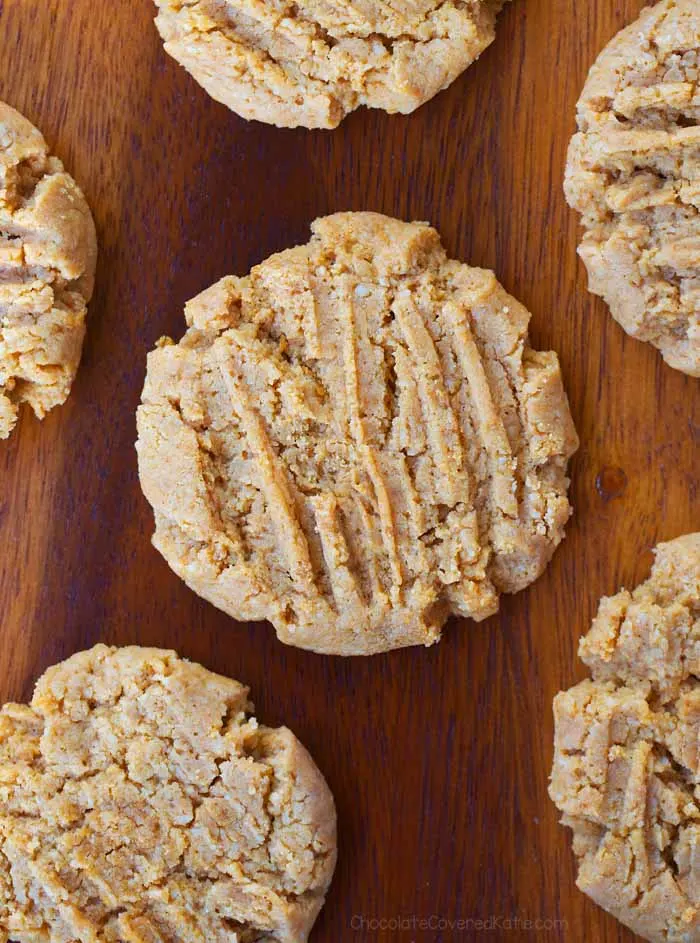 This recipe will teach you how to make the perfect combination between cauliflower tossed in peanut sauce and roasted carrots tossed in an amazingly-delicious hot sauce. Because this recipe requires baking, the end result is even more flavorful and delicious. Give it a try!
In case you don't find time to prepare breakfast every morning, then maybe overnight oats are just the perfect solution for you. And what could make overnight oats even better than adding a delicious spoon of peanut butter? This simple recipe will show you how easy it is to create the perfect breakfast for busy days!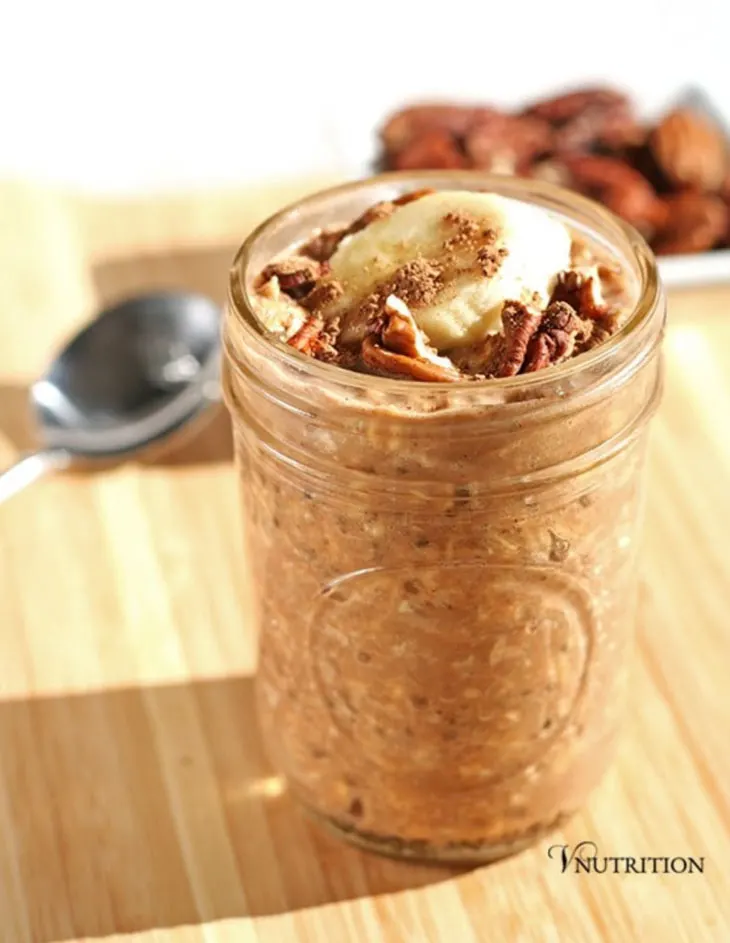 Spring rolls are one of the easiest Asian recipes you can make and everyone knows that no vegan spring rolls are complete without some peanut sauce! This dish is packed with yummy veggies which means it's healthy, filling and, of course, super delicious!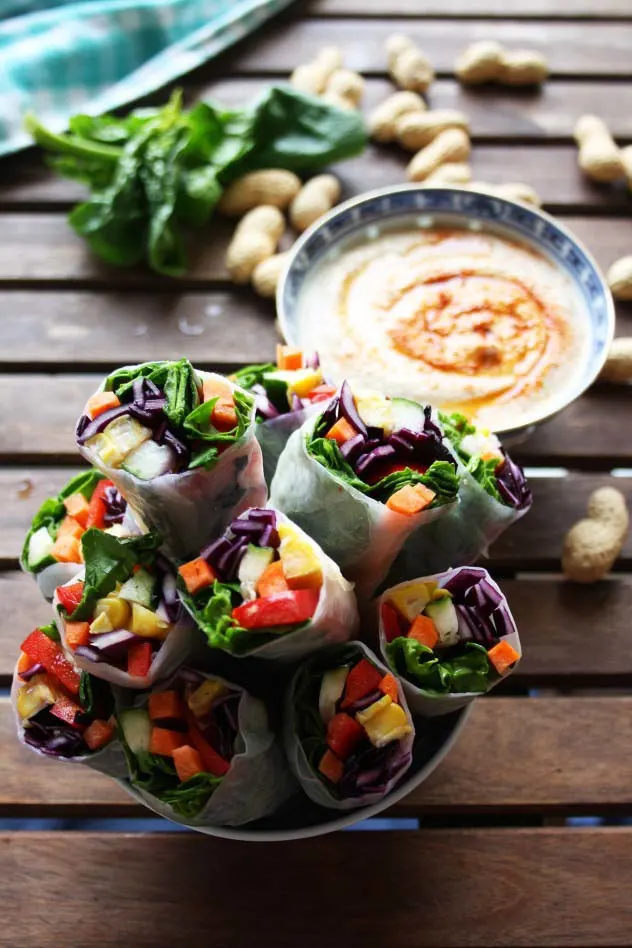 We end this yummy list with a comforting, creamy peanut butter and lentil curry that I totally recommend for cold days. The combination between the peanut butter sauce and the Indian spices creates the perfect exotic meal that everyone will enjoy! Check it out!