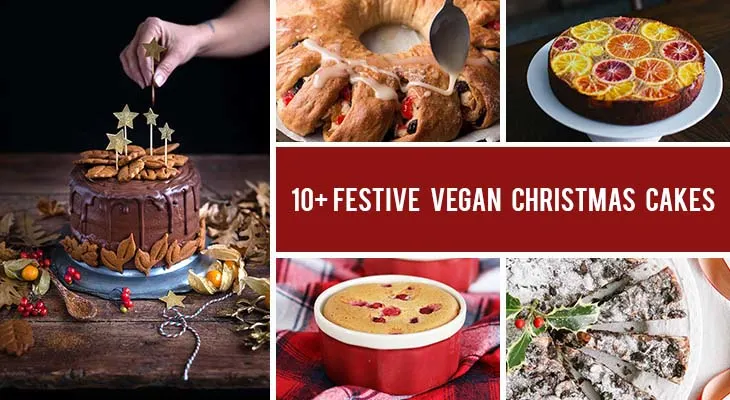 In this list, you will find 10+ festive vegan Christmas cakes that anyone can bake! From chocolate or citrus cakes to gluten-free or cranberry sponge cakes, this list has it all!
Christmas is one of my favorite celebrations of the year because it's a great occasion to gather around the table with your family and best friends and spend some unforgettable moments! Of course, no Christmas celebration is complete without a delicious menu, so if you're looking for the best Christmas recipes for desserts, you have come to the right place!
Every year, the "star" of my Christmas menu is the dessert, of course, and I try to bake a different cake every year. If you're on the search for some great holiday recipes for Christmas, then this list will provide some great inspiration for your next Christmas cake!
Here is my list with 10+ festive vegan Christmas cakes that literally anyone can bake, regardless if they have any previous experience with baking or not! In this yummy list, you will find some great ideas for gluten-free cakes, chocolate cakes, citrusy cakes and some other great Christmas-themed desserts that everybody will love!
Click on the linked titles in order to access the best Christmas recipes that I definitely recommend! I also suggest you follow all the amazing bloggers who created these recipes – they're an endless source of inspiration! Happy baking and Merry Christmas!
Festive Vegan Christmas Cakes
In case you don't know how to make a vegan cake that's both extremely delicious but also very easy to make, this recipe will teach you everything you need to know! This upside down citrus polenta cake will definitely impress all your Christmas guests and nobody will guess how easy this recipe actually is! Give it a try!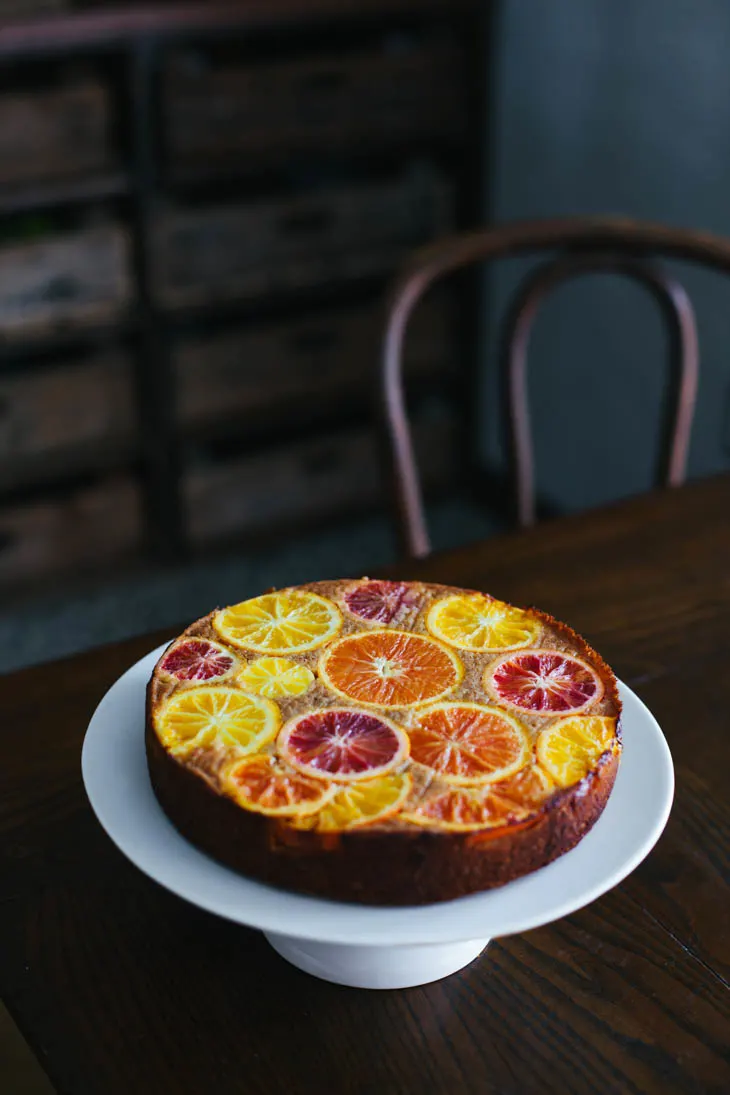 If you are looking for some of the best Italian vegan Christmas desserts, this recipe is for you! This amazing vegan panforte is very easy to make and the results will be absolutely incredible! I think this is a great idea for a festive cake that's both special and super tasty. Try it and you'll see for yourself!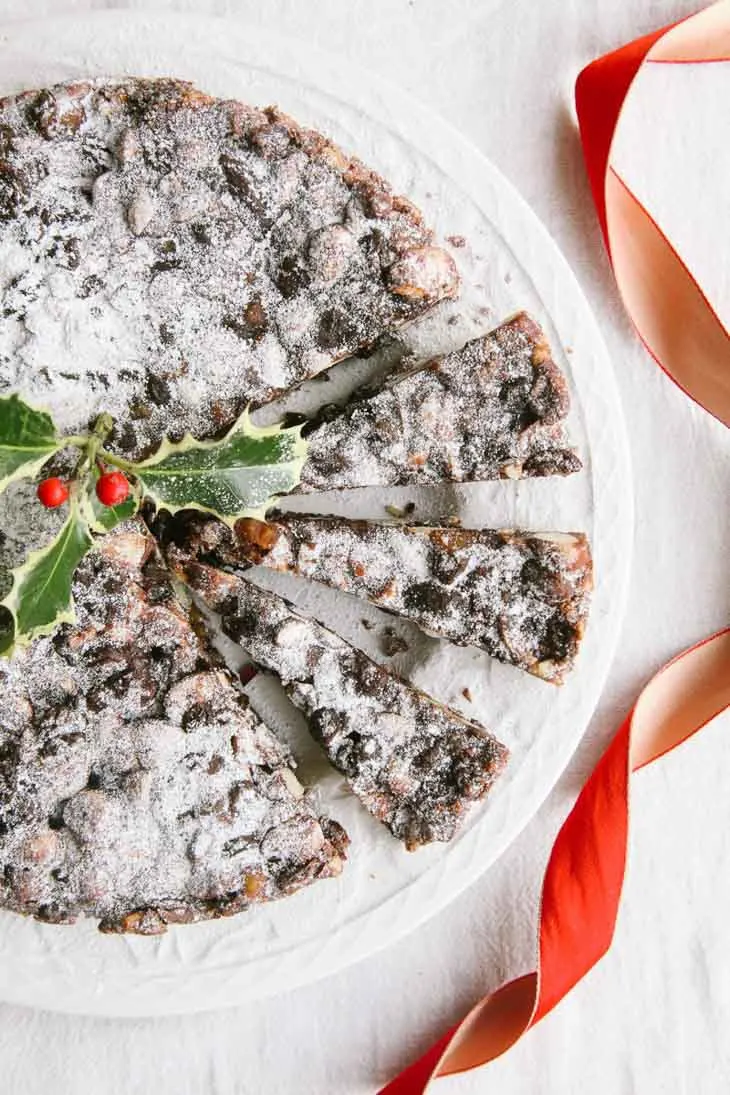 I think this vegan sponge cake with red currants might be the best Christmas cake recipe I ever made! It's the best Christmas morning dessert, as it goes perfectly with a cup of coffee or some hot tea. Make this festive sponge cake if you want a dessert that doesn't require much effort but it's still super delicious!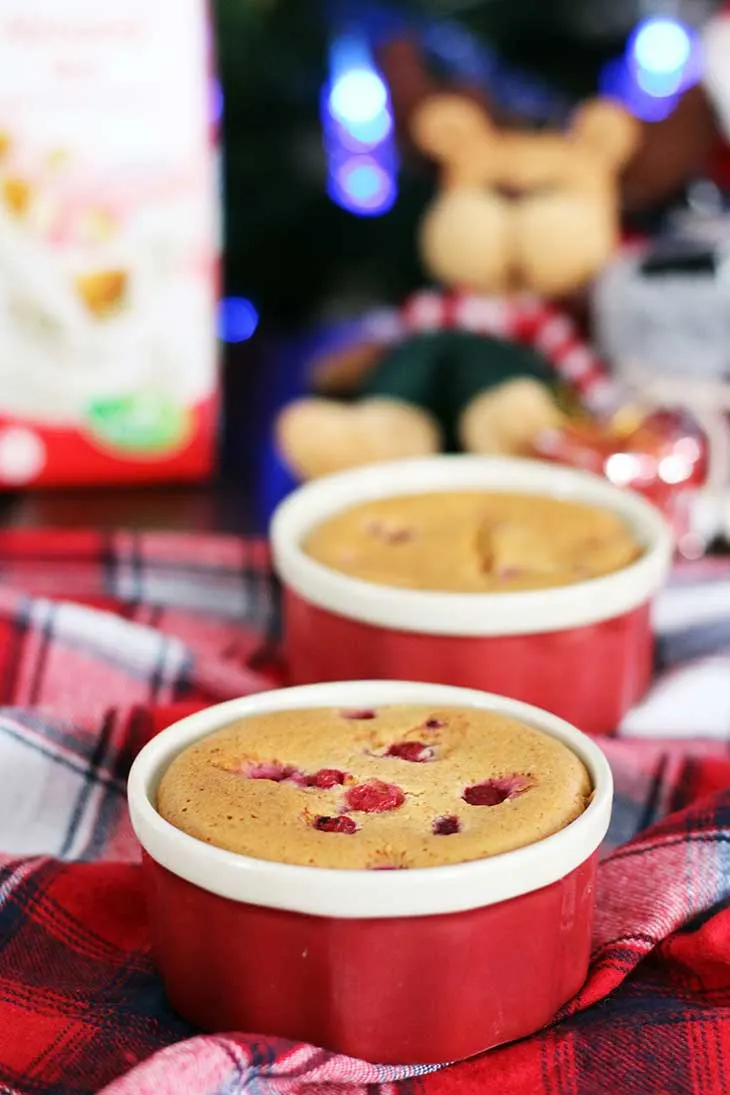 This "Black Forrest" cake is one of the best cakes from my childhood! The combination between the chocolate and fresh cherries is simply amazing and I'm sure everyone will want a second piece. This simple but gorgeous cake will be loved by children and adults alike!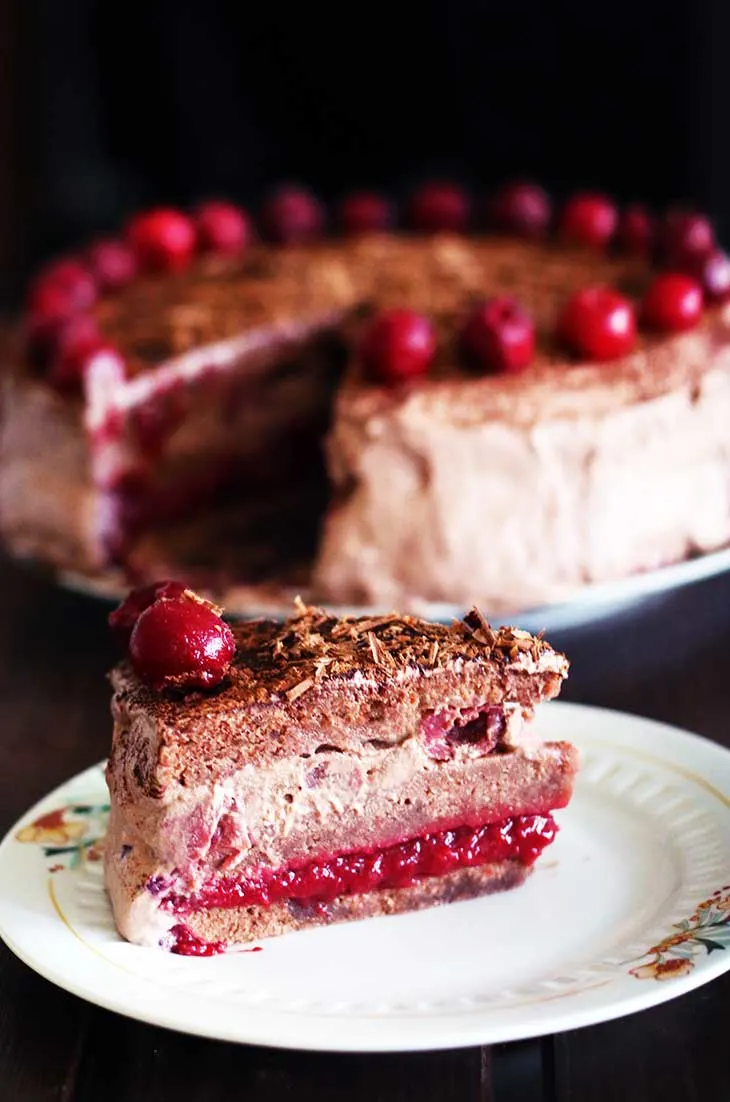 If you're a fan of cranberries, then you will definitely love this recipe for vegan pound cake! One of the best things about this recipe is that it's extremely easy to make and you can even bake it for any other occasion or a regular day, too! You can even switch the cranberries with your favorite fruits – the results will be delicious nonetheless!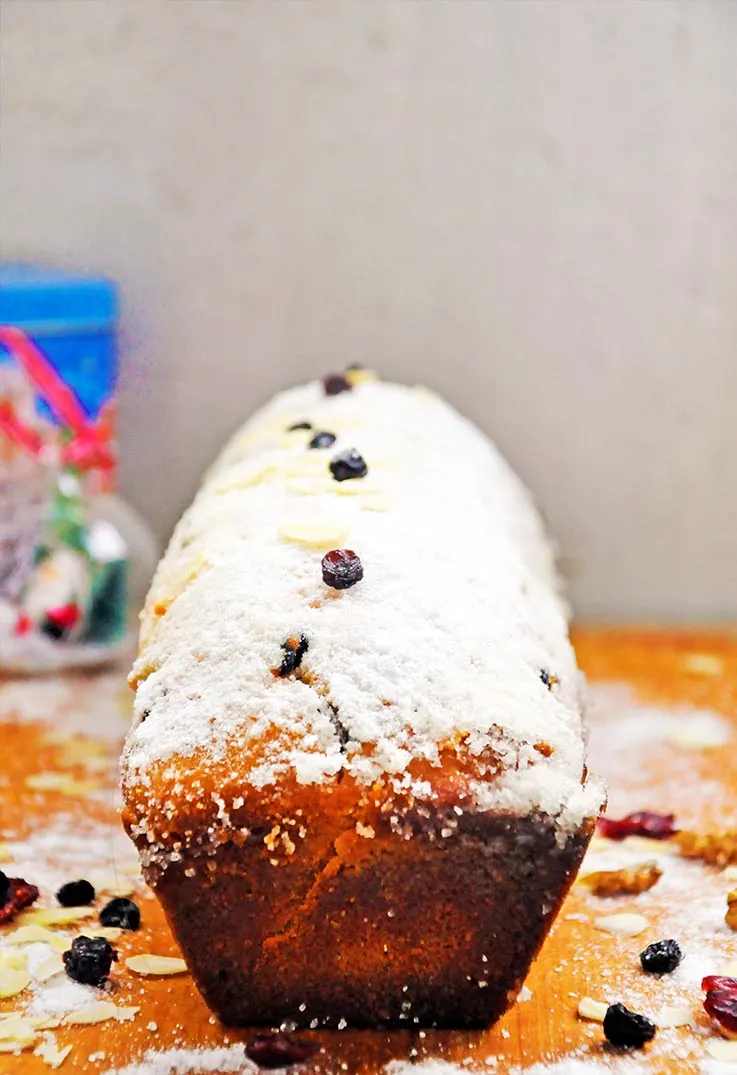 This yummy gingerbread is definitely is an easy Christmas cake recipe that can be done by anyone, regardless of their cooking experience! Gingerbread is a staple Christmas flavor and this gluten-free gingerbread cake is very easy and delicious. Plus, it's full of amazing flavors and your kitchen will smell heavenly after you will bake this!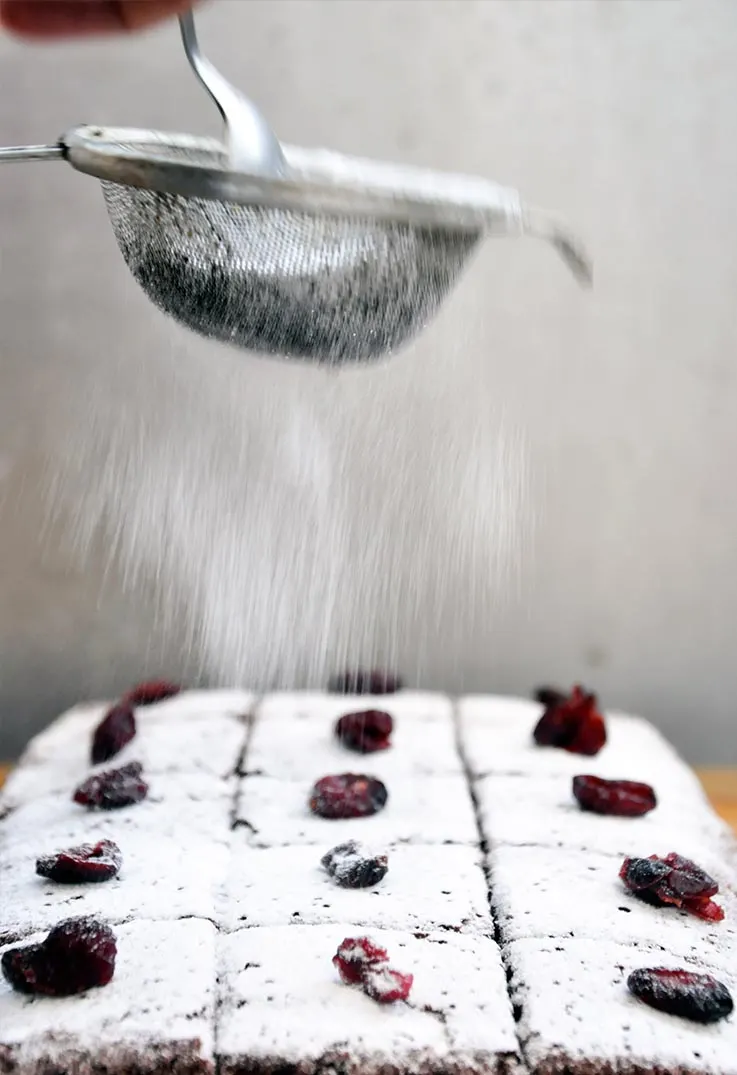 Next on our list of Christmas themed cakes is this yummy festive vegan tea ring. What can be easier than this cake? I'll tell you – nothing! Bake this tea ring for your Christmas menu and I assure you that everybody will be impressed! It's yummy, healthy and easy to make!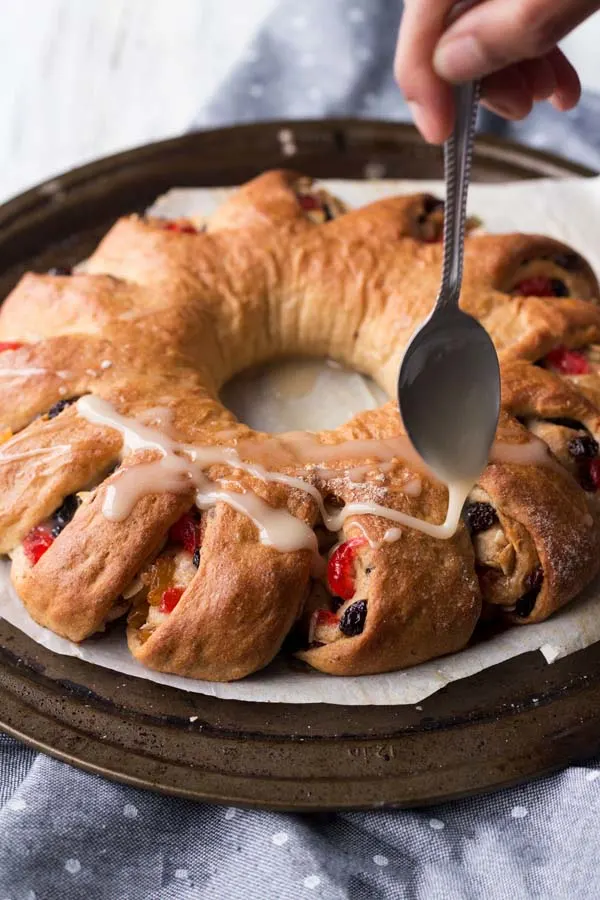 If you are searching for some good recipes for gluten free Christmas desserts, then you definitely have to try this gluten-free vegan coconut cake! Coconut is one of my favorite flavors in the world and this cake is the perfect sweet treat for your Christmas menu! I would also bake this coconut cake for any other occasion, too – it's that good!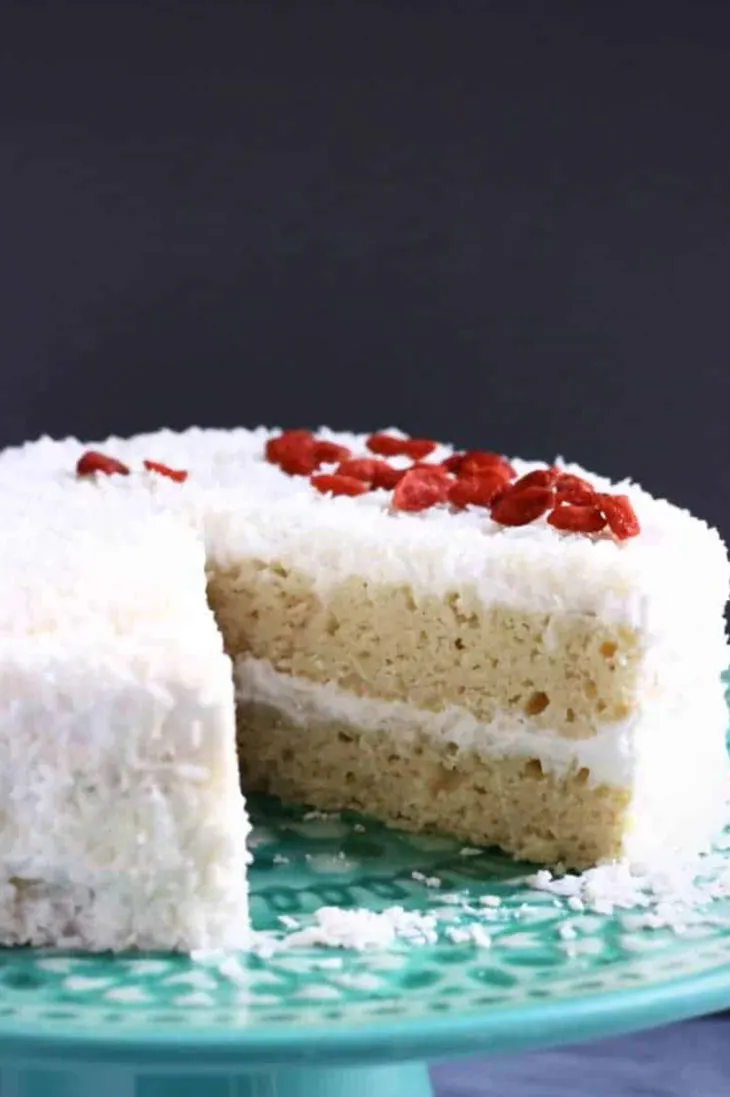 This vegan chocolate gingerbread layer cake will be the "star" of your festive menu, I assure you! Even though it looks super fancy and complicated, this gingerbread cake is actually super easy to make. Decorate it with your favorite Christmas-themed decorations and you will have the perfect dessert for any chocolate lover!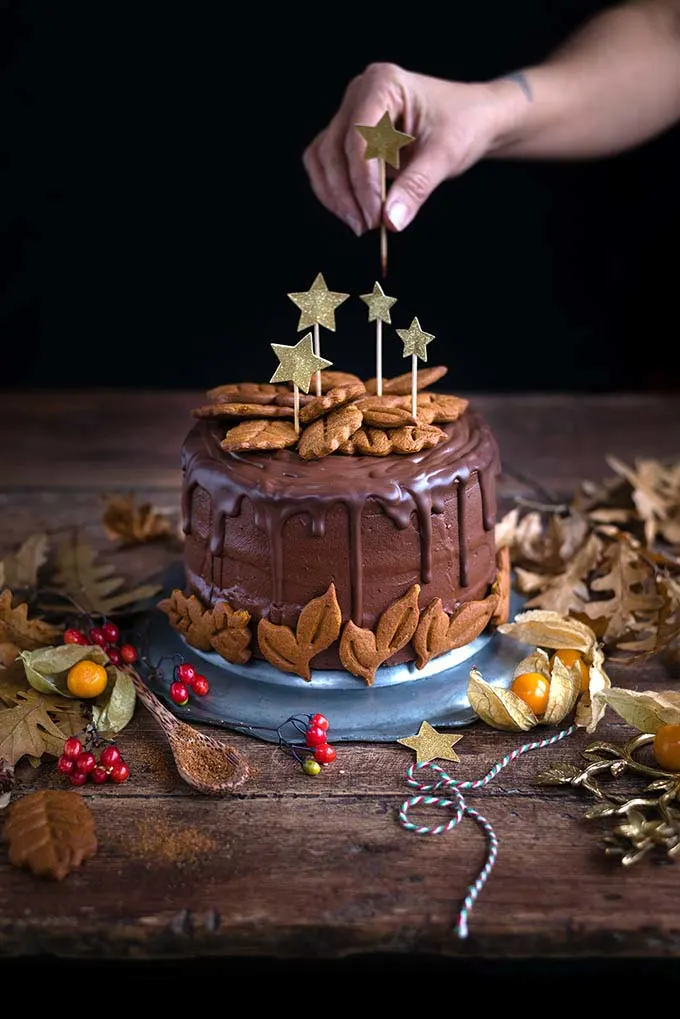 This yule log is another simple vegan cake recipe that you can bake this Christmas. What can be more festive than a log cake? Nothing, especially if you top it with the special chocolate ganache in this recipe. This is thebest Christmas cake recipe ever! Give it a try and you won't regret it!