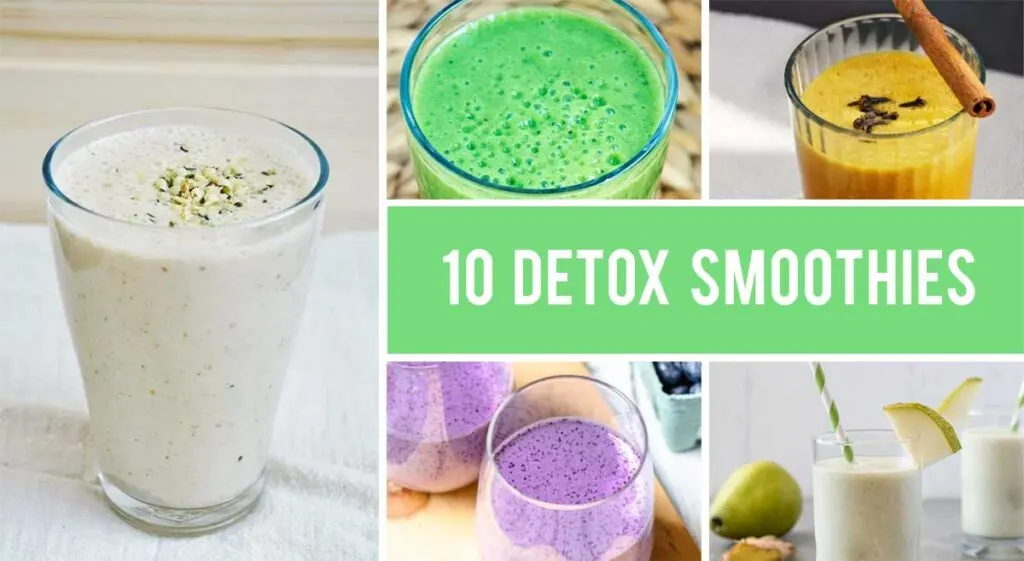 Do you want to lose weight? Here are the best detox smoothie recipes for weight-loss you'll actually want to try. Quick, effective, and super delicious!
If you're trying to lose weight or simply detox your body, you might be thinking about starting a smoothie cleanse. And if that sounds like a lot of work, don't worry — I've got the best detox smoothie recipes right here! Scroll down to learn how to make detox smoothies and why they work so well for weight loss.
The main idea behind detoxing is to give your body a "break" from all the bad stuff in your regular diet and allow it time to cleanse itself with healthy foods and liquids. So let me tell you a couple of things about the world-famous detox diet and the idea behind it…
A detox diet is designed to reduce your body's "toxic" load by consuming whole foods rich in vitamins, minerals, and antioxidants. Detox diets can be very healthy for people who want to improve their overall health or lose weight by eating healthy foods that aren't too restrictive.
However, these diets aren't without downsides: some can be expensive and difficult to follow for long periods of time; others may require extensive research into ingredients you may not recognize; others might even lead to unwanted side effects such as headaches or fatigue depending on how strictly you adhere to them. But don't worry, if you make your research beforehand, you should be able to follow a correct detox diet!
Embark on a delicious journey towards your weight loss goals with this curated collection of healthy smoothie recipes. These nutrient-packed concoctions are not just a treat for your taste buds, but also a powerful tool to aid your weight loss journey. Start your mornings on the right foot with invigorating and wholesome breakfast smoothies designed to kickstart your metabolism and keep you feeling satisfied until lunchtime. Incorporating these smoothies into your daily routine can seamlessly align with the principles of the smoothie diet, providing a flavorful yet nutritious approach to shedding those extra pounds.
Detox Smoothie Recipes for Weight-Loss
Tropical Green Smoothie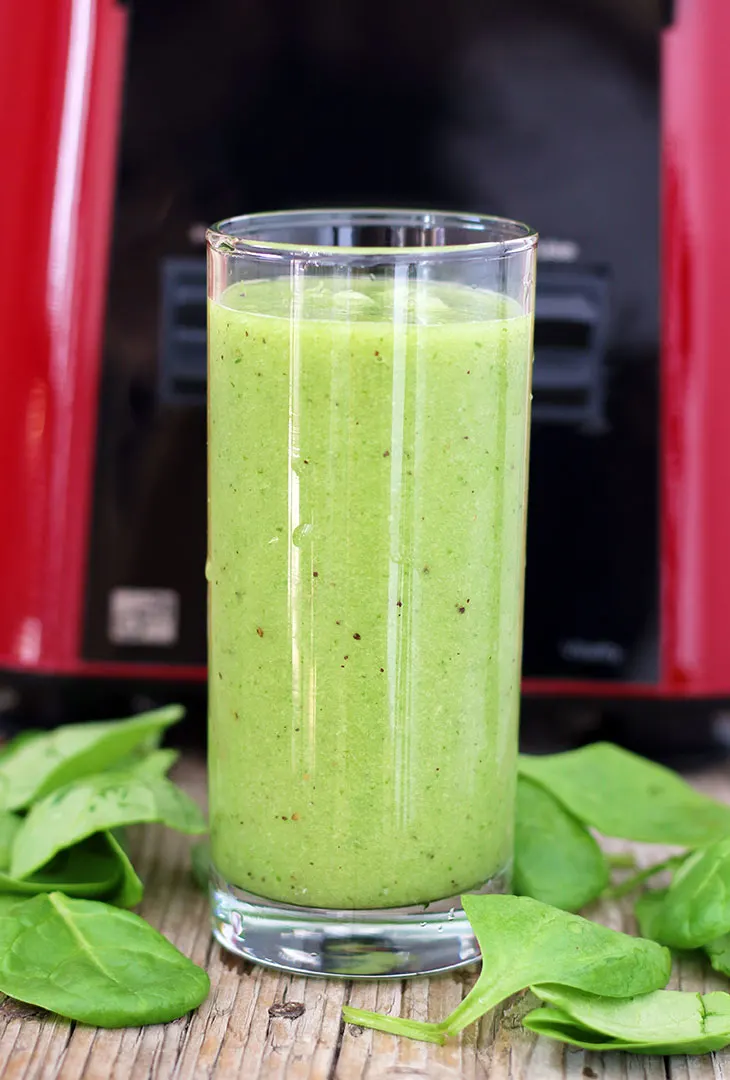 Even if you're not a big fan of green smoothies, you'll love this one! This tropical green smoothie is packed with vitamins, minerals and antioxidants and it's ready in less than 5 minutes!
Intense Workout High Protein Smoothie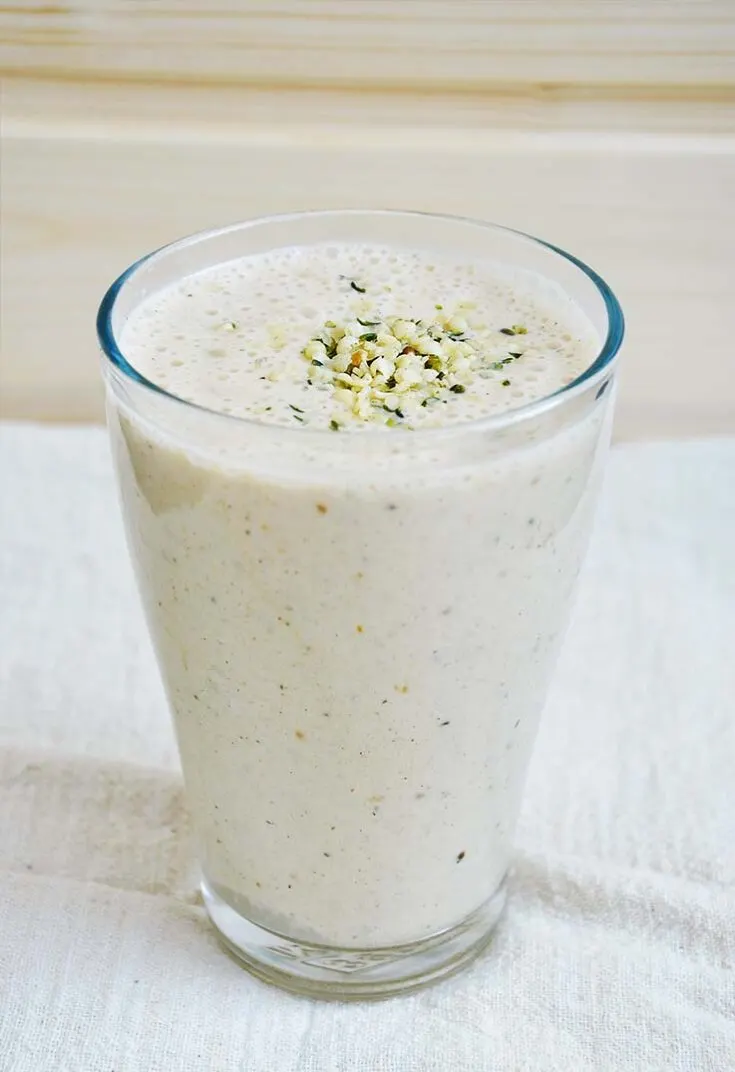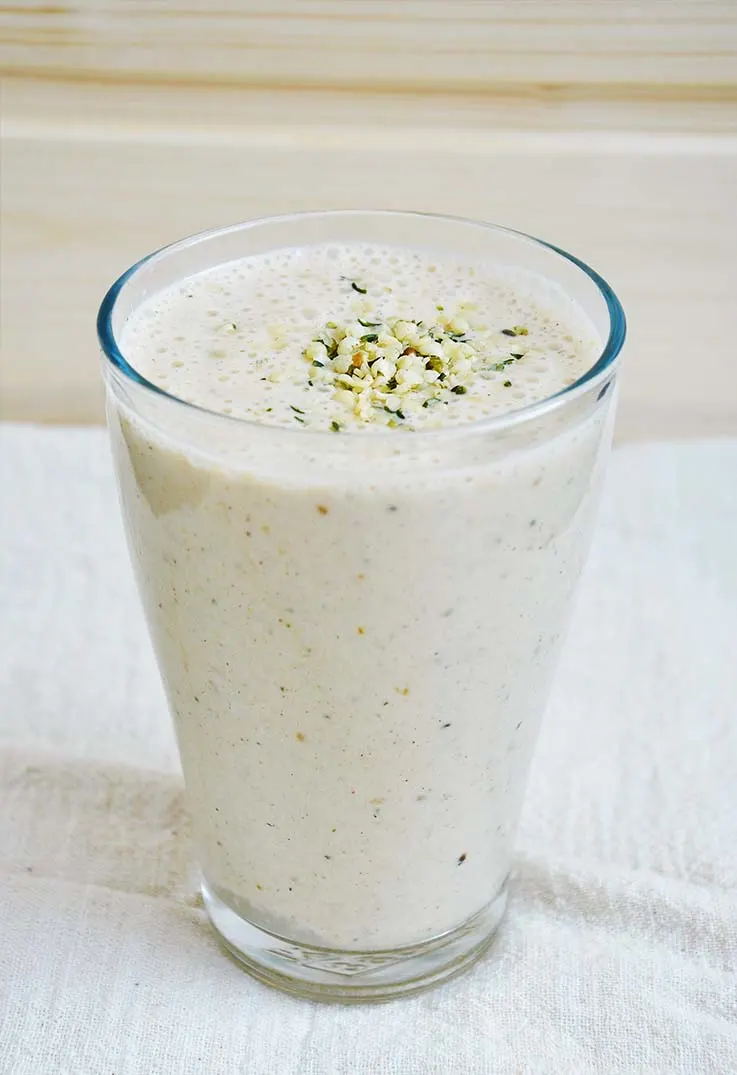 Banana lovers, rejoice! This Banana Smoothie for weight loss is a delicious treat that doesn't compromise on taste or health. With a delightful combination of flavors and nutrients, this smoothie is a testament to the fact that you can enjoy your weight loss journey without sacrificing flavor. Seeking low-calorie options? This repertoire of healthy, low-calorie smoothies will keep you satiated while helping you stay within your calorie goals.
Green Barley Grass Smoothie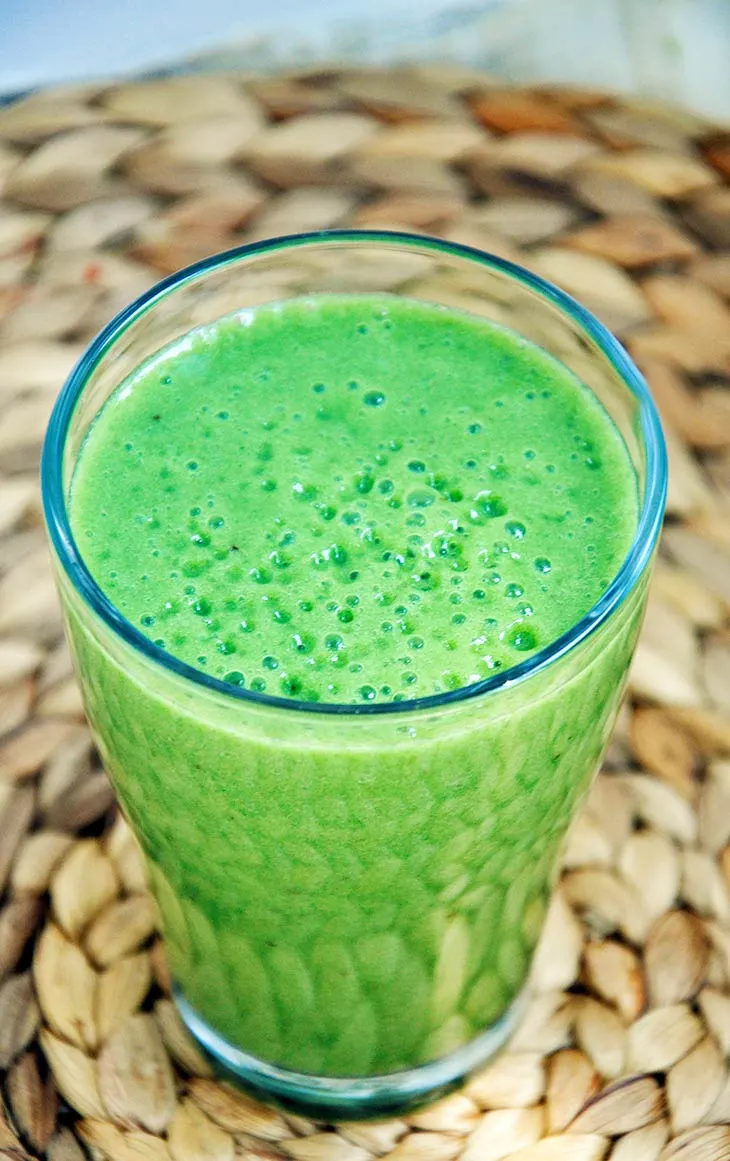 Try this green barley grass smoothie if you want a quick, healthy and delicious green smoothie for breakfast! It's ready in less than 5 minutes!
Super Antioxidant Pumpkin Smoothie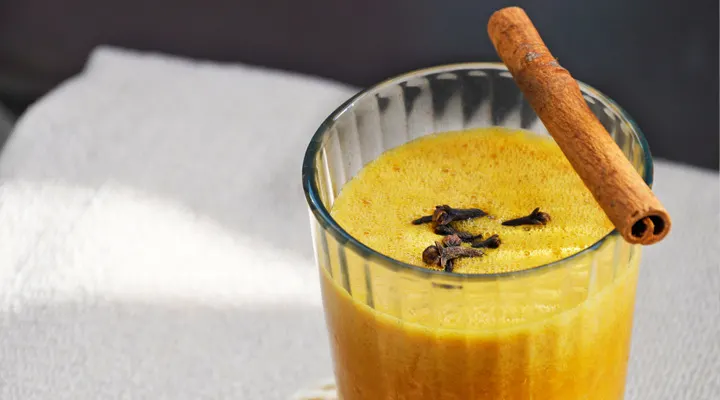 I never thought a pumpkin smoothie can be so good! You have to try it!
Immunity Booster Green Smoothie
And for those who swear by the power of greens, these Green Smoothie Recipes for Weight Loss are a must-try. Harnessing the goodness of nutrient-rich greens, these smoothies are a delicious way to incorporate more vitamins and minerals into your diet. Don't let the appearances fool you, this immunity booster green smoothie is pure awesomeness!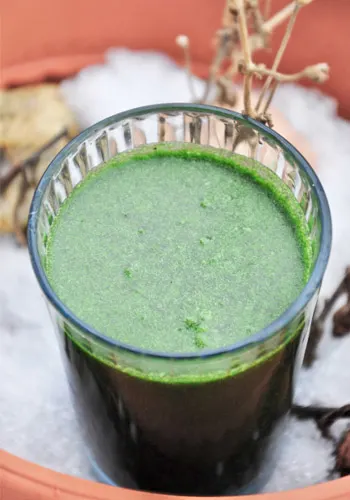 3 Smoothie Bowl Recipes
Say goodbye to traditional high-calorie breakfasts and hello to these Breakfast Smoothies for Weight Loss. These blends are carefully curated to provide a balance of nutrients that support weight management while providing you with the energy you need to conquer the day.
Not 1 but 3 smoothie bowl recipes with enough flavor and yummy nuts on top to keep you full until your next meal!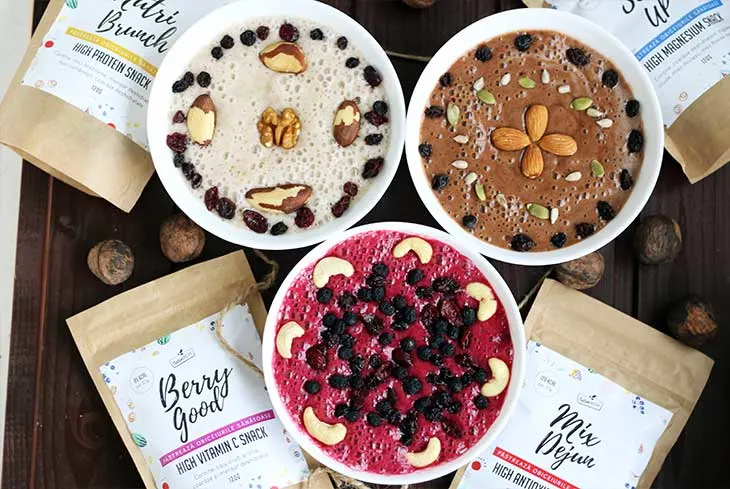 Blueberry Oatmeal Smoothie – Super creamy and packed with protein!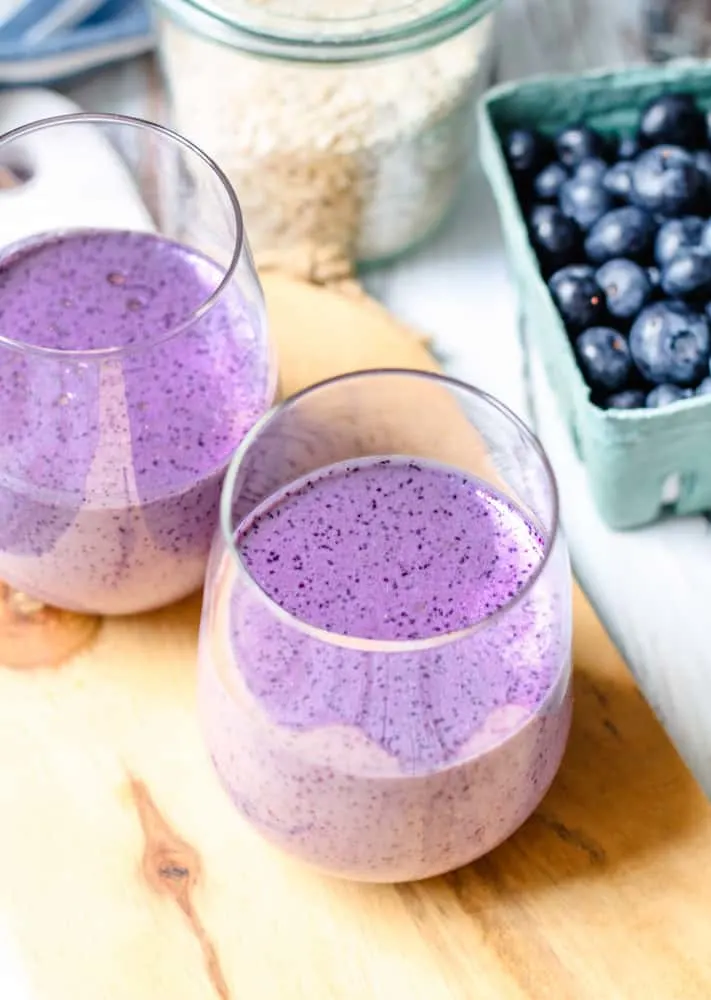 Indulge in the goodness of oats with this oats smoothie for weight loss. Packed with fiber and wholesome ingredients, this smoothie is designed to keep you full and satisfied while aiding in your weight loss journey. Whether you're seeking a quick and effective way to shed pounds or simply want to maintain a healthier lifestyle, our collection of smoothies offers a diverse range of flavors and benefits to cater to your weight loss needs. With these enticing options at your disposal, achieving your weight loss goals has never been this delicious or enjoyable.
If you love a creamy smoothie, this one's for you! Blueberries (fresh or frozen), oatmeal, and greek yogurt for the ultimate smoothie combo! Recipe created by The Honour System.
Superfood Smoothie | Healthy Smoothie Recipe with Almond Butter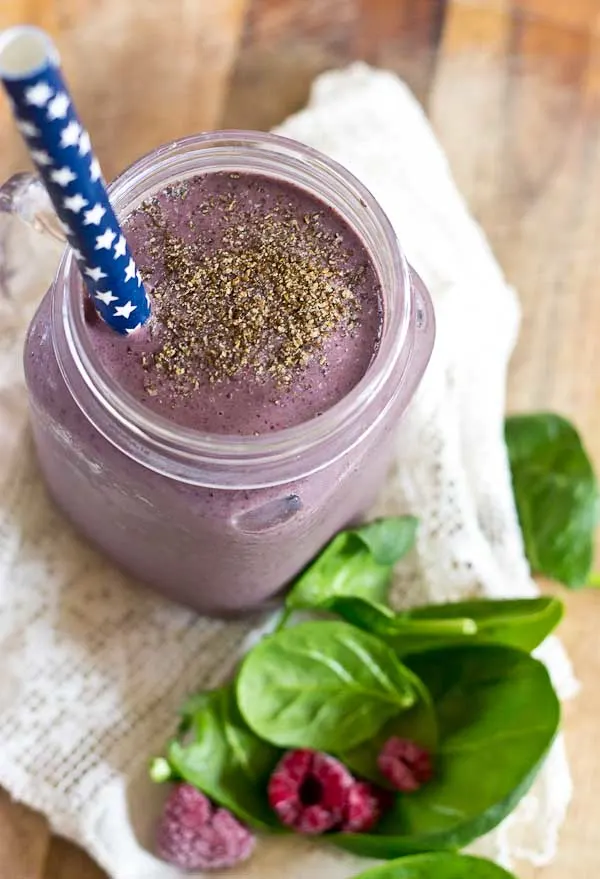 In case you love almond butter, then you'll absolutely fall in love with this superfood smoothie. It's yummy, it's creamy, and it's everything you ever dreamed of! Recipe created by Love and Zest.
Pear Ginger Smoothie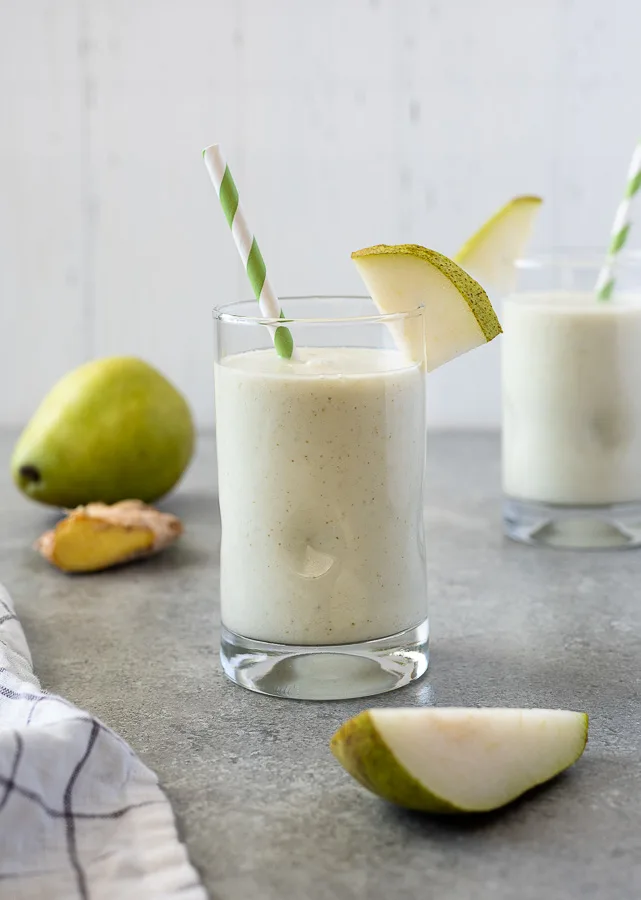 Are you the type of person that prefers a fresher smoothie? Why not try this pear and ginger combo? Ideal for detox and weight loss! Recipe created by Flavor the Moments.
Fat Burning Green Smoothie (Post Workout, Gluten-Free, Vegan, Paleo)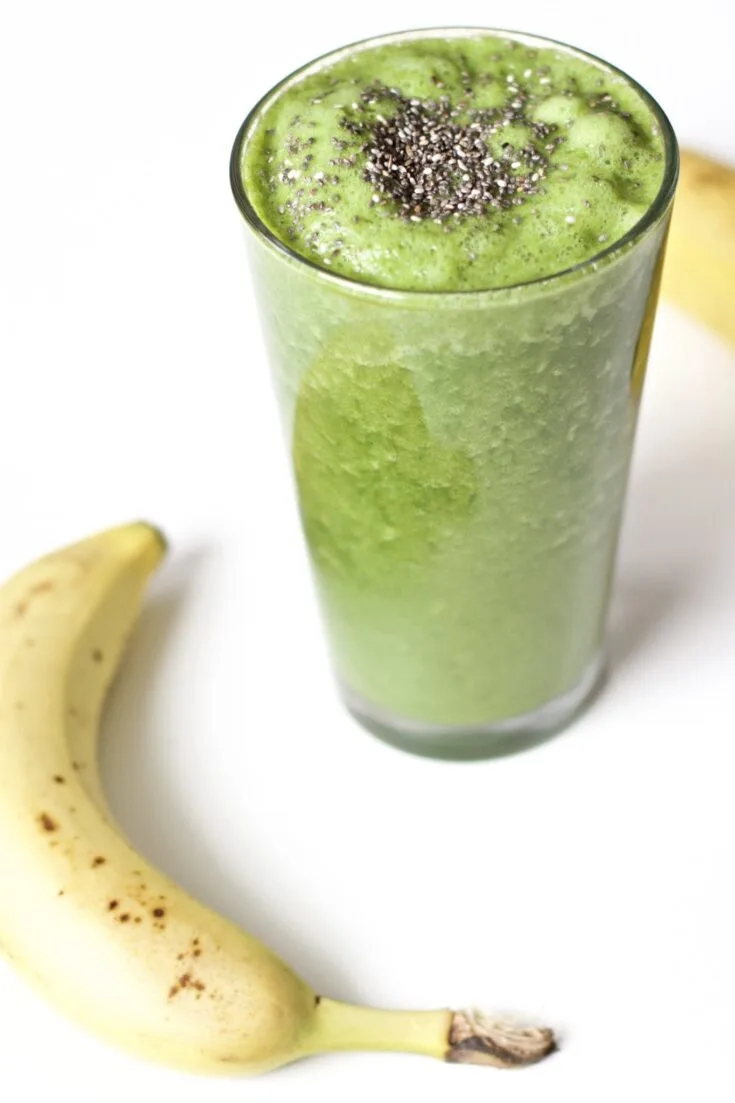 This fat-burning, post-workout green smoothie is ready in 5 minutes and it delivers results. Give it a try! Recipe created by North South Blonde.
A smoothie diet – what is it?
A smoothie diet can be a good place to start when trying out a detox diet, especially since the word "detox" has become synonymous with "smoothies." A smoothie diet refers to eating primarily fruits and vegetables blended together into one drink. So, in short, this diet means you'll basically replace your meals with smoothies.
Okay, but what's the link between smoothies and losing weight? Well, a smoothie diet can help people lose weight by providing them with more fiber than other food sources; this helps prevent hunger periods between meals. It also gives them energy without feeling as if they've eaten much food at all, keeping blood sugar levels stable throughout the day so there are no spikes or crashing lows later on down the road!
TIP: Keep in mind that this is not a long-term solution, and it can cause you to lose muscle if your body isn't getting enough protein through whole foods. So make sure you don't neglect other nutrients like protein or dairy products because these too contribute greatly towards making us feel fuller longer when consumed alongside those carbohydrates found inside our fruits/vegetables.
However, when done right (and with the right ingredients), this can be a healthy and effective way to get lean fast. The key here is moderation — make sure you're eating whole foods at other meals throughout the day so that your body gets all of its essential nutrients and macronutrients. This will help keep everything balanced and prevent any common side effects from happening during detoxing like constipation or fatigue.
Main detox ingredients in smoothie recipes for weight-loss
When it comes to the main ingredients in detox smoothies, you'll find a variety of different ones. Some of the most common include green tea, lemons, limes, cayenne pepper, garlic, and ginger.
But remember that just because your smoothie has these ingredients doesn't mean it will be effective for weight loss. It's important for you to consider how much protein is in any given recipe before consuming it on a regular basis — that way you won't be left feeling hungry after one too many cups of fruit juice!
These are all fantastic ingredients for detoxing your body from harmful toxins — whether those come from foods or pollutants in our environment. When consumed regularly as part of an overall healthy lifestyle (and not as a crash diet), detox smoothies and these ingredients specifically can help flush out toxins while providing nutrients that aid organ function and fight disease at the same time!
Ready to give it a try? Scroll down to find a list of the best hand-picked detox smoothie recipes for weight-loss you'll actually want to try. Quick, delicious, and well-thought recipes that will make sure you're not deprived of any important nutrients during the day.
Enjoy! 🙂
Detox Smoothie Recipes for Weight-Loss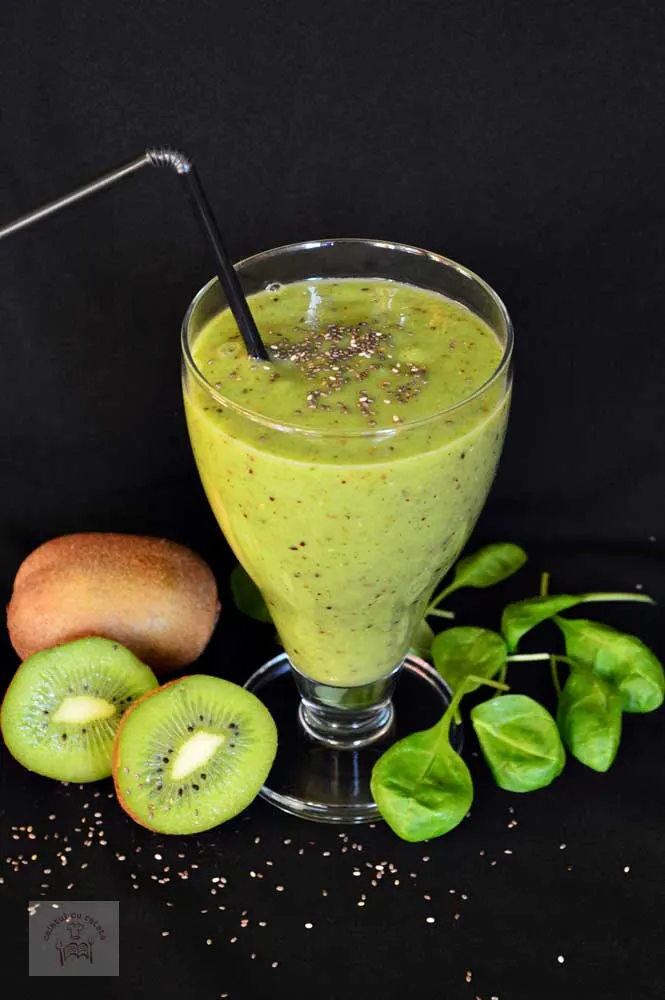 Do you want to lose weight? Here are 10 detox smoothie recipes for weight-loss you'll actually want to try. Quick, effective and super delicious!
Instructions
Choose your favorite detox smoothie recipe.
Organize all the ingredients.
Prep a simple smoothie!