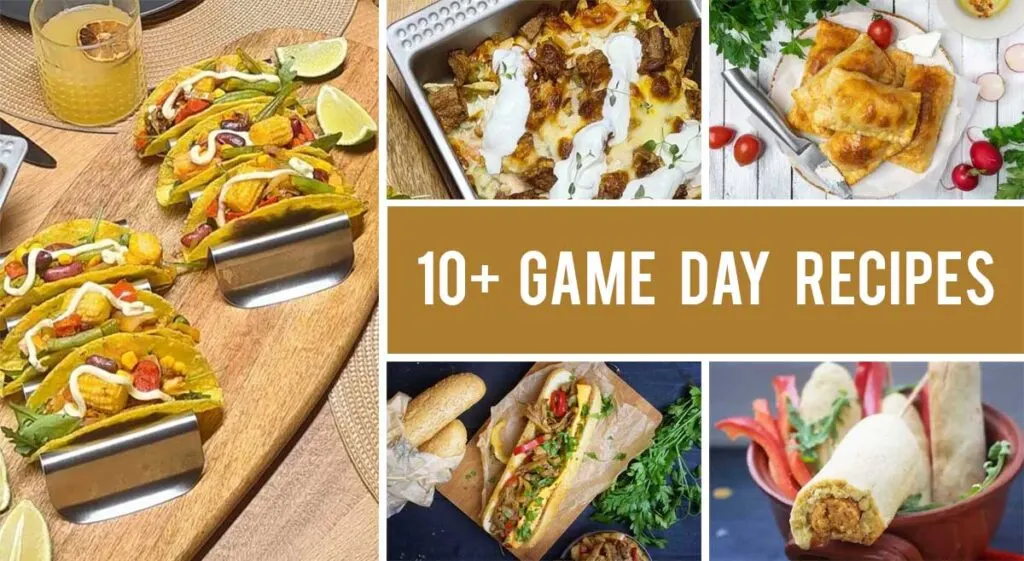 Game day coming up? A good reason to celebrate with some snacks! Here are the best game day recipes that taste just as good as they look!
Get ready to score big on game day with a lineup of mouthwatering and satisfying snacks that cater to all tastes! Whether you're a die-hard vegan or a devoted vegetarian, we've got your Super Bowl spread covered with a fantastic array of options.
For those craving plant-powered delights, our vegan game day snacks are a touchdown of flavor. Dive into crispy tofu bites, loaded nachos with dairy-free cheese, and delectable veggie sliders that will have even the most dedicated carnivores asking for seconds.
But wait, we haven't forgotten about our vegetarian fans either. From zesty stuffed mushrooms to cheesy spinach and artichoke dip, our vegetarian game day food options will leave your taste buds cheering for more.
Looking for a winning play? Try these easy Super Bowl appetizers, featuring crowd-pleasing favorites like crispy potato skins, flavorful hummus platters, and tangy buffalo cauliflower bites that will make your football party a hit.
When it comes to football snacks, we've got all bases covered. So, gather your friends and family, set up the TV, and get ready to enjoy a game day feast that's a true culinary touchdown. With our vegan and vegetarian Super Bowl snack ideas, your spread will be the talk of the town – no matter who wins the game!
Best Game Day Recipes (Veg-Friendly)
Mexican dinner? Movie night? Regardless of the occasion, these loaded vegan nachos are the BEST snack! Here's how to make them in 15 minutes!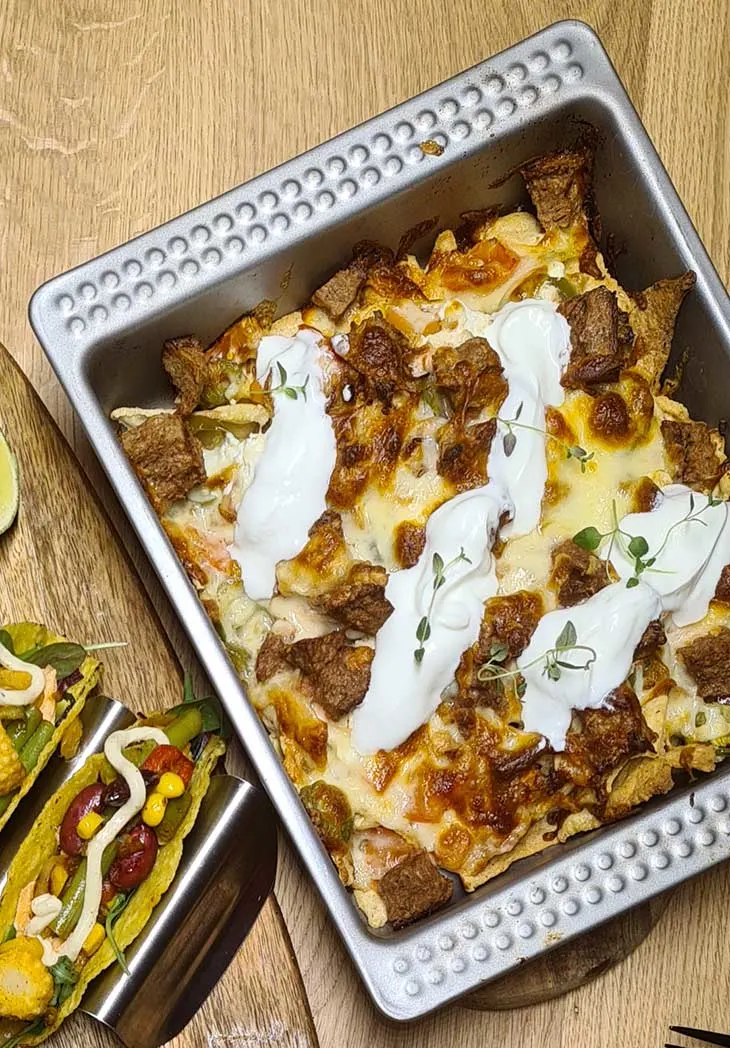 Mexican food at home? Yes, let's do it! These vegan hard shell veggie tacos are the perfect idea fora quick, delicious and healthy dinner.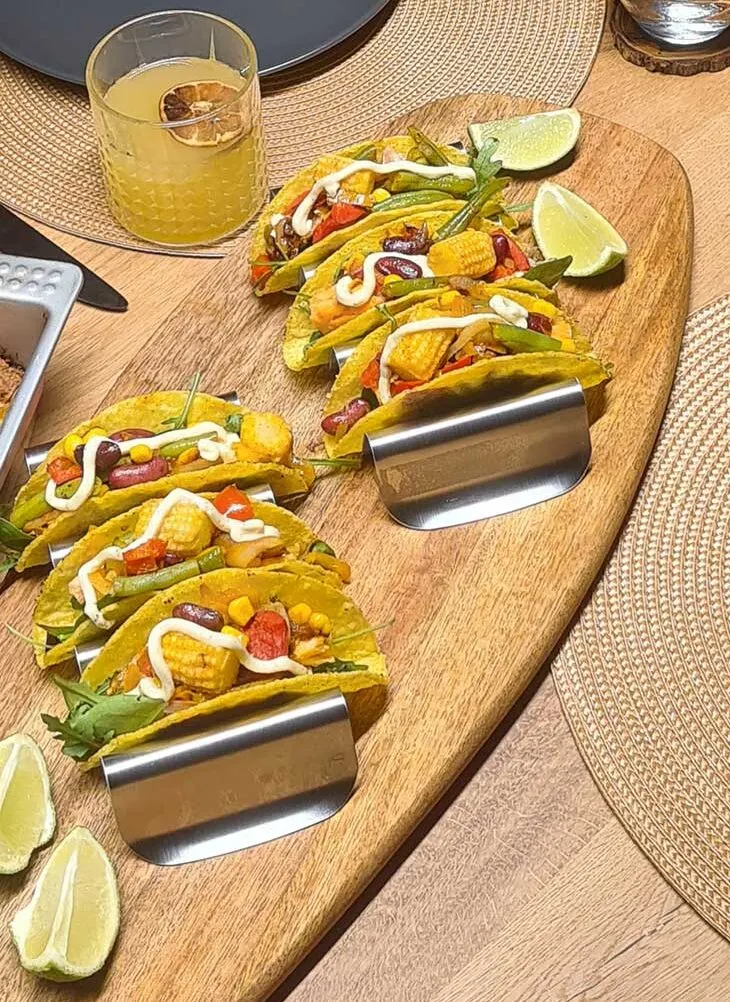 Have you heard of hot pockets before? If not, you have no idea what you're missing on! Here's how to make the most delicious pizza hot pockets – the ultimate snack!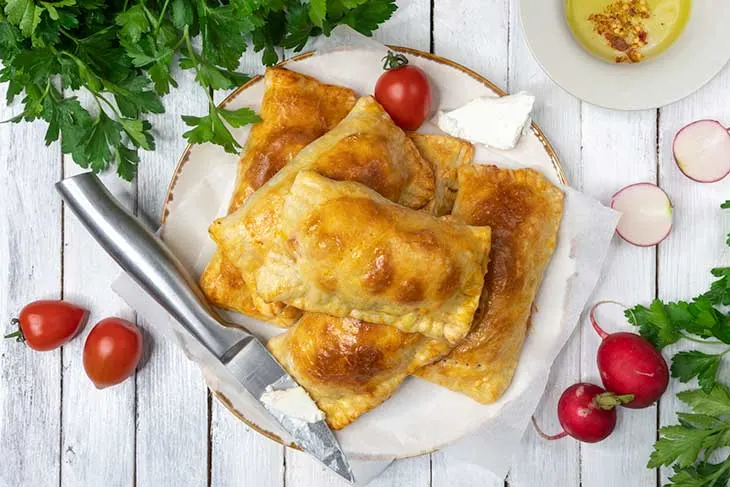 Here's how to make a vegan Philly Cheesesteak sandwich, inspired by the legendary American sandwich! It's just as delicious as the authentic recipe, but healthier!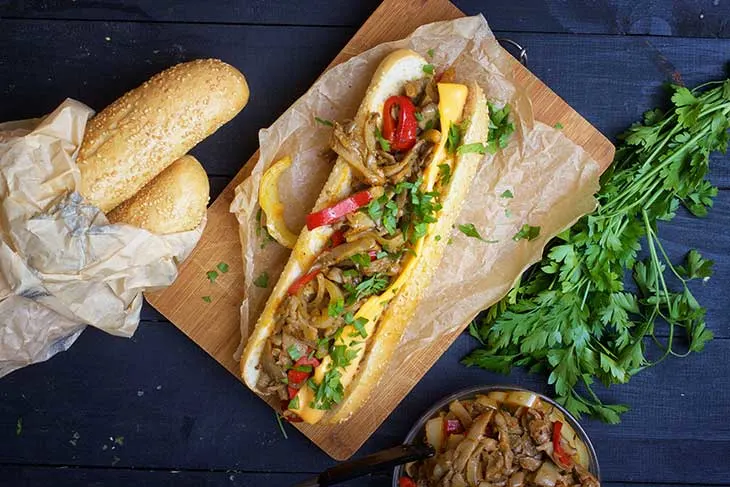 Going to a barbecue or picnic with your friends and family? Make these vegan corndogs and surprise them with a delicious, meat-free alternative of the popular American corndogs recipe!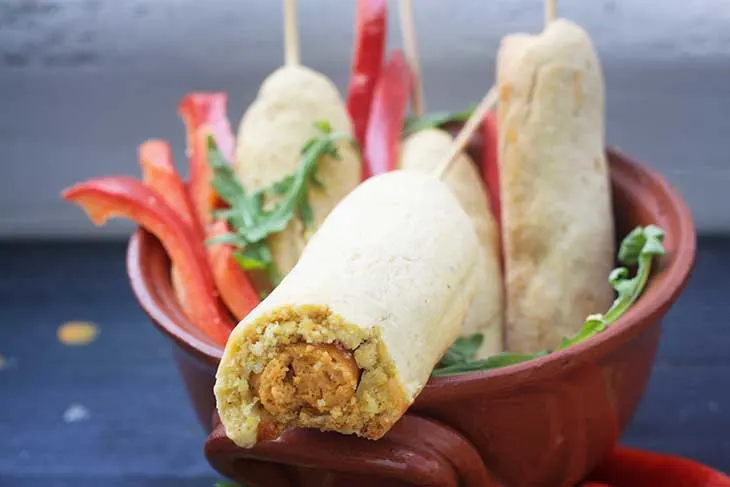 In case you're looking for something with an Asian twist, these vegetable potstickers are definitely the right choice. To be served with the recommended sauce, of course! Recipe created by Damn Delicious.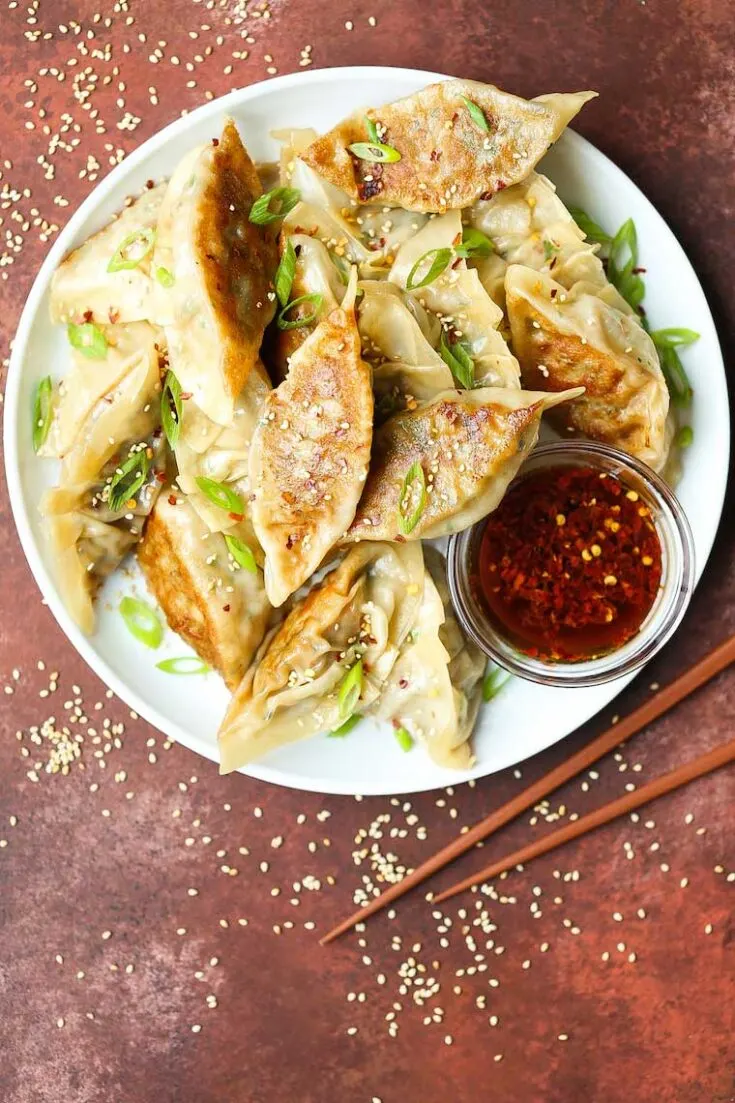 I simply love potato skins! And if we're talking about sweet potato skins, it gets better and better. One thing's for sure, though: this recipe is made to share! Recipe created by It's A Veg World After All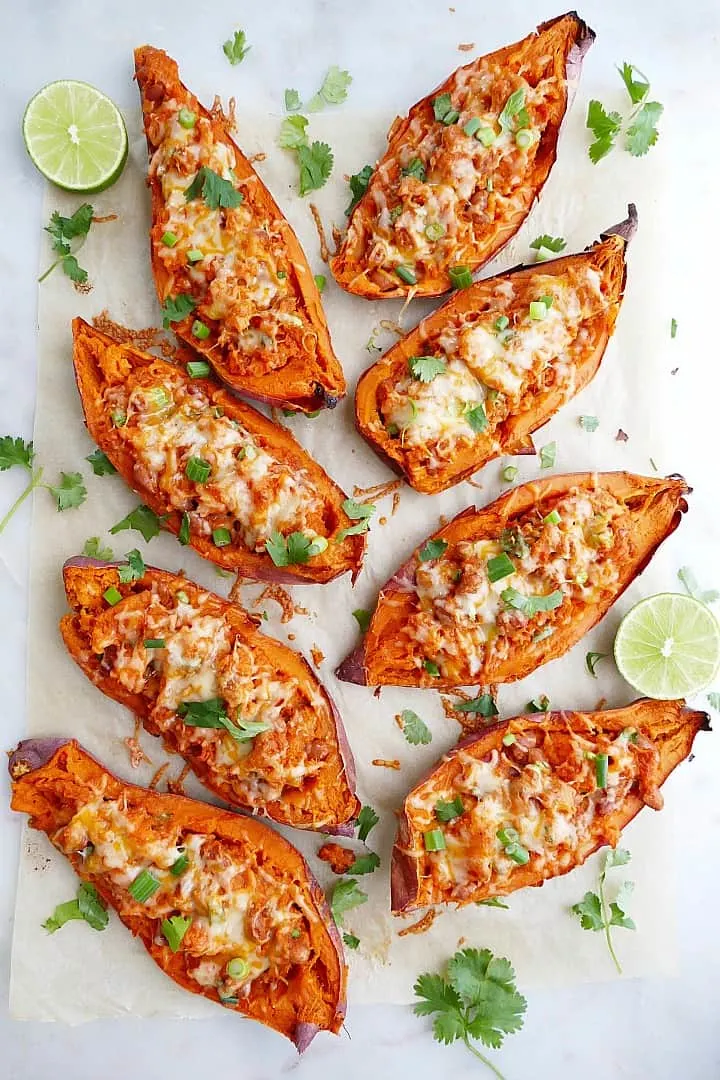 Nacho lover? Then you HAVE to try this cheesy baked black bean dip. It's so good, you might just end up eating it plain with a spoon! Recipe created by Hello Little Home.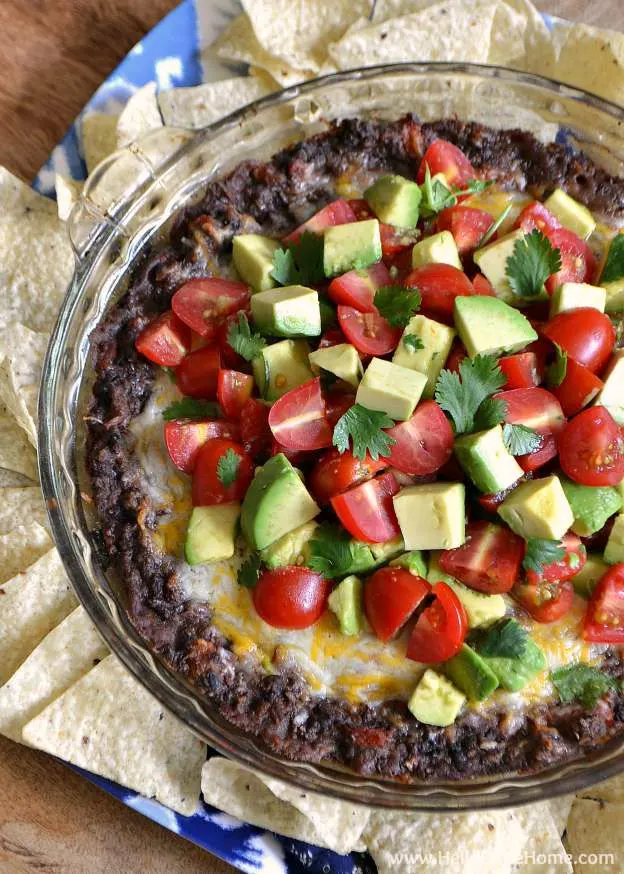 Of course, I couldn't omit fries from this list. And, trust me, this recipe takes fries to a whole new level by adding some yummy corn and lime crema. Try it and see! Recipe created by A Virtual Vegan.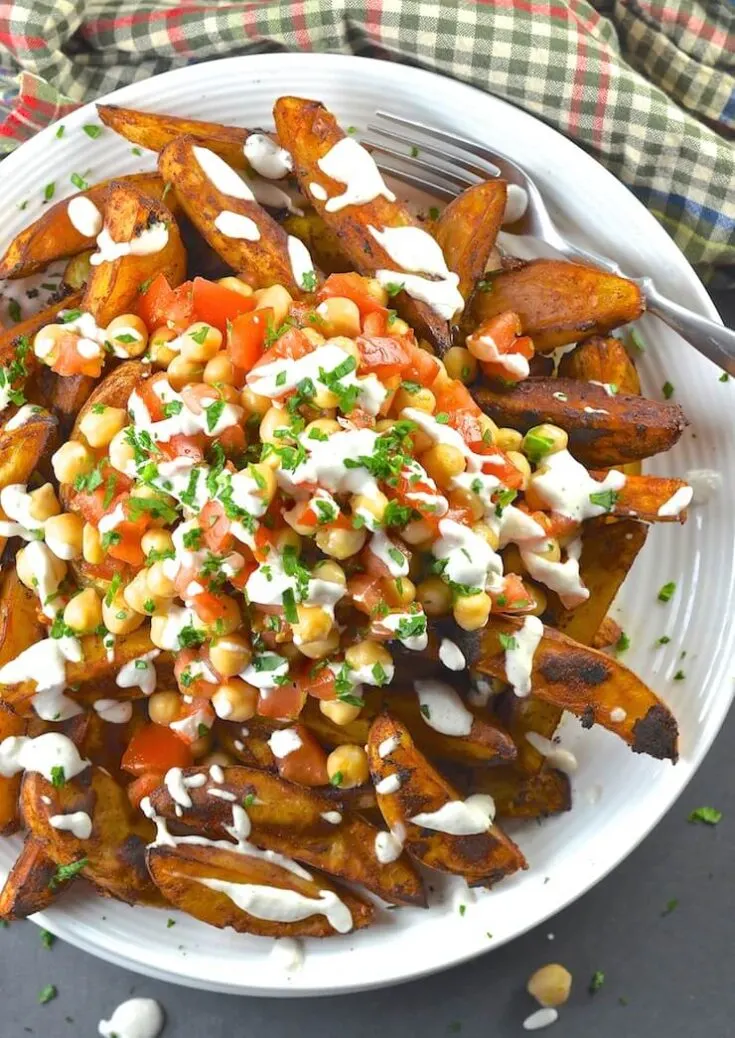 Yes, I promise, these cauliflower bites with buffalo sauce taste just as good as they look. And they look incredible! Recipe created by Nesting Lane.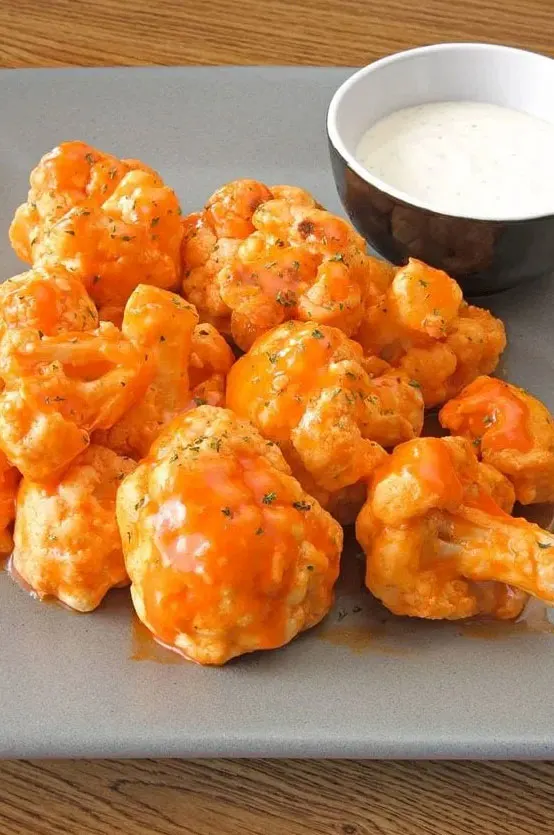 Whenever you're running out of inspiration, make some quesadillas. This idea never fails! Recipe created by Eat With Clarity.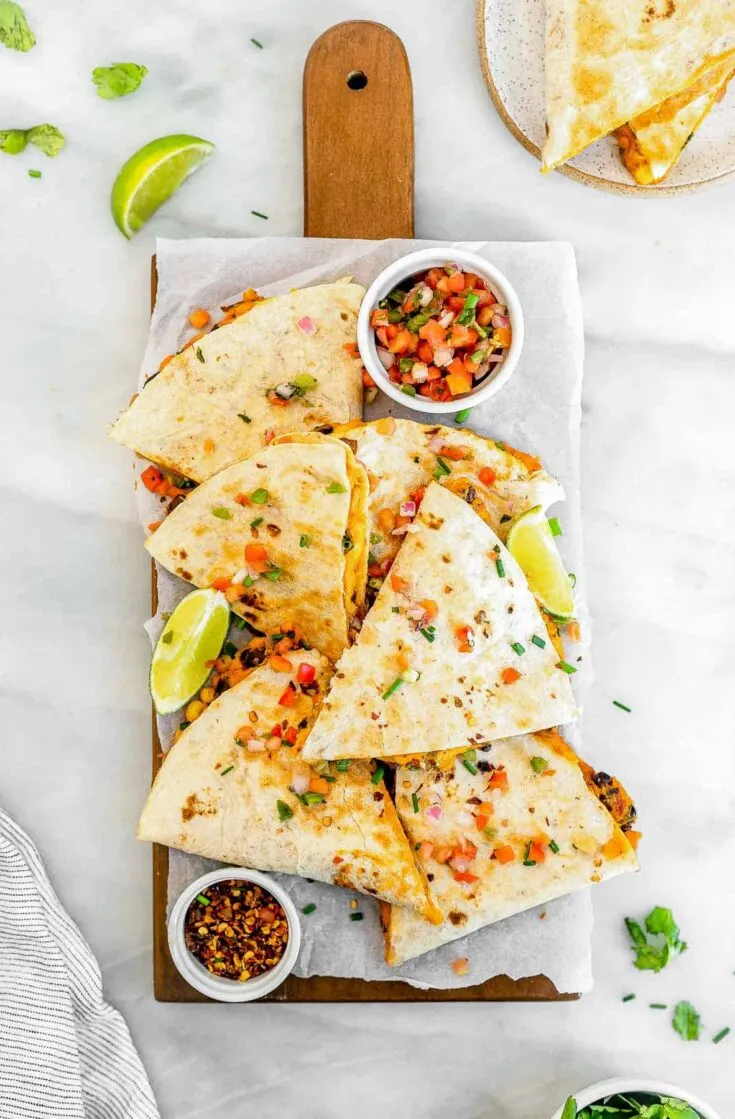 For all those following a vegan diet that have been craving some good old "pigs in a blanket", here's the recipe you've been looking for! Recipe created by Zardy Plants.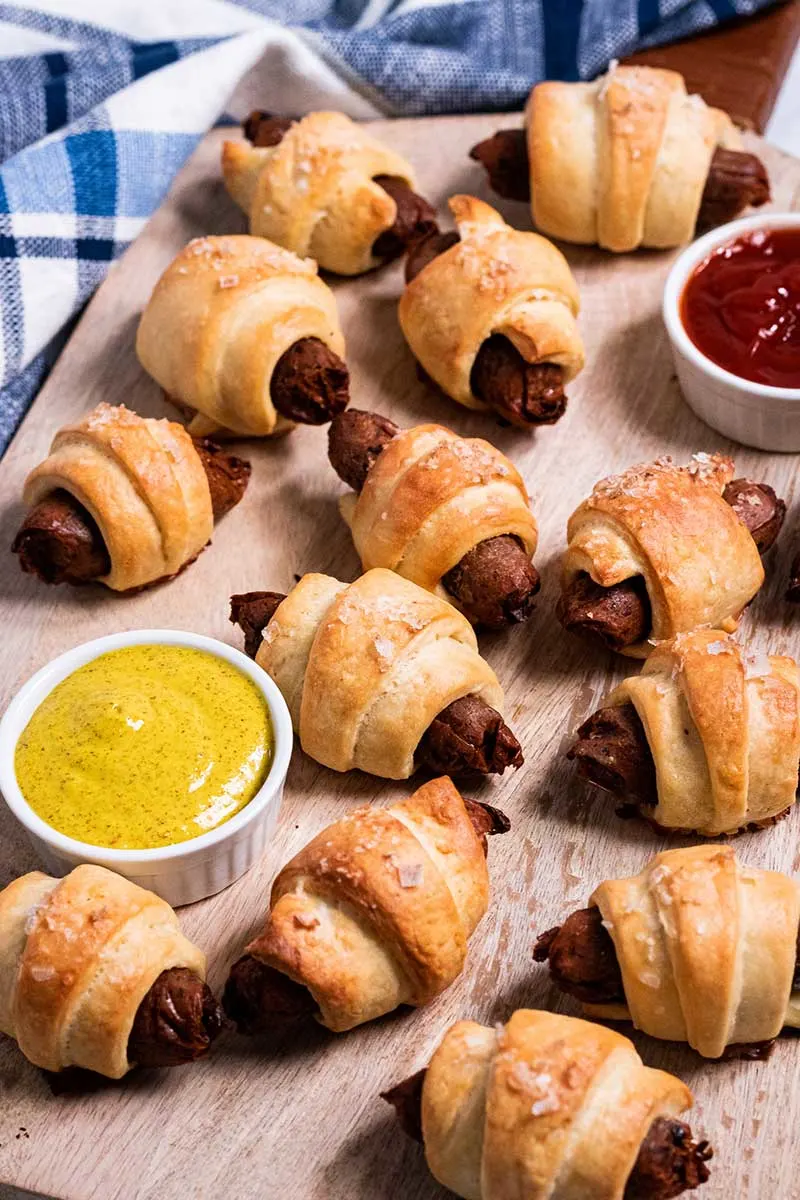 Super Bowl or any other sports game you might watch, one thing's for sure: game day is always best when food is involved too. And I'm talking about food that's meant to be eaten with a crowd, food that can be shared and that can be easily eaten in-between cheering for your favorite team. I'm sure you know what I'm talking about!
Of course, I won't recommend you eat a steaming bowl of soup on Game Day. Or a stew with a side of rice or anything similar. No, my friends. We're talking about FUN food here: tacos, sandwiches, corndogs, hot pockets, nachos with yummy salsa, potato skins, and everything in-between. Food that everyone will love. Just one thing to keep in mind, though: make sure to make a little extra, as I'm sure these snacks will be gone from the table in no time. You'll see!
Whenever game day approaches, I start planning a quick but yummy menu. Nachos are one of our favorite snacks, followed by chips or grilled sandwiches. But I like to spice things up from time to time and add some exciting additions. All vegetarian, of course!
In case you were on the search for some amazing, healthy game day recipes that taste just as good as they look, you have ended up opening the right article because snacks are my specialty! I just love having friends over and serving them finger food or delicious snacks that we can all eat while we watch a match or, why not, a movie!
And because I want to offer you a big dose of inspiration, this is exactly why I created the list below. Scroll to find the best game day recipes that will surely impress you and all your guests as well. One promise: all the recipes below are super, super easy to make, and super delicious too. None of them require too much effort or time involved. Hey, you know I don't like spending endless hours in the kitchen, so you can always count on me for quick recipes!
Best Game Day Recipes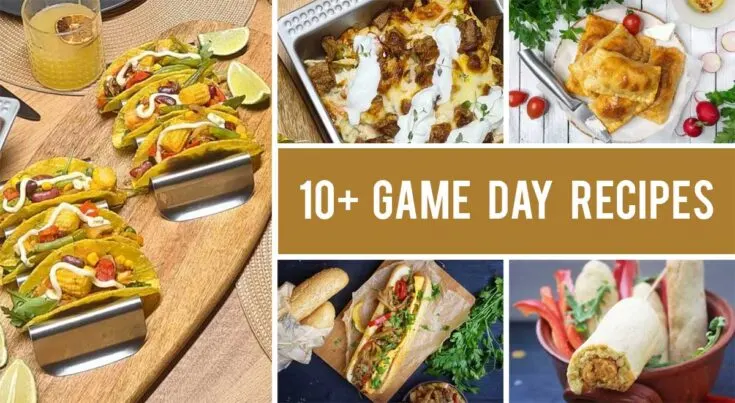 Game day coming up? A good reason to celebrate with some snacks! Here are the best veg-friendly game day recipes that taste just as good as they look!
Instructions
Choose your favorite game day snack recipe.
Organize all the ingredients.
Prep a delicious appetizer for Game Day.