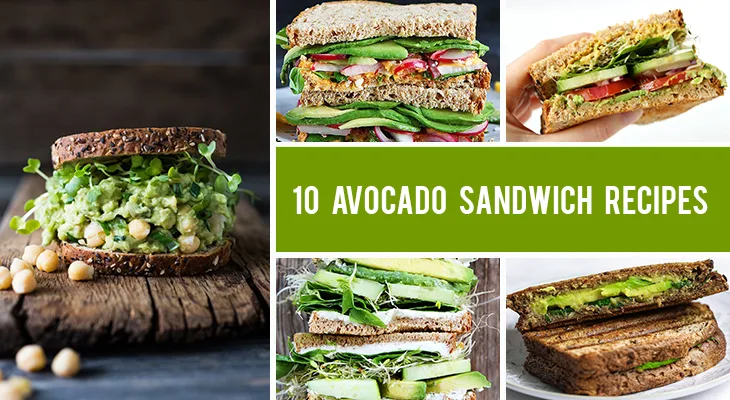 Looking for a quick snack or a healthy lunch full of nutrients and healthy fats? Look no further than adding a little avocado to your sandwich! Check out these avocado sandwich recipes that are just perfect for avocado lovers! >>>
Today we'll explore some exciting ways to use avocado in your sandwich. Maybe you're out at lunch and you want something both savory and filling, and undisputedly vegan – avocado is the perfect choice to add to your meals. Put it in a sandwich in order to enhance the taste and healthy fat content without a big surge in calories.
Avocado is an insanely versatile fruit – it can replace either the butter or cream cheese in a sandwich, or it can be used as a topping or dressing in salads, or even as a solid ingredient. Make use of it in your own way in order to make a delicious vegan dish! You can use avocado to cook meals that are low in calories and high in deliciousness!
Now, of course, you might argue that you have no time for cooking – understandable, at the pace the world moves today, who has? You've come to the right place! The following recipes will show you how to assemble a quick healthy sandwich in almost no time at all – so almost no cooking is necessary!
Click on the linked titles below in order to explore 10 different healthy recipes for avocado sandwiches! Some of these recipes are mine, and the others I borrowed from some awesome food bloggers that I recommend you check out! Which one did you like best? Try out these avocado sandwich recipes for healthy mornings and enjoy the start of your day!
Avocado Sandwich Recipes
This is a really quick and easy lunch recipe you can whip up in less than 10 minutes! The smashed chickpeas add texture to the avocado sandwich spread. Feel free to add any herbs and spices that you like! This sandwich is a great energy boost for your day as well!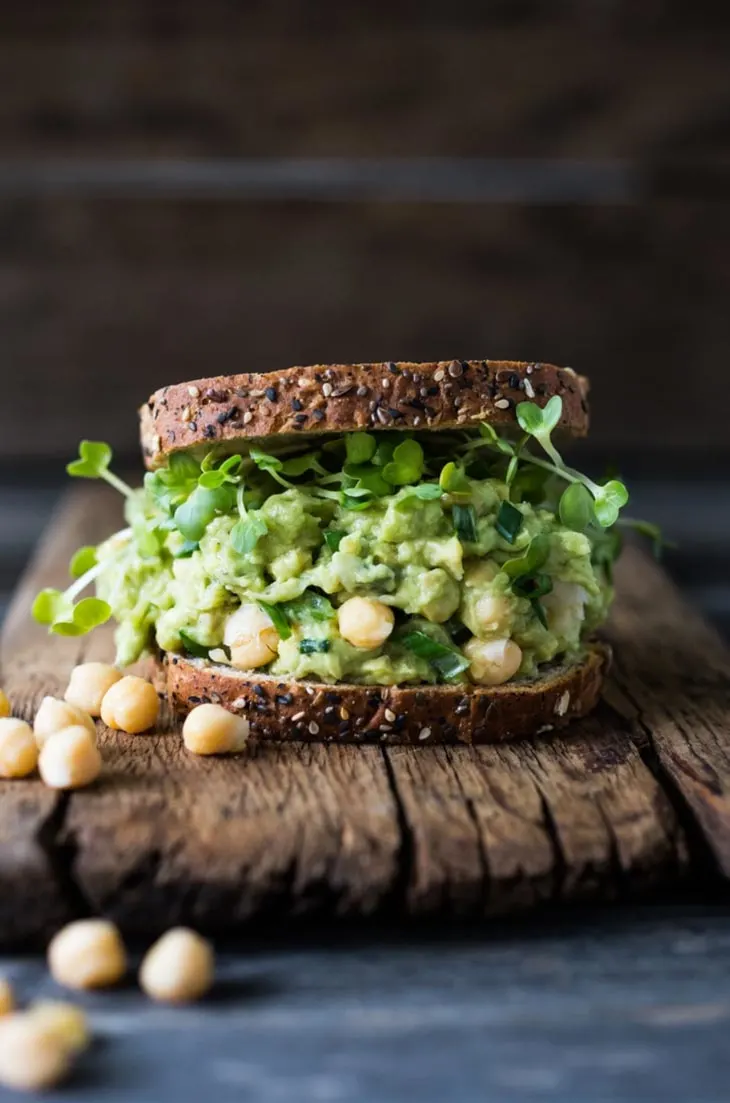 This recipe comes from Sweden, and it is quite simply over the top! The Smörgåstårta (lit. Sandwich cake) is the perfect cross between a sandwich and a cake – lots of ingredients, lots of different ways to make, serve cold, share with friends. The vegan version is as delicious as it is nutritious – just apply a healthy dose of avocado spread on top and you're ready to go!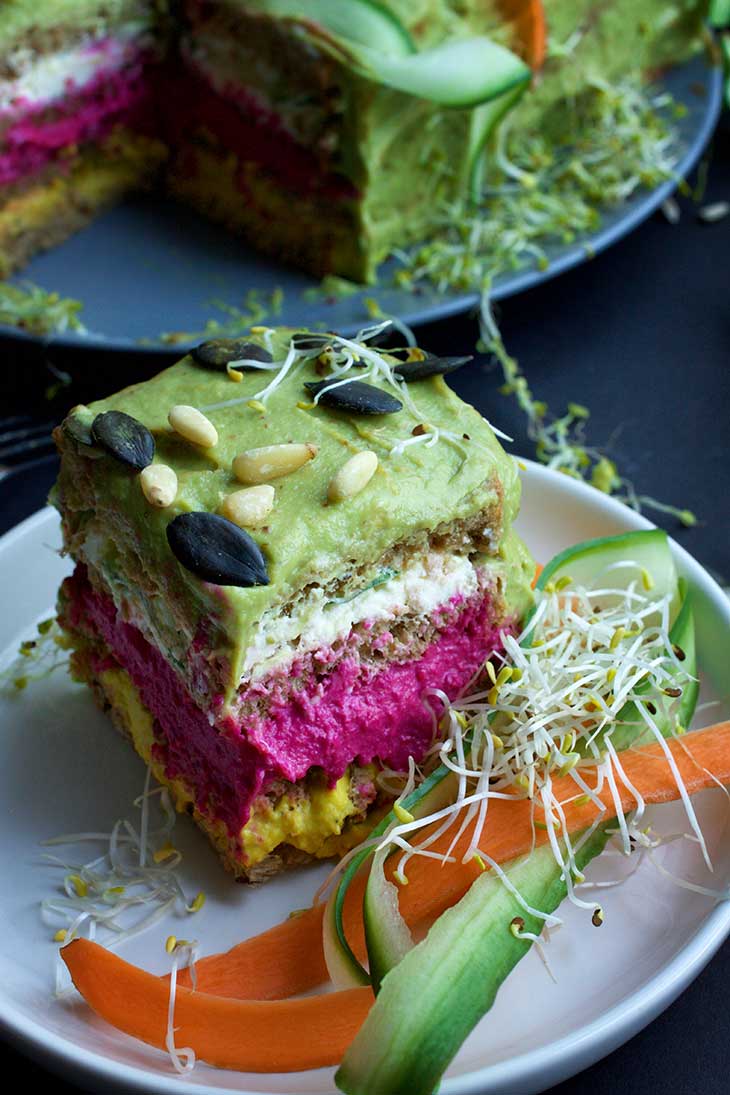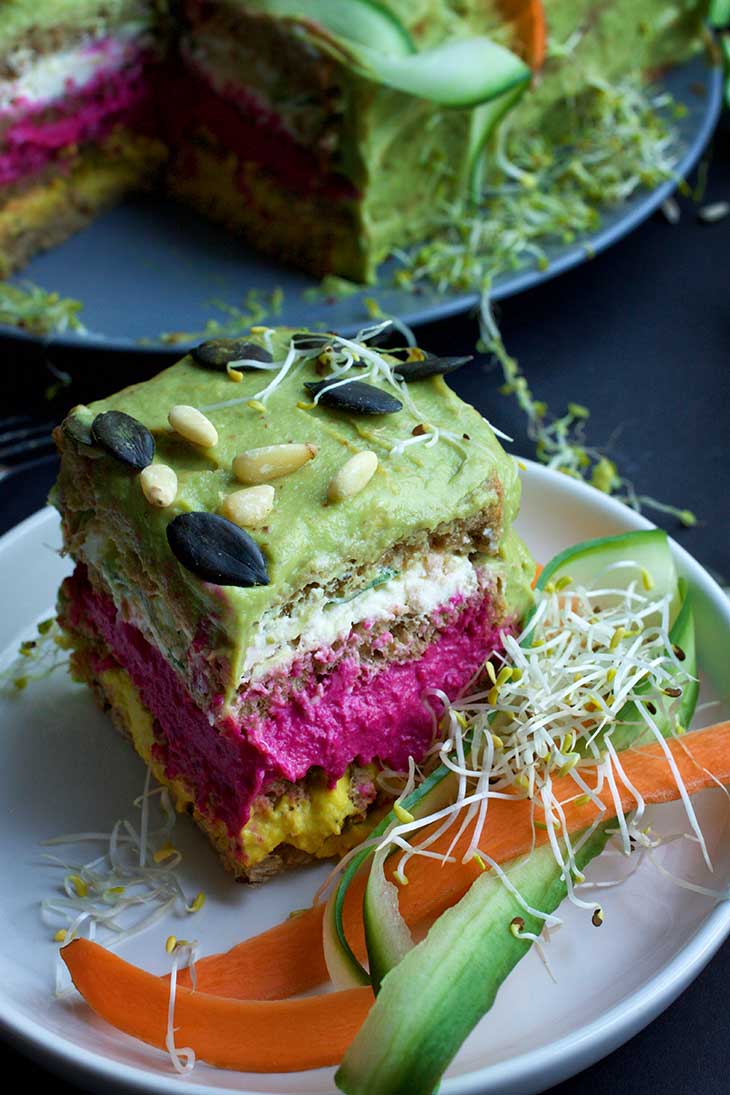 Made a delicious avocado chickpea salad and want to take it with you at work? No problem – take two slices of bread and spread it between them to your heart's content. There's really not much rocket science to this – the creamy salad works great as an avocado sandwich filling!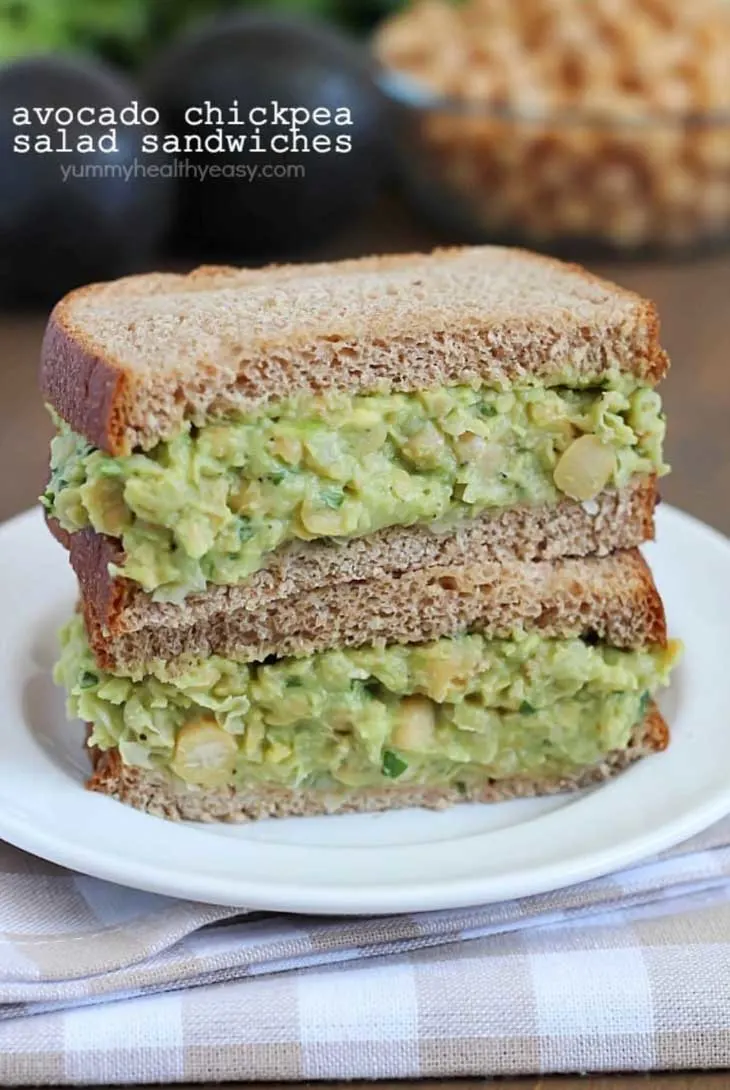 Lean and green, this simple summer recipe is totally fresh! This is a vegetarian recipe that includes herbed goat cheese, but you can totally replace that with your favorite sort of vegan cheese. This sandwich uses whole avocado slices and is garnished with a little lemon oil. Yum!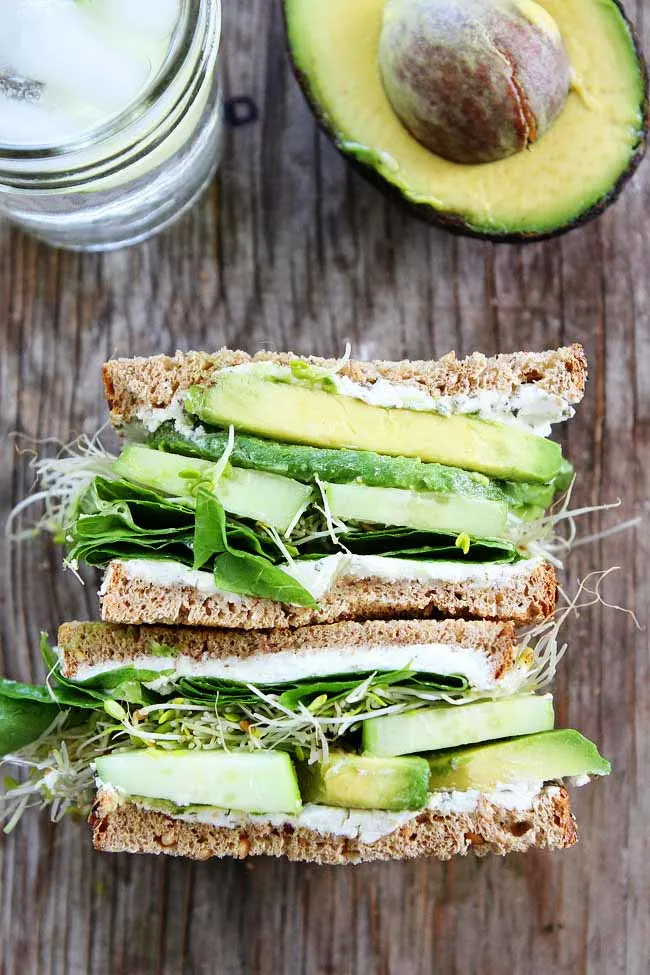 Ever wanted to feel the joys of a classic grilled cheese sandwich again, after transitioning to veganism? With this quick recipe, you'll never be able to tell the difference! This is a mouthful of different textures – the crunchy bread, the creamy avocado slices, and the soft pesto sauce – it makes for a special treat!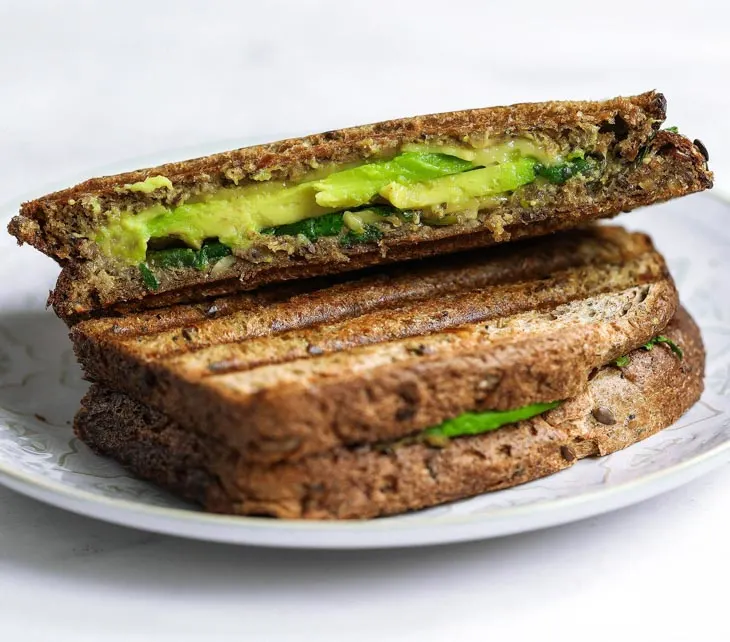 This one's pretty straightforward – mashed avocado, veggies of your choice and sprouts. Up the protein content by adding tofu! The avocado will act as a glue for all the ingredients. It's a simple, fresh recipe you can make with anything you have left in your fridge!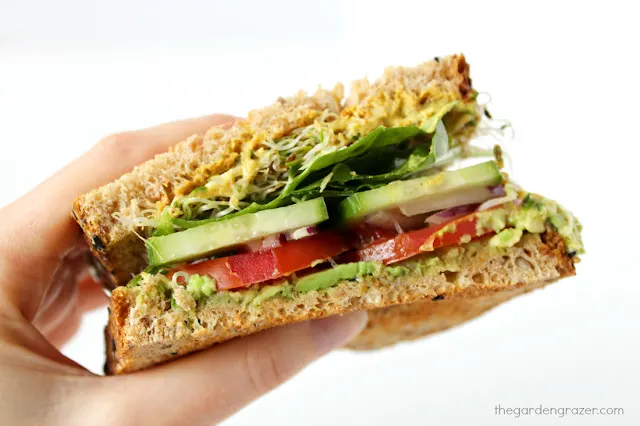 Are you searching for some more avocado sandwich ideas? Are you ready to spice things up? Try this recipe for a classic avocado sandwich with a twist brought to you by the chipotle hummus! Hummus is a great glue for any vegan sandwich, and the special Chipotle-style recipe will drive your sandwich skills forward!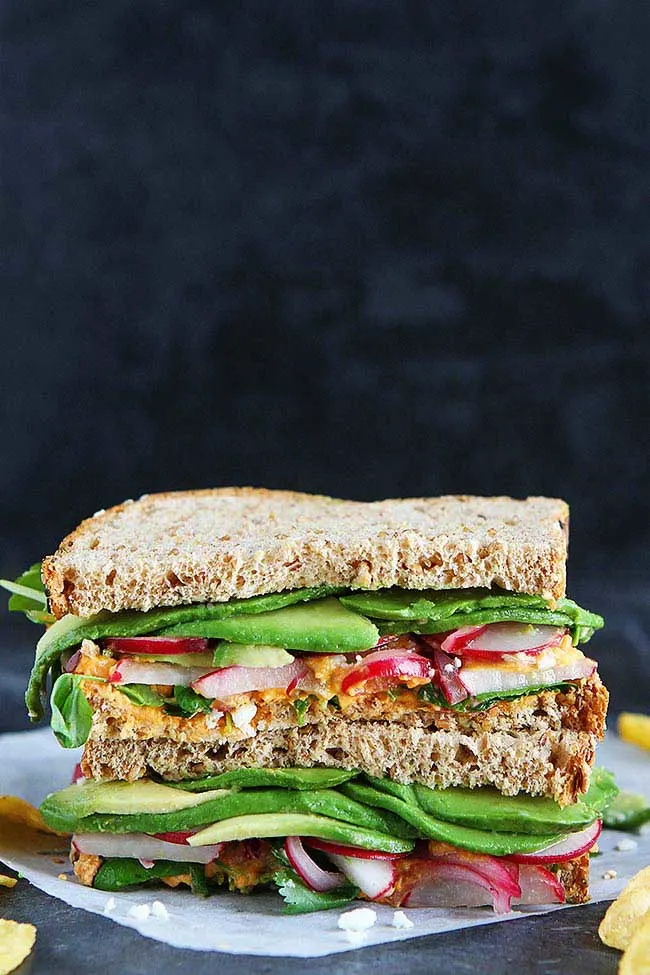 If you're in for a more savory, more filling sandwich for lunch this might be for you. The avocado and tofu give you lots of clean protein and fat and adding caramelized onions to any dish will create an explosion of flavor. Mustard is a must add ingredient as well!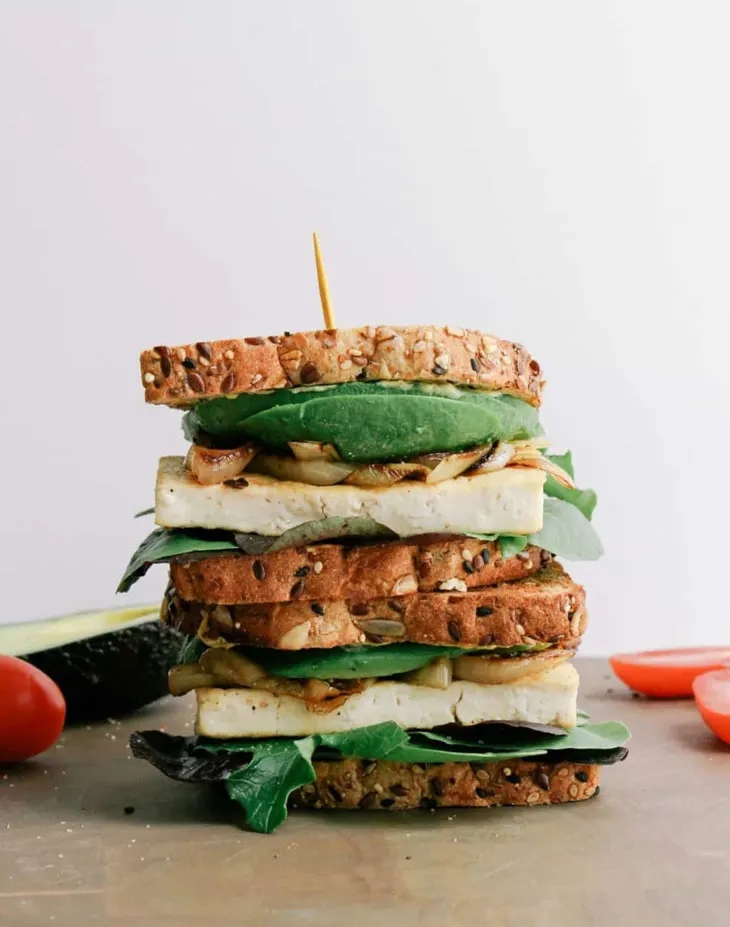 This blogger's mom just became vegan, and she shared her wonderful recipe for a grilled sauerkraut sandwich. It's got a splendid garlicky flavor, and the combination of textures given by the crunchy sauerkraut and creamy avocado goes together much better than would be expected!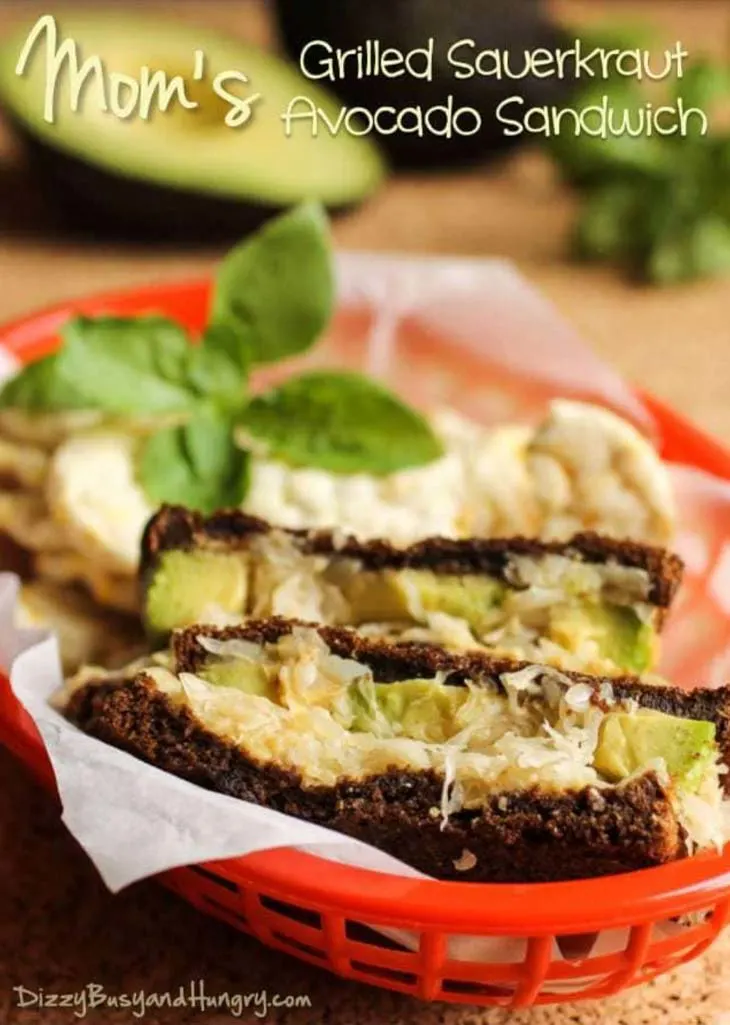 The quesadilla is the world's favorite quick snack from Mexico, so it makes sense it had to be turned into vegan goodness! Bell pepper, black beans and other ingredients of your choice will take the place of the traditional meaty and cheesy ingredients, with no sacrifice in flavor.