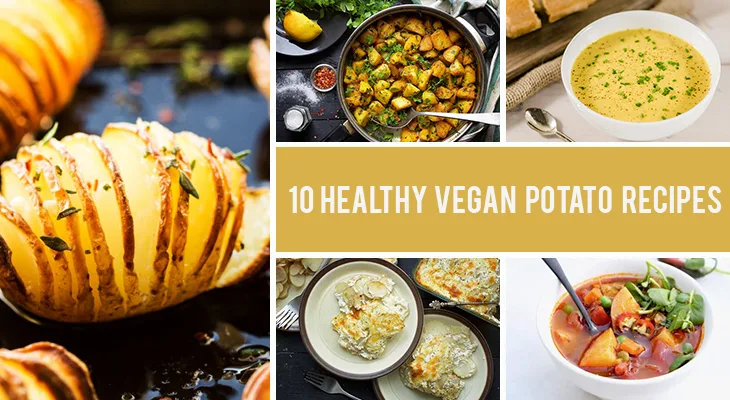 Here are 10 healthy potato recipes perfect for both lunch and dinner! Enjoy these delicious potato comfort meals that will surely become your favorite! Check out the recipes below.
It's no surprise that potatoes are one of the most versatile foods ever! You can use them for countless recipes and they're also a staple ingredient in many vegan recipes. Another best thing about potatoes is that they are pretty cheap, rich in potassium, calcium, vitamins, magnesium and more! Plus, you can buy them all year round!
I always associate potatoes with comfort food. There's something so simple and special about taking a couple of potatoes, sprinkling them with olive oil and some yummy seasoning, putting them in the oven and done, your perfect comfort meal is ready! They're so easy to make and the results are super delicious and enjoyable, regardless of your chosen cooking methods. You can fry them, make gratins, casseroles, bake them or even boil them and make the classic mashed potatoes – the sky is the limit here, really.
Even though there are some well-known potato recipes that are full of bad carbs, this doesn't mean you can't create some amazingly delicious and healthy potato recipes!
There are tons of tasty, unique meal ideas out there, but I gathered here 10 of my favorite vegan potato recipes that you can try for lunch or dinner. It's true that all these recipes are vegan, but I assure you that everybody will love them, regardless of their eating habits! You'll find here some healthy potato recipes for quick meals, comforting dinners or even for fancy breakfasts. I hope every potato lover will enjoy this yummy selection!
Click on the link titles to access these healthy potato recipes. Many thanks to all the wonderful food bloggers who created these recipes (you'll also find 4 of my favorite vegan potato recipes here). I'm sure you'll love these recipes as much as I do and you'll find something for every taste!
Vegan & Healthy Potato Recipes
Craving a comforting and delicious meal? This French-inspired vegan scalloped potatoes recipe (Pomme Dauphinoise) is the perfect 'cheesy' potato-based meal is perfect for any day! The gratin cooking technique was developed by the French and it has been widely used ever since.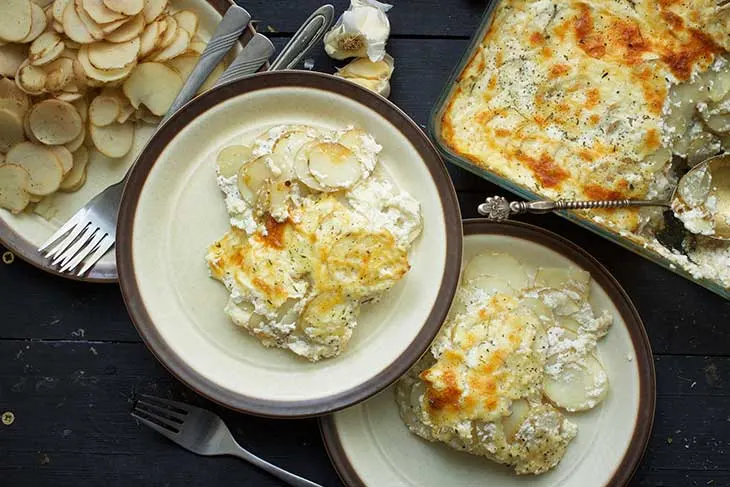 If you're bored with the old ways of cooking and eating potatoes, then you should give these Batata Harra (spicy roasted potatoes) a try! They're soft on the inside and crispy on the outside and I promise you they will become your favorite way of eating potatoes!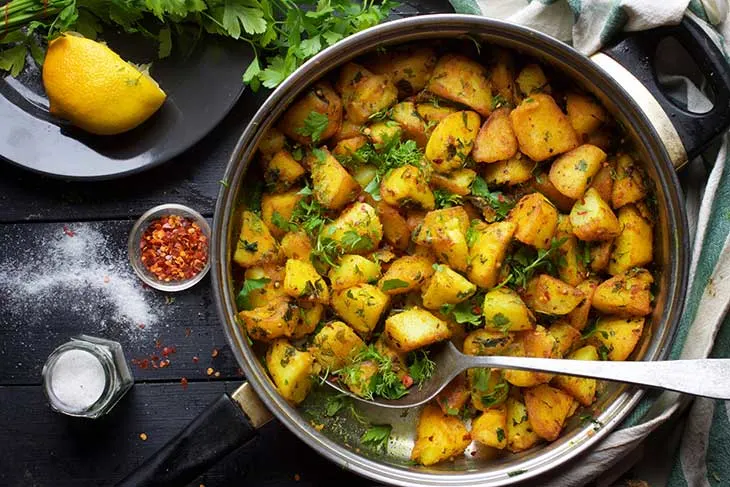 This is one of the most delicious and healthy potato soups out there – it's made with potatoes, leeks, green peas and lots of yummy veggies! Add some extra slices of hot red chili pepper on top for a complete experience and you're good to go!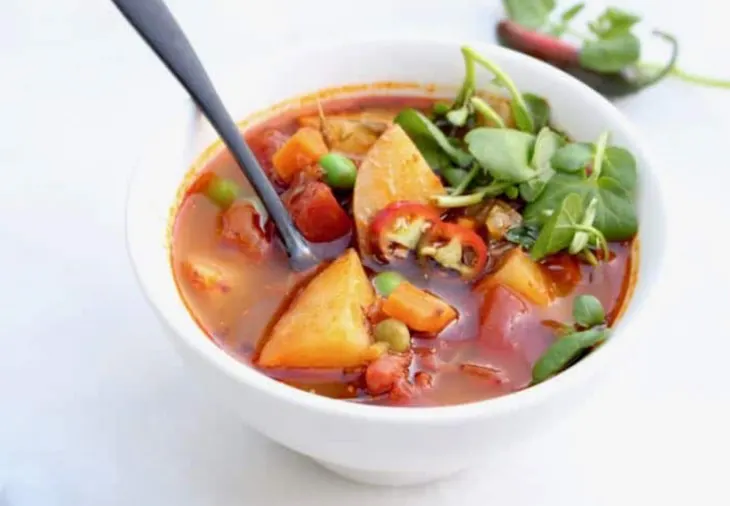 If you want to have a taste of the authentic Spanish cuisine, then you must absolutely try this potato tortilla! It's completely egg-free and vegan and you can serve it for lunch, brunch, or a fancy breakfast.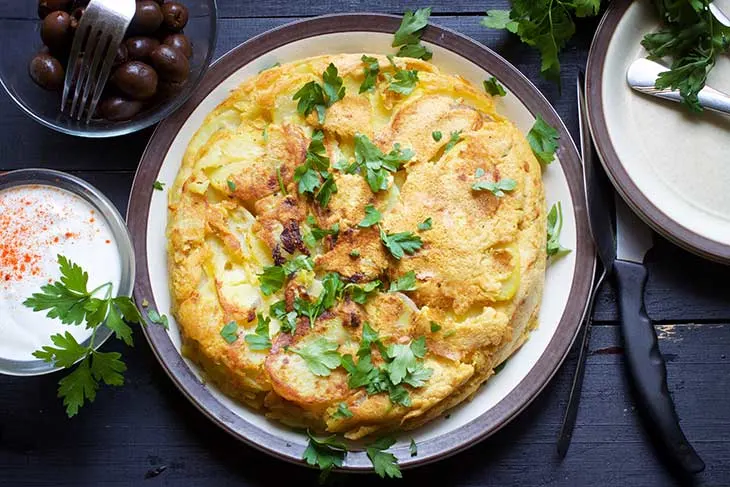 This yummy cheesy potato soup recipe is perfect for a cold day when all you want to do is lay in bed. It has a delicious taste and if you sprinkle some fresh chives you'll get the perfect herby twist!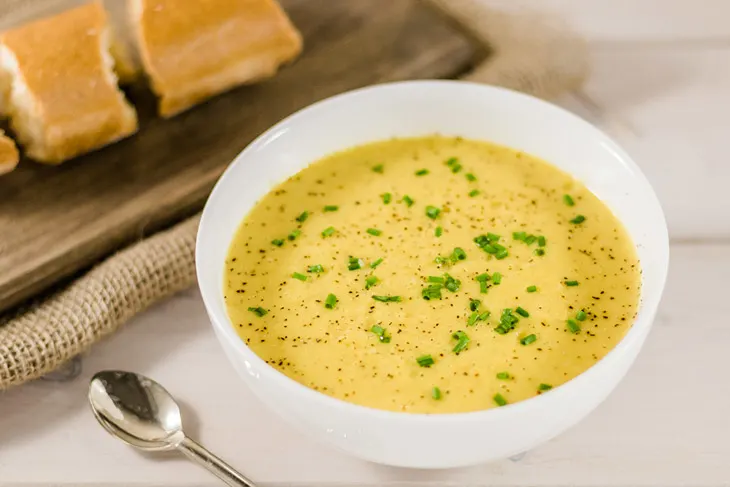 Potatoes or waffles? Why choose when you can have both?! This awesome recipe with shredded potatoes combines yummy red peppers, green onions, shredded vegan cheese and lots of seasoning in order to achieve the perfect meal!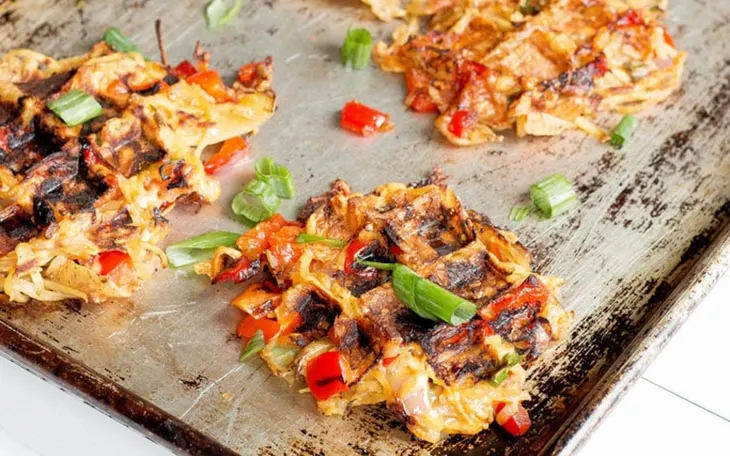 Even though potatoes are delicious in any form or recipe, you must try this simple and delicious crispy potato casserole! You will only need some simple ingredients such as seasoning and olive oil and you'll end up with the perfect combination of soft and crispy potatoes!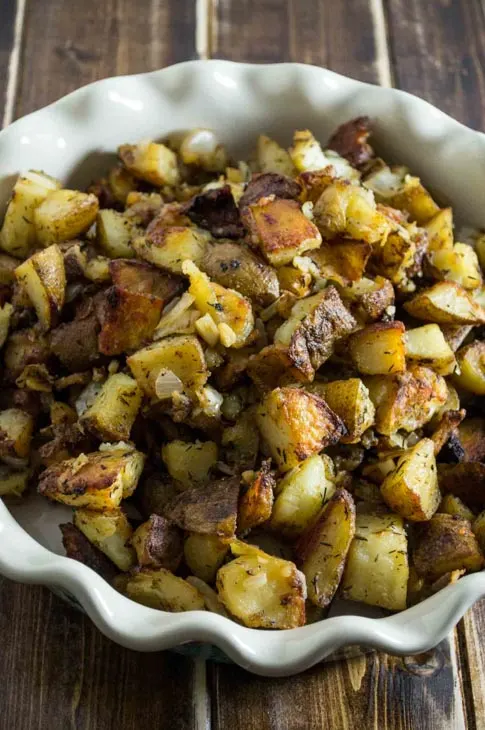 No potato food list will be complete without a Hasselback recipe. If you're looking for a delicious and easy to make side for your dishes, this is the ideal option! The herby oil completes the potato taste perfectly!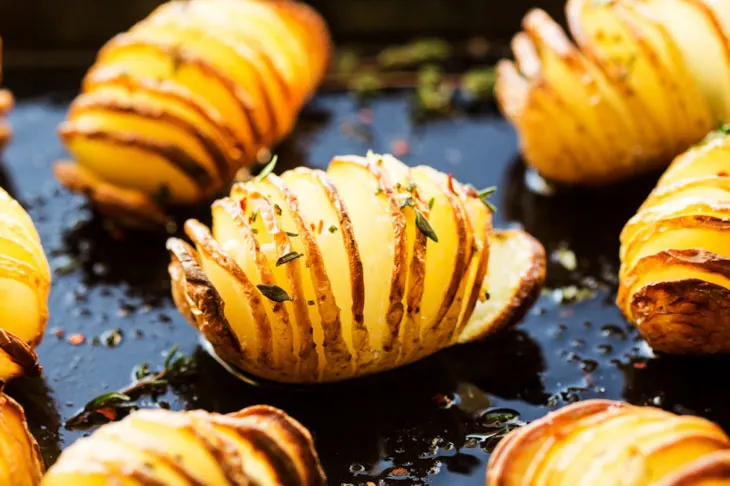 If you love both potatoes and avocado, then this recipe will easily become your favorite! You can look at it as a healthier version of the classic potato salad. The cucumbers will add a dash of freshness to this dish!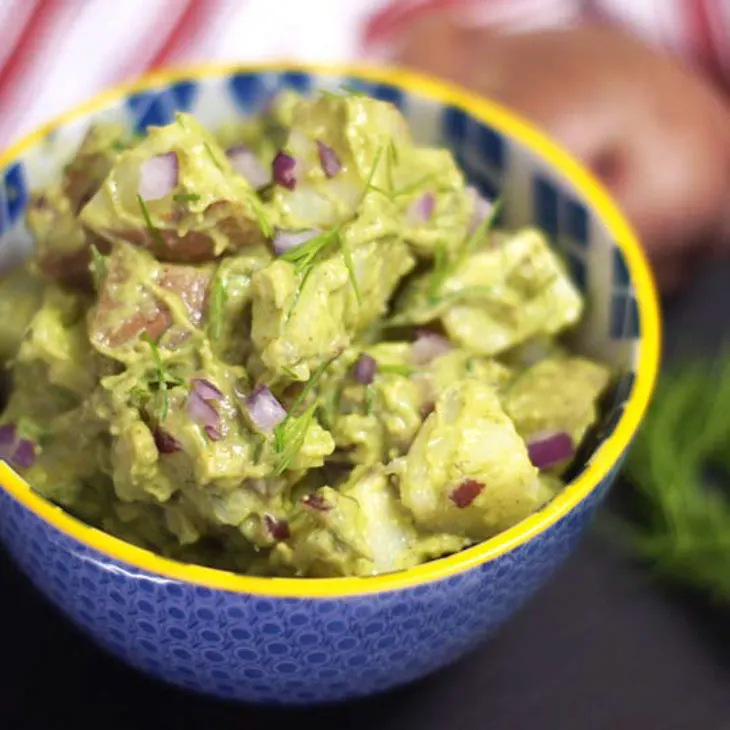 The vegan version of this recipe is perfect for meal prep, as it will easily feed an entire family and will please even the pickiest eaters! It may take a bit more to prepare, but the end result will amaze you!