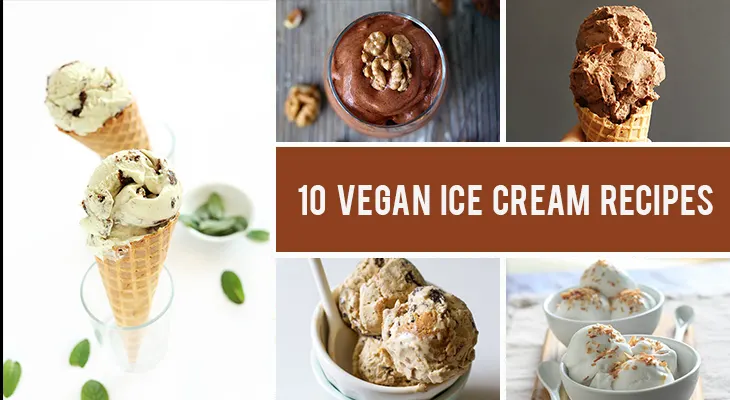 I hope you know that just because you've gone vegan, this doesn't mean you can't still enjoy the deliciousness of a creamy cone of ice cream! There are lots of vegan ice cream brands out there, but my honest advice would be to try and make your own! The ingredients are accessible and the entire process is super easy!
You may have heard that the creamiest and most delicious ice cream is made with an ice cream maker. While this is true, it doesn't mean you can't still make some pretty amazing homemade ice creams and sorbets at home without any churning! Just pick your favorite base (coconut milk, banana or cashews are just some examples), your favorite flavor (be it any type of fruit, chocolate, cinnamon, vanilla – the sky is the limit) and the toppings, if you want to!
In case you are using an ice cream maker, you just need to add your composition and the machine will take care of the rest. If you don't own an ice cream maker – don't worry! You can still throw everything in a high-speed blender and you'll end up with a delicious sorbet ready in less than 5 minutes! Who would've thought that making your own vegan ice cream is so easy?
But you don't need to trust me – just try and make your own! And because I want to get you inspired to try some delicious vegan ice cream recipes, here are 10 vegan ice cream recipes that are literally perfect for the hot summer days. From chocolate to coconut and raspberry, I'm sure you'll find ice cream recipes for every taste! All of the recipes on my list are super delicious and, most importantly, super easy to make!
Click on the link titles to access these vegan ice cream recipes. Many thanks to all the wonderful food bloggers who created these recipes (you'll also find 4 of my favorite vegan ice cream recipes here). I hope you'll enjoy these frozen treats!
Vegan Ice Cream Recipes
A creamy vegan and gluten-free ice cream with yummy chunks of brownies? Sounds just like heaven! This ice cream is cashew-based and the divine minty flavor comes from the peppermint extract and fresh mint leaves!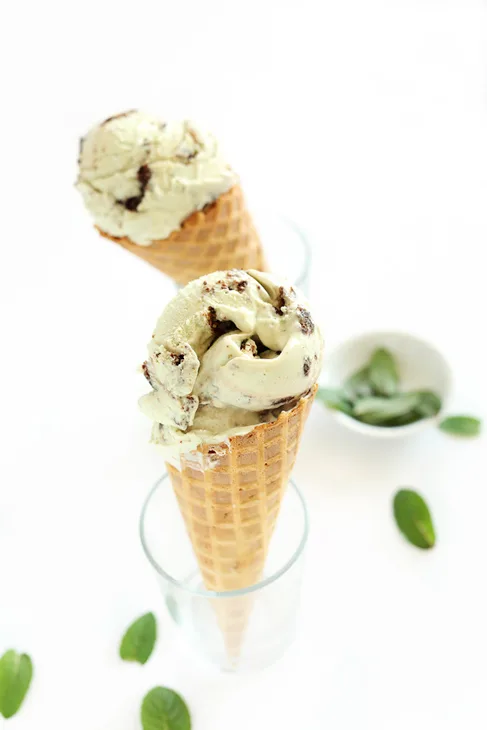 If you're a chocolate lover and you're craving a yummy vegan ice cream but don't want to spend a lot of time in the kitchen, then this is the right recipe for you! This decadent chocolate ice cream is ready in less than 10 minutes!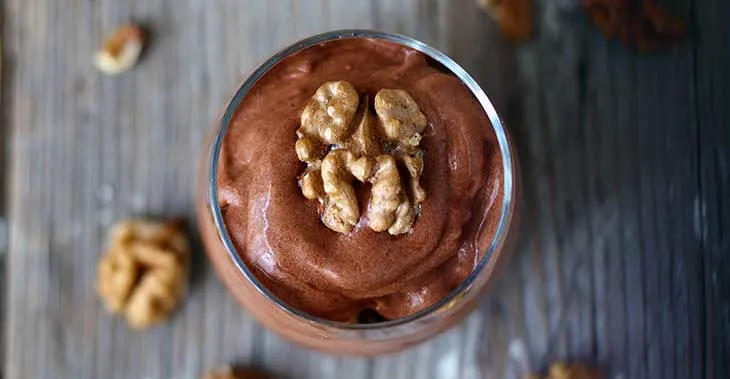 This rich and creamy frozen dessert has canned coconut milk as a base and it cannot get more delicious than this. Add just a sprinkle of toasted coconut and you're in for a real treat this summer!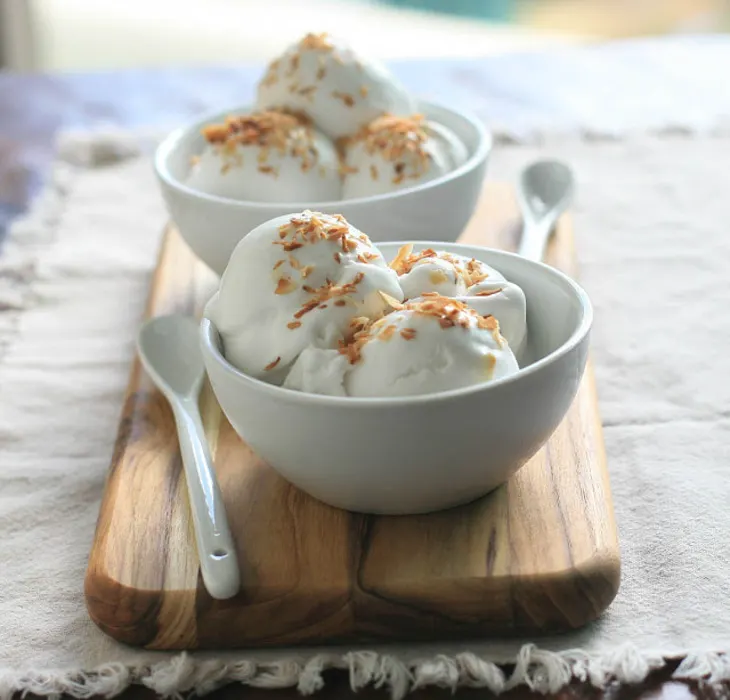 You don't even need an ice cream maker in order to make this creamy, delicious and finger-licking ice cream! Who knew that coconut whipped cream sweetened with dates is literally the perfect ice cream base? Just add some cocoa powder and you'll have the perfect vegan chocolate ice cream ever!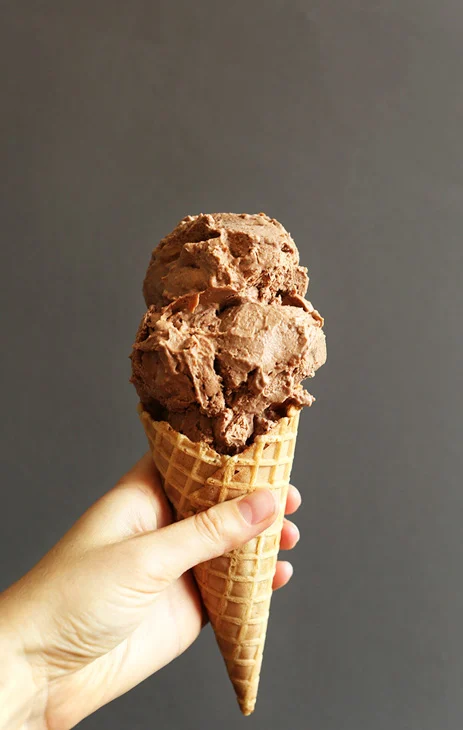 I promise you: this is the best vegan banana 'nice' cream I have ever tasted! If you're looking for both crunch and creaminess, then this ice cream is the perfect option for you. The caramel, chocolate and biscuits toppings turn this recipe into a perfect dessert for any occasion.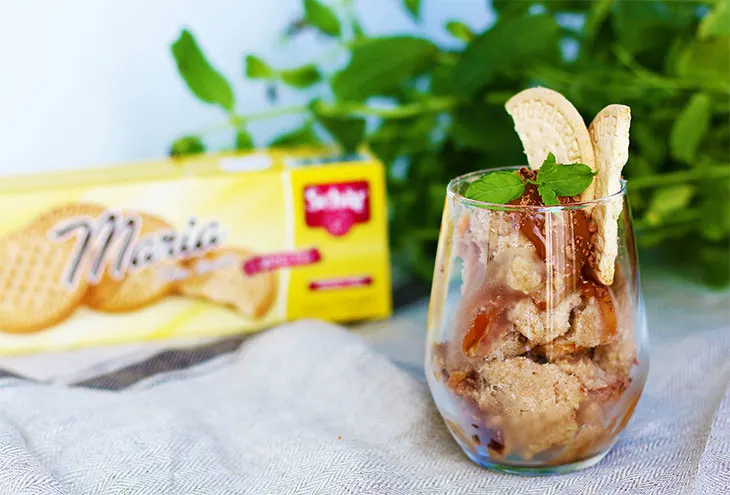 If you are a cinnamon toast lover, then I'm sure you'll fall in love with this unique ice cream recipe! It's sweet, creamy and it will remind you of those beautiful childhood mornings!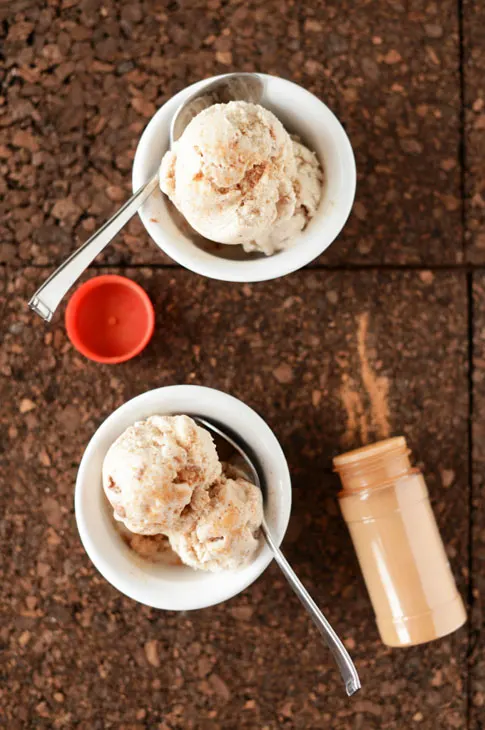 Can you think of a better combination than chocolate and coconut? It's hard to! This recipe needs an ice cream maker but the results will make you fall in love with this yummy and refreshing frozen dessert!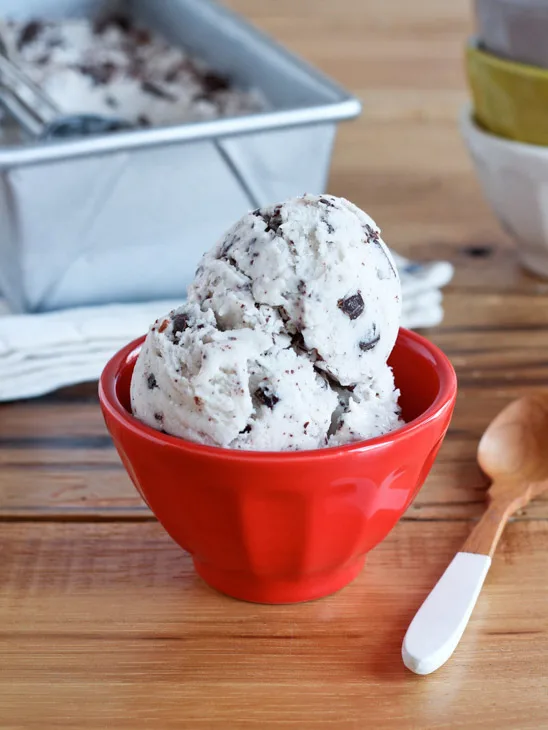 This tasty and colorful raspberry sorbet is perfect if you want a super fast summer dessert! It only takes 5 minutes to make and it's filled with vitamins and antioxidants. You can even replace the raspberries with your favorite fruit!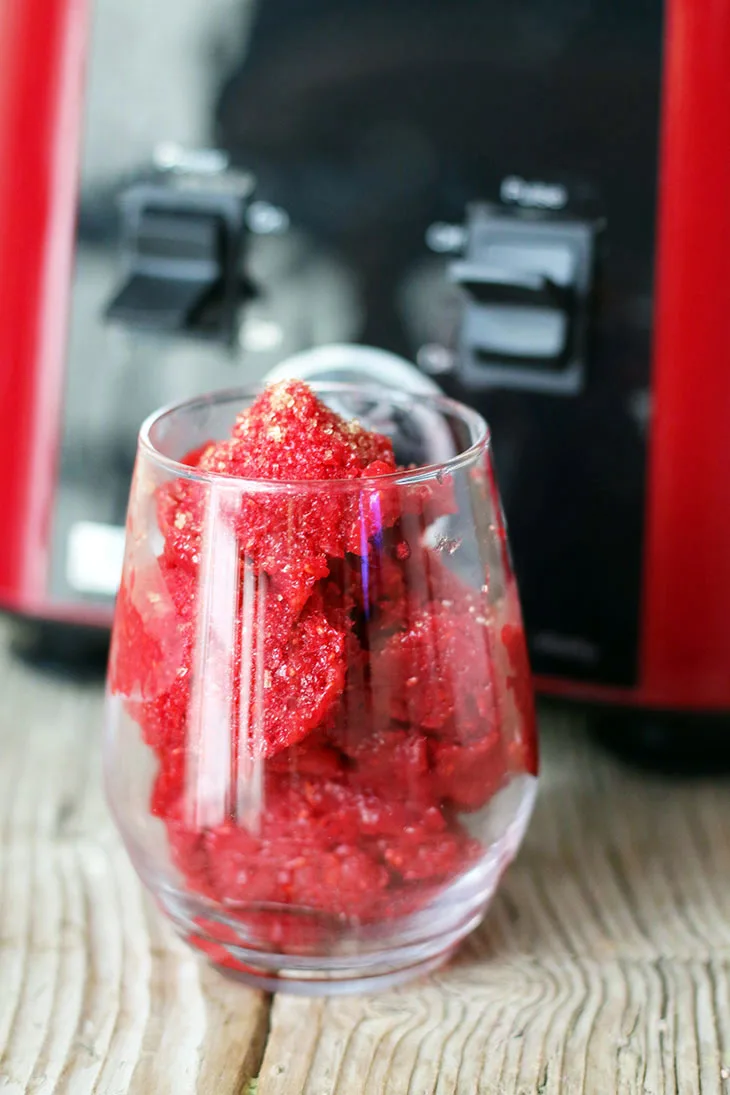 I love anything that combines peanut butter and chocolate, especially if it's a delicious homemade ice cream! This vegan ice cream is perfect for the hot summer days when you're craving something sweet and refreshing!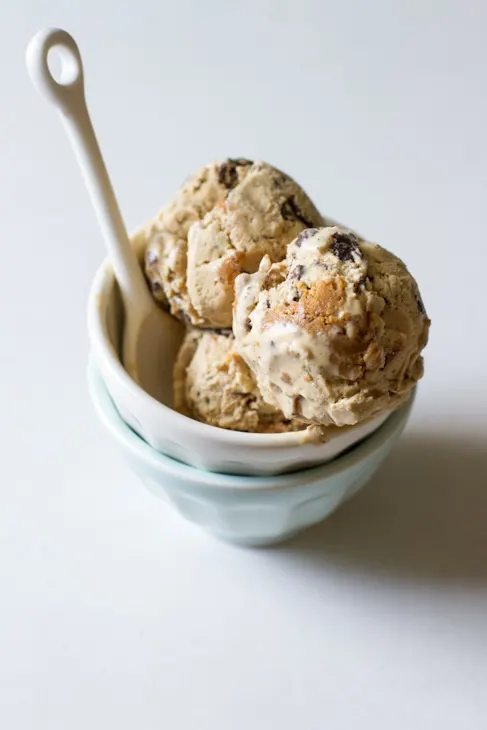 If you want another fast and yummy ice cream recipe, this vegan apricot sorbet with raisins and rum is ready in less than 5 minutes and it will be the perfect summer treat! The great thing about sorbets is that they're really low in calories, high in nutrients and super light.