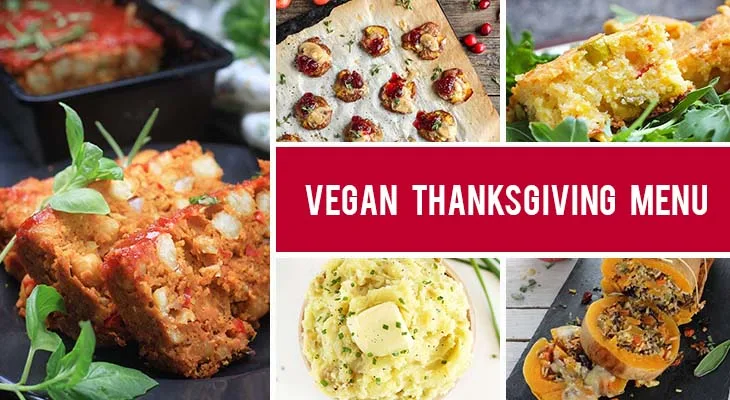 Looking for some vegan Thanksgiving ideas? This list will help you create the perfect vegan Thanksgiving menu for you and your family! You will find here delicious recipes for starters, mains, side dishes and desserts that even non-vegans will love!
Thanksgiving is all about celebrating together with your family and friends around a dinner table full of incredibly delicious dishes! Of course, the stuffed turkey is the main course of any Thanksgiving meal, but what if you're vegan? Does this mean you can't celebrate Thanksgiving with some delicious and healthy recipes? Of course not! In case you are searching for some alternative Thanksgiving meals, you're in luck! This list was created especially for vegans!
There are countless vegan festive recipes on the web that will create the perfect vegan Thanksgiving menu for you and your friends. Most of them are very easy to make, super healthy and with unforgettable results.
Here are some of the best vegan Thanksgiving recipes that will help you create the perfect vegan menu for this special celebration! It doesn't even matter if you are planning a small Thanksgiving dinner or a huge feast together with your friends and family – this vegan Thanksgiving menu will give you a big dose of inspiration for the big day! You don't even have to follow a vegan diet in order to try all these recipes, as they're fit for anybody and any celebration or regular meal!
Click on the linked titles in order to access all these amazing vegan Thanksgiving recipes. A big shout out to all the great food bloggers who created these recipes! You will also find here some of my own favorite vegan recipes that will be perfect for your Thanksgiving dinner. Say yes to Thanksgiving veggies!
Vegan Thanksgiving Menu
1. Starters
Planning a vegetarian Thanksgiving might be a hard task, but not when you have this magnificent recipe for smashed potatoes! The combination between the savory mushroom gravy and the addictive cranberry sauce is a match made in Heaven guaranteed to satisfy even the most avid meat eater!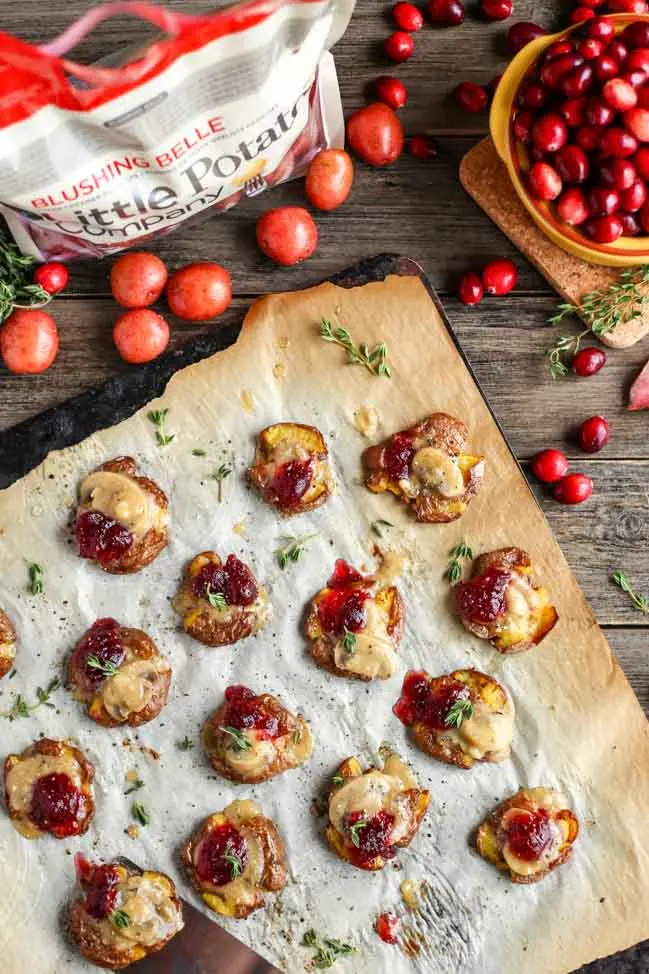 If you are in a search for some yummy vegetable dishes for Thanksgiving that even kids will love, this awesome "turkey" made of veggies is the perfect option! Of course, you can customize it with your favorite veggies, but I assure you that any kid will be happy to taste this amazing Thanksgiving dish!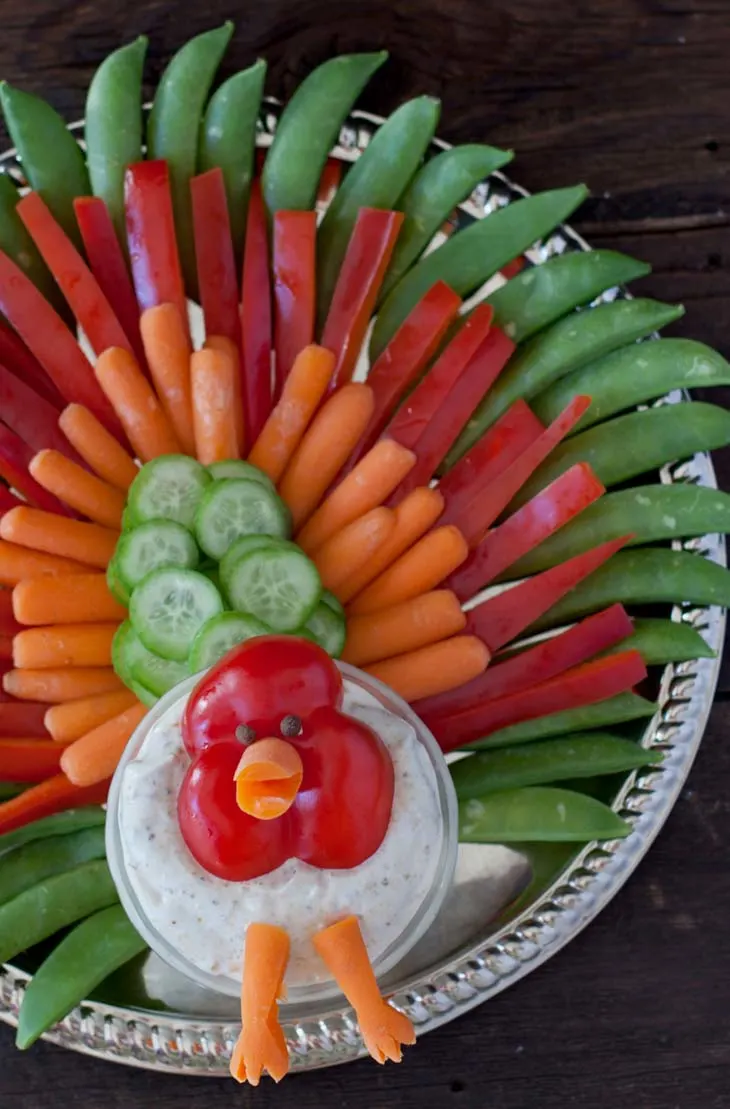 When I think of healthy starters, this butter beans spread with Chanterelle mushrooms and wine is literally one of those easy plant-based recipes that everybody will love! Serve it with some fresh bread or tortilla and you will have the perfect appetizer for your Thanksgiving dinner!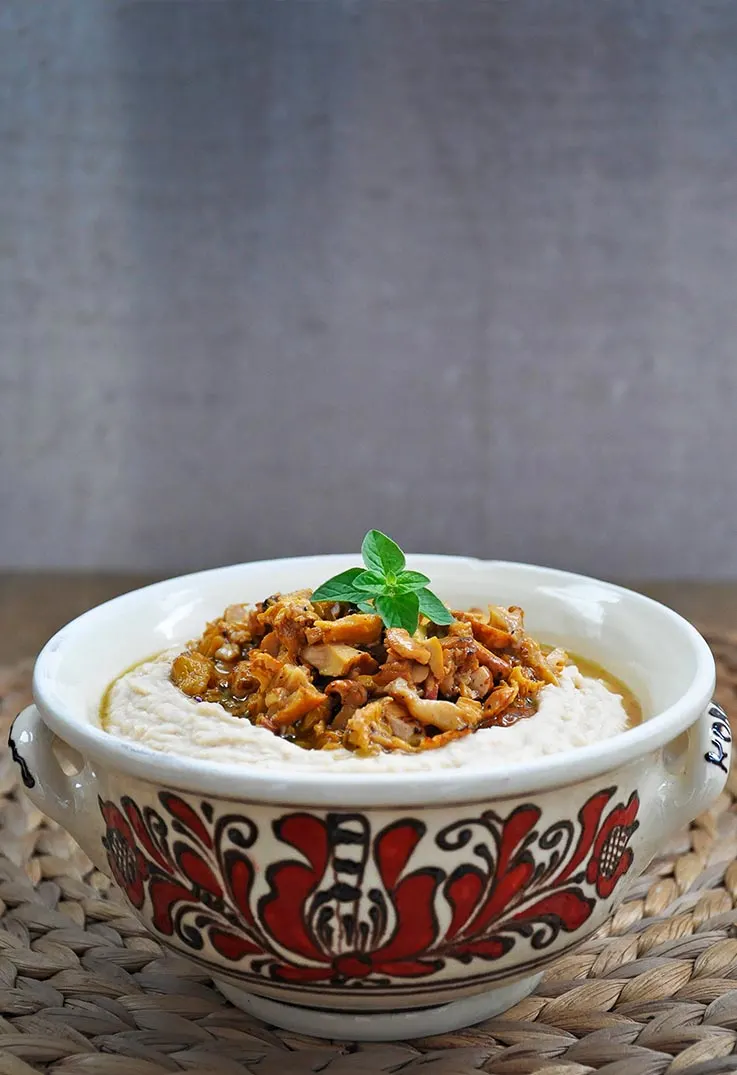 This is actually a traditional Romanian recipe that will make for the ideal vegetarian Thanksgiving entree! The results are simply delicious and can be enjoyed by anybody, regardless of their diet or eating habits. Try it yourself and you will understand why the Romanian cuisine is so loved!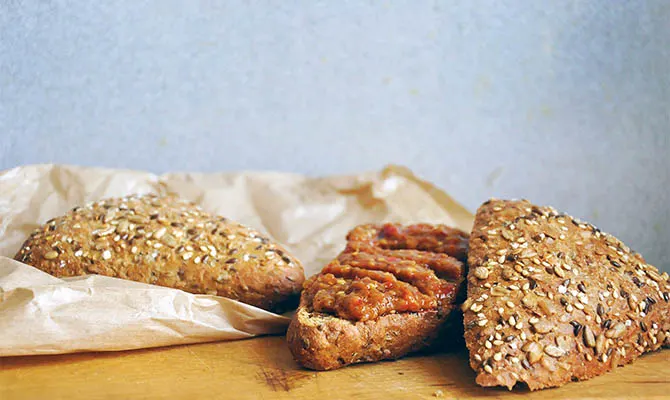 2. Main Dish
Of course, no autumn celebration is complete with some butternut squash, am I right? This stuffed roasted butternut squash is extremely easy to make and I think it is the ideal vegetarian Thanksgiving main dish to share with your friends and family. Give it a try!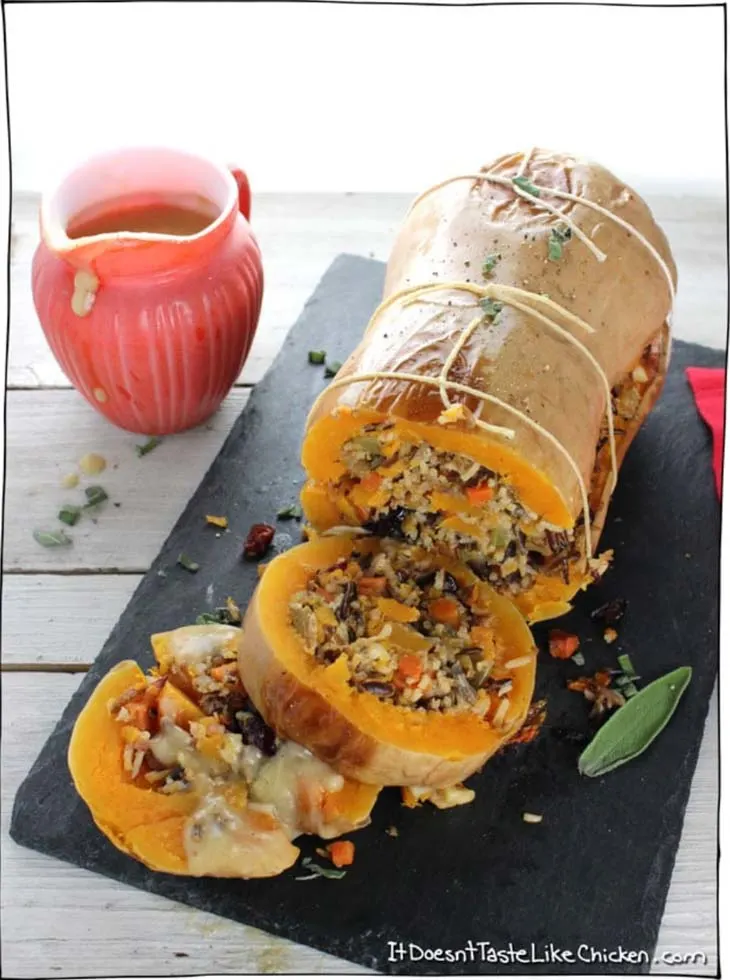 This is my take on an authentic American recipe! This healthy meatloaf is bursting with flavors and I recommend it as one of the best vegan Thanksgiving dishes you can make for your vegan or vegetarian friends! I assure you it is just as good as the traditional meatloaf recipe and that everybody at the dinner table will want a second slice!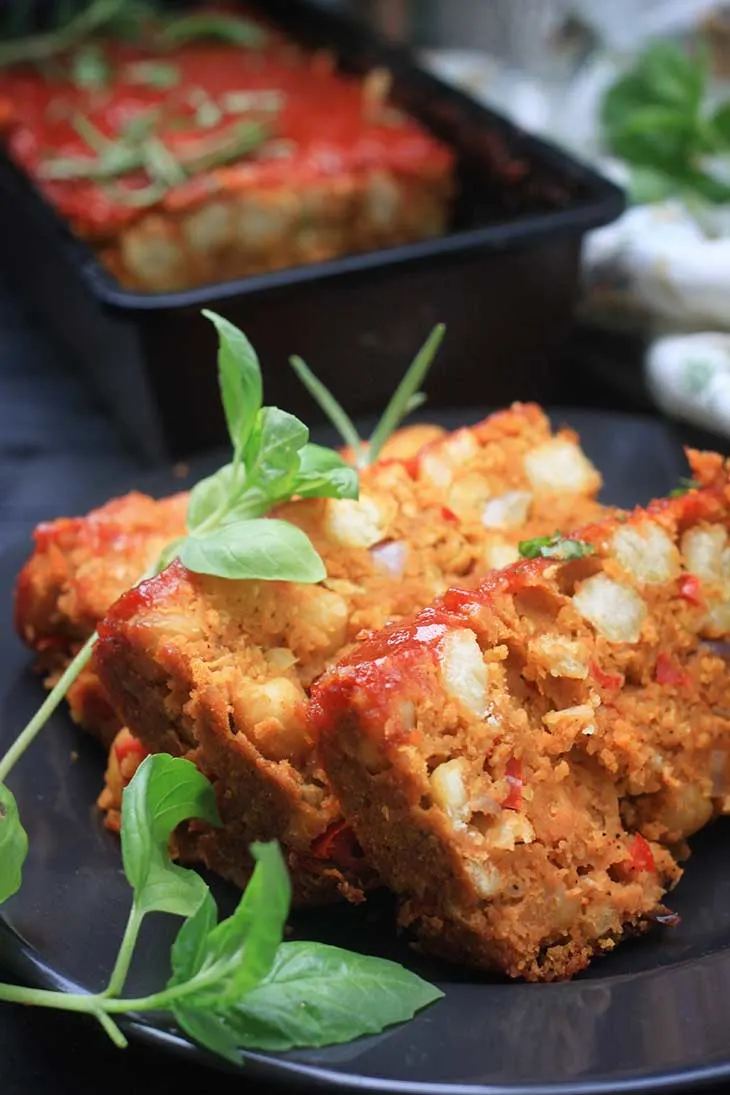 This vegan steak is one of my best recipes on the blog, as it is super healthy, delicious and it has no seitan! Make this amazing vegan steak and you will see that it has the perfect texture that will remind you of a real steak, without the guilt!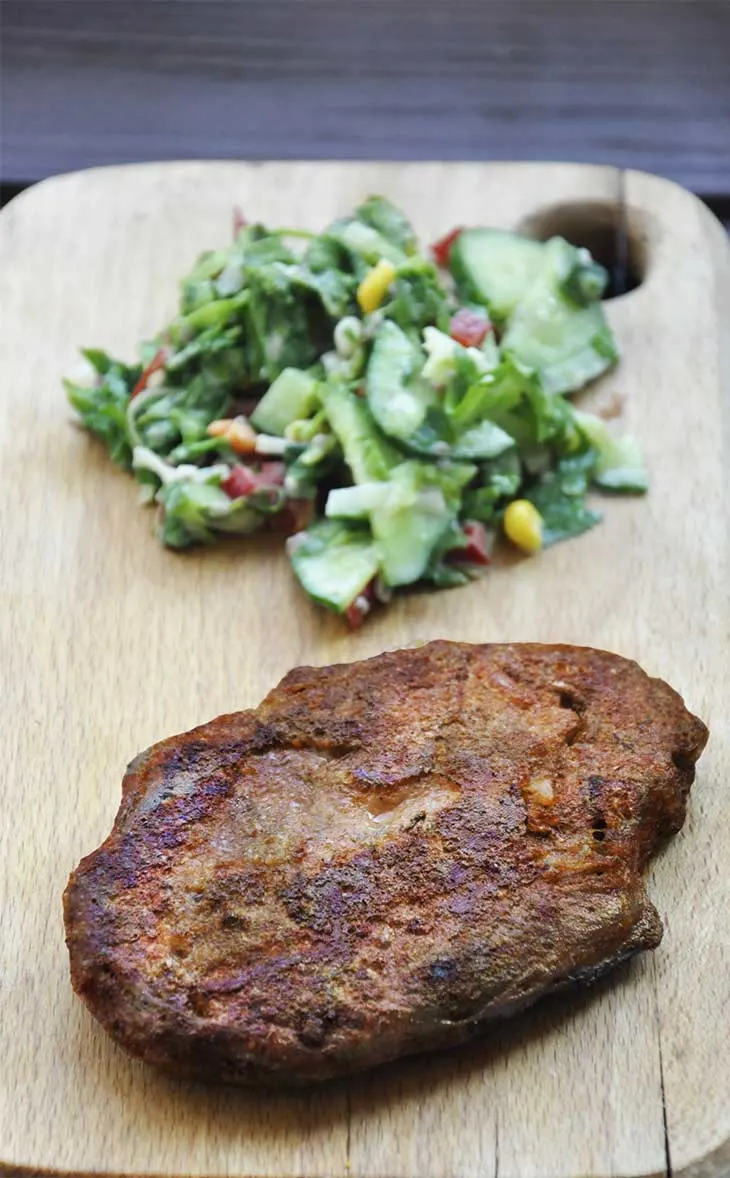 If you're a fan of seitan, I'm sure you will want to include this roast stuffed roulade in your vegan Thanksgiving dinner menu! It is very easy to make and I'm sure it will be the "star" of the entire meal! It's so filling and delicious, you won't even believe it!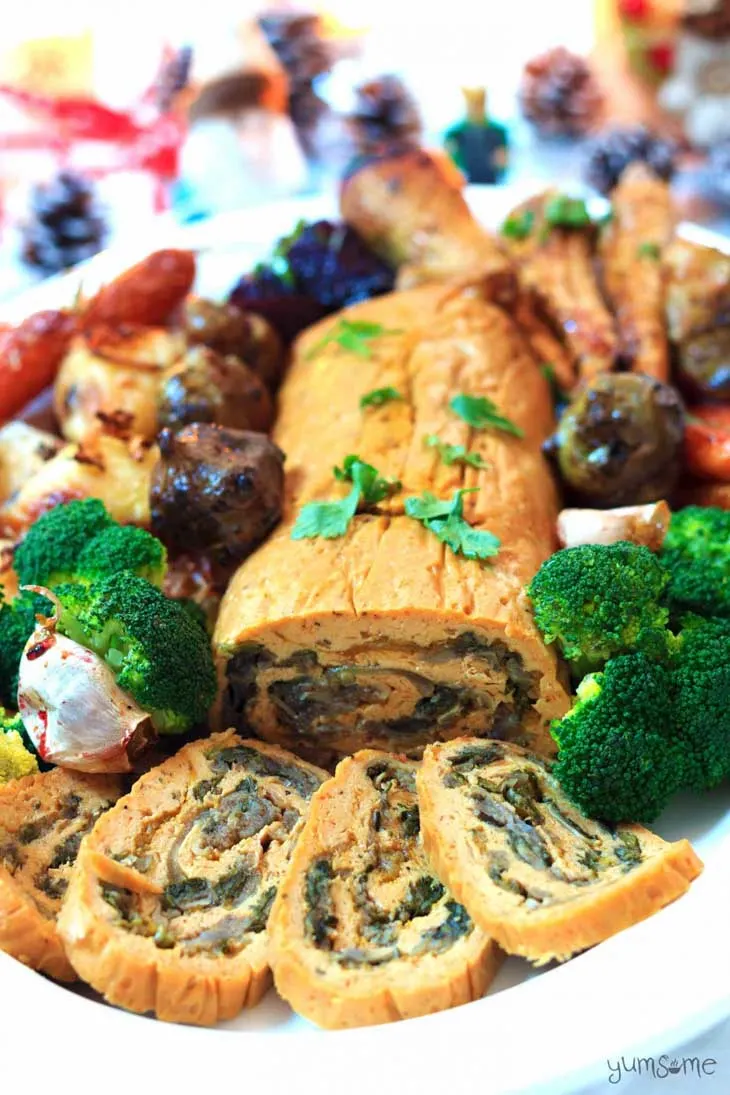 If you're a fan of Thanksgiving vegetable recipes, then you have to try this root vegetables rustic tart with mushrooms. This is the perfect recipe for autumn, regardless if you decide to include it in your Thanksgiving menu or if you prefer to consume it on a regular day. Either way, you won't regret trying it!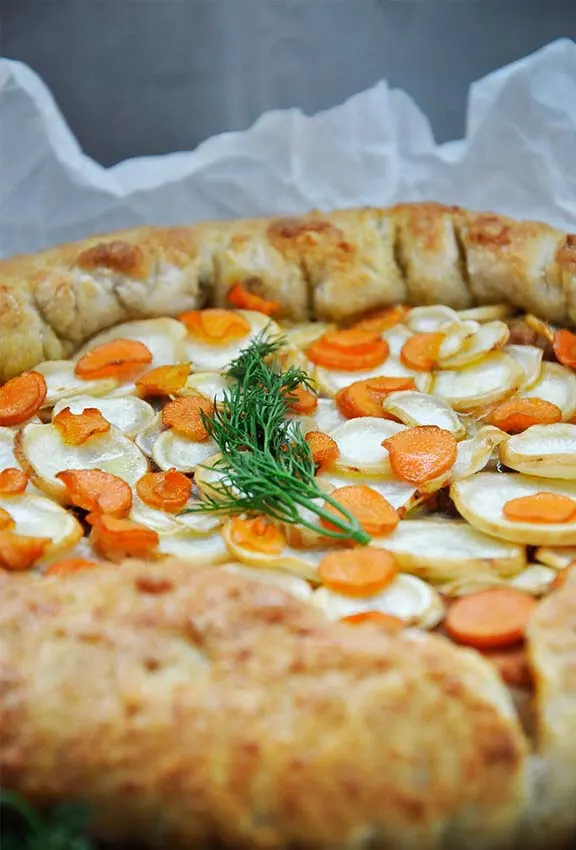 3. Side Dish
These scalloped potatoes are actually a delicious French recipe that I turned vegan! I think this is one of those healthy Thanksgiving recipes that people will talk about for a long time! One of the best things about this recipe is that it's super quick and easy to put together, but the results are super delicious!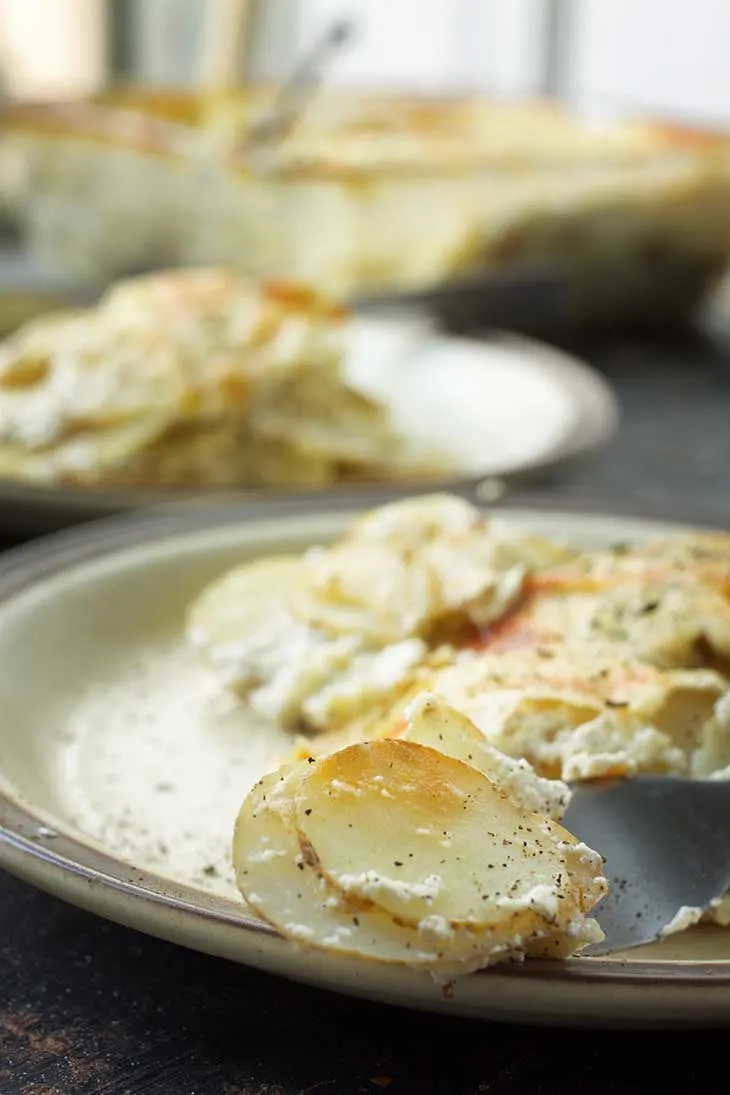 This is actually one of the best vegan mashed potato recipes that I ever tried, so the title of the recipe is accurate! I truly believe this is one of the best Thanksgiving dinner side dishes that will impress all your friends and family! It's so creamy and flavorful that everybody will love it!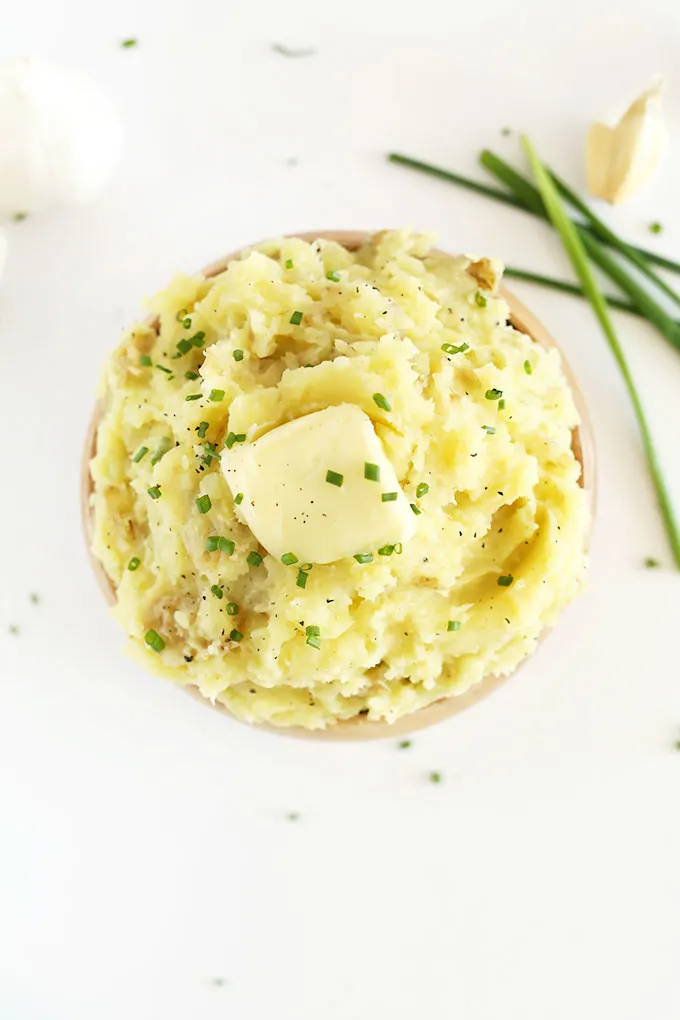 If you're looking for some of the best Thanksgiving vegetable side dishes, you're in luck! These spring roased veggies are the perfect solution for a healthy and quick side dish. Of course, you can replace the spring-specific veggies with some autumnal ones and the results will be just as delicious!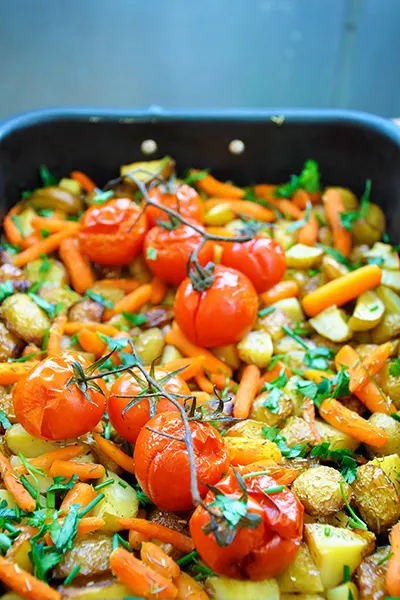 4. Dessert
You know I'm not a huge fan of desserts, but when it comes to a celebration, I think that no Thanksgiving dinner is complete without a sweet treat! This vegan apple pie is a classic American recipe and one of those great make-ahead Thanksgiving recipes that everybody will love, regardless if they're adults or children!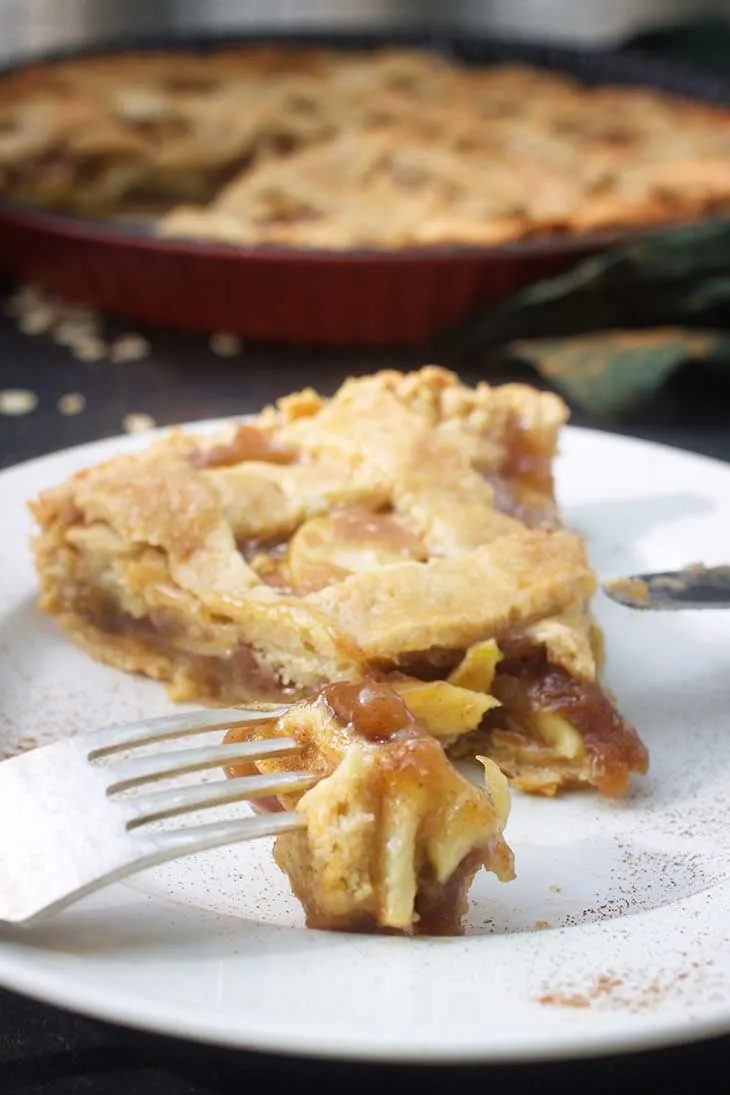 If you are not a fan of the classic apple pie above, then maybe you would like to give this fresh apple cake a try! It is super refreshing and easy to make and I totally recommend it for a light Thanksgiving dinner menu that doesn't require a lot of effort and time!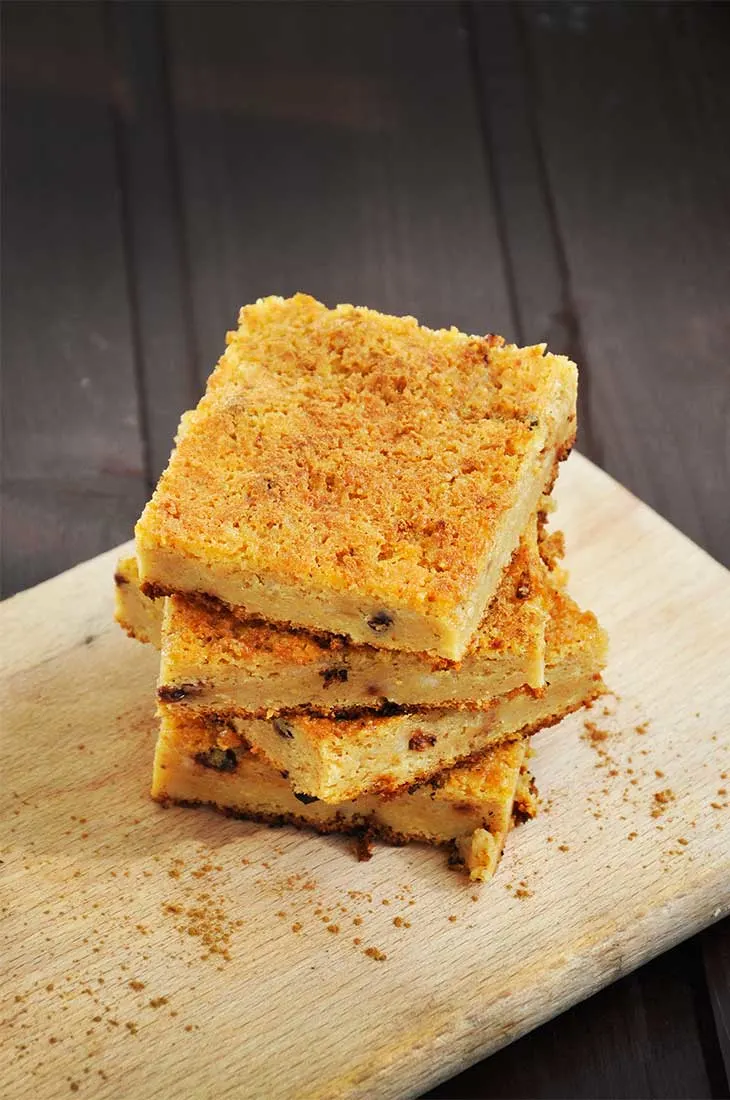 These vegan pumpkin muffins are definitely on my list of great Thanksgiving recipes! And it's no wonder why! These flavorful pumpkin muffins are ready in no time and they will amaze any autumn lover out there! Of course, you can even make these muffins on any other regular day, they're so good they're addictive!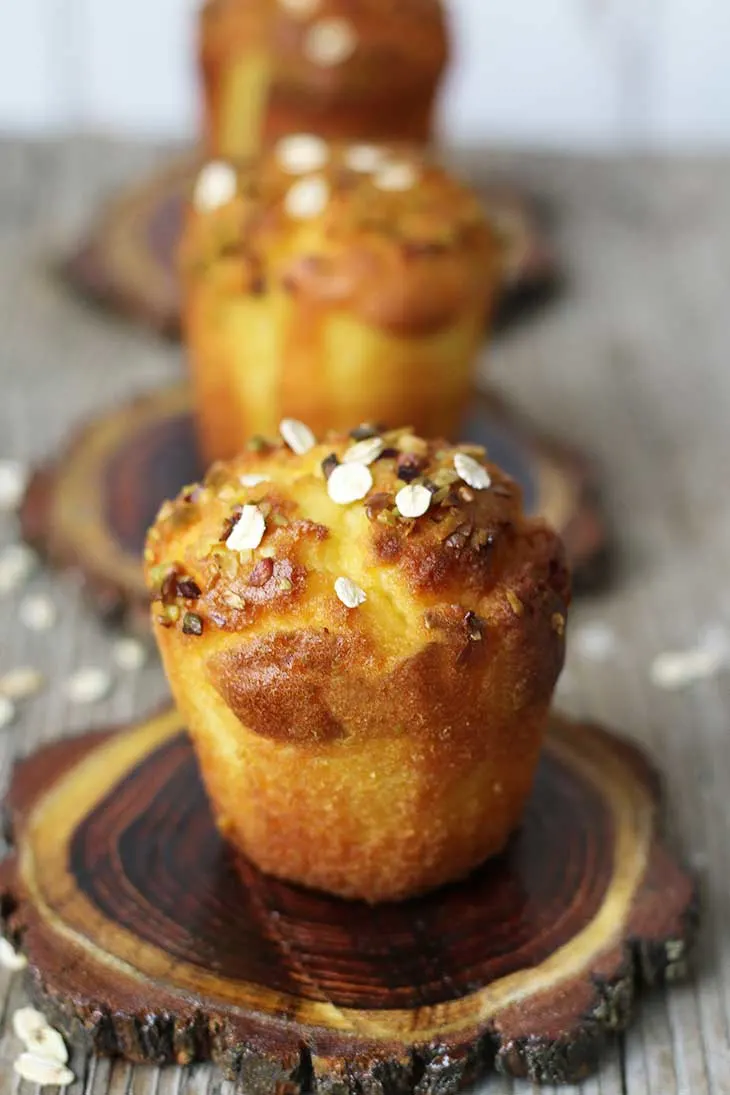 This recipe for pumpkin spice blondies is one of the best Thanksgiving dessert recipes on this list! Make it yourself for this special celebration, but be prepared to see it gone in no time! It's so good that everybody will want a second and third piece! Yum!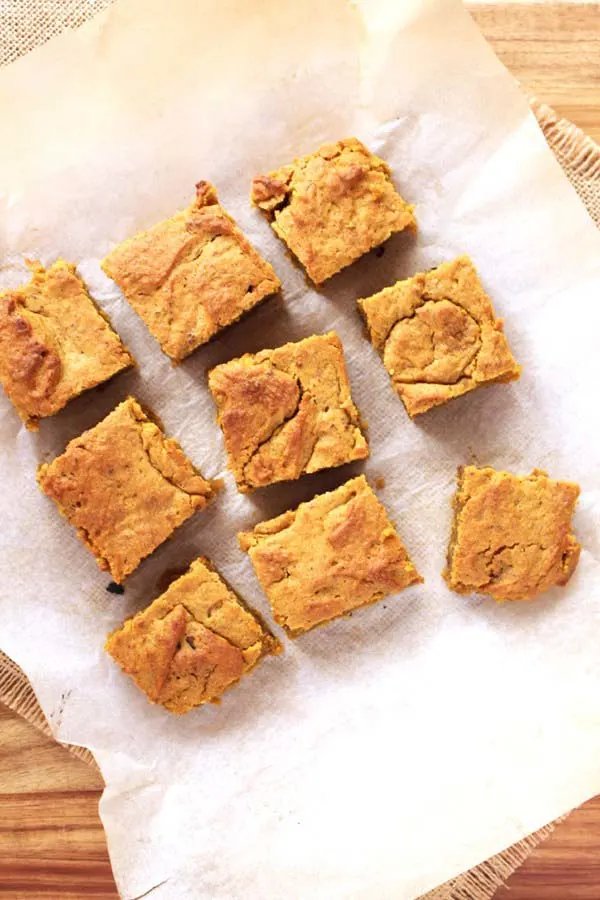 This autumn quince pudding is literally one of my favorite vegan fall recipes thanks to its unique flavor and simplicity! This vegan pudding is so creamy and delicious, you will want to have it every autumn day! Plus, it's very easy to make!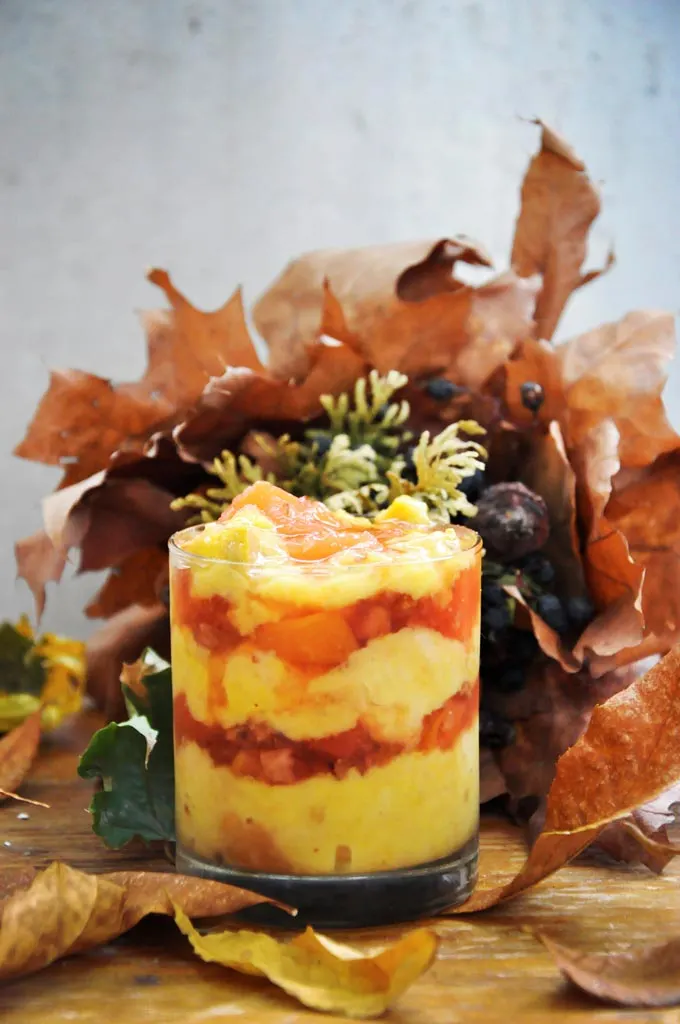 This pie is one of those easy vegan Thanksgiving recipes that's so delicious, you won't even believe it! If you want to create a light and simple Thanksgiving menu, this recipe should definitely be on your list. The best thing about it? It's extremely easy to make, even for beginners!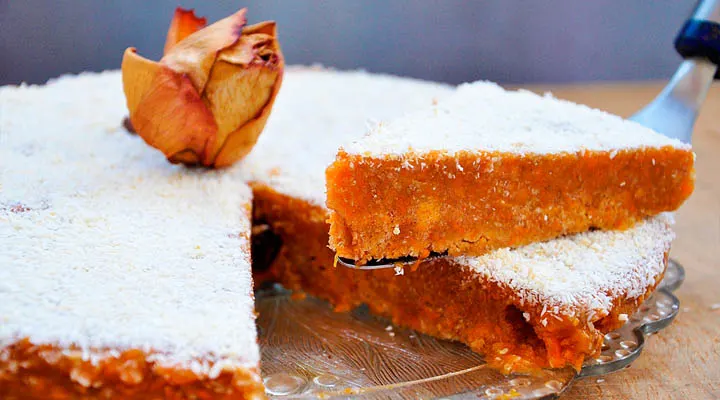 5. Extras – breads
If you want to add an extra kick to your menu, then this vegan cornbread should be on your list of quick Thanksgiving recipes that will impress an entire crowd! This is a super popular American recipe turned vegan that you can add to your Thanksgiving menu if you need some extra snacks or dishes!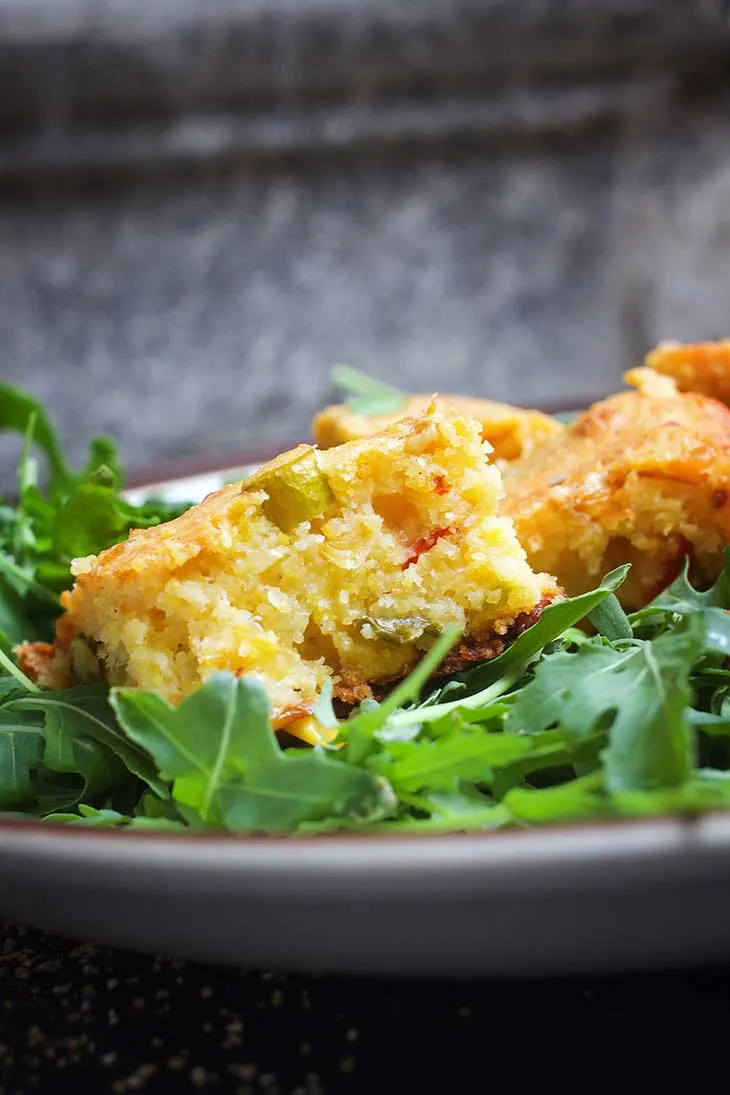 If you are searching for a super simple, puffy and delicious bread for your Thanksgiving feast! This bread is so much better than the store-bought one and it will give a comforting feeling to your dinner. Try it and you'll see what I'm talking about!