These vegan pumpkin muffins are a perfect sweet treat for this time of the year! Make them in just half an hour!
I rarely cook with pumpkin, not because I don't like it…because I do, a lot actually, but because it's so difficult to cut! 😀 I'm always afraid not to cut myself whenever I cut open a pumpkin.
Fortunately, I had some frozen baked pumpkin cubes in the freezer, so this solved the problem. I let them thaw and turned them into a creamy puree using my favorite blender – G21 Perfect Smoothie Vitality. Now all I had to choose was what to make. I had two options, pumpkin pie and pumpkin muffins. I chose the latter and I'm so happy I did! These pumpkin muffins turned out perfectly!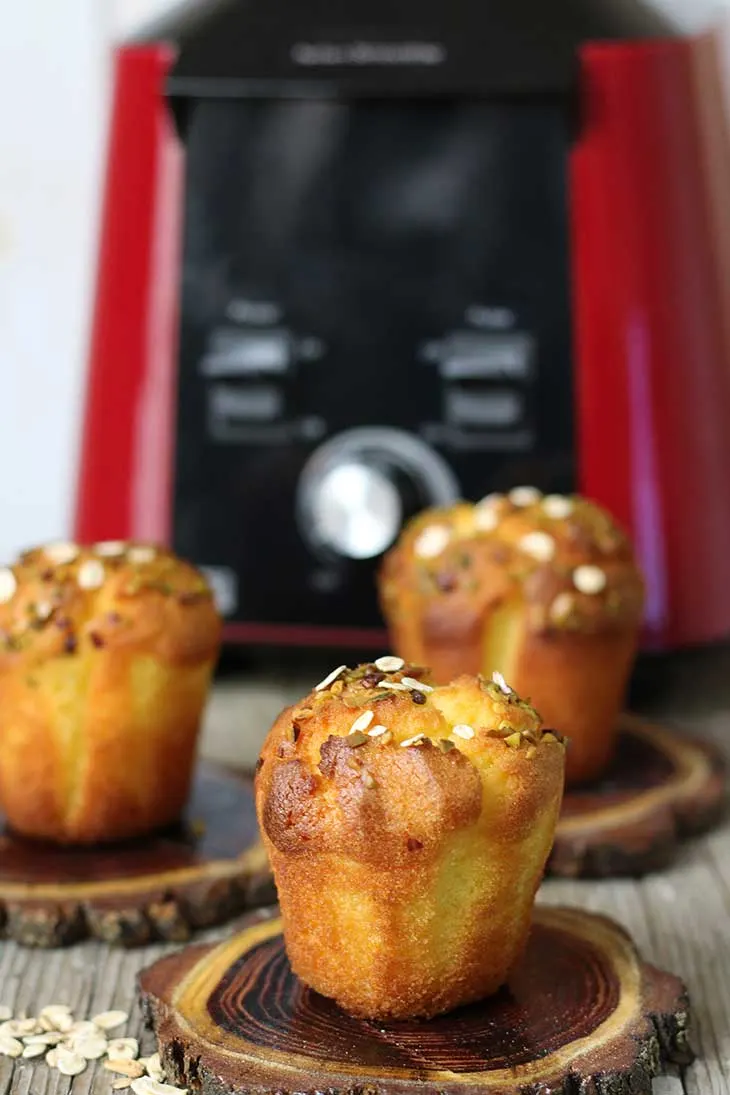 For these vegan pumpkin muffins, I used oat flour which I made myself, using the blender. It's quite easy actually. Just put the rolled oats in the blender and process until they turn into flour. To replace the egg which is used in regular muffins, I used some ground chia seeds. Combined with pumpkin puree, which is a binder just like applesauce, these pumpkin muffins had the perfect texture and you can't even tell they're vegan! 🙂
I topped them with some crushed pumpkin seeds and wanted to sprinkle some oats on top too, but forgot about it. So I just added them after these were baked, just to look good in the photos! 🙂
Hope you'll like my vegan pumpkin muffins! Don't forget, if you give my recipes a try, take a photo and tag me on Instagram @gourmandelleblog and use the hashtag #gourmandellerecipe. I will feature you on my Facebook page and/or Instagram Stories! 🙂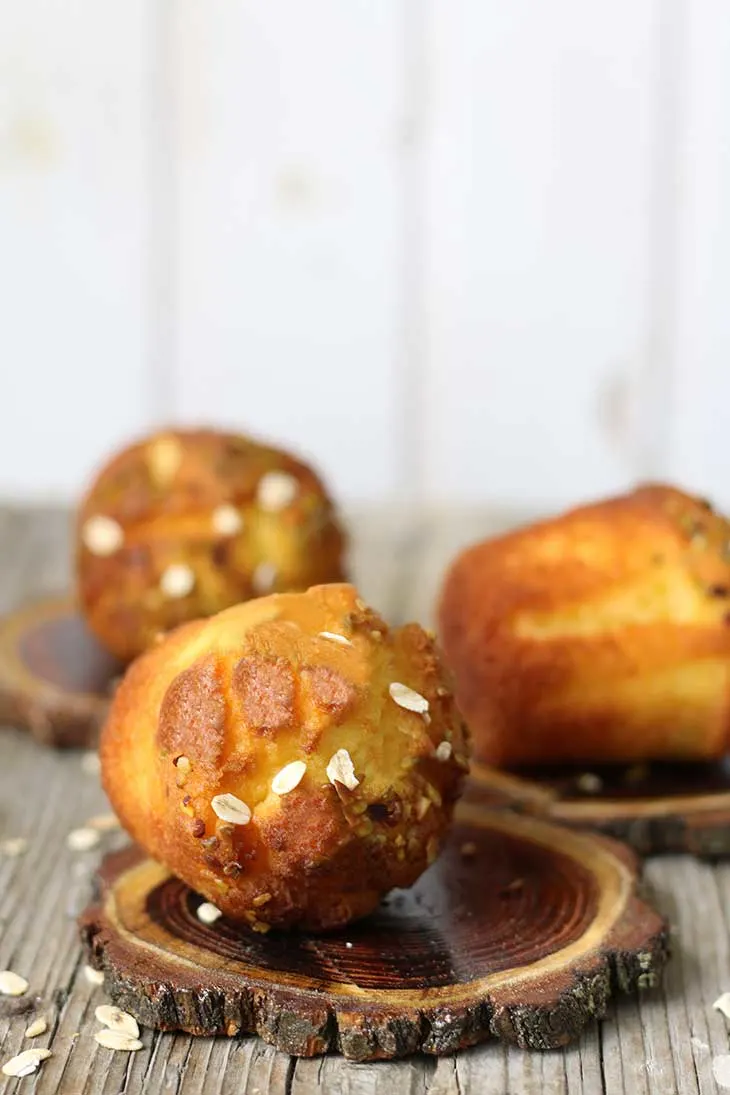 Yield: 5
Vegan Pumpkin Muffins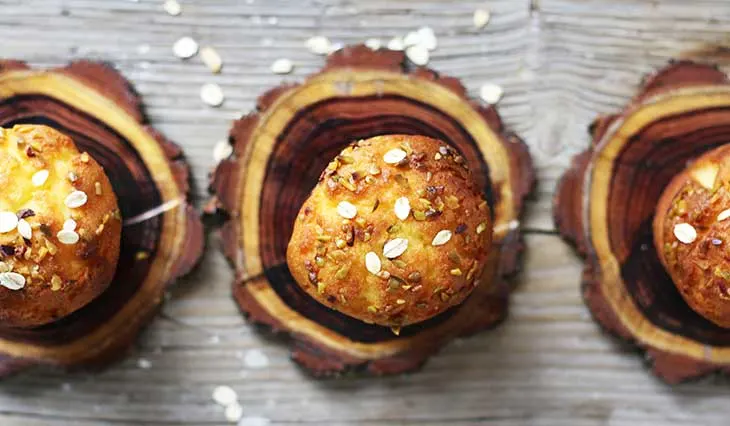 These vegan pumpkin muffins are a perfect sweet treat for this time of the year! Make them in just half an hour!
Ingredients
120g (1 cup) flour, regular or gluten-free
100g (1 cup) rolled oats, turned into flour in the blender
3 Tbsps chia seeds
100g (½ cup) brown sugar
2 tsp baking powder
½ tsp baking soda
2 tsp cinnamon
225g (1 cup) pureed pumpkin
2 tsp vanilla
120ml (½ cup) dairy-free milk of choice
100g (½ cup) olive oil or coconut oil
Instructions
Preheat the oven to 375 degrees.
Add the rolled oats and chia seeds into a blender. Process until it has the texture of flour.
Combine the flour, sugar, baking powder, baking soda and cinnamon in a bowl. Mix well. Stir in the pureed pumpkin. You can use canned or bake it and blend it yourself. Add vanilla, dairy-free milk and oil.
Line a muffin tin and fill each ⅔ of the way full. Top with crushed pumpkin seeds and oats (I forgot to add the oats before baking).
Bake for 20 minutes or until a toothpick inserted comes out clean.
Nutrition Information
Yield
5
Amount Per Serving
Calories

465
Total Fat

25.3g
Carbohydrates

52g
Protein

7.2g