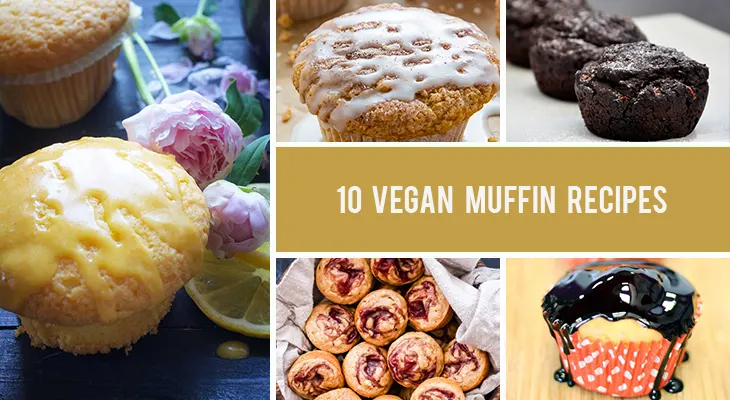 Here are 10 vegan muffin recipes that are extremely easy to make! They cover a wide range of flavors, from chocolate to vanilla and citrus, so you'll surely find a recipe you'll love in this list.
Muffins are, in my opinion, some of the best things you can bake whenever you're craving a sweet and easy treat. These small pieces of heaven are extremely simple to make and the preparation part is very quick as well. Besides being almost fail-proof, one of the best things about muffins is that they're so versatile. You can add any flavor, fruit, jam, chocolate or frosting to your muffins and I'm sure the results will be crazy good.
I love eating vegan muffins together with a hot cup of tea, whenever I need a sweet treat or even in the morning or when I'm a watching a good TV series. There's something so magical about a fresh batch of hot muffins that can turn your day around and make it ten times better. Muffins remind me of my childhood and I think that's why I love them so much!
In case you are out of inspiration for your next batch of vegan muffinfs, I hope this list of 10 of my favorite vegan muffin recipes will help you. Regardless if you love chocolate, fruits, cinnamon or anything in betwee, I'm sure you will find something for your own taste in this list. All of these recipes are extremely fast and easy – they're basically just mix and bake! The hardest part will be to wait for the yummy, warm muffins to be ready. Serve them hot or at room temperature, the muffins will be super delicious anyime!
Click on the linked titles in order to access these vegan muffin recipes. Most of these recipes were collected from some awesome food blogs I recommend you start following, but you will also find here 4 of my own muffin recipes, including my latest favorite – Spanish lemon muffins! Give them a go and let me know what you think!
Vegan Muffin Recipes
Magdalenas are a traditional Spanish dessert with an incredible lemon flavor and a very soft consistency. If you're ever craving a delicious, exotic muffin that goes extremely well with a hot cup of tea, this is the recipe for you! Give it a try!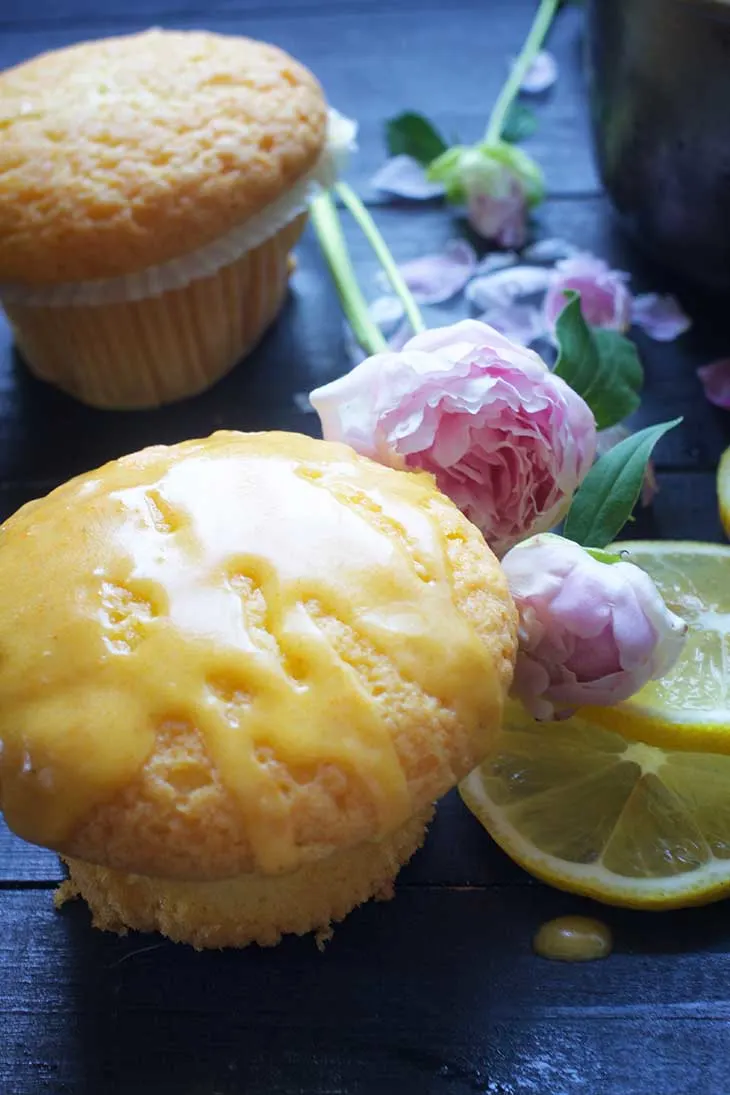 These soft and tasty vegan pumpkin muffins are perfect for autumn! You only need some pumpkin puree and one thing I usually recommend is to keep some frozen baked pumpkin in your freezer. This way, you'll have a batch of fresh pumpkin whenever you want to make these!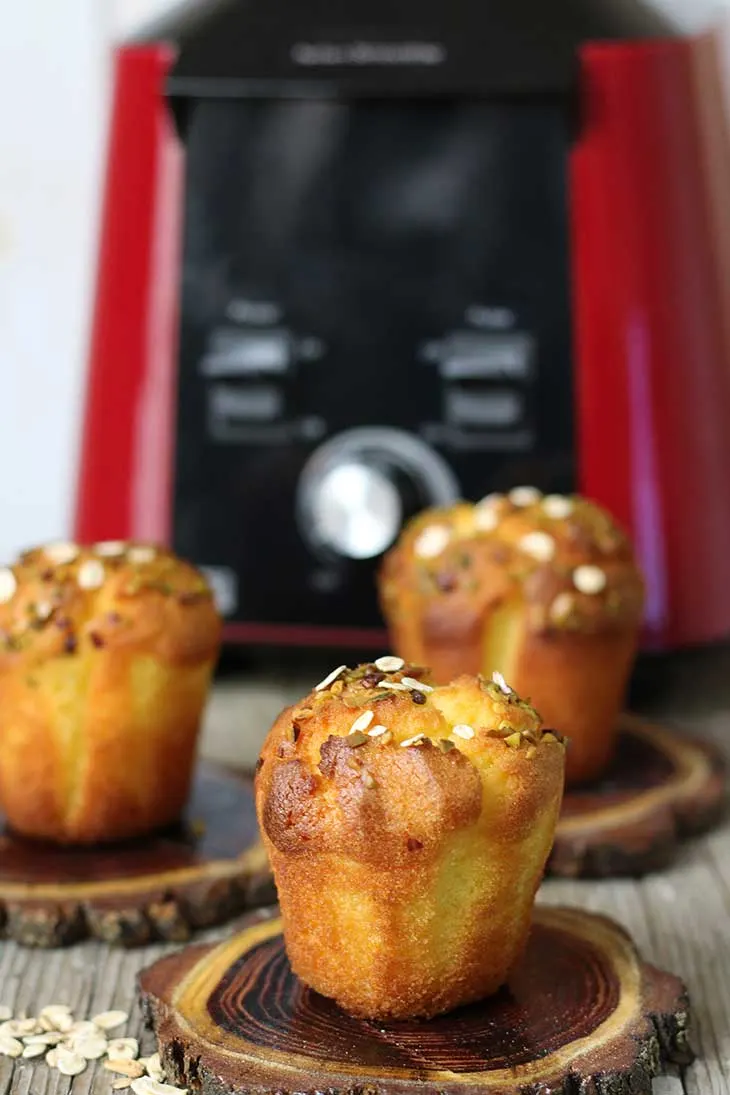 This recipe is fot all the chocolate lovers out there! These vegan dark chocolate muffins are extremely delicious and full of incredible dark chocolate. I would recommend making them for a party or brunch, I'm sure everyone will be impressed by their decadent taste.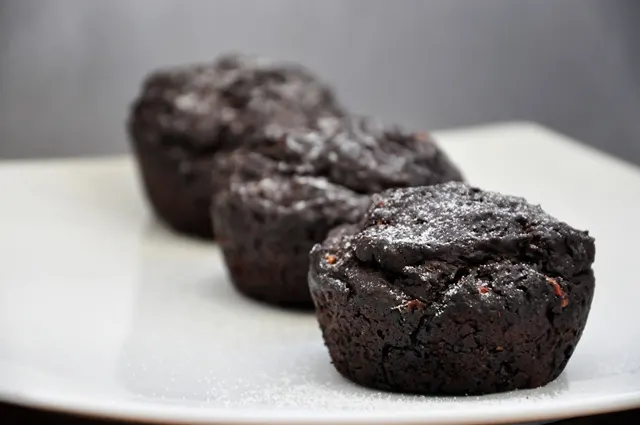 If you ask me, the combination of chocolate and bananas is one of the best ever! This recipe will teach you how to make some yummy chocolate-filled banana muffins that are both delicious and healthy. Plus, I also have a video explaining this recipe step by step!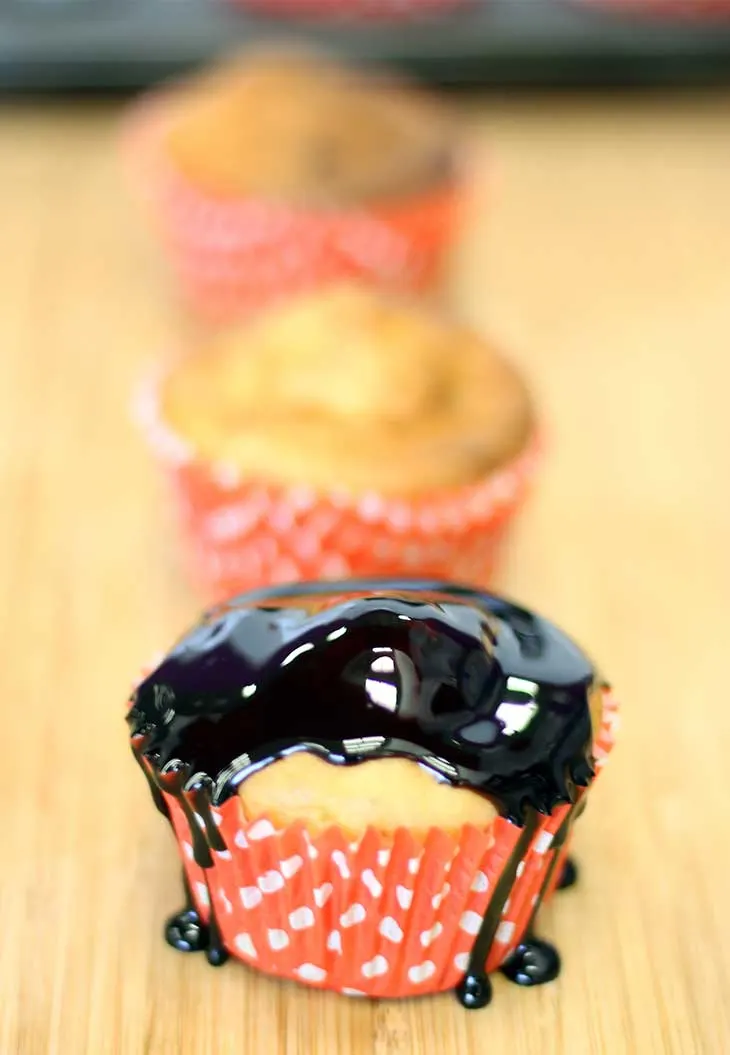 These fluffy and super tasty cinnamon sugar muffins are very similar to some doughnuts and they're extremely easy to make! The combination of strong cinnamon flavor and applesauce is simply amazing and I'm sure after you try these once, you'll want to make them again and again!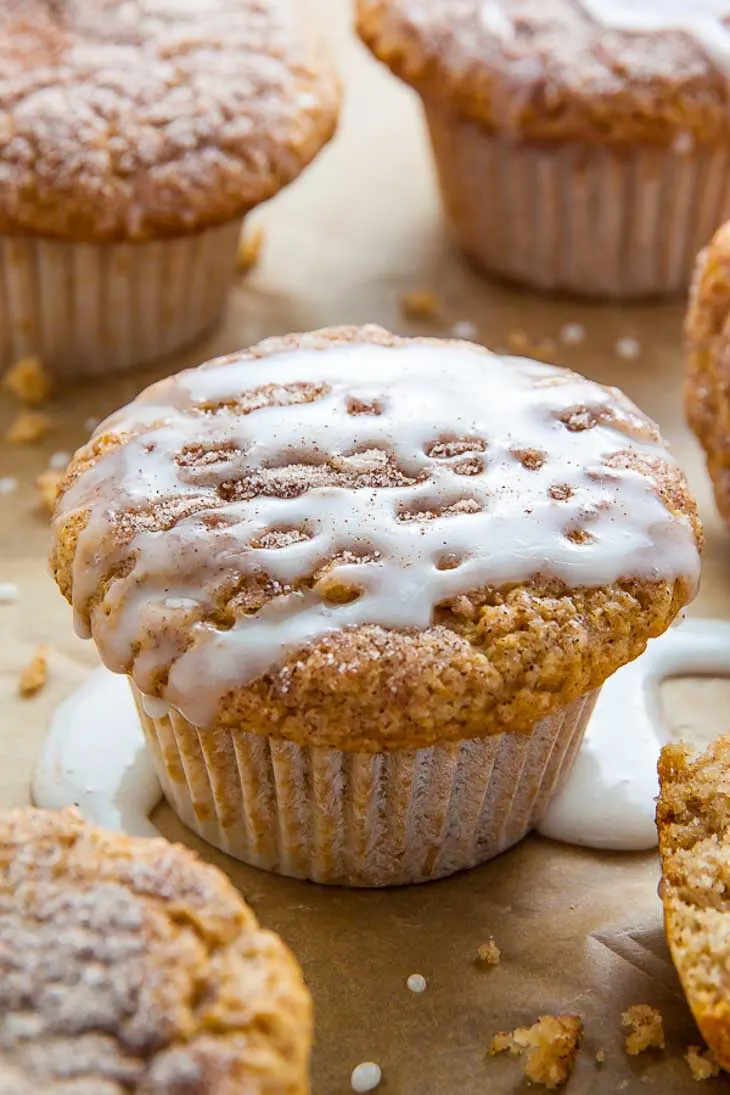 Of course, a classic chocolate chip recipe for muffins was absolutely necessary in this yummy list. Besides being crazy delicious, these vegan muffins are egg, dairy and cholesterol free, so it doesn't get better than this. Give them a try!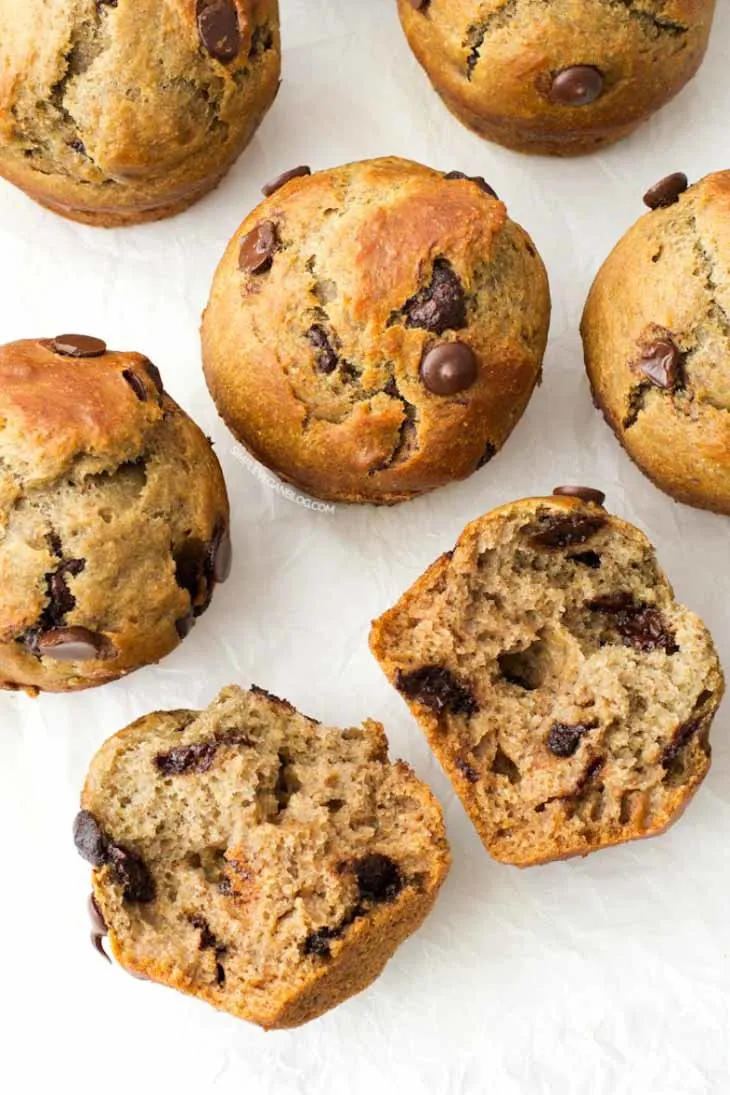 This is one of my favorite recipes ever because I love peanut butter and I love Oreos too! If you're like me, I'm sure you'll absolutely fall in love with this recipe as soon as you make it. I think they're just perfect for any party of celebration, or maybe just for a regular day when you're craving some delicious muffins.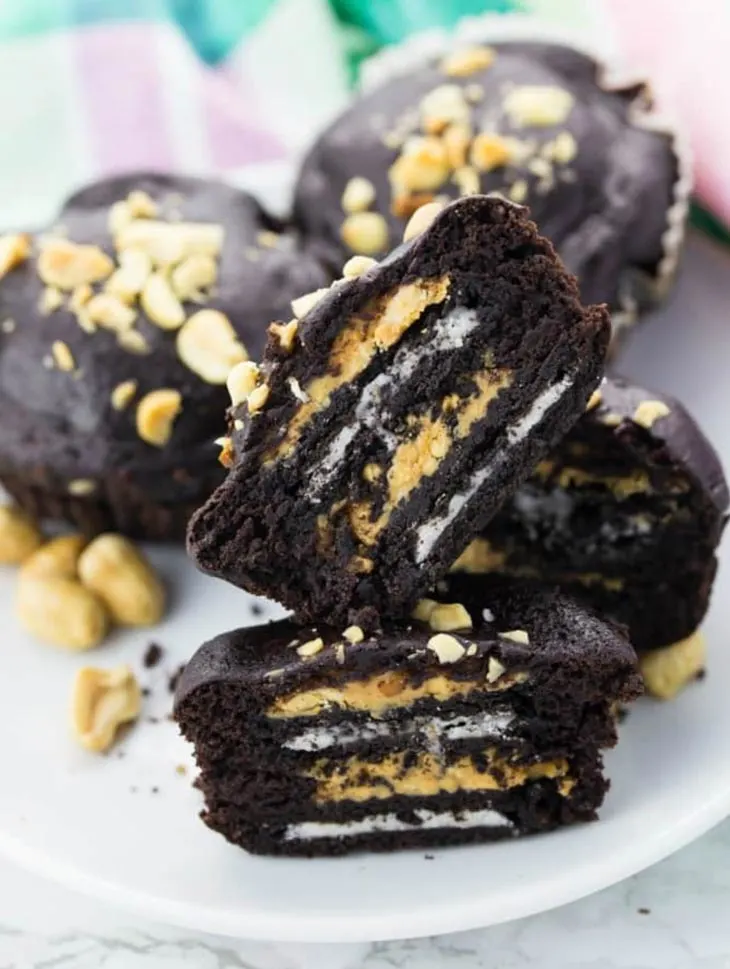 If you prefer fruit muffins, this recipe might be for you. These fat-free flourless blueberry muffins are extremely delicious and healthy, while also being perfect for those who have gluten intolerance or sensitivity, as they don't have any flour. Try them and you'll fall in love!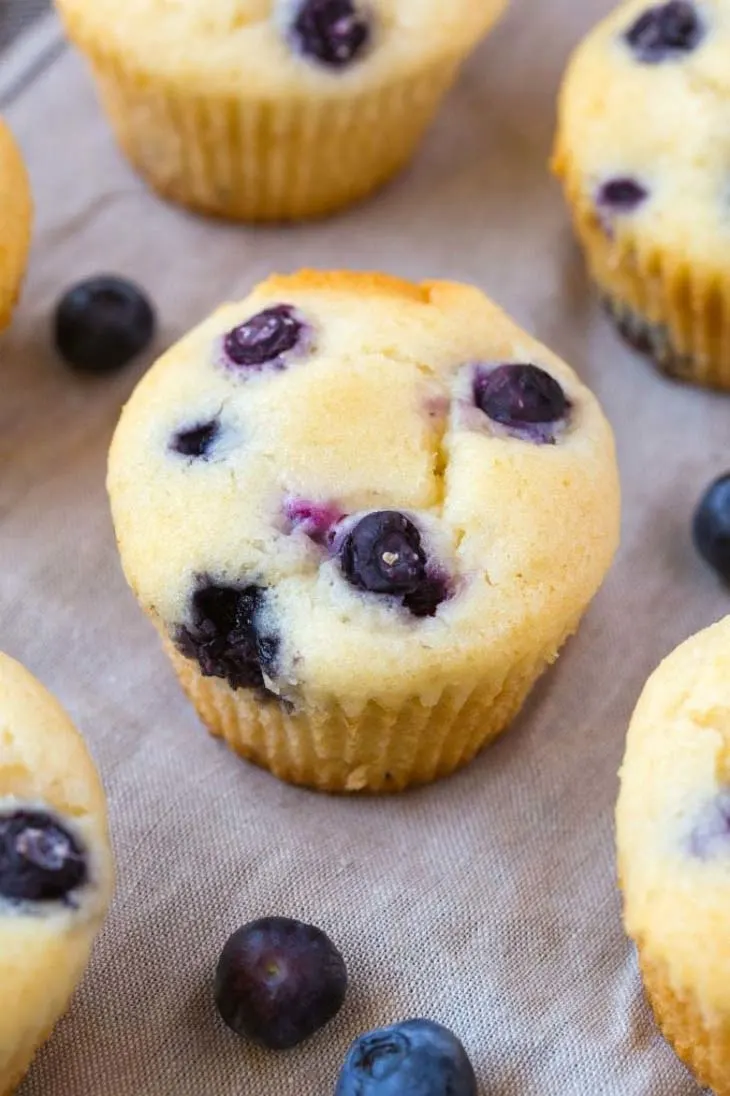 These vegan muffins are simply gorgeous! The raspberry jam swirls create an amazing effect and give these muffins a finger-licking good taste. I'm sure you will love the sweet raspberry taste of these muffins – perfect for breakfast together with your morning coffee!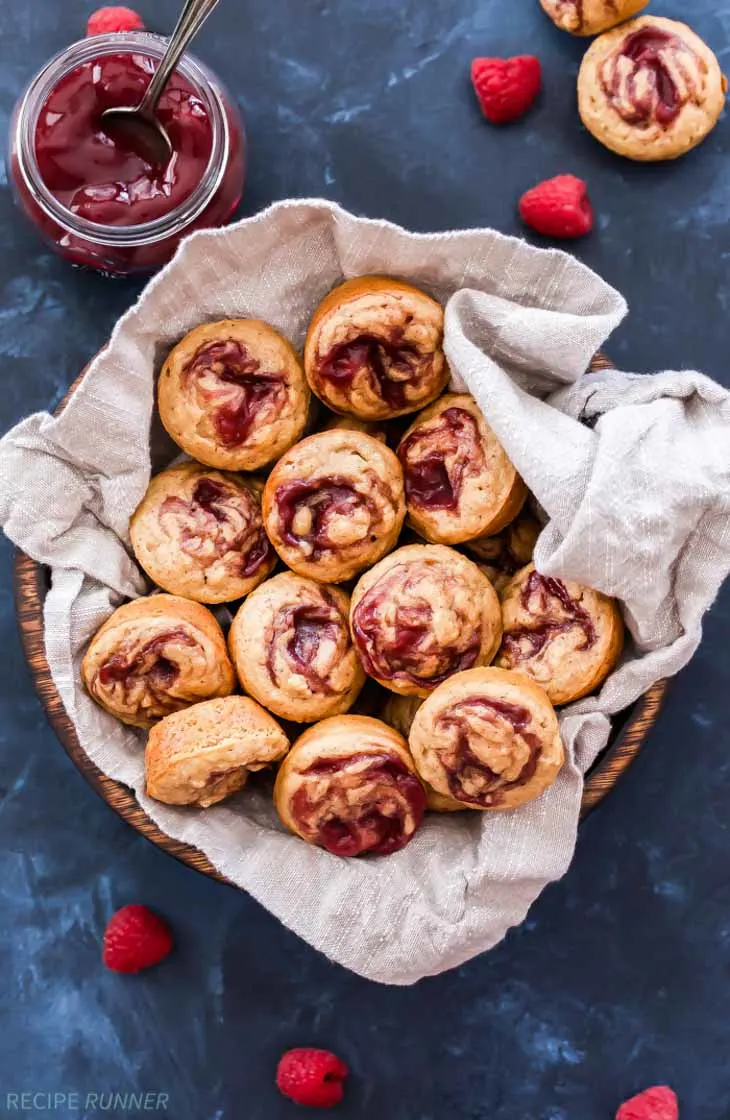 These gluten-free vegan apple muffins are also one of my favorites due to their lightly sweet taste and subtle spice. If you have some juicy apples on hand, this is the perfect recipe to make! Fast, delicious and healthy – what more can you wish for?!