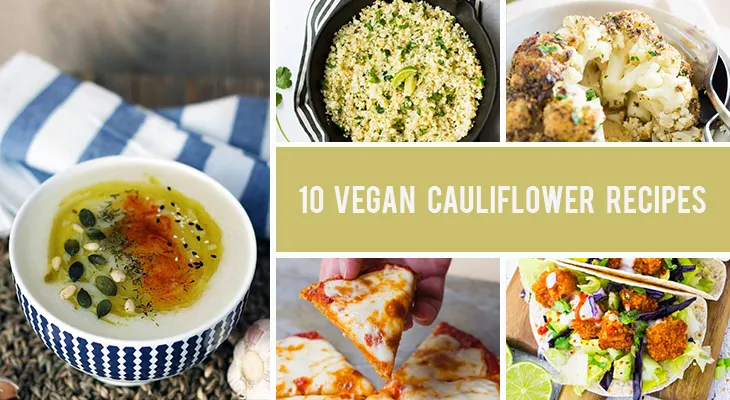 Here are 10 vegan cauliflower recipes that are secretly diet-friendly! These low carb cauliflower recipes will surely become your favorite! Check them out below.
Cauliflower is one of those vegetables that every vegan must have in their fridge or freezer. What makes it so amazing is that it's low in carbs and fat, but it's rich in Vitamin C, K and many B vitamins. Besides being a very delicious vegetable, if cooked right, I must say that cauliflower is extremely versatile. And when I say extremely, I really mean it! You can make countless recipes using only one cauliflower head, and once you start discovering the incredible world of vegan cauflilower recipes, you will never want to stop!
In case I conviced you to incorporate this awesome veggie into your diet more often, I invite you to take a look on this list of 10 vegan cauliflower recipes that are low carb, but also incredibly creative! From mashed cauliflower, whole roasted cauliflower and soup to tacos, mac and cheese and pizza crust (!), there's nothing you can't to with cauliflower! Needless to say, these low carb cauliflower recipes aren't only for vegans, but for everyone who either already loves cauliflower, or is convinced to give it another try. Trust me, these recipes are so yummy and filling, you won't even miss the taste of meat. Try them for yourself and you'll see what I'm talking about!
Click on the linked titles in order to access these vegan cauliflower recipes. All of them are so unique and delicious and they'll help you on your weight loss journey. Even though you will also find here one of my own cauliflower recipes, the rest of them were collected from some wonderful food blogs that I love. Give them a try!
Vegan Cauliflower Recipes
If you're a fan of creamy soups, then I'm sure you'll love this amazing cauliflower soup! It is one of the best things you can do when your fridge or pantry is almost empty, as you only need 3 ingredients for this recipe. Give it a try!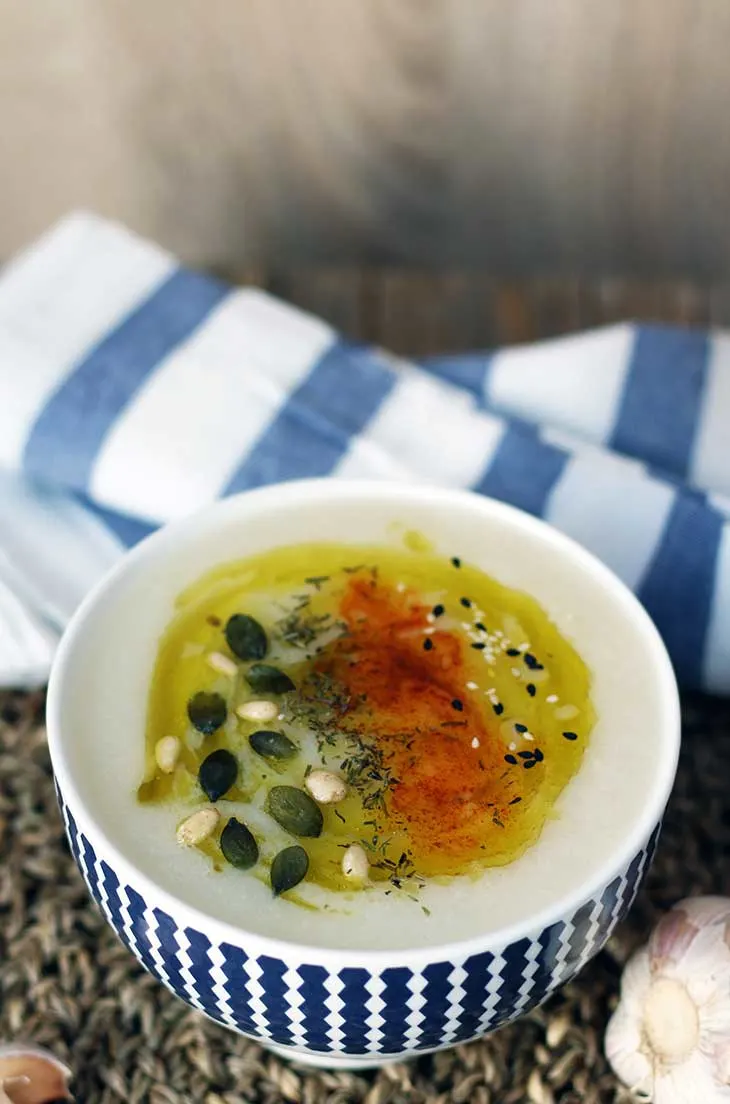 Switching to a vegan diet doesn't mean you won't get to eat any amazing, cheesy recipes anymore and this low carb mac and cheese is the absolute example! The cauliflower is just perfect in this combination as it absorbs the flavors and the sauce, creating a tasty and filling main dish. Yum!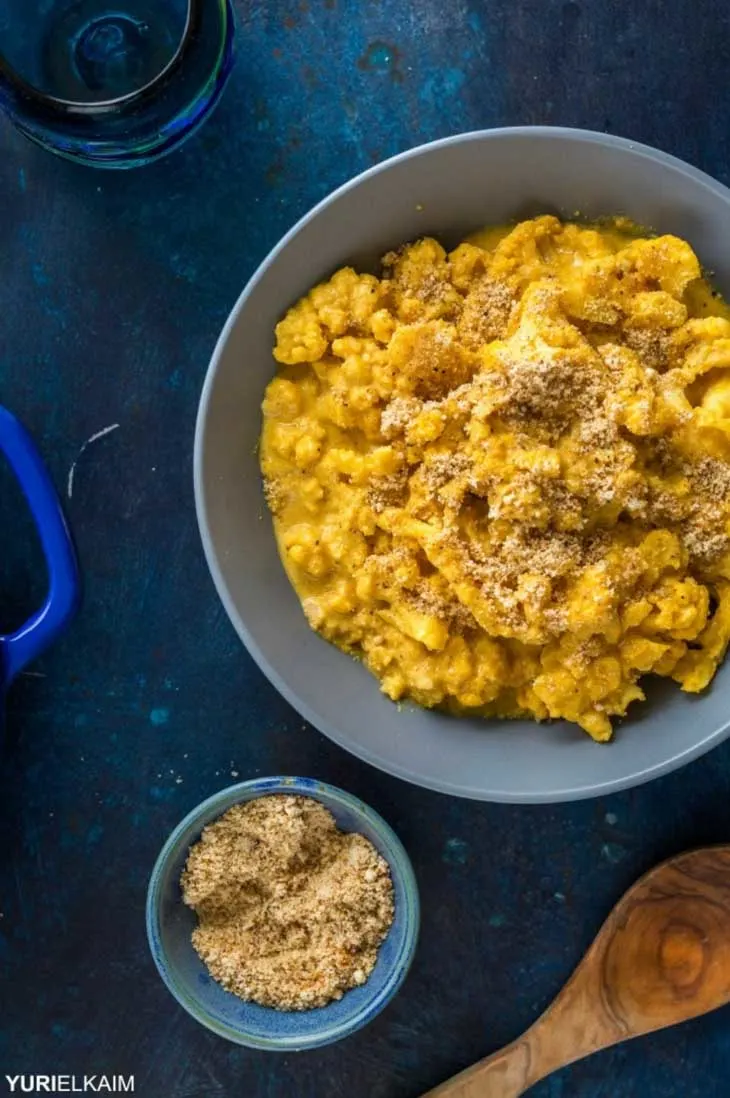 If you're bored of the classic mashed potatoes recipe and you need something new and exciting in your life, this roasted garlic mashed cauliflower is your answer! Roasted garlic is one of the best things in the entire world and it's absolutely divine in this combination. Try it and see for yourself!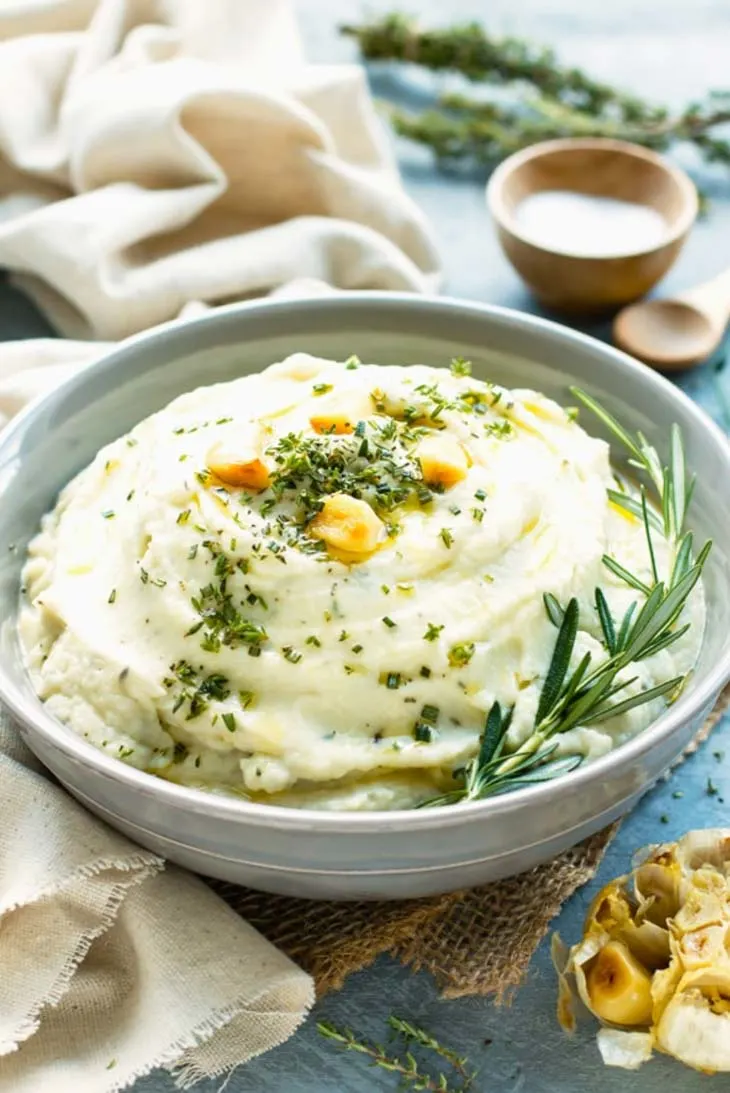 Cauliflower is a popular replacement for meat and this recipe is the perfect example. The baked cauliflower is full of amazing spices and it has an incredible crunchy texture. Besides being super delicious, these vegan tacos are also low carb and super healthy!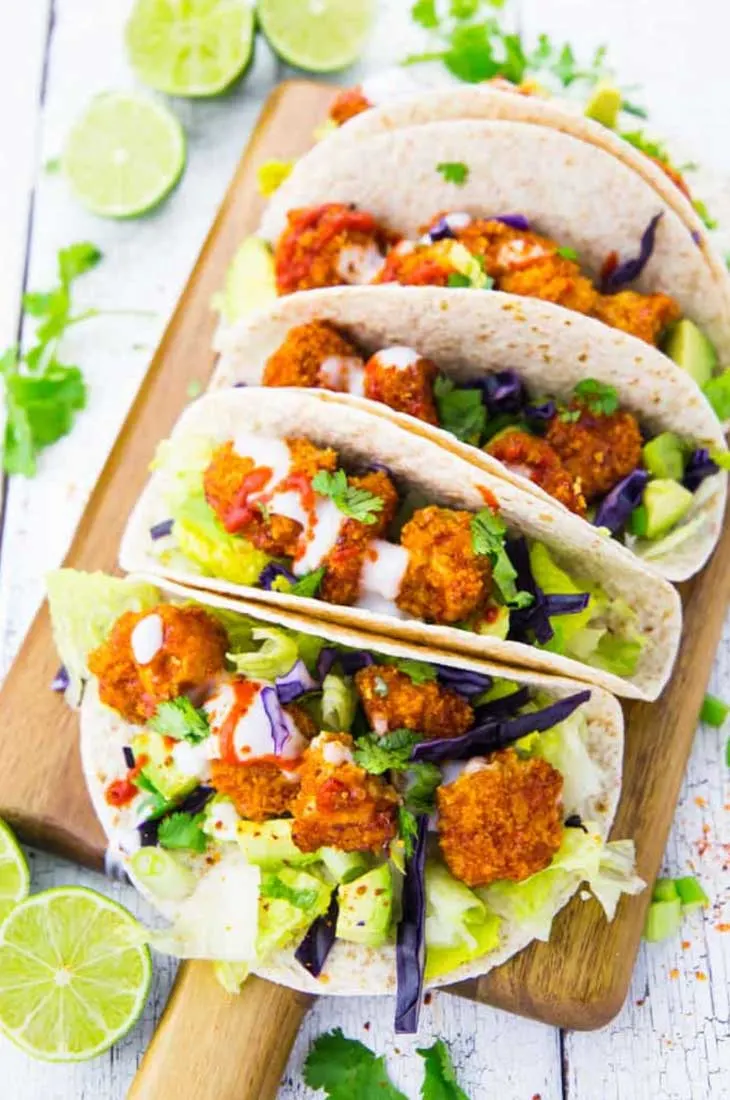 When I said that cauliflower is super versatile, I wasn't lying! This recipe for gluten-free vegan cauliflower hash browns is a great example of how many types of recipes you can achieve using cauliflowers. Low carb, tasty and super fast – what more can you wish for?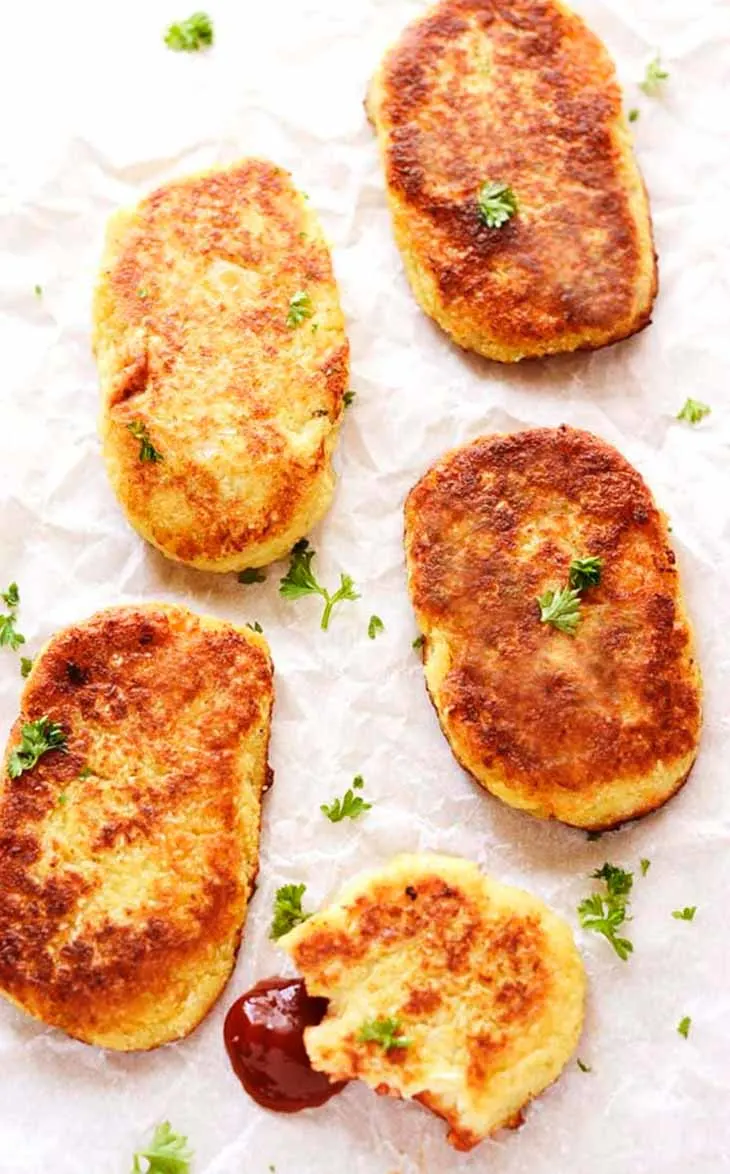 In case you are craving a quick, filling and super refreshing dish, this cilantro lime cauliflower rice is just perfect. It's full of many unique, exotic flavors and it is a great replacement for the classic rice. Plus, it's ready in no time and it's low carb too!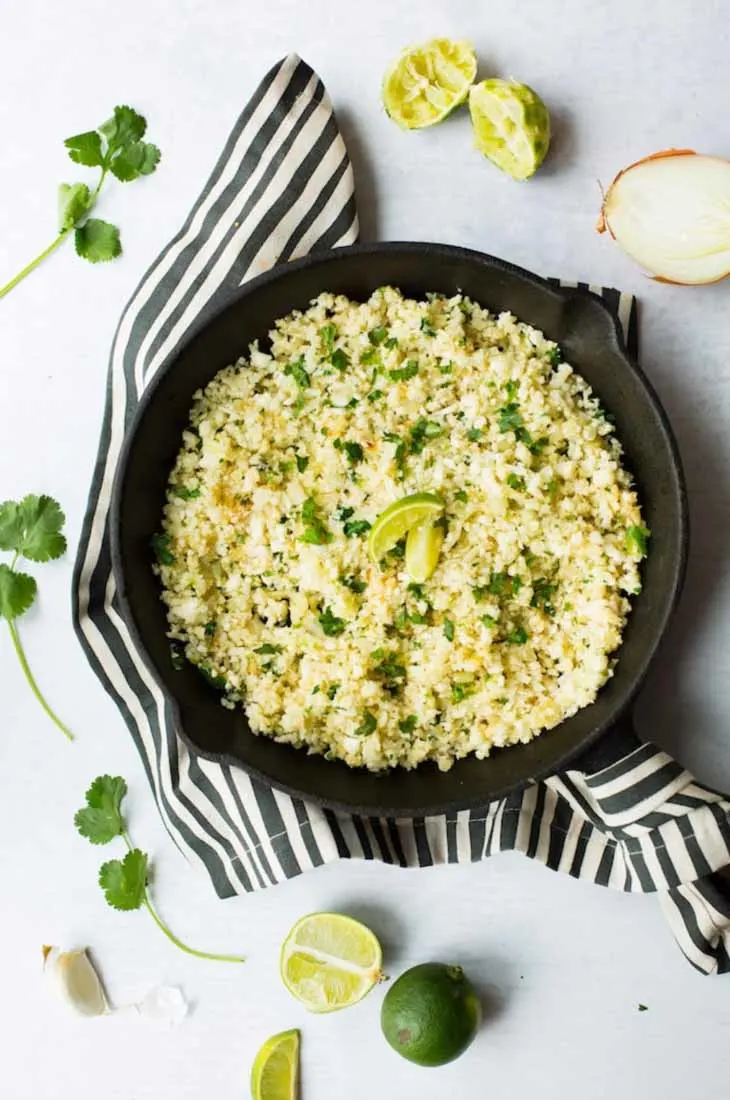 Of course, one of the most simple and effective recipes you can make with cauliflower is just baking it whole with the perfect blend of spices. If you love cauliflower as much as I do, I'm sure you'll apreciate the simplicity and flavors of this amazing recipe. Give it a try!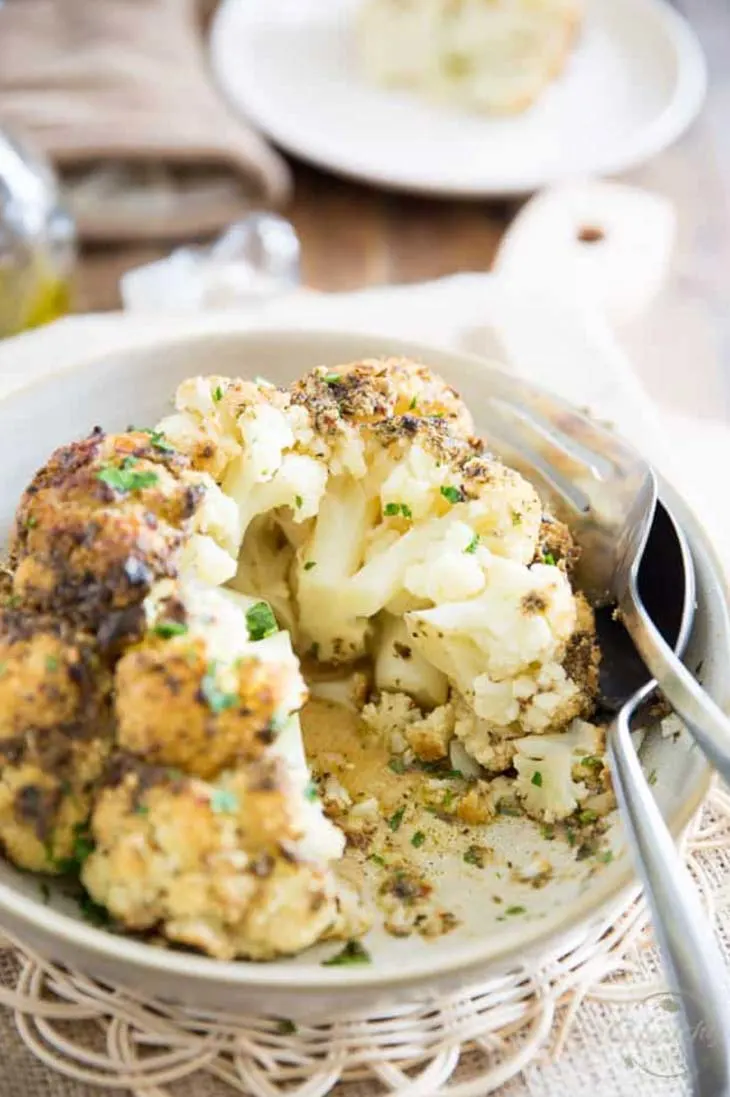 Okay, this is probably one of my favorite cauliflower recipes in the world. Have you ever tried making cauliflower pizza crust? If not, you have no idea what you're missing on! This crust is so much better than the classic thing. Plus – it's simple, it only needs 5 ingredients, it's fast and low carb! Perfect!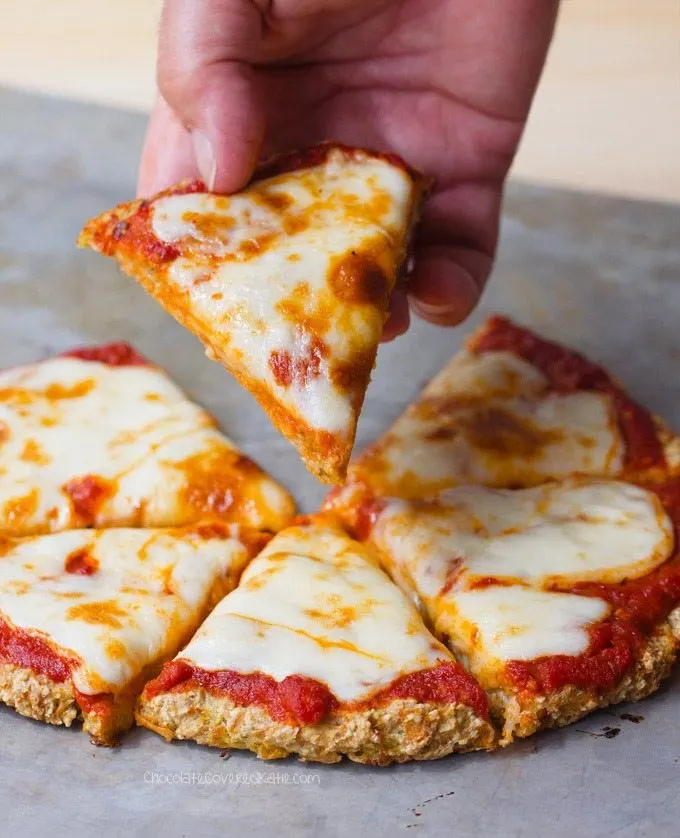 Whenever you're craving a vegan steak, you can turn to this healthy recipe instead. It's so simple and healthy, you won't even believe it! Plus, this recipe will also teach you how to create an amazing mushroom gravy that can be repurposed afterward. Make it once and I'm sure you'll want to make it over and over again!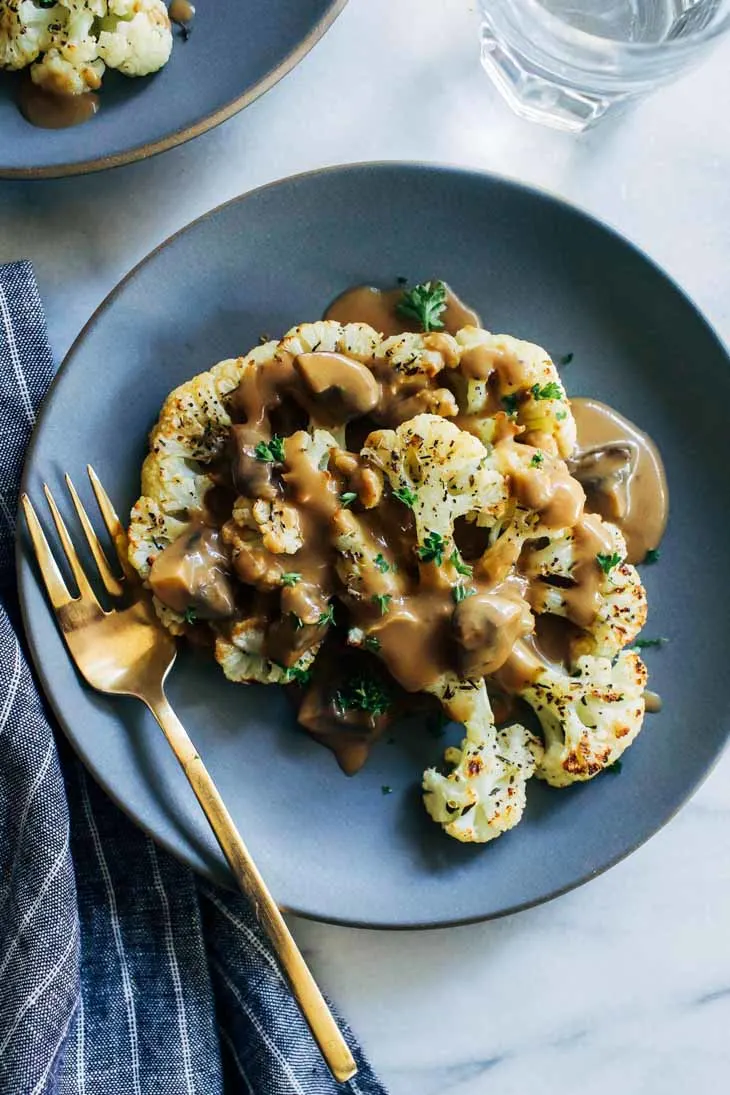 After turning vegan, one of the main struggles of a lot of people is finding the perfect replacement for the classic Alfredo sauce. But not anymore! Cauliflower will help you achieve the most creamy, delicious and healthy vegan Alfredo sauce that is super similar to the real deal!