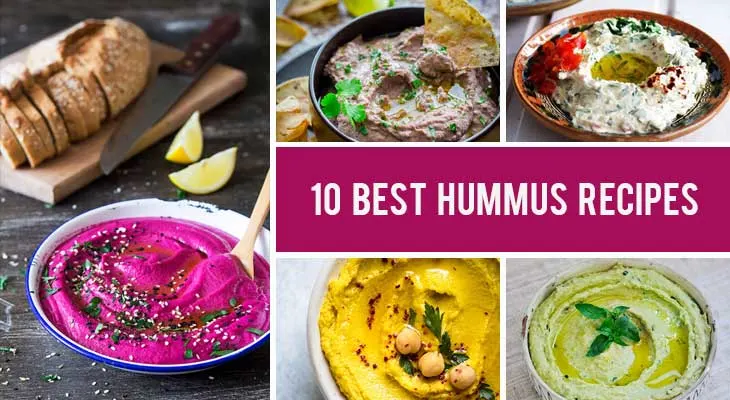 If you're a hummus lover just like me but you're starting to get bored with the classic hummus recipe, then this article is for you. If you haven't had hummus before in your life, then I urge you to run to the kitchen and prepare at least one of these 10 amazing hummus recipes! All of them are super easy, fast and delicious – I promise!
There are so many great varieties of hummus out there that it would be a real shame not to try to experiment with different flavors, textures, and colors!
Hummus is a naturally vegan recipe because the main ingredients are chickpeas, tahini paste, garlic, cumin, olive oil, lemon juice – and the rest is really up to you! Hummus is so versatile that I'm pretty sure you can make any combo taste good. You can add other veggies, greens and condiments to spice things up. The possibilities are endless, really!

It doesn't even matter if you're a vegetarian, vegan or omni – everyone can enjoy this versatile dish! I won't lie – there are also some secrets for achieving the perfect, creamy, velvety hummus every time and you'll find all of them in the first recipe of this article.
And because I want to inspire you to try some special hummus recipes soon, I'm showing you these 10 amazing hummus variations. And trust me, it was really hard to choose just 10! All of them are extremely easy to prepare and will make the perfect dip or spread.
Click on the link titles to access these best hummus recipes. Many thanks to all the wonderful food bloggers who created these (you'll also find five of my favorite hummus recipes here)!
Best Hummus Recipes
If you want to learn all the secrets of making the perfect hummus every time, then this recipe is for you. Plus – you'll find a lot of useful info about the history of hummus, how nutritious it is and some other general information. Just add some toasted mixed seeds on top of this creamy goodness and enjoy!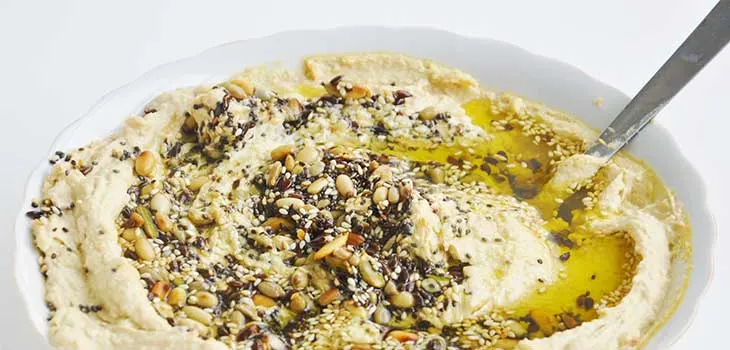 Beet Hummus is probably the most beautiful hummus in the world. The color is simply mesmerizing! This hummus is super delicious and nutritious too and, as usual, it doesn't require a lot of time or effort. Just imagine dipping your chips or veggies into this wonderful pink hummus!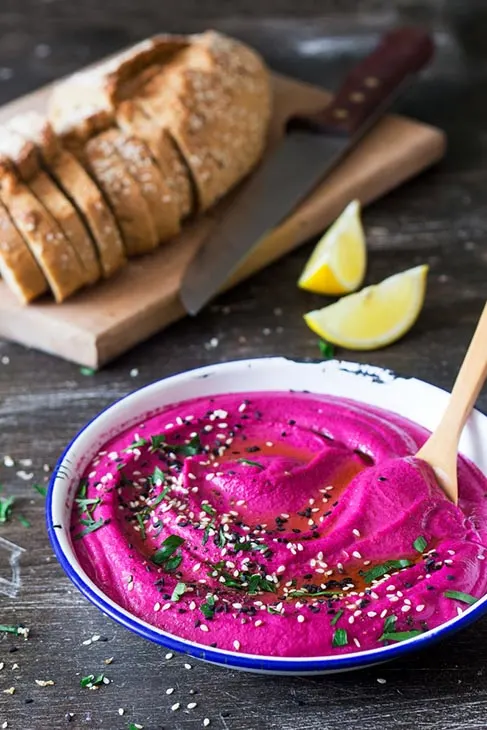 If you're looking for an extra-creamy hummus, then you're looking at the right recipe. This avocado hummus is super delicious, rich in healthy fats and has a very soft texture. You can eat it as a dip, a spread or even add it to your vegan wraps for a change!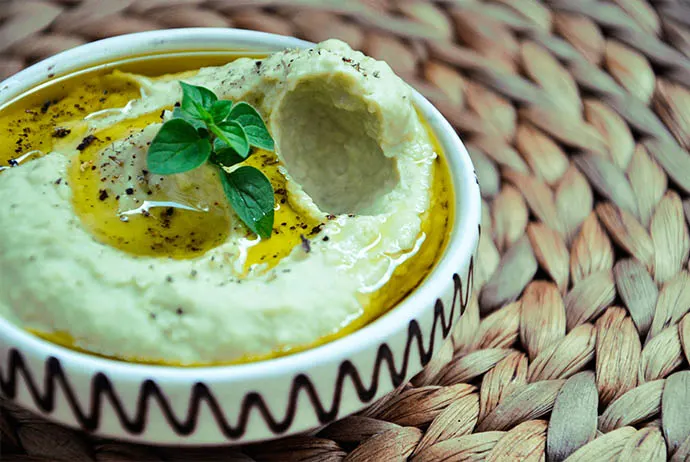 I hope you already know that roasted garlic is one of the best things in the world! Just add the buttery, sweet cloves to your hummus for an experience you won't regret – or forget! It's so easy but the end result is amazing!
If you're an arugula fan and want to experiment with different kinds of hummus flavors and textures then you should try this arugula hummus recipe. Just like any other hummus recipe, this one is ready in less than 5 minutes and it's absolutely delicious!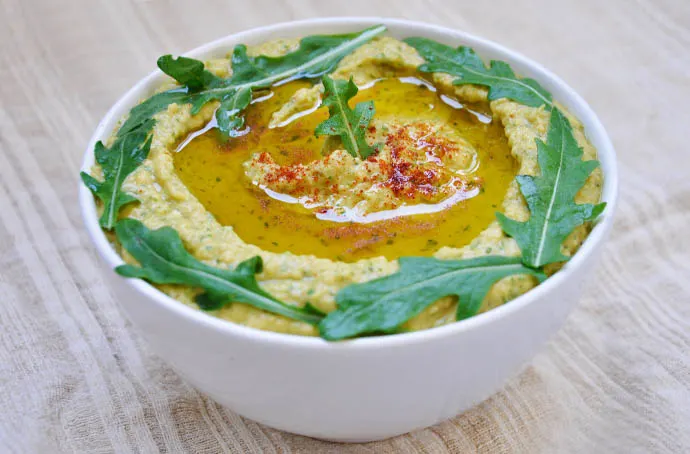 The combination of black bean, lime, coriander and fresh cilantro will give this hummus recipe an amazing taste! Just drizzle some olive oil on top and enjoy it with some tortilla chips!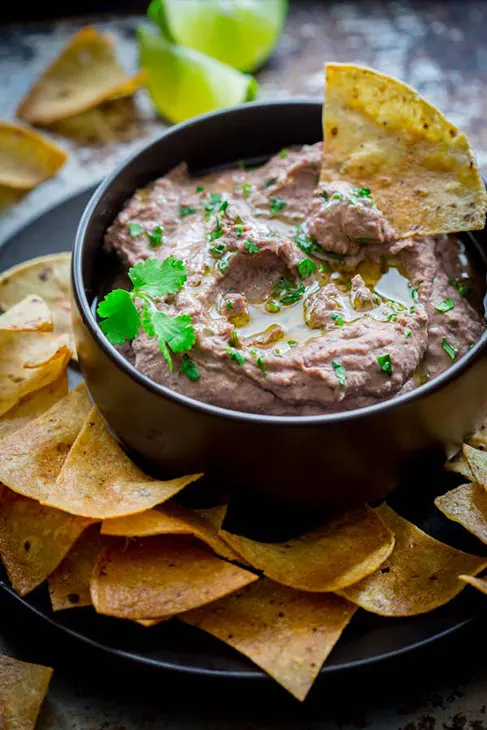 If you're looking for a light, flavorful hummus, then you should try this recipe. This basil pesto hummus recipe is simply irresistible! It has a lovely green color and amazing taste – plus, it's healthy!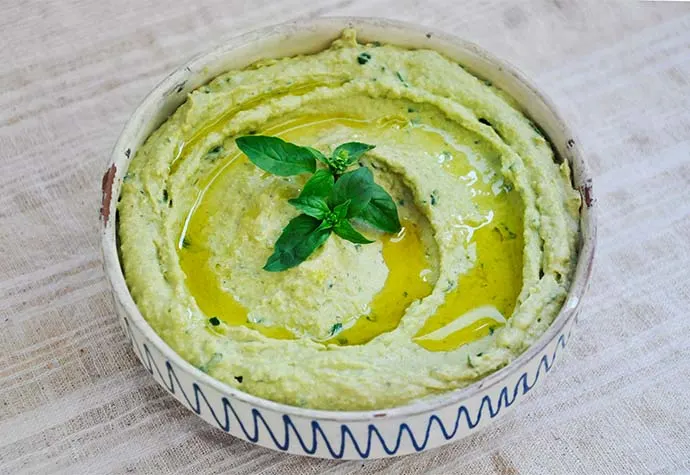 You'll only need 8 ingredients and 10 minutes to make this golden turmeric hummus. It has an amazing color and exotic taste! You should also know that this amazing turmeric hummus develops even more flavor the next day!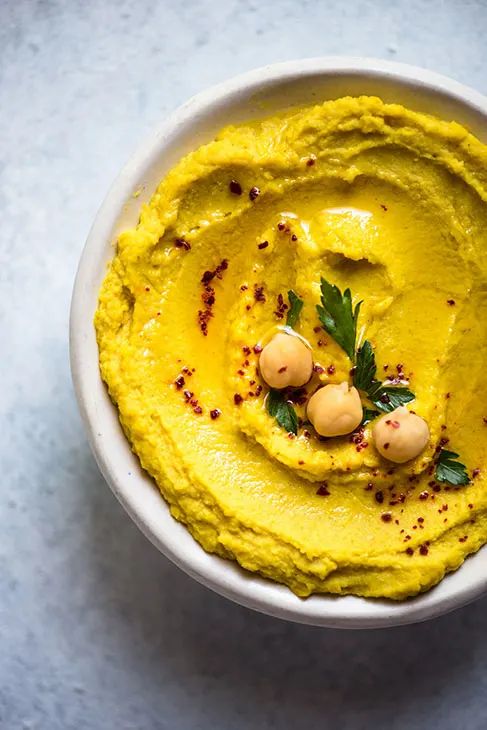 I love wild garlic! I'm sure you'll love this combination of the classic hummus recipe and my favorite spring leafy green – it has a subtle garlic flavor and a fresh, green color. Just sprinkle some black sesame seeds and sweet paprika on top and thank me later!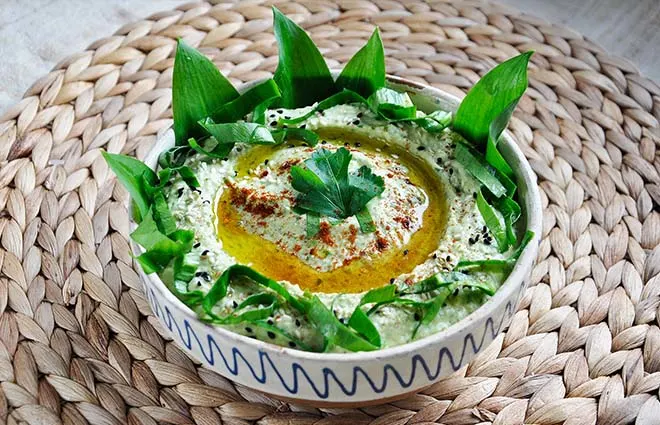 If you love spicy food and hummus, then you'll love this spicy hummus Beiruti recipe! It has a subtle spiciness and it's so much better than the classic, simple hummus you are probably used to.