Arayes is a popular Middle Eastern recipe and it's basically grilled pita sandwiches with a delicious filling. Give it a try!
This popular Middle Eastern recipe has both vegetarian and meat-based versions. The meat version is called arayes kofta and it's made with minced meat inside alongside veggies and spices. The vegan version can contain any kind of veggies you want, but I made it simple, with some onion, tomatoes and lots of parsley.
You can grill these pita sandwiches on a normal pan or on a grill pan. I had no idea where my grill pan was, it seems to have vanished from my kitchen, so I used a normal pan instead, but I highly recommend you to use a grill pan for aesthetic purposes. The pita will have those nice grill stripes on it. 🙂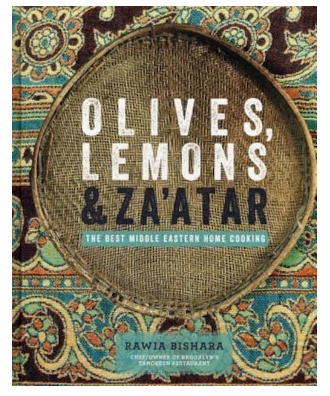 You can also add some shredded cheese (or vegan cheese) in it and make it even better! Feel free to experiment with other veggies as well, the trick is to chop them into tiny bits and make them stick together with cheese or a thick paste, like tomato paste.
---
It's time to stop worrying about what you're going to eat! I created the meal planner app to help you! Get your personalized meal plan with delicious, healthy, and budget-friendly recipes! GET YOUR MEAL PLAN!
---
Serve these pita sandwiches right away, otherwise, they will get soft. pretty fast. This was the last recipe I photographed that day and the first ones took longer so unfortunately in the photos the pita looks a bit too soft. If you serve these pita sandwiches right away, they are firm and you can easily hold them in your hand, without having to use a fork and a knife to eat them.
Hope you'll give it a try! let me know how it turned out for you.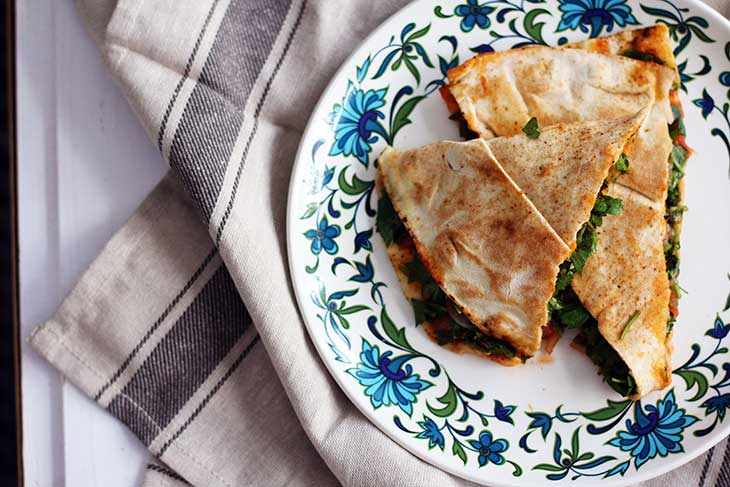 Vegetarian Arayes | Lebanese Pita Sandwiches
Arayes is a popular Middle Eastern recipe and it's basically grilled pita sandwiches with a delicious filling. Give it a try!
Ingredients
2 large pitas
6 Tbsps fresh parsley, chopped
1 large tomato, chopped
½ onion, small, thinly sliced
2 Tbsps tomato paste
⅓ tsp cumin powder
a pinch of chili powder
½ Tbsp olive oil
salt and pepper, to taste
Instructions
Cut each pita in half. You'll fold each in half and make a triangle sandwich.
In a small pan, heat the olive oil. Add the thin onion slices and spices. Saute for 2-3 minutes until it gets soft. Add the chopped tomato and tomato paste. Cook on low heat for 5 more minutes. Add parsley and remove from heat.
Heat a grill pan or a separate normal pan.
Fill each pita slice with the composition and fold it in half so you'll get a triangle-shaped sandwich.
Place this on the heated pan and grill for 1-2 minutes on both sides until it gets crispy.
Serve right away. It can get soggy fast.