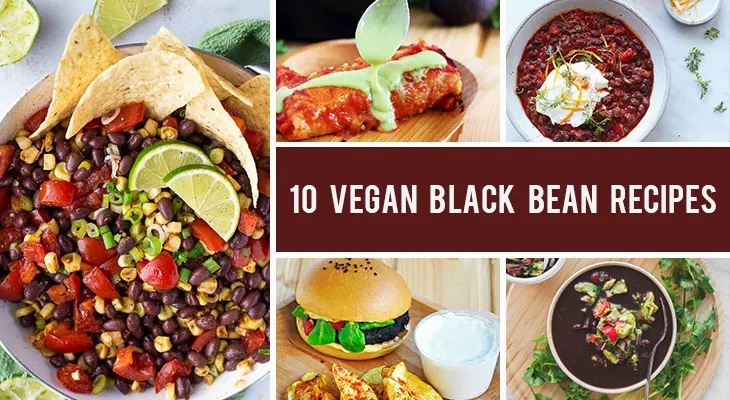 If you're a fan of black beans, then you'll appreciate these delicious recipes! All the vegan black bean recipes you will find here are quick, easy and tasty, so give them a try!
Black beans are some of my favorite type of beans because they're flavorful, packed with protein and easy to cook with. Black beans are a great source of plant-based protein that you can add to your vegan meals to not only make them even more delicious but also healthier.
Regardless if they're from a can or fresh, black beans are the perfect addition to any vegan or vegetarian meal. One of the best things about black beans is that they're so versatile, you can make tons of different black bean recipes with them, from soups to burgers – and everything will taste heavenly.
That's why I recommend to always keep at least one can of black beans in your pantry or kitchen, in case you need to prepare a quick and delicious recipe. You can even make some of these vegan black bean recipes ahead of time, for meal prep, and you'll have yummy lunches or dinners for the following week.
Feel free to check out this list with 10 of my favorite vegan black bean recipes that I make every time I need a comforting and filling lunch or dinner. You will find here many recipes, from veggie burgers, quesadillas, enchiladas, black bean dips, chilis and even soups.
Click on the linked titles in order to access these delicious vegan black bean recipes. You will also find 3 of my own recipes here, but the rest of them were made by some awesome food bloggers that I recommend checking out. Enjoy!
Vegan Black Bean Recipes
Black beans are perfect for making delicious veggie patties for burgers and this recipe for black bean burgers are the perfect example! Besides being vegan, healthy and protein-packed, these burgers are also super easy to make and perfect for a satisfying lunch or dinner!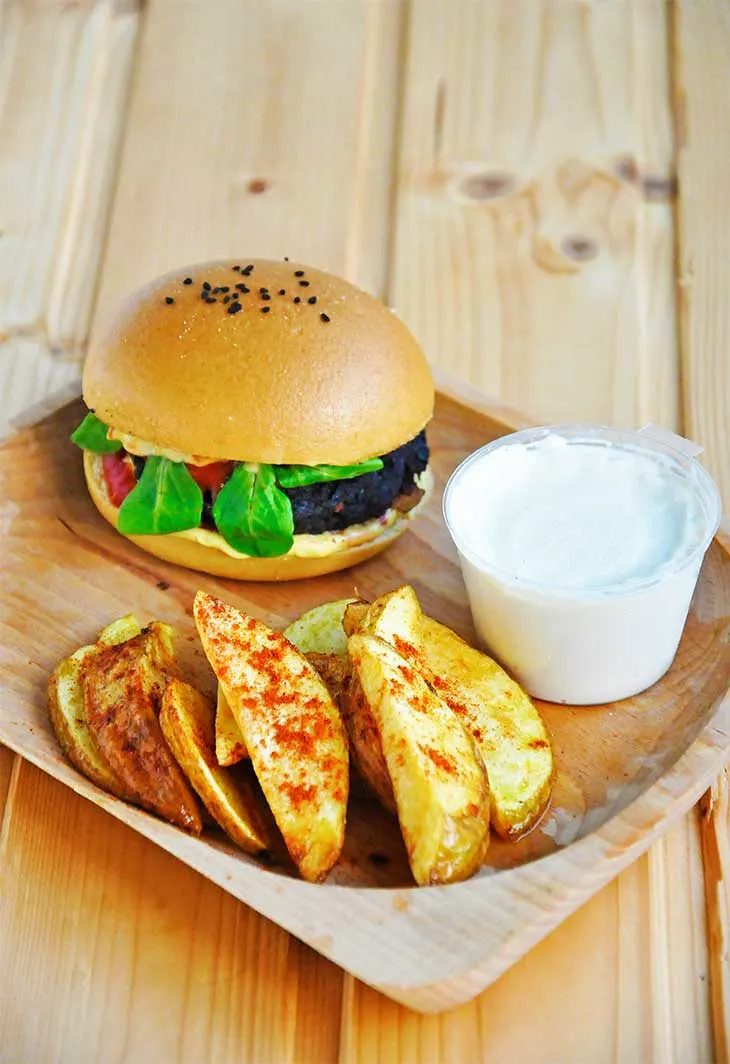 This yummy black bean dip is very easy to make – all you have to do is take all the ingredients, throw them into a food processor and that's it, in a couple of minutes you will have perfect black bean dip for your tortilla chips or veggies! Unlike other store-bought dips, this one is also healthy!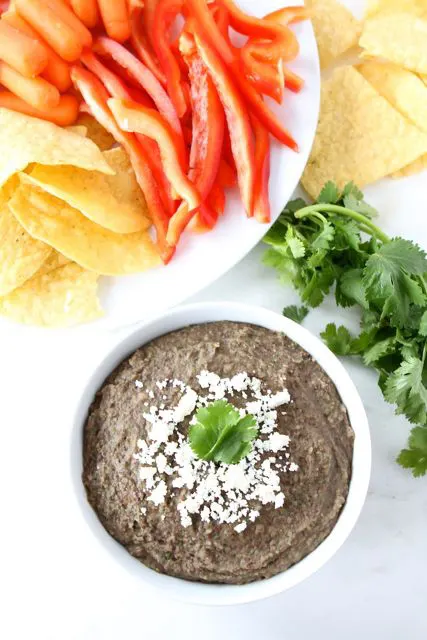 In case you're looking for a cheap but filling recipe to make for your next lunch or dinner, you're in luck, as this recipe is perfect for this! You can serve it either as a side or as a full meal. One of the best things about it is that it's not spicy, so it's also kid-friendly! Enjoy!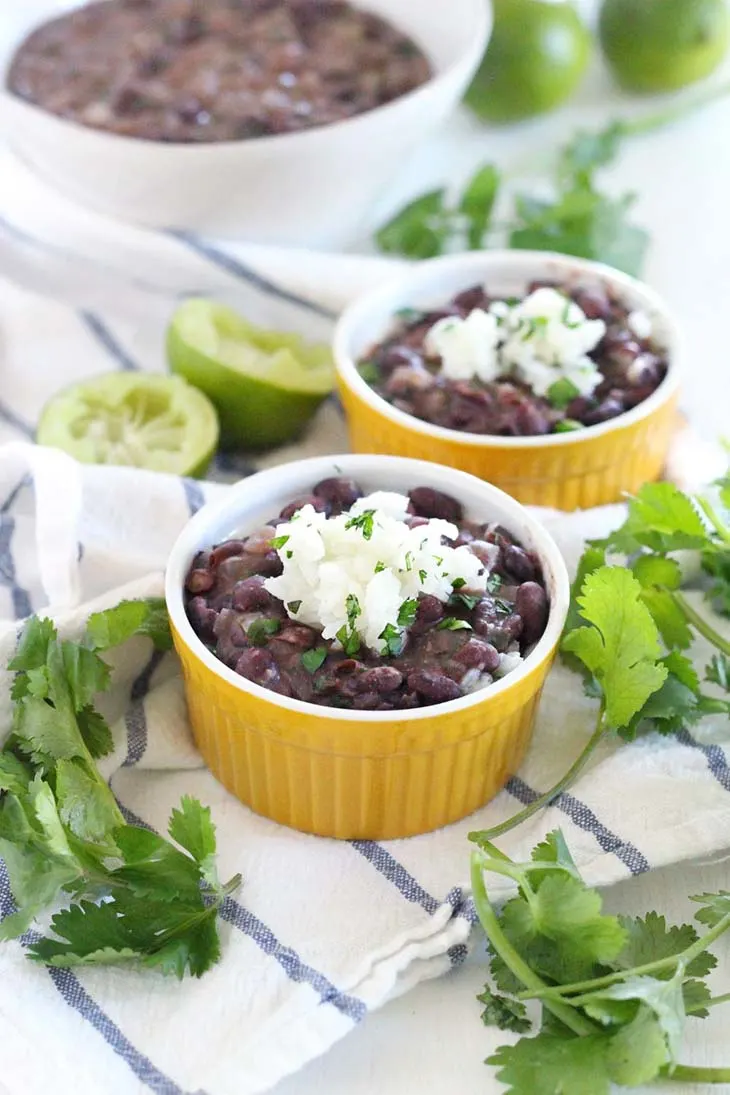 Black bean and quesadilla go so well together, it would've been a shame if I didn't include at least one recipe here. One of the best things about this recipe is that it's made with accessible ingredients and the results are super filling and satisfying. Check it out!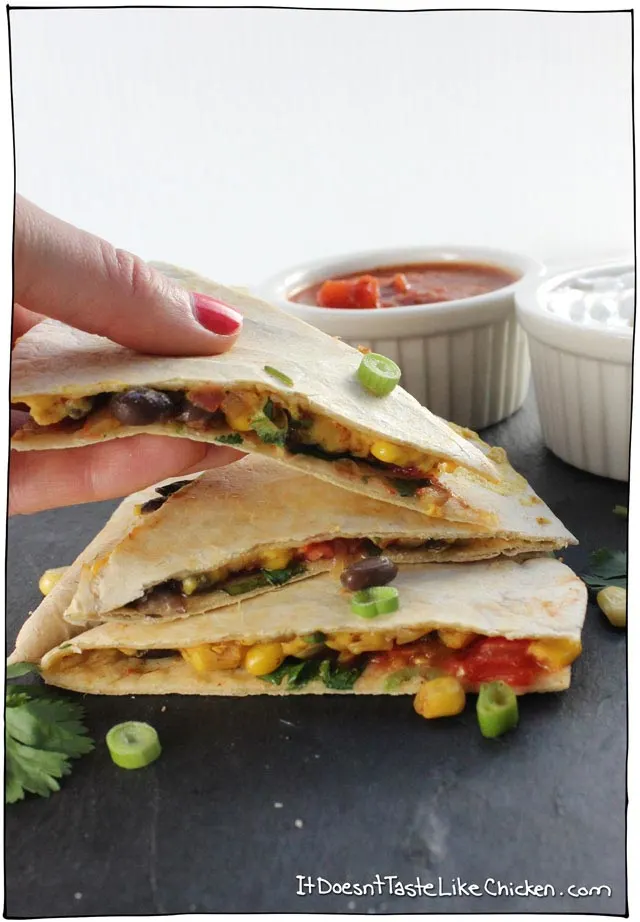 In case you're looking for a super filling, protein-packed recipe that you can make ahead of time for the following week, this is the right recipe for you! This vegan enchiladas recipe is the ultimate comfort food and it has a subtle spicy taste that everyone will love. Give it a try!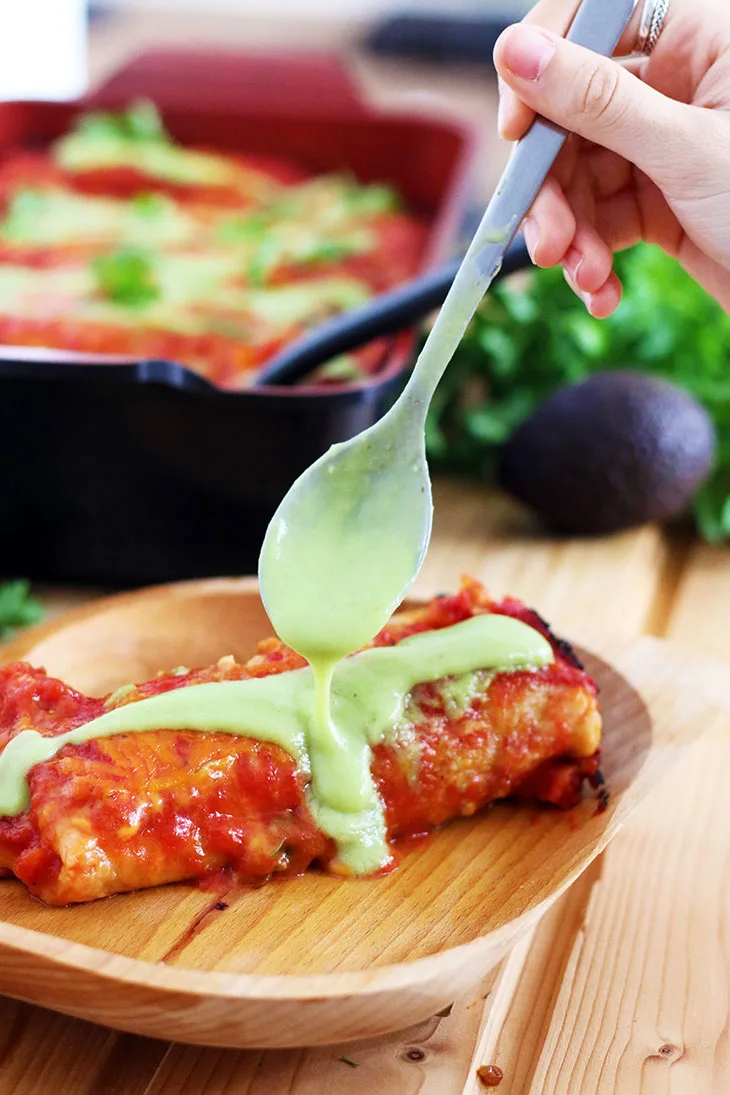 This recipe will show that you can achieve incredibly delicious results with canned black beans! Besides being filling and full of protein, this vegetarian black bean chili with ancho and orange is also delicious, healthy and refreshing! You won't regret making it!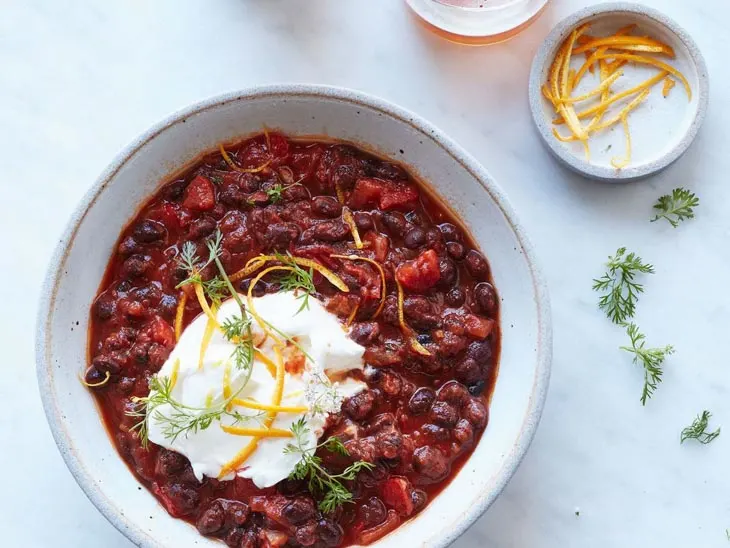 Forget about the classic, boring nachos and make these vegan black bean chilaquiles instead! These are perfect for breakfast and will give a much-needed boost for the day ahead. Plus, they're delicious, healthy and ready in no time. Don't forget about the fresh cilantro!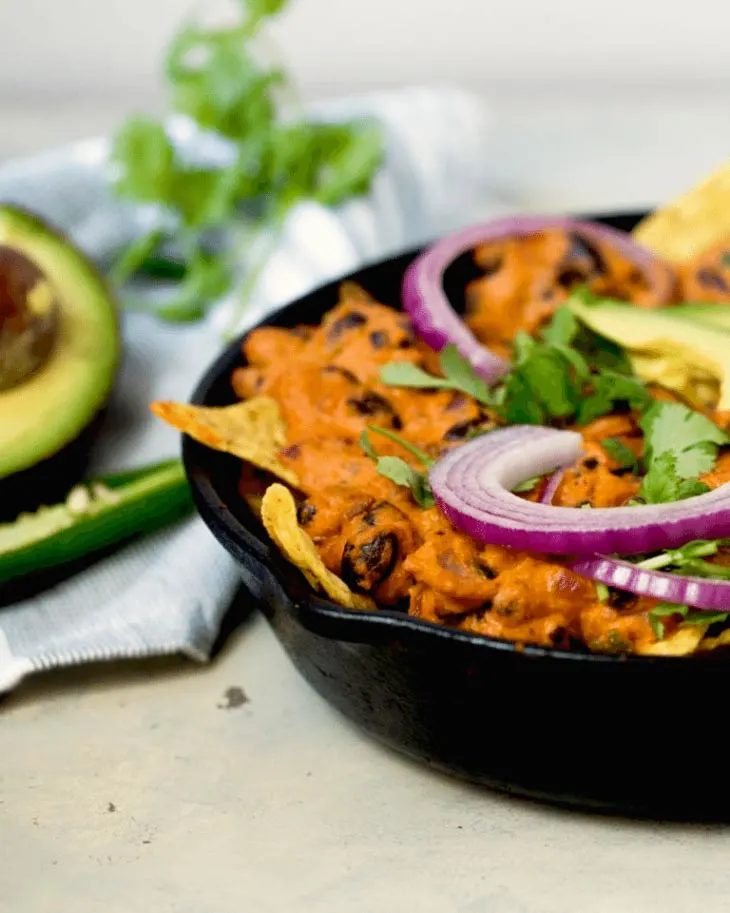 In case you own an instant pot, you must make this black bean soup! It only requires 10 ingredients and the results and filling and crazy good! This recipe is so easy to make than anyone will be able to do it, regardless of their cooking skills.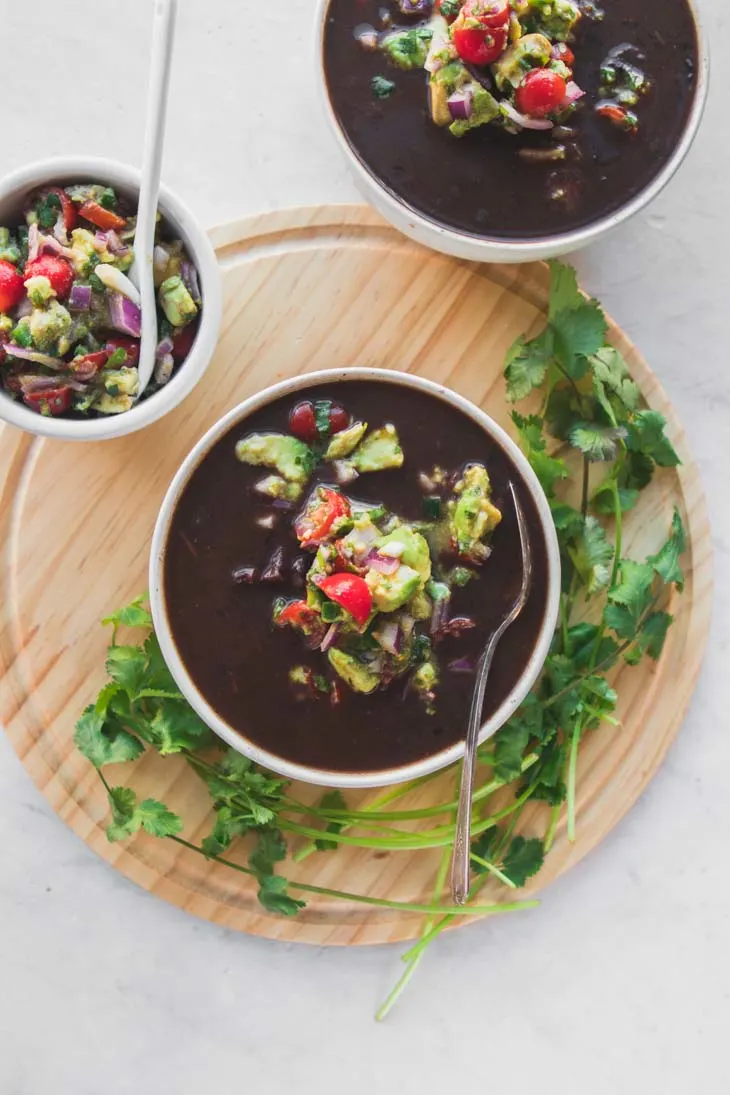 This vegan black bean ceviche recipe is ready in no time and it only requires simple ingredients and cooking techniques! I totally recommend it after your workout, when all you need is a comforting meal with lots of proteins and healthy veggies. Enjoy!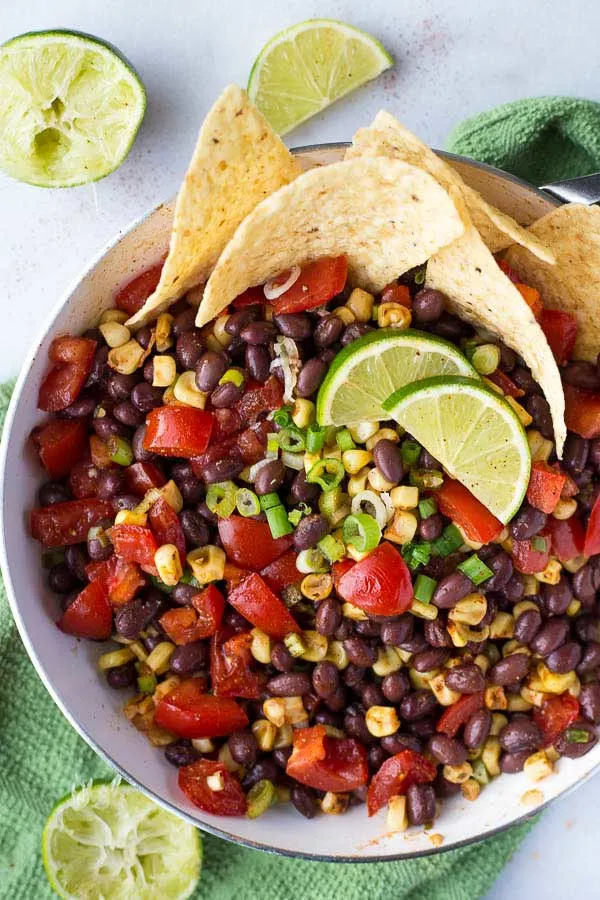 This is one of the best veggie burgers I ever made – it's easy to make, delicious and its texture and consistency resemble very much ground beef. This recipe is also macrobiotic. Make it and your non-vegan friends will be impressed!