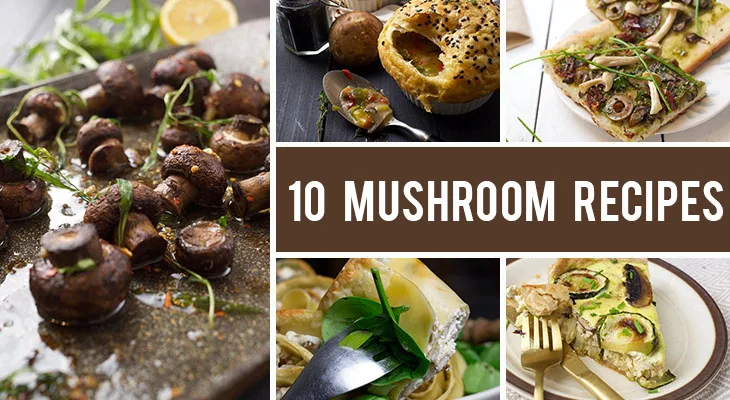 Are you looking for some recipe inspiration? In this list, you will learn how to cook mushrooms and you'll also get 10 innovative mushroom recipes you'll love. Give them a try!
Mushrooms are one of my favorite ingredients in the entire world! They're delicious, they're versatile and they're extremely easy to cook. Even a kid could cook a mushroom and taste delicious, that's because they're the best. Period.
In case you were wondering how to cook mushrooms in order to end up with a delicious dish that's not soggy, I have some answers for you!
How to cook mushrooms
There are various, fail-proof methods to cook mushrooms, all depending on the dish you're planning to make and, of course, your preferences. Here are my favorites below:
First of all, you can grill them. It is said that this is the healthiest way of eating mushrooms if you want to preserve all their nutrients. I found that the best mushroom for grilling is an Oyster mushroom. You can then serve them as they are, maybe with some parsley and olive oil on top. Best side dish!
You can also fry them. Frying mushrooms in a pan with onions, garlic, and herbs is an excellent way to achieve a tender, flavorful mix. This mix can then be used to fill a pie or some pastry rolls which you'll then cook in the oven to perfection.
Roast them. I whole-heartedly recommend you try cooking mushrooms in the oven. You just need an oven tray with parchment paper, your mushrooms, and some spices, herbs, or a sauce. One of my favorite ways to cooking mushrooms is throwing them in the oven with some coconut oil, chili flakes, garlic, and salt. Simple and perfect!
Mushrooms can also be boiled. No, I don't mean boiling them in a pot of water just like you would do with pasta, but instead, try boiling them in a sauce with other ingredients while you're preparing a more complex dish or a hearty soup.
Last but not least, mushrooms are excellent consumed fresh as well. Yep, you can eat them as they are with no problems, especially Champignon mushrooms, the most common type of mushroom found in supermarkets. They're SO good in salads, just try it! 🙂
These being said, I invite you to click on the linked titles in order to access these innovative mushroom recipes. You will find here many unique and delicious recipes that I totally recommend you try – from lasagna roll-ups to soups, pies, and pizzas, you'll find something for every taste and preference here! All these recipes are vegan, healthy, and super easy to make.
Here we go:
How to Cook Mushrooms – 10 Innovative Mushroom Recipes
Easy, fun, and super delicious. If the idea of a proper lasagna sounds too heavy for you, then I recommend trying these mushroom lasagna roll-ups. Way easier to make and they're the perfect rushed lunch!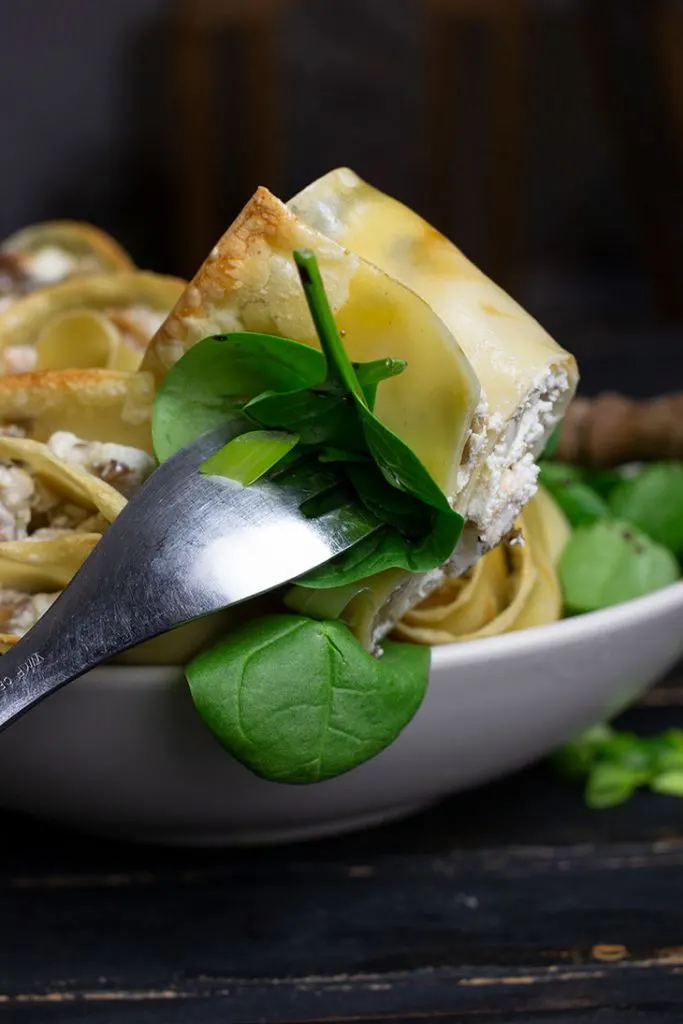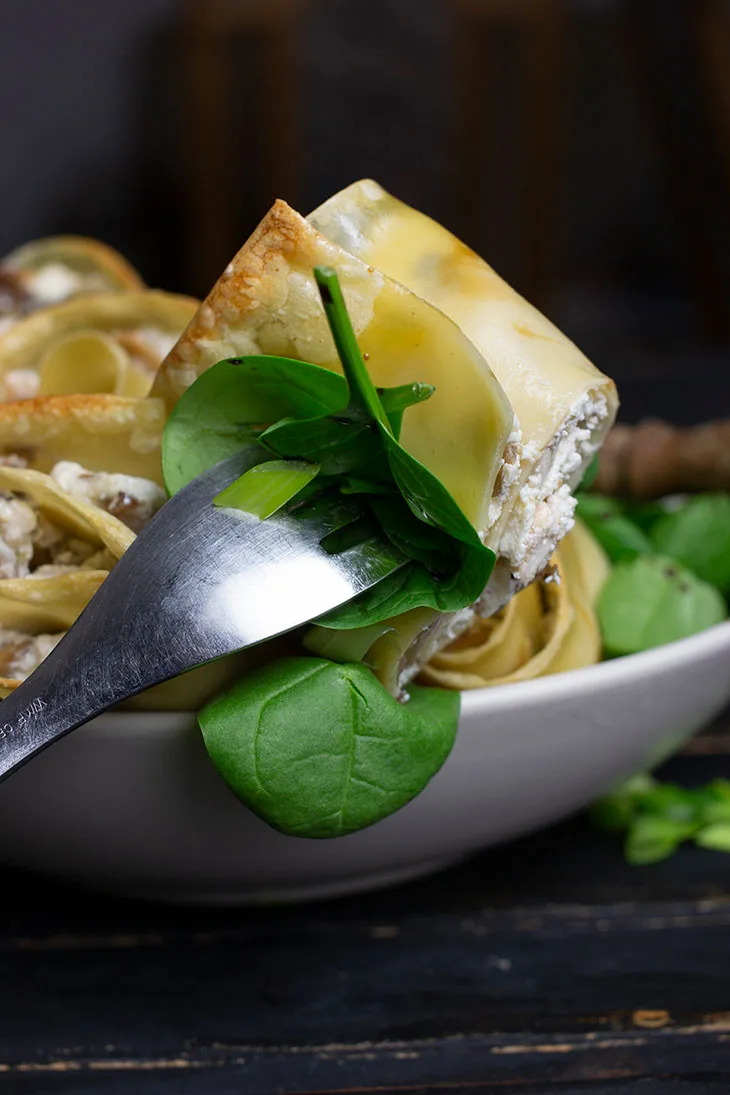 Soups are one of my favorite dishes of all time! And this mixed mushroom soup is simply special because it has different types of mushrooms (why choose, am I right?) and tons of exotic, Asian flavors. Give it a try!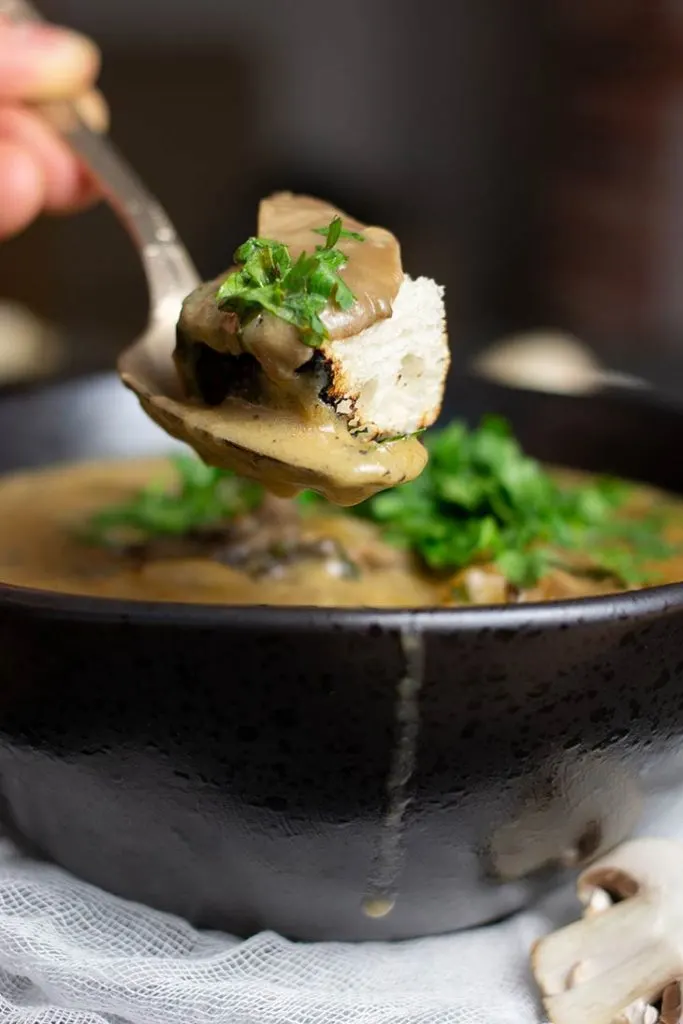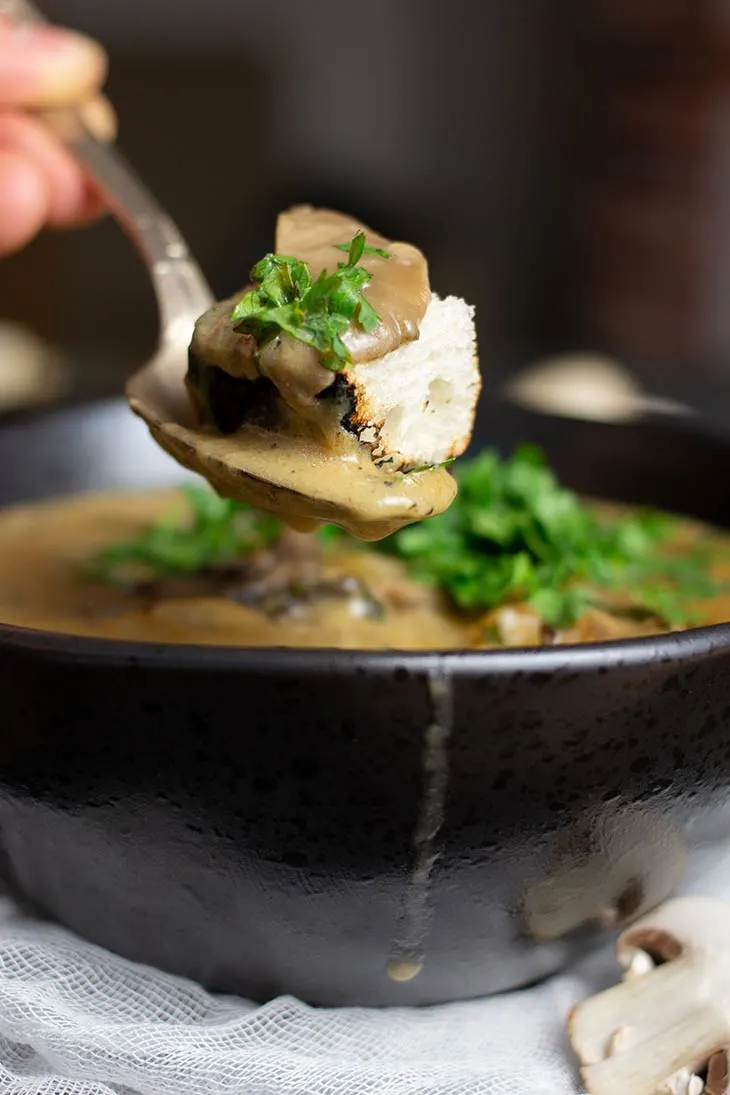 If you love pastry-based recipes, then you'll surely fall in love with these savory mushroom rolls. They're so easy to make and they're the perfect breakfast to take to work with you!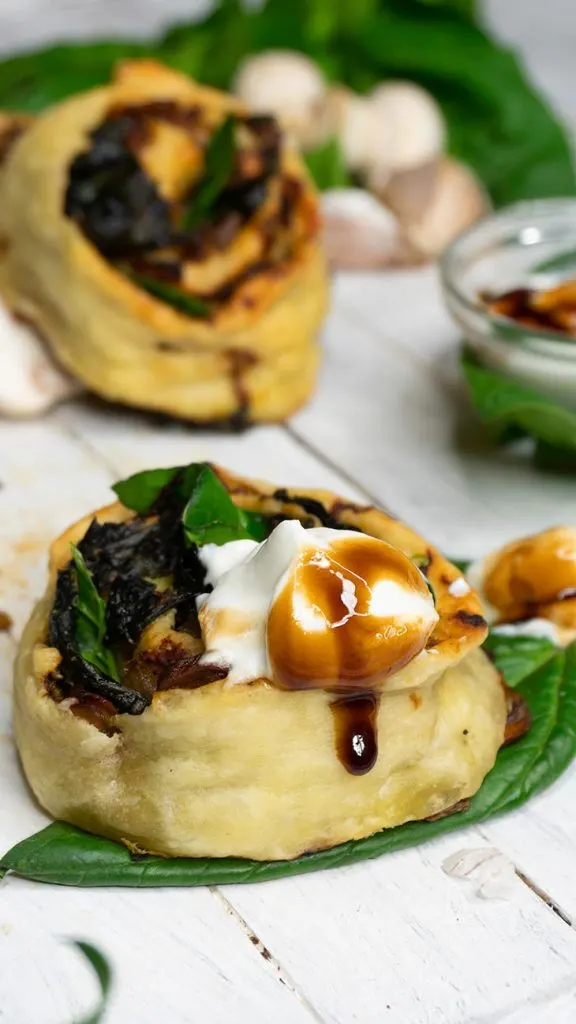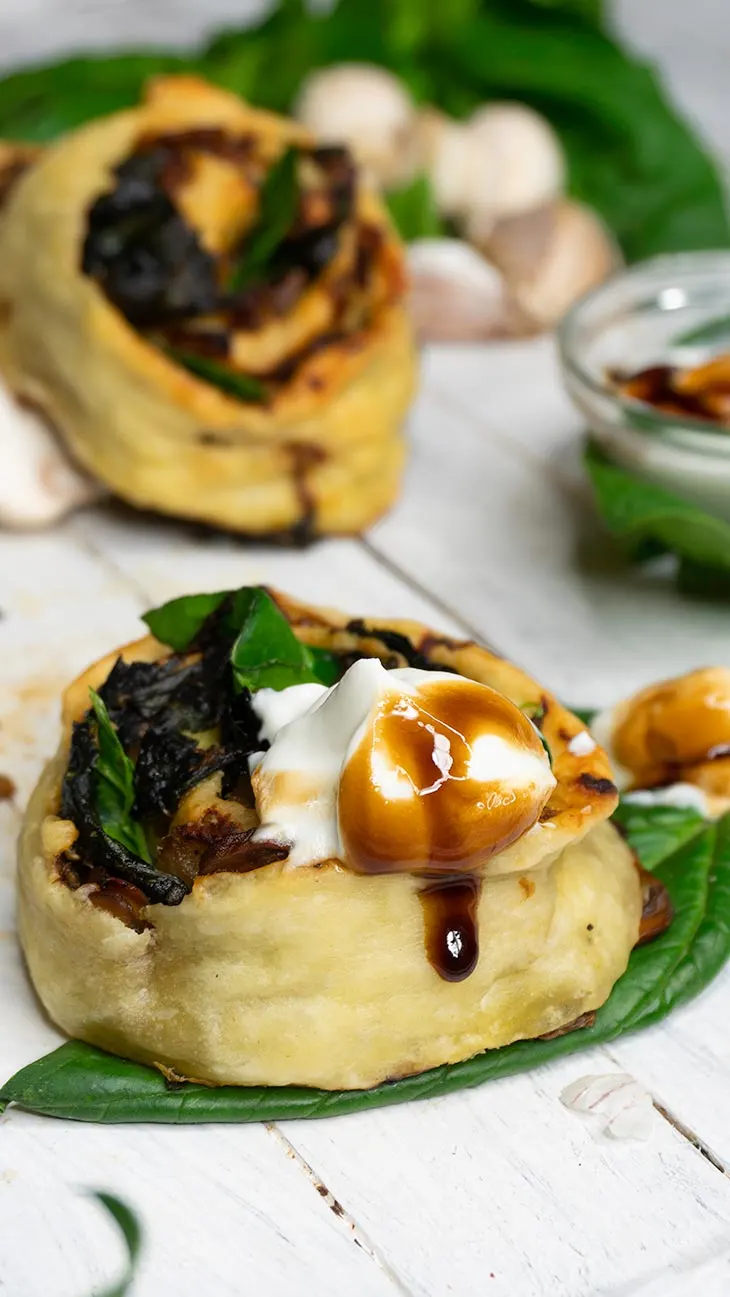 What could be more comforting than a pie? And not just any pie – this creamy mushroom pie is bursting with amazing flavors you won't ever forget. Plus, it's super easy to make as well!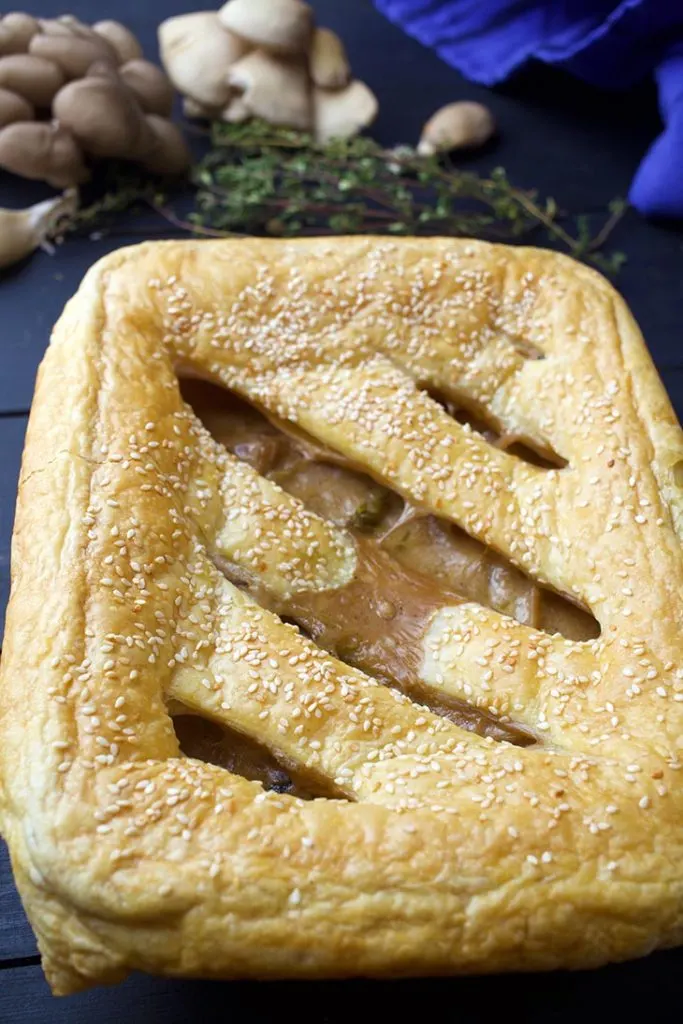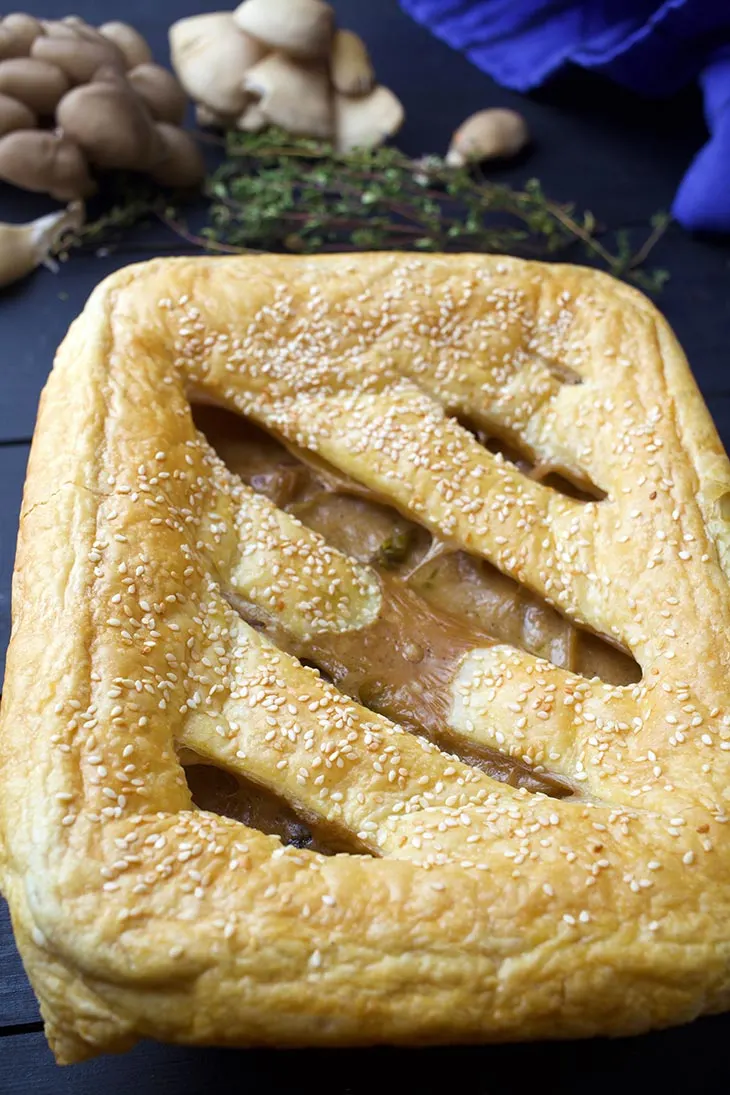 Mushrooms are a popular pizza topping, but trust me when I say this mushroom pizza is… something else. It's light, it has a strong aroma and it's SO easy to make, you won't even believe it!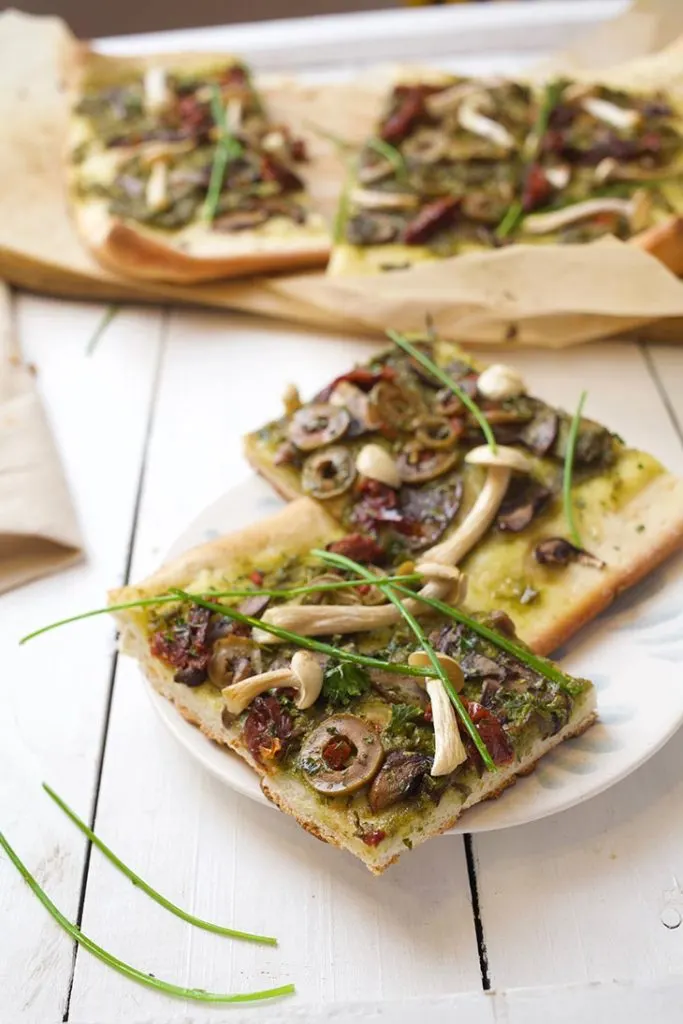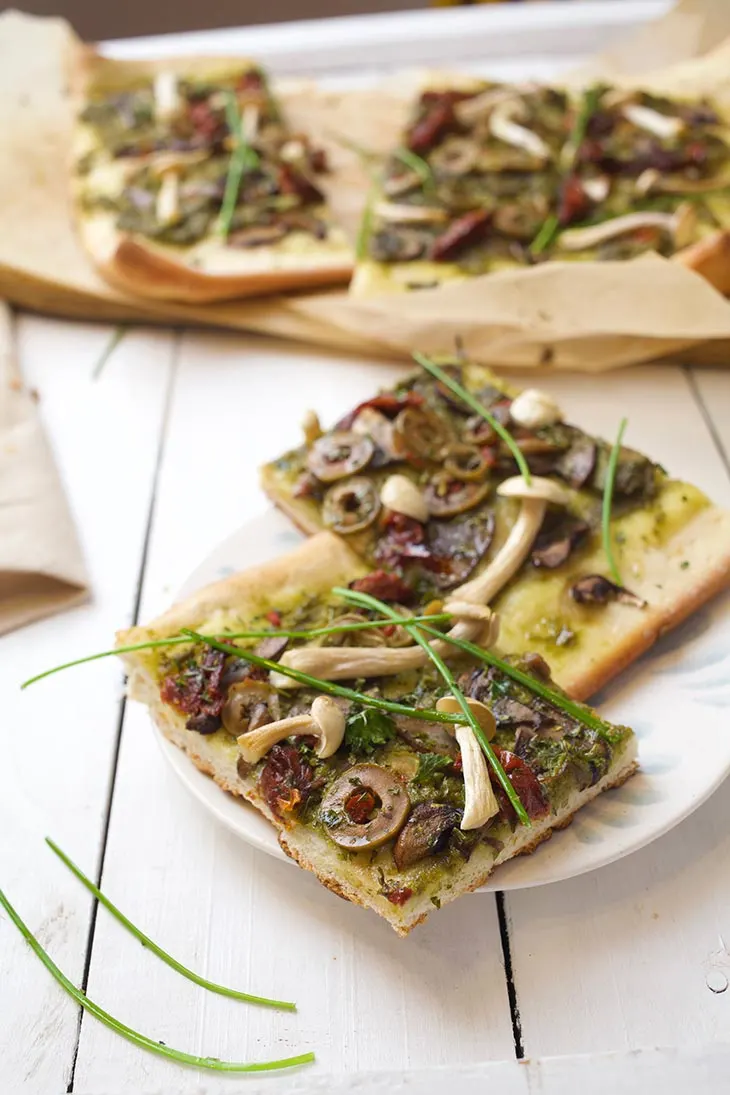 This vegan mushroom tart is very similar to a famous French recipe – the Quiche Lorraine, which means it's extremely yummy and packed with healthy ingredients. Give it a try!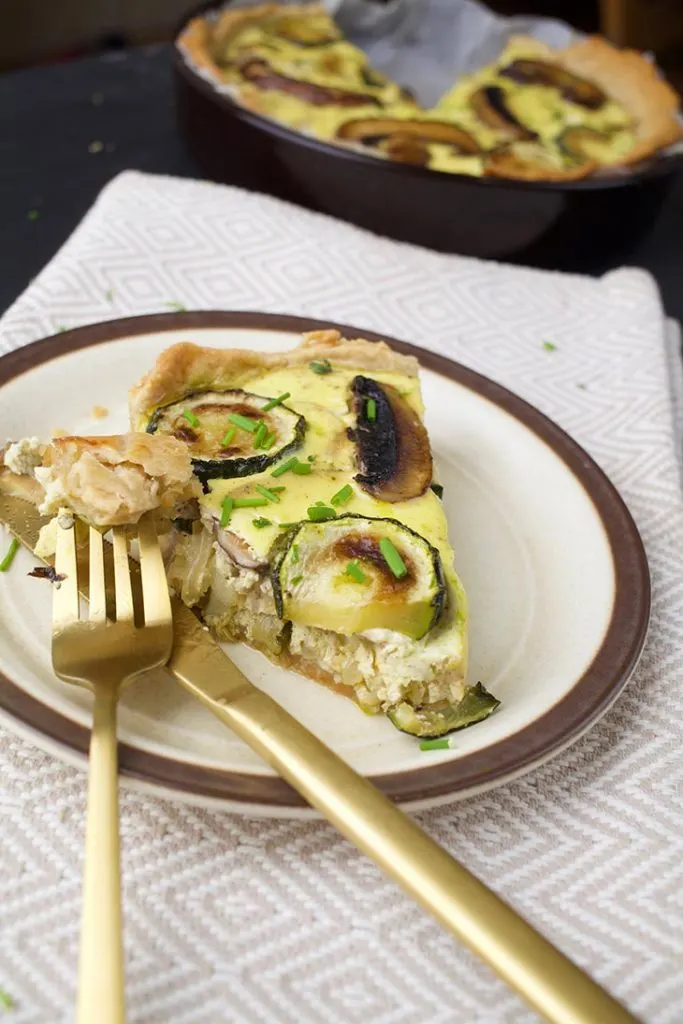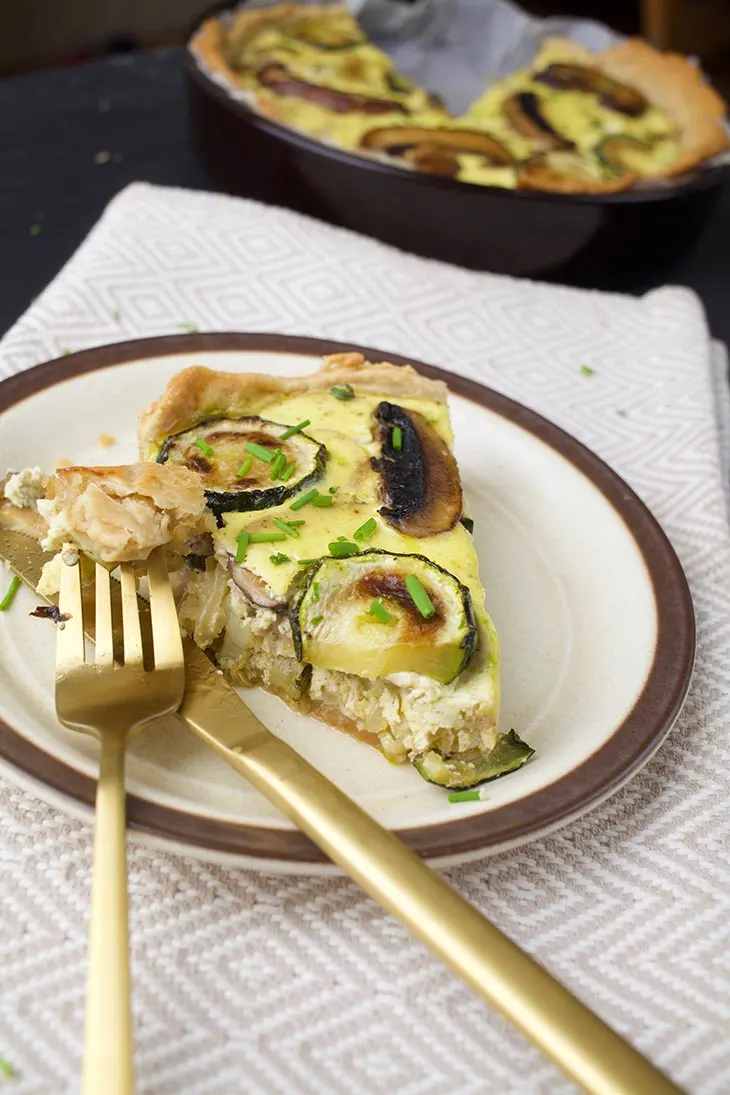 Similar to my recipe for vegan mushroom rolls above, these vegan mushroom pinwheels are yummy, healthy and super fun to make. Especially good when you have guests over! 😉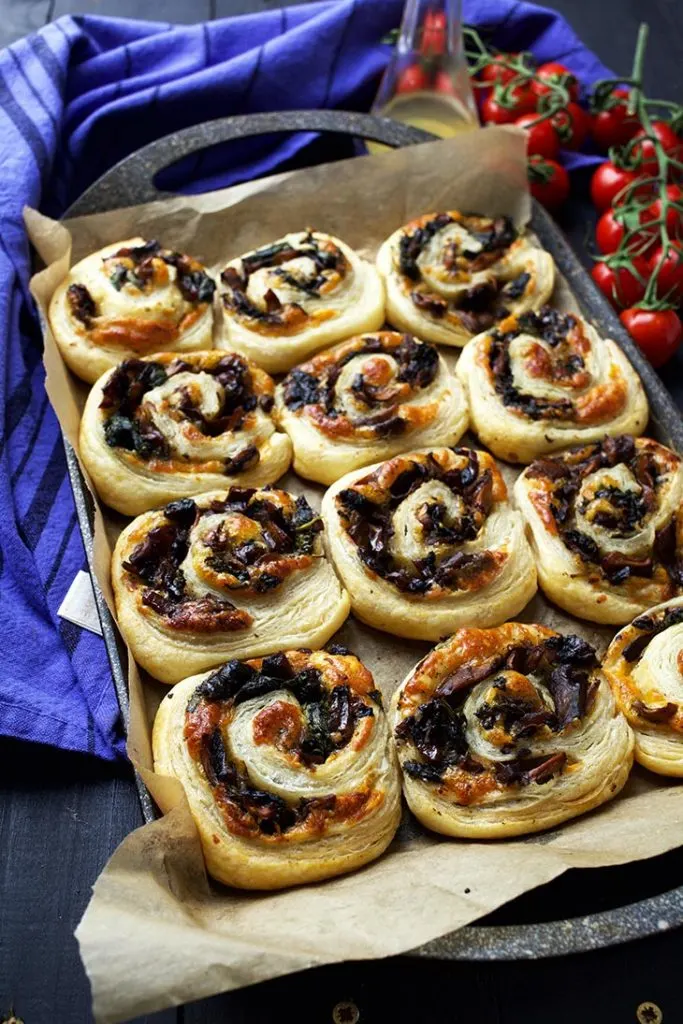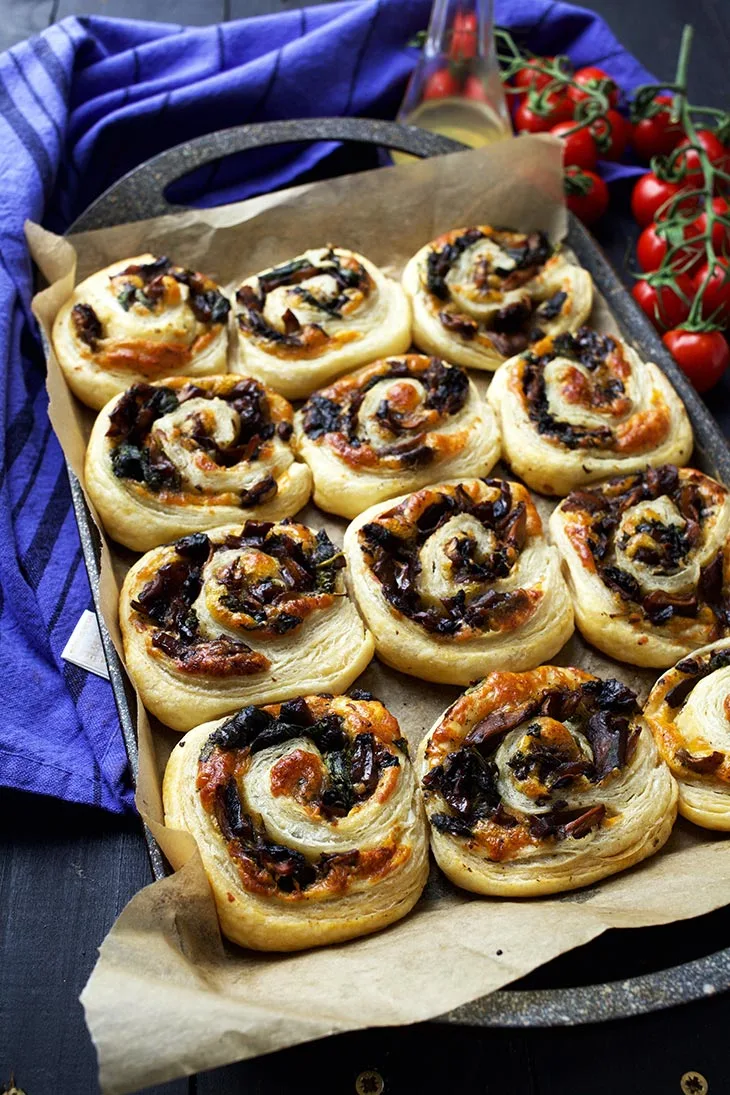 Let's keep things simple this time: this recipe for perfect roasted garlic mushrooms is one of my favorites of all time. I promise it will help you achieve perfectly cooked mushrooms each and every time!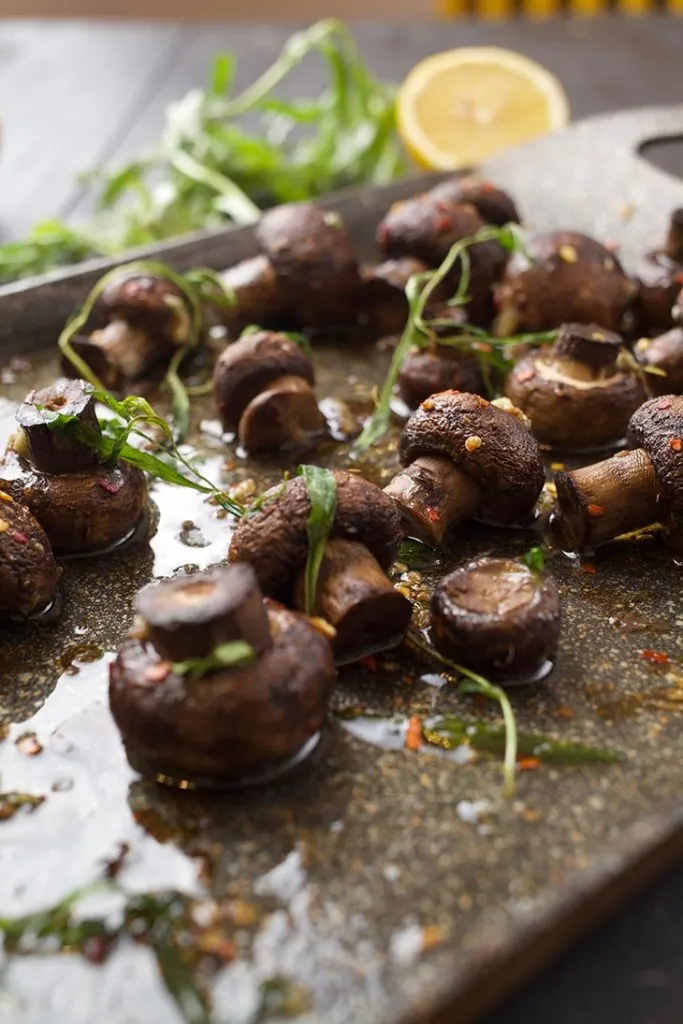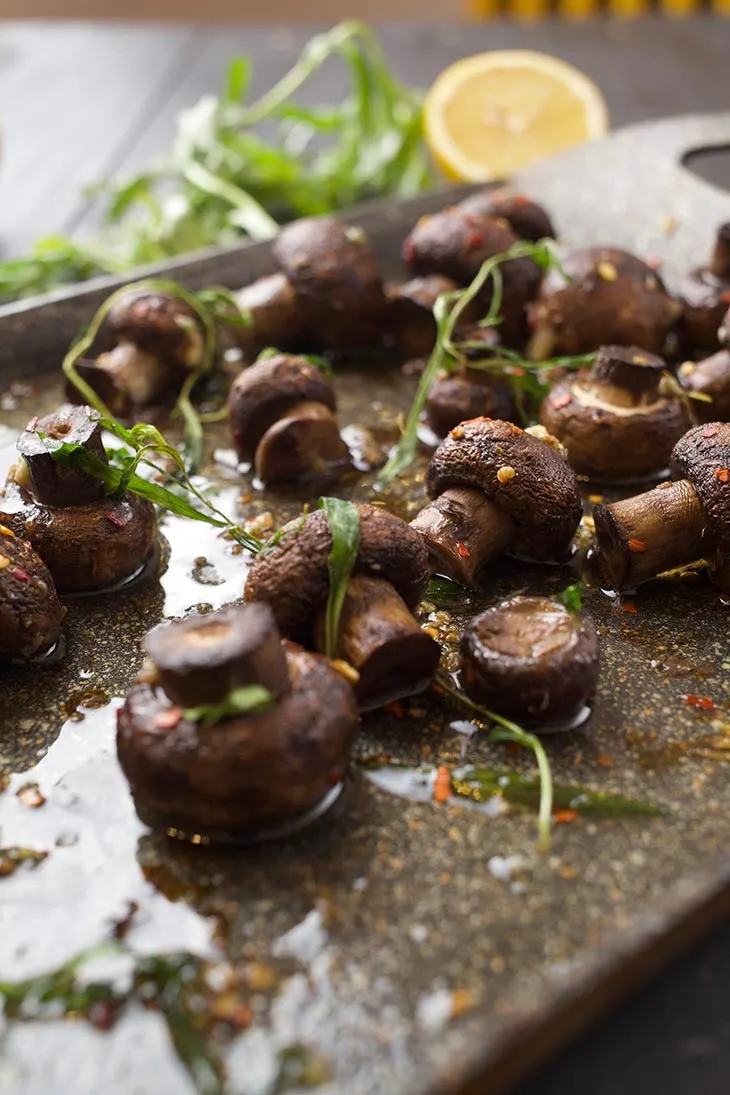 In case you're wondering how to cook mushrooms in order to achieve a filling and delicious dish, this recipe for vegan mushroom pot pies will simply blow your mind. But don't just take my word for it, make them yourself and see!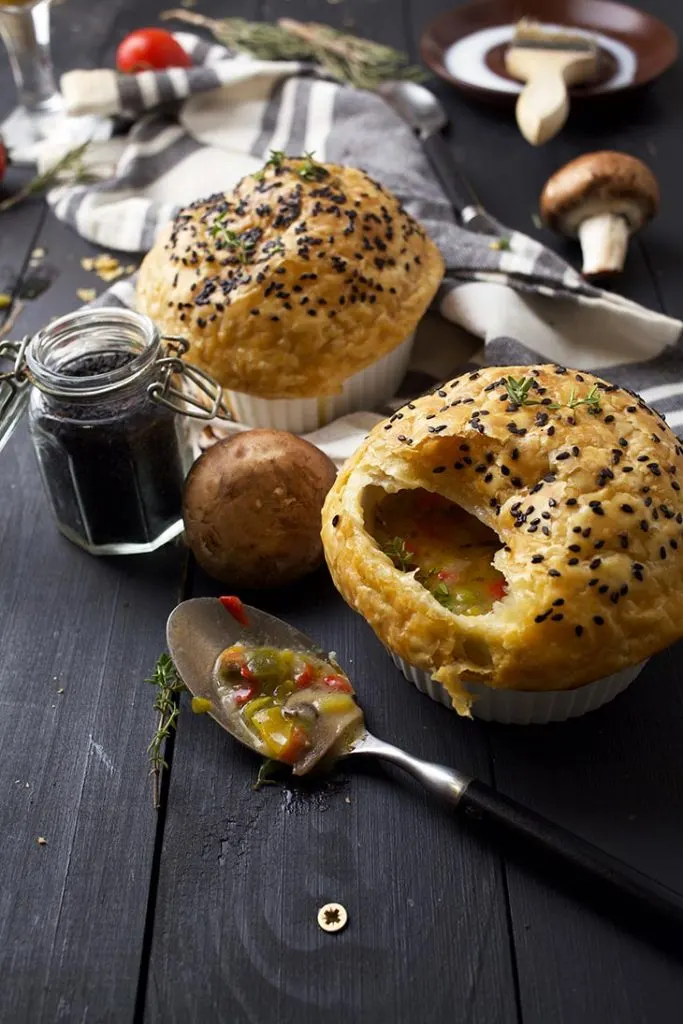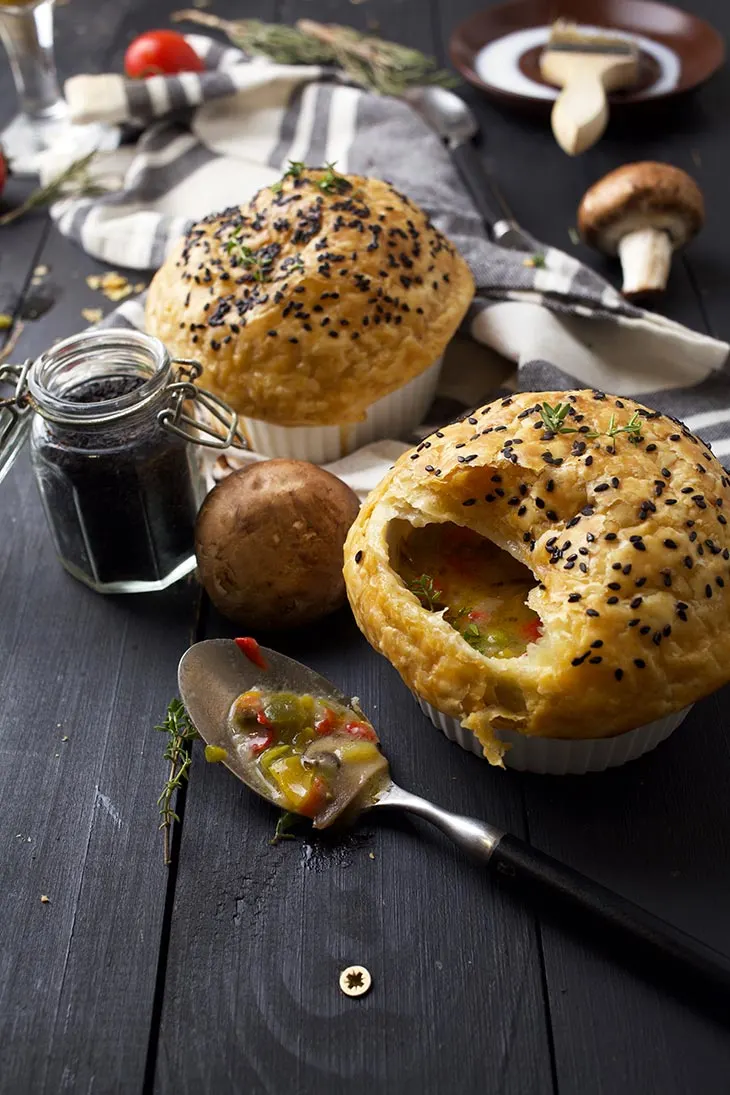 Let's end this list with another classic: a mushroom pate. Simple, easy and extremely classic, this (naturally) vegan mushroom pate makes for the best appetizer! 🙂