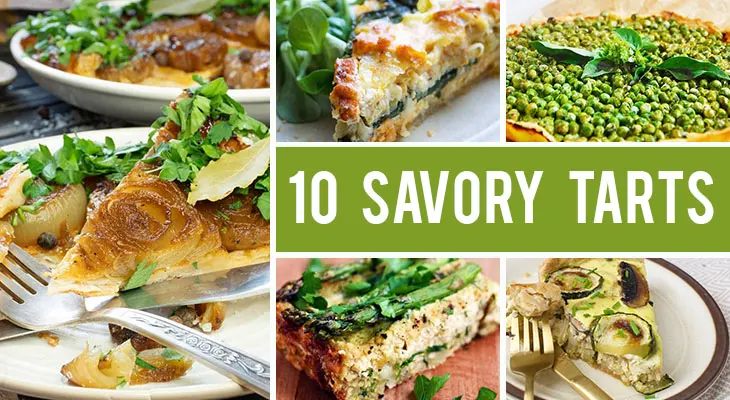 Are you looking for some recipe inspiration? In this list, you will find 10 savory tart recipes you'll want to bake again and again – yummy, super easy, and quick to make! Give them a try!
Tarts – simple, healthy and quick to make. I mean, who doesn't love a good tart?!
Regardless if we're talking about sweet or savory ones, my love for tarts is real. I love all kinds of tarts – with fruit, with chocolate, with veggies, quiches, with tofu… and everything else in-between.
I told you everything I wanted you to know about my favorite sweet tarts here, and today I want to continue my goal and talk to you about savory tarts.
You might wonder why do I like them so much. I have a couple of very strong reasons here and I'm ready to convince you as well. First of all, tarts are very easy to make. They just have a pastry base and some filling and, in most cases, you can even use store-bought pastry from the supermarket. It's just as good!
Then comes the filling, which is an entirely different subject. This brings me to my next point: tarts are SO versatile! You just need some base ingredients and your favorite veggies or proteins.
It can be anything: tofu, mushrooms, sweet potatoes, onions, vegan cheese or normal cheese, spinach. And more! Tarts are the definition of versatility and there's always a tart for each one of us, regardless of our diets or culinary preferences.
Tarts are an excellent choice for breakfast, lunch, or something in-between: brunch! You can put them in a Tupperware and bring them to work or school with you or you can eat a slice in the morning if you're in a rush. In short, it's always a good idea to have a tart in the fridge, even when you have some unexpected guests over!
In case you're eager to try some new and exciting savory tart recipes today, I have prepared the list below for you. There you'll find 10 of my favorite savory tart recipes, all vegan, healthy, and quick to make. You'll also find 3 quiche recipes as well, which are some of the BEST savory tarts out there, loved by everyone!
Click on the linked titles in order to access these savory tart recipes. You will find here 10 unique and delicious recipes that I totally recommend you try. Yum!
Here we go:
Savory Tart Recipes
This French-inspired vegan onion tart is bursting with amazing flavors! I totally recommend it if you're tired of plain tarts. Make this one instead for a change!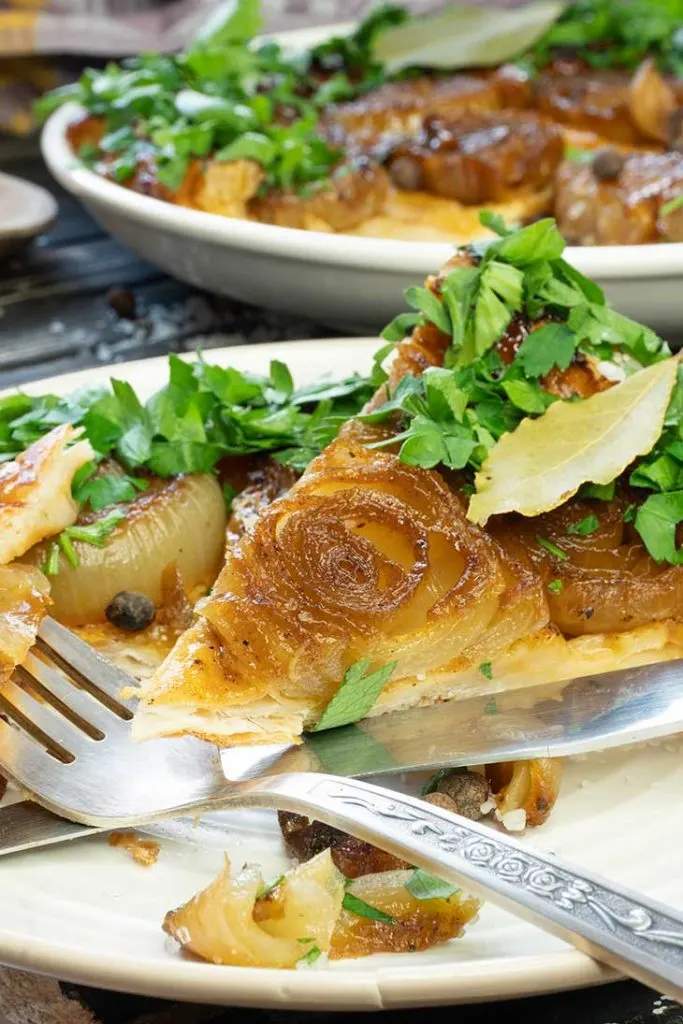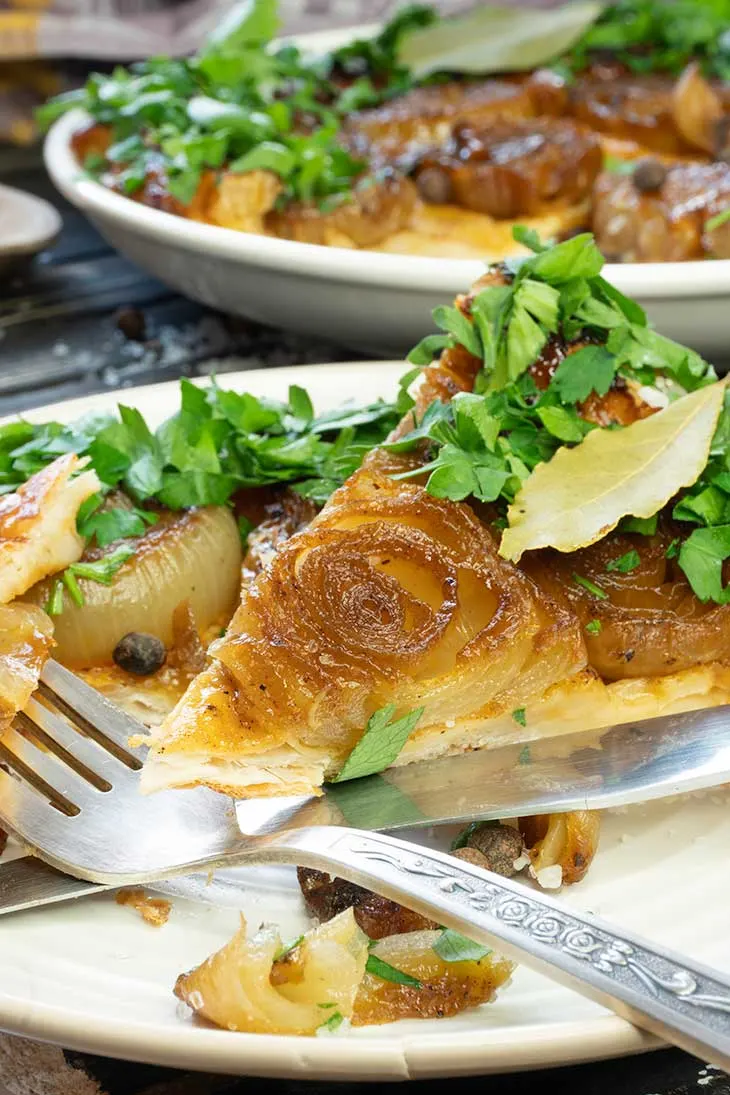 You may already know how much I love mushrooms and this vegan mushroom tart is one of my latest obsession. I think I made it 4 times already and I can never get enough. It's so quick and so healthy, I'm sure you'll love it!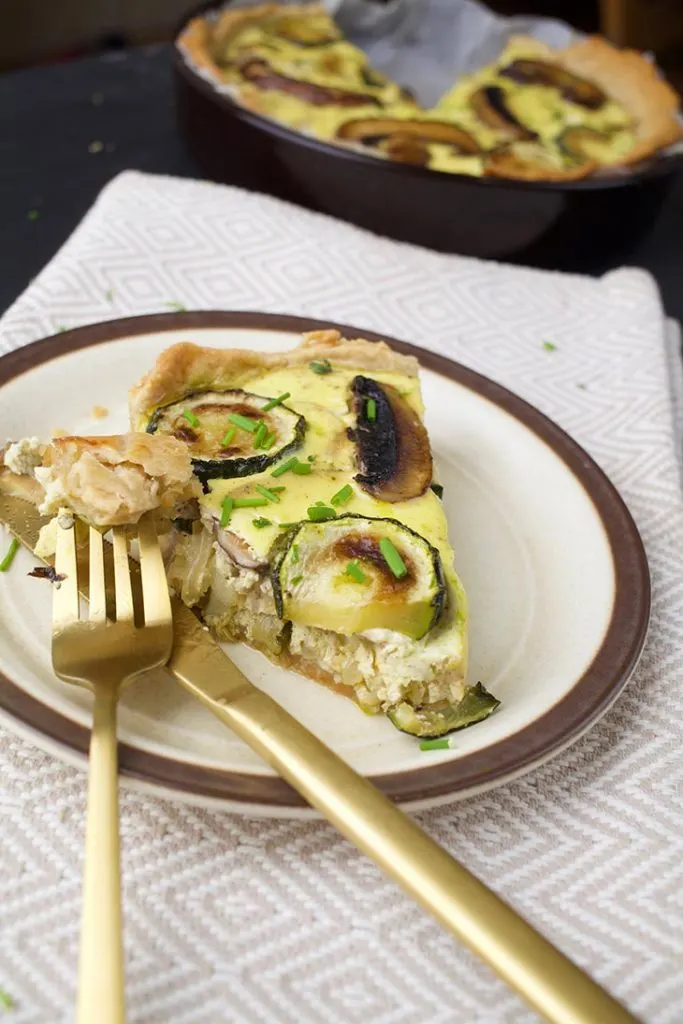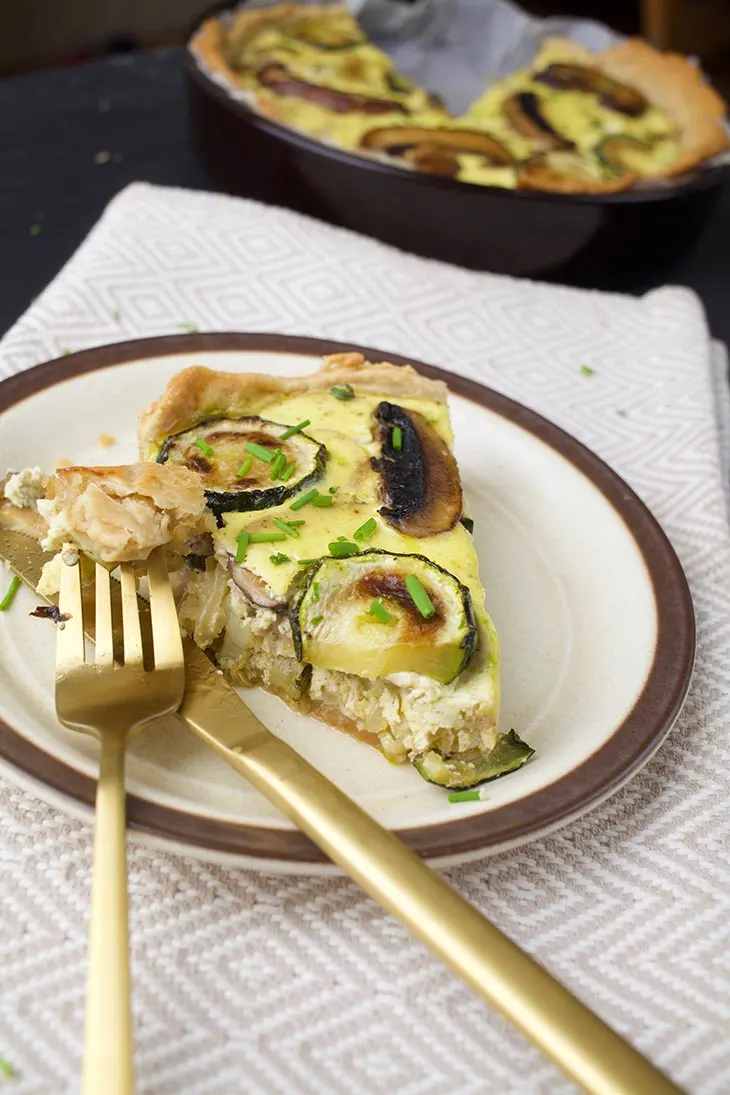 This one's more than a tart, my friend! It's a tart in the shape of a cake in a shape of a huge sandwich. And it has all the best things out there, including lots of avocado and some beetroot hummus as well. Plus, it's extremely pretty and healthy too!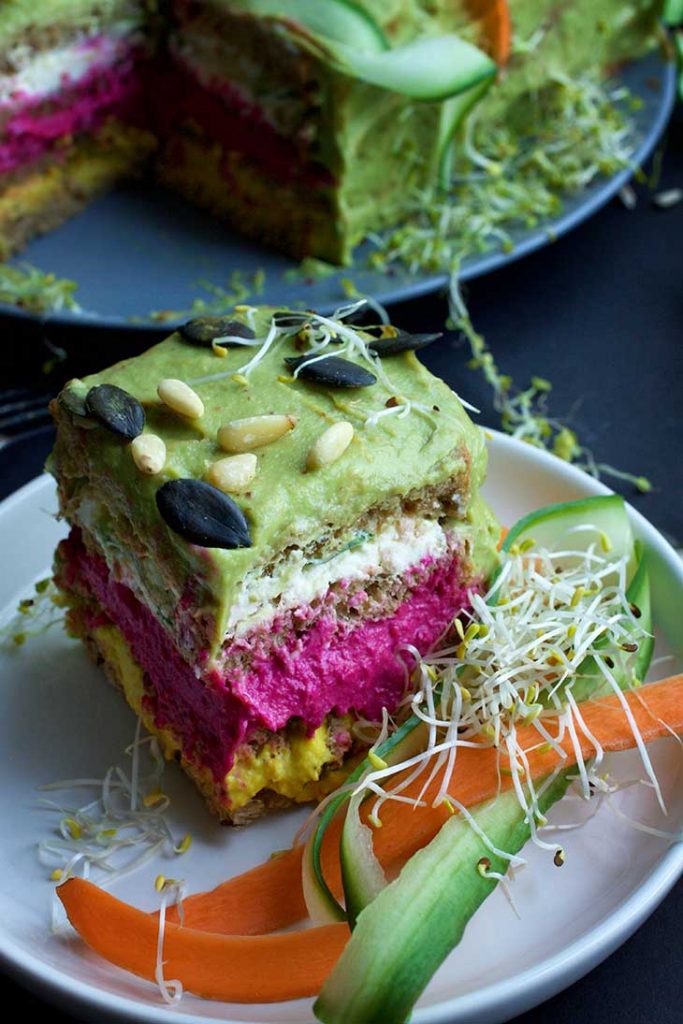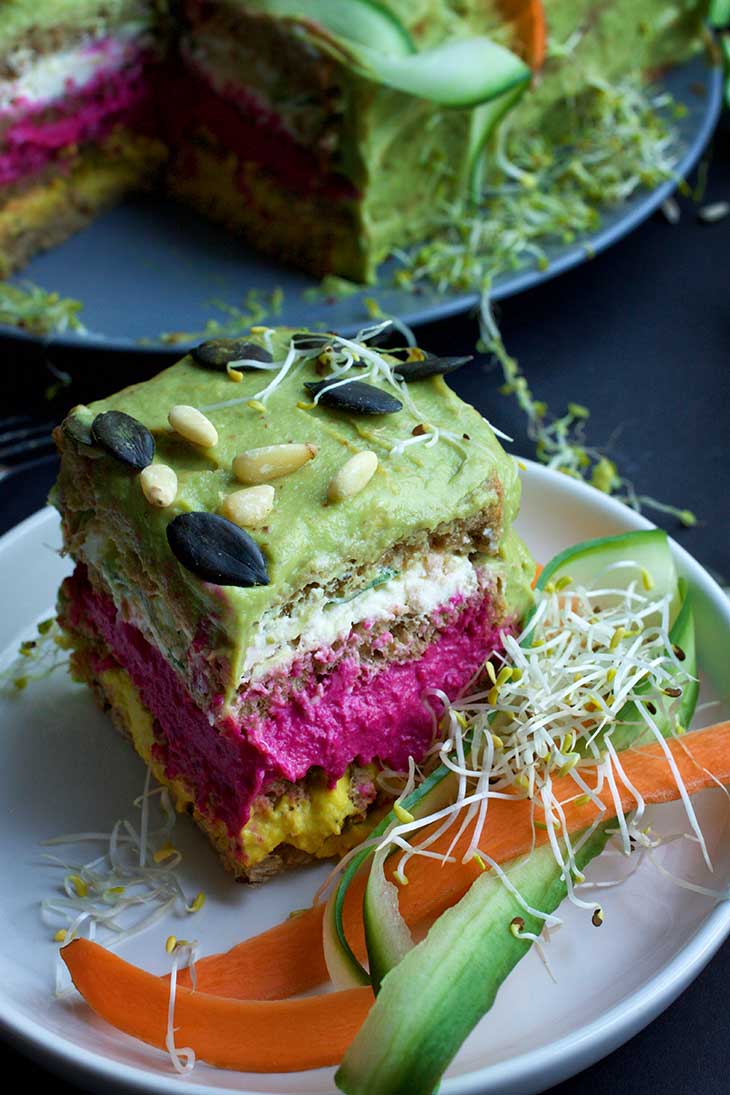 This green pea tart with mint is truly special. It's one of my favorites out there because it's both filling and refreshing thanks to the mint. It looks like a healthier, skinnier version of a pizza and I'm simply in love with it!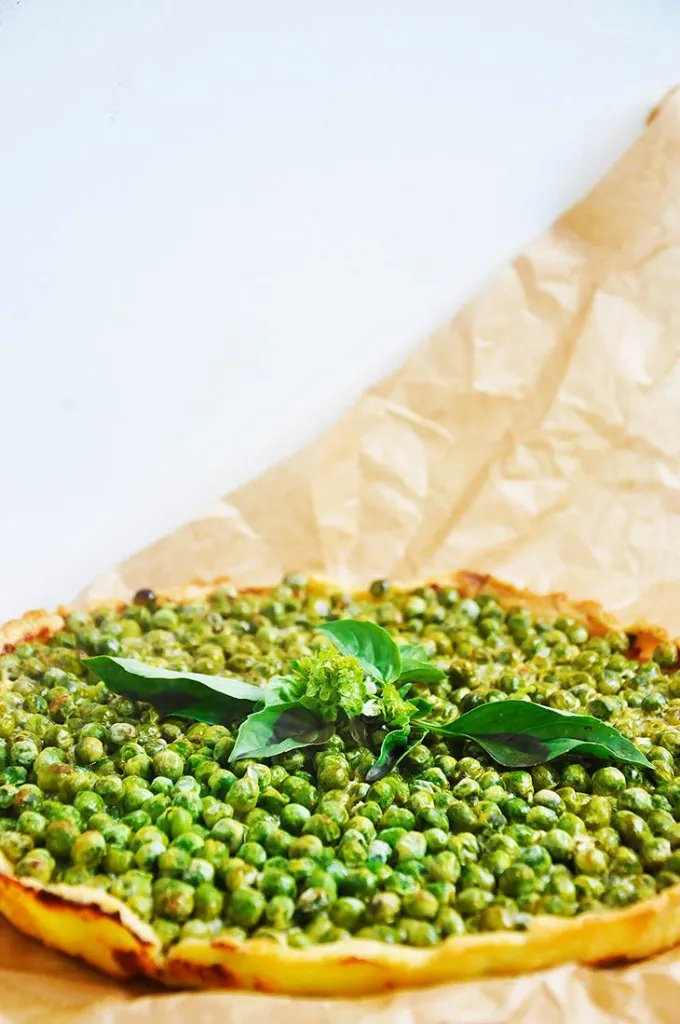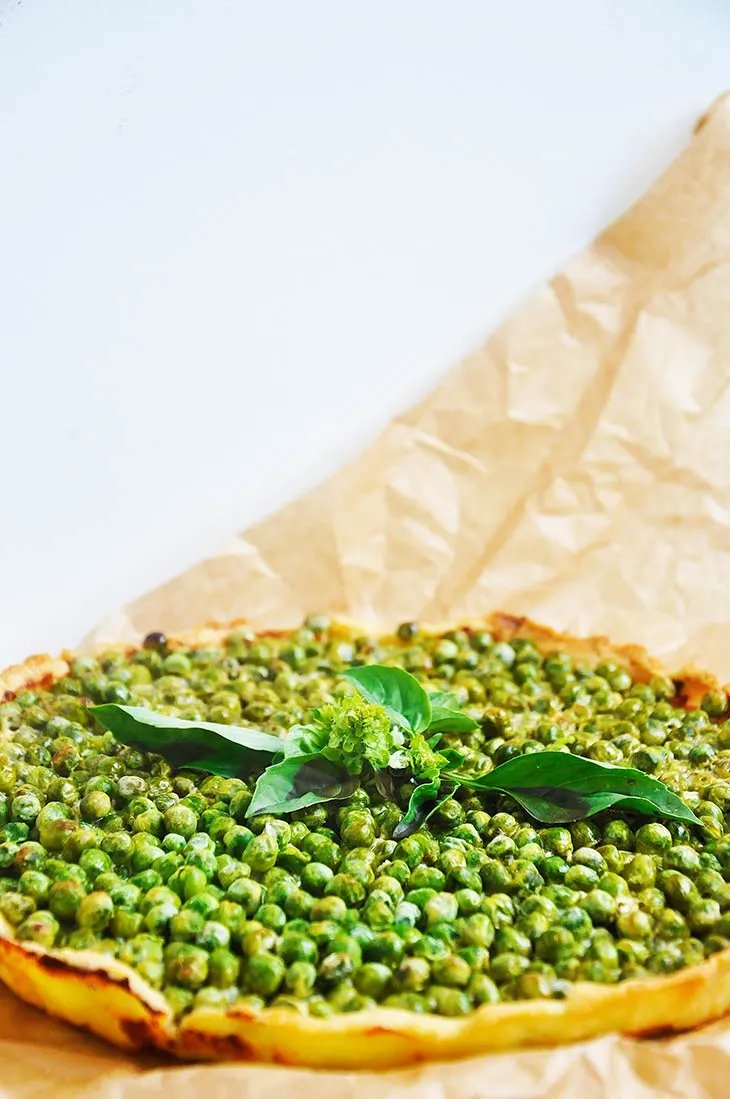 The world-famous quiche, also known as one of the most popular French recipes out there! This vegan Quiche Lorraine is an excellent idea for a weekend, when you're relaxed and excited to try something new in the kitchen.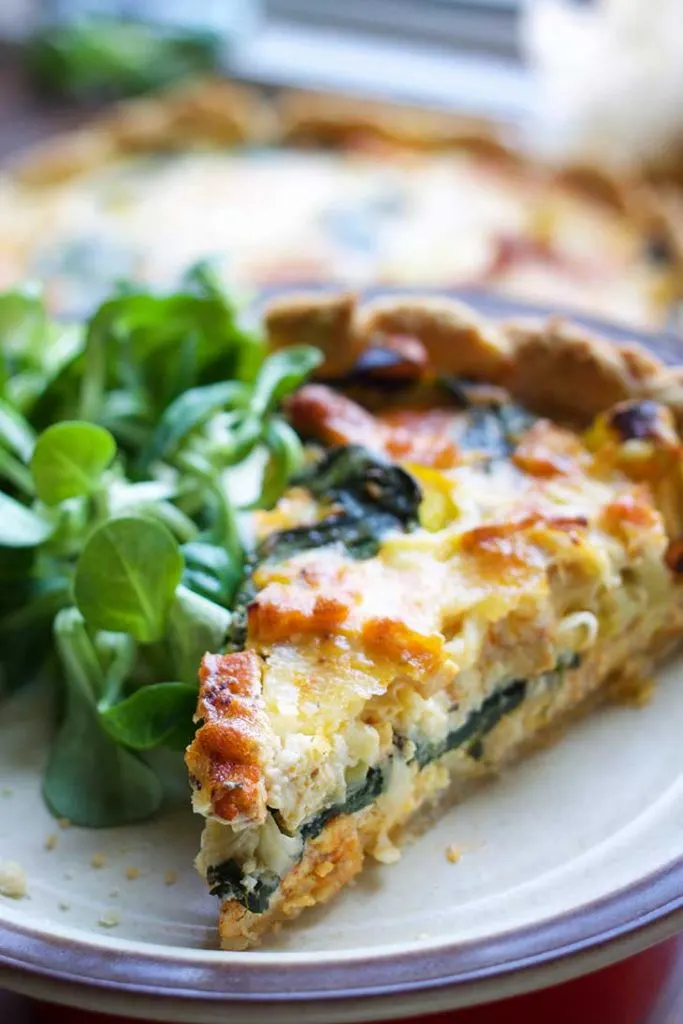 And if you're bored of a classic quiche, why not try this crustless quiche instead? If there's anything simpler than a tart out there, then that's a crustless tart. It has all the best things about a tart without the hassle of baking a perfect crust. Convenient, right?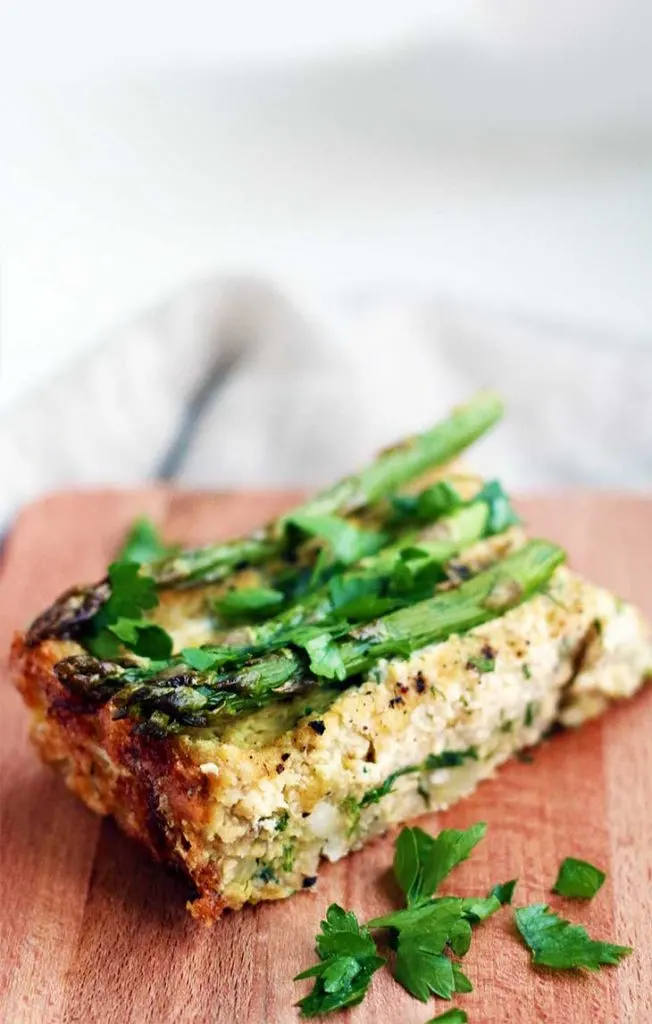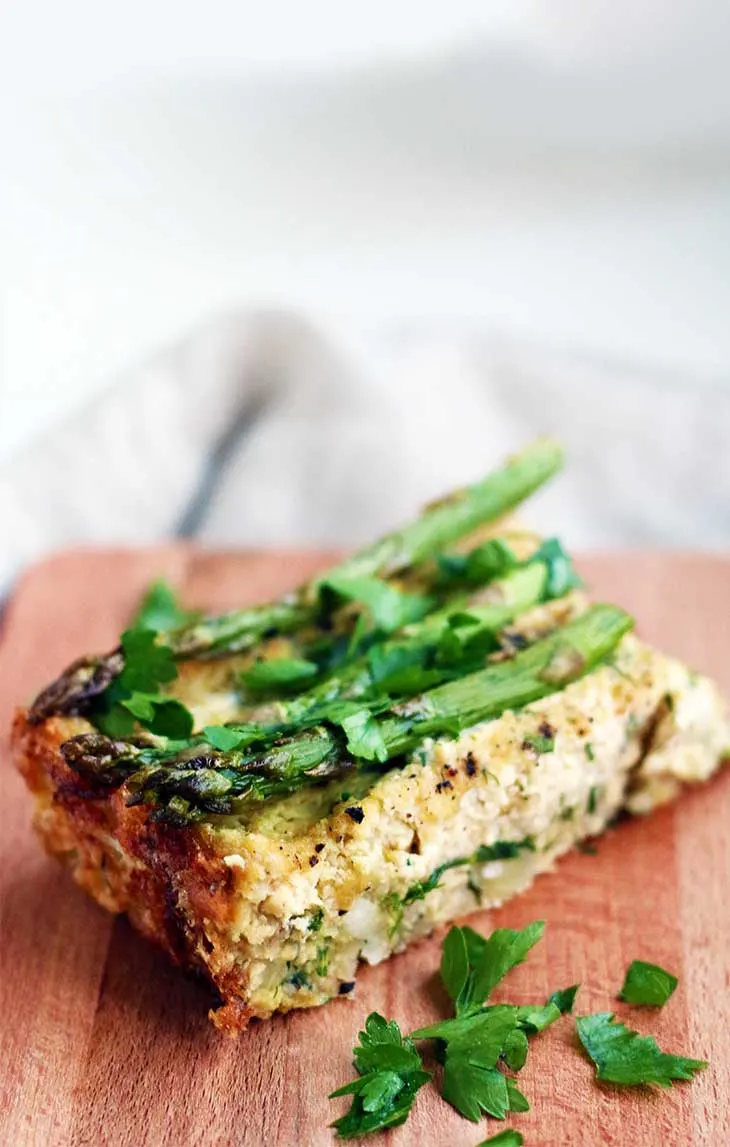 If you're craving a pizza but don't want the extra calories, this tomato tart is the perfect solution for you. It's fresh, it's light and it's just perfect for a summer day, when fresh cherry tomatoes are in season. Give it a try and you won't regret it!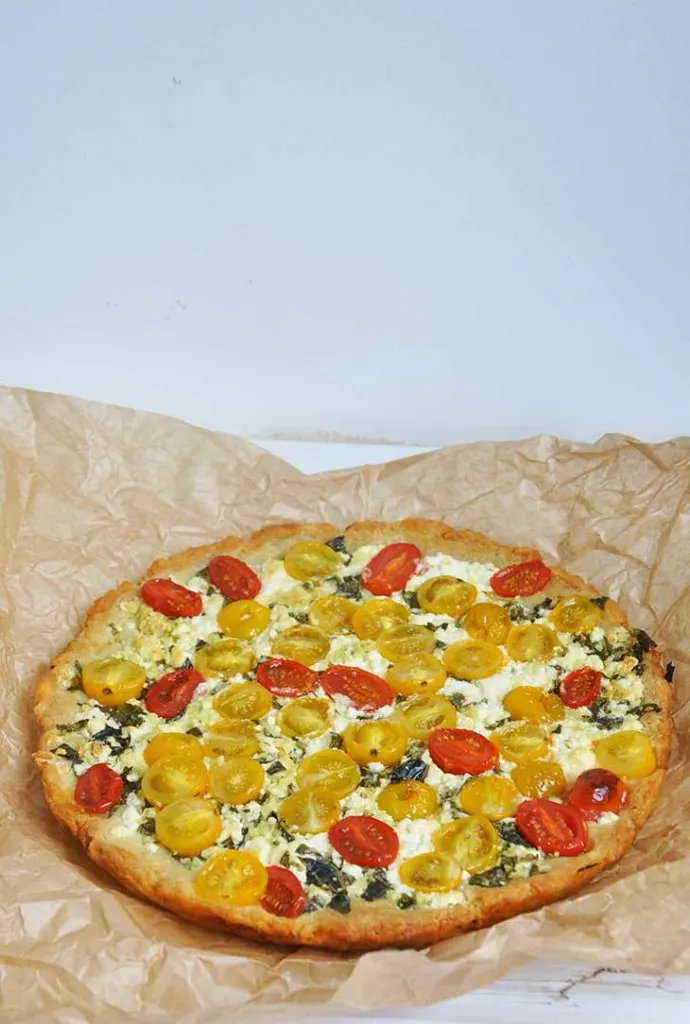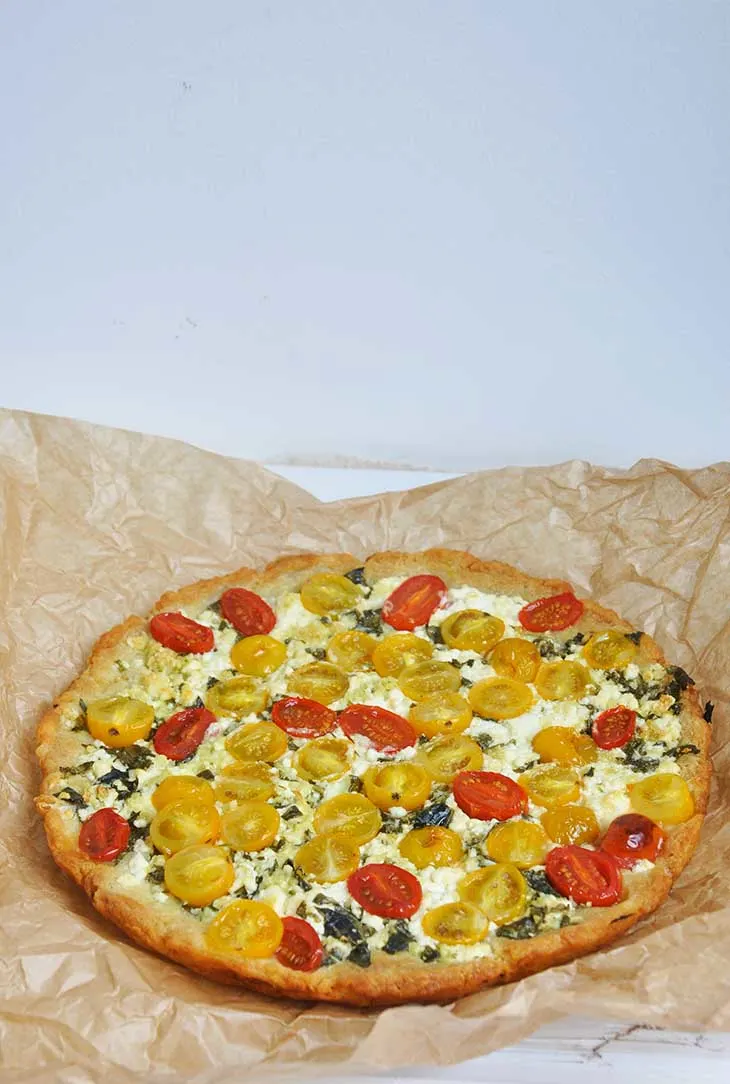 Chanterelles are one of my favorite types of mushrooms because they're just so cute and bursting with flavors! And this baked chanterelle and pasta tart has an amazing taste that everyone will love!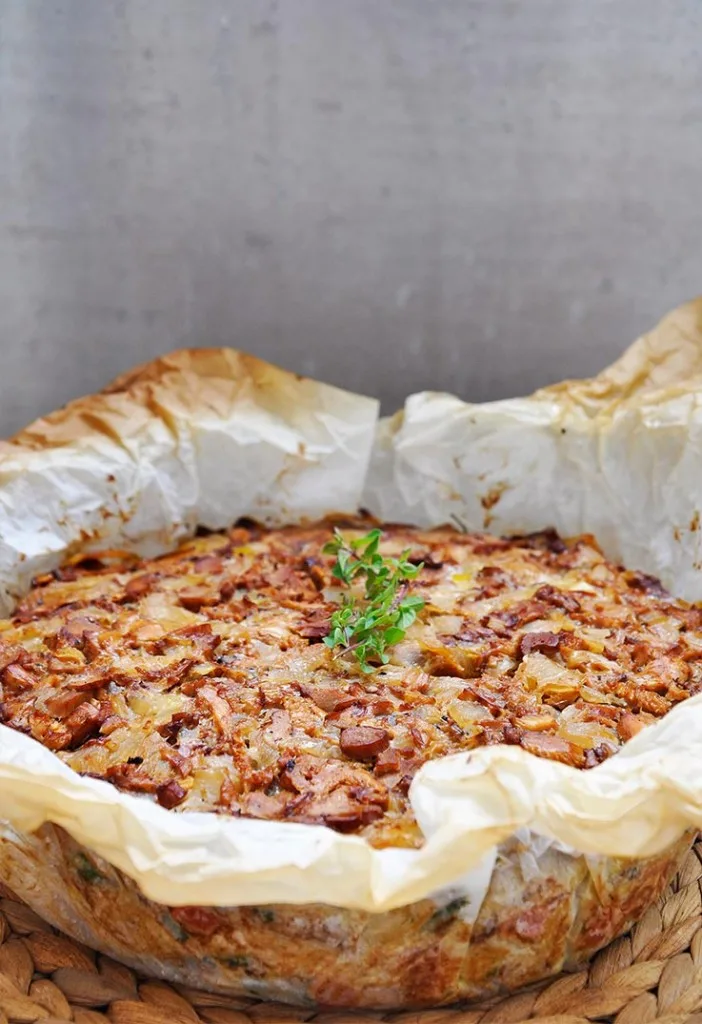 Here's another crustless quiche for lazy days, this time with peppers. What could be better on a day when your schedule is full but you're craving something yummy? Nothing, I'm telling you!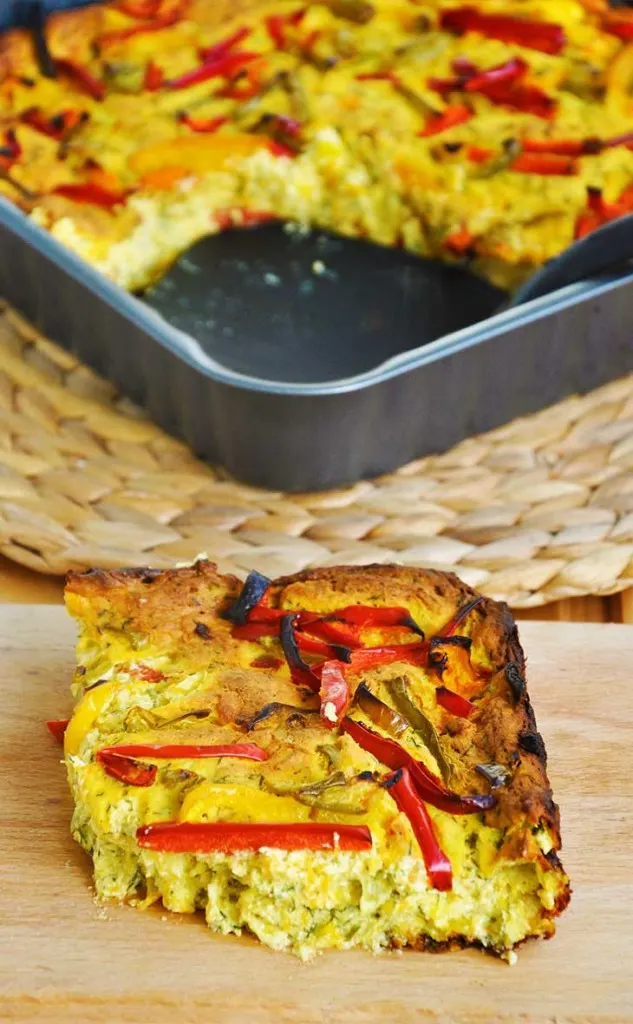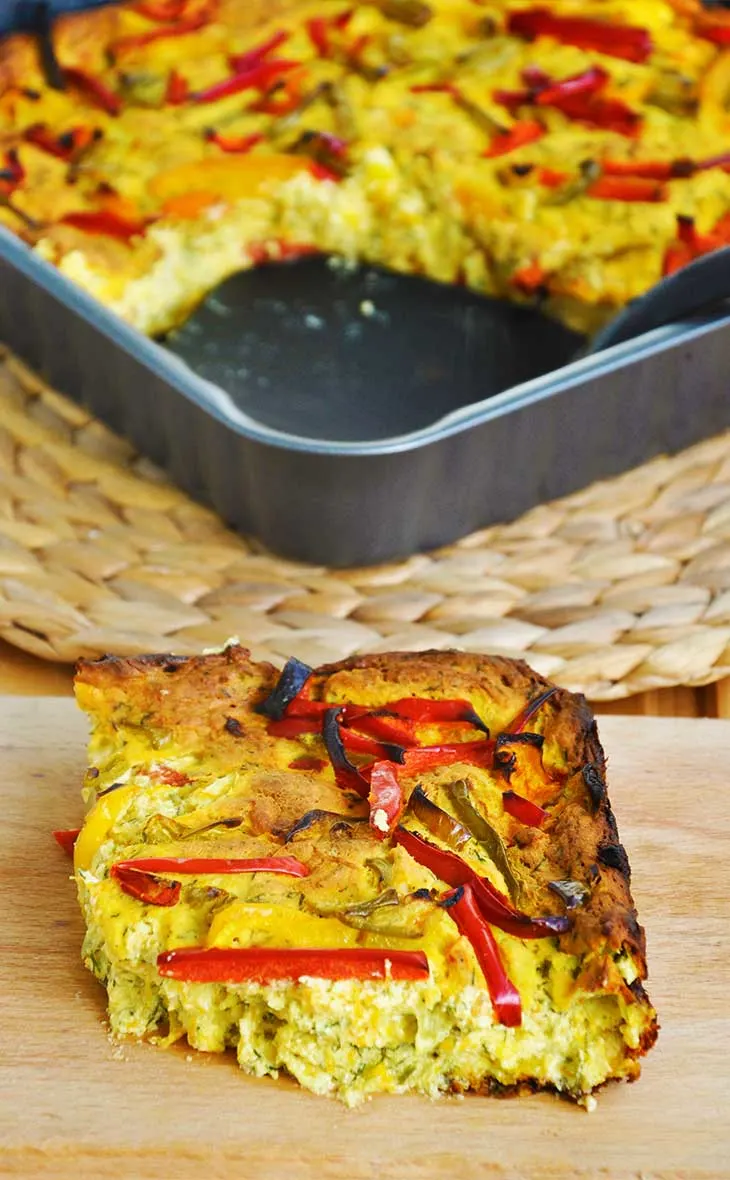 Let's end this list in style with one of the most special tarts in my portfolio: this rustic tart made with root vegetables! In my opinion, root veggies are clearly underrated and if you agree, then this tart should be the next one you try today!