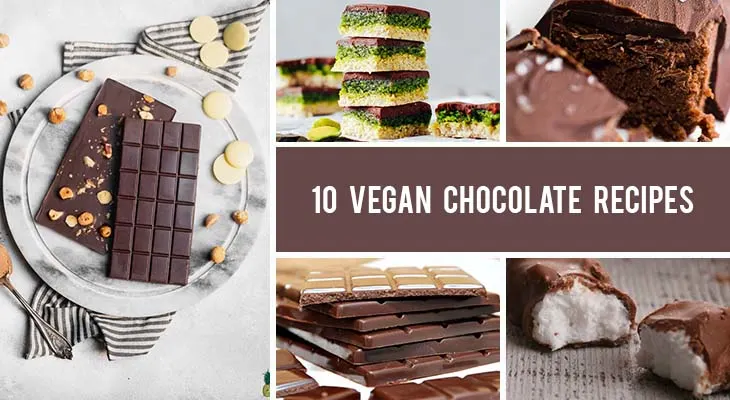 Find out some quick and delicious ways to make vegan chocolate at home, save money and enjoy some healthy desserts! Try these vegan chocolate recipes as soon as possible!
When it comes to desserts, many people will agree that nothing comes close to chocolate. Eaten on its own or added into other recipes, a little chocolate always goes a long way. Cooking with chocolate is usually simple and even cost-effective too. Many people with a sweet tooth like having their chocolate cookies homemade, for fear that the store-bought ones might disappoint.
Vegans have come forward with wonderful chocolate recipes where the animal produce gets replaced by delicious vegan ingredients, with no sacrifice in taste or texture from the real thing. A lot of non-vegans will be deceived by these sneaky recipes!
If you decide to make your own vegan chocolate at home, you will be able to enjoy healthy desserts, save money, and boost your workout with extra nutrients from vegan chocolate bars, if you need it!
Click on the linked titles below if you want to explore 10 different vegan chocolate recipes that you can easily make at home! One of these recipes is my own, while the rest I've borrowed from a number of amazing food bloggers that I recommend you read when you need a big dose of inspiration! Most of these recipes don't take longer than 10 minutes to make, so you can go wild, try them all out, and tell me which one was your favorite!
Vegan Chocolate Recipes
These vegan chocolate bars are your quintessential candy. Requiring no more than 5 different ingredients, you can make these in a jiffy and the whole family will absolutely love them! Cacao butter is a prevalent ingredient in many vegan chocolate recipes and is absolutely vital to get that distinct melt-in-your-mouth creaminess that we all love!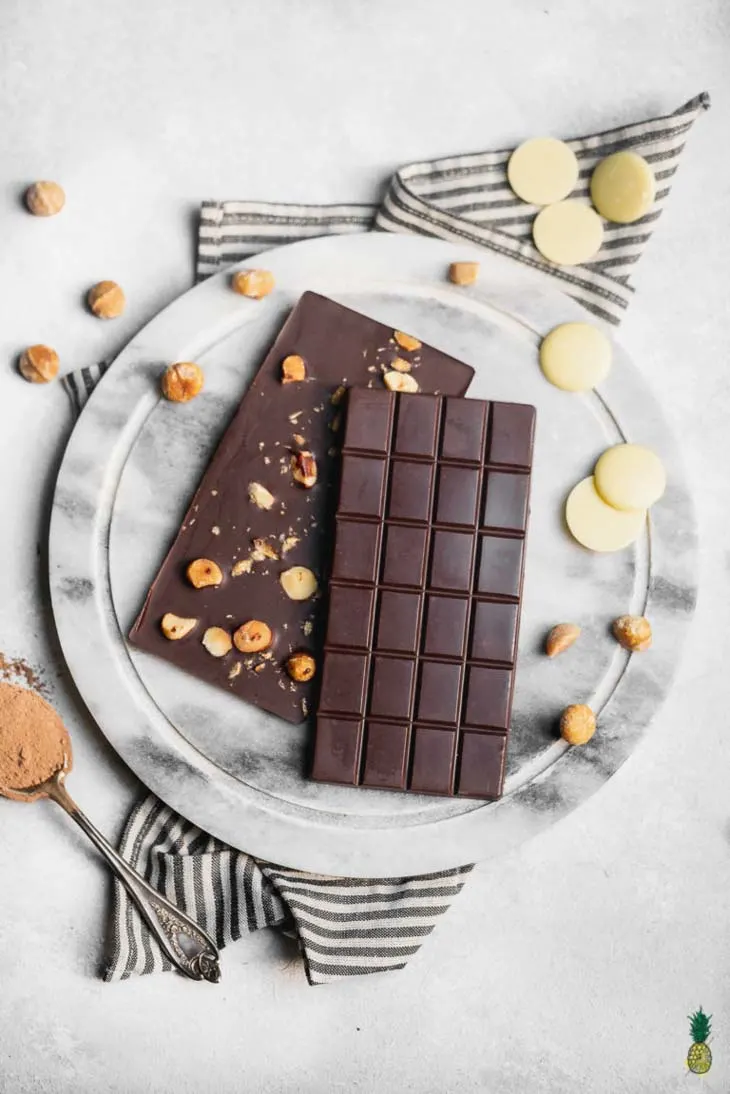 Here's a healthy idea for a recipe that involves cashews, this wonder ingredient that goes well in so many recipes and is currently used by the majority of vegan chocolate brands. This chocolate recipe only uses five ingredients and is ready in 10 minutes. Slice up and enjoy!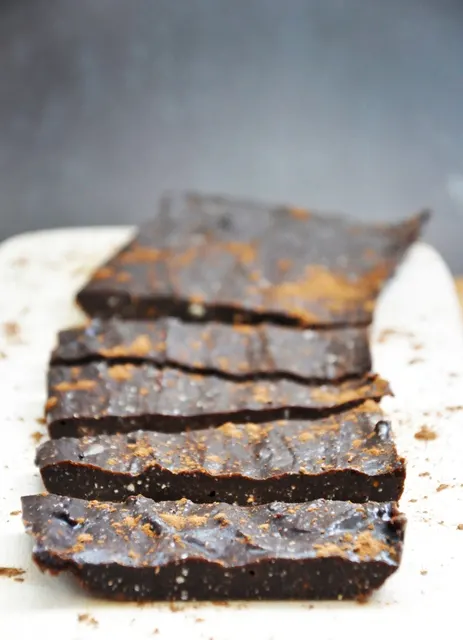 Who didn't use to love Twix as a kid? I know I did. But that was a much simpler time. Here's a good recipe to make yourself some vegan Twix bars that are cruelty-free and replicate every aspect of Twix that we used to love – the creaminess, the rich chocolate flavor, and the crunch, of course!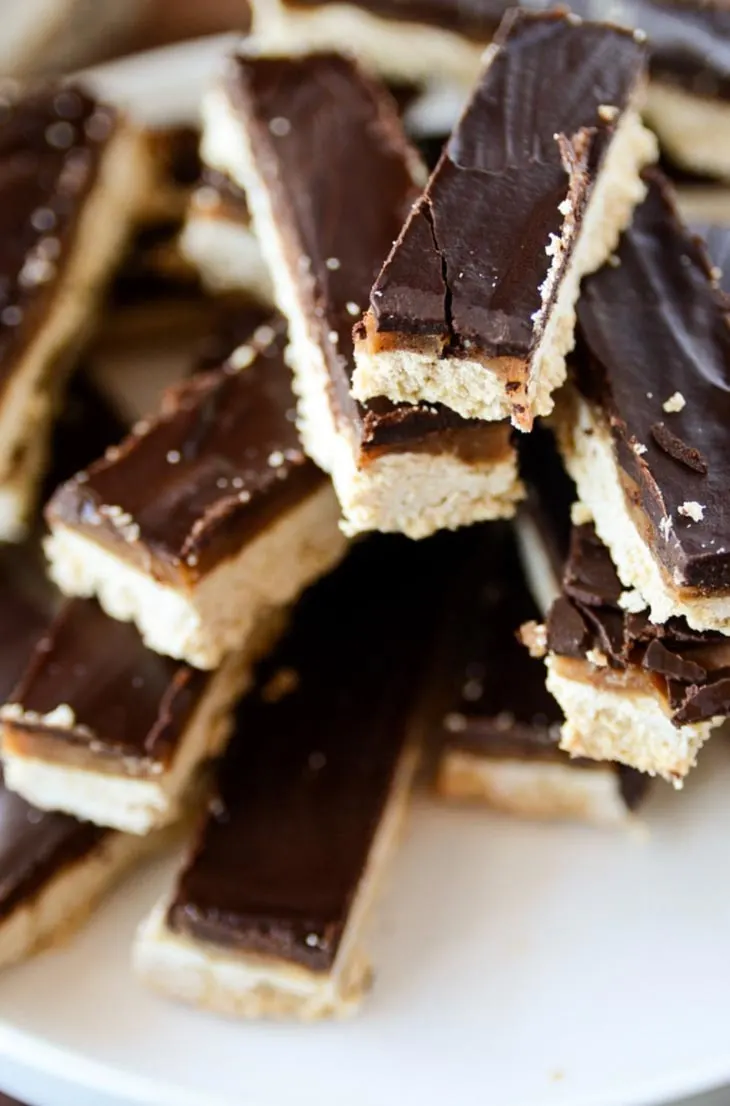 Craving some vegan chocolate truffles? A lot of people love the sweet and salty combination, so here is a recipe that brings that and more to the mix. This dessert proves that even savoury things are sometimes better coated in chocolate. Besides, these truffle bars have a special melt-in-your-mouth texture that no other candy bar does. Try them and see for yourself!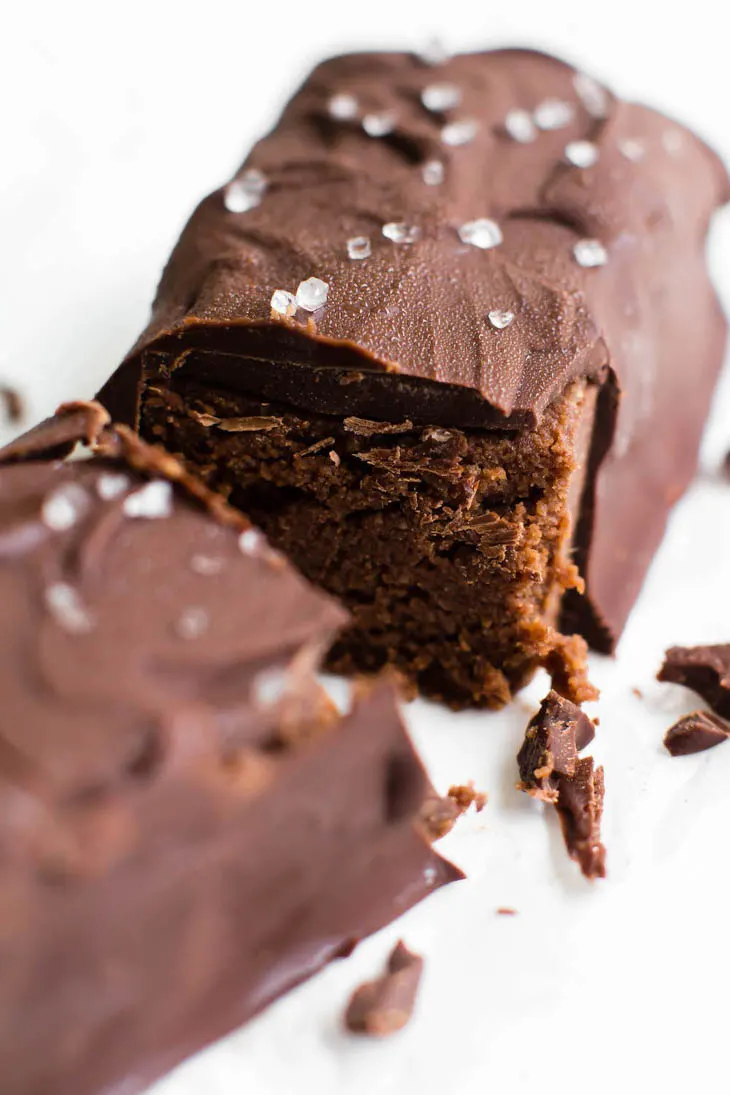 Toffee candy is a British specialty, and even though some people may be skeptical that you can mimic toffee by using anything else than, well, toffee, this recipe is here to disagree. This is a 100% vegan recipe, and it tastes out of this world! Take notes, Britain!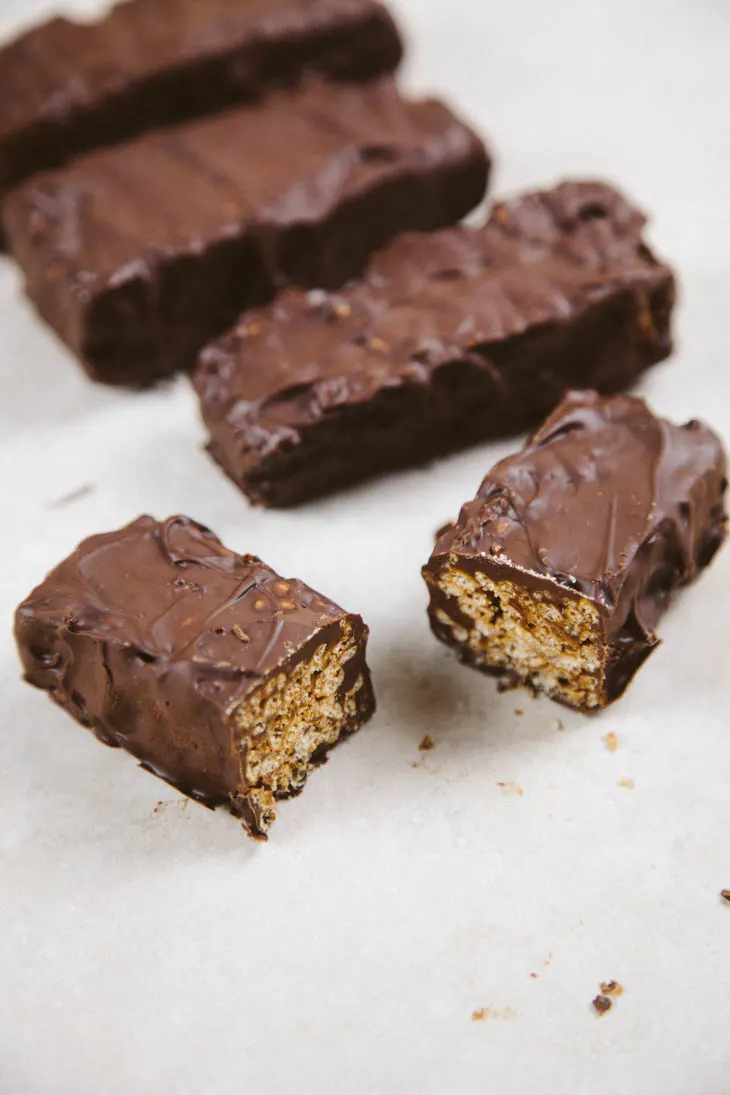 Here's a tasty idea for any day when you feel like having a healthy snack – this gluten-free chocolate bar will be the life of any party! The subtle matcha (green tea) taste will make your mind wander off to the land of the rising sun. It's a great version of the classic vegan chocolate bar, so why not try it out today?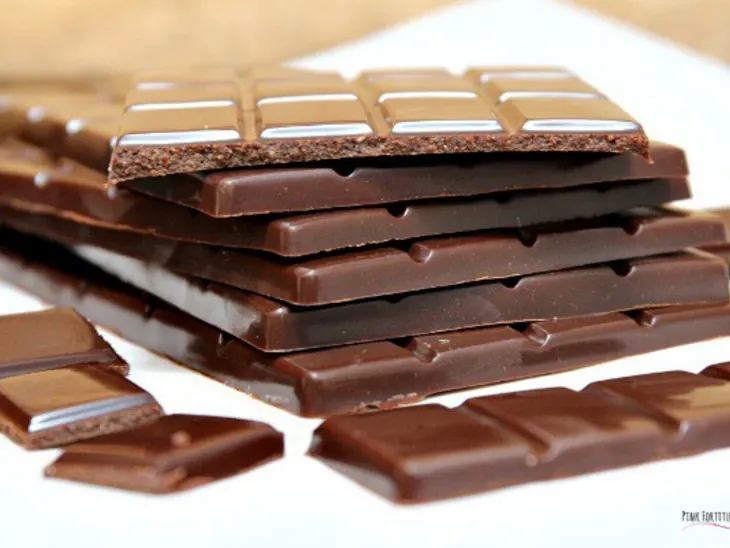 If you were into Milky Way when you were little, you might actually love this plant-based version now – it's soft, creamy and "milky"! You'll also find a video describing how to remake other famous sweet brands into vegan chocolate candy! But don't get distracted – even if it's vegan, it's still candy. Make sure to consume responsibly!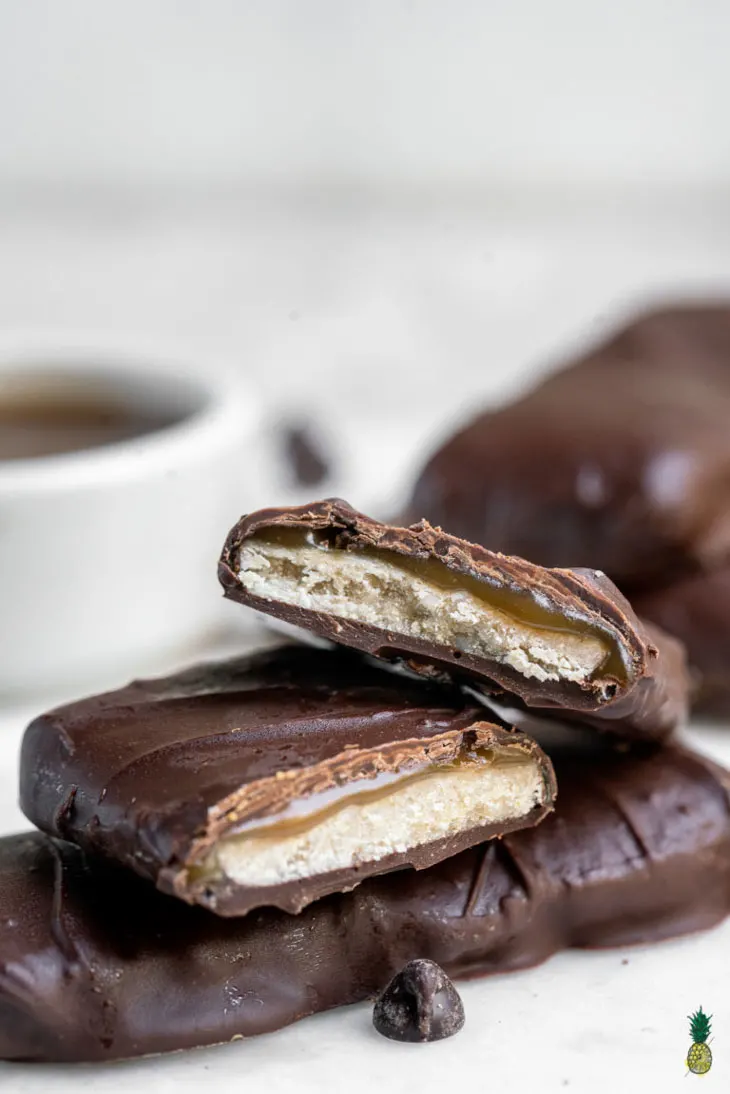 This is a nifty little recipe for a very low-carb chocolate bar. It's a great snack for anyone who's following a keto diet. Shredded coconut gets added in many desserts as the main ingredient, due to the combination of taste and nutrition it provides. So this makes the coconut chocolate bar ideal in those moments when you need to make certain cravings go away.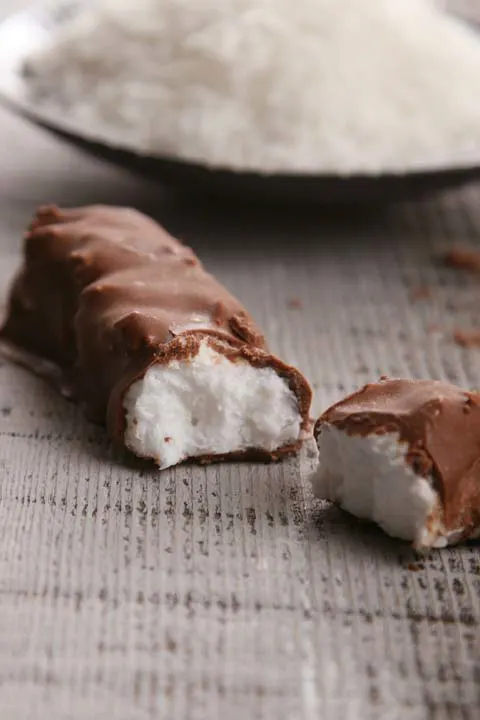 Here's a more unconventional idea. This bar has an unconventional taste, combining creamy, crunchy and salty, besides having a layer of chocolate over it. The layers go so well together because of their oily composition. It is also super easy to prepare – you just have to put it in the fridge and chill. Cut up, serve and enjoy!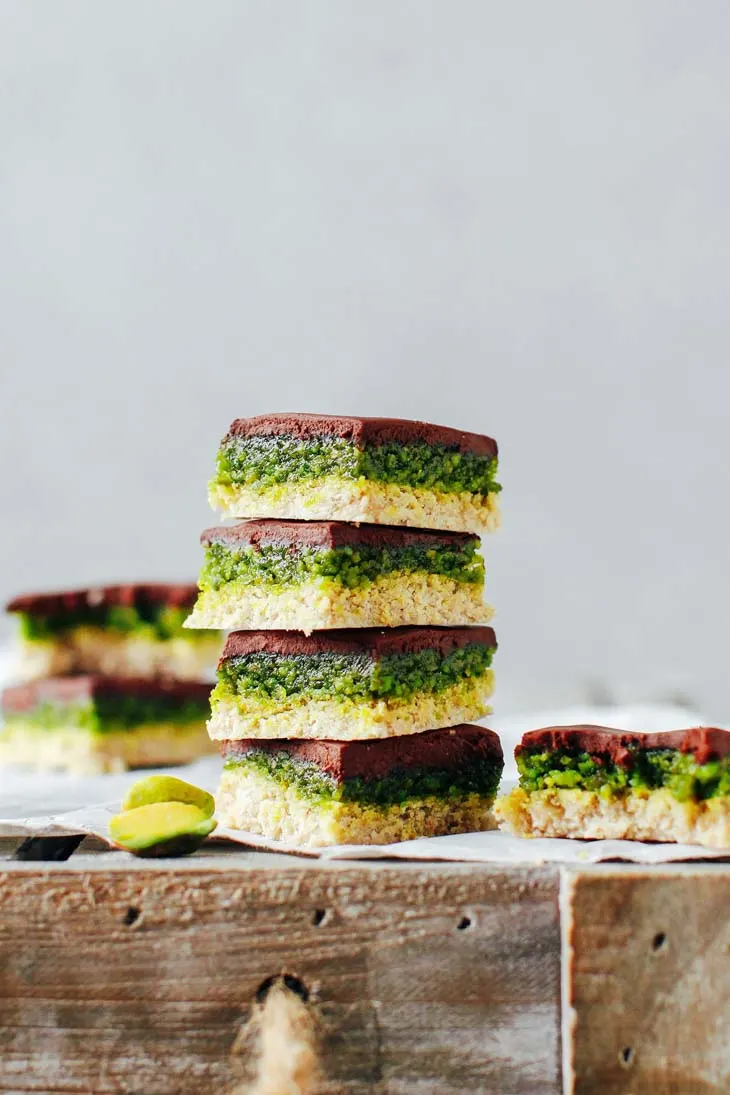 Here's another one for anyone currently following a keto diet. This is a very dark chocolate bar like low-carb enthusiasts usually prefer. Follow the step-by-step recipe and find out how you can create the perfect combination for keto chocolate. It's really interesting and I totally recommend trying it out as soon as possible!