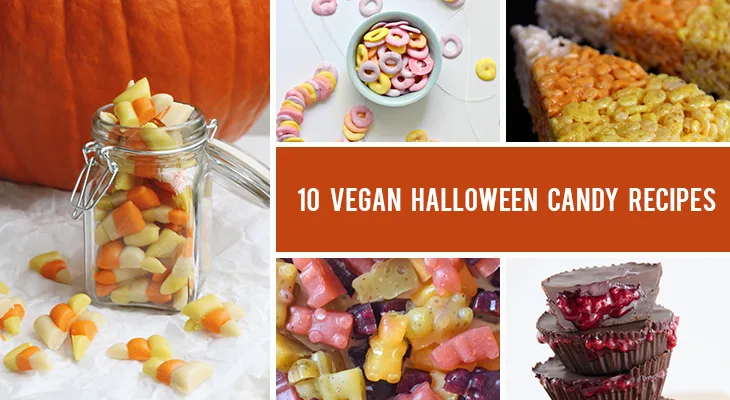 It's that time of the year again! Here are 10 vegan Halloween candy recipes you can easily make at home! These recipes are perfect for both kids and adults!
Halloween is that time of the year when every house is decorated with pumpkin lanterns, spooky bats and ghosts and kids are roaming around trying to find the most delicious candy in the neighborhood. And do you know which candy is the best candy? The homemade one, of course! So why not spice things up and make the treats more exciting with some delicious, homemade vegan candy this Halloween? It's not hard at all to create some amazing candies or cookies that will make all the kids (and adults, as well) happy!
In this article, you will find 10 vegan Halloween candy recipes that everyone will love! All of them are very easy to make, they don't require a lot of ingredients and everyone will be able to enjoy their taste, regardless of age! Of course, you will also find some vegan (and even raw vegan and gluten-free) versions of some classic Halloween candy in this list. Trick or treat?
Click on the linked titles in order to access these amazing, vegan Halloween candy recipes. Many thanks to all the talented food bloggers who created these recipes – all of them are easy to make, tasty, healthy and will make any kid happy! I would love to find out which one is your favorite Halloween treat! Happy cooking!
P.S. Want more Halloween recipes? Check out these spooky Halloween desserts and vegetarian Halloween recipes!
Vegan Halloween Candy Recipes
Toffee apples are a Halloween classic and one of the favorite treats for any child. Just look at their incredible "poisonous" black color! Absolutely perfect for Halloween! The best part is that these apples are very easy and making them doesn't take long at all. Give them a try!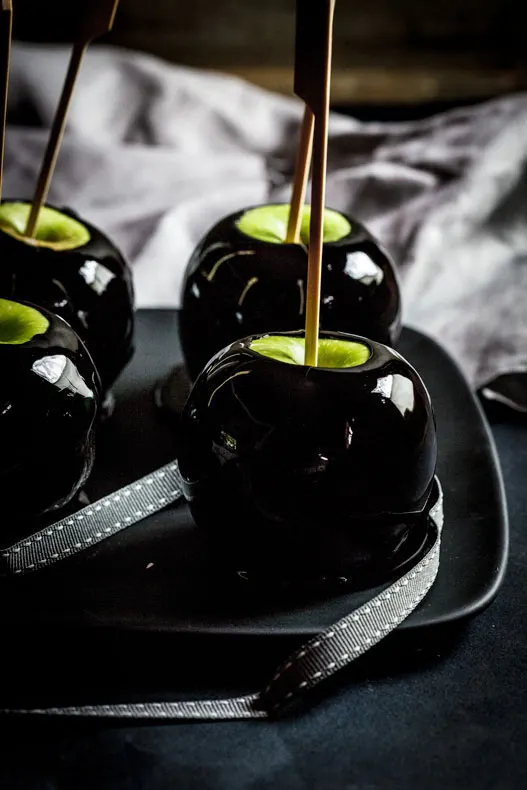 These "ghost" peeps are very fast, easy and delicious, while also being vegan too! These peeps follow a classic vegan marshmallows recipe with some little twists such as sugar for coating and small little eyes made with edible pens of homemade googly eyes. Sounds interesting, right?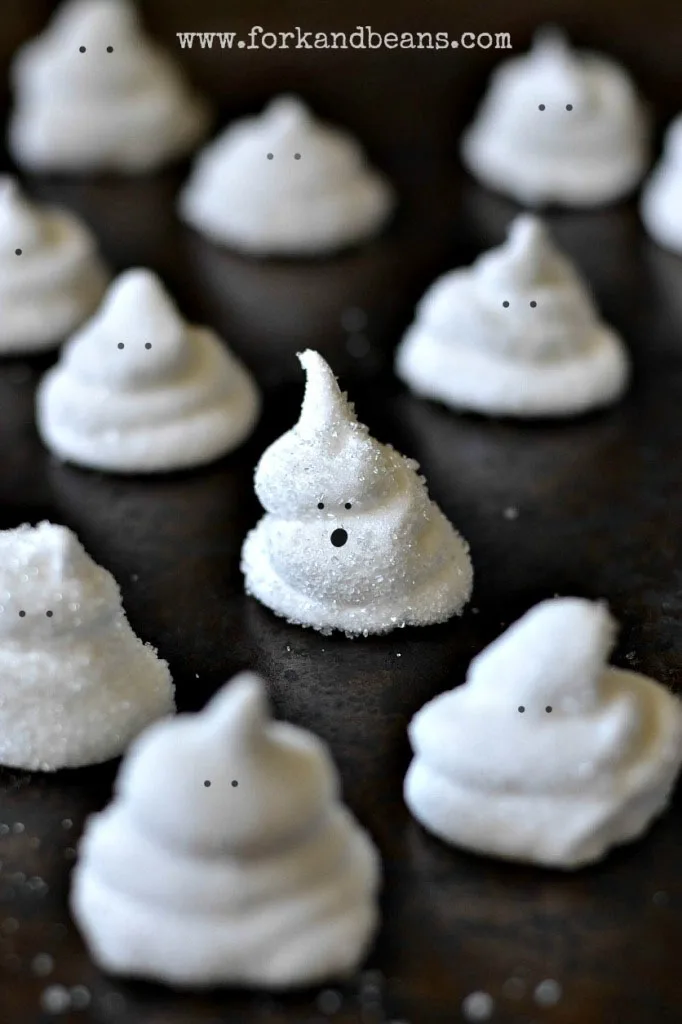 These yummy and cute candy made of rice Krispies cereal and mini marshmallows are literally fail-proof! I am sure anyone can make them without any problems. Plus, the best part is that the coloring possibilities are endless, which makes them perfect for other celebrations too (such as Christmas, 4th of July etc.). Enjoy!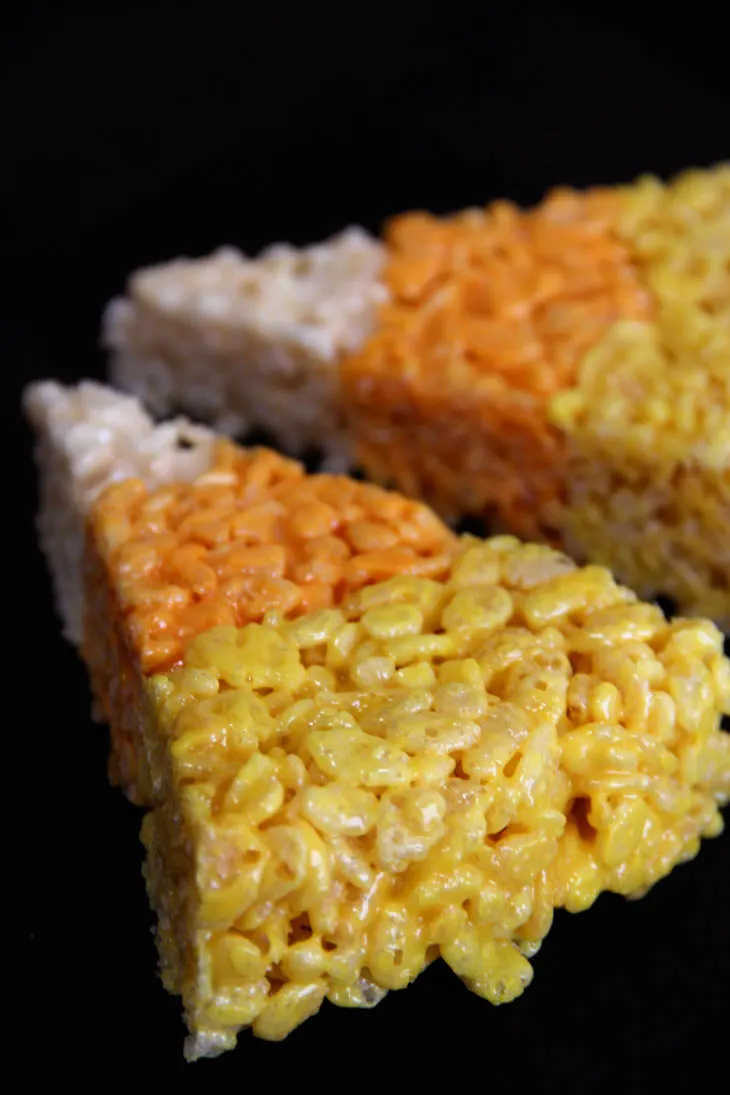 Besides being the perfect Halloween-themed candy, these "bloody" cups are extremely delicious, too! These are exactly like peanut butter cups, but filled with a yummy raspberry sauce that mimics blood. And if you're afraid this recipe may be too complicated – don't worry! You will also find a step-by-step video in this recipe.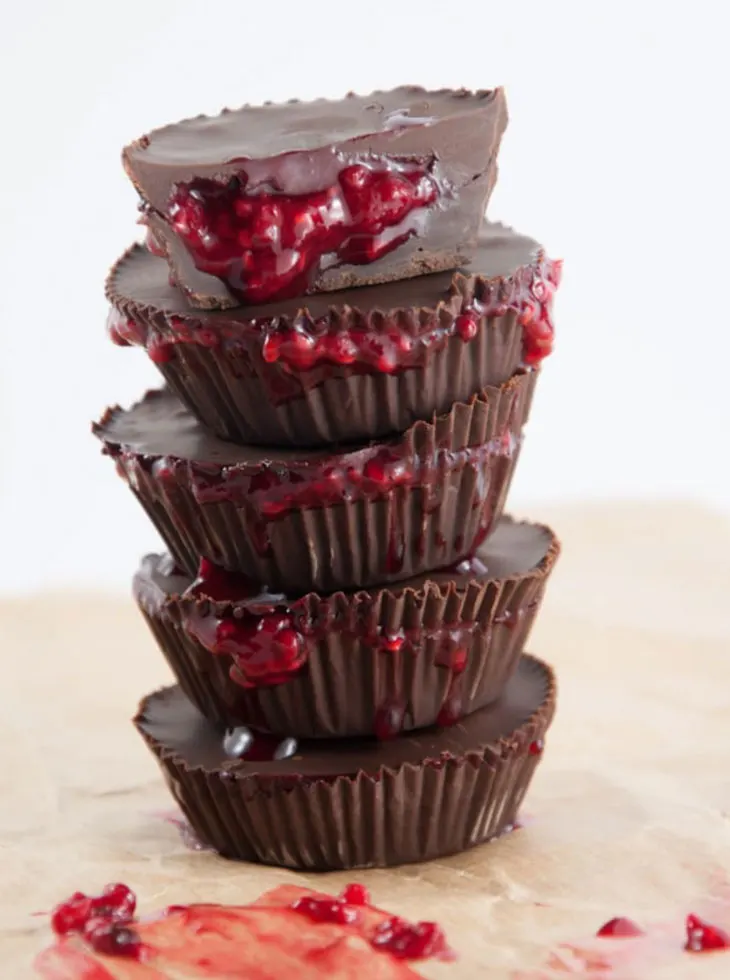 Skulls and Halloween go hand in hand and these delicious chocolates are here to prove it! These dark chocolate skulls are decadent, flavorful thanks to the ginger, cinnamon and cayenne peppers and above all, creamy! I consider them to be the perfect Halloween treat – not too sweet but not too spicy either. You just have to try them for yourself!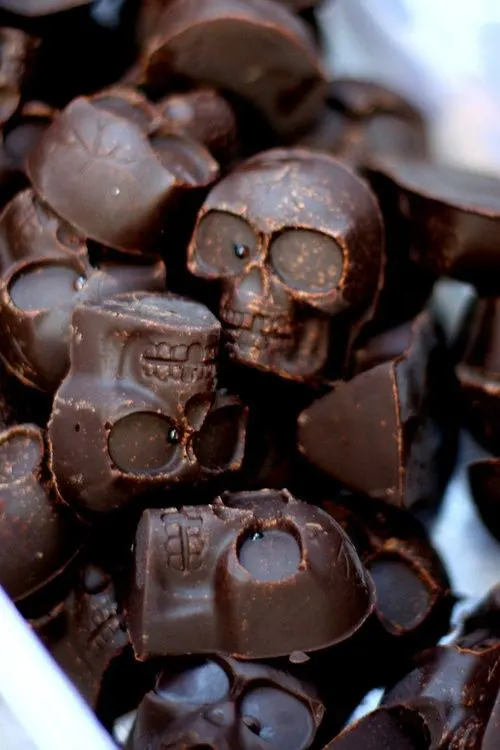 Candy corn is one of the most iconic and classic Halloween candies and this recipe will teach you how to make a delicious homemade version that will impress everyone! You will only need a handful of ingredients and some yellow and orange food coloring – and your candy corn will be ready in no time! Sweet, colorful and tasty – exactly how the perfect candy corn should be!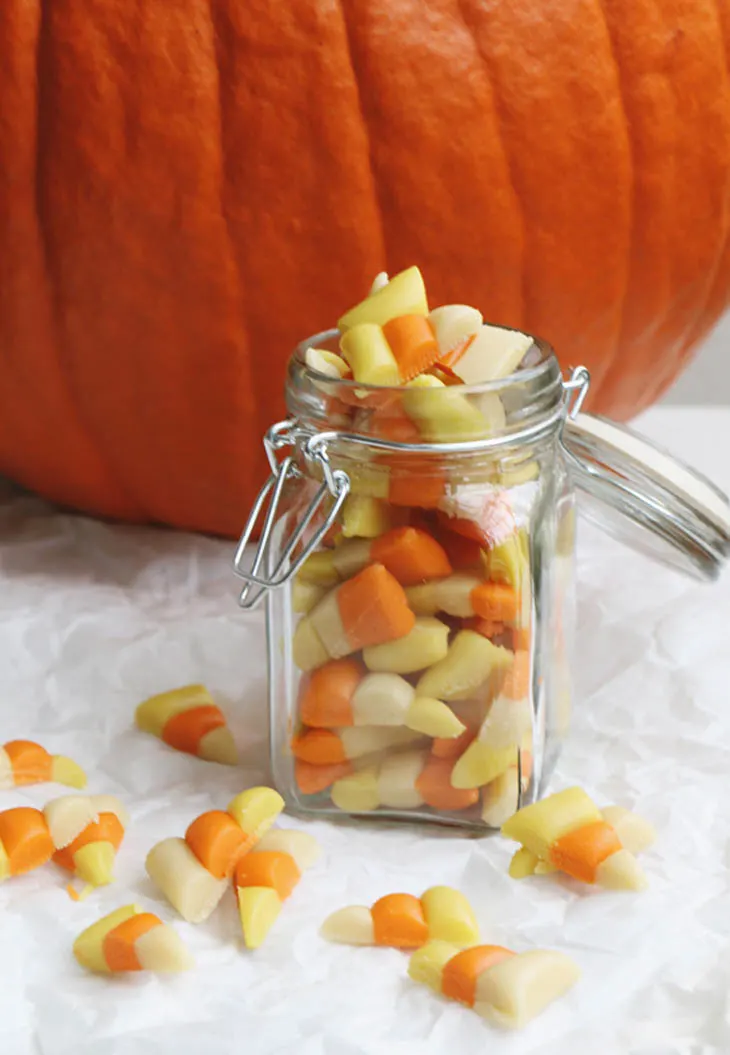 Candy skull molds are an essential prop for Halloween candies as they allow you to try countless skull-shaped goodies such as this one: raw, vegan and gluten-free candy skull crushers! These candies are made with a raw vegan coating that mimics white chocolate perfectly and a berry filling that is as healthy as possible! Give them a try!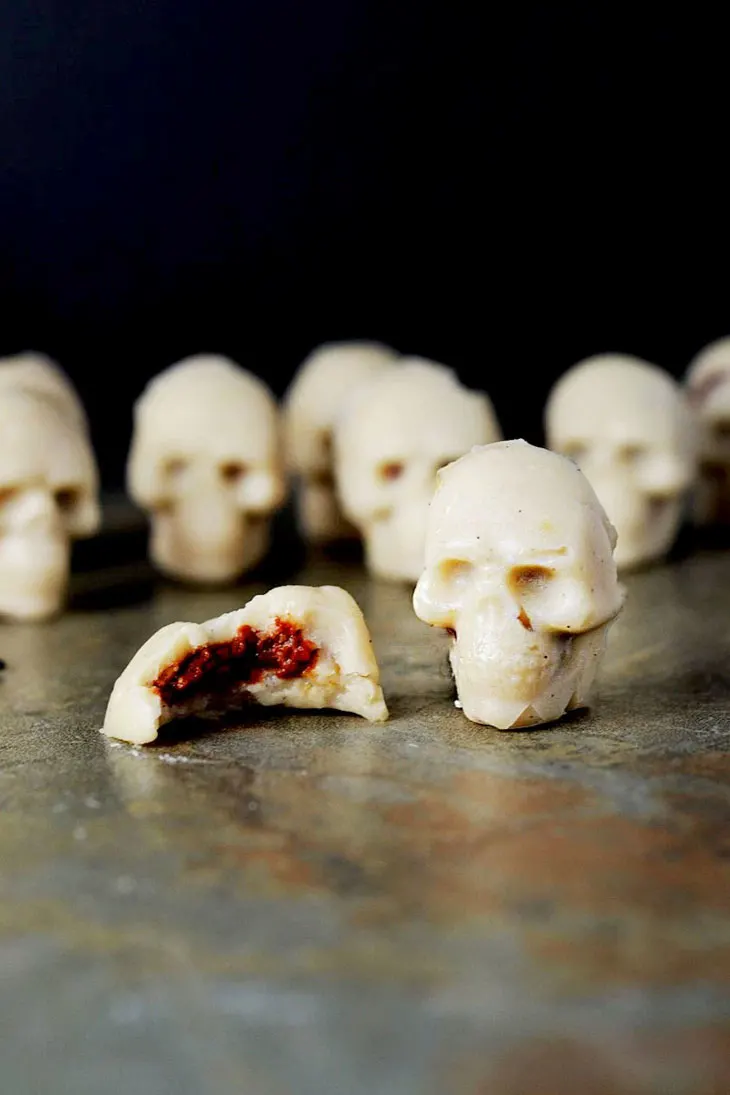 These Halloween monster cookies are super easy to make and I assure you that everyone will love them! The colorful candies are a nice addition which will transform some simple cookies into a real treat. Prepare a big batch of these vegan Halloween monster cookies and wait for the kids to come running to your door!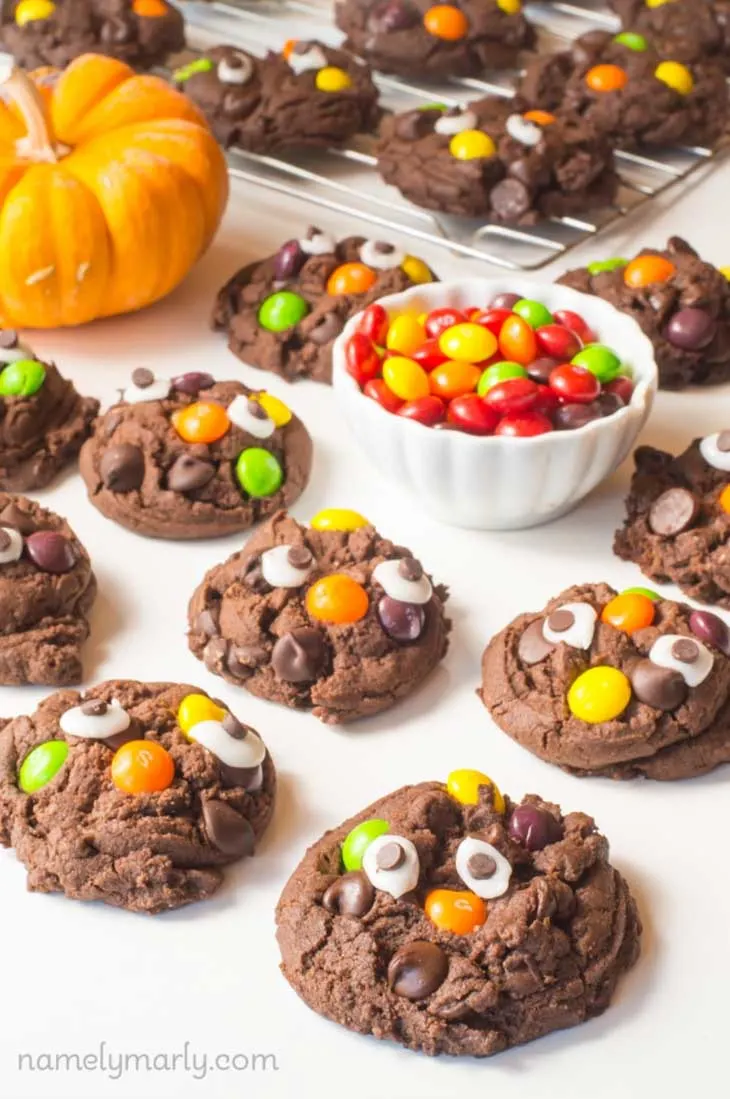 These homemade candy bracelets are flavorful, colorful, cute and vegan too! These candy bracelets are ready in no time and they don't require complicated ingredients – just some powdered sugar, corn syrup, cornstarch and some other ingredients that I will let you discover in the original recipe. I'm sure all the kids will love these bracelets!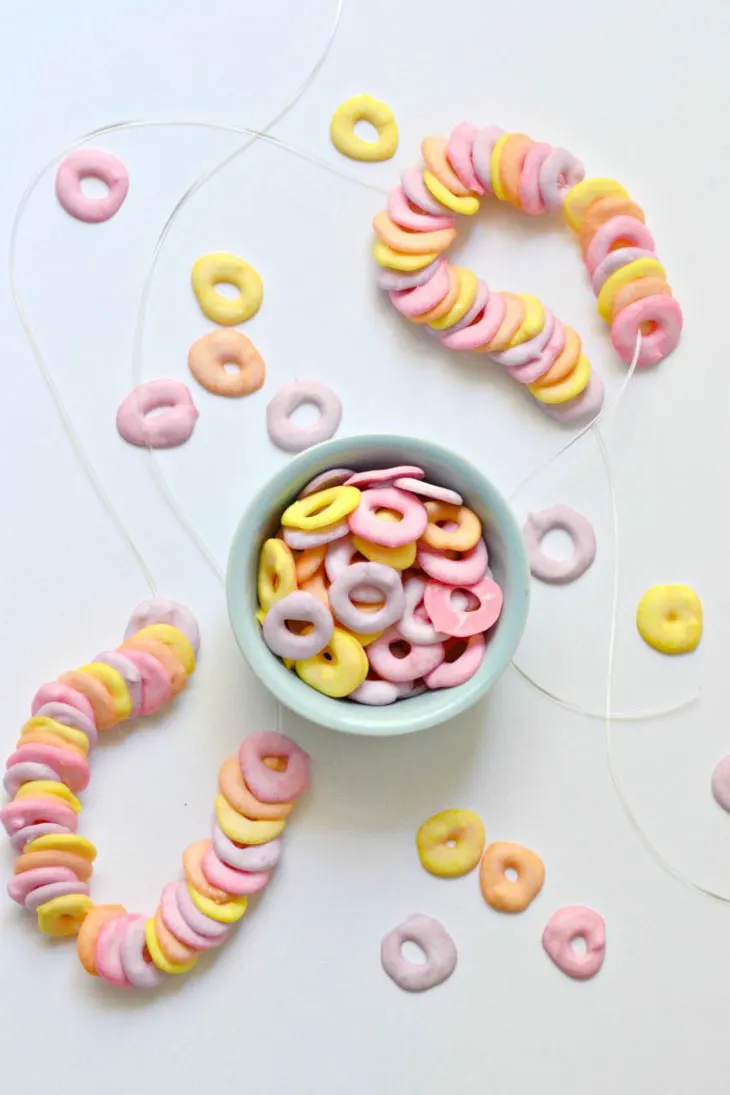 Let's be honest here: who doesn't love gummy bears?! But because they're unhealthy, let's try making this vegan and tasty version instead. The key ingredient in these gummy bears is the agar powder which will give them the solid consistency. And the taste? Just amazing! You have to try them for yourself and I'm sure you'll be convinced!