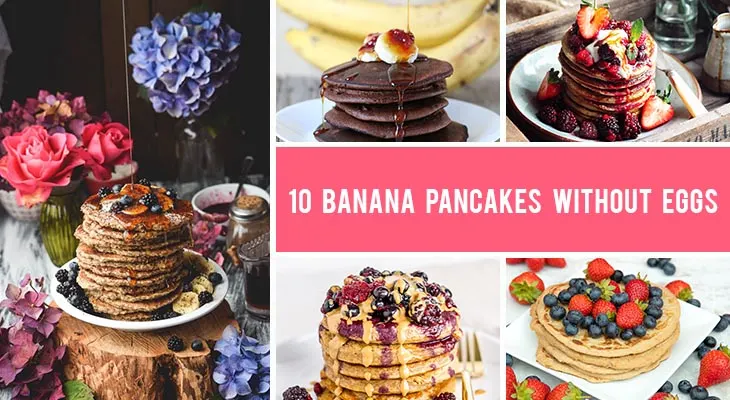 This list is all about the best banana pancakes without eggs! If you want to find amazing recipes for healthy pancakes, this is the perfect place to start experimenting!
Can you make pancakes without eggs? Absolutely! The best option for healthy, vegan pancakes is to make them using bananas. Bananas will help the batter have just the right consistency, while also not sticking to your pan.
Vegan homemade pancakes are best made using super ripe bananas, as they're sweeter and softer than normal bananas. So next time you have a ripe banana with black spots, don't even think of throwing it away! Keep it for a healthy make-ahead breakfast that is both filling and super delicious!
If you want to find out how to make pancakes without eggs, I have created this yummy list in order to help you with some inspiration! This list has all kinds of banana pancakes without eggs and I'm sure you will find at least one recipe here that will suit your taste.
Seriously now, what can be better than pancakes for two for breakfast, served with your favorite jam, fresh fruits, maple syrup or even homemade peanut butter? Nothing! So go ahead and make some vegan banana pancakes for your next breakfast and you'll definitely enjoy it!
In this list, you will find 10 best banana pancakes without eggs! All of these recipes are healthy, easy and super quick and you will definitely love the results! You will find here some great vegan protein pancakes, pancakes with peanut butter and jam, oat banana pancakes and more!
Click on the linked titles in order to access these great banana pancakes recipes. Don't forget to follow all the amazing food bloggers who created these. Bon appetit!
Best Banana Pancakes Without Eggs
These are literally the best banana pancakes without eggs ever! If you want to a try very special recipe that has some unique ingredients, you must make these chia oat banana pancakes. The best thing about this recipe? Besides being incredibly delicious, it is also vegan and gluten-free! Enjoy!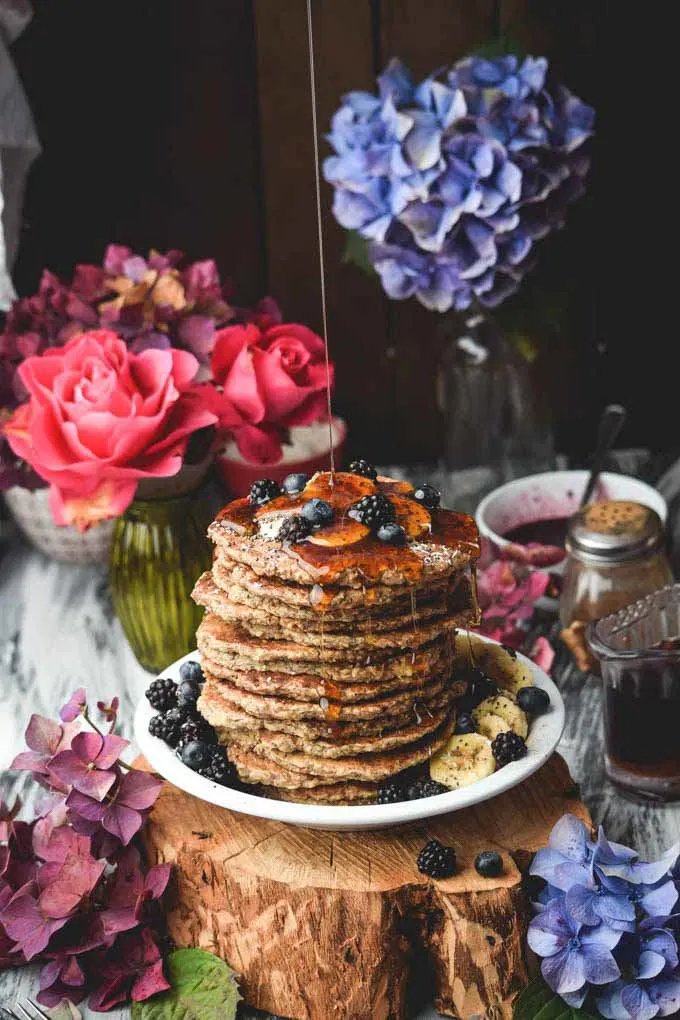 If you don't know how to make pancakes, this easy and healthy recipe will teach you everything you need to know about vegan banana pancakes! Plus, you will learn how to create the most delicious peanut butter at home, way better than any store-bought one! Trust me when I say that this is the best pancake recipe in the world!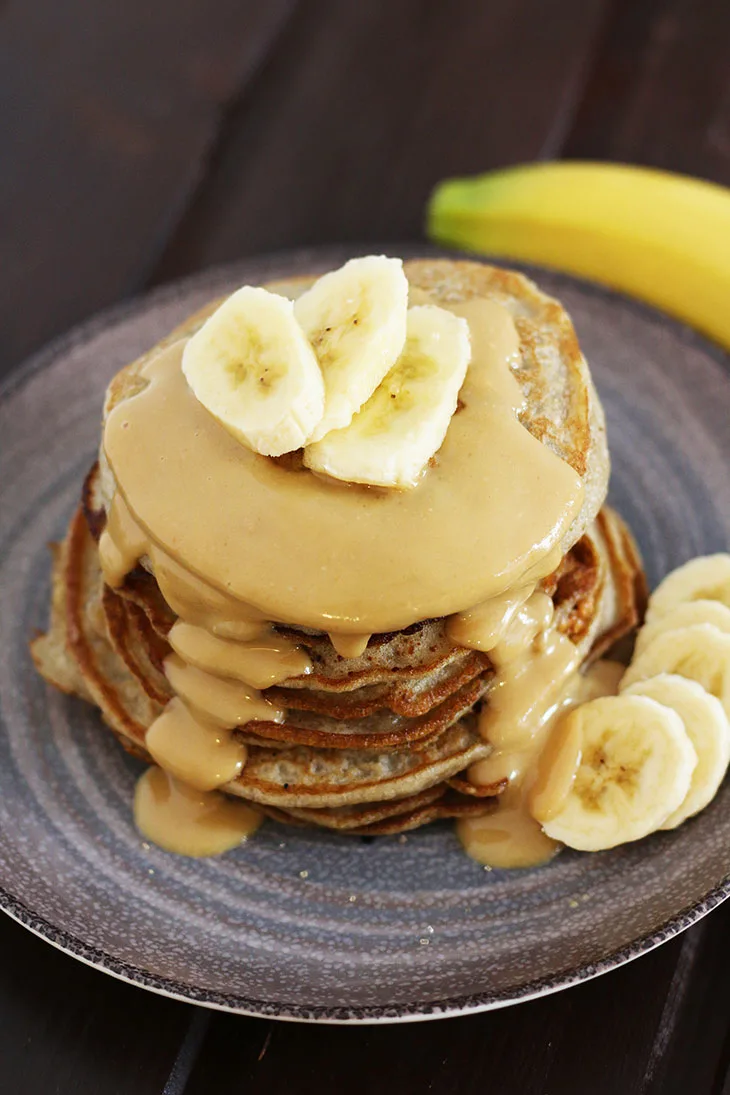 If you're looking for some great Christmas morning breakfast ideas, this recipe is for you, especially if you want a fluffy pancake recipe! These gingerbread pancakes are super filling and the ginger flavor is absolutely incredible! Your house will smell amazing after making these, I assure you! Plus, this is a great pancake recipe for kids as well!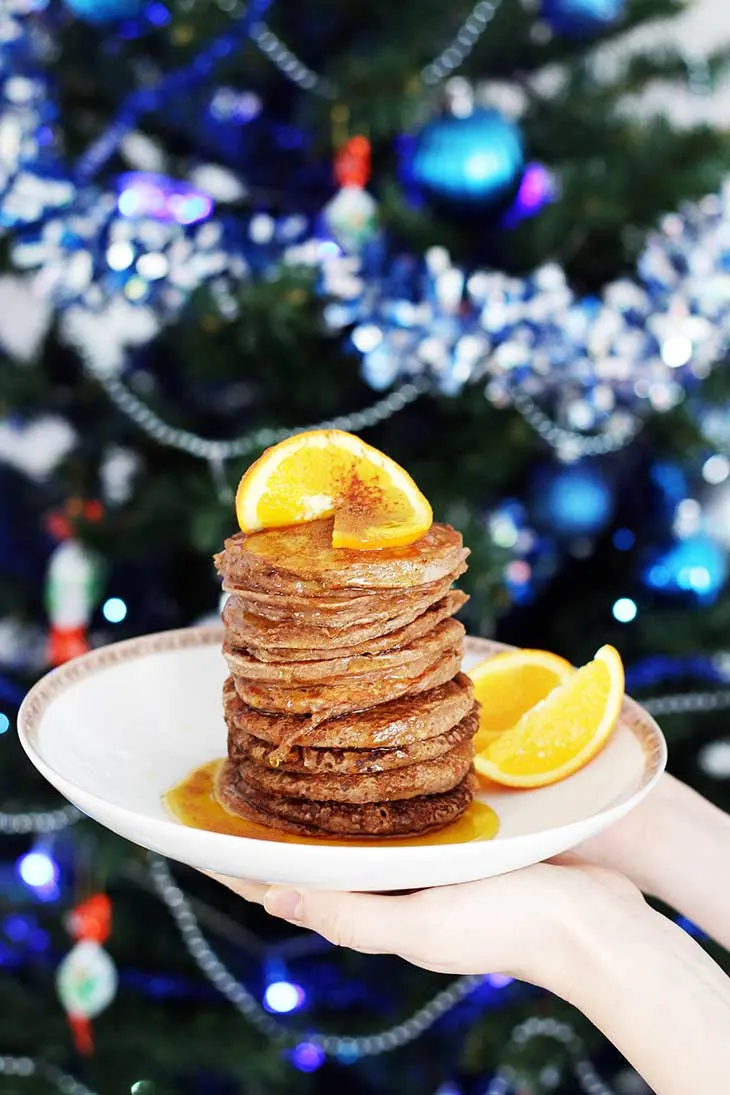 Whenever I want to make a homemade pancake recipe, I always go back to these vegan banana pancakes that I absolutely adore, especially with maple syrup! If you want to learn how to make chocolate pancakes in a very easy and quick way, this is the perfect recipe to try for tomorrow morning!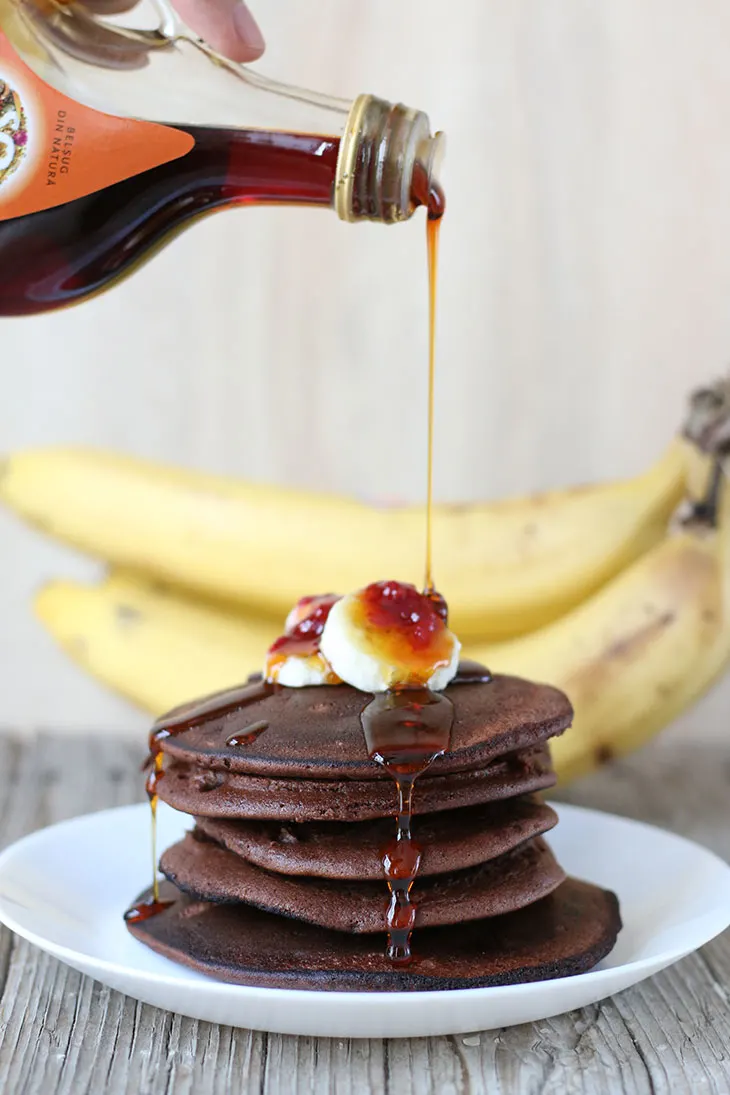 This easy-peasy healthy recipe will teach you how to make fluffy pancakes in no time! These pancakes are also gluten-free, so they're absolutely perfect for anyone, even for people suffering from the coeliac disease or gluten intolerance. Make this for a quick and healthy breakfast and you will understand what I mean!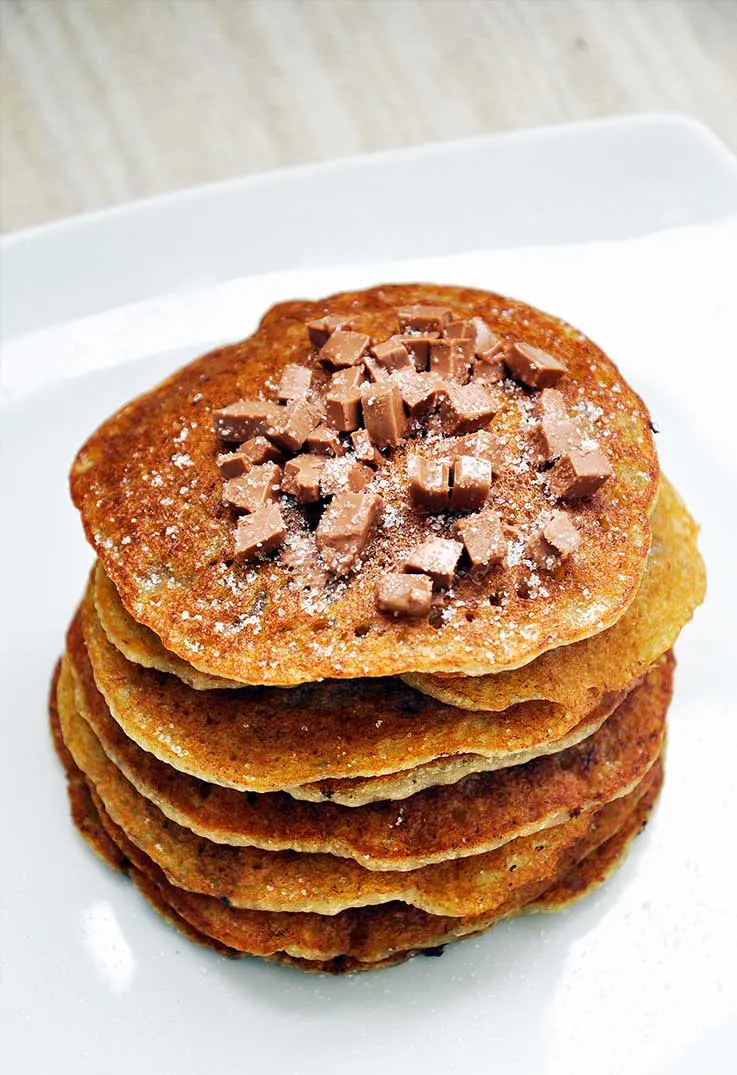 This pancake recipe without milk is one of my favorites in the world, especially during summer when I can make these and serve them in the morning with fresh fruits or berries! If you don't know how to make protein pancakes that are both fluffy and super tasty, this recipe must be on your to-do list for sure!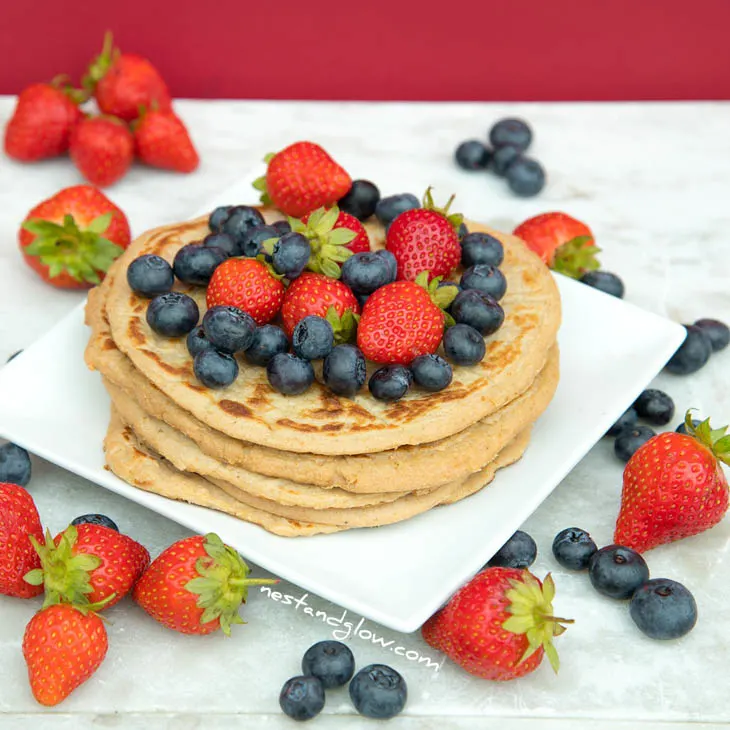 These healthy banana pancakes contain a very special ingredient that I absolutely love: matcha! Matcha is green tea power and it has amazing health benefits. If you never tried cooking with matcha before, this is the perfect recipe to start in order to understand how incredible this ingredient really is! These are some of the best best banana pancakes in my opinion!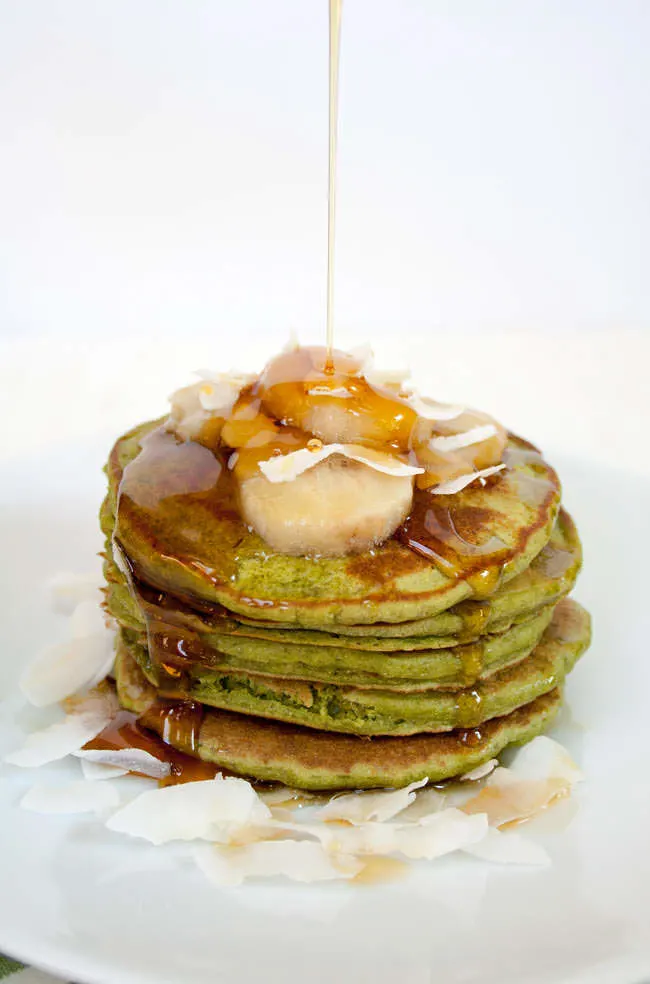 Let's continue our list of no egg pancakes with another super delicious and healthy recipe for breakfast! Just look how incredible these vegan pancakes look, am I right? Making pancakes from scratch will be a child's play using this very simple and quick recipe! Top them with your favorite jam or fresh fruits and you're good to go!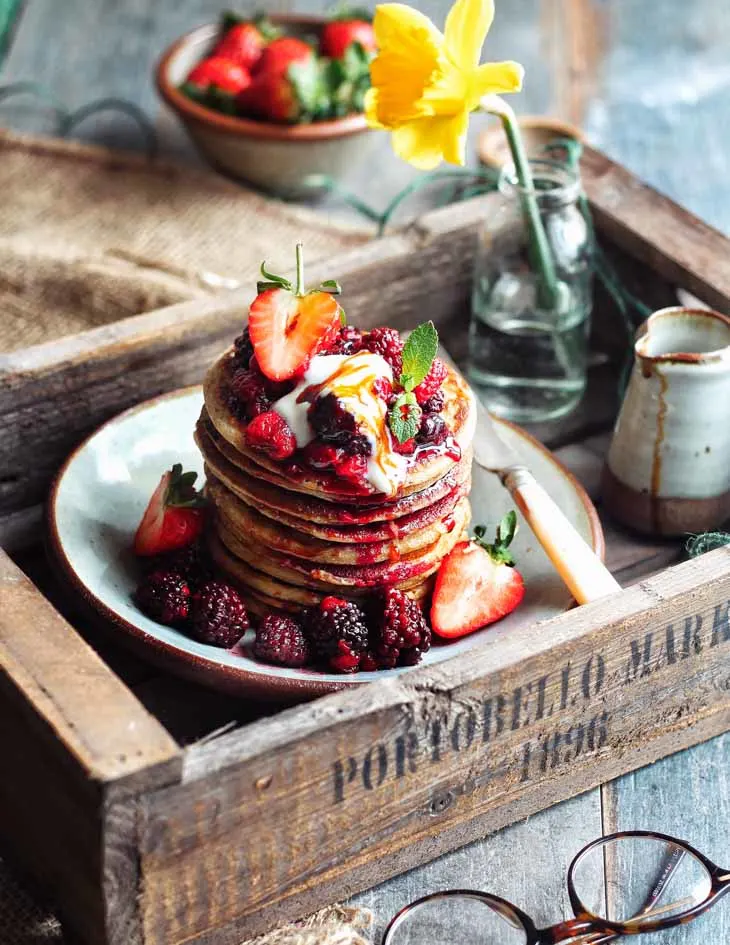 Are you wondering how to make pancake batter that doesn't stick to the pan, while also being super healthy and filling? These vegan peanut butter and jelly banana oat pancakes are your answer! These delicious banana oat pancakes are even better than a dessert, as they're guilt-free and healthy! Is there a better breakfast recipe out there? I don't think so!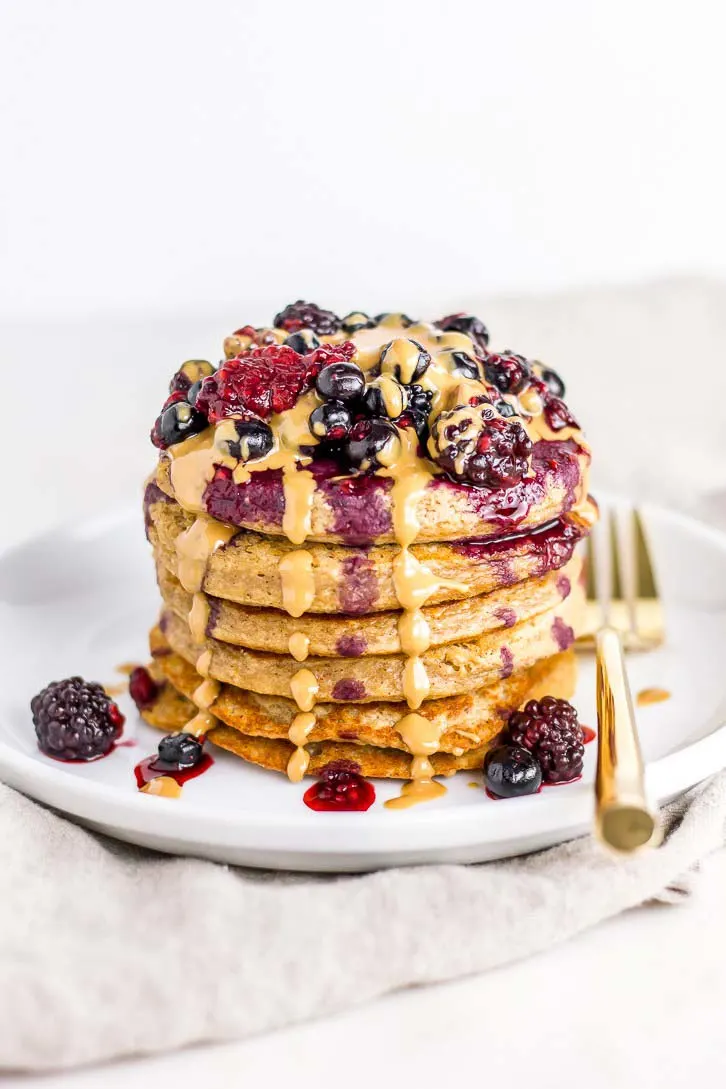 We're ending this delicious list with the perfect recipe for everybody out there wondering how to make blueberry pancakes! These vegan pancakes with banana and berries are perfect for summer, as the sweet taste of berries will increase the amazing flavors of this recipe, making it even better for a snack or breakfast! Give these a try and you won't regret it!