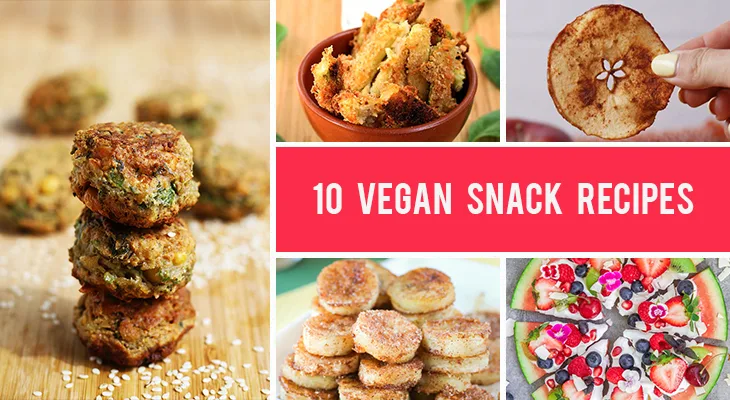 Every good TV series or movie requires good company and good snacks, of course! And what could be better than some delicious but secretly healthy vegan snack recipes that you can easily make at home?
I'm a big fan of Netflix and I'm sure most of my readers will empathize with me on this one. I like spending my evenings with my boyfriend and friends, with an exciting TV series and some crunchy snacks. And because I want to inspire you to make your own homemade snacks, as they are better than store-bought ones, I want to share with you some great and simple to make recipes.
If you're a vegan, you can, naturally, indulge yourself with some fruits and veggies as snacks, but these don't have to be your only options. If you would prefer some tasty, guilt-free snacks instead, then this list is perfect for you. Regardless if you're a fan of sweet or savory snacks, you'll find here some great ideas for every taste. From healthy fries to watermelon pizza, falafel bites, crunchy chickpeas and delicious apple nachos, this top 1o list has it all. Of course, you don't even have to be a vegan to enjoy these yummy snacks, as they are perfect for anyone.
Here are 10 of my favorite vegan snacks that I like to munch on while watching Netflix! These recipes don't require a lot of time spent in the kitchen and they are much healthier than any snack you can buy from the supermarket. Best of all? They're also made with very accessible ingredients that you might already have at home.
Click on the link titles to access these healthy vegan snack recipes. Many thanks to all the wonderful food bloggers who created these recipes (you'll also find 5 of my favorite vegan snack recipes here). I hope you'll try these recipes the next time you want to watch a movie or a Netflix series. Enjoy!
Vegan Snack Recipes
I wasn't a big fan of sweet potatoes but this recipe made me change my mind! Learn how to make the perfect sweet potato fries with the best spice combo! This recipe will also give you some great dipping sauce ideas for the sweet potato fries.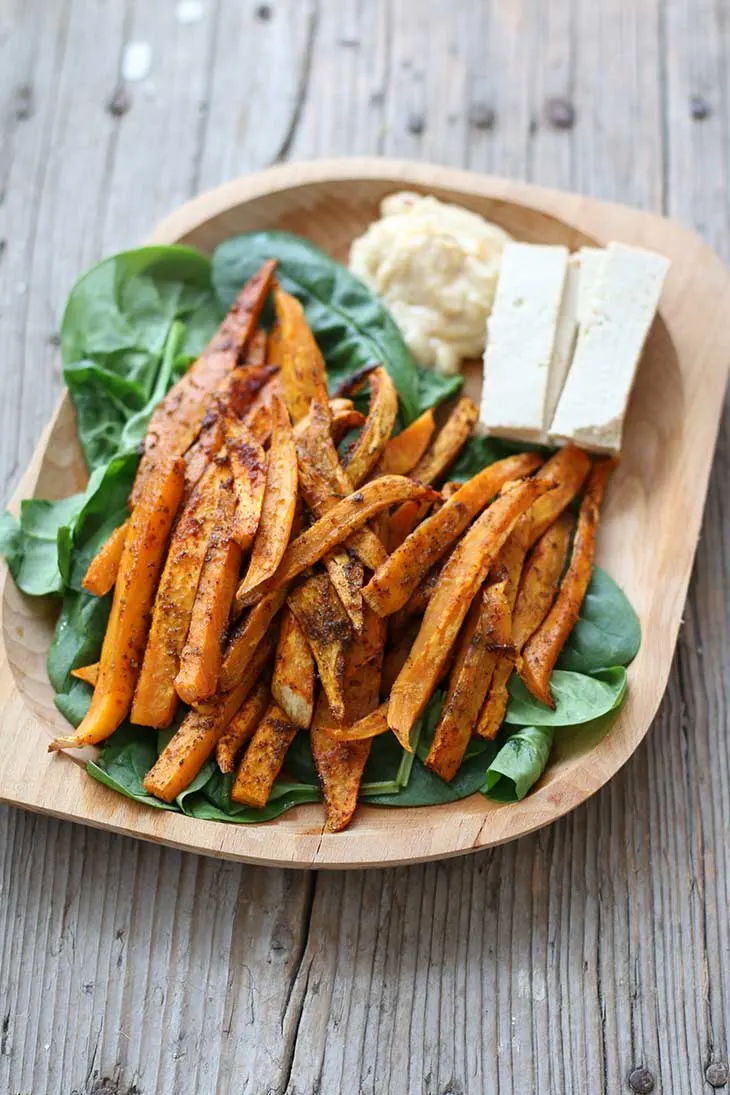 If you're in the mood for a healthy, crunchy snack, these crispy vegan zucchini fries/zucchini sticks are the perfect choice for you. They're not actually fried, but baked, so less time spent in the kitchen plus they're healthier too!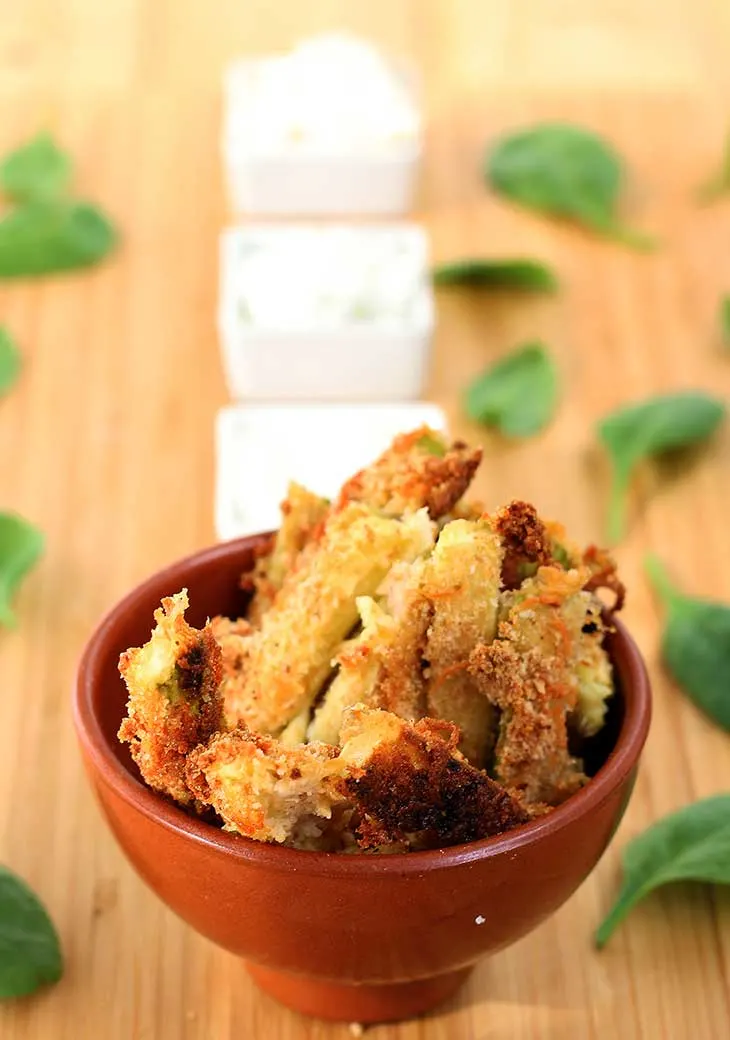 What can be better than falafel? Falafel bites, of course! These mini falafel bites can be used as snacks, party appetizers or even as a side dish. If you want to make them extra-healthy, you can bake these instead of frying them in a pan or deep-frying.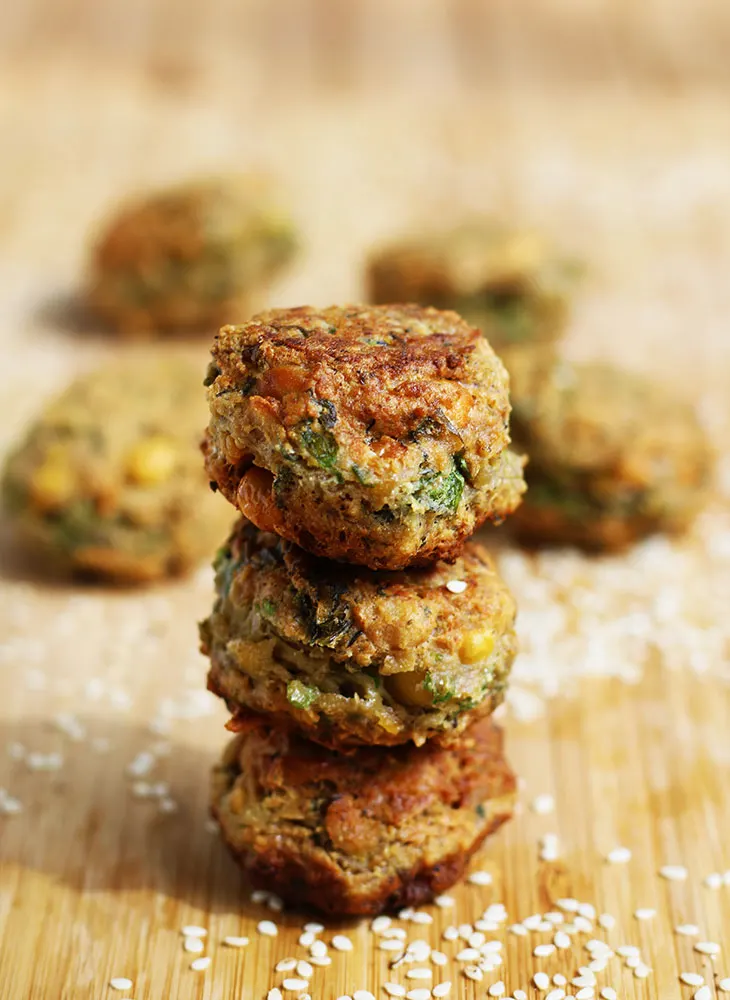 This spicy oven-roasted chickpea snack is literally one of the easiest and healthiest snacks you can make to enjoy while watching a movie or a good TV series! This snack is also very versatile, as you can make it in various flavors: spicy or sweet. One for every taste!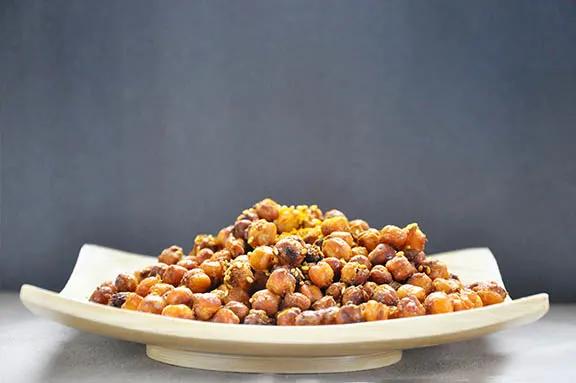 It's true that these cinnamon apple chips take a couple of hours to make, but just think of all the endless munching! This delicious fall snack is sweet and tasty and you can share it with your family and friends while spending a nice Sunday together.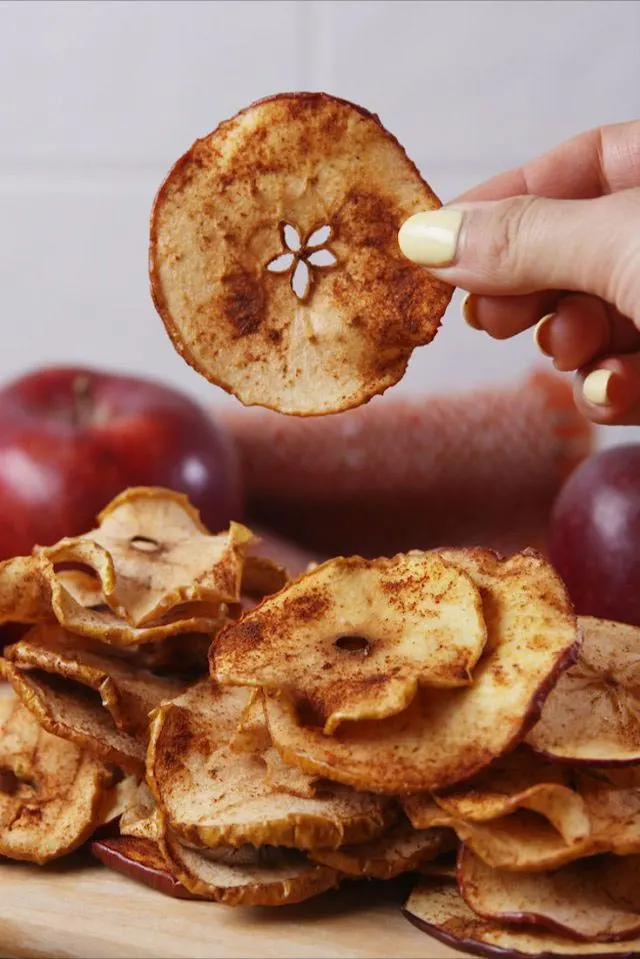 Did you know that Brussels sprouts can also be eaten as snacks? Yes, it's true – and they're super delicious and easy to make! Pick off the leaves, toss them with olive oil and seasoning, insert into the oven and in 30 minutes you'll have the healthiest snack!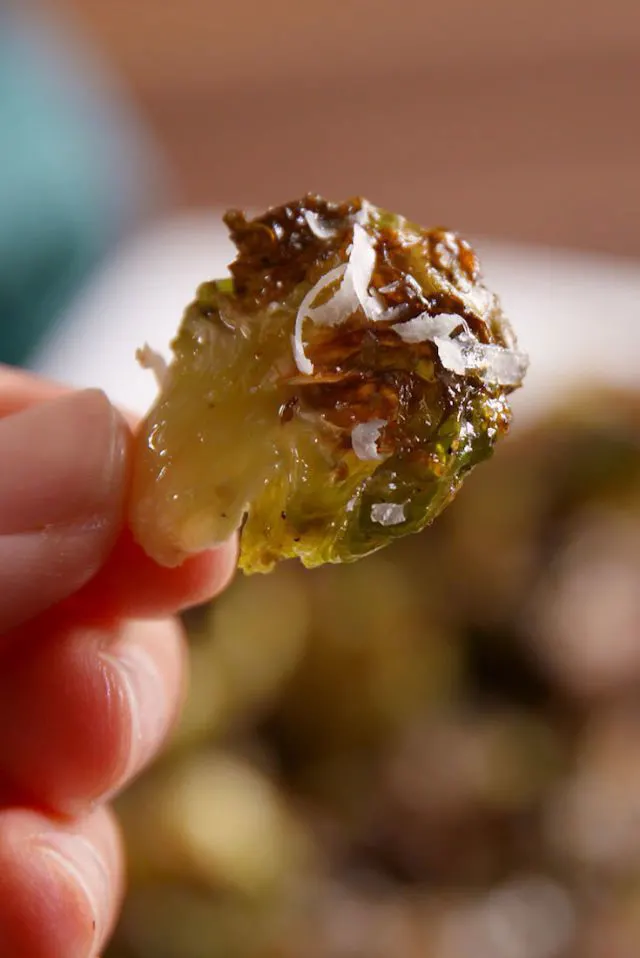 Besides being gorgeous, this watermelon pizza is also healthy and easy to make. It's the perfect snack for those hot summer days, when all you want is a refreshing slice of watermelon. With a twist!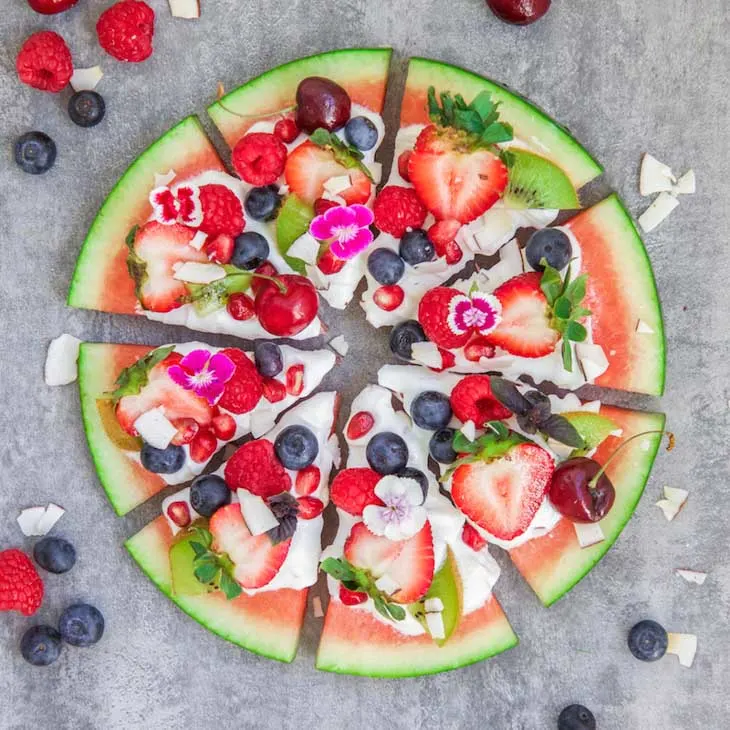 What can you do with some overripe bananas? Besides adding them into delicious smoothies, you can fry them and create this delicious, finger-licking snack! It will only take 3 ingredients and 10 minutes and you're good to go.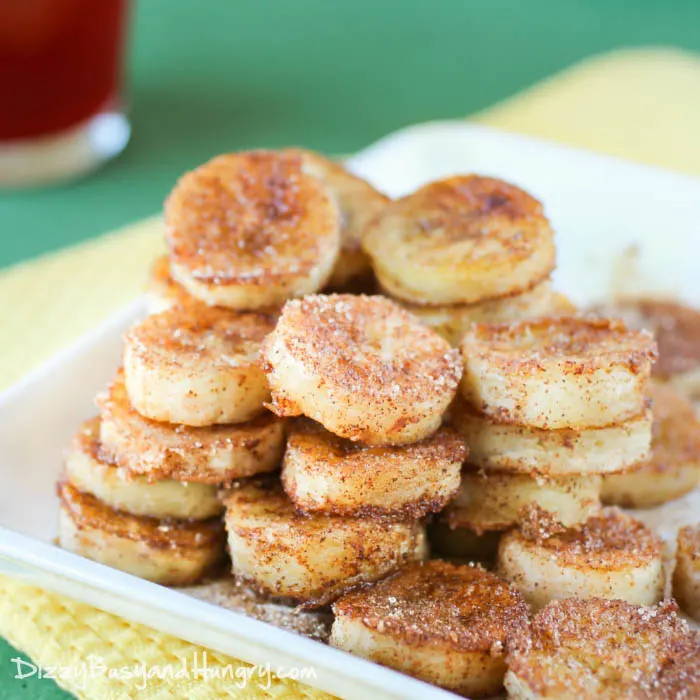 Apples, peanut butter and jelly – can you name a better combo? These yummy peanut butter jelly apple nachos are the perfect treat for adults and little ones too. One of the best things about this snack? It doesn't require any baking! It's also vegan, gluten-free and full of proteins.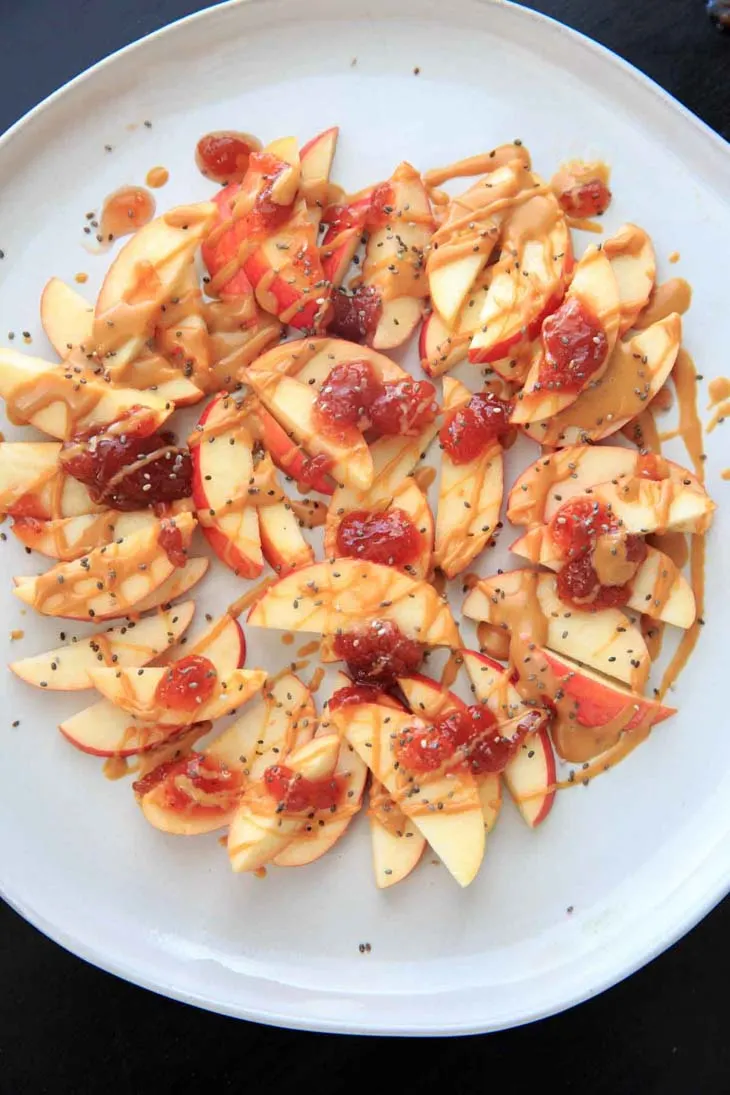 If you need a quick and delicious alternative to pizza, you can try this spicy pita bread, a very popular Middle Eastern recipe called Manakish Zaatar. Manakish Zaatar is basically a flatbread with spice toppings and I used Zaatar for this recipe, as it is a unique spice blend I personally love.