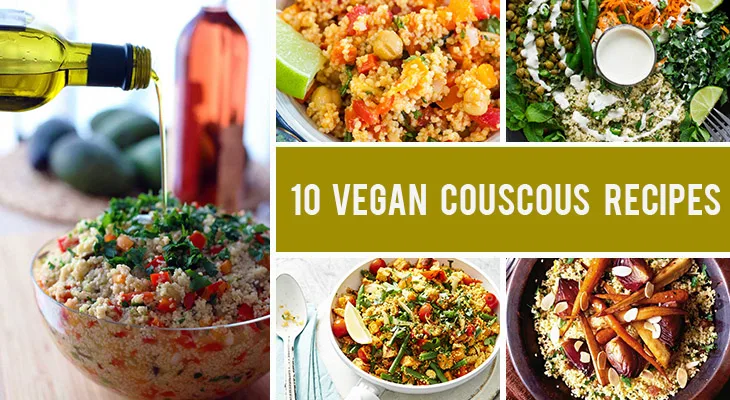 Couscous is made from semolina flour; it contains gluten (unlike quinoa which has a similar texture) and it's one of those things that are so easy to cook, you won't even believe it. If you haven't tried any couscous recipes until now, you have no idea what you're missing! Couscous has many benefits to our health and it's usually served with some delicious stew or curry on top in order to achieve some finger-licking lunches or dinners.
I fell in love with couscous a while ago and now I sometimes use it even more than rice. It's so easy to cook with it and it's so versatile! Couscous is a popular ingredient in the Middle Eastern cuisine and in case you are a fan of this cuisine, then I'm sure you'll love these recipes too!
Even though there are countless different vegan couscous recipes on the web, you should know that no couscous recipe or salad is complete without a squeeze of lemon juice and some fresh herbs.

I want to inspire you to add this awesome ingredient to your future meals, so here are 10 of my favorite vegan couscous recipes that I always enjoy to make! As you already know, I don't like to spend a lot of time in the kitchen, especially in the summer when I like my meals light and refreshing, that's why all these recipes are easy and fast. Of course, they use accessible, budget-friendly ingredients so anyone can recreate these – even if they're not vegan!
Click on the link titles to access these healthy vegan couscous recipes. Many thanks to all the wonderful food bloggers who created these recipes. You will also find my own favorite vegan couscous recipe below. I hope you'll try these couscous recipes the next time you need a quick and filling lunch or dinner!
Vegan Couscous Recipes
This simple and quick couscous salad is one of the best choices for a summer meal. It's perfect for lunch and best served cold. Did I also mention that it's ready in 15 minutes? What more can you ask for?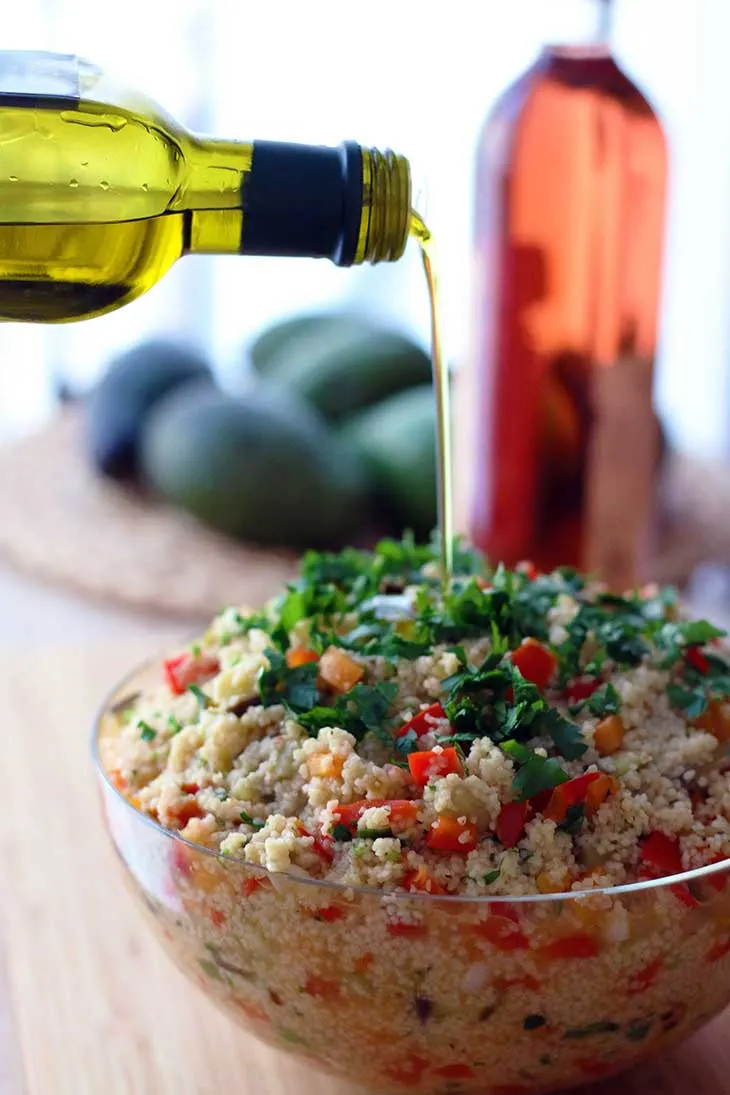 If you're in need of a protein-packed meal that won't require a lot of time to make, then this couscous with veggies is my suggestion. It's perfect for lunch or as a side dish. Just add some fresh lemon juice and you're good to go!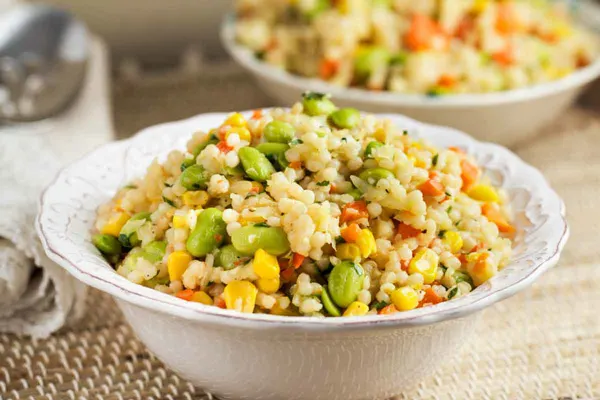 This yummy Moroccan vegetable couscous can be served as a vegan entree or you can serve it as a healthy side dish for your veggie meal. This recipe involves lots of veggies and dried fruits, so it doesn't get any healthier than this. I hope you'll enjoy this sweet and savory dish!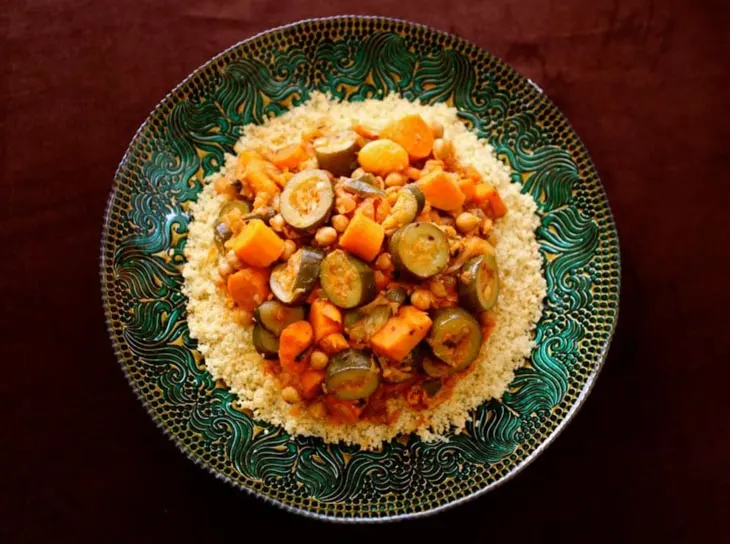 This couscous salad or couscous pilaf is perfect for those days when you don't have time to cook but still want to enjoy a filling lunch or dinner that will be ready in no time. Add some canned beans for protein, some salsa for flavor and that's it – you're ready to serve it!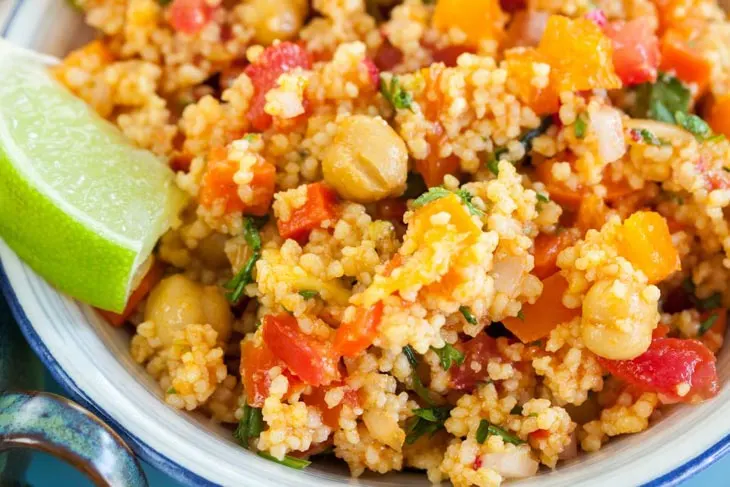 This recipe is perfect for all you spicy food lovers out there. This vegan flavorful meal can be consumed as a filling lunch or a hearty dinner. The fresh herbs and the yummy tahini sauce will take this Moroccan couscous to a whole new level of deliciousness!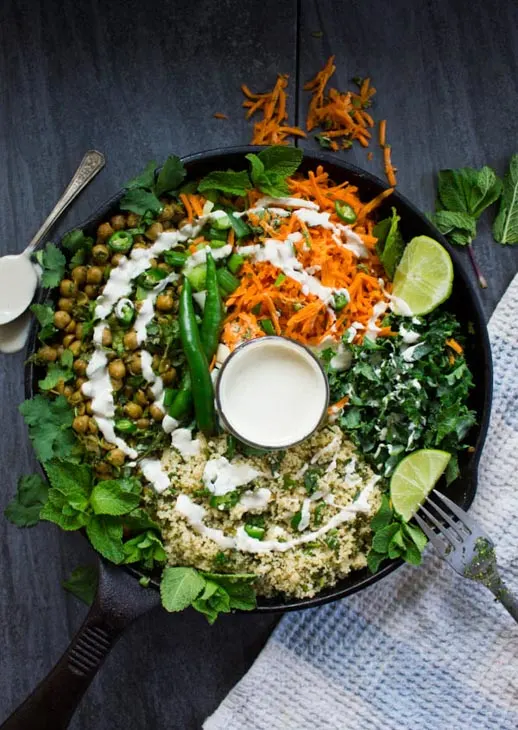 This roasted vegetable couscous recipe is perfect for summer! I advise you to use your grill in order to prepare these healthy vegetables. Just add them to your cooked couscous, add some fresh herbs and that's it! You can enjoy this easy and refreshing summer dish.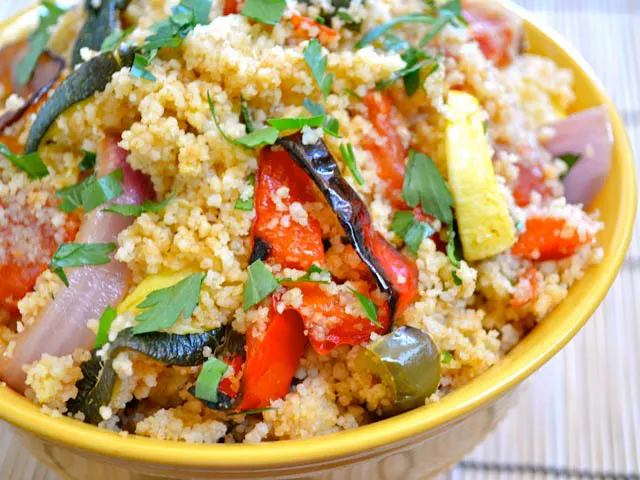 The best thing about this Spanish vegetable couscous is that you can pack it and take it to the office for lunch. Besides these, it's very easy to make, healthy, delicious and refreshing! Check it out!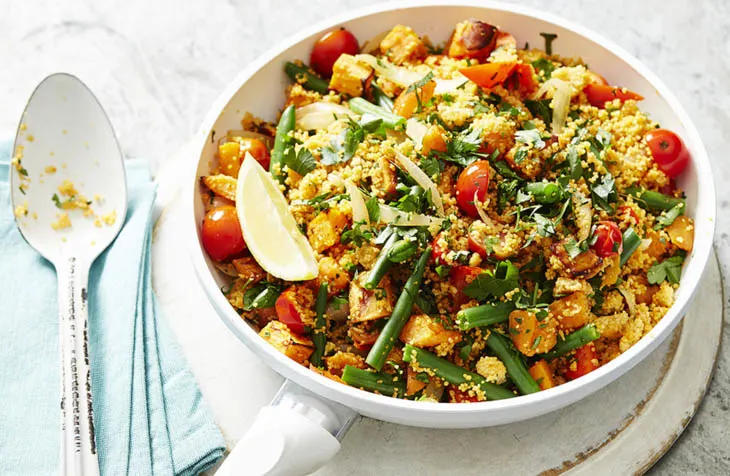 If you're a fan of broccoli, then you'll fall in love with this couscous recipe. It's packed with proteins, it has a delicious taste and it's basically the perfect lunch or dinner. The crispy tofu will add a dash of flavor and protein to the entire dish and the vegan BBQ sauce will complete it perfectly!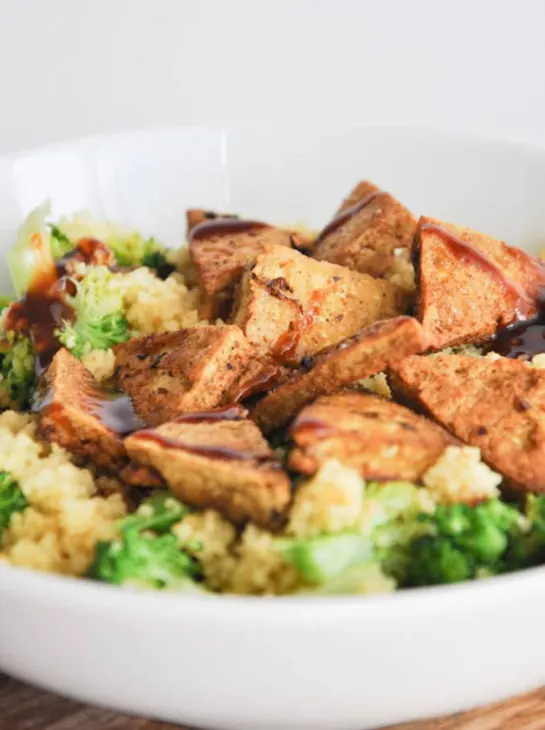 I would recommend this recipe for those cold winter days, but this doesn't mean you can't prepare it in any other season as well. This couscous salad is best served warm and the roasted veggies will make it the most hearty lunch or dinner in the world!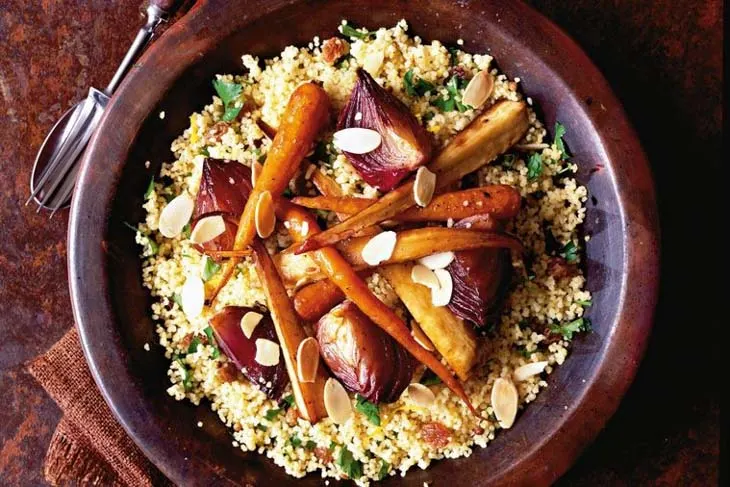 This colorful chargrilled vegetable couscous with hummus is very healthy and perfect for summer! Just add some lemon juice, chili flakes and nuts and enjoy!