February is Middle Eastern cuisine month and I'm so excited to explore the wonderful Middle Eastern recipes from different countries, such as Egipt, Lebanon, Turkey and more. This is part of my challenge to explore the major world cuisines this year and veganize their most popular recipes. 🙂
Besides posting dozens of new recipes each month I will also write a short food guide about the cuisine I explore. I thought this would be interesting for all of you veggie foodies who follow me. If you want to learn some cool facts about each cuisine, about their recipes, specifics, what spices they use and so on, these short food guides will deliver that info.
Hope you'll enjoy following this challenge.
Contents:
---
Thinking of majestic architecture? Want to go dune-bashing? Love to smoke hookah? Are you fond of Turkish coffee? The answer to all your dreams and wishes is the Middle East. The most disturbed and disputed part of the world enchants more people than anyone can think of. And if we mention Middle Eastern cuisine your mouth would start watering now. The flavor of Middle Eastern cuisine transcends borders and unites the whole world. 🙂
The Middle East – the enigma that never dies
The Middle East is the cradle of human civilization. Since ages, it had played a vital role in promoting trade and linking the western world with the eastern one. The place has seen the birth of some of the major religions of the world like Judaism, Islam, Christianity, and faiths like Baha'i and Mandaeism. It is also the seat of some of the most ancient civilizations of the world like Mesopotamian, Egyptian, Sumerian, and Babylonian.
Today, people from all over the world flock to the Middle East to witness its architecture, culture, and historical remnants of the ancient world. However, any discussion on the Middle East is incomplete without mentioning its cuisine.
The history, culture, religion, and tradition have played a huge role in defining the cuisine of this vast landmass. The Middle East is actually a transcontinental region that centers on western Asia, Egypt, and Turkey. The major countries of this region are Lebanon, Egypt, Oman, Kuwait, Iraq, Iran, Bahrain, and Cyprus.
With the holy shrines of Christianity, Islam and Judaism located here, millions of pilgrims visit the Middle East every year. The region also sees a lot of tourists who want to enjoy the climate, food, and the culture which have earned a lot of fame for this area.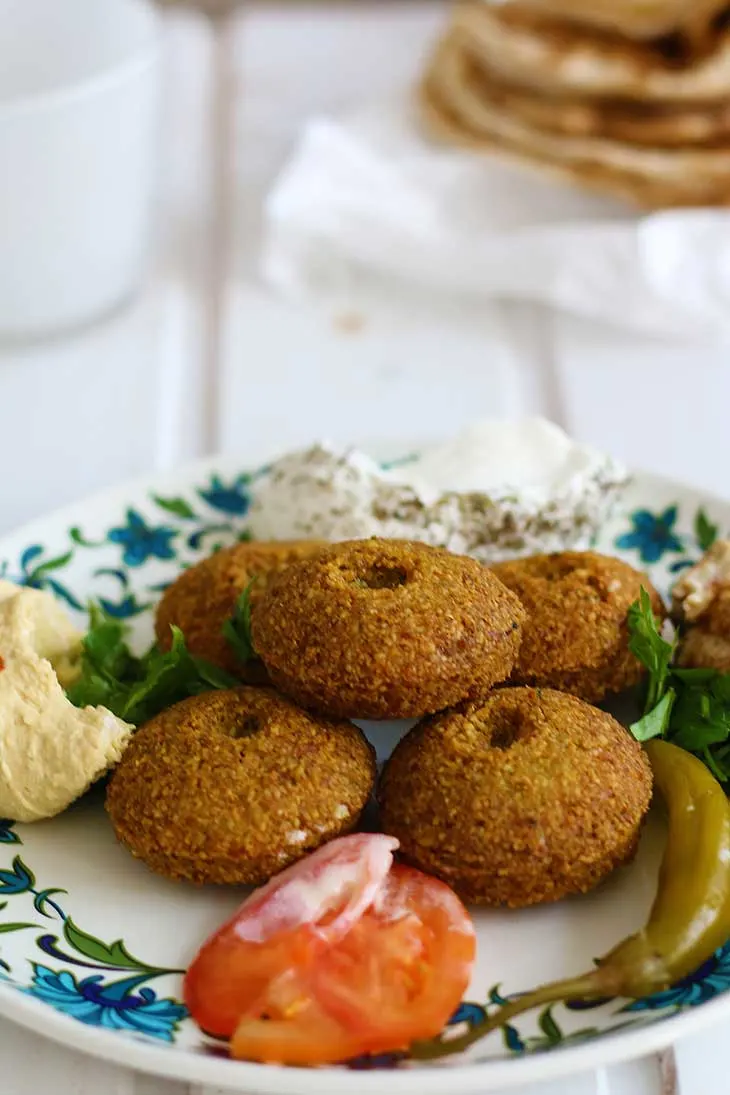 The Middle Eastern cuisine – what makes it so special?
The culinary traditions of Middle East are greatly influenced by the Mediterranean climate, the ancient religions, and Europe, Africa, and Asia through the trade routes that have been used for centuries. The cuisine of this area is varied with similar traits as ingredients like olives, honey, sesame seeds, mint, chickpeas, and parsley are used in abundance.
The most common dishes in this area are kebabs, baklava, dolma, yogurt, doner kebab, and shawarma. The Middle Eastern cuisine is the most popular ethnic cuisine now that has won the hearts of foodies from all over the world. Talk about hummus, falafel, and tahini and you would find people asking for more.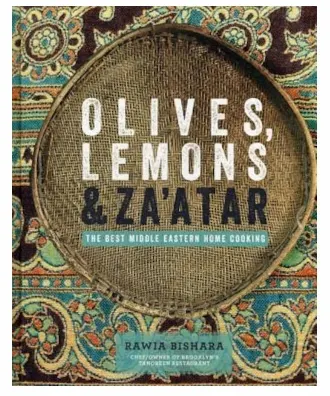 The specialty of the cuisine of Middle East countries is the use the local herbs and spices. Nutmeg, caraway, cumin, turmeric, parsley, and mint add flavors to the dishes. Saffron, the most expensive in the world is added in many dishes for its flavor and color.
Most of the dishes are vegetarian made with olive oil, chickpeas, beans, lentils, and vegetables. Eggplant is the most favored vegetable of Middle Eastern cuisine. Due to religious restrictions, meat is sometimes excluded from the meals.
The meat dishes are generally made of lamb, chicken, and beef. Usually, the dishes are prepared by the methods of skewering and grilling. The people get their protein requirement from cheeses, legumes, and yogurt.
Wheat is consumed in the form of flatbreads or pita. Strong Turkish coffee is the main beverage in the area. Consuming tea is a part of the local culture for ages.
The cuisine of the Middle East – how history influenced it
If you love to know about foods and how they originated, the Middle Eastern dishes would be an ideal place to start your study. The Middle East is located at the crossroads between North Africa, Asia, and Europe. The cuisine still carries the marks of foreign invasions, trade exchanges and all the travels that happened through this place.
While figs, nuts, and dates were introduced here by the invaders, spices like cumin, turmeric, and garlic came from the far east like India. The Mongols brought dumplings and okra came from Africa.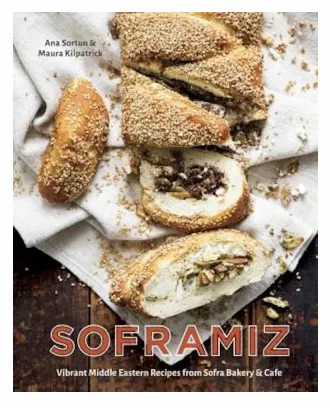 Due to religious restrictions, pork and alcohol are not common here. Only a few vineyards can be found in Lebanon.
Since ancient times, grains formed the staple food of Middle Eastern people and still hold a prominent position in the diet. Wheat and rice are the most common grains along with barley.
Wheat has two variations here – bulgur and couscous. Bulgur is cracked wheat which is partially cooked and then dried. It can be eaten like rice or used to make meat pies and other dishes.
Butter or clarified butter is the most common medium of cooking. Olive oil is used in the areas around the Mediterranean Sea.
Vegetables have a prominent place in the diet. They are boiled or grilled, stewed or stuffed and even cooked with rice. The common leafy vegetables are cabbage, chard, and spinach. Onions and garlic, beets, carrot, and turnip are also used. Squash, okra, eggplant, and tomatoes go into to make many Middle Eastern delicacies. Eggplant is prepared in different ways, fried, roasted, and dressed with dips. Tomatoes are heavily used in broths and stews and kebabs.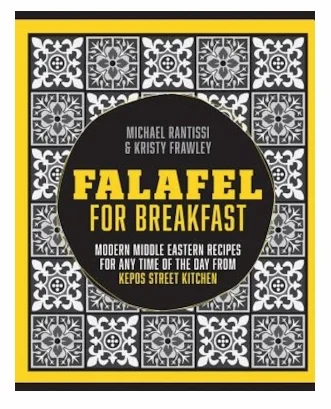 Beans and pulses form a huge part of the diet as meat products are not common in some areas due to religious beliefs.
For many years, Middle Eastern food was thought to be synonymous with stuffed vegetables, known as dolma, a Turkish word which means stuffed. Various vegetable leaves like cabbage, grapes, and chard are stuffed with vegetarian items like rice, nuts, and spices or ground meat as part of the non-vegetarian fare. Some vegetables like onions, carrots, tomato, and squash are also stuffed similarly.
The most popular way of eating in the Middle East is mezze in which a variety of small dishes like nuts, melons, cheese, and dips and salads like hummus, mutabal, and pickles are included.
Let's come to the most exciting part now – the popular recipes of the Middle East and check out how many of these you have already tried.
Popular Middle Eastern recipes
Let's talk about some of the most popular Middle Eastern dishes that have found their places on the global platter.
You won't disagree that Hummus is the most popular dish in this area that has won an iconic status.
Hummus is actually a dip made with mashed chickpea added to tahini, garlic, lemon juice, and olive oil. It has an enticing taste that makes it an ideal appetizer. You can have it with pita bread or as a sandwich spread.
Tahini
We mentioned tahini a couple of times in this article but it deserves a special mention as this spread plays multiple roles in the Middle Eastern gastronomy. It is a sesame paste, yes simple, rich, and tasty and can be enjoyed as a dip or a spread. It forms the base for many Middle Eastern dishes, both sweet and savory.
Were you waiting for this? Well, falafel is many people's favorite, just like you. This is one of the most widely eaten staple foods of the Middle East. These fried balls are made of chickpeas, onions and ethnic spices. It is commonly served as an appetizer. It is a protein-rich meal that also makes tasty sandwiches when put inside pita bread along with Israeli salad.
Ful Mudammas
This dish is made of mashed fava beans, another specialty of Middle East. Added with local spices, Ful Mudammas is usually served at breakfast along with pita bread.
Pita bread
We should have talked about this long back as they are the most versatile staple food of Middle East and can be eaten with any meal. These are actually a type of flatbreads that are fluffy and soft. They can be stuffed, or enjoyed with dips or even sandwiched with other dishes. For some people, pita bread is the ultimate in comfort foods.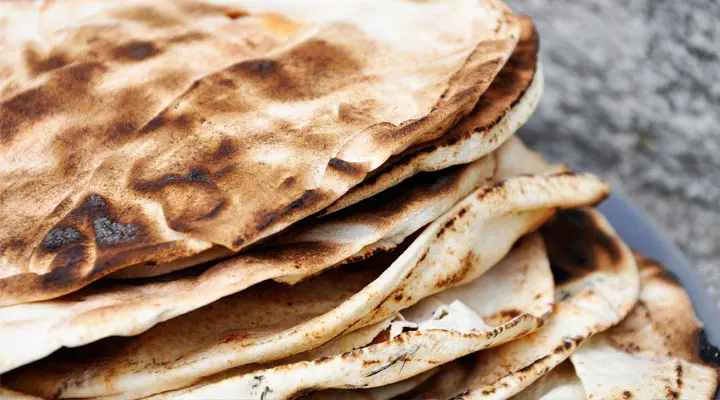 Baba ganoush
The dish tastes as exotic as the name itself. It is a vegetarian dish that is found in different forms all over the Middle East. It's hard to imagine but this dip is made from roasted eggplants and tahini. Have it with pita bread or your favorite vegetable.
Baklava
Time for dessert. Made with orange blossom or rose syrup, this dessert is delicious. Loaded with nuts and other delicacies, it is hard to stop at one.
Time for coffee – No, not the general ones but strong and rich Turkish coffee, yes try it and get bowled over by the strong brew. The bold taste of the coffee is heightened by cardamom. Try it and you would never forget the taste.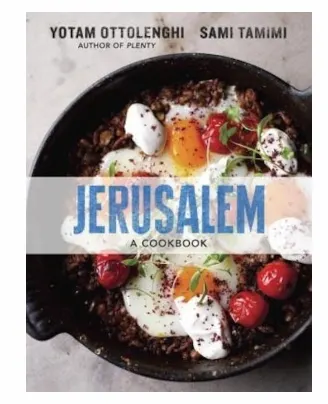 The countries that define Middle Eastern cuisine
As we mentioned earlier, the fares of the Middle East is varied with some commonalities. The food has been influenced by other cuisines and remains the same across the region while some countries holding authority over it. We must mention the Lebanese, Arabic, Egyptian, and Iranian cuisine.
Lebanese cuisine
Once you have it, you would ask for more. Fresh and delicious with lots of exotic spices, Lebanese dishes are some of the most loved dishes in the world.
Use of olive oil characterizes Lebanese fare. Bulgur, parsley, mint, and garlic are other ingredients that are common to this cuisine.
The baba ganoush and falafel we were raving about are actually Lebanese dishes. In Lebanon, non-vegetarian food is common like Shish Taouk and Kibbe Nayeh which is the Lebanese form of sushi. Manakeesh is another dish that resembles pizza made of kishik, a cracked wheat paste, meat, cheese, and zaatar.
Fattoush is Lebanese salad which contains baked or fried pita bread, crushed and mixed with lemon juice, olive oil, garlic, and salt.
Let's talk about shawarma now. This Lebanese delicacy is available as street foods in all major cities of the world now. Meat is shaved off of a rotating pit and served on pita bread along with vegetables. You can have it with tahini sauce too.
We have already mentioned baklava which is the most popular Lebanese dessert.
Egyptian cuisine
You need a guide to Egyptian food. The cuisine is so unique and vast that a little help would be most welcome.
Ful Mudammas is Egyptian answer to hummus. Made from fava beans with a lot of spices, this dish is served at breakfast. It is also widely popular as a street food.
Nothing gets simpler or tastier than Koshary. Made with common items like rice, macaroni, and lentils and garnished with chickpeas and onion, it is tasty, filling and fast becoming a global phenomenon.
If you love experimenting with non-vegetarian food, try hamam mahshi, an Egyptian dish made of pigeons. Kofta and kebabs are other non-vegetarian delicacies you must try to understand how delightful food can be.
Complete your meal with dessert items like baklava, Um Ali a type of bread pudding, and Basboosa, light cake topped with sharbat.
Arabic cuisine
This cuisine is heavily accentuated by Mediterranean and Indian cuisine. Spices from India add flavor to the dishes along with Middle Eastern spices and herbs like saffron, thyme, garlic, and yogurt.
The popular Arabic dishes that you must try are tabouleh, which is Arabic mezze or appetizer. Amongst non-vegetarian items, lamb is most common and mansaf is the most revered dish. You cannot imagine how a simple vegetable like a potato can taste so yummy until you try batata harra or spicy potatoes.
Kibbeh is made in different forms in Arab countries and you must try all of them. The beefcake is so tasty that you may want to learn the recipe.
If you ever have meals in an Arab family, you would be moved by the hospitality. The platter would include rice, chicken, lamb, and stewed vegetables. Tea is the most favorite beverage. A lot of dried fruits are also consumed here.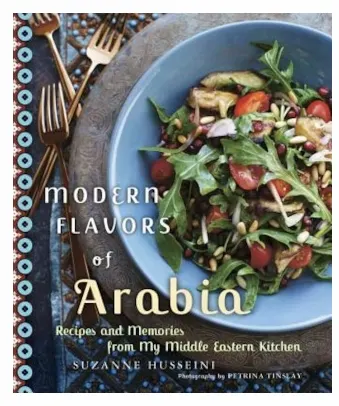 Summing up, the Middle Eastern cuisine is all about local ingredients coming together with spices and herbs that go through simple processes to satiate hunger. The burst of flavors would excite your taste buds and leave behind a lingering feeling. The dishes are loaded with vegetables and spices that are good for the health. Of course, it is the presentation and hospitality that makes eating a wholesome experience. Expand your food platter and try Middle Eastern cuisine and you would always yearn for more.