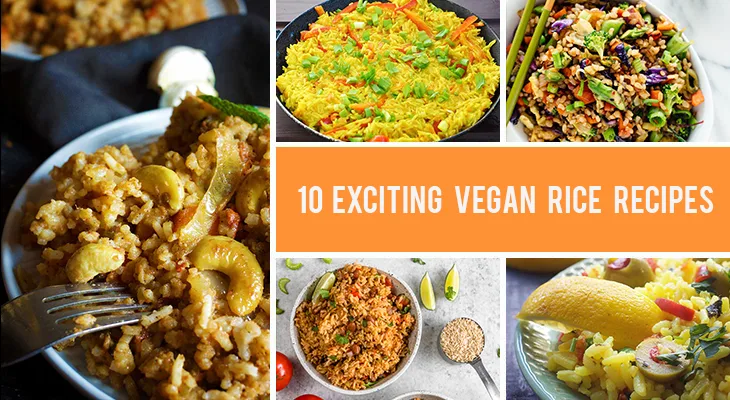 This yummy list is all about vegan rice recipes – one of the most common and delicious staple foods ever!
As I don't like to spend a lot of time in the kitchen, I'm a big fan of simple recipes and I find rice to be one of the best vegan staple foods to keep in your pantry. These recipes will help you transform a boring staple food into a lot of delicious and super flavorful recipes! You will find here a lot of fast and delicious options, from vegetable rice to arancini, paella, coconut Thai rice and spicy veggie rice!
I wasn't a very big fan of rice until I discovered some pretty amazing recipes that turn this somehow boring ingredient into a delicious feast! You can boil it, combine it with your favorite veggies, some spices or sauces and you're good to go – plus, the prep part is so simple!
As I want to inspire you to try some new vegan rice recipes, I created this list with 10 of my favorite vegan rice recipes that are definitely not boring! Forget about the plainly boiled rice meal and start experimenting with these vegan recipes with rice that are full of unique spice blends, creamy sauces or delicious ingredient combinations. Of course, you don't even have to follow a vegan diet in order to enjoy these, as they are so accessible and flavorful that each and every one can recreate and enjoy them. Browse through this list, pick your favorites and start cooking!
Click on the link titles to access these healthy vegan rice recipes. Many thanks to all the amazing food bloggers who created these recipes. You will also find 6 of my own favorite vegan rice recipes here. I hope you'll try these recipes the next time you're craving a quick and exciting meal!
Vegan Rice Recipes
Arancini is delicious Italian appetizer recipe, originating from the Sicilian region. Arancini are simply stuffed rice balls coated with breadcrumbs and then deep-fried – very delicious and simple! Check it out!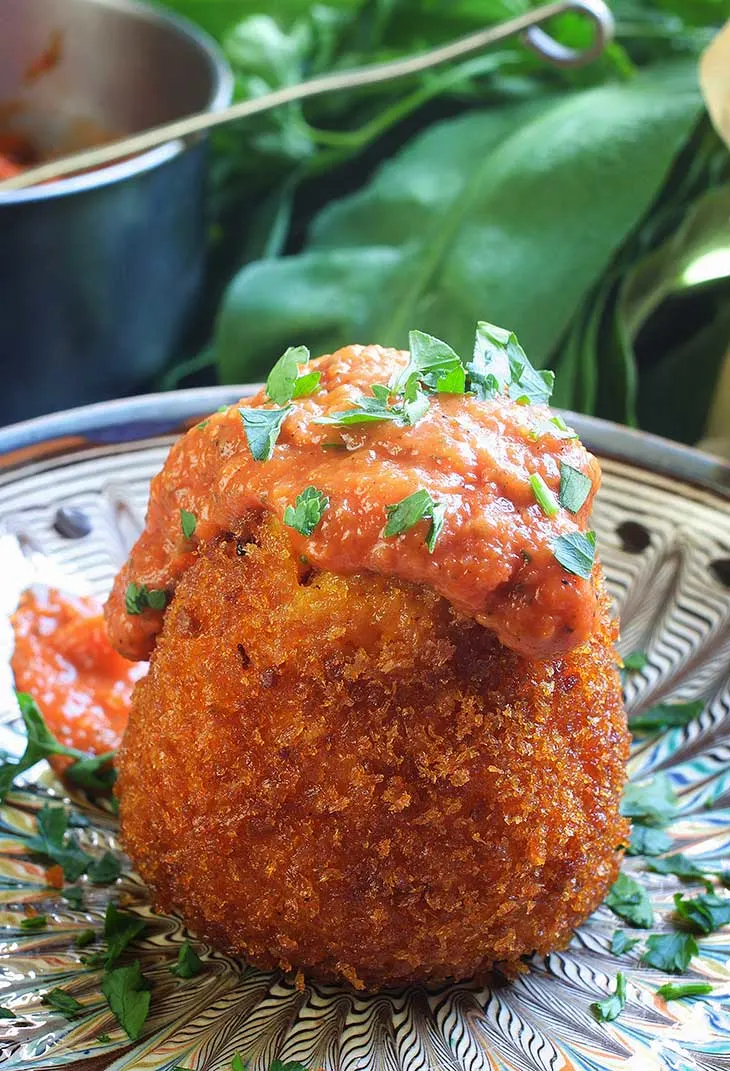 I'm a big fan of the Middle Eastern Cuisine and I simply love their spice blends and exotic flavors. Moudardara or mujadara is a delicious Lebanese dish based on lentils, rice and some extra crispy, yummy caramelized onions!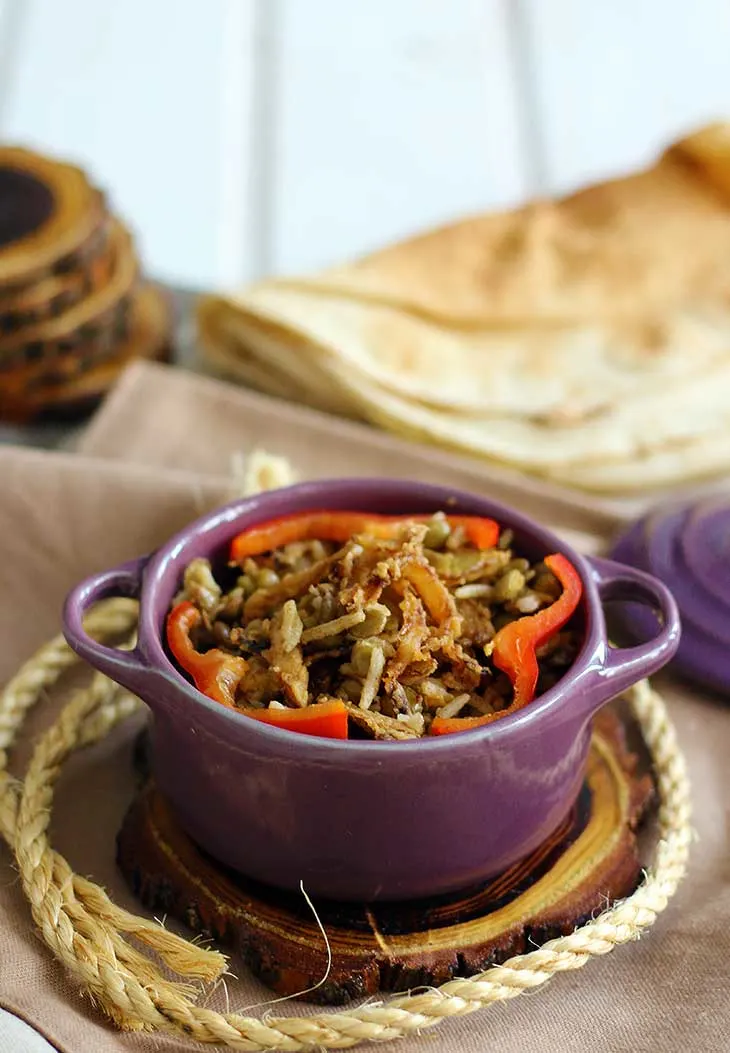 If you're bored with your classic rice side dish, then I'm sure you'll appreciate this curry coconut Thai rice. You will be delighted by this exquisite explosion of flavors and colors. Plus, the texture is absolutely divine!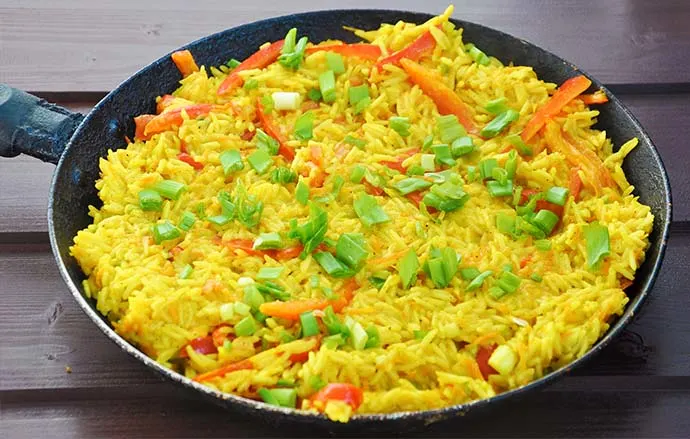 I'm sure Paella needs no introduction, as it is one of the world-famous Spanish recipes that everyone has tasted at least once in their lifetime. This vegan Paella recipe has the ideal blend of flavors and some wisely-chosen ingredients that will mimic real seafood's taste and texture!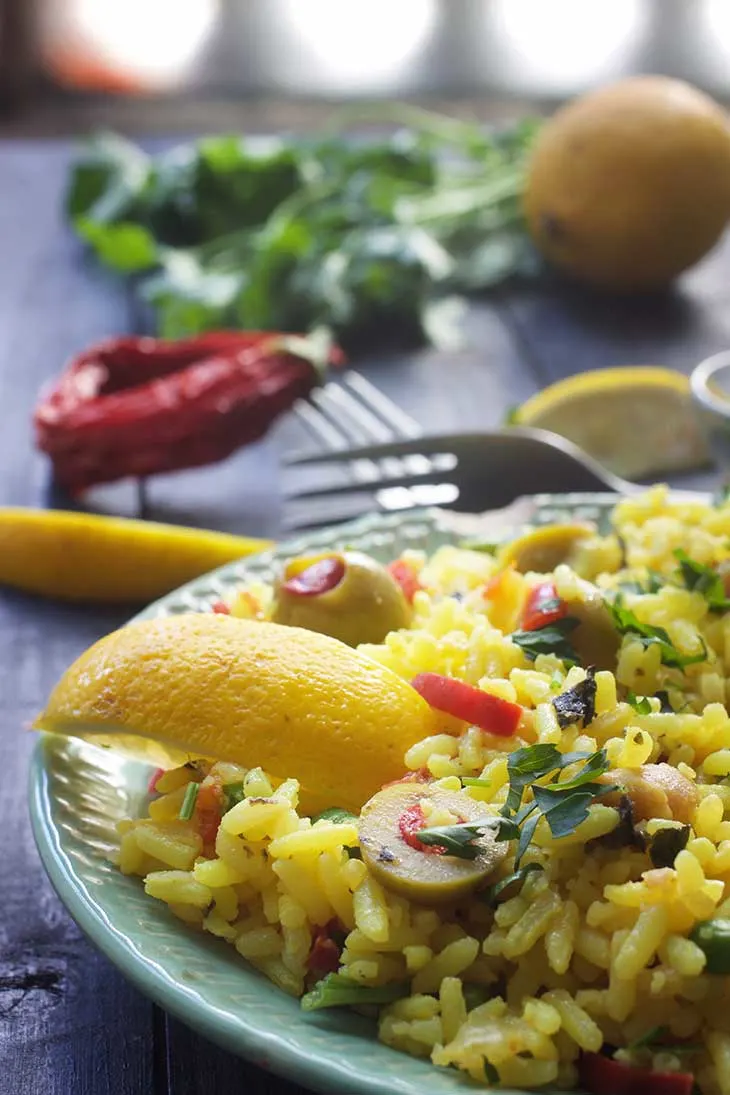 Risotto is a very famous and flavorful Italian recipe and I'm sure you'll love my vegan version of it. It's basically the perfect comfort food when you don't feel like cooking or spending a lot of time in the kitchen and it has the perfect combination of two of my favorite ingredients: rice and mushrooms!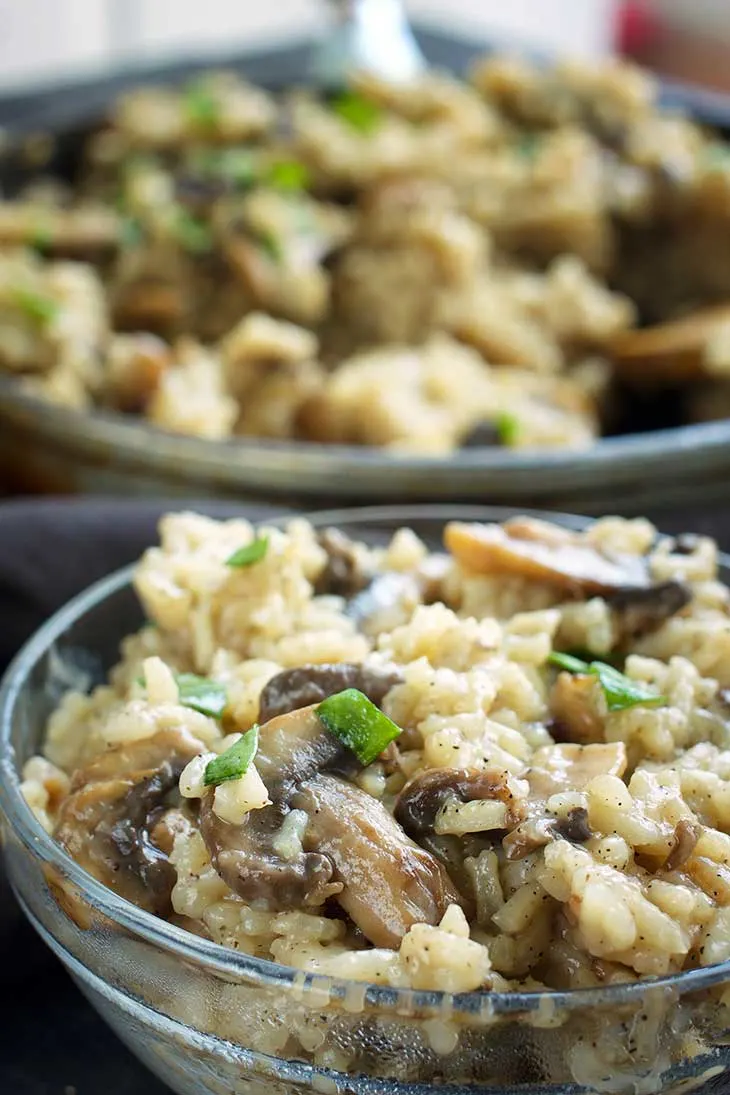 In case you're a fan of the Asian cuisine, I'm sure this vegan recipe will delight your taste buds! This Indian comfort recipe is made with rice, a silky smooth sauce and a unique combination of amazing spices. Check it out!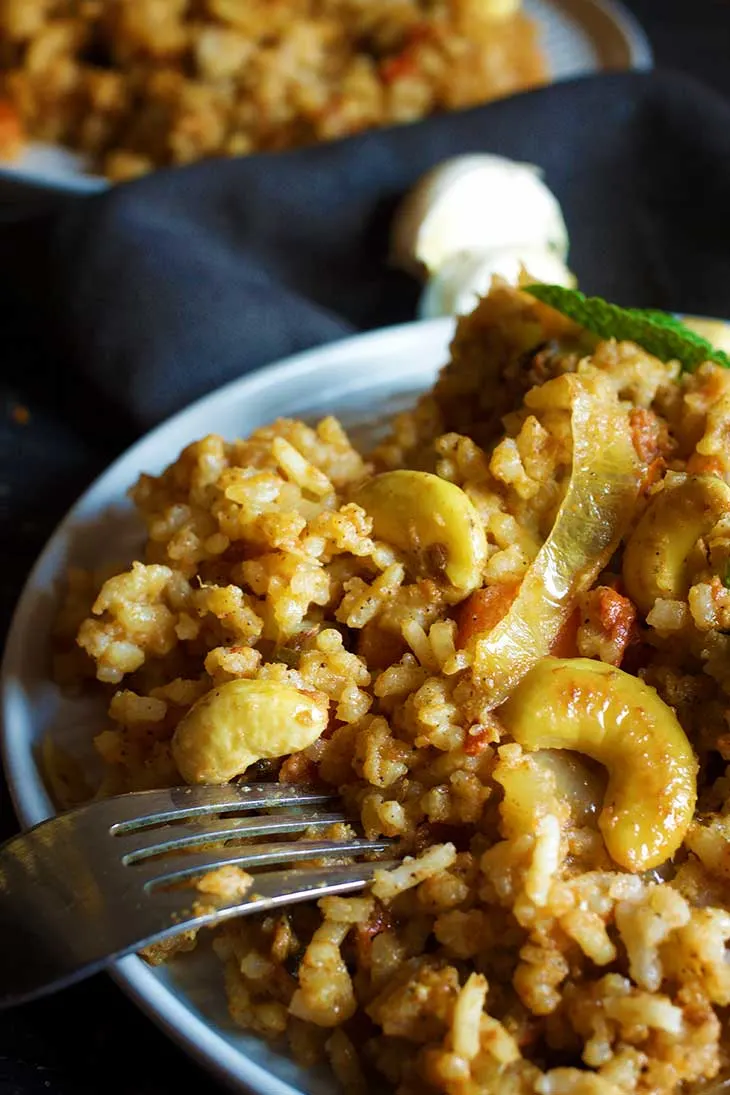 If you don't have a wok at home, don't worry! This extra vegetable fried rice can be easily made in a regular skillet and the results will be just as delicious. This recipe is fast, easy and you can even take it with you for lunch at work or school.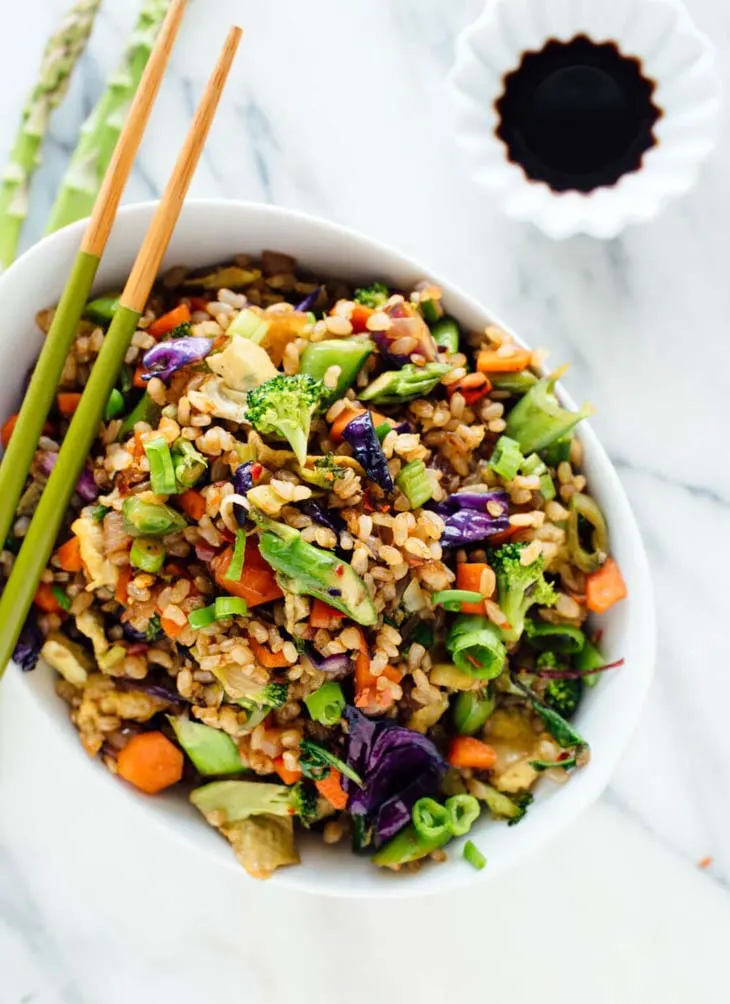 If you're a fan of spicy food, then this recipe will be perfect for you. This one-pot dish is similar to the famous Spanish paella – delicious and easy to make. The best part is that you won't have a lot of dirty dishes to wash after making it!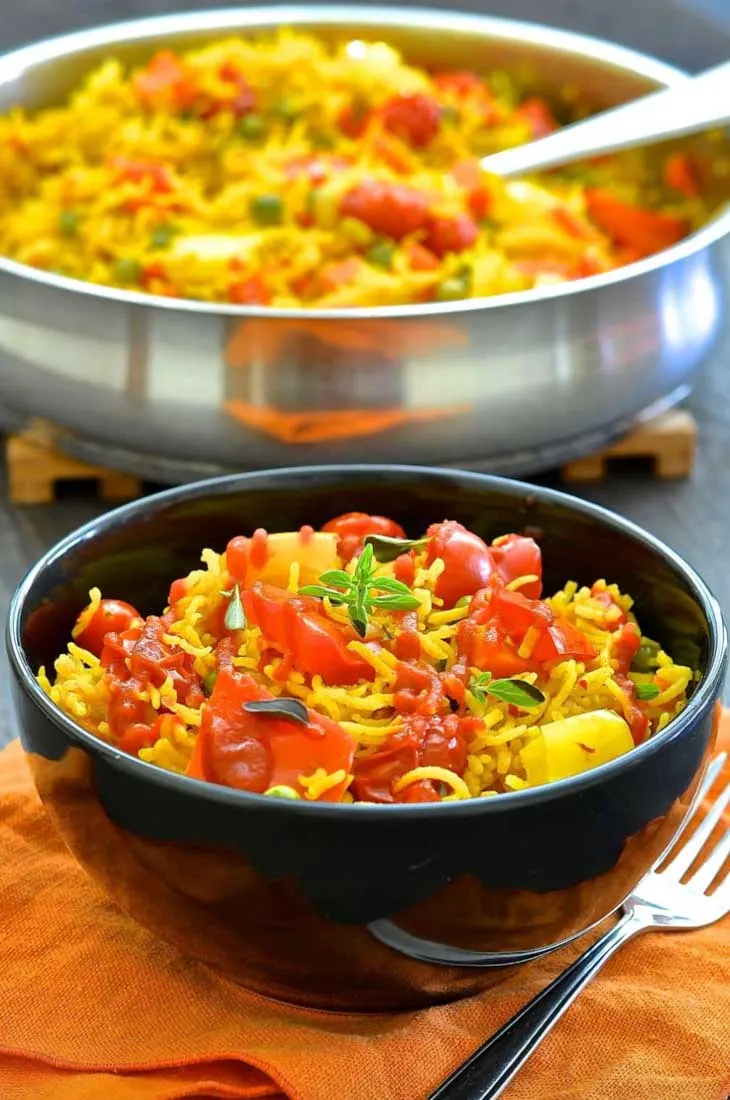 This is the vegan version of a classic West African dish. If you're a fan of tomatoes and spices, then this dish will be perfect for you. Ready in 45 minutes and perfect for lunch and dinner!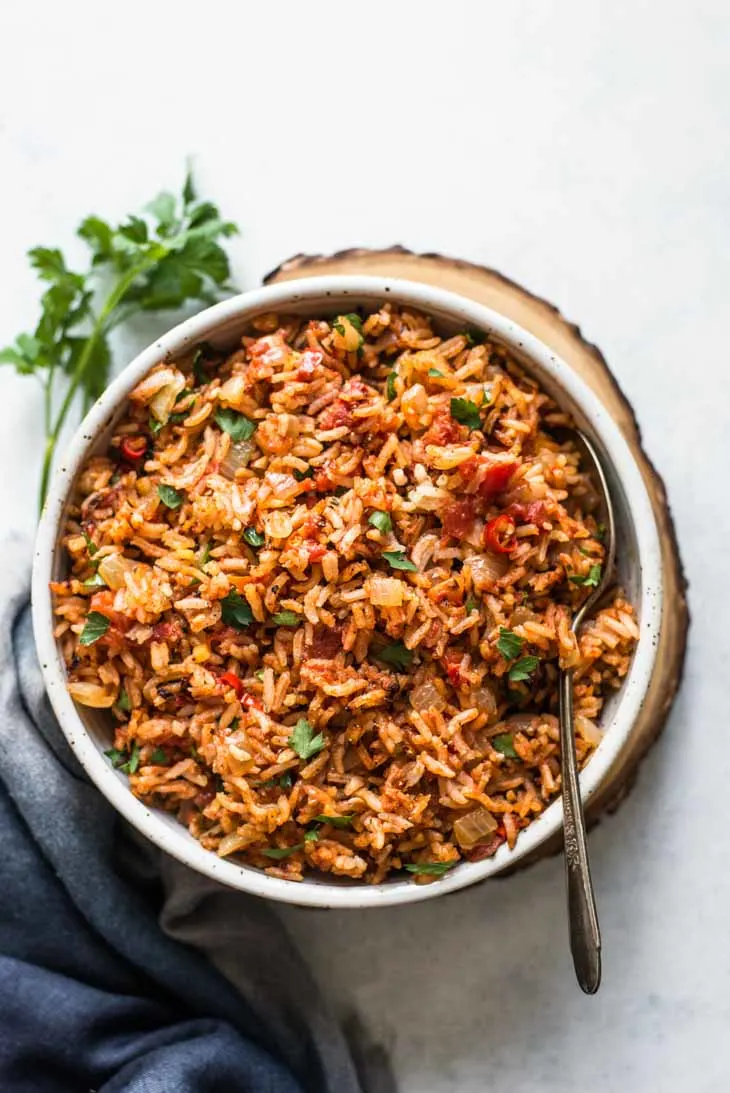 This is another great one-pot rice dish that will help you save a lot of precious time. This vegan Spanish rice with beans is very healthy, easy to make and filling!