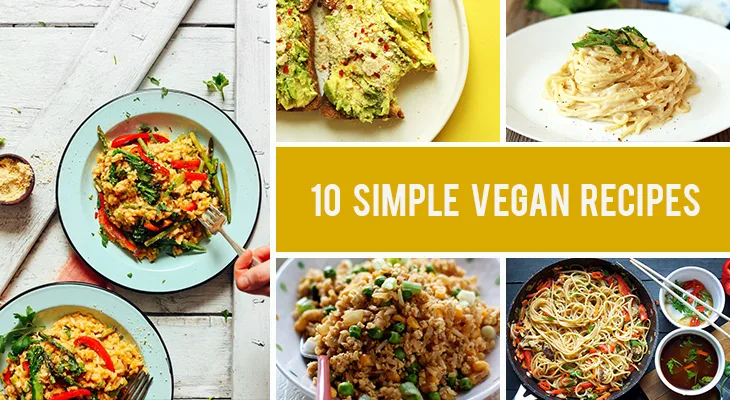 You may be thinking to change your diet and transition to a vegan lifestyle but you have some doubts about how hard it will be. I'm here to assure you that adopting a plant-based diet isn't as hard as you think and there and tons of delicious vegan recipes waiting for you to try them!
And, naturally, these recipes aren't only for people who want to adopt a vegan diet – they're perfect for anyone who wants to eat healthier and add more vegetables to their eating habits! The recipes below can and should be tried by anyone who doesn't have a lot of time to cook every day but still wants to enjoy some comforting and healthy recipes. All these simple vegan recipes are easy to make and the results will leave you craving for more!
Here are 10 simple vegan recipes that you can try in order to convince yourself that vegans have an incredibly colorful and tasty variety of foods and recipes they can eat every day. I assure you that you'll want to make these recipes over and over again and you'll be interested in trying some more!
Remember: your vegan diet doesn't have to be complicated or boring! You just need to make a bit of research and to make sure you'll have your normal intake of nutrients every day. The rest is all about experimenting with simple vegan meals for beginners and having fun! You will be surprised by how incredibly fast and easy these dishes can be without wasting a lot of time making them.
Click on the link titles to access these diet-friendly beginner vegan recipes. Many thanks to all the wonderful food bloggers who created these recipes (you'll also find 5 of my favorite vegan recipes for beginners here)!
Simple Vegan Recipes for Beginners
If you only have half an hour to prepare lunch or dinner, then I recommend you try this vegan, gluten-free and oil-free risotto. It's only made with 8 ingredients and the end result is incredibly creamy and flavorful!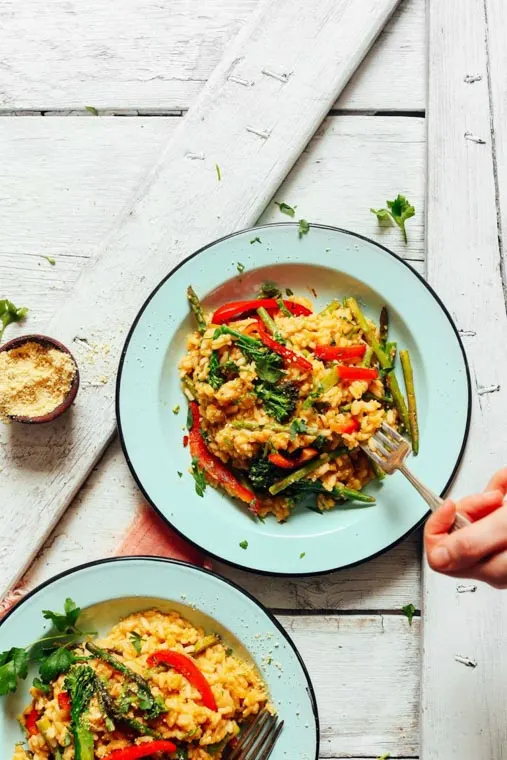 Vegan Chinese recipes are one of the easiest and fastest you can try and I advise you to not be afraid to make this vegan Lo Mein! It's ready in 15 minutes (no joke!) and it's delicious, healthy and protein-packed! Perfect for lunch or dinner!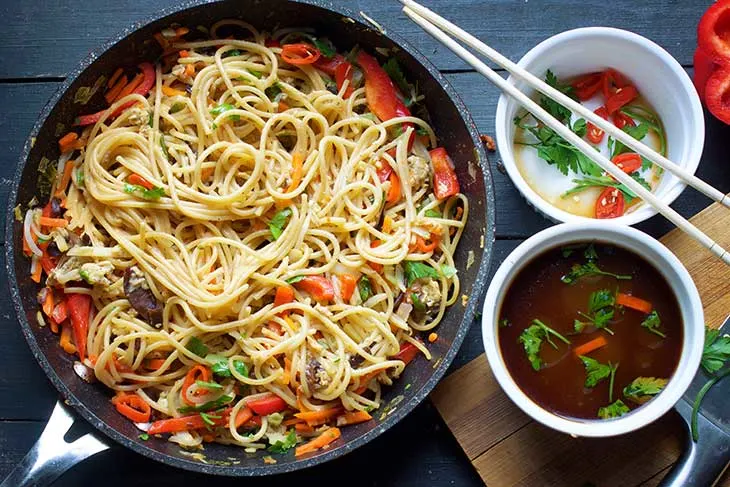 This is probably one of my favorite hummus recipes in the world! If you love spicy food and hummus, then you'll love this spicy hummus Beiruti recipe! It has a subtle spiciness and it's so much better than the classic, simple hummus you are probably used to.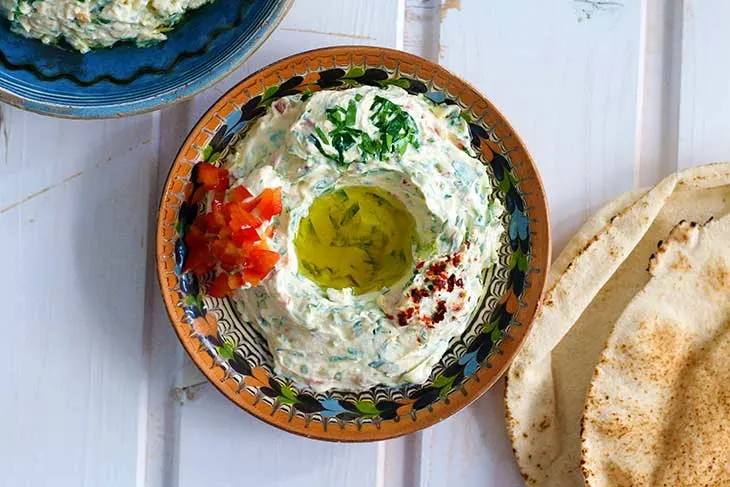 If you don't feel like cooking every day or if you need to feed a big group of people with a delicious and comforting meal, then this three beans chipotle quinoa chili is the way to go! I love it mostly because it's a one-pot recipe and you can substitute the ingredients with whatever you have on hand – the end result will always be yummy!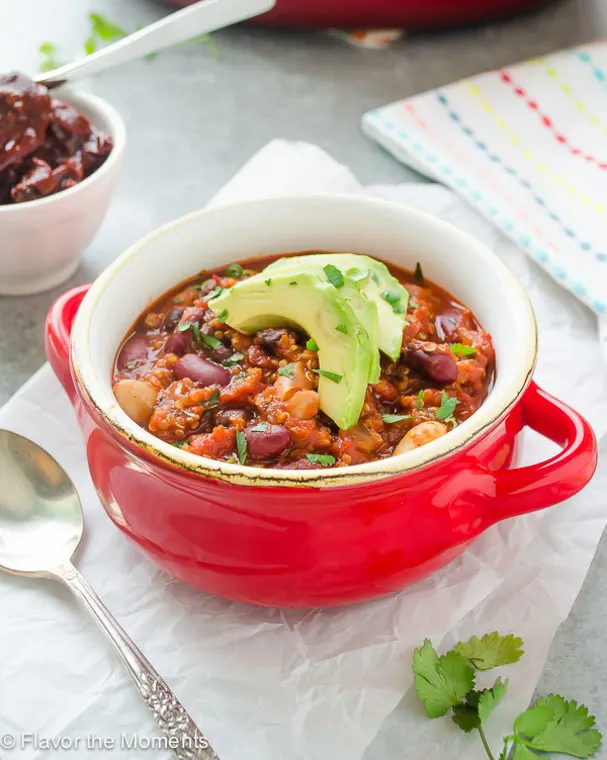 I hope you already know by now about my endless love for roasted garlic! This roasted garlic pasta recipe is simply an explosion of flavors and has an incredible taste! The silky-smooth vegan sauce is extremely versatile and can be used as a base for countless other recipes!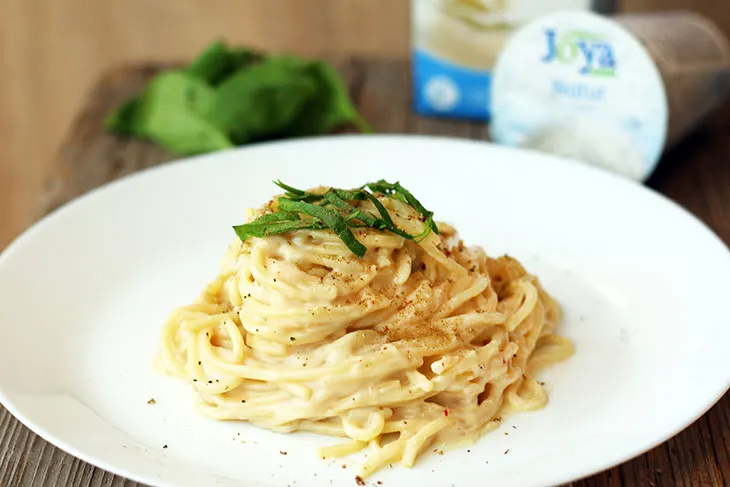 This awesome 12-minute scrambled tofu fried rice is one of the simplest vegan recipes you can try as a beginner! This vegan recipe uses a good amount of tofu instead of eggs in order to increase the amount of protein. Plus, it makes it super delicious!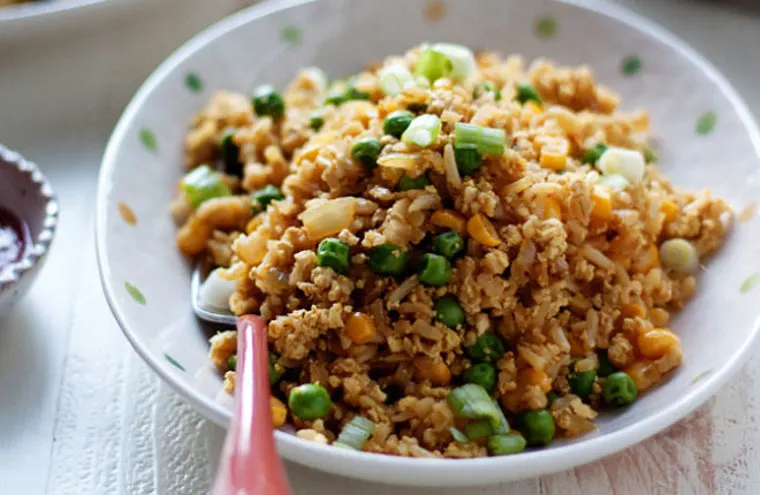 This easy vegan enchiladas recipe is not only delicious but also very rich in proteins and super comforting and filling! Made with quinoa and beans and lots of vegan cheese on top, this vegan enchiladas recipe is the perfect comfort food that you must try today!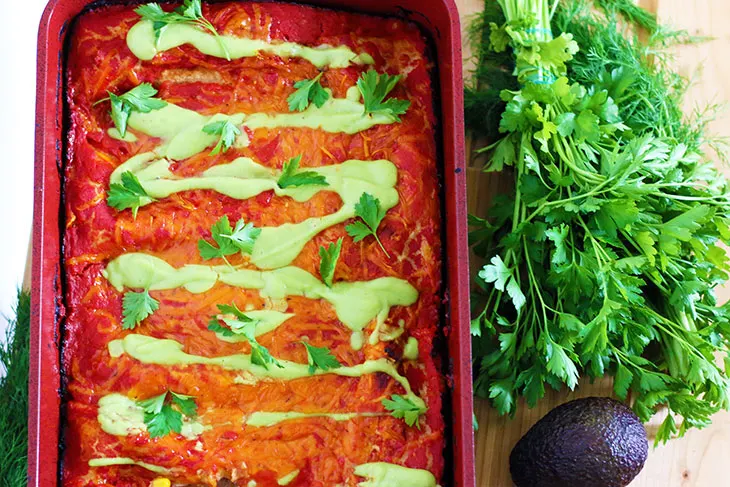 Now it's time for a timeless classic: avocado toast! This recipe is as easy as it sounds, but this doesn't mean it can't be extremely delicious and basically the perfect breakfast. This is one of the best vegan and gluten-free recipes that only requires three ingredients!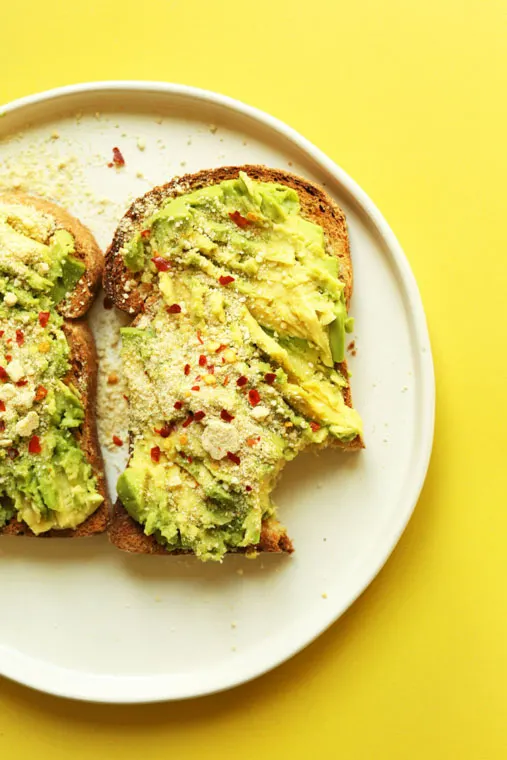 Falafel is one of my favorite foods in the world and one of the best ways to eat it is inside a wrap, together with other yummy ingredients. One of the best things about this quick and easy falafel wrap is that it can be easily packed for lunch at the office or school!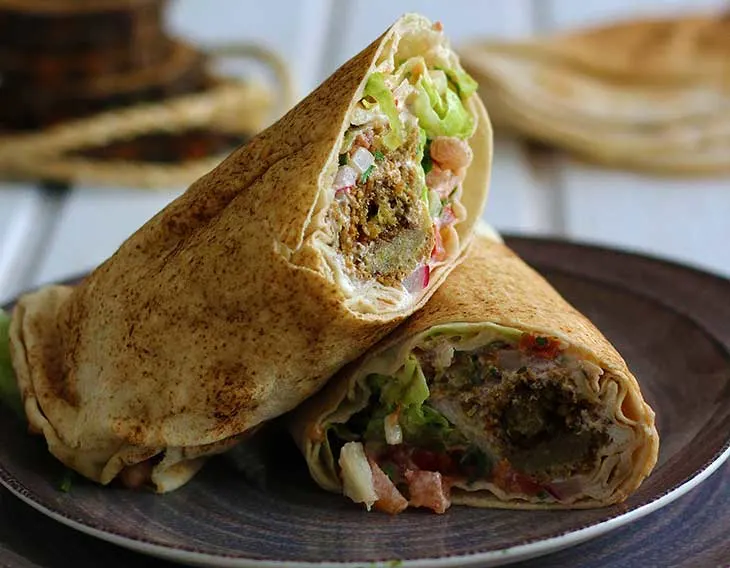 Last but not least, this easy and filling veggie fajita rice bowl. It only requires your favorite roasted veggies, a delicious cilantro lime rice and, of course, as much avocado as you like! You can even substitute the rice with quinoa!