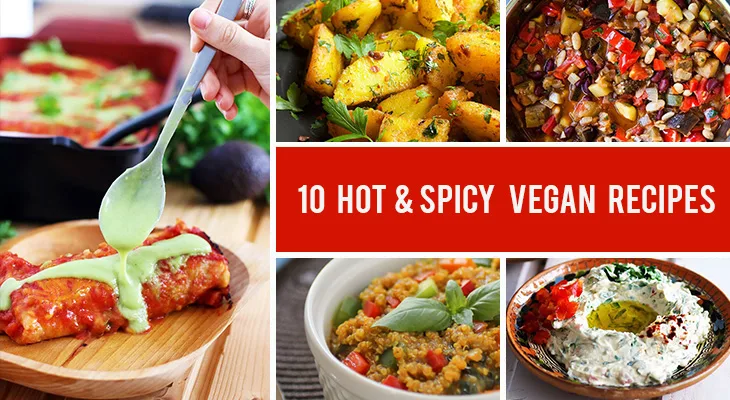 In case you like your meals spicy, this is the perfect recipe list for you. Here are 10 delicious spicy vegan recipes even your non-veg friends will love! Regardless if you love peppers, curry or ginger, I'm sure you'll find a delicious spicy vegan recipe in this list that you'll want to make again and again.
Besides being flavorful and delicious, spicy food is also healthy and it helps us by lowering the risk of heart attacks and strokes and reducing the risk of inflammation. Chili peppers have many great health benefits, for example, they are also good for weight loss and they increase the production of serotonin, a hormone which actually makes you happy! What more can you ask for?!
Try these hot vegan recipes for a little kick of spiciness and remember – you can make them as mild or as spicy as you please, depending on your tolerance level, they're delicious either way!
Check out this list with 10 of my favorite hot & spicy vegan recipes. You will find here recipes for all the vegan spicy food lovers out there, including spicy soups, enchiladas, curries, hummus, roasted potatoes, crunchy patties, snacks, rice and more! There's a recipe for everyone here and all of them are easy to make, delicious and extra flavorful! Even though all these recipes are vegan, I'm sure everyone will enjoy their taste and flavor.
Click the linked titles in order to access these vegan spicy recipes. You will find 5 of my own hot vegan recipes here that I love to make every day, but the rest of 5 were made by some great food bloggers. Check out these spicy vegan recipes below and find the perfect one for you!
Hot & Spicy Vegan Recipes
If you're tired of the classic hummus recipe and you're in for some spiciness, this recipe is for you! Hummus is one of the most popular Middle Eastern recipes and this recipe will teach you how to make it good and spicy. It's so easy and delicious, you won't even believe it!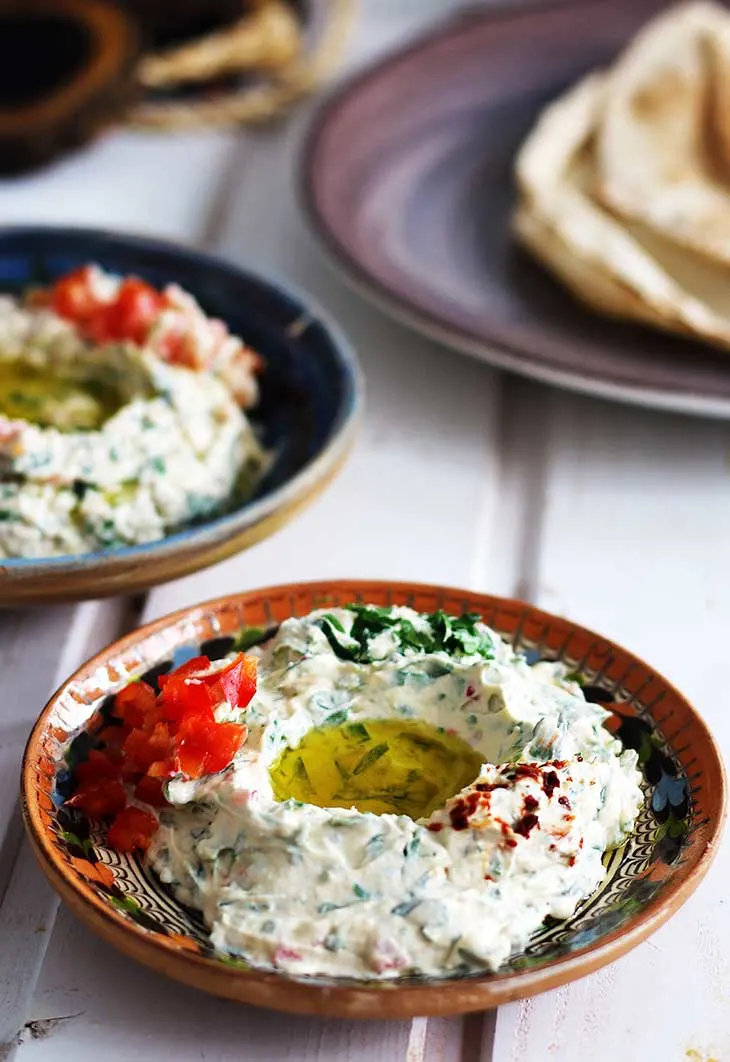 Nothing is better than some good, old classic roasted potatoes, right? If they're spicy, it's even better! This vegan recipe for Batata Harra is one of the most delicious ways of cooking potatoes and I guarantee you'll fall in love with its flavors and crunch. Give it a go!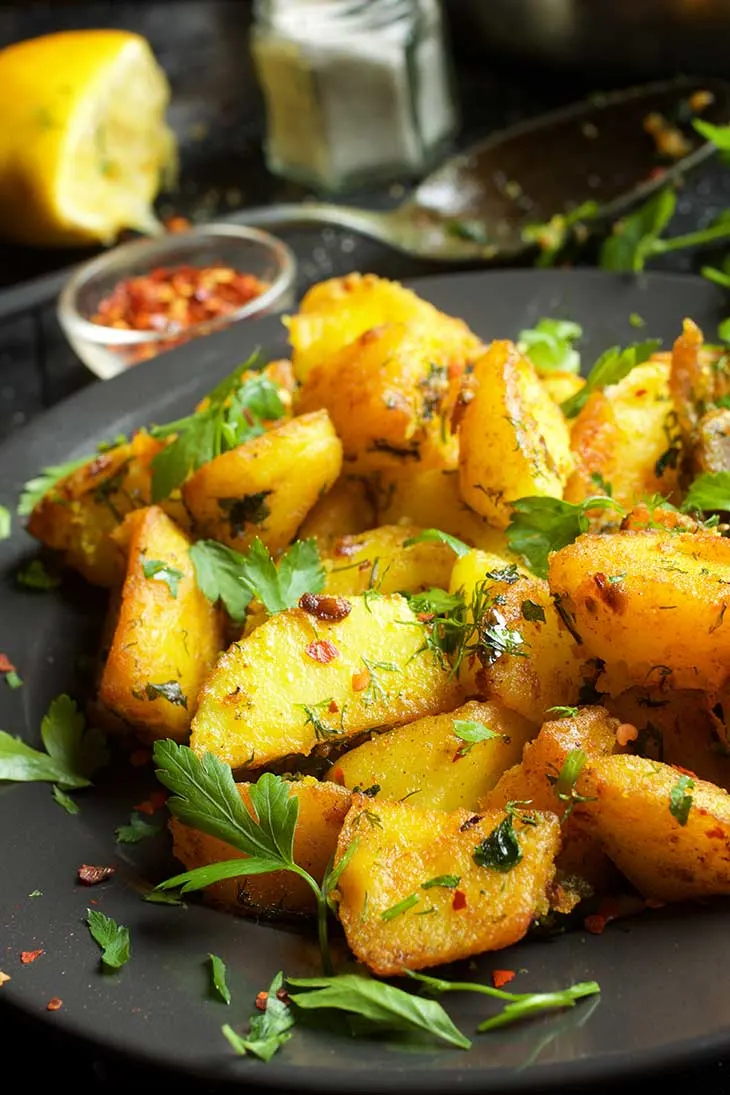 If you enjoy fritters and patties in general, then you'll agree with me that this recipe for spicy vegan lentil cakes is one of the best ones out there. They will make for the perfect lunch and dinner and will satisfy your craving for spicy food. Plus, they're super easy and quick!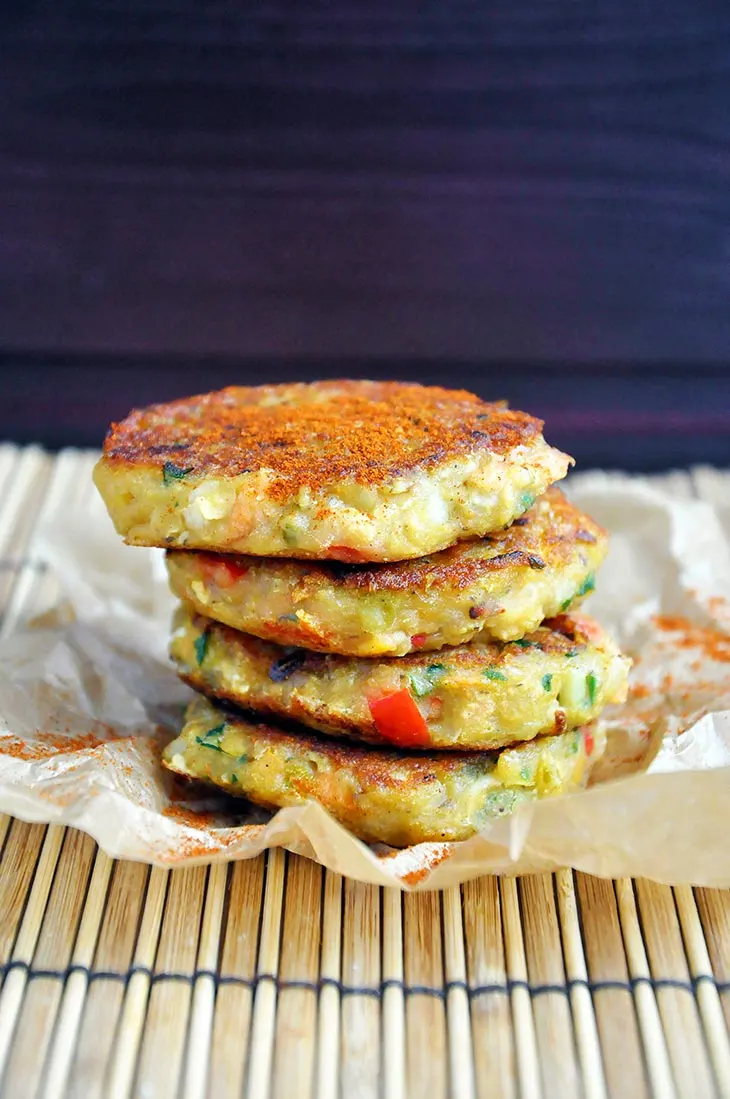 These spicy oven-roasted chickpeas recipe is one of the healthiest snacks you can make! I'm sure you'll love its addicting crunch and if you use the right blend of spices (which you will find in this recipe), you'll achieve the perfect, finger-licking results! Make it spicy or sweet – it's delicious either way.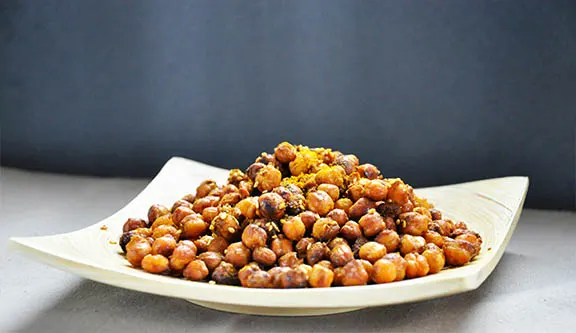 These vegan enchiladas will offer you the perfect intake of protein – plus, they're super filling and delicious, perfect for a lunch or dinner. You can even make them ahead for the next days. These enchiladas are made with quinoa, beans and lots of vegan cheese on top!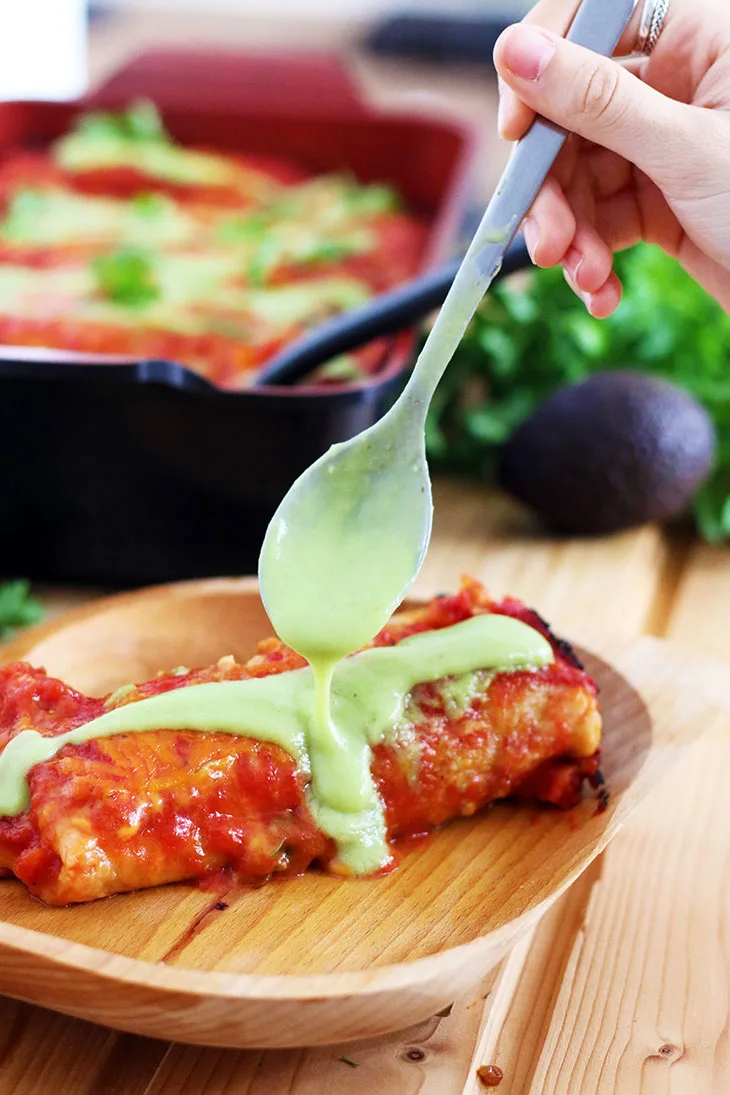 In case you don't feel like cooking every day, this easy and comforting spicy vegan jambalaya recipe is perfect for making ahead of time and it's ready in less than an hour! This yummy spicy dish is full of tomatoes and cilantro and I'm sure it will become one of your favorite spicy recipes!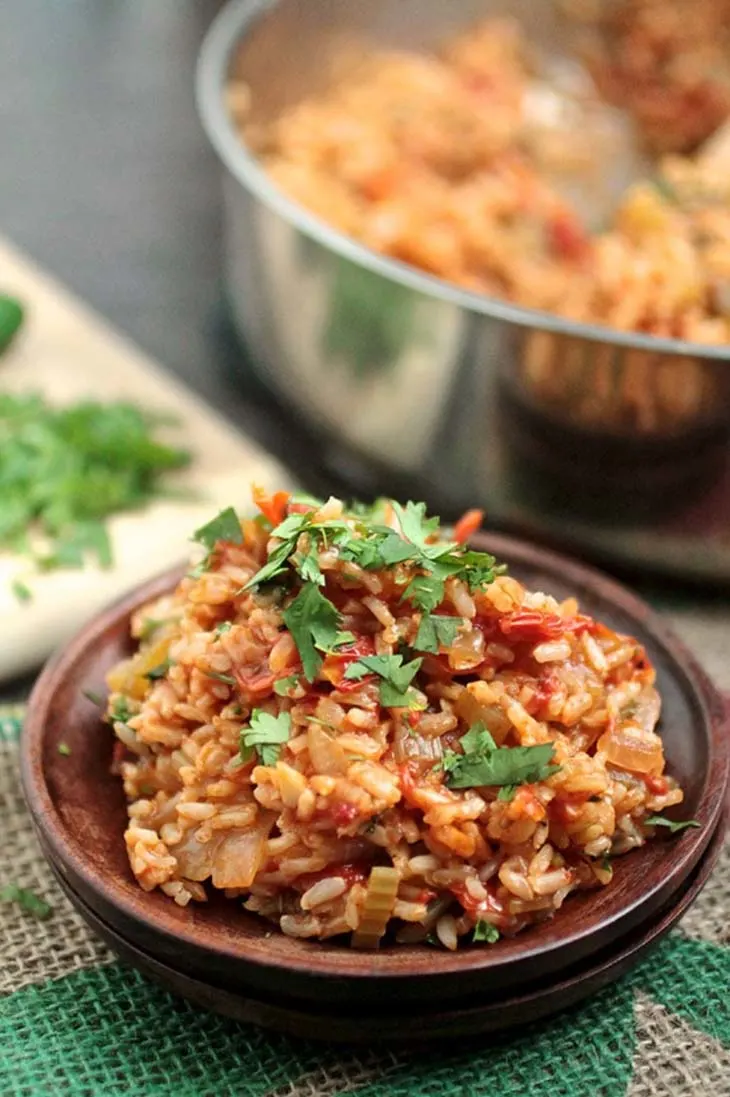 It's time for a spicy soup! This spicy vegan black bean soup is filling, hearty and just perfect for those cold days when you need a simple but comforting meal. It has just the right amount of spiciness and it's ready in no time. Plus, it's budget-friendly, flavorful and easy to make!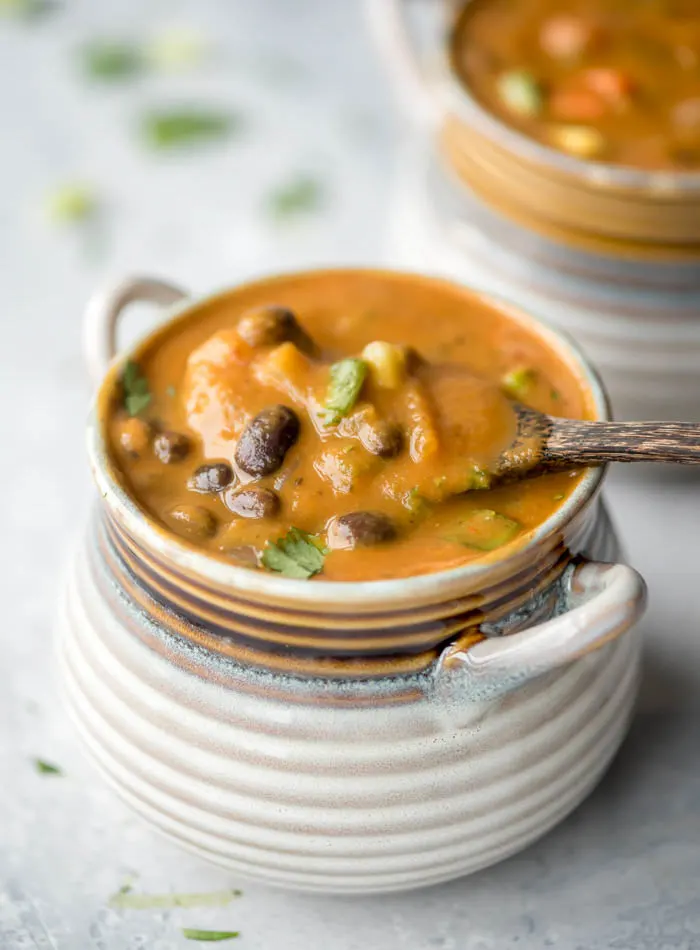 This list wouldn't be complete without a chili recipe, of course! This spicy vegetarian chili is full of fresh veggies and proteins, so it's perfect for lunch or dinner. I'm sure you'll love it, especially is you're a fan of healthy and spicy meals. Give it a go!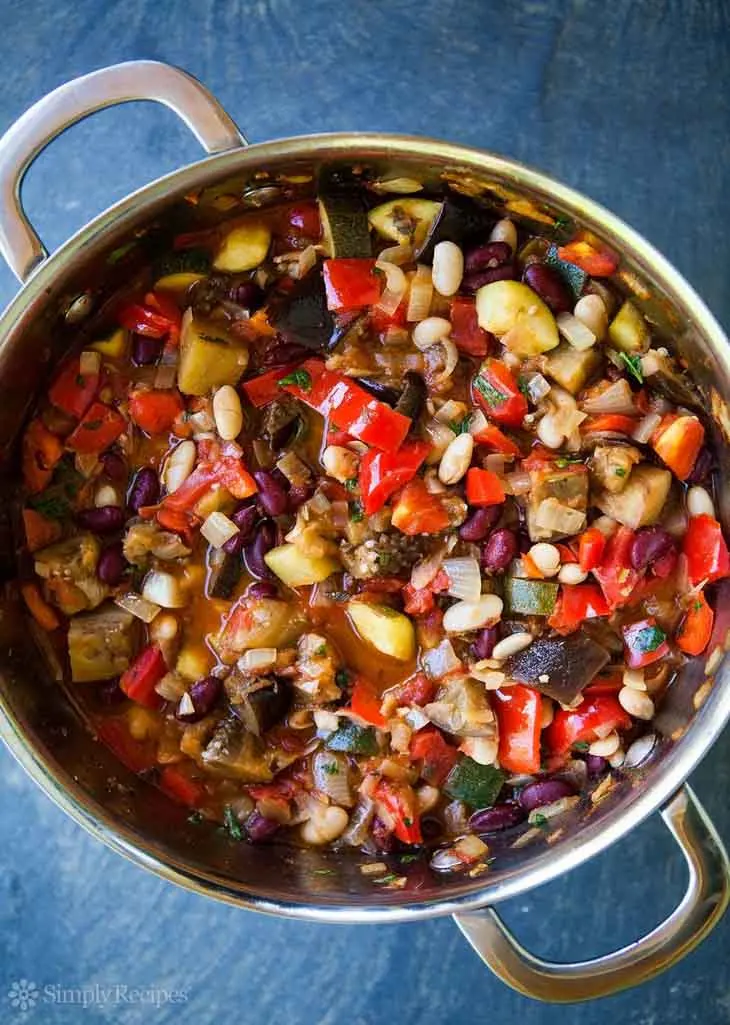 If you're a curry fan, this recipe will make you fall in love! This spicy veggie quinoa curry is not extremely spicy, it's full of flavors and very filling! One of the best things about it is that it's packed with protein and super easy to make, regardless of your cooking level!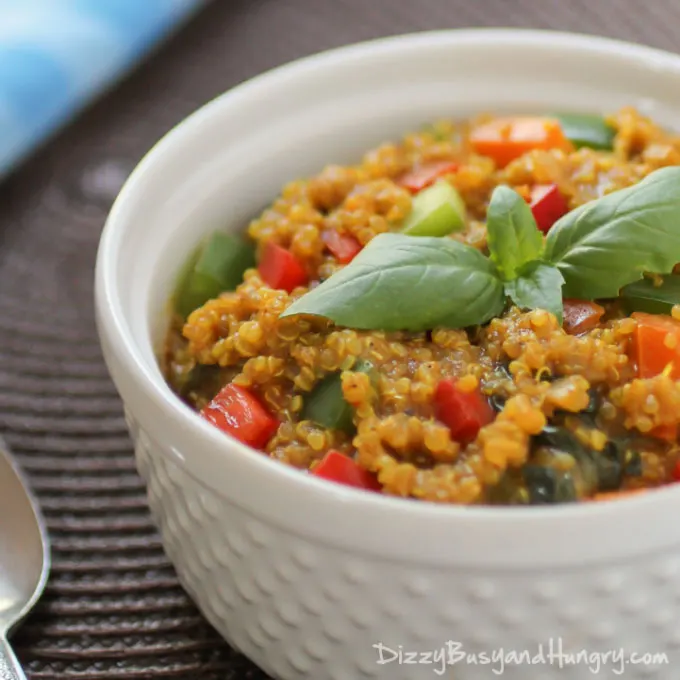 We're ending this delicious spicy list with another yummy vegan soup. Trust me when I say that this soup is full of exotic flavors and the tortilla gives it just the right amount of texture and crunch. Add tofu for extra protein and prepare yourself for a spicy dish!