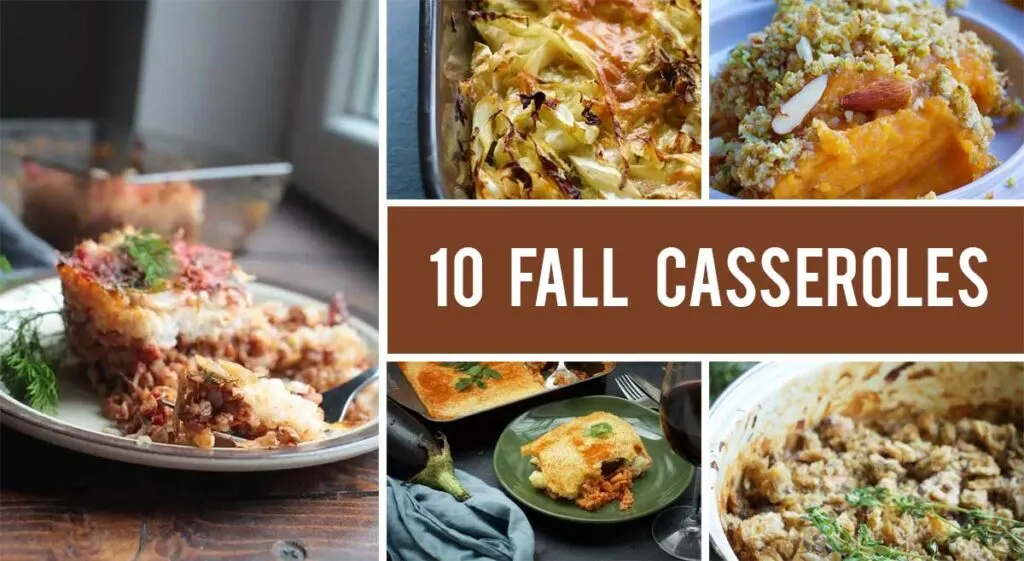 Looking for some cozy food inspiration? Here are 10 cozy fall casserole recipes for dinner. Easy, comforting, and delicious!
Fall is a magical time of year. The leaves turn beautiful shades of red and orange, pumpkins are everywhere, and it's not too hot or too cold to wear a sweater. Fall is also prime casserole season — a time when you can get creative with your food without having to put in too much effort!
Embrace the cozy flavors of autumn with my collection of the best fall casserole recipes. These dishes are designed to warm your heart and home, making them perfect for the crisp days and chilly nights of the season. Create easy fall casseroles that effortlessly blend convenience with culinary delight. These recipes celebrate the bountiful harvest and offer a variety of flavors that capture the essence of fall.
Looking for fall casserole ideas that are not only delicious but also mindful of your well-being? My assortment of healthy fall casserole recipes ensures that you can enjoy the season's indulgence guilt-free.
Start your day with a comforting fall breakfast casserole that's packed with the earthy goodness of autumnal ingredients. Or explore the depths of flavor in a fall vegetable casserole that highlights the vibrant hues and tastes of the season.
From family gatherings to intimate dinners, our fall casserole dishes will become your go-to option for hearty and heartwarming meals. Let the essence of fall unfold in your kitchen as you savor every spoonful of these delightful creations.
Fall Casserole Recipes
Are you craving a comforting, delicious and meal-prep friendly dish? Don't worry, I got your back with this awesome recipe for potato and meatballs casserole! Give it a try, it's incredibly good and easy to make!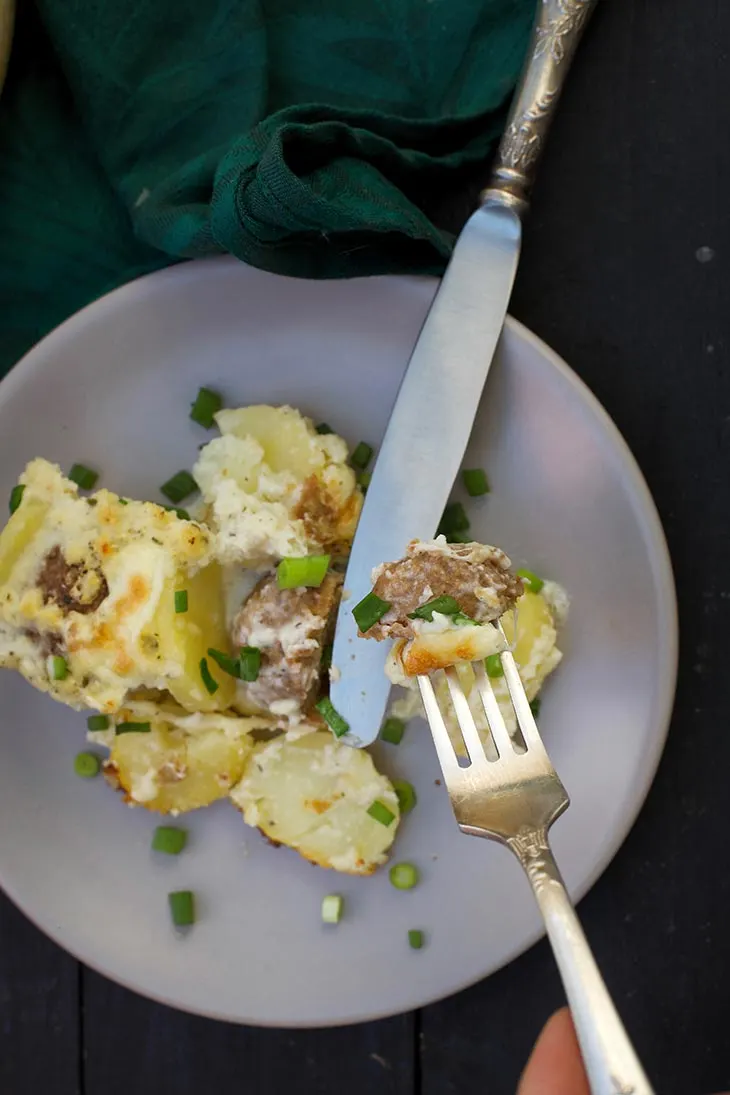 Are you craving a comforting and easy-to-put-together meal? Try this recipe for cabbage casserole – it is everything you wish for and more!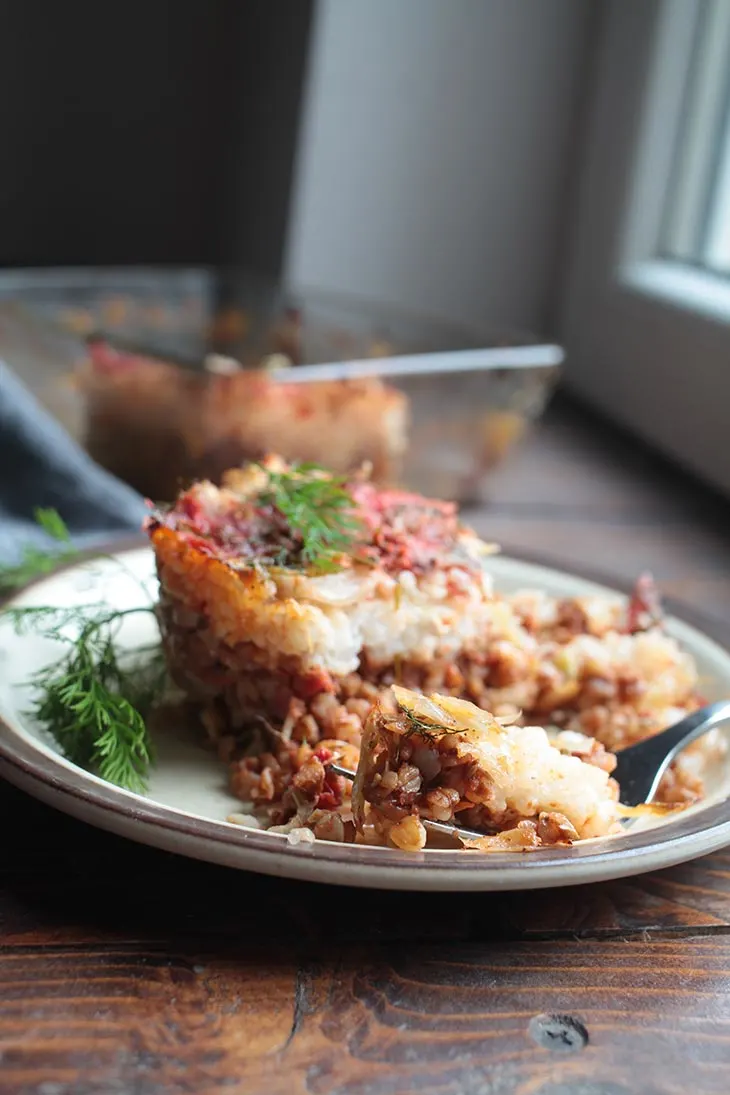 Comfort food at its best: here's how to make the ultimate cheesy cabbage casserole with mozzarella! Easy, simple, and extremely healthy!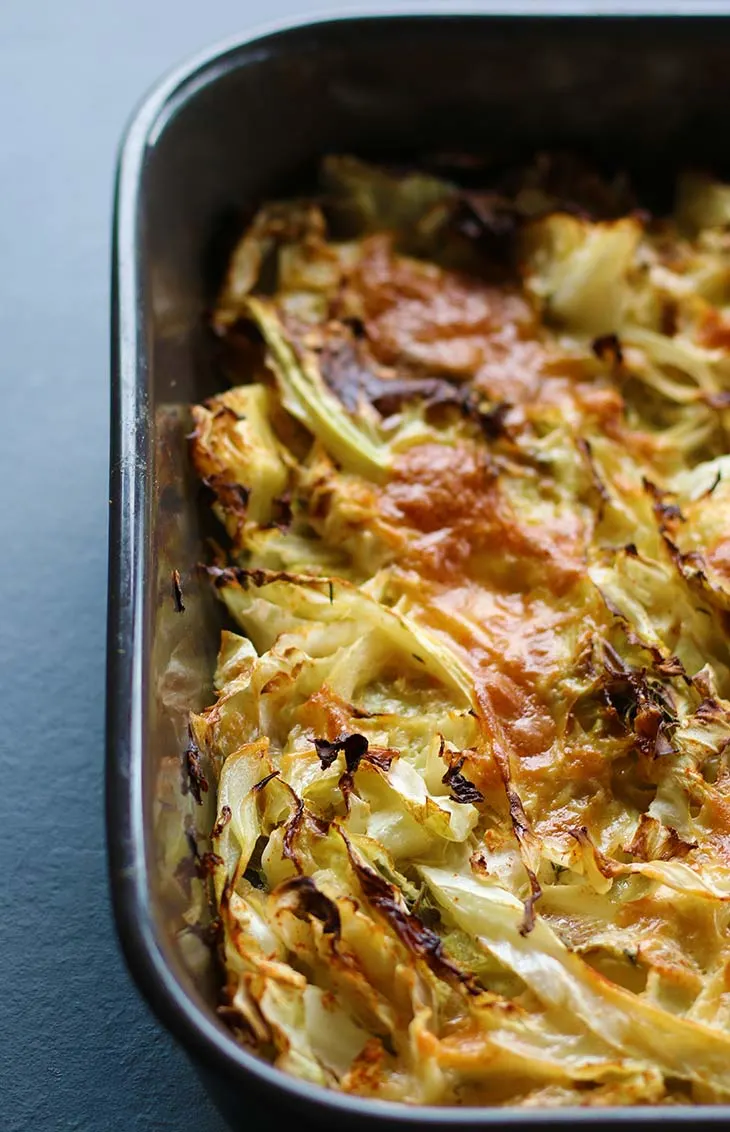 What can be more comforting than a delicious sweet potato casserole served as a dessert? Try this recipe for vegan sweet potato casserole today and everybody will want a second piece!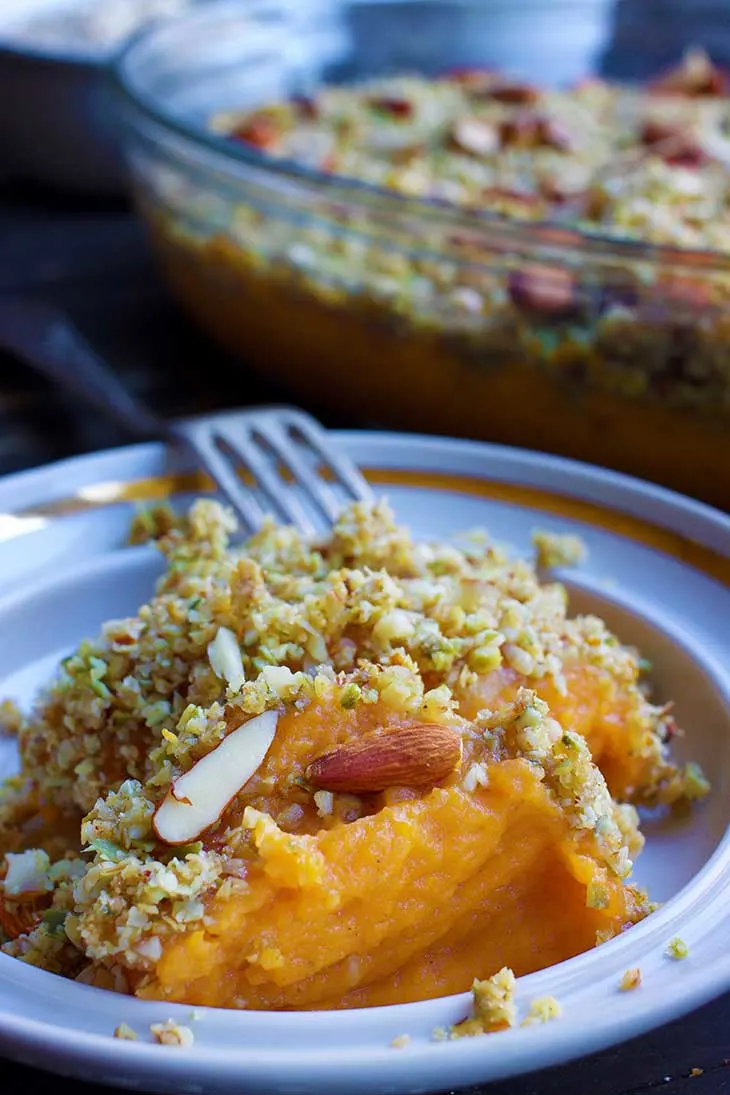 Green bean casserole is a very popular side dish created in America. Learn how to create the most delicious vegan green bean casserole with the flavor of the authentic recipe.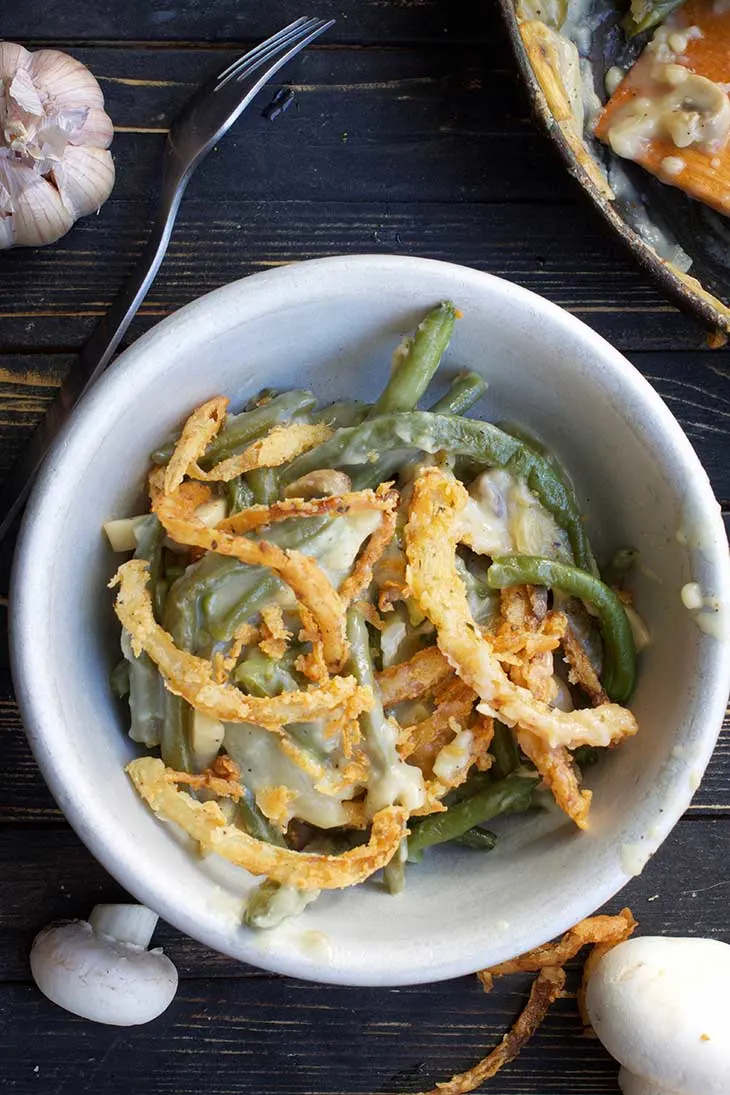 Here's how to make the popular Greek moussaka recipe – vegan! This delicious vegan eggplant casserole will surely become one of your favorite meals!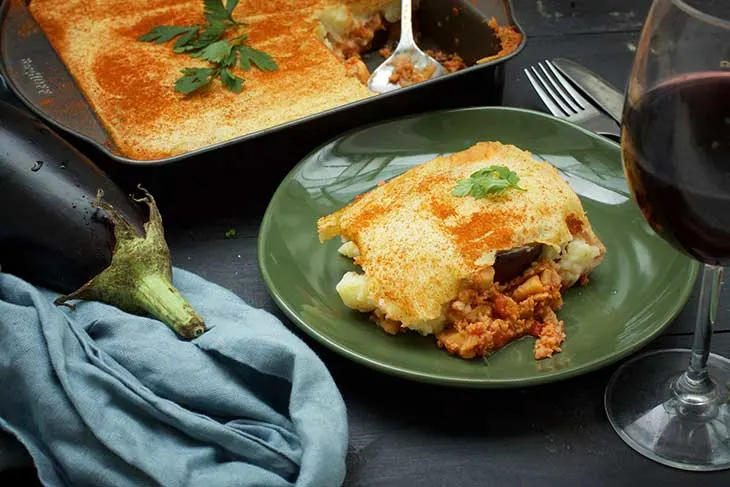 This vegetarian cassoulet is a French-inspired slow-cooked white bean casserole recipe you'll love! This hearty white bean stew is the perfect comfort food to enjoy on a lazy day.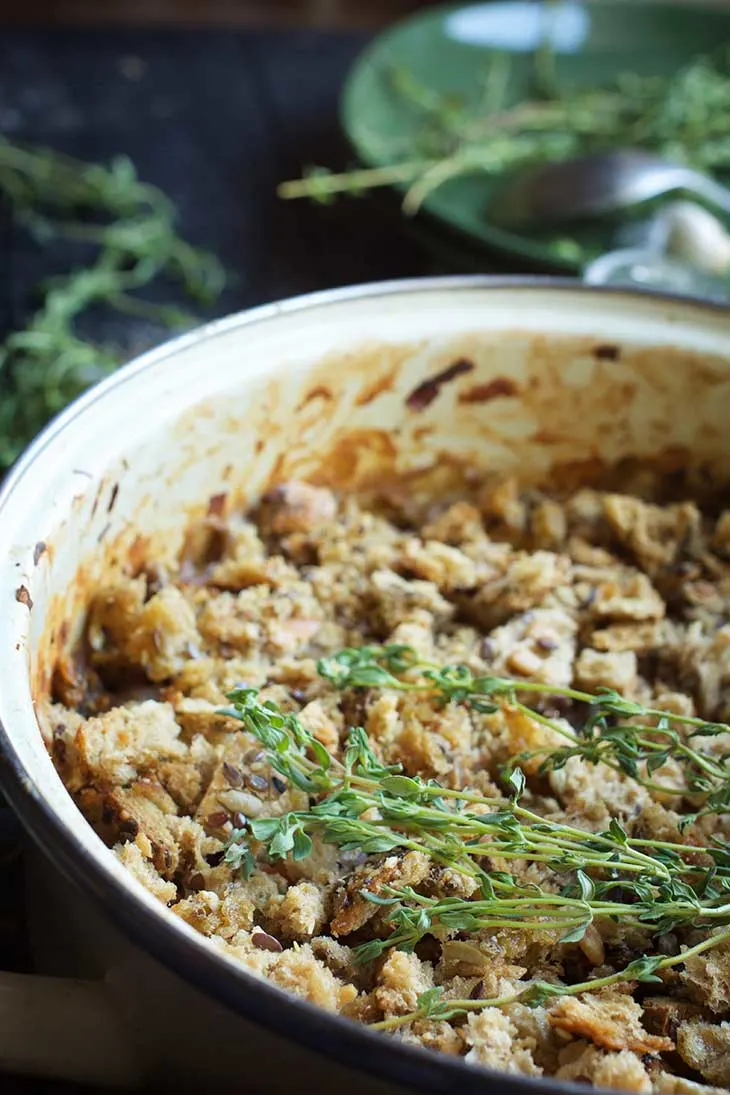 If you're a spinach lover as well, then I definitely recommend trying out this amazing pumpkin spinach lasagna. It's so creamy, you won't believe it! Recipe created by Pinch Me Good.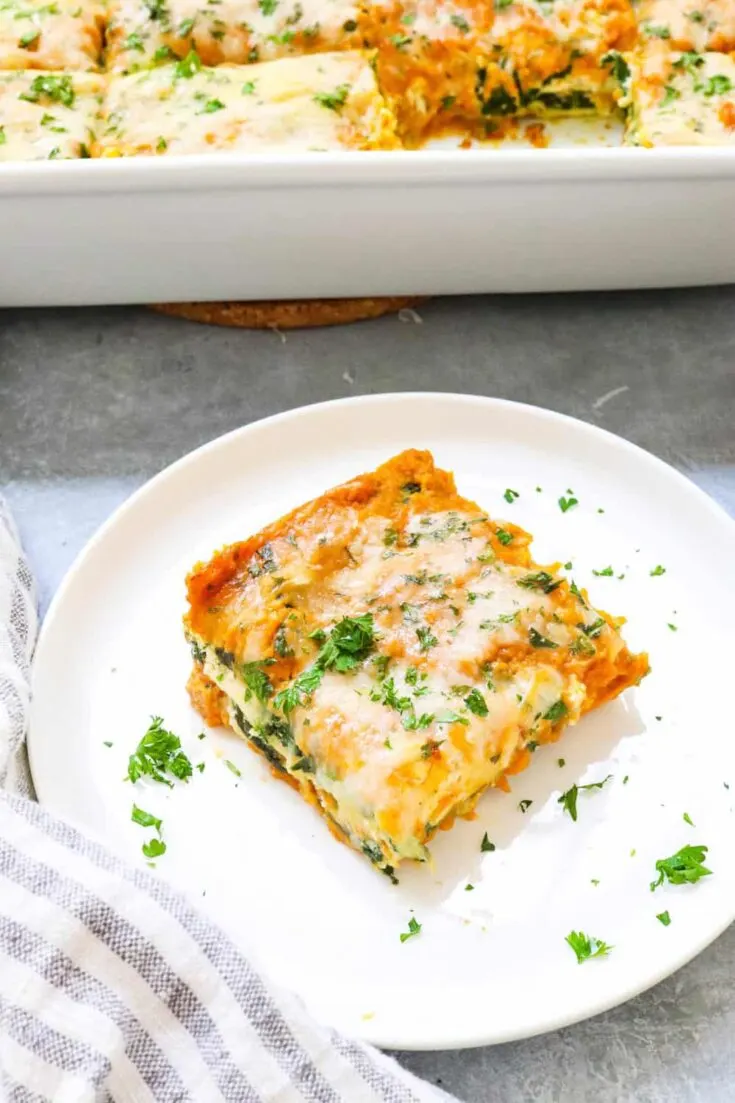 This pumpkin lasagna is hearty, comforting, and super easy to make. And it will last for days! Recipe created by Goodie Godmother.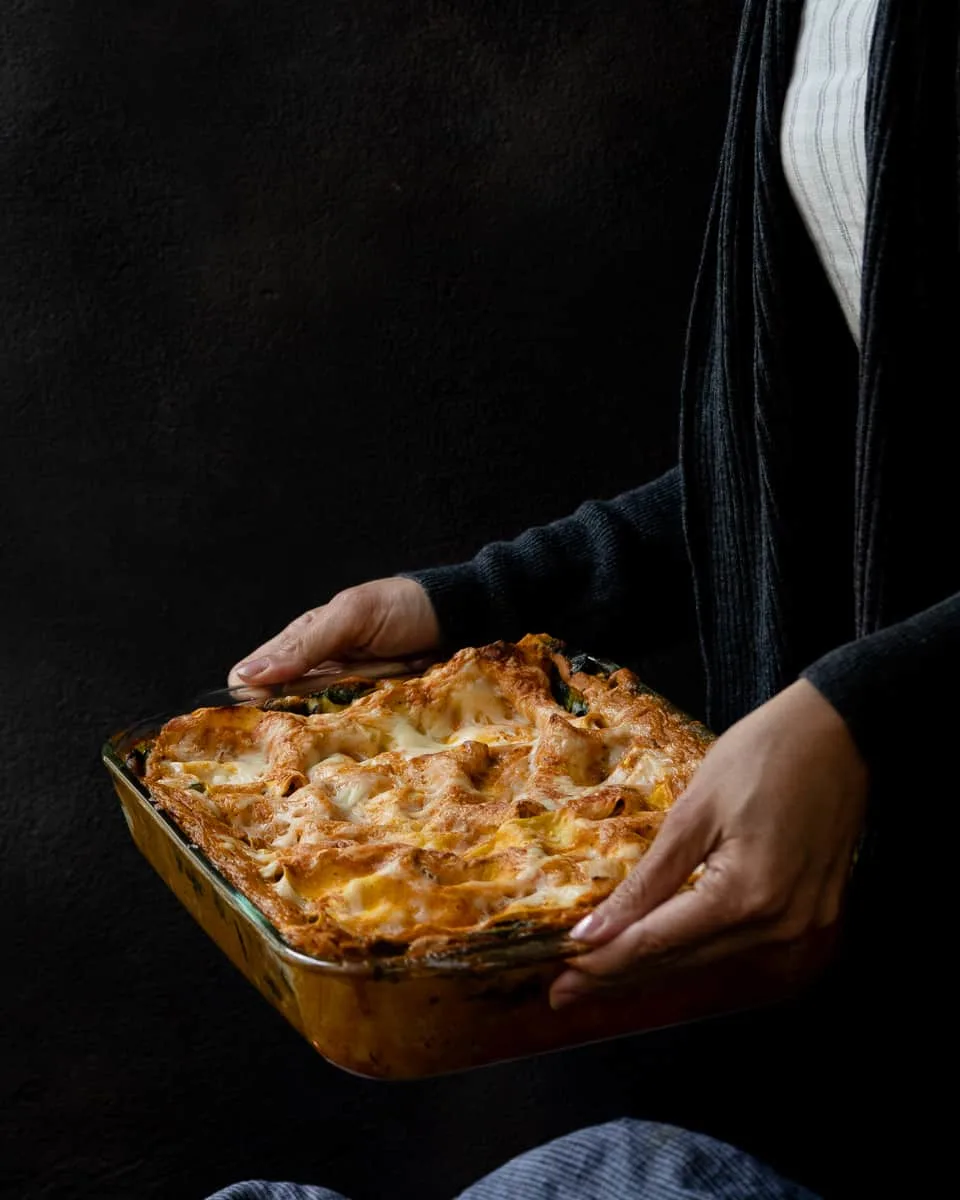 I just love a good rice casserole! If this sounds interesting to you as well, here's how to make the best butternut squash rice casserole that's absolutely perfect for fall! Recipe created by She Knows.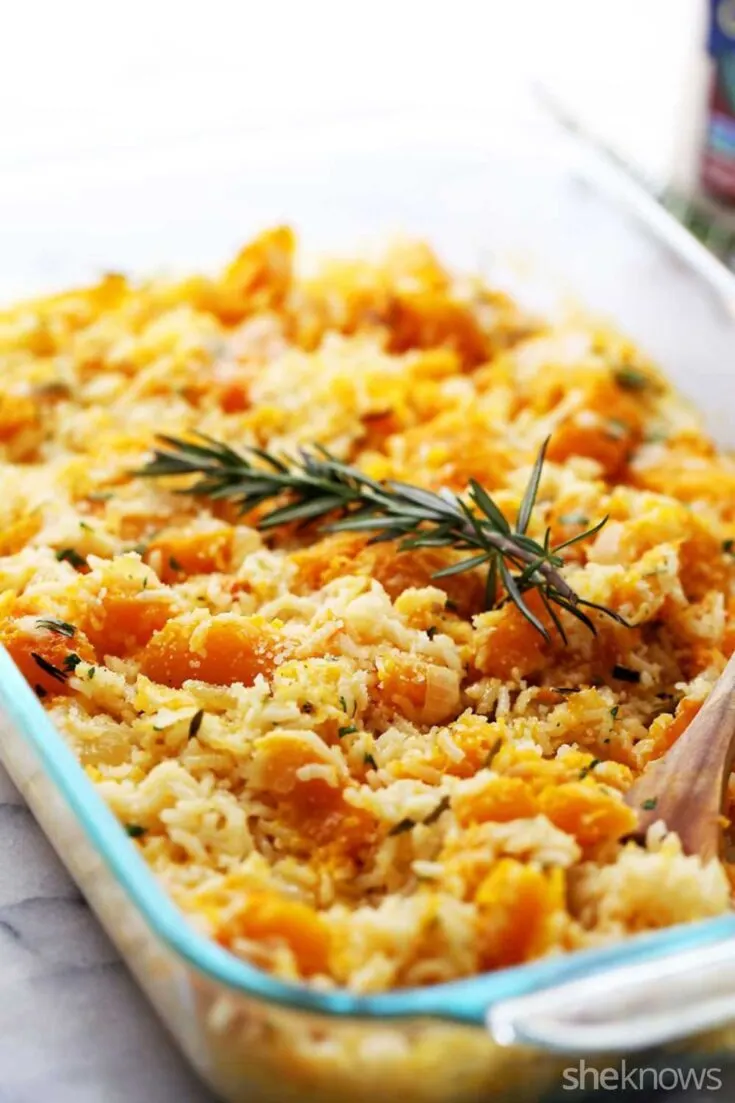 Casseroles are one of the best ways to make a delicious dinner in the fall. They're easy to make and can be reheated for days!
Casseroles are also great for people who don't have much experience cooking because they're easy to make, budget-friendly (you can use cheap, seasonal veggies), and great for leftovers. If you have guests over during fall, serve them one of these cozy dishes! They'll feel cozy just sitting at your table while they enjoy their meal!
The warm comfort food that comes out of a casserole dish reminds me so much of my childhood; watching my mother prepare delicious meals like lasagna made me feel safe and loved back then — and now I love making those same dishes myself with my friends and family today!
A casserole is typically made in a casserole dish and cooked in an oven. The word "casserole" comes from the French word for the cooking pot.
Casseroles can be made ahead of time and reheated, or they can be just one dish. They are convenient because you don't have to cook everything separately; all the ingredients are cooked together at one time. You can make a casserole ahead of time and freeze it for later use – this will save you lots of time!
Casseroles usually have lots of vegetables in them because they keep well after being cooked (which means less prep work). And if you're looking for some seasonal veggies to include in your next casserole, here are some ideas:
Potatoes – Use them as the base of your casserole, or try adding them to another vegetable to make it extra hearty.
Squash – These colorful seasonal veggies are a great addition to any dish that needs some sweetness, and they cook up easily in the oven with other ingredients. Try pairing them with cheese, breadcrumbs, or vegan bacon for an extra treat!
Sweet potatoes – This type of potatoes have more flavor than regular potatoes — they're perfect for fall dishes that need something special added in. Try them roasted alongside garlic cloves for an extra boost of flavor!
Pumpkin – This type of squash is packed full of nutrients — and it's delicious too! You can use canned pumpkin puree if you don't have time (or space) to roast your own gourds from scratch.
Casseroles are a great option for a quick and simple dinner. They're easy to make, you can use up leftovers as main ingredients, and they're perfect for large groups. Many casserole recipes are made in one dish, which makes them easy to clean up!
One of the main reasons that so many people love casseroles is that they can be easily altered based on ingredients you have on hand or the season. Which means they're super versatile!
You will be able to throw them together ahead of time, so they're ready when you need them (bonus: this means that you can have dinner ready for your family or friends).
In short, a casserole is a perfect fall meal because it's warm and comforting, but also hearty enough to keep you full as the weather gets colder. And if you're looking for some recipe inspiration, you are in the right place!
Scroll down to find my curated list of the best fall casserole recipes that will keep you warm on cool evenings.
Fall Casserole Recipes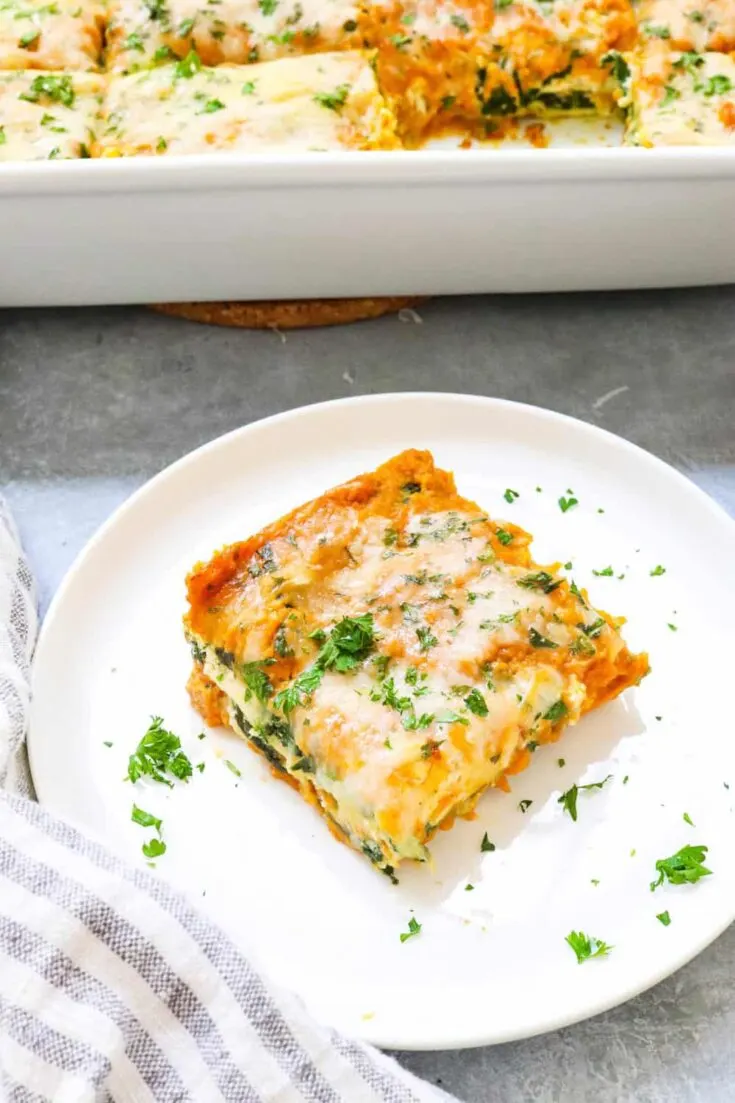 Looking for some cozy food inspiration? Here are 10 cozy fall casserole recipes for dinner. Easy, comforting, and delicious!
Instructions
Choose your favorite casserole recipe.
Organize all the ingredients.
Prep a simple casserole this Autumn season!