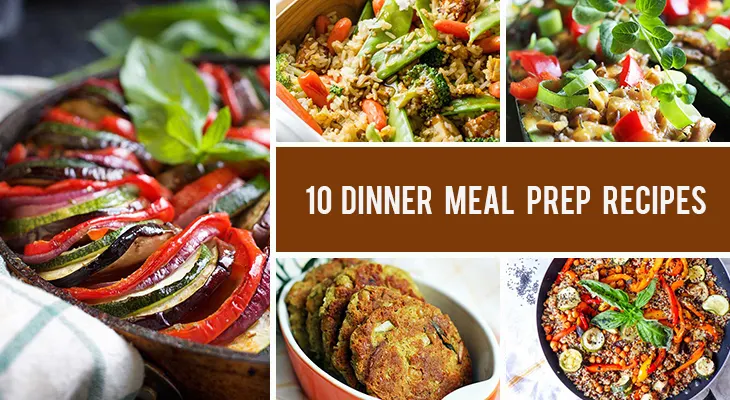 Here are 10 healthy and delicious dinner meal prep recipes you can make in advance. Cook for an entire family in just a few hours per week.
Dinners are my favorite meals of the day because I consider them to be my moment of relaxation, unwinding and spending some time together with the loved ones, while also enjoying some delicious food! And my not-so-secret trick to transform dinners into relaxation is meal prepping! Meal prep is a very good idea if you want to save both time and money, as you will prepare large quantities of food during the weekend and then you will get to enjoy them over the course of a week, without having to struggle and wonder what to prepare for each and every day.
Many recipes can be transformed into meal prep dishes if you prepare them in larger quantities, but it is also important that the recipes are quick and delicious. There are some very versatile recipes that I recommend for meal prep, as you can easily change the ingredients or add a different sauce in order to spice things up from one day to another. This way you will never get bored with your meals!
And because I want to show you just how incredible meal prepping is, I put together a list with great vegan recipes that will make the perfect dinner meal prep! You will find here 10 of my favorite meal prep recipes that I frequently prepare for dinner. From risotto to the classical stews, ratatouille, casseroles and stuffed veggies, these recipes will provide just the inspiration you need for your next meal prep session!
Click on the linked titles in order to access these amazing vegan meal prep recipes for dinner. You will find here many simple and delicious recipes created by some of my favorite food bloggers out there, but also 8 of my own recipes that I totally recommend for meal prepping.
Healthy Dinner Meal Prep Recipes
This is one of my all-time favorites and one of the most satisfying dinner meal prep dishes! The nutritional yeast makes this vegan risotto a delicious, creamy dish and the mushrooms will keep you full for longer. I flavored it with nutmeg, herbs and white wine and turned it into a portion of true comfort food. Give it a try!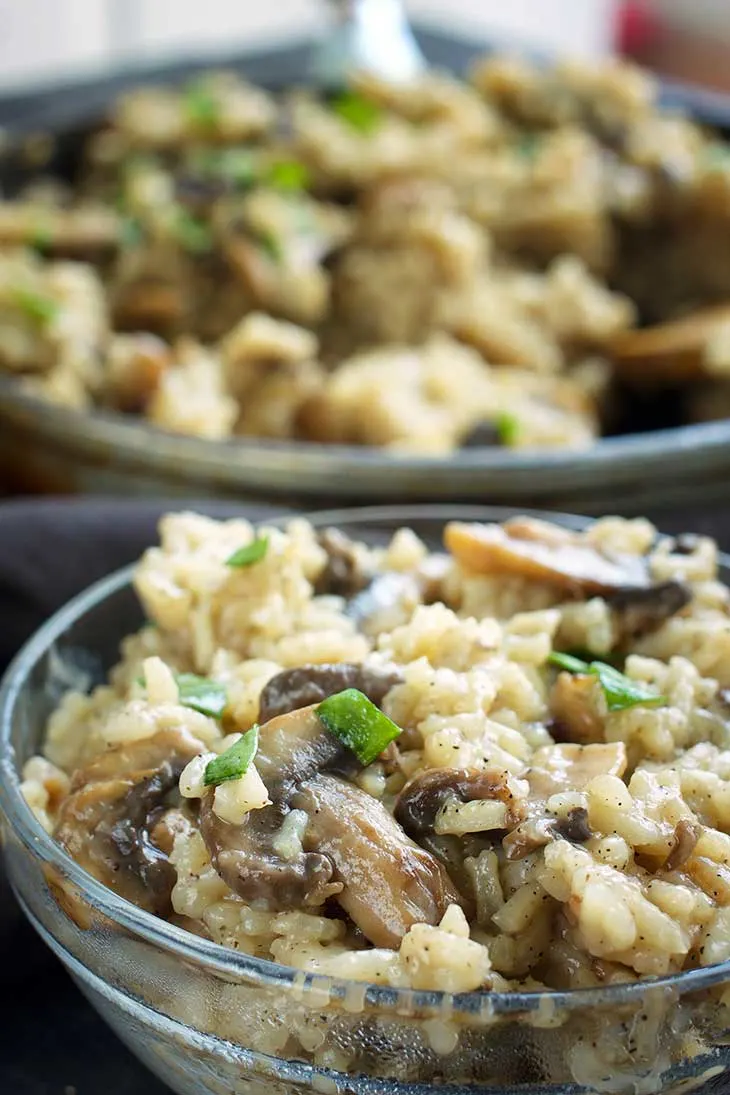 If you're looking for a fast, comforting meal prep dish, this is your answer! This vegetarian cacciatore is bursting with Mediterranean flavors, and trust me – you won't even miss the chicken from the authentic recipe. My guilt-free version uses TSP (textured soy protein) slices that work wonderfully with the other spices and herbs and that give this dish an incredible texture!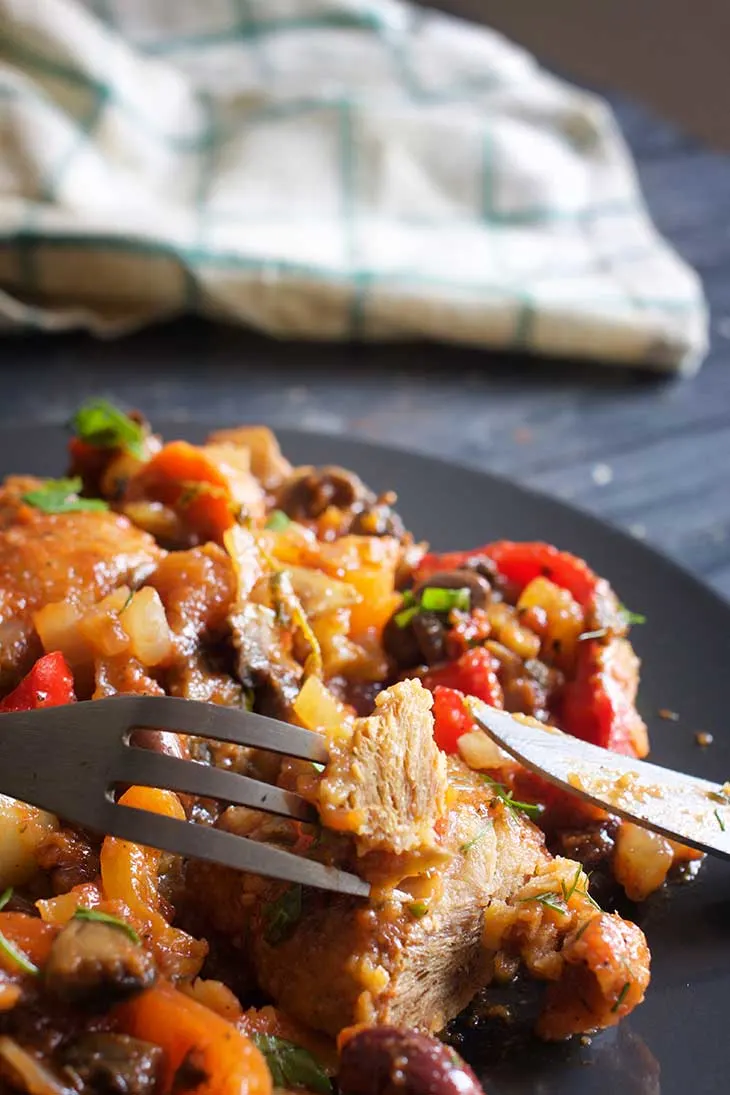 Ratatouille is one of those simple but charming dishes that gets me absolutely excited about veggies – it's so incredibly colorful, juicy and full of incredible taste, that I can't get enough of it! I always think of the animated movie when I make it because it is truly a dish that takes you somewhere safe and comfortable with every bite. Plus, it's super easy to make!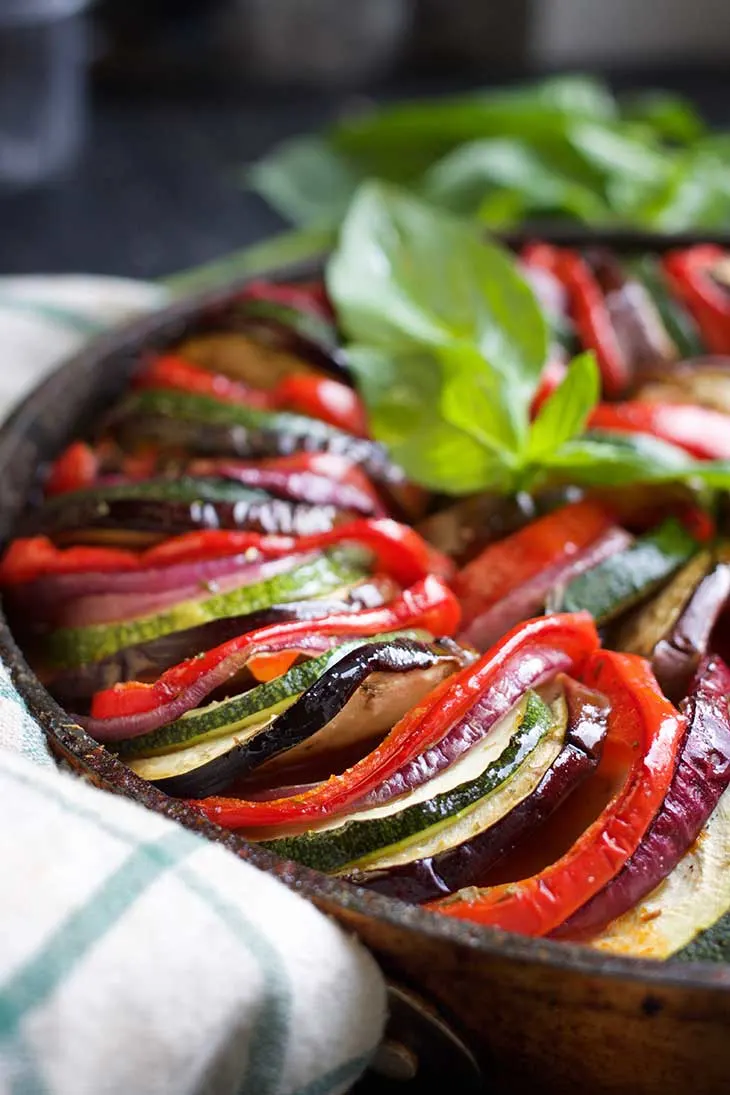 Following a vegan diet doesn't mean you can't enjoy a hearty hot stew, maybe served together with roasted vegetables and mashed potatoes. My take on this classic French recipe stands proof to that and I dare to say it's even better than the original recipe! Trust me, my textured soy protein "beef" will make you forget about meat in a second! Give it a try!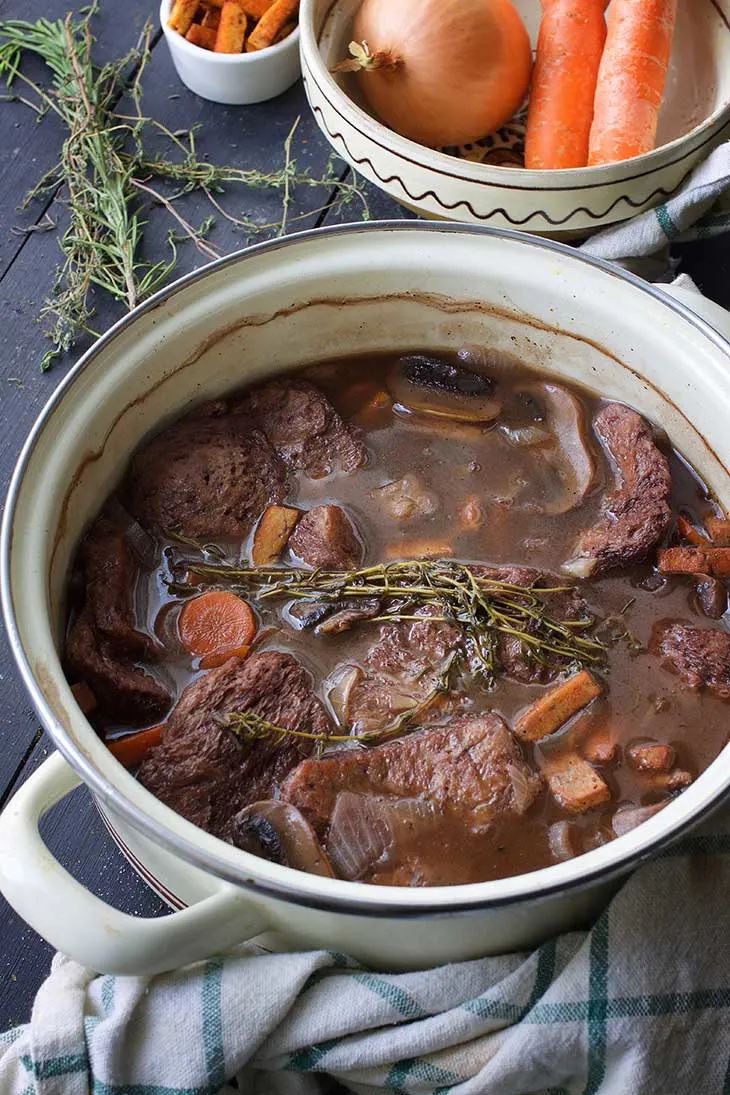 This casserole is a super simple, exciting dinner for all tofu fans out there! This teriyaki tofu-tempeh casserole is great if you're searching for something special for dinner. It combines a lot of great textures – fluffy rice, crunchy veggies and slightly crispy tempeh, together with the delicious teriyaki sauce adds lots of exotic flavors in this dish and turns it into a delicacy!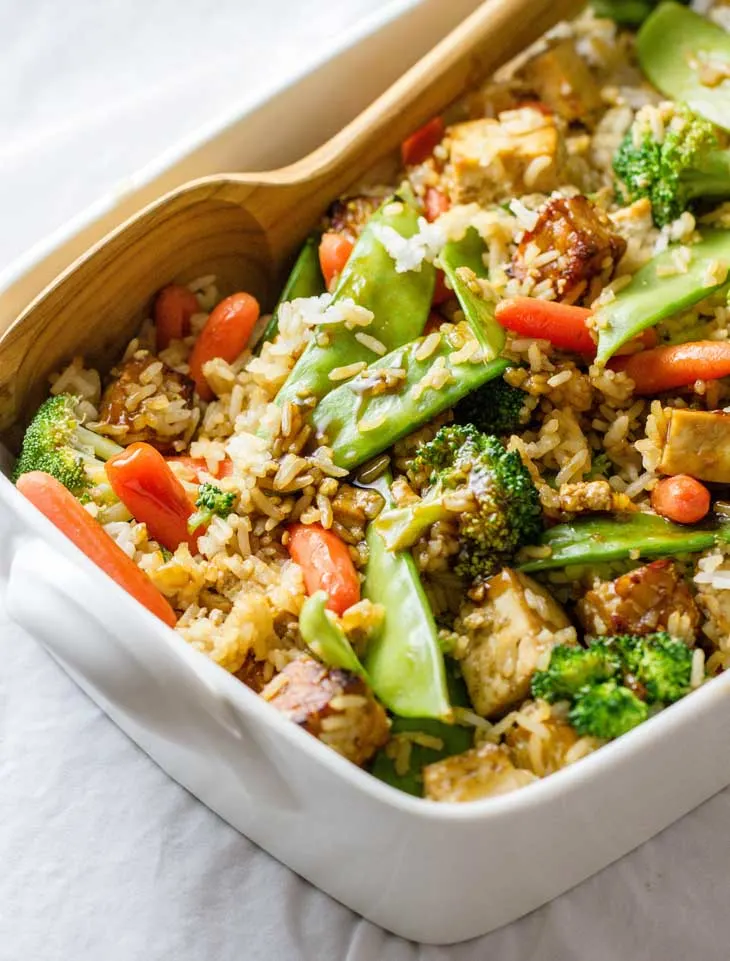 As I've said before and I can keep saying, I just love a good ratatouille recipe – the beautiful spiral of colorful vegetables always brings me a good mood. This recipe for ratatouille quinoa casserole combines the juicy vegetables and fragrant basil with the amazingly nutty and fluffy quinoa, chickpeas and spices in order to create a delicious and complete dinner that's guaranteed to keep you full and happy!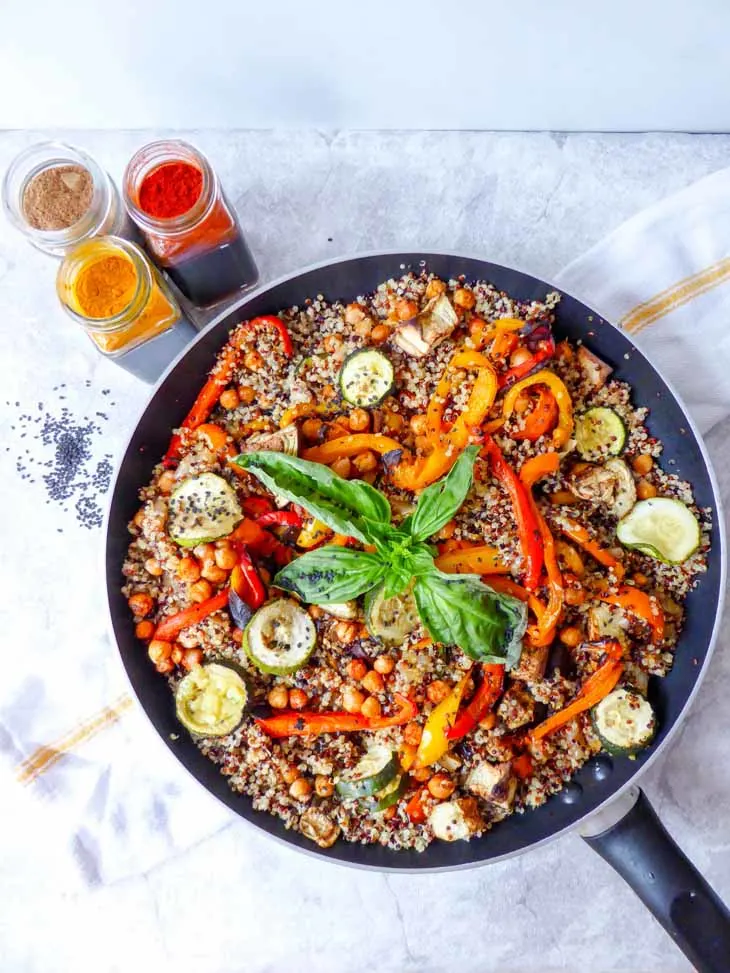 If you feel like eating a light but satisfying dinner, then search no more! I'm obsessed with this creamy filling made of mushrooms and coconut milk, baked in some of my favorite vegetables out there – zucchini! This recipe is low-carb, super easy to make, and lasts very well in the fridge – you can reheat it or even consume it cold in the following days!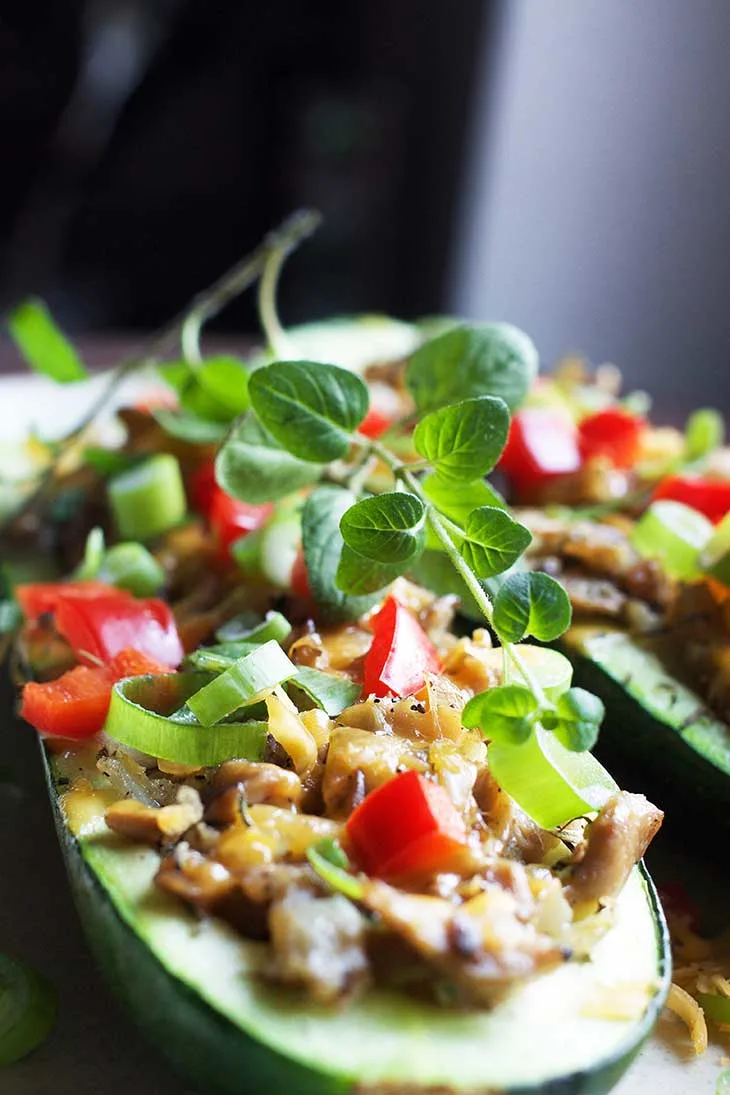 I just love a delicious stew-style dish for dinner, served with fluffy rice or flatbread. There's something so warming, comforting and special about this kind of dishes and this zucchini dal is no exception! Even though I am not a huge fan of Indian food, I love experimenting with it and a good dal or curry makes for the perfect satisfying meal. Plus, this zucchini dal is ready in less than 30 minutes!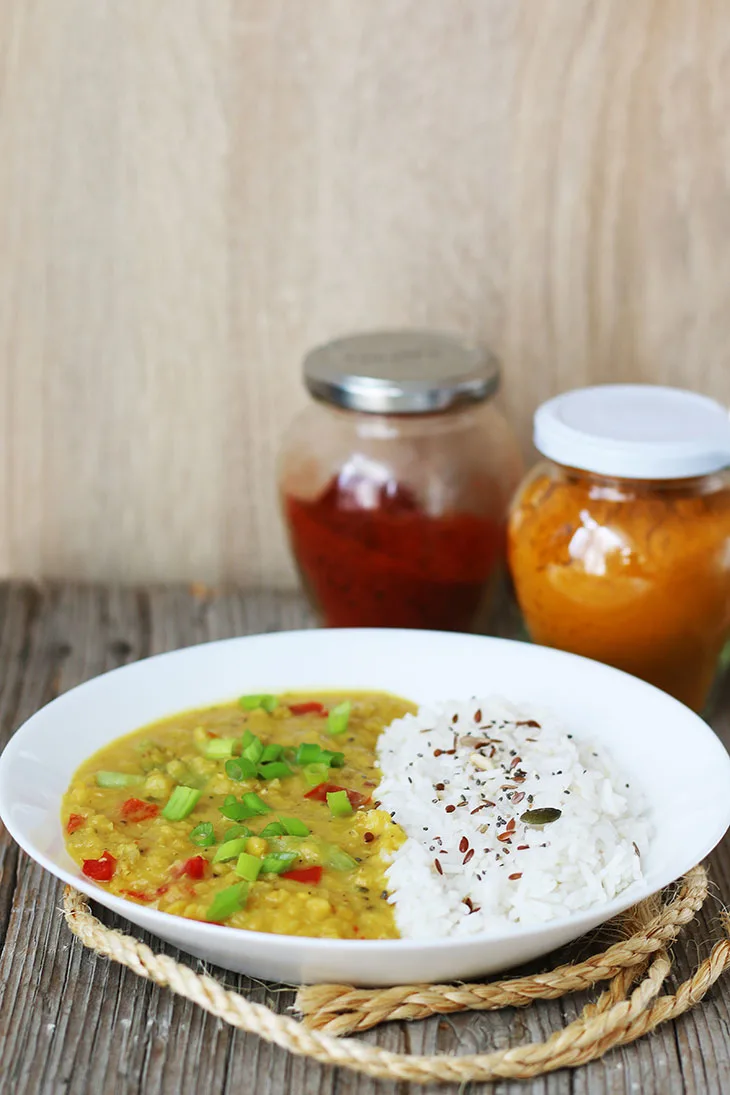 I just love how exciting, tasty and easy to prepare Mexican cuisine is – and you simply have to try these delicious enchiladas if you want to transform any dinner into a fiesta! These vegan enchiladas are full of protein and are simply perfect when you serve them with lots of delicious vegan cheese, avocado sauce and coriander. What's not to love about this combo?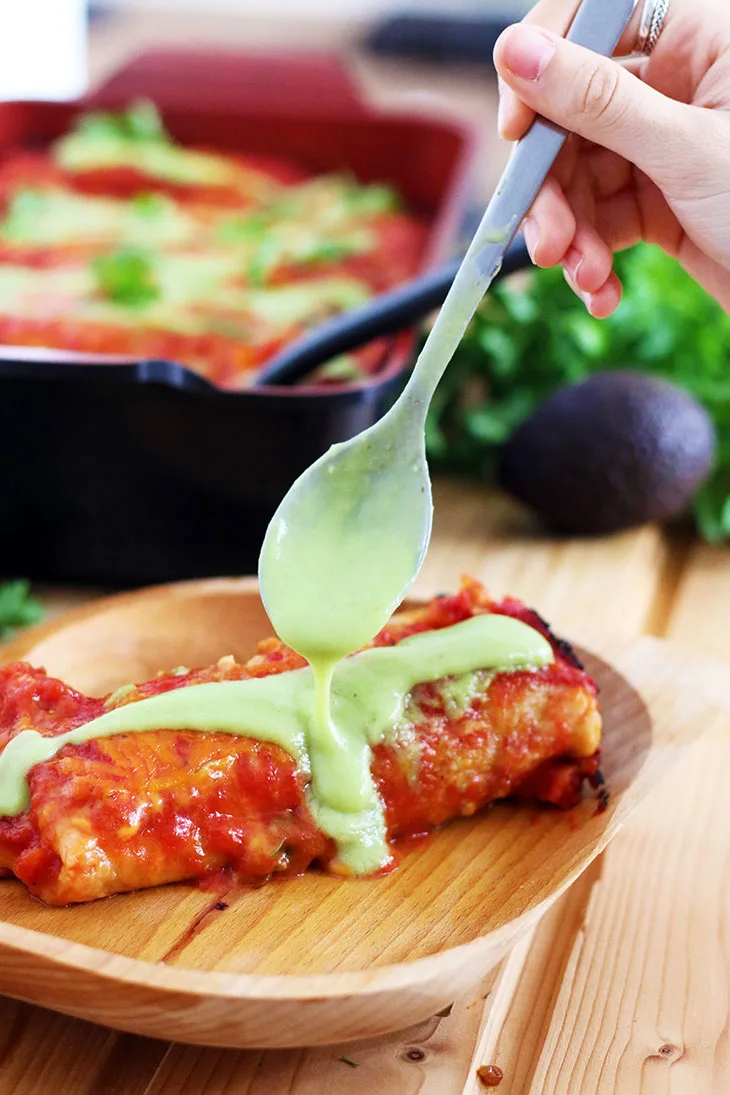 You probably already know that I fell in love with my little easy, crispy and delicious veggie patties and I simply can't get enough of them! I seriously must be making them at least once or twice a week, every week and I recommend them for quick, protein-rich dinners. Regardless if you choose to squeeze them in a bun or serve them plain with a side of salad, they're super delicious and filling nevertheless!