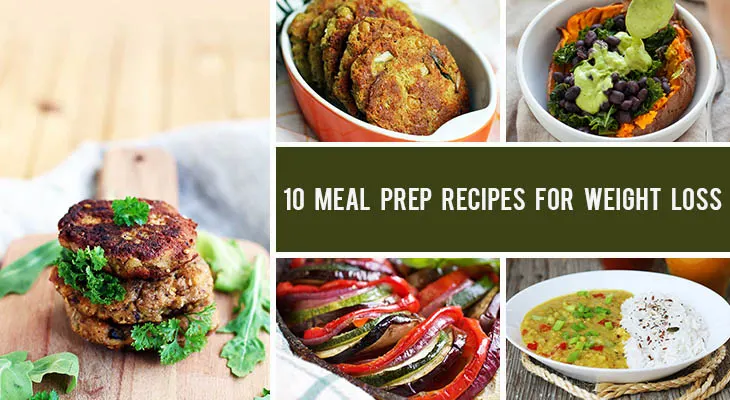 Here are 10 best meal prep recipes for weight loss. Prepare these in advance and enjoy a whole week worth of delicious meals, without a hassle!
Meal prep is one of the healthiest habits I ever discovered and I greatly recommend it to everyone, whenever I get a chance. It helps me save a lot of time and money, have a better understanding and control over my eating habits and actually follow my goal of eating healthier. Meal prep is also one of the best ways of losing weight, as you will always know what you are consuming and you will successfully avoid consuming last-minute fast-food meals. This habit will help you eat more healthy, home-cooked meals that will save you a lot of time and money and, because you are the one cooking the food, you will know exactly what you are eating.
Meal prepping has saved me a lot of headaches and it helped me forget about the constant struggle of deciding what I want to eat for my next meal or day. In case you want to give meal prepping a try, I hope this food prep for weight loss roundup will help you start.

I created this list that reunites my top 10 healthy meal prep recipes for weight loss because I want to inspire you to try this out. All the recipes you will find here are super easy and cheap and made with the best foods to meal prep for weight loss, so you will be able to recreate them regardless of your cooking experience.
Click on the linked titles in order to access these easy meal prep recipes for weight loss. Many thanks to all the talented food bloggers who created these recipes and shared them with us. You will also find here 5 of my own vegan recipes that will help you on your weight loss journey. Let me know which one is your favorite!
---
It's time to stop worrying about what you're going to eat! Whether you simply want to get in shape, eat less processed foods or you're struggling with food allergies and intolerances, I created the personalized meal planner app to help you. [x_button shape="square" size="mini" float="none" target="blank" href="https://gourmandelle.com/custom-meal-plans/" info="none" info_place="top" info_trigger="hover"]GET YOUR MEAL PLAN![/x_button]
---
Meal Prep Recipes for Weight Loss
I'm sure you already heard about Ratatouille – the famous French dish that everybody loves. Besides being super colorful and flavorful, Ratatouille is also perfect for weight loss! The best thing about it is that you can cook a big batch as meal prep and consume it over the following days!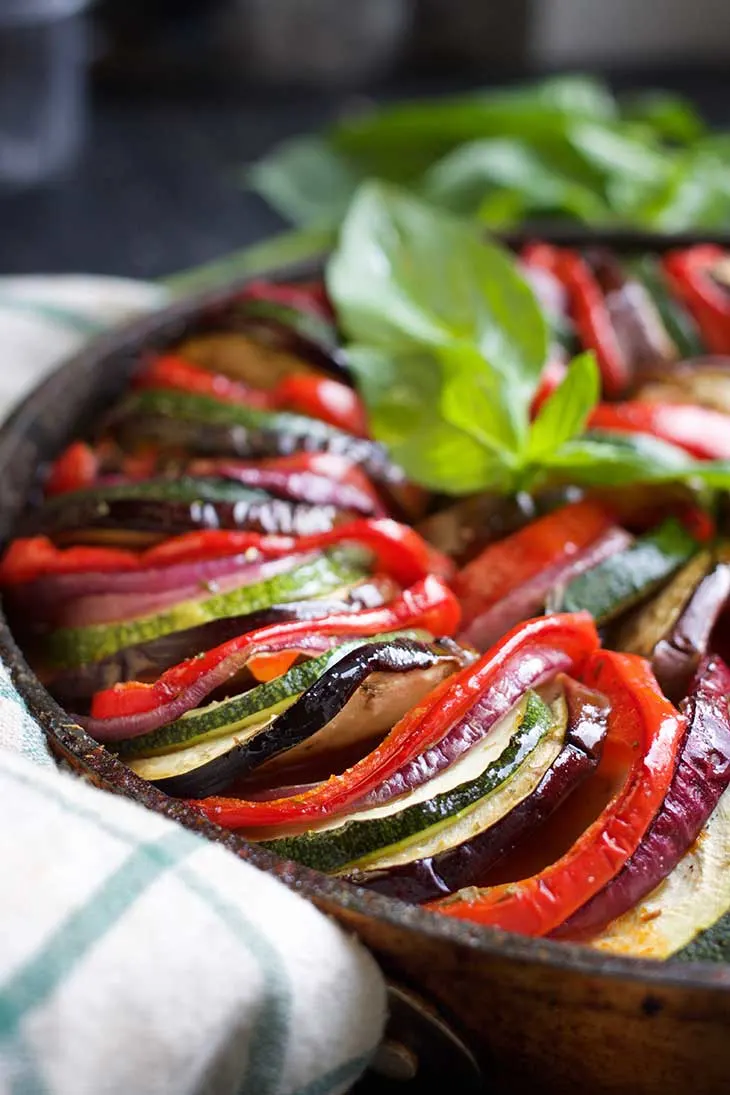 My love for fritters is well-known, but today I want to recommend these eggplant fritters with mushrooms and herbs. This recipe will teach you how to make these healthy, flavorful and simple patties that will help you in your weight loss journey.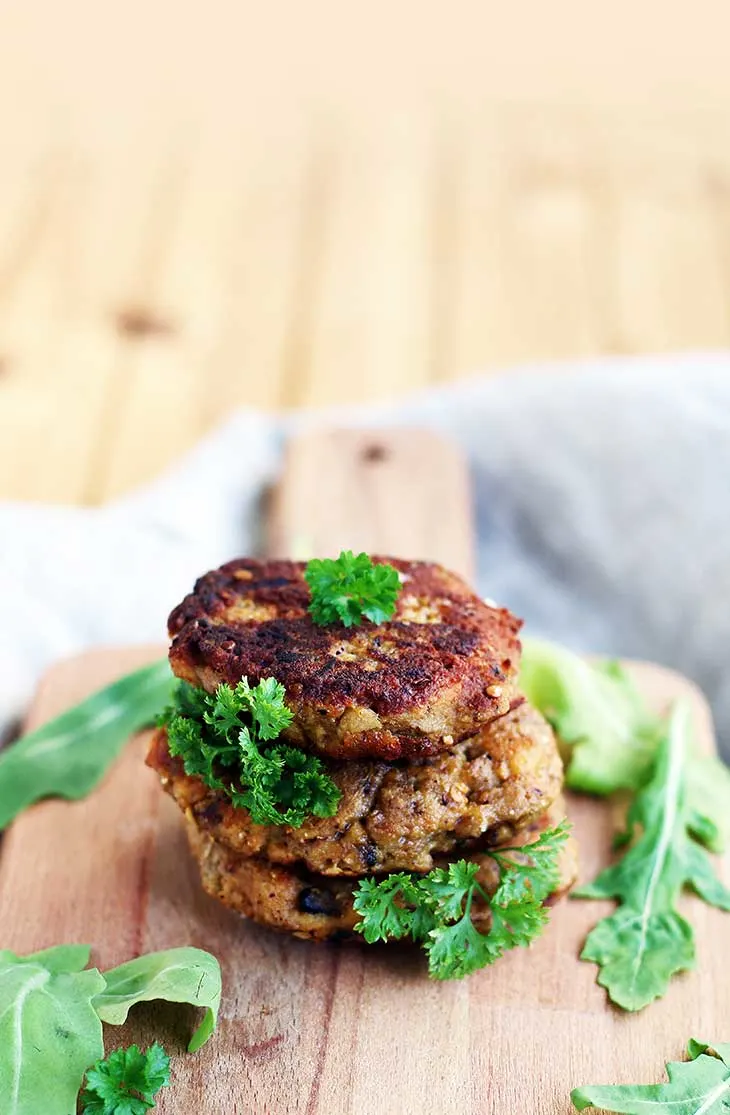 One of the things I miss most ever since I switched to a vegan diet is the chicken soup that my grandmother used to make. But now that I created this vegan alternative, I can indulge myself in a big bowl of soup whenever I want!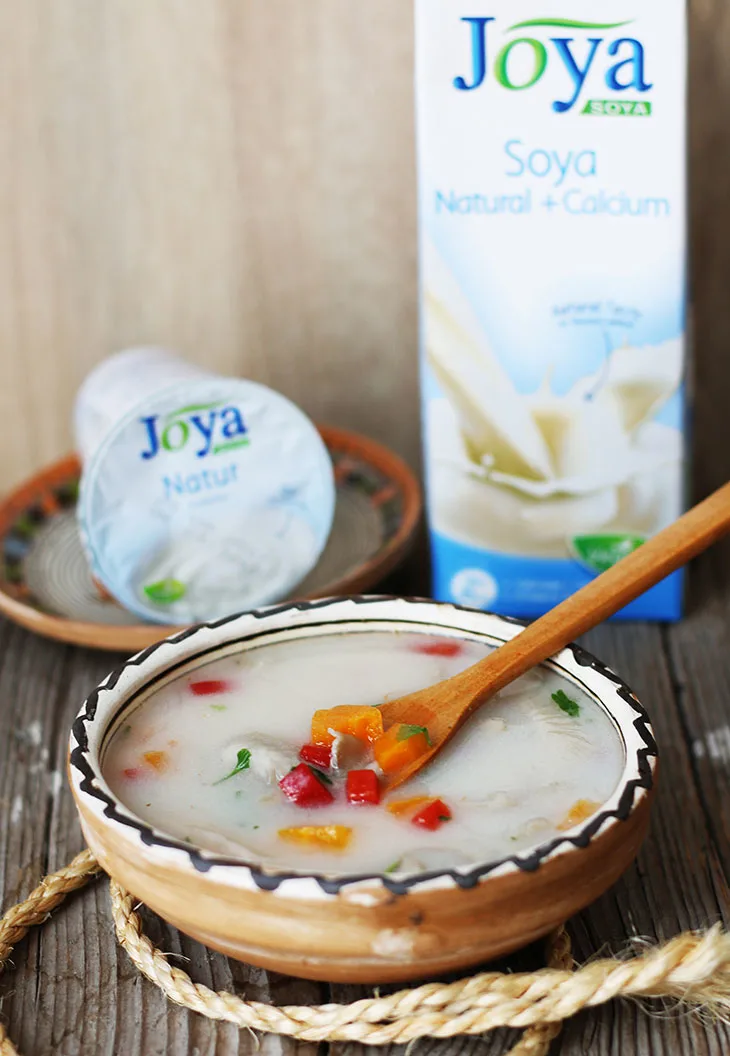 Theve vegan chickpea patties are packed with amazing nutrients and flavors. I recommend baking these patties in the oven in order to achieve a dish that will help you with your weight loss. I usually a big batch of composition and I keep it in the freezer – so I can have these patties whenever I want!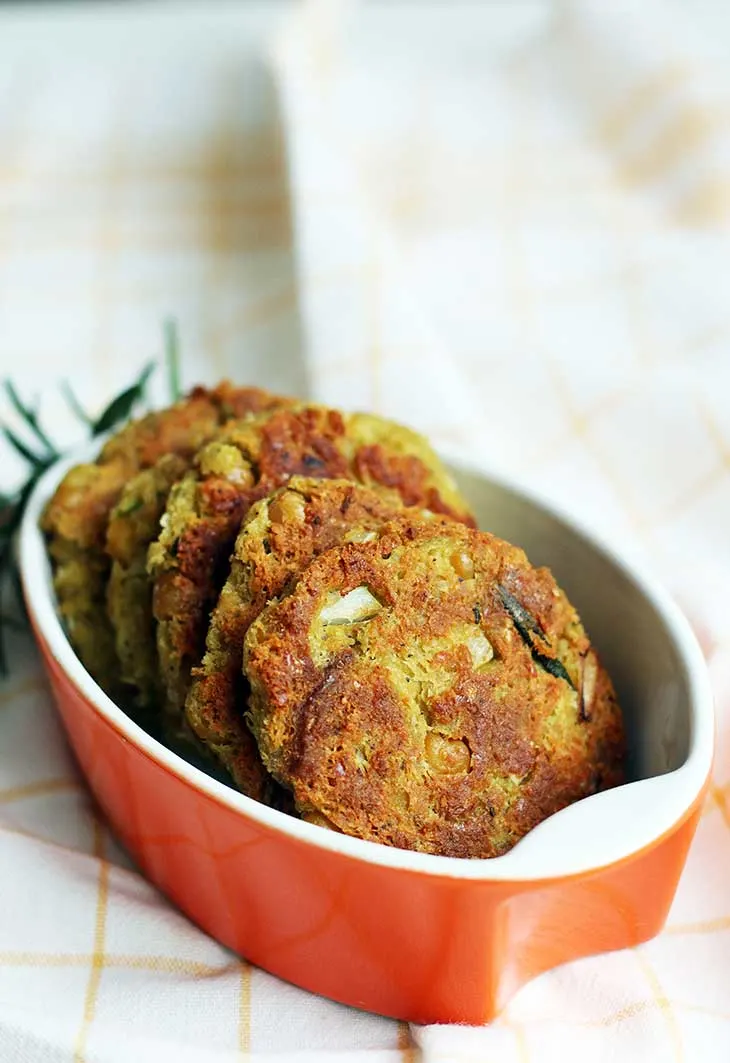 You know how much I love stuffed vegetables and that I think these are the most versatile and simple recipes for meal prep. This amazing recipe will teach you how to make some delicious stuffed tomatoes with pesto spinach and quinoa. You won't regret making them!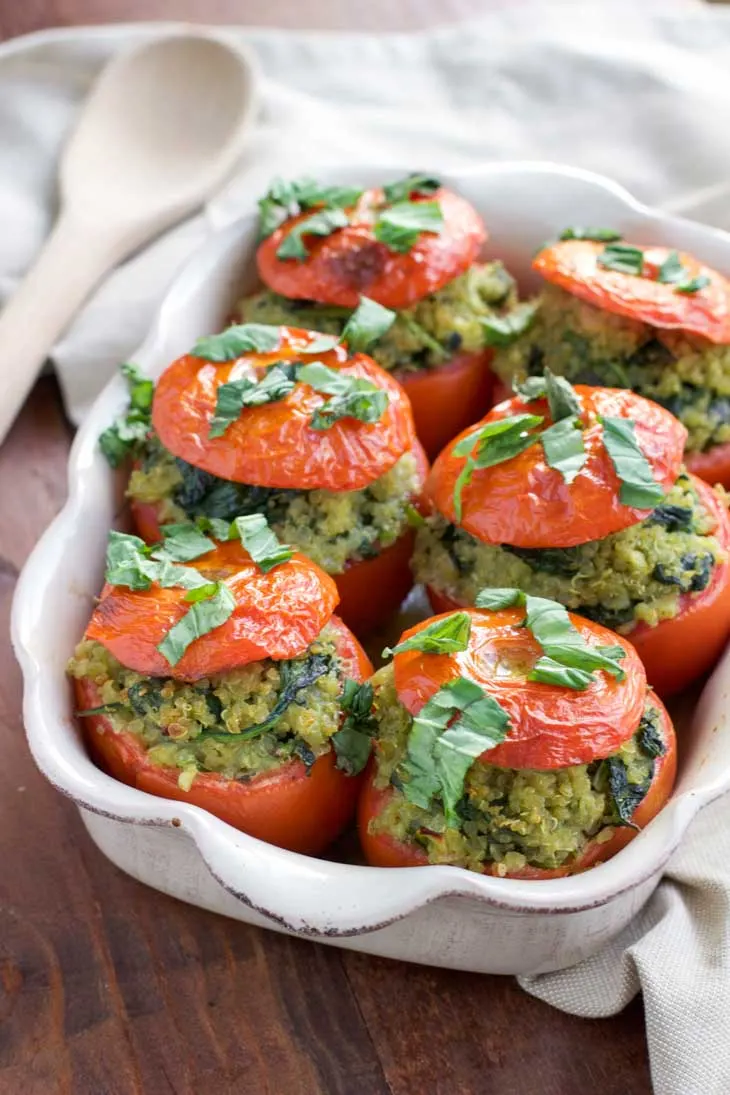 Even if you're not a big cabbage fan, I'm sure you will love this recipe for curry cabbage and cauliflower stir-fry. It's very easy to make, very healthy and just perfect for lunch or dinner. Give it a try!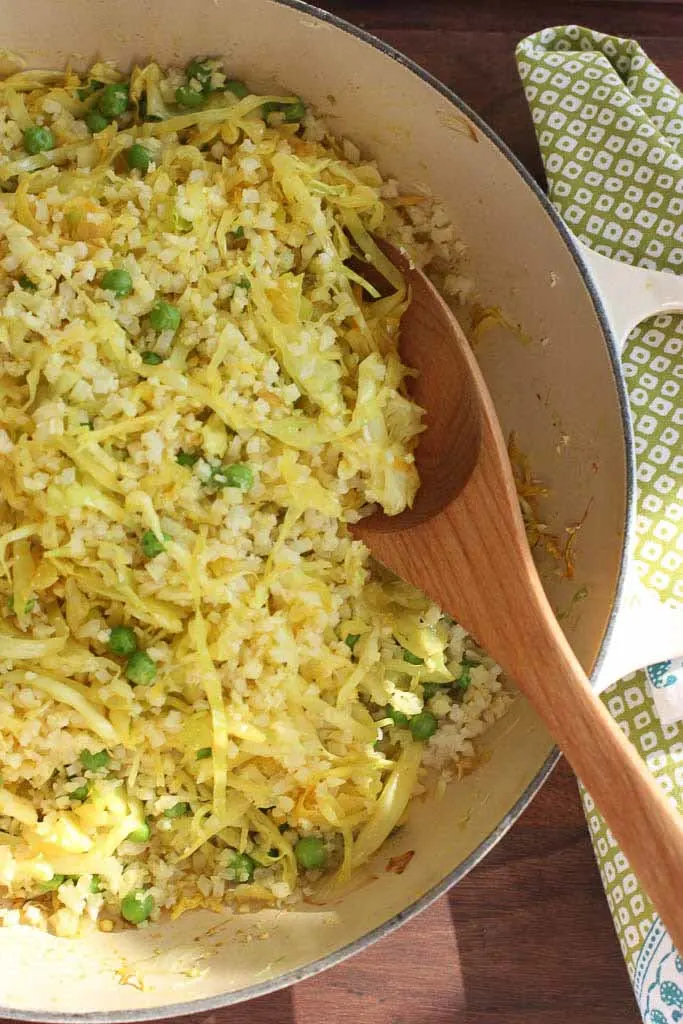 In case you like sweet potatoes, then this is the recipe you should try! These vegan loaded sweet potatoes are full of healthy and delicious ingredients that will help you in your weight loss journey. Plus, the avocado sauce is so creamy you won't believe it!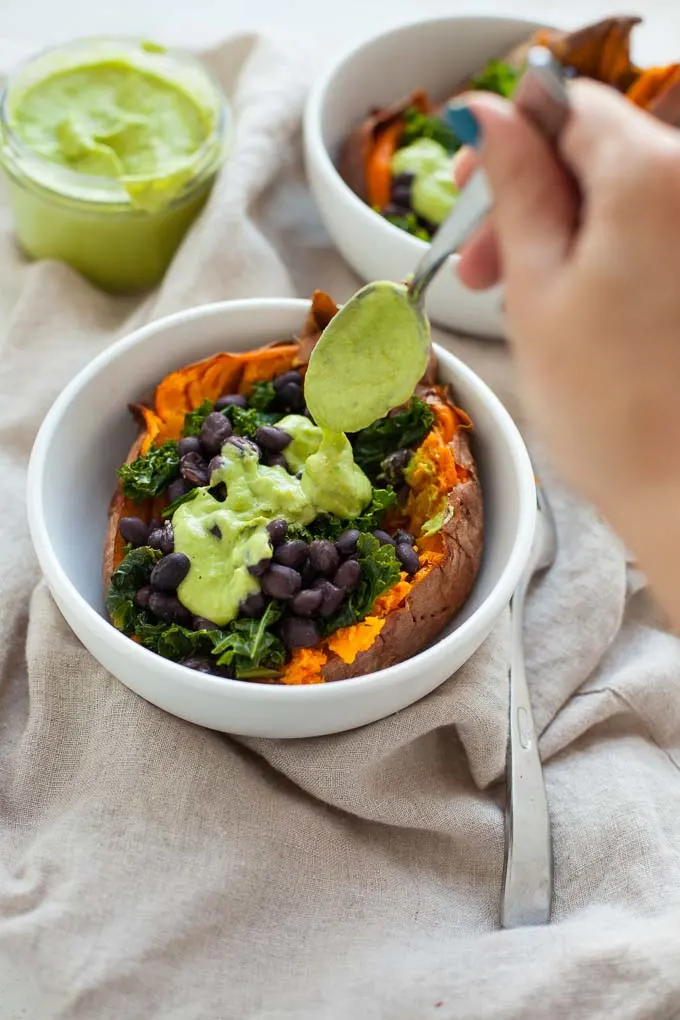 If you love zucchini as much as I do, then you must try this zucchini dal at least once in your lifetime! It's the perfect recipe for when you're craving a simple, low-fat stew that will impress you with some unique flavors and textures. Give it a go!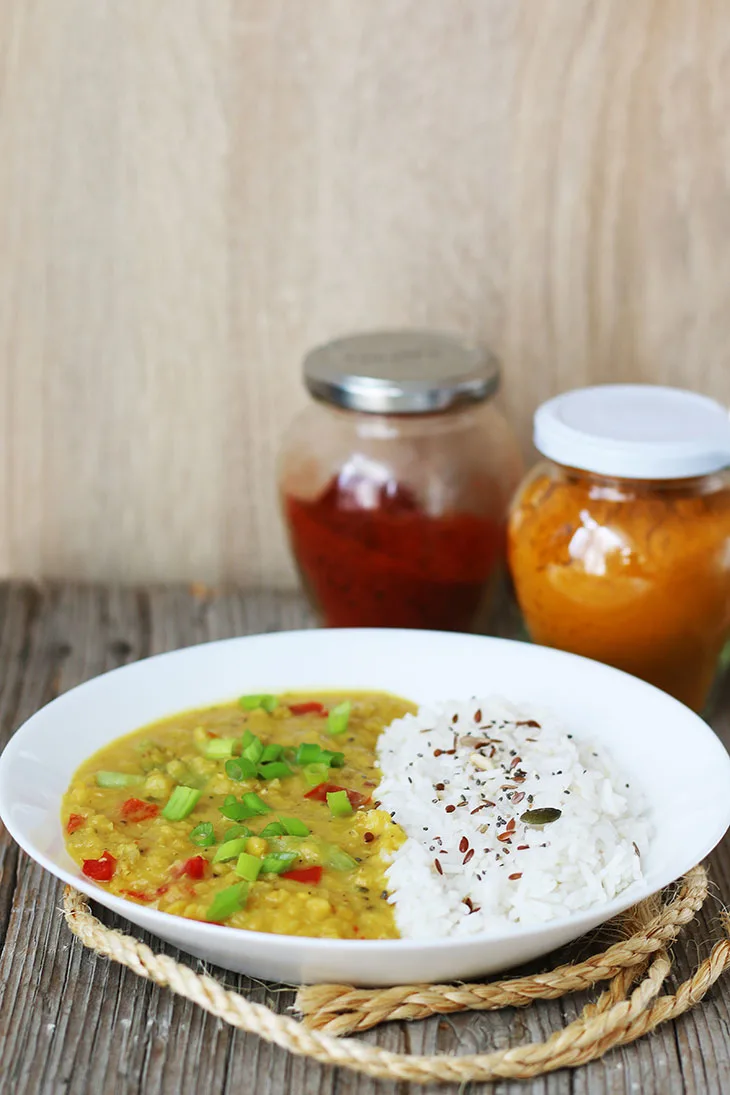 Salads are one of the best meals for weight loss, but this doesn't mean they have to be bland or boring! This recipe for vegan bean salad made in a Southwest style will definitely impress you. Make it once and you will want to make it again and again!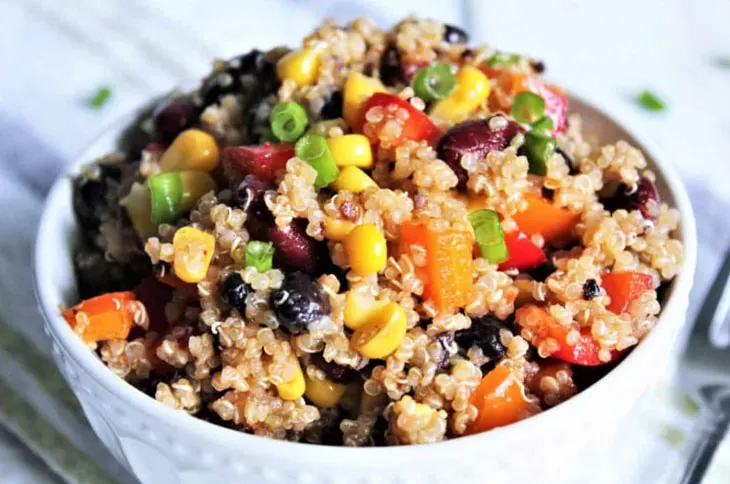 We're ending this yummy list with a recipe for breakfast. Overnight oats are one of my go-to recipes for breakfast because I can make them beforehand and these vegan oats will definitely help you have a healthier heart, skin and brain. You won't regret trying them!