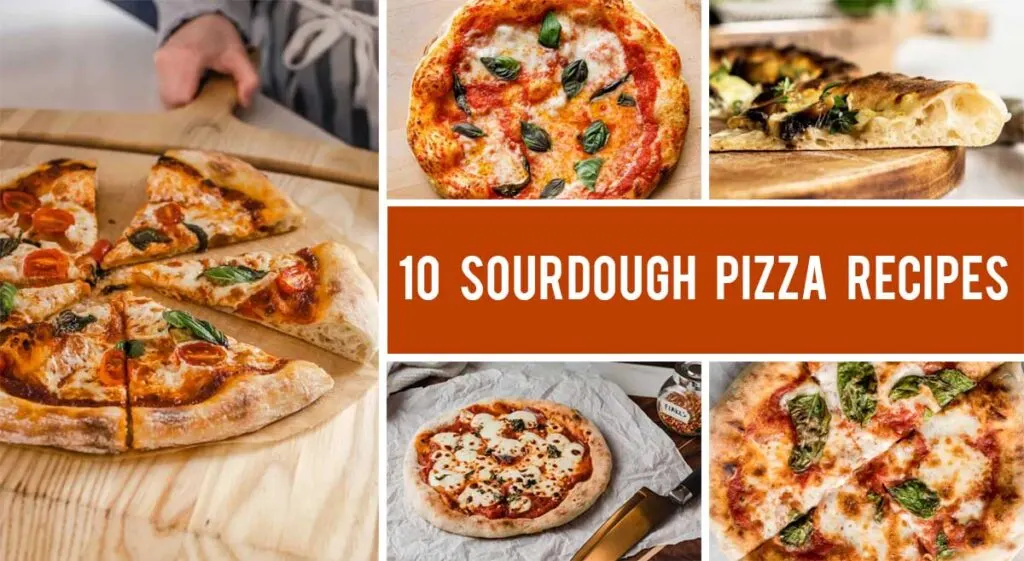 If you want to experiment with homemade sourdough, here's where to start! Here are 10 incredible sourdough pizza recipes that will bring Italy to your plate!
Pizza is one of the most beloved foods in the world — and for good reason. It's a food lover's dream: an endless combination of toppings, flavors, and textures that can be eaten at any time of day. And because you can easily make it at home, it doesn't cost much either.
But there's one thing that makes this Italian dish even better: sourdough pizza dough! If you've never tried this mouthwatering combo, then you're in for a treat! Let me tell you everything about what makes sourdough so delicious — and why it makes all pizzas taste better too!
Best Sourdough Pizza Recipes
Let's start with the beginning. This recipe will show you how to make flawless, crunchy-yet-chewy sourdough pizza crust each and every time! Recipe created by Buttered Side Up Blog.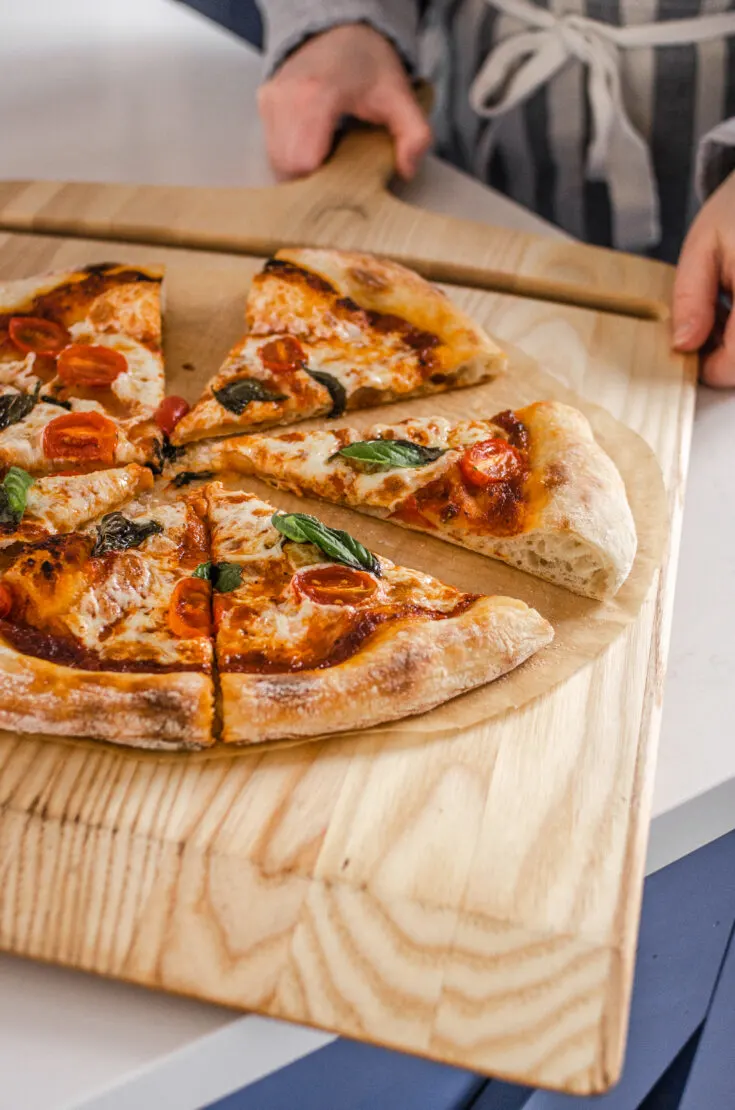 If you want to up your pizza game and impress your entire family, this recipe for sourdough pizza dough will surely change your life! Recipe created by A Beautiful Plate.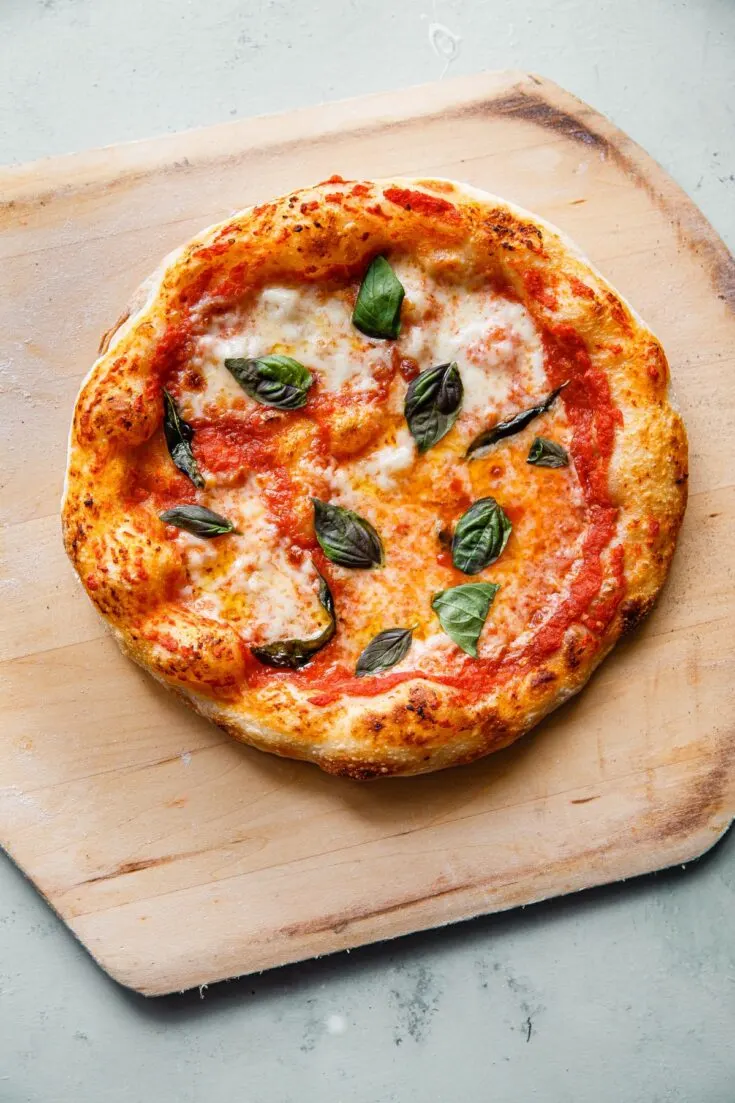 If you prefer a chewy pizza base instead of a super crunchy one, this recipe is for you. Everything is well-explained and easy to follow! Recipe created by Lively Table.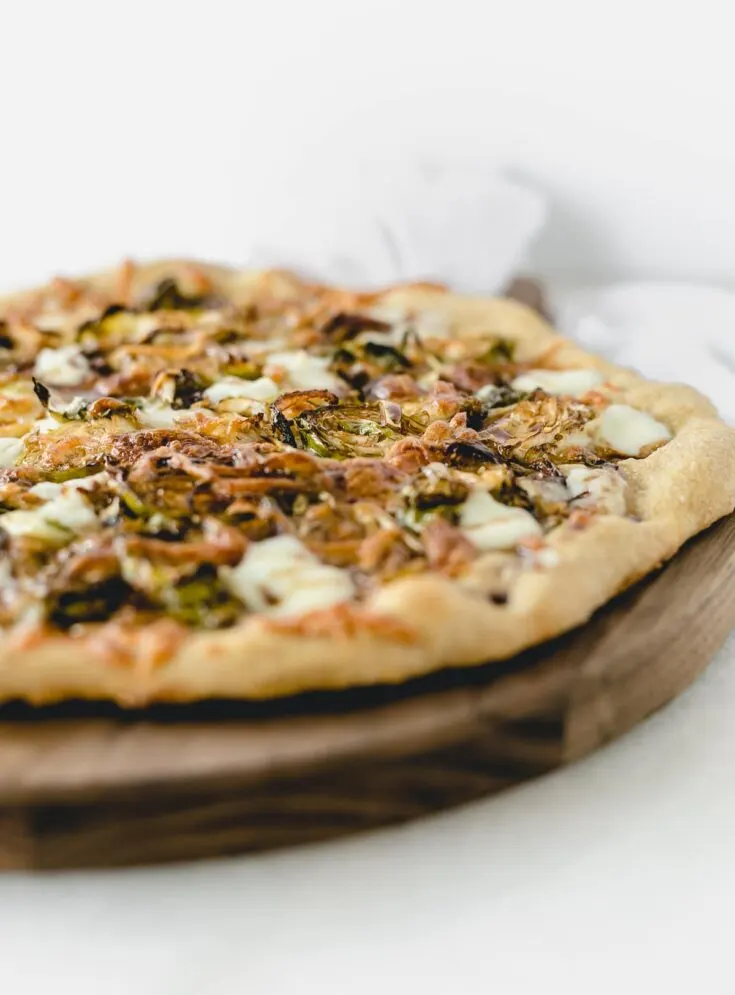 Here's another option for you: an incredible recipe for a no-yeast sourdough pizza base. Top it with your favorite veggies and you're good to go! Recipe created by Baking with Butter.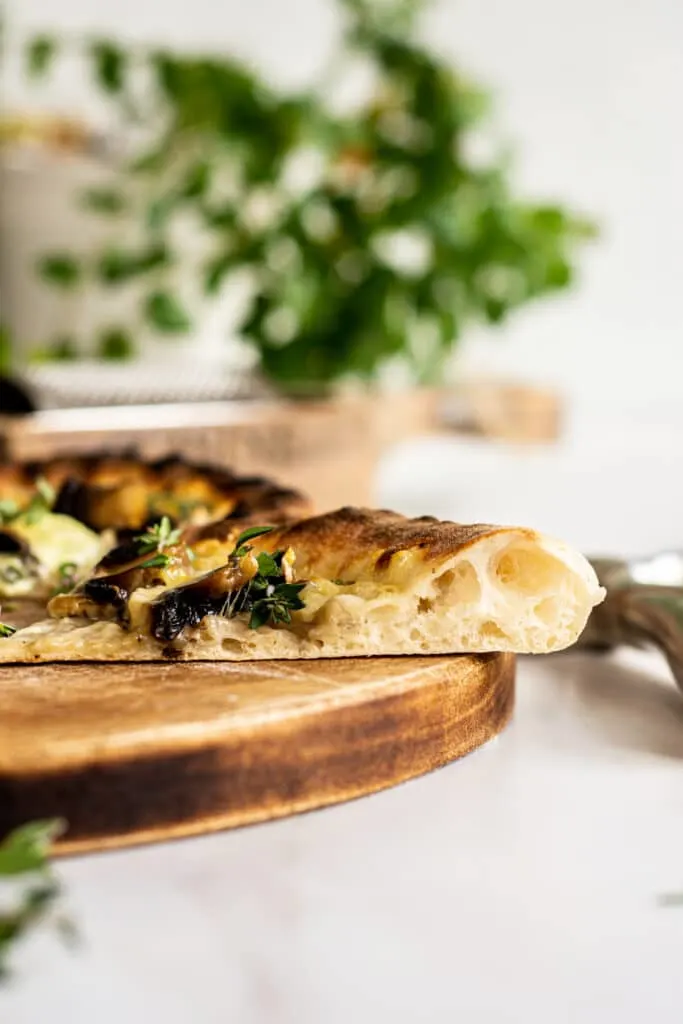 This step-by-step recipe is so well explained, that it will be impossible to mess up your sourdough pizza crust. And the taste is simply incredible! Recipe created by Vanilla and Bean.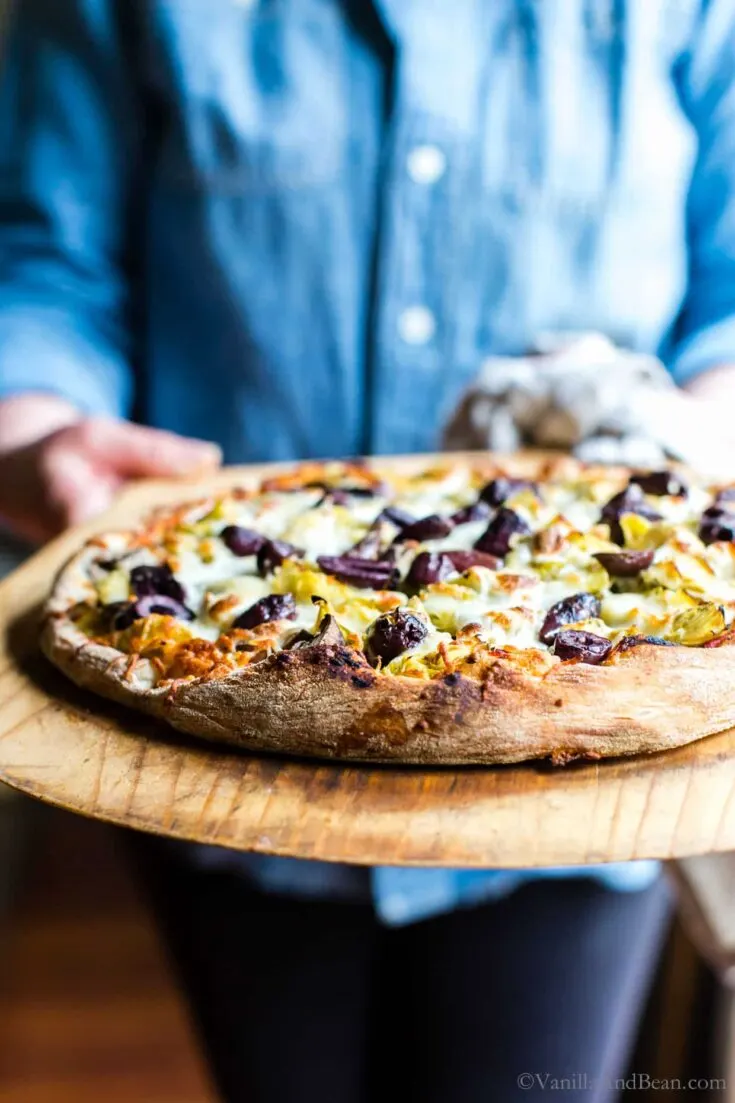 Just look at the air bubbles in this sourdough pizza base! I bet you can already imagine just how crunchy, chewy and flavorful this pizza dough is! Recipe created by Baking Sense.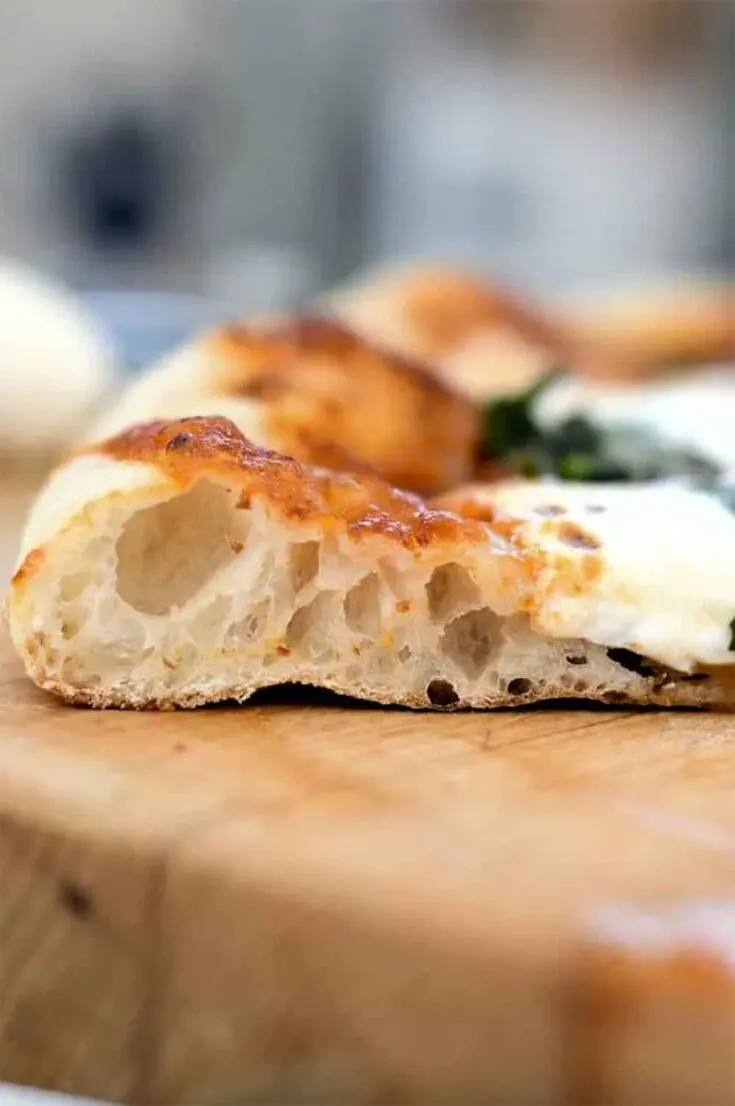 If you're living alone or in a couple, you may only need to make a small batch of pizza base at once. After all, not all of us have that much space in the freezer! If that's the case, this recipe has the perfect quantities! Recipe created by A Head of Thyme.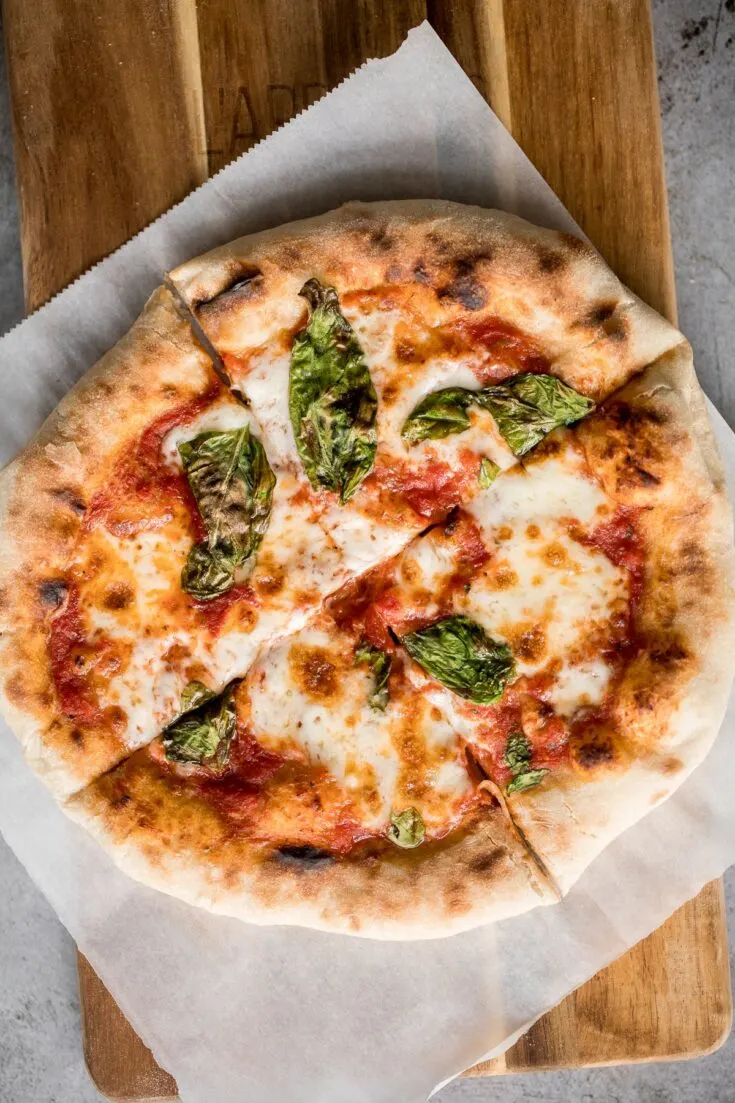 Sometimes, keeping things simple is the best option. That applies to this sourdough pizza crust recipe as well – it's quick, it's delicious and it's really simple! Recipe created by Little Spoon Farm.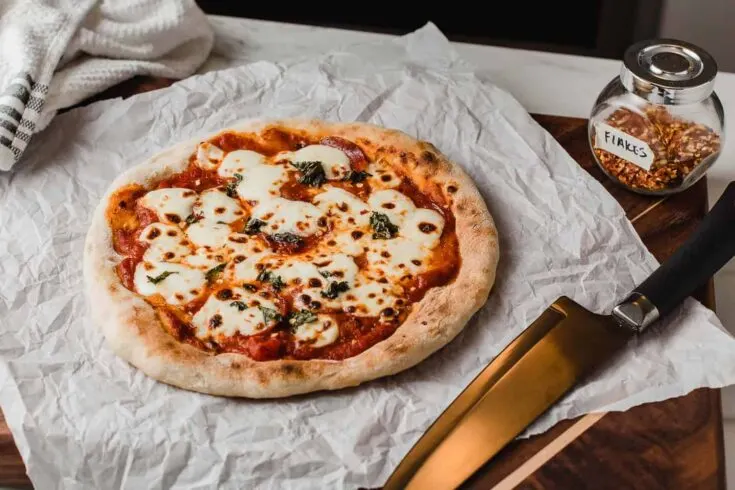 In case you don't have enough options yet, here's another recipe for sourdough pizza crust, this time with no gluten. Perfect if you have the coeliac disease or a gluten sensitivity! Recipe created by Bakerita.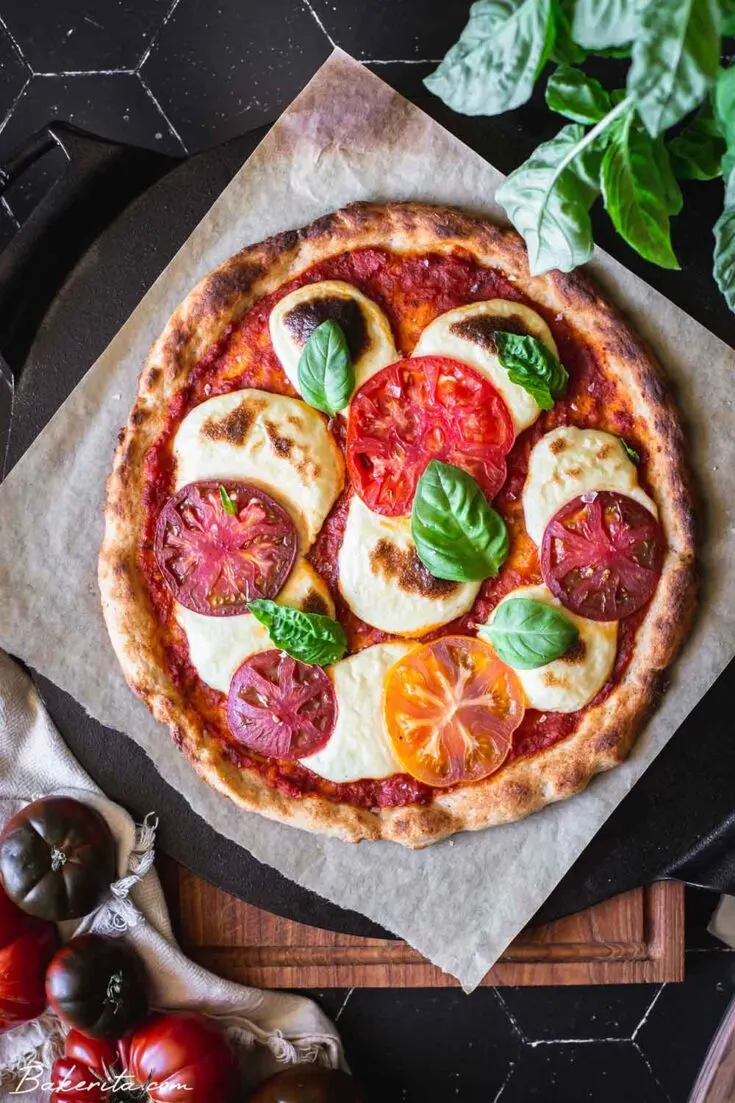 Pssst, I just kept the best for last: this overnight sourdough pizza crust is infused with herbs and it makes one of the most delicious pizza bases I have ever tried in my life. It requires a bit of patience, but it's totally worth it! Recipe created by Rocky Hedge Farm.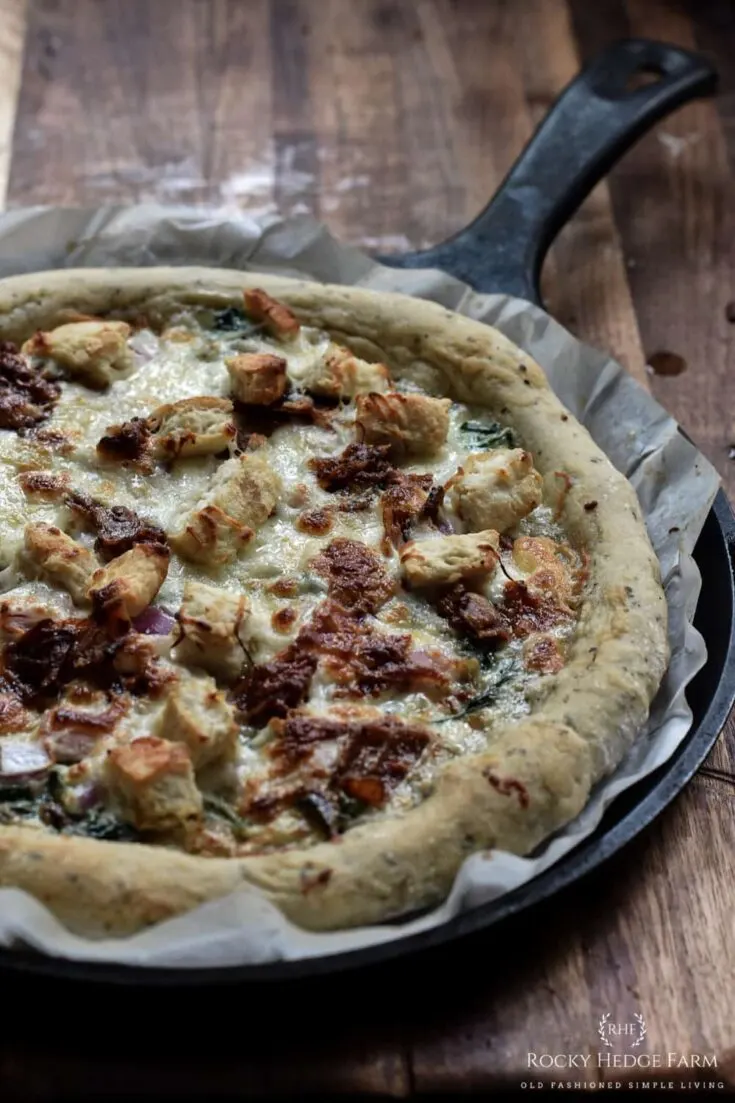 Why is pizza so popular worldwide?
Pizza is a type of flatbread topped with savory ingredients and baked in an oven. Pizza originated in Naples, Italy, and is most often eaten as a meal (lunch or dinner), but it can also be shared with your loved ones, family-style.
Pizza dough consists of flour, water, and yeast — no salt is added to preserve freshness. The pizza crust is typically thin with crunchy margins and a soft middle. And I think we all know this – the crust is what makes all the difference between mediocre pizza and delicious homemade pizzas!
Pizza is one of the most famous Italian dishes. There are many reasons why pizza is popular. The first reason is that pizza is delicious and everyone loves it! It's hard to find someone who doesn't like pizza!
Another reason why pizza is so famous is that it can be customized to fit your liking. You can choose what kind of sauce you want, whether it's a red or white sauce; you can put whatever toppings you want on there as well! You can make a thin crust or thick crust, thin slices of sausage, or pepperoni slices; whatever works best for you will definitely work great on a homemade pizza recipe!
Another reason why I love making homemade pizza at home is the fact that I only need a handful of ingredients. I love keeping the toppings simple, so usually, I'm good with some tomato sauce, mozzarella cheese, and a few leaves of fresh basil.
There are so many ways to make pizza, it can be hard to know where to start. But I'll tell you one tip that will completely change the way you make and enjoy pizza: make your homemade dough with sourdough!
Why is sourdough pizza so good?
You may have heard that sourdough is healthier than regular bread, and you'd be right! But how does it compare to pizza dough? Here's why sourdough pizza is better for you than the traditional variety!
For starters, it's healthier. Sourdough bread contains more antioxidants than yeast-based bread because of its fermentation process (a longer fermentation period means more time for the enzymes to work).
Secondly, it's cheaper. The costs of making a batch of sourdough are very low (you only need water, flour, and patience!), and you'll have plenty left over for future batches — making your own dough is far less expensive than buying it at the store or ordering it at a restaurant.
Thirdly, it's more flavorful. The longer fermentation period means more flavor from the yeast to complement your toppings. And finally: It's just plain fun to make your own sourdough pizza! From mixing up the dough to rolling out each individual slice by hand, making your own homemade pizza will take up most of your afternoon/evening but leave you feeling accomplished and happy!
Any pizza is better on sourdough! And if you haven't already jumped on the sourdough pizza train, now is the time. In order to help you out, I hand-picked a selection of 10 sourdough pizza recipes from some of my favorite food bloggers around the world. These recipes will bring Italy to your plate. Scroll down, dive in and explore all of them!
Happy cooking! 🙂
Best Sourdough Pizza Recipes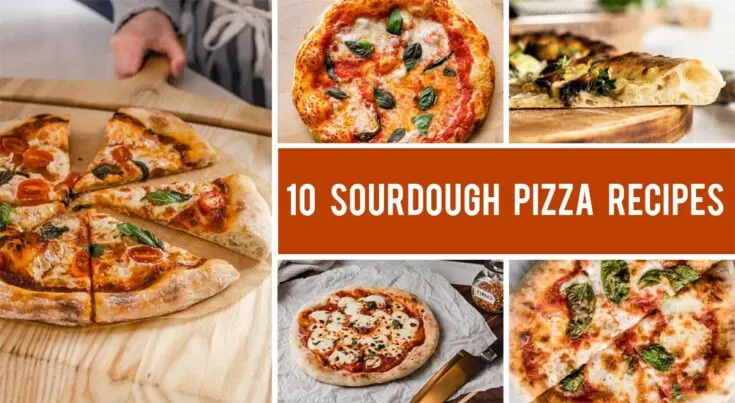 If you want to experiment with homemade sourdough, here's where to start! Here are 10 incredible sourdough pizza recipes that will bring Italy to your plate!
Instructions
Choose your favorite sourdough pizza recipe.
Organize all the ingredients.
Prep some delicious pizzas made with sourdough.