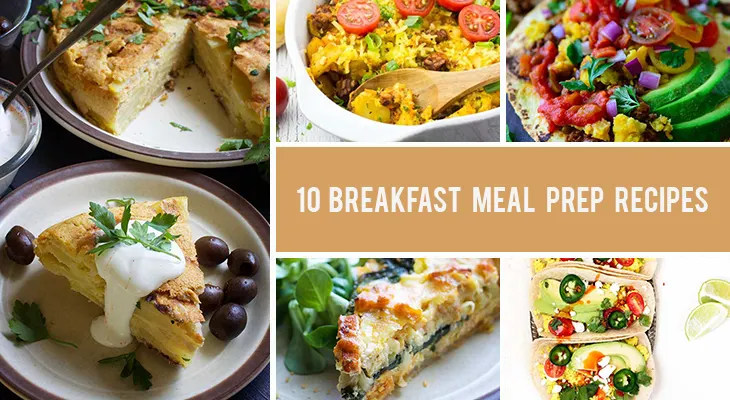 Here are 10 breakfast meal prep recipes you can make in advance. No need to worry about what you're going to eat in the morning for the whole week!
Breakfast is considered the most important meal of the day. This first meal of the day must provide our bodies with the right nutrients and vitamins that will help us start the day right, full of energy and ready for all of the upcoming tasks.
If you are used to skipping breakfast when you wake up, maybe you need some inspiration for recipes that will make you feel excited about mornings and breakfast! Another great idea is breakfast meal prep, which basically means taking the time over the weekend to prepare all the food you are going to eat in the following week.
Imagine this: waking up in the morning and knowing that there's a delicious slice of tortilla or a jar packed with oatmeal or chia pudding waiting for you to consume! All you need to do is wake up, open the fridge and enjoy it! Mornings don't sound so bad anymore in this scenario, right?
Transforming your mornings into a relaxing ritual is very easy if you decide to prepare your meals in advance! And because I want to inspire you with some amazing breakfast meal prep recipes that can be cooked in advance, I created this list that reunites 10 meal prep recipes for breakfast! I frequently make these recipes and ever since I started doing this, my mornings are only getting better and better!
Click on the linked titles in order to access these vegan meal prep recipes for breakfast. Many thanks to all the amazing food bloggers who created these wonderful recipes! You will also find here a couple of my own recipes that I totally recommend for breakfast. Give them and go and don't forget to tell me which of these recipes is your favorite!
---
It's time to stop worrying about what you're going to eat! Whether you simply want to get in shape, eat less processed foods or you're struggling with food allergies and intolerances, I created the personalized meal planner app to help you. [x_button shape="square" size="mini" float="none" target="blank" href="https://gourmandelle.com/custom-meal-plans/" info="none" info_place="top" info_trigger="hover"]GET YOUR MEAL PLAN![/x_button]
---
Breakfast Meal Prep Recipes
This vegan potato tortilla is one of my favorite breakfasts when I feel like eating something special or I need to feed a crowd! This tasty vegan tortilla has the same taste and texture as the authentic Spanish version, but is completely egg-free, super filling and very easy to prepare! Plus, you can totally experiment and add as many veggies to it, if you want : )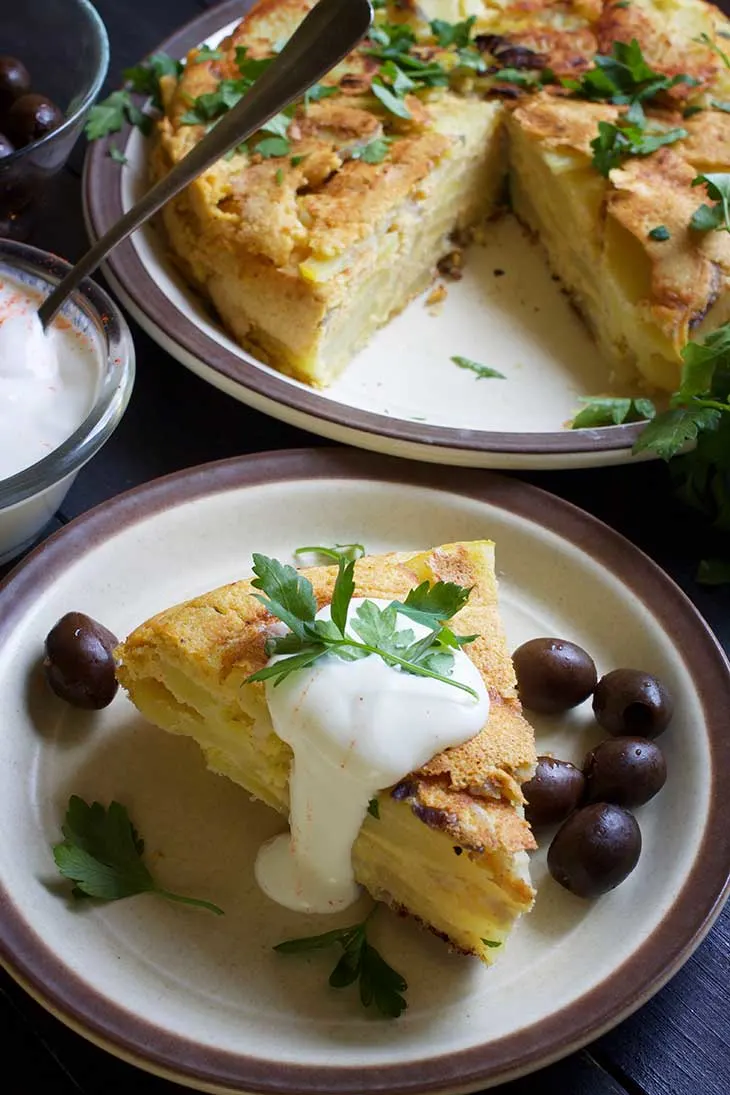 This hearty breakfast casserole is perfect if you want to satisfy both omnivores and vegans! Smoky BBQ tempeh, silken tofu "eggs", potatoes, herbs and vegan cheese combined in order to create a delicious baked treat that will give you lots of energy for a great start of the day. It's super delicious, whether you decide to have it for breakfast or brunch!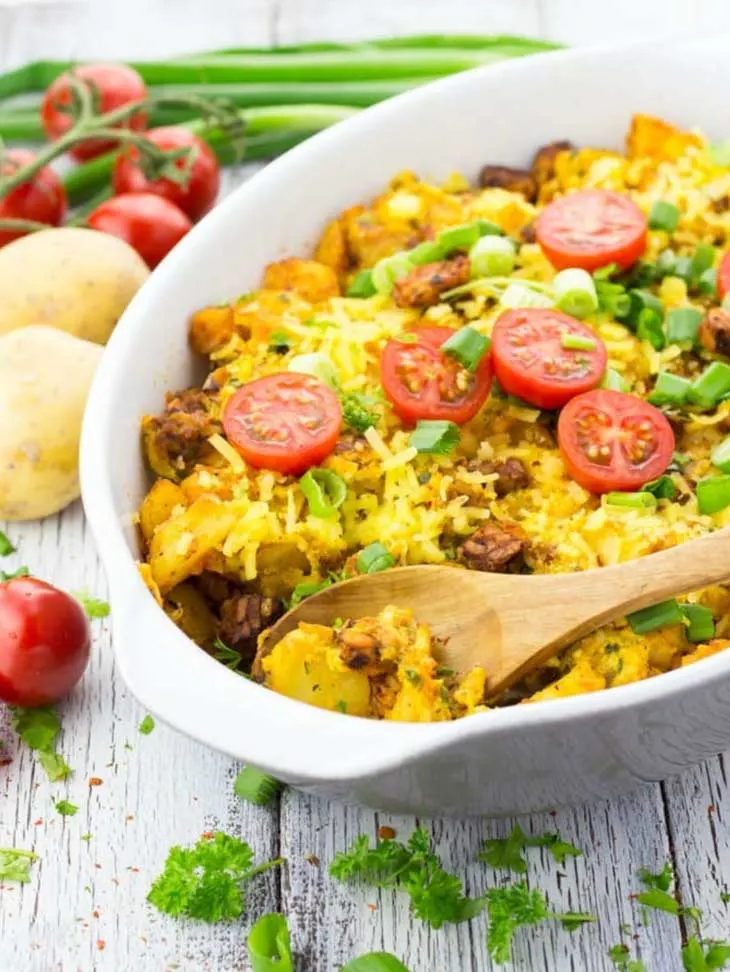 The only thing I love more than tacos, is when they are adapted for a scrumptious vegan breakfast! This recipe uses chickpea flour scramble as an egg substitute and vegan lentil chorizo, but the best part about it is that there are tons of ways for you to create your breakfast tacos by adding or removing ingredients! Let know imagination flow!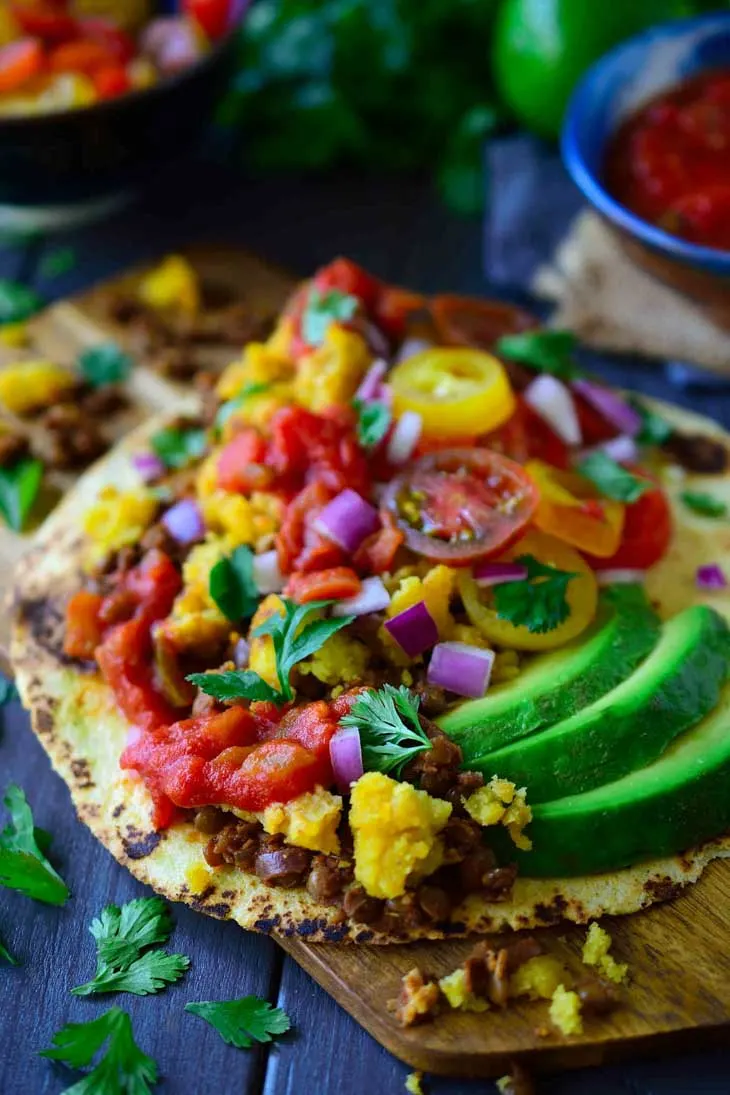 Smoothies are literally the easiest possible way to get a quick but nourishing breakfast, so you won't ever make an excuse for skipping breakfast! The article reunites 4 different smoothie recipes and flavors that will fit all tastes. You can even go crazy with the combinations if you want to create the perfect smoothie for you. From fruity smoothies to low-sugar and green smoothies, these will make your mornings easy!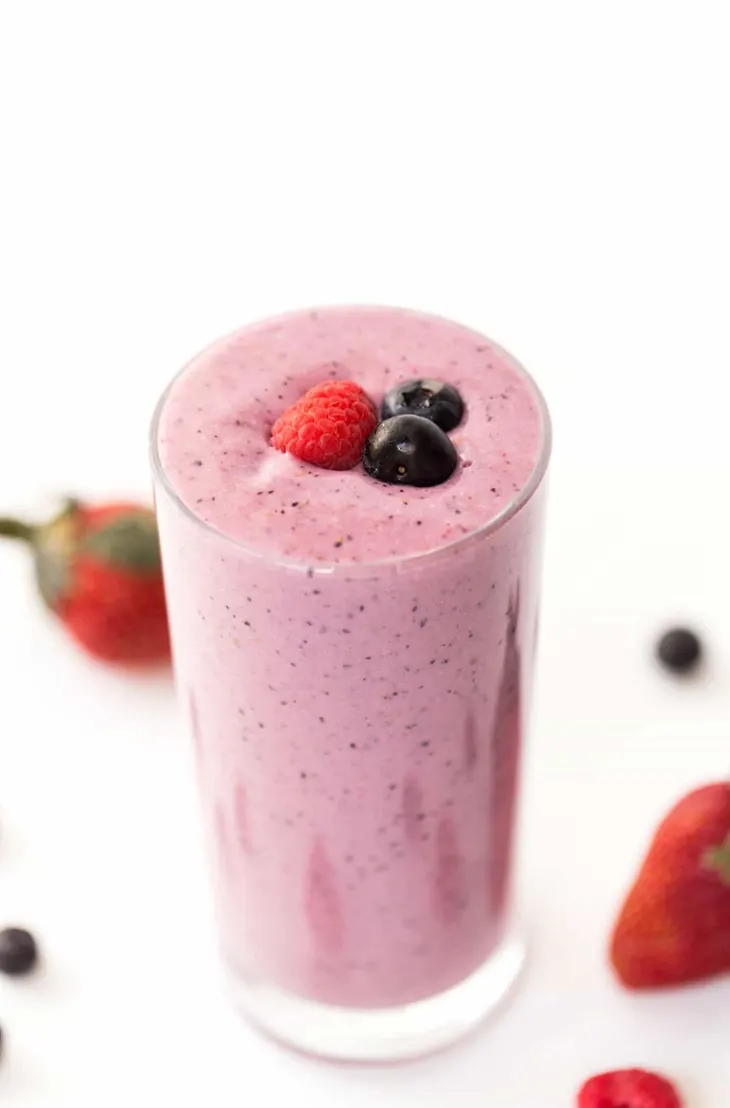 If there's a food that doesn't get nearly enough of the love it deserves, that is oatmeal. Oatmeal is so fast and super easy to pour in a mason jar and bring to work! This oatmeal is packed with flavor, fiber and tons of vitamins, which makes it the perfect way to start your day! Of course, you can even customize it with your favorite fruits or even a spoonful of creamy coconut yogurt on top!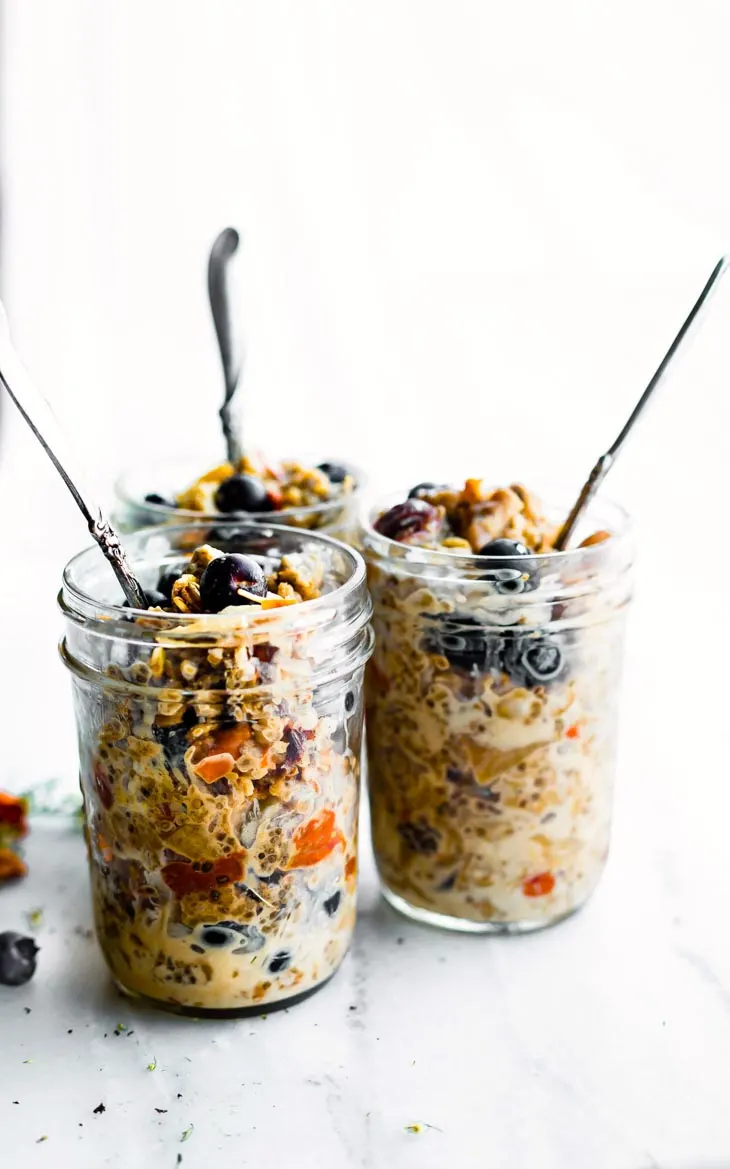 These breakfast tacos can convince anyone that you don't need eggs for a fluffy, soft scramble! This amazing tofu scramble is full of proteins, and once you add it into corn tortillas and you pack it with avocado, tomatoes, cilantro and whatever else crosses your mind, it turns into a delicious, satisfying, fast and inexpensive breakfast. Give it a try!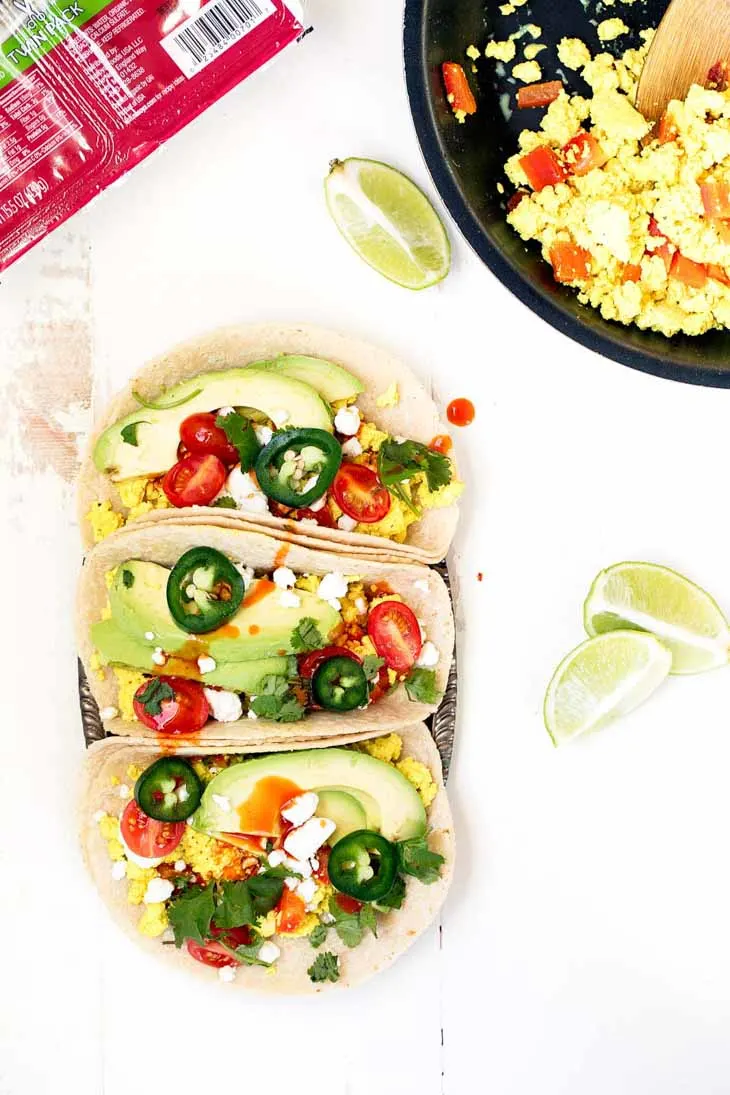 This is a recipe for all the peanut butter aficionados out there – who would've thought the peanut butter flavor comes out so strong and delicious in oatmeal? What makes this recipe so incredibly easy is the fact that you can cook it overnight, resulting in a creamy, rich and luxurious breakfast!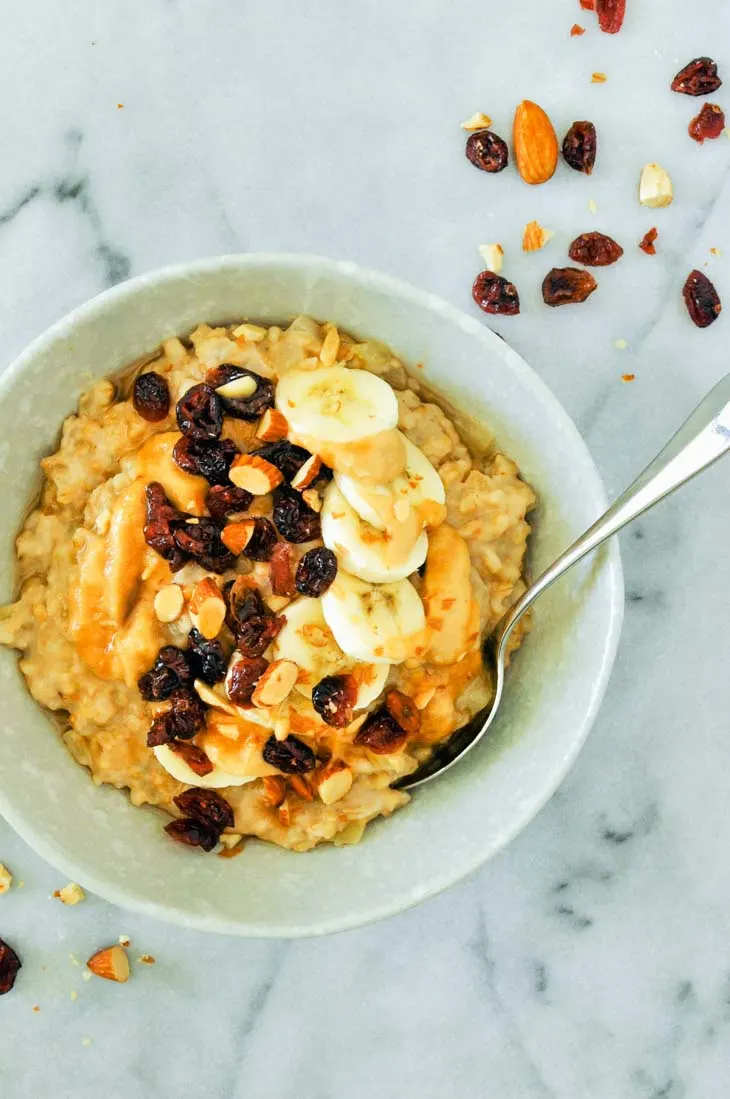 What's not to love about a classic, charming Quiche Lorraine?! The amazing quiche has a crispy, buttery crust and a fluffy filling that can be made with so many flavors (veggies, cheese, nuts, meats or even seafood). If you serve it with a fresh side salad, it makes the ideal breakfast or brunch. My 'veganized' recipe packs all that flavor and texture without any dairy!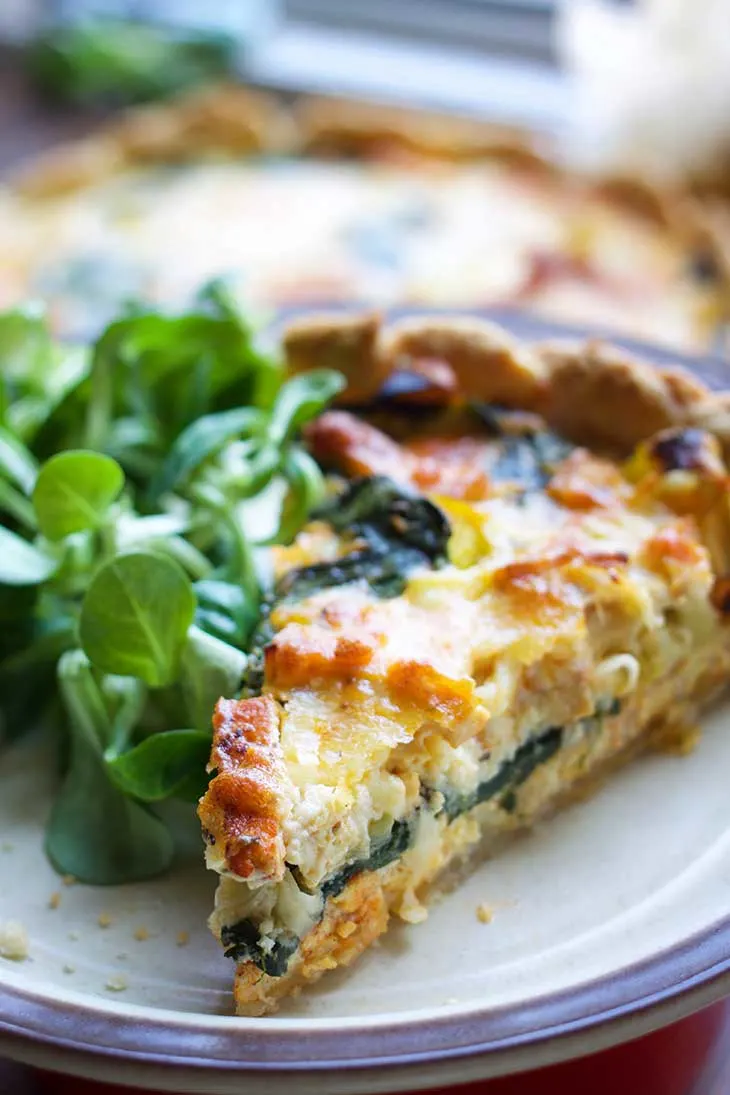 If you still need to be convinced of the versatility and deliciousness of oatmeal breakfasts, this one's for you! From lemon blueberry to maple apple, this article packs up a lot of meal prep oat inspiration, full of nutritious goods and a special taste, similar to your favorite desserts. Try the suggested toppings over the base of healthy carbs and fibres and you'll never find breakfast boring again!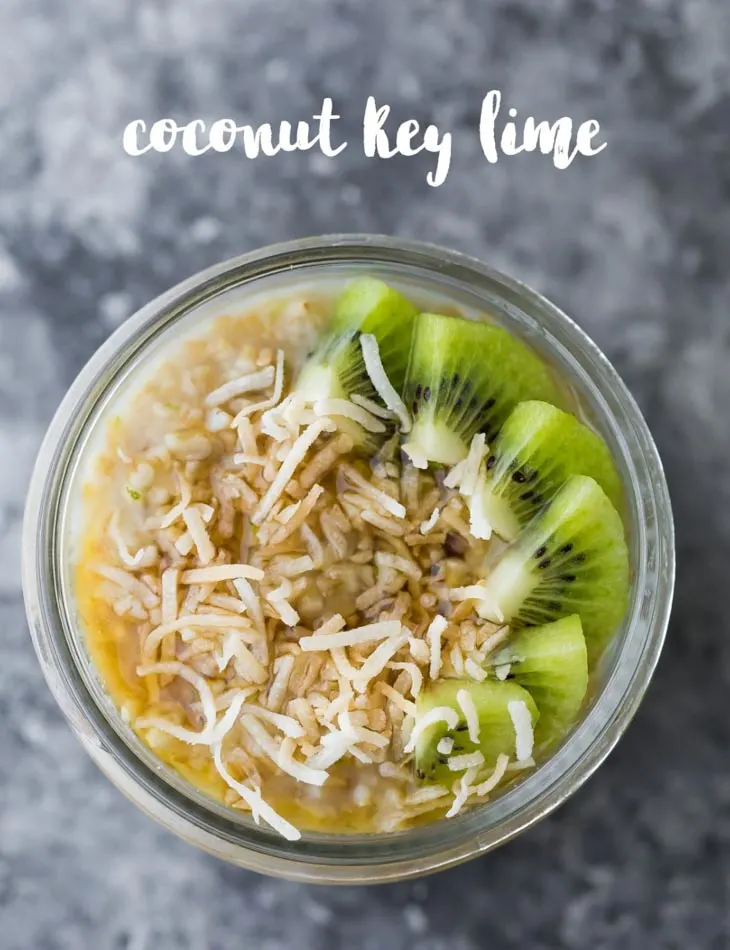 Chia seeds have tons of health benefits and can be easily turned into a creamy, delicious breakfast or dessert that will keep you satisfied for a long time! Chia seed pudding is so versatile and incredibly easy to make, it has become one of the most popular breakfast options out there! If you haven't yet tried its fantastic texture, now it's the perfect time to give it a go!