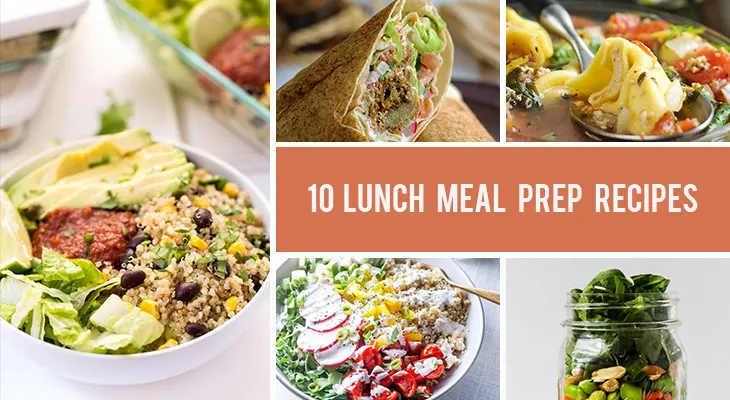 Here are 10 healthy lunch meal prep recipes you can make in just a couple of hours and that will feed your entire family for the whole week!
Do you find yourself to be forever in a rush, skipping the most important meals of the day? I did that too until I discovered my favorite trick of all-time: meal prep! Meal prepping is a great habit that will help you save a ton of time and money and you will never have to find an excuse to skip a meal again!
Today we are taking a closer look at some of the best recipes for lunch – one of my favorite meals of the day. Lunches shouldn't be served in a rush, but in case you don't have the time to enjoy them properly, these amazing lunch meal prep recipes will work great if you want to pack a meal for work or even school. All you need to do is to find your favorite lunch recipes in this list, make a big batch over the weekend and you'll have many amazing lunches to eat in the following days! Sounds so easy, right?
And because I want to show you just how amazing meal prepping is and how many incredible recipes are out there, I created this yummy list with 10 of my favorite healthy lunch meal prep recipes. I tried to include in this list a variety of recipes, including international ones such as a Greek moussaka, a Spanish paella, an Italian tortellini soup and many more! All the recipes in this list are vegan, healthy and made with delicious ingredients that you probably already have at home.
Click on the linked titles in order to access these amazing vegan lunch recipes for meal prep. Although you will find here 6 of my own favorite recipes, the rest of them were created by some amazing food bloggers that I recommend you follow. Enjoy the yummyness!
---
It's time to stop worrying about what you're going to eat! Whether you simply want to get in shape, eat less processed foods or you're struggling with food allergies and intolerances, I created the personalized meal planner app to help you. [x_button shape="square" size="mini" float="none" target="blank" href="https://gourmandelle.com/custom-meal-plans/" info="none" info_place="top" info_trigger="hover"]GET YOUR MEAL PLAN![/x_button]
---
Healthy Lunch Meal Prep Recipes
I can't get enough of this vegan Greek moussaka – it's so delicious and filling I could have it for lunch or dinner every day! This amazing dish always gives me the comforting feeling of homey slow-food. The Mediterranean flavors and eggplant texture stay the same even if you reheat it and serve it for the next few days!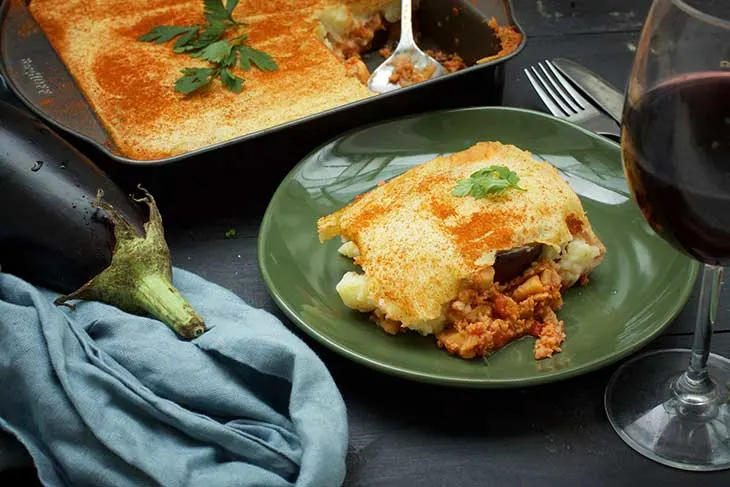 These quinoa burrito bowls encapsulate the best flavors of the Mexican cuisine, in a very easy to prepare (and to eat!) dish that you can also bring with you for lunch at school or work. I just love how this dish is packed with protein and fiber. Plus, you can add your favorite toppings for more texture – try bell peppers or tofu, for example!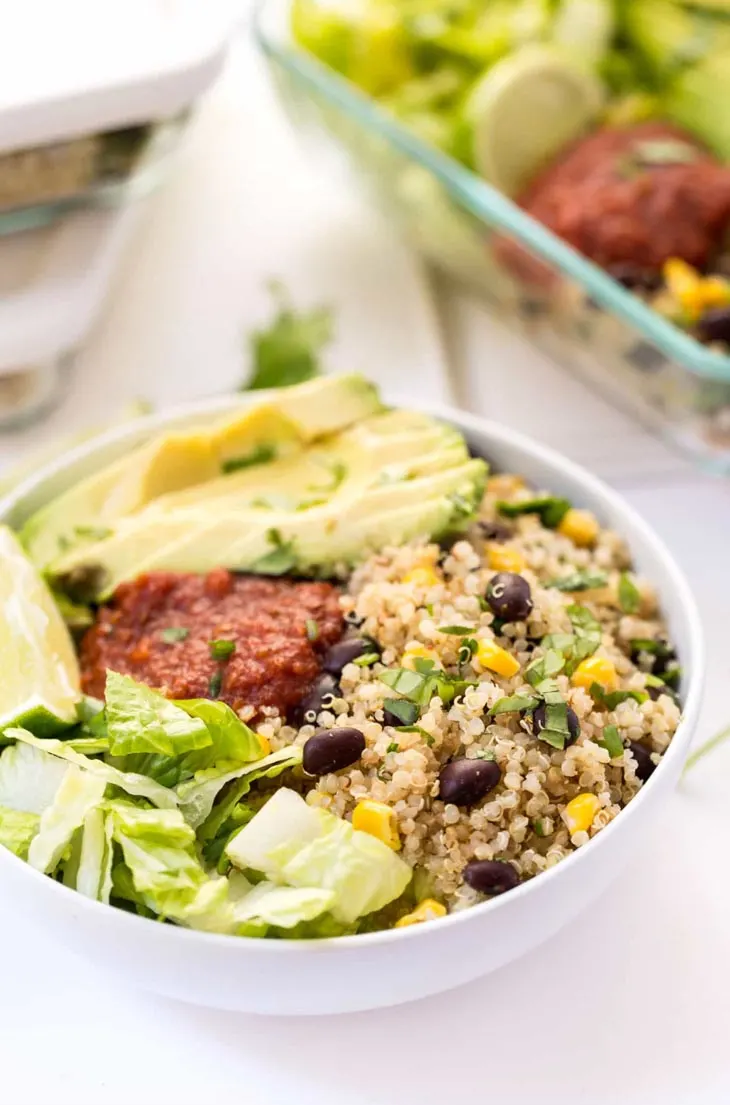 My vegan paella is an all-time lunch meal prep classic. I loaded it with my favorite type of mushrooms (Oyster, of course) and olives to give it a great, satisfying texture, plenty of veggies and a hint of nori in order to remind you of the seafood flavor of the authentic recipe. Give it a try!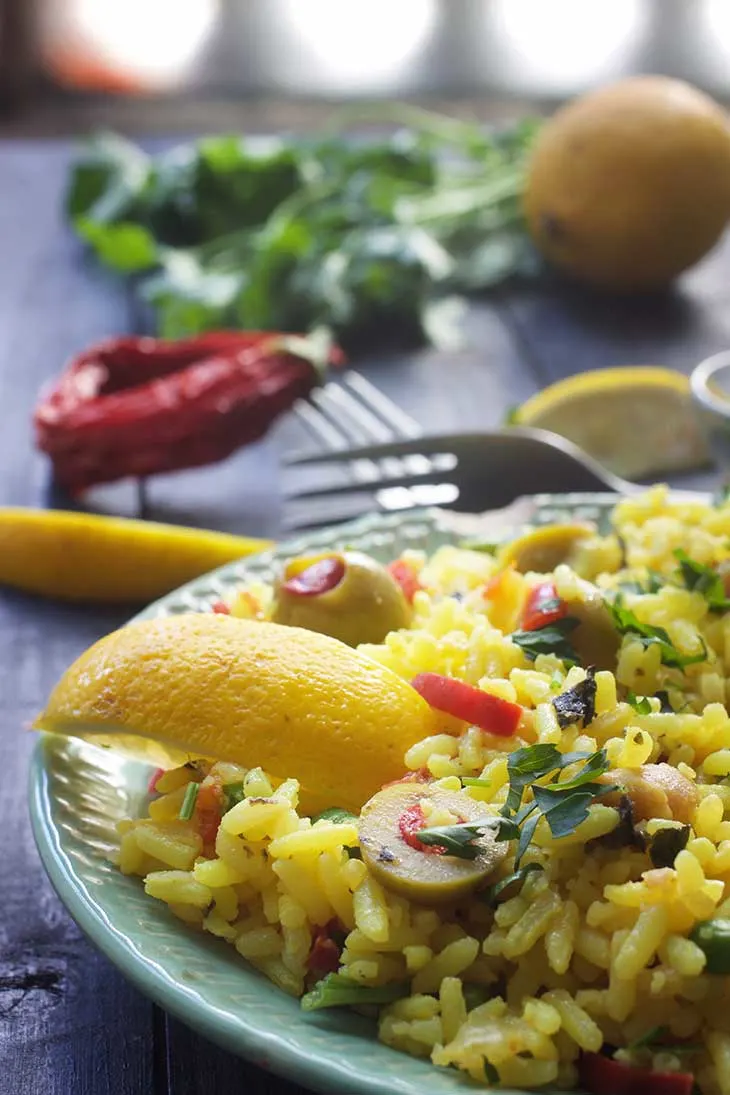 My take on this vegan soup brings a modern taste to the classic Italian dish, thanks to the exotic flavor and creaminess of coconut milk. A big bowl of this vegan Tuscan soup or white bean soup makes for a dream lunch. And because it's so hearty, comforting and easy to make, I'm sure you will love it too!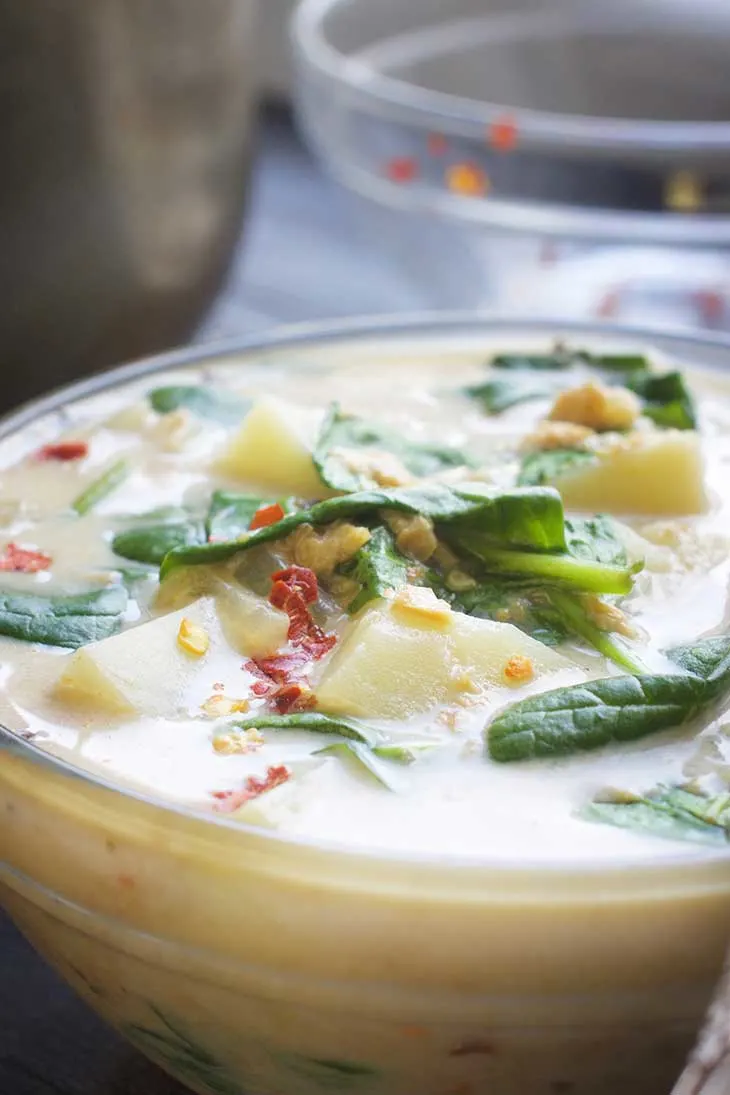 While I love a crunchy, refreshing salad, whenever I need a reassuring, home-cooked hot lunch, I go for this vegan tortellini soup. It's so colorful, warming and full of greens, that you'll fall in love with it instantly! I have no doubt that you will appreciate the smoky flavor of the vegan sausage!
Ideal if you're always rushing, this inexpensive, satisfying recipe for tofu burrito bowls takes 15 minutes to make from start to finish! It's a great, kid-friendly recipe reminding of the fun of messy Mexican food, but loaded with good fats, protein and fiber. Top it with your favorite ingredients – avocado, onion, salsa – and you're good to go!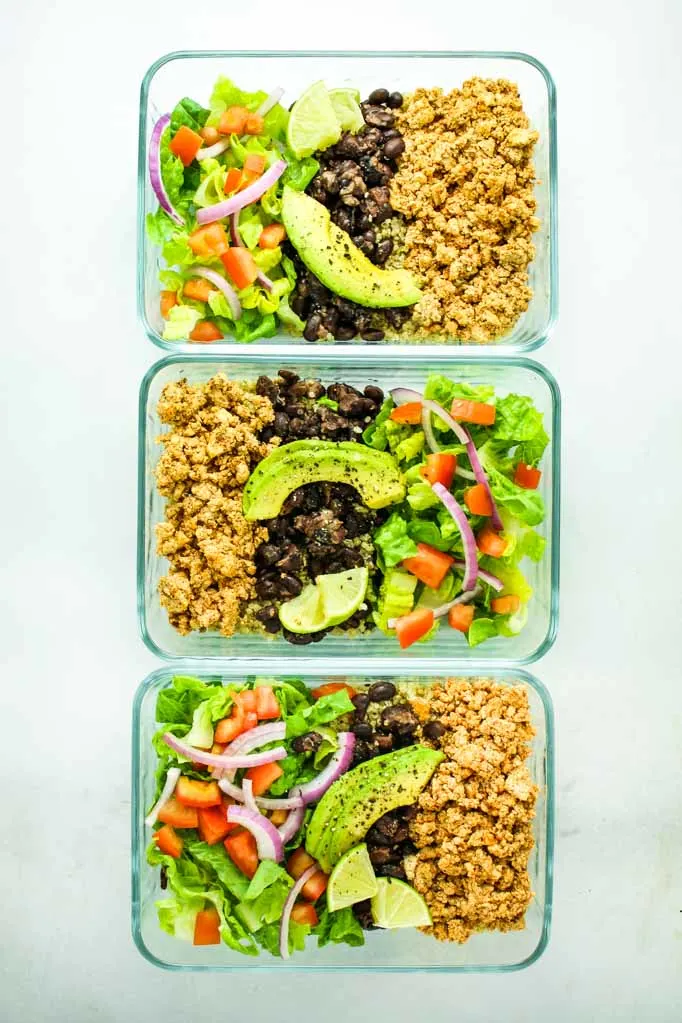 These vegan mason jar salads are the ultimate idea for a lunch meal prep – so you won't have an excuse for skipping a meal anymore! The ingredients are layered so pretty and the end result is so colorful! Plus, they come in tons of options (from a Crunchy Asian salad to a fruity kale one). It's guaranteed you'll find a favorite!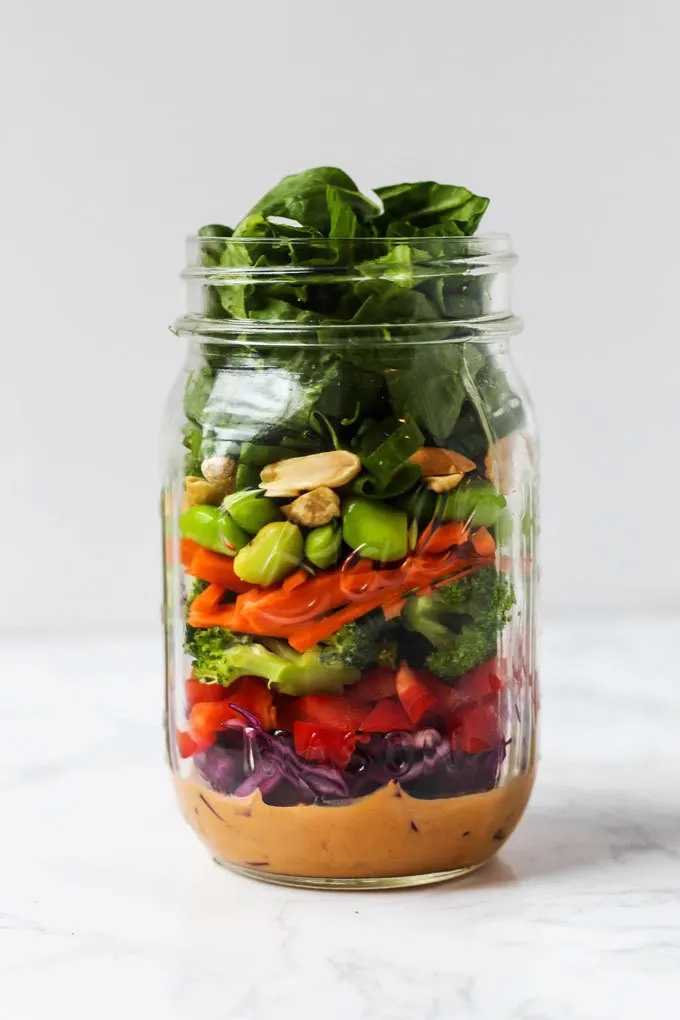 This vegetarian cassoulet is exactly what you need when mid-day fatigue starts setting in. It's creamy thanks to the amazing beans, bursting with flavors and it reminds me of the hearty slow-cooked meals my grandma used to make! This vegetarian cassoulet is one of the best comforting lunches to help you power through a busy day!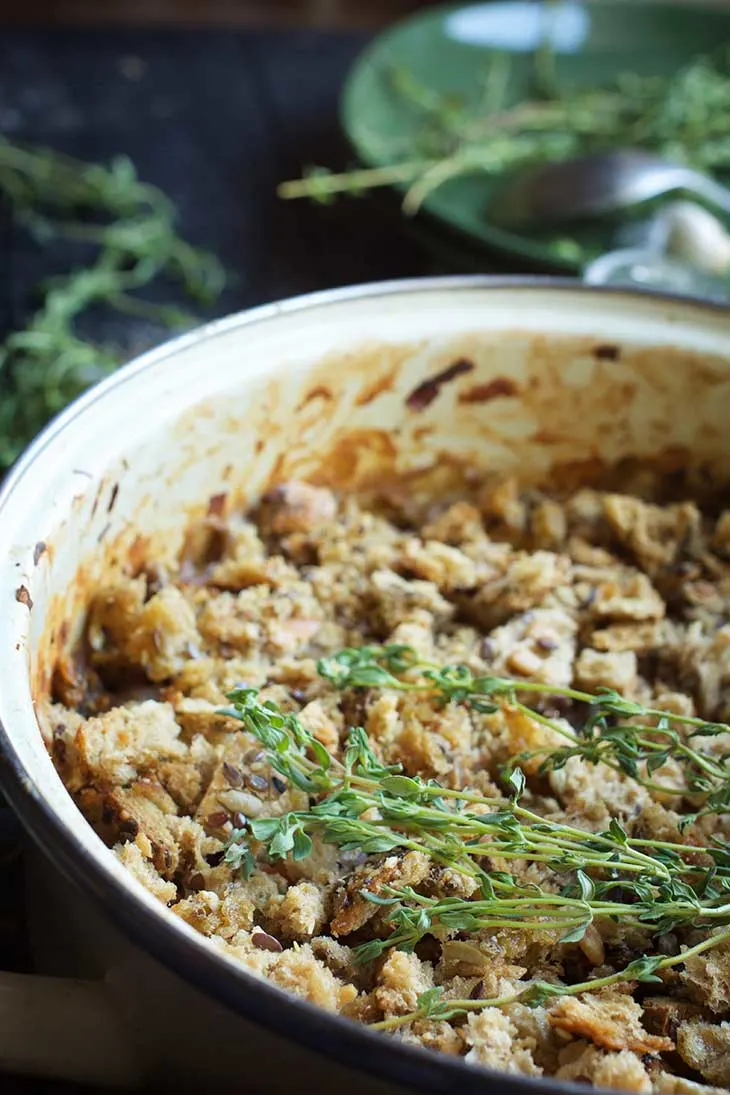 You may already know that I just can't get enough of nutty, crispy, delicious falafels! Falafels reflect the Middle Eastern cuisine perfectly, one of my favorites, and they make for a very filling meal, perfect to pack for school or work, or even adapt into meal prep! Squeeze them into wraps with your favorite vegetables and lots of tahini – what's not to love about this recipe?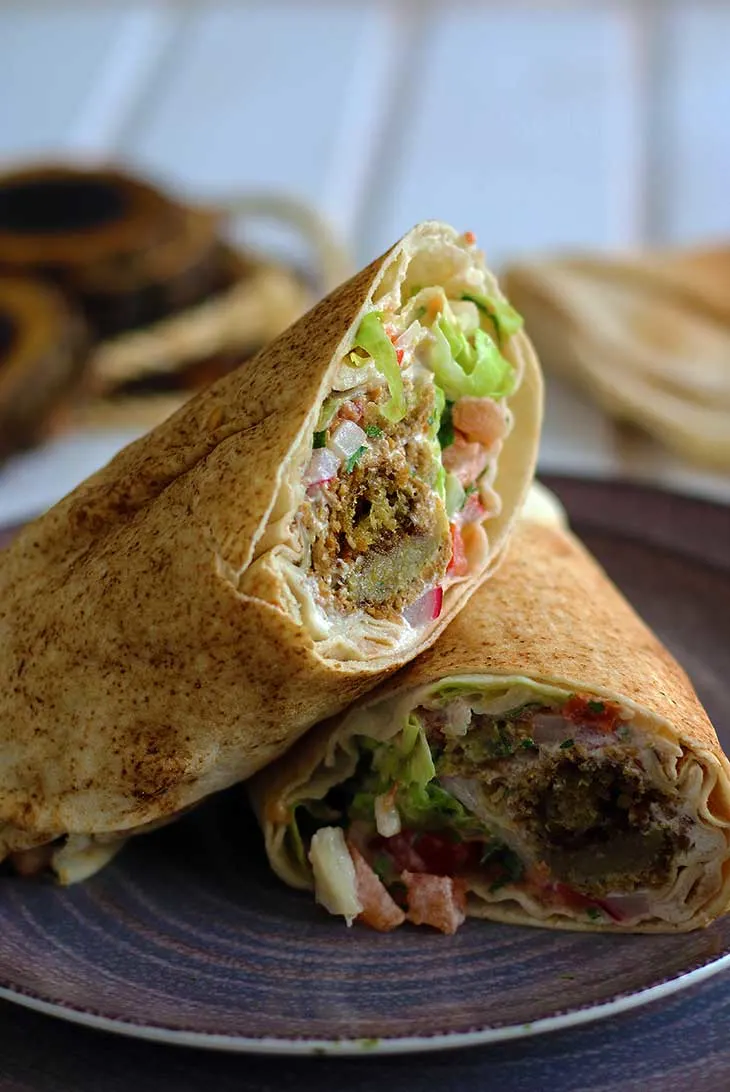 I simply love recipes that you can customize according to your preferences and moods, and this vegan lunch bowl is one of them! It is so easy to make a huge batch as meal prep for lunch and toss it with your favorite veggies and dressings. You simply have to give these vegan lunch bowls a try! The creamy Italian dressing is to die for!