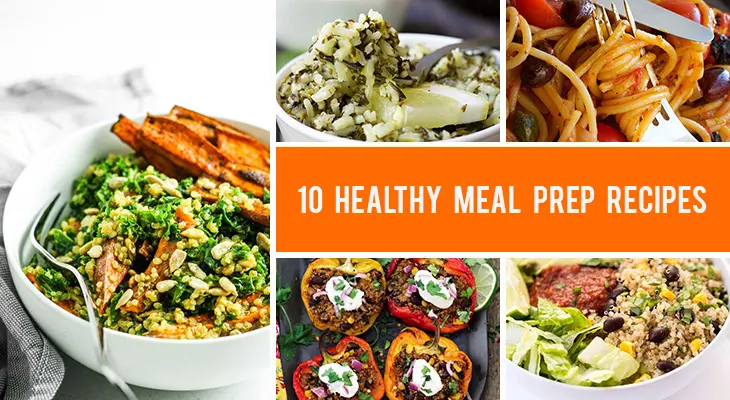 Here are 10 healthy meal prep recipes that will become your favorite go-to meals. Prepare these in advance and you'll have food for the rest of the week.
Ever since I discovered meal prep, my life has become better and better! I've told you about meal prepping before, but I can't stress enough how amazing it is. Meal prepping is a great way to save time and money and to make sure you know what you eat on any given day of the week. It is also a great way to avoid last-minute fast-food orders when you have no idea what to eat, as you will have all your meals prepared and scheduled beforehand. How convenient, right?
Even though you will prepare your food ahead of time in larger quantities that will last you for several days, this doesn't mean you will get bored with your meals and food! You can tweak and change the recipe every time and, if you choose your dishes carefully, you will enjoy every bite without getting tired of the meals!
If you need some inspiration for easy, delicious and healthy meal prep recipes that will become your favorite, then you have come to the right place! In this list, you will find 10 of my favorite meal prep recipes that I always enjoy to make. Prepare these over the weekend and you will have delicious meals for the rest of the week! You will find here many different recipes that will fit each taste – from Mexican dishes such as enchiladas and stuffed peppers to Greek, Italian and French-inspired ones, this list will provide a lot of inspiration!
Click on the linked titles in order to access these healthy meal prep recipes. You will find here 7 of my own recipes, but also some amazing dishes created by other talented food bloggers that I recommend you follow.
---
It's time to stop worrying about what you're going to eat! Whether you simply want to get in shape, eat less processed foods or you're struggling with food allergies and intolerances, I created the personalized meal planner app to help you. [x_button shape="square" size="mini" float="none" target="blank" href="https://gourmandelle.com/custom-meal-plans/" info="none" info_place="top" info_trigger="hover"]GET YOUR MEAL PLAN![/x_button]
---
Healthy Meal Prep Recipes
These delicious vegan enchiladas have got to be first on my meal prep list of favorites – they're easy to make and the recipe packs all the specific flavors of the Mexican cuisine. Best part? The enchiladas are amazing even reheated the next day. Add lots of vegan cheese, cilantro and avocado sauce on top and there you have it – the absolute comfort food!

This vegan Greek Moussaka takes me straight back to childhood! The recipe makes a huge tray that I could happily eat from for a few days in a row, making this the perfect meal prep dish for a busy week! The hearty combination of eggplant, potatoes and Oyster mushrooms holds its flavors even reheated from the fridge!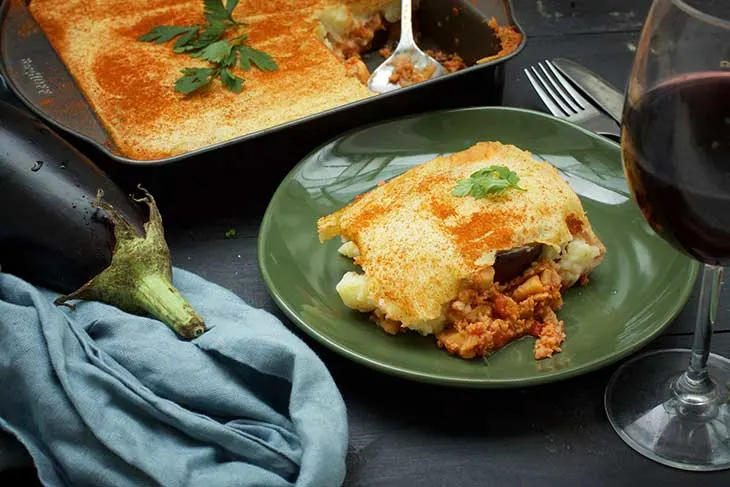 If you're a fan of lasagna (or pasta in general), then this vegan take on the Greek recipe will completely charm you! The lentil and veggie filling, combined with the creamy vegan Bechamel sauce makes it extremely satisfying! Plus, the preparation couldn't be easier, so you'll have a delicious meal prep dish in no time!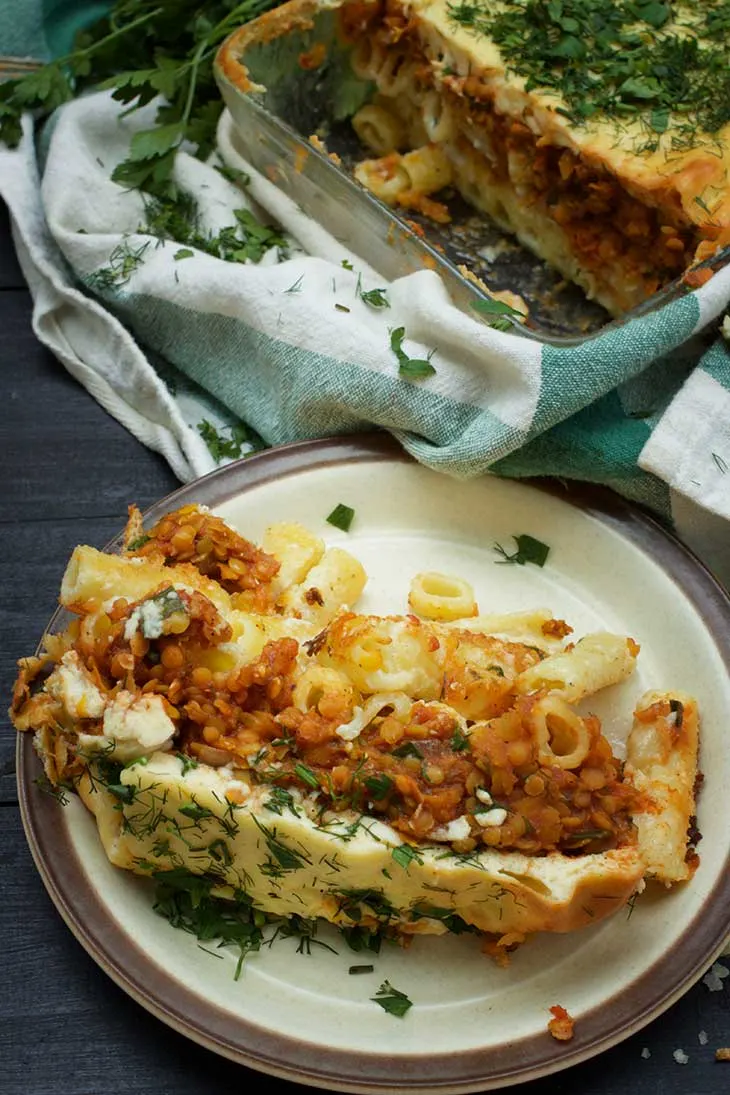 In my opinion, pasta dishes are some of the simplest, most satisfying recipes ever! Besides being very easy to make, pasta dishes reheat really well and are easy to pack for work or school, which means they are great meal prep dishes! Spaghetti alla Puttanesca, a great Italian classic that I've turned vegan, will surely satisfy your taste buds!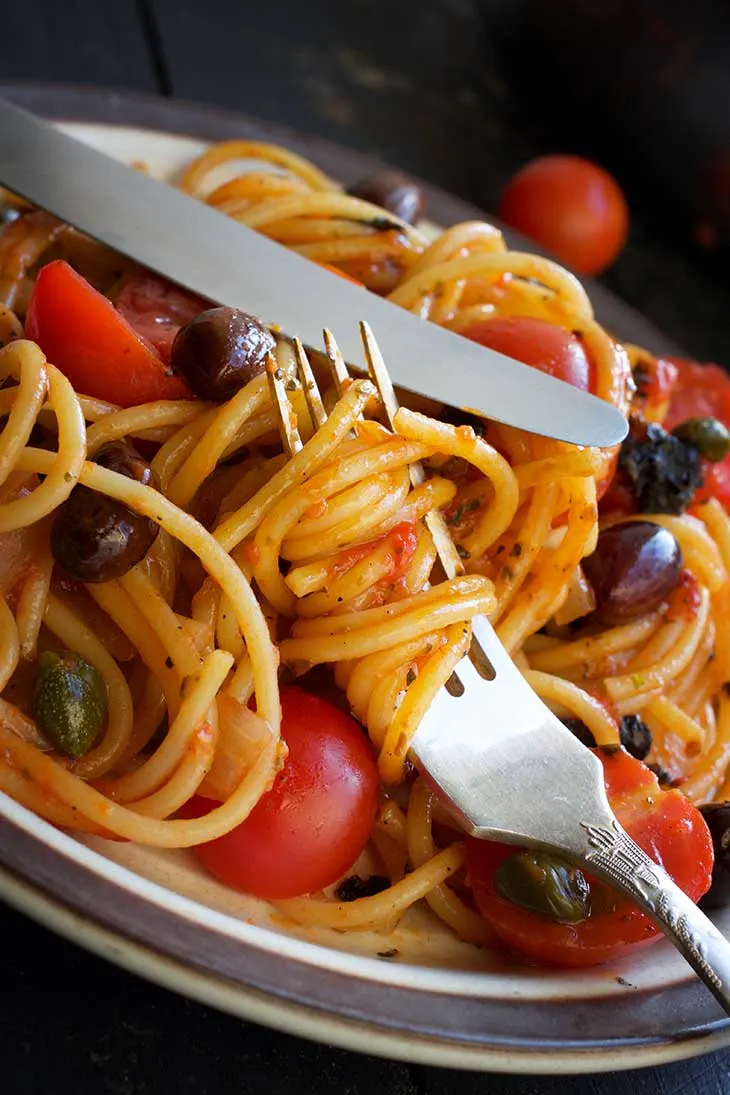 Spanakorizo is a very easy, filling and refreshingly Mediterranean recipe thanks to the combination of olive oil, herbs and lemon. This Greek spinach rice makes for a delicious meal prep recipe that can be enjoyed either hot or cold, at home or on the go! Make a big batch that you can enjoy as it is or use it as a tasty stuffing for veggies!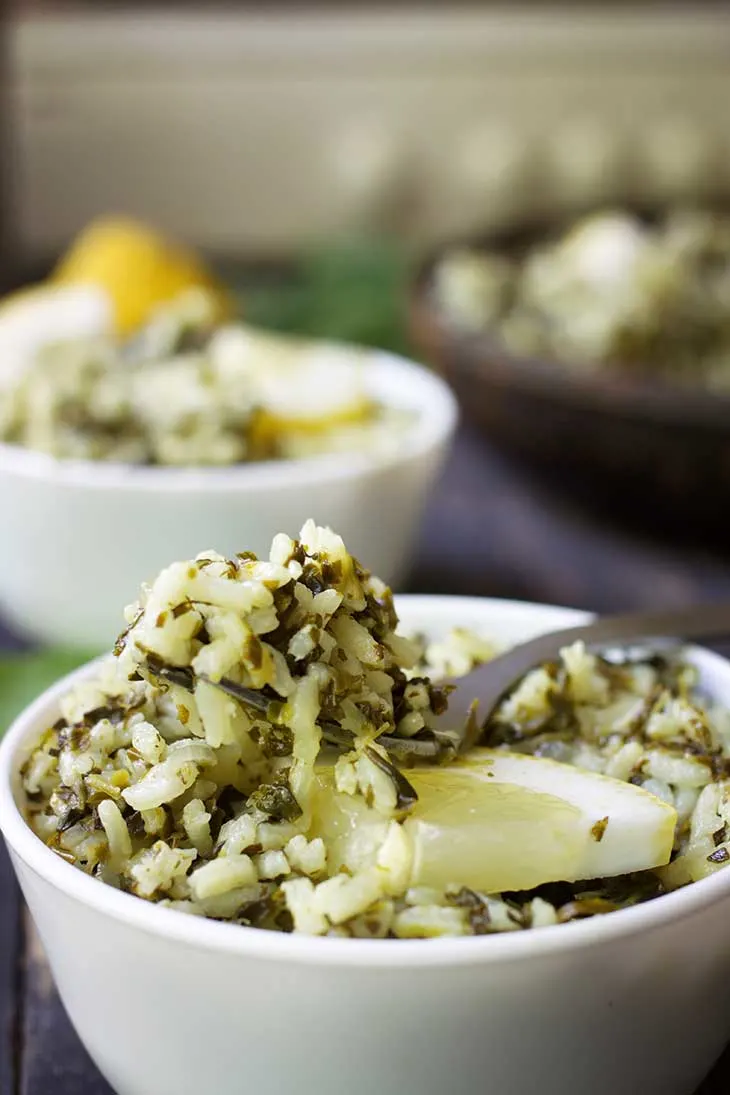 I am absolutely obsessed with the dairy-free creaminess of this French-inspired dish! Coconut milk, vegan cheese and tofu are used in order to create a recipe that is extremely similar to the texture of the cheesy, buttery authentic recipe, and it tastes divine! Give it a try and I'm sure you'll agree 🙂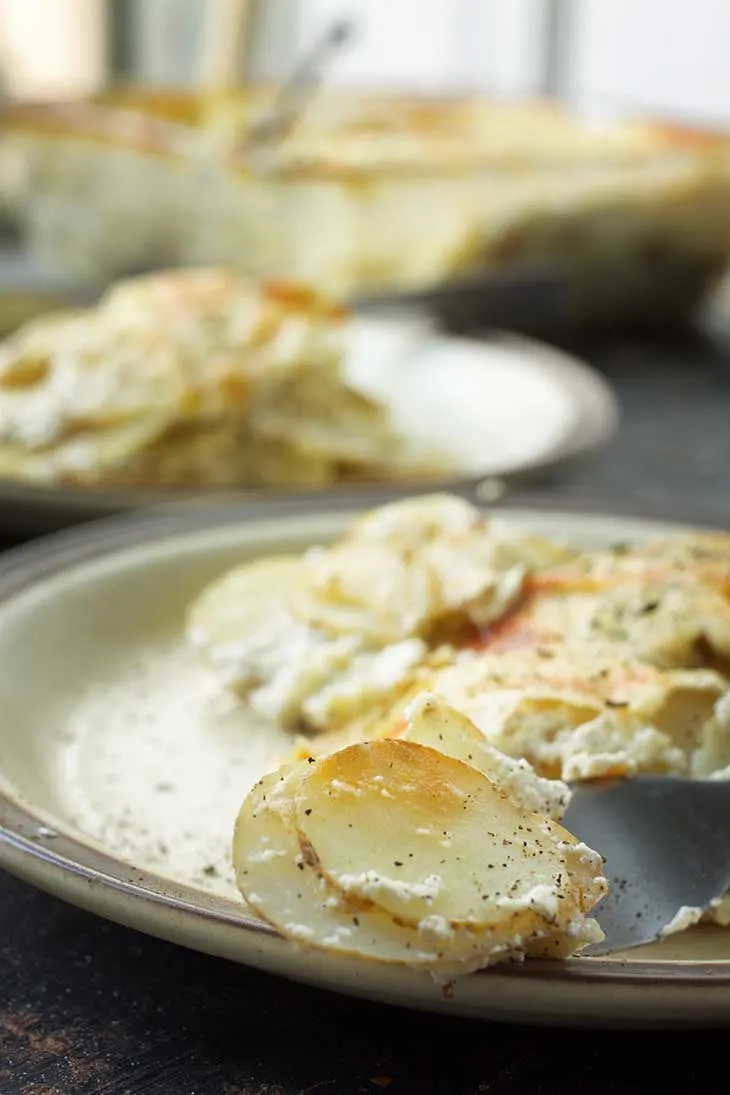 I absolutely love this superfood and comfort food salad! There are some tweaks and surprises to the recipe (hint: smoky roasted sweet potatoes and a flavourful miso citrus dressing) that will guarantee you won't ever get bored of this dish! So don't hesitate and add this to your list of meal prep inspiration!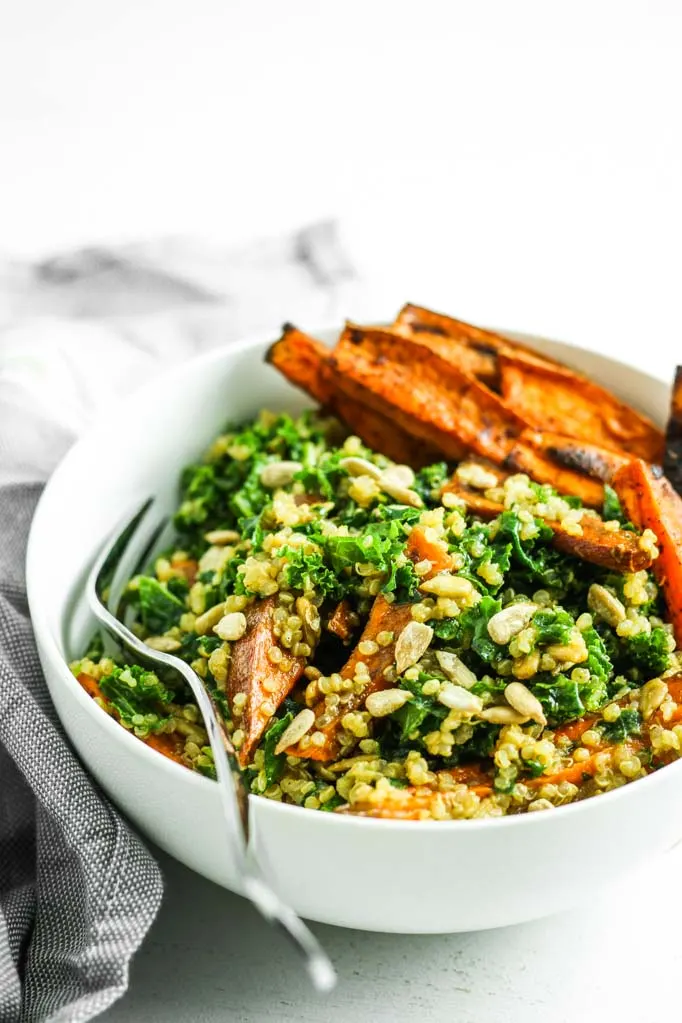 If you're looking for an exotic recipe, this hearty, slightly spicy, Indian chickpea stew will satisfy your cravings! Chickpeas are a great source of protein and this recipe is an incredibly flavourful meal prep dish! Serve it with fluffy basmati rice to make the best out of this mix of flavors. Give it a go and share it with your friends and family!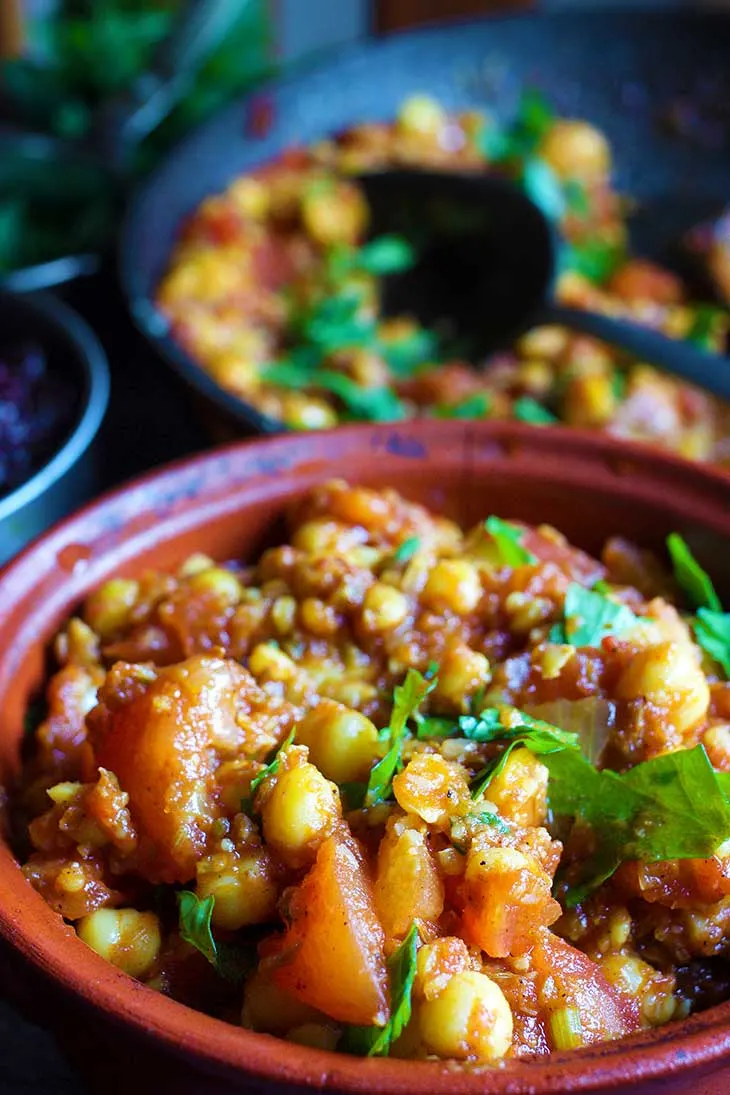 These juicy quinoa stuffed peppers are simply perfect! They are bursting with sweet, smoky and spicy flavors and the quinoa and beans filling provides lots of protein and fiber! These stuffed peppers are rich and filling, but not heavy, which makes it basically perfect. Give them a try with some vegan cream and cilantro sprinkled on top and you'll see how amazing they are!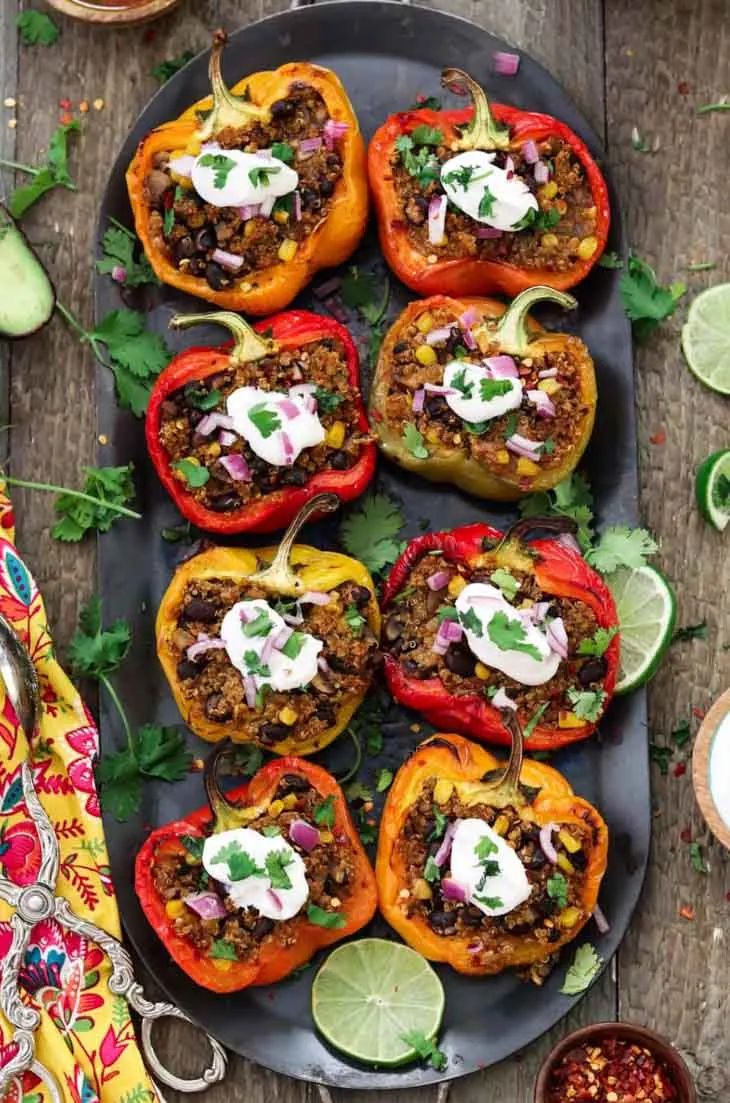 These vegetarian burrito bowls have a special place in my list of favorite meal prep dishes. They're as easy to make as a pie – which means that all you have to do is toss all the ingredients together and enjoy! Besides being super delicious, burrito bowls are also light, satisfying and packed with lots of nutrients. If you are craving some Mexican-inspired flavour combinations such as lime, cilantro and avocado, then you must try them!