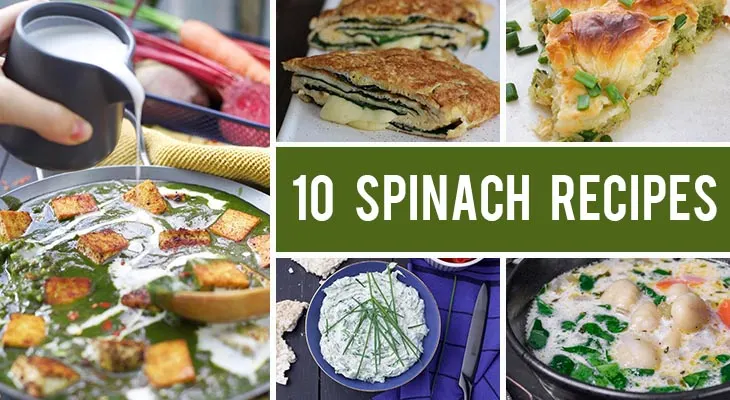 Are you looking for some recipe inspiration? In this list, you will find 10 unexpected recipes with spinach that will blow your mind – yummy, super easy, and quick to make! Give them a try!
Spinach. What can I say?! You either love it or you have it, there's no in-between.
I, myself, am on the LOVE side for sure. I love everything spinach! Regardless if we're talking about fresh baby spinach leaves, a creamy spinach dip, spinach cream used as a filling for an omelette or pastries, I'm all ready to stuff my face in it!
Regardless if you love spinach or you dislike it profoundly, I'm sure my list of recipes below will at least leave you wondering if not impress you completely. Trust me, you'll find some really unexpected recipes with spinach below, so I hope you're ready for it!
Spinach is a wonderful green leafy vegetable and, if you're following a vegan diet, you can consider it a superfood as well. Spinach is rich in protein, so you might want to keep it close to your heart, my friends! After all, we all know how important proteins are in a vegan diet, right? Except for this, here are some super-duper important health benefits of spinach:
Spinach is low in calories – yes, sir!
Spinach can help boosting the immune system – no more common colds for me!
Spinach can actually help you hydrate. Sounds weird, right? Well, it's true! There's so much water in spinach that it really hydrates your body. No joke here.
It lowers the level of our hunger hormone. So, even if you buy a BIG bag of spinach and you only end up with a cup of sauteed spinach after you put it in a pan (that's funny, I know), a little spinach goes a long way in cutting our appetite!
Spinach is rich in calcium, vitamin K and manganese – all of them help us prevent osteoporosis.
Do I need to add more? Because I still have some aces up my sleeve for you! But I think the information above is more than enough to convince you to consume more spinach in your day-to-day diet, even if you're not in love with it.
And if you are indeed in love with it, I'm sure you want to start experimenting with some new, exciting recipes, right?
If you love spinach as much as I do and you're eager to incorporate it in some amazing recipes soon, then you have clicked on the right article. I have gathered all my 10 favorite recipes with spinach in the list below and I'm so eager to share them with you guys!
All the recipes below are my own creations and I can guarantee for each and every one of them. They're so good and easy to make. And SO, so healthy!
Click on the linked titles in order to access these healthy recipes with spinach. From spinach omelet to pastry puffs, a creamy dip, and some Greek spinach rice, I'm pretty sure you'll find something for each and every taste in my list below. Just pick your favorite and give it a try!
Here we go:
Recipes with spinach
If you're looking for the perfect keto breakfast, I'll proudly tell you that you just found it. It's this keto omelet with cheese and spinach! This is, in fact, the only recipe on this list that's not vegan, but you can easily 'veganize' it if you replace the cheese with one of these vegan cheese recipes. Your choice!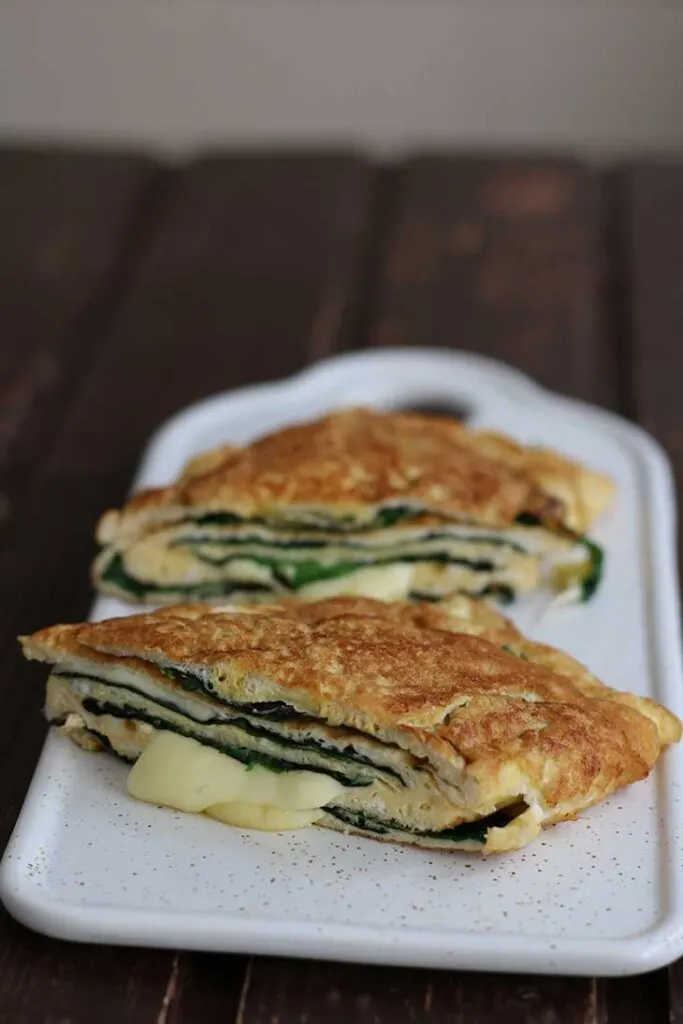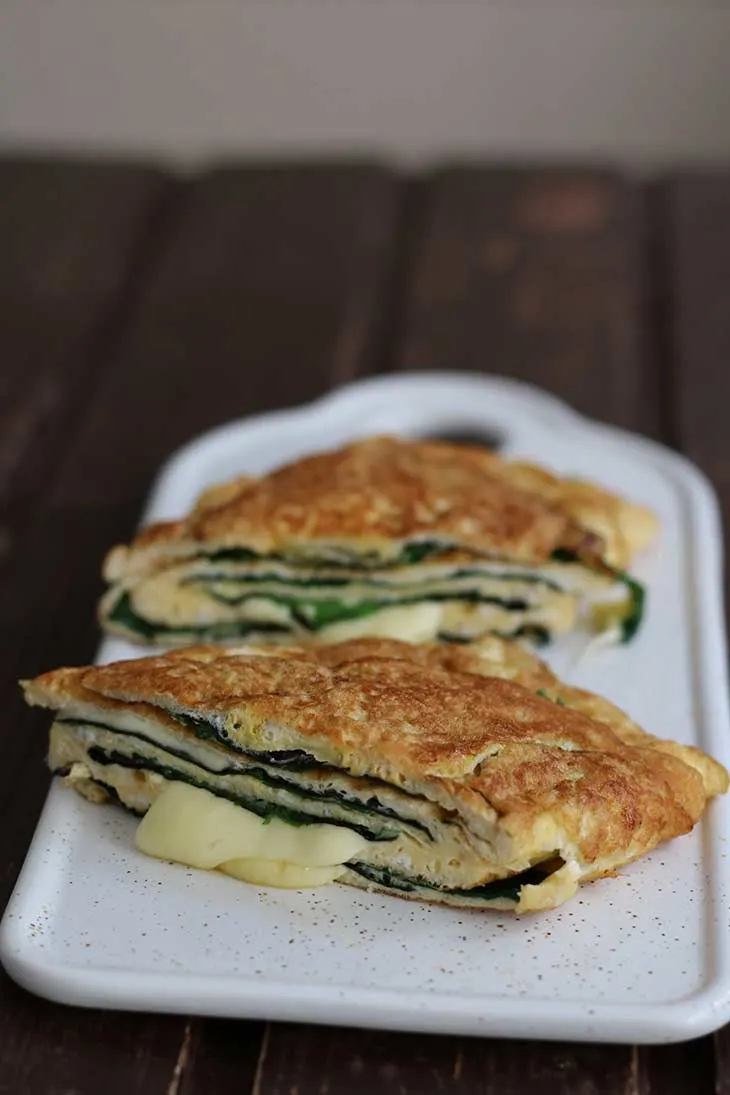 These spinach puffs are one of my favorite snacks ever because they're super easy to make and super portable as well. You can take them with you like a packed lunch at work or school – how awesome is that?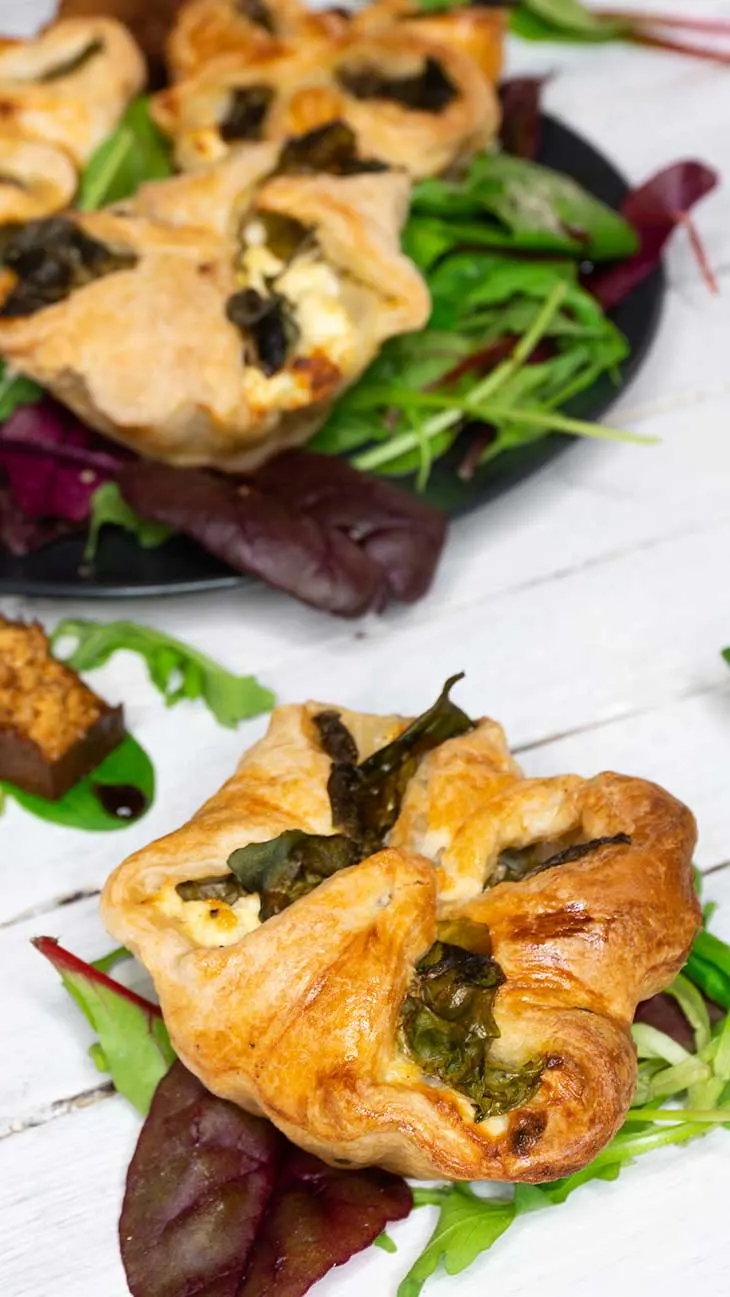 Have you ever tried making a creamy, vegan spinach dip? If the answer is no, you have no idea what you're missing on! This amazing, healthy dip goes perfectly with fresh or roasted veggies or on an appetizer platter!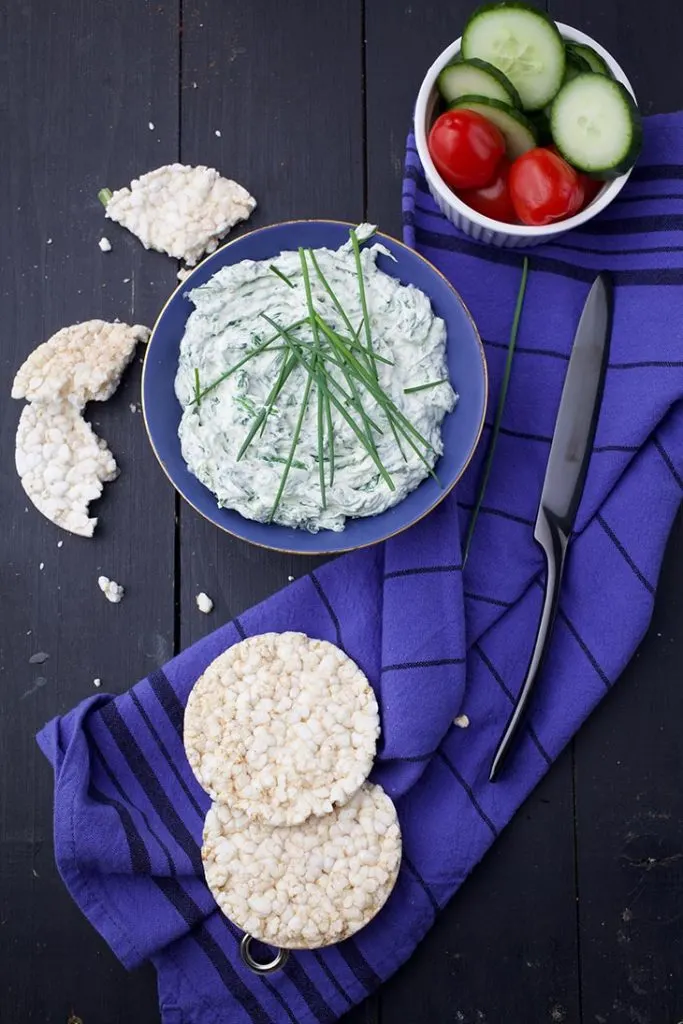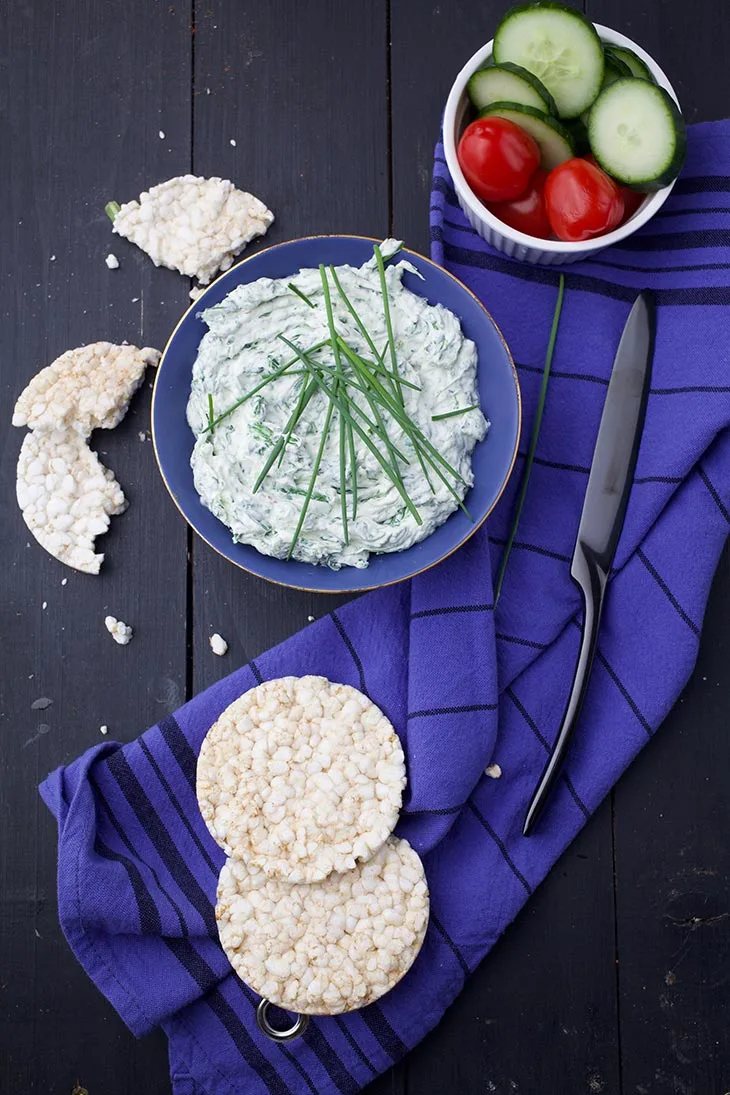 Similar to the spinach puffs above, these vegan spinach pinwheels are super easy to make and even more fun to look at! I recommend serving them with a bit of homemade jam for an extra kick. You can thank me later!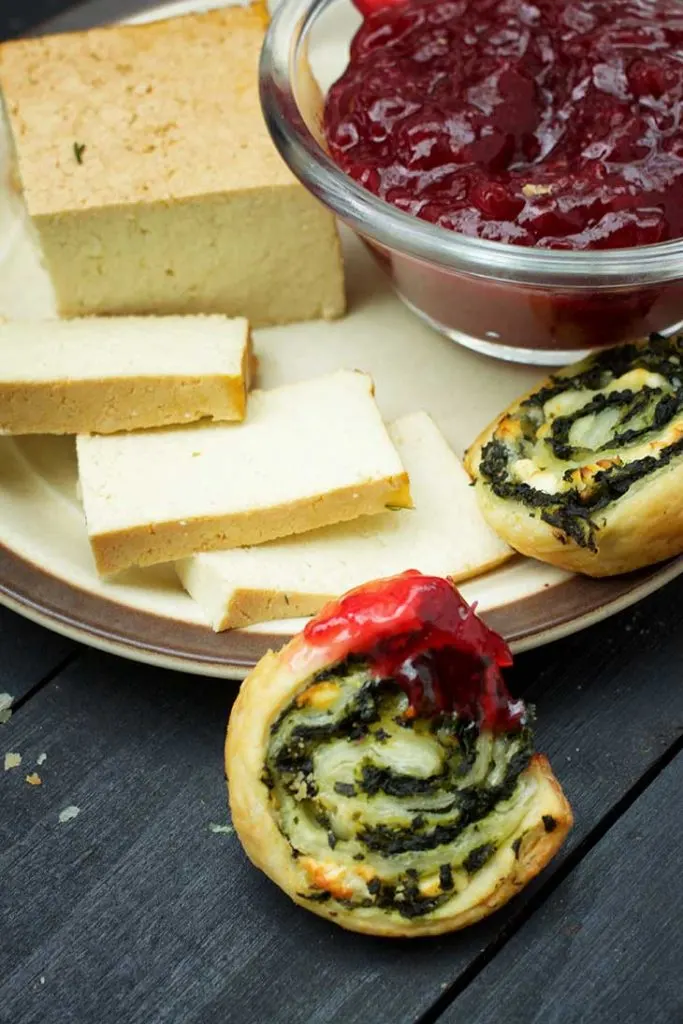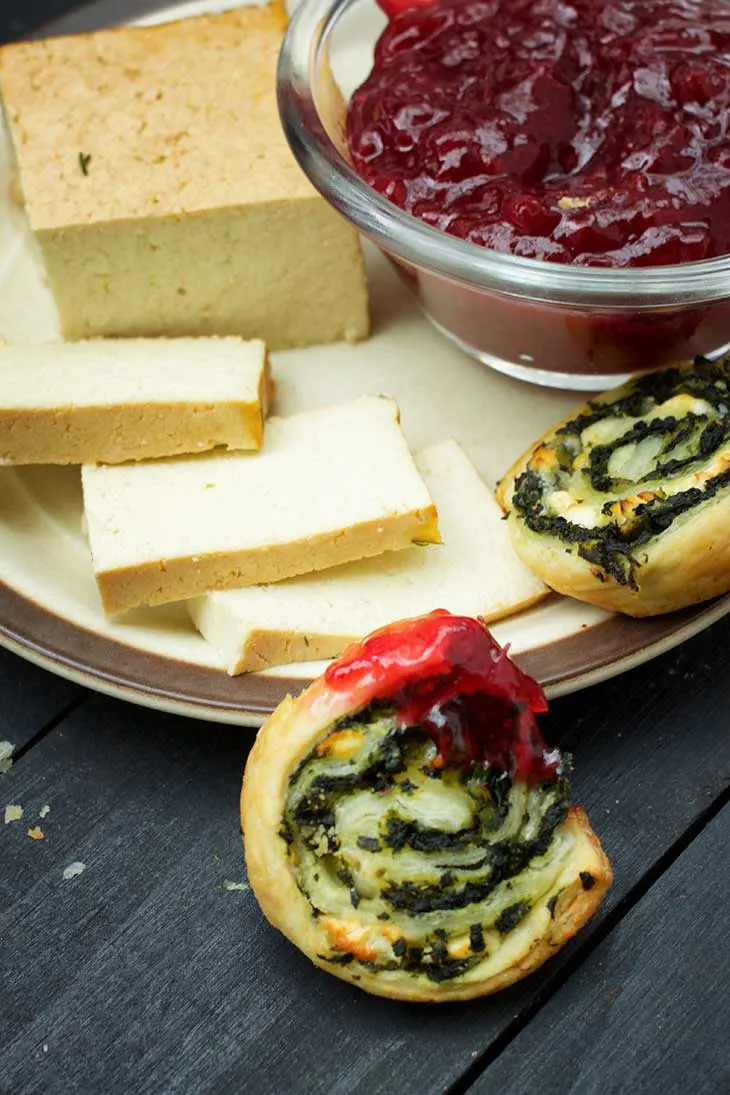 If you're a fan of Greek cuisine, then maybe you heard about spanakorizo before – a traditional rice dish with yummy spinach. It's the perfect side dish if you're in need of a change from your regular potato fries!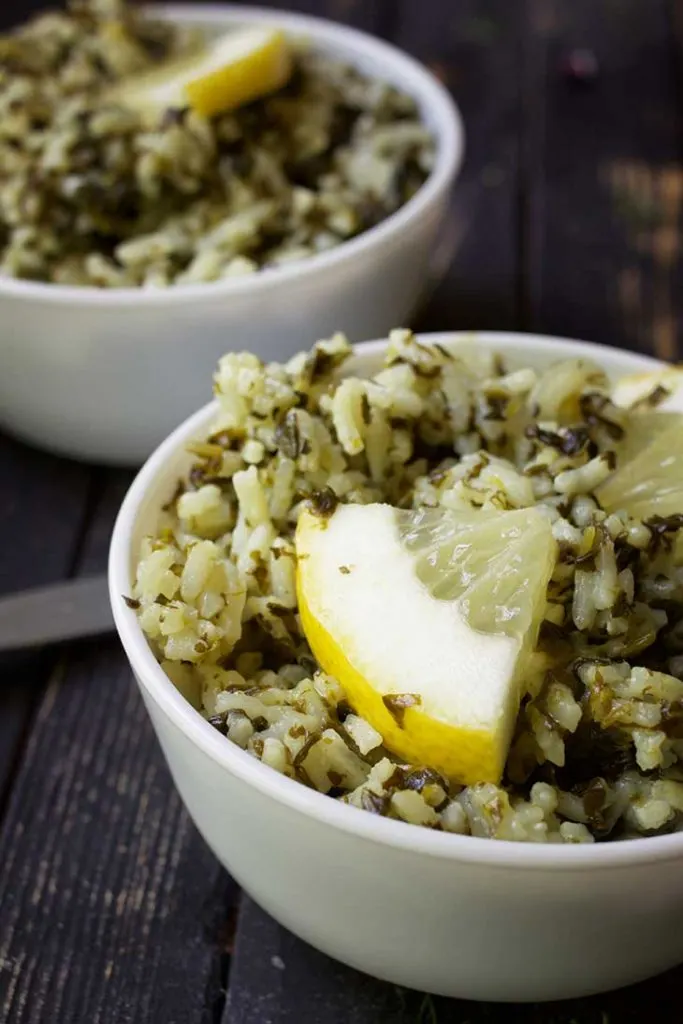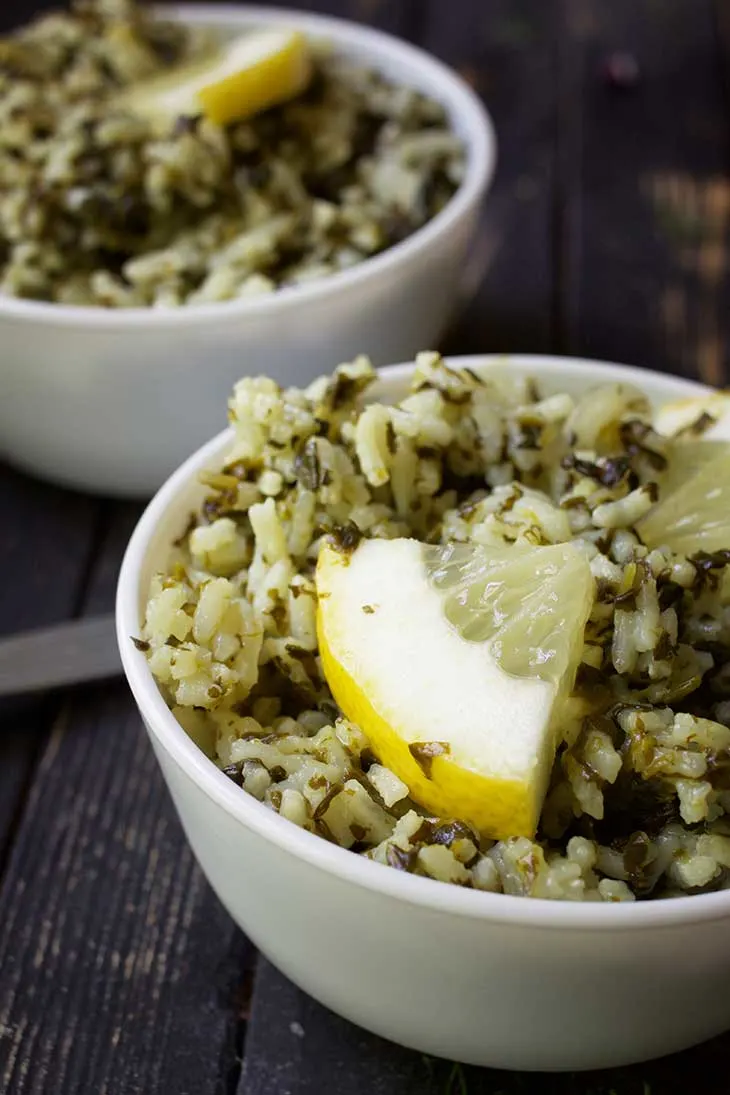 Love pastries? Here's another recipe for you! This Greek spinach pie is super flavorful and easy to make and I totally recommend preparing it on a weekend. Ideal for meal prep too!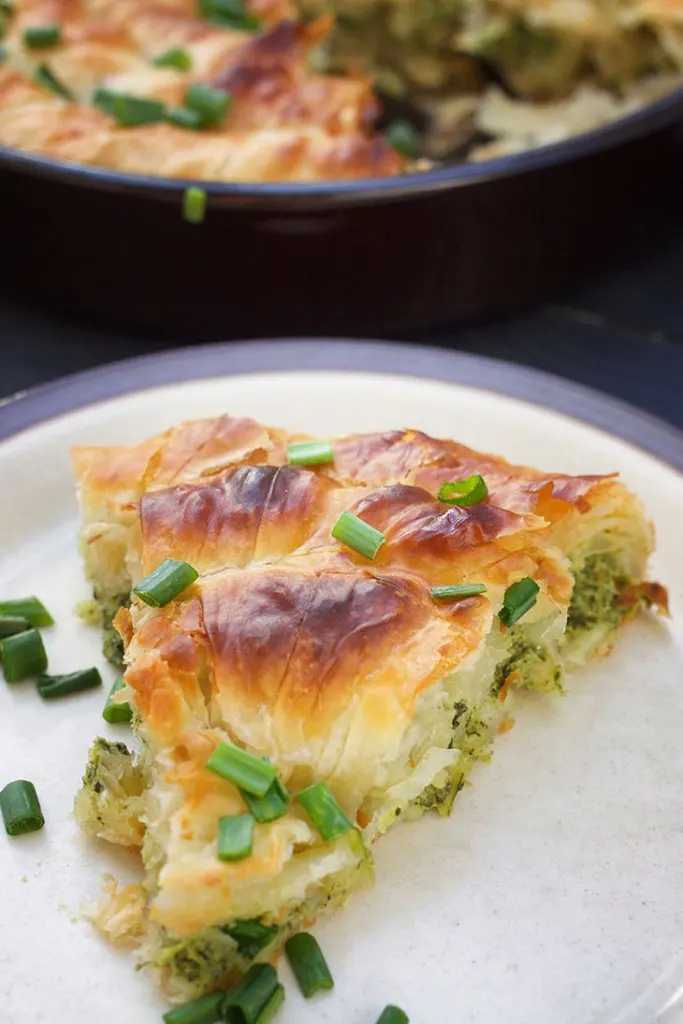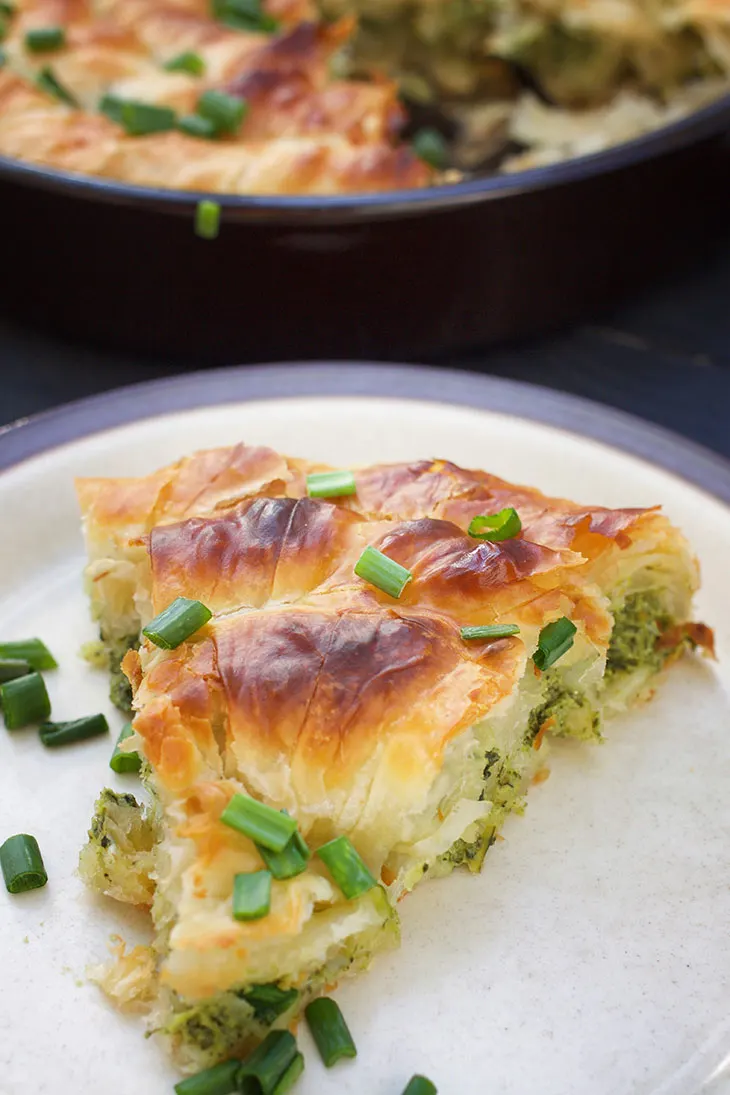 In case you're craving something Indian, I'm all for it. Here's how to make vegan palak paneer, a flavorful Indian dish made with spinach and Indian cheese. My vegan version is simply amazing, I promise!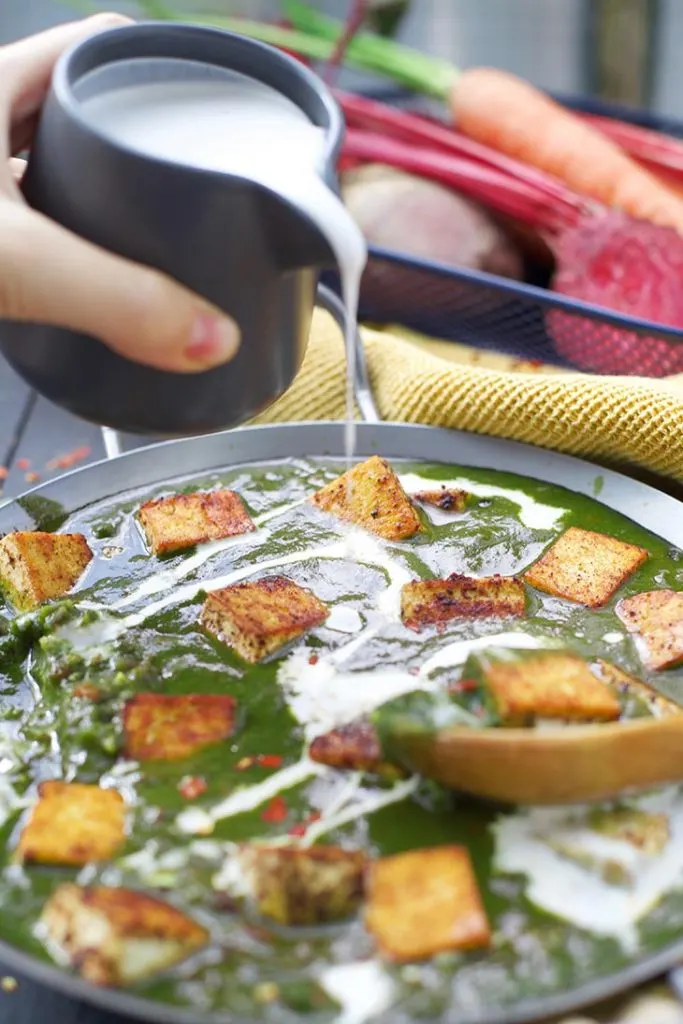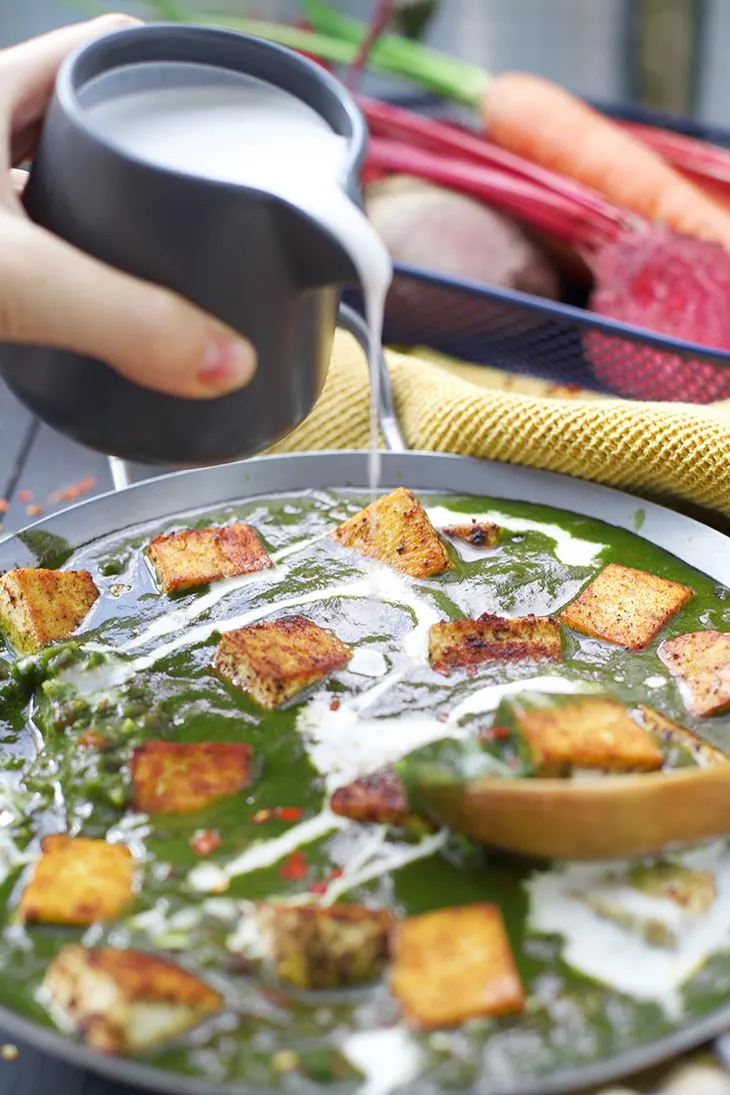 Next in line is something super easy and quick, perfect for a spring day – this spinach salad with tahini dressing. It's so quick yet very flavorful, I'm sure you'll love it!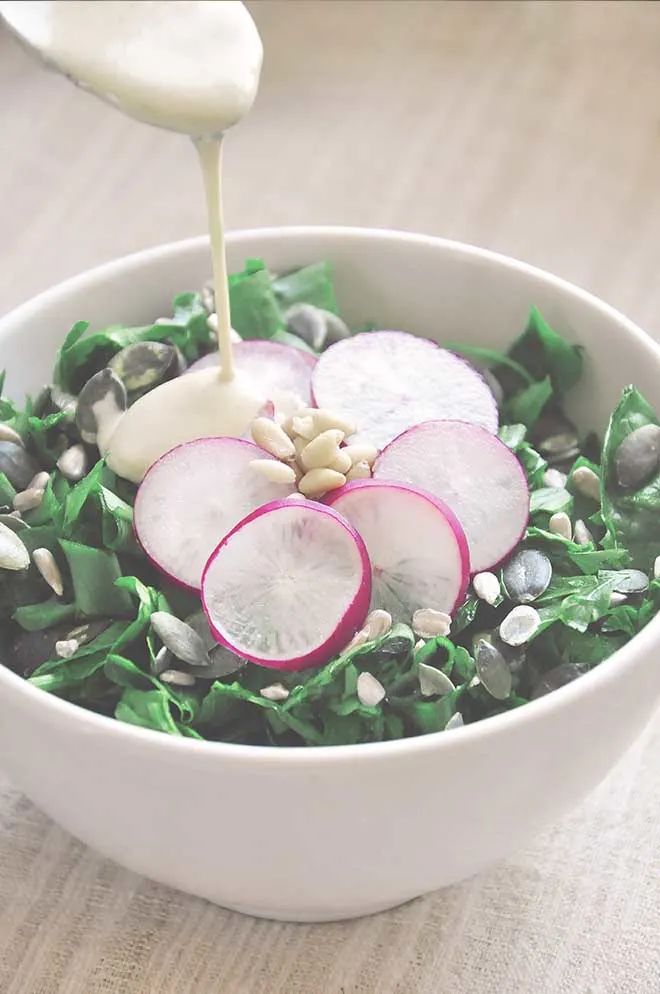 If you love gnocchi as much as I do, this gnocchi soup recipe is a MUST! I know, it sounds odd, I'm sure you're used to eating gnocchi as a main dish with a sauce. But trust me when I say that this soup is simply unmissable. You'll never look at gnocchi the same!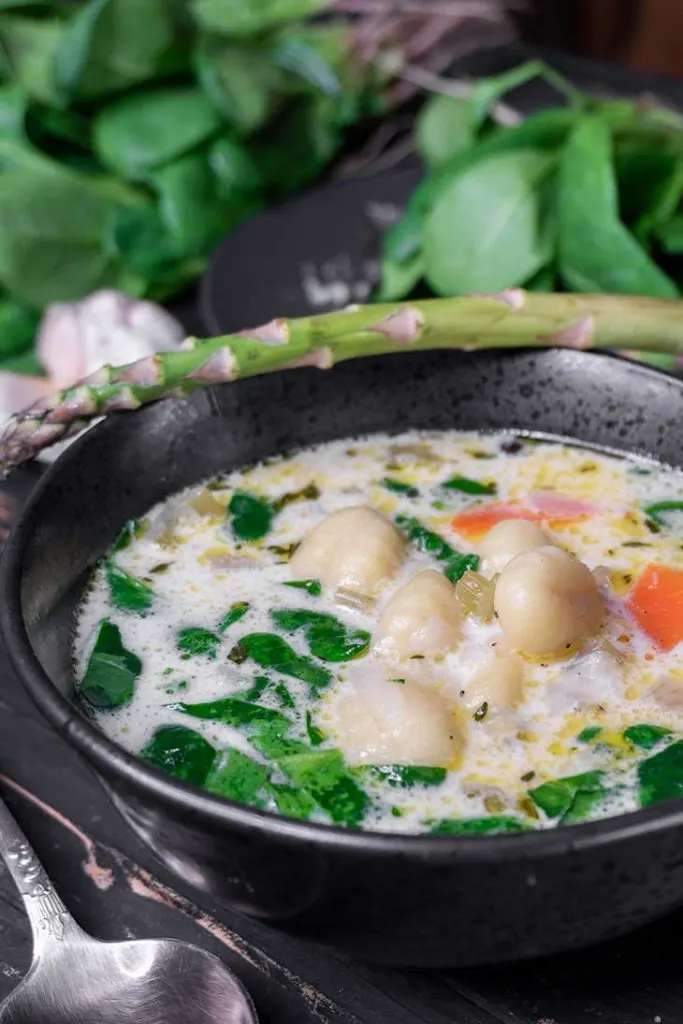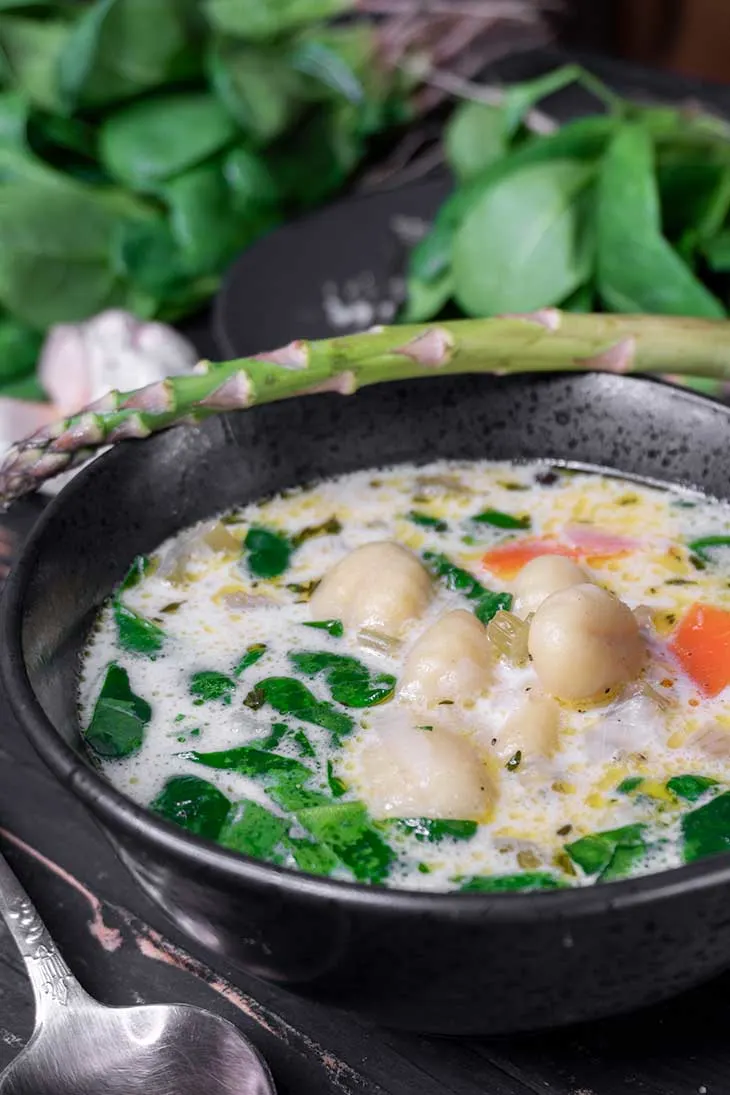 Let's end this list in style with a classic French recipe – quiche Lorraine! It's the perfect idea for breakfast, brunch, lunch, or dinner. Basically everything you can think of!