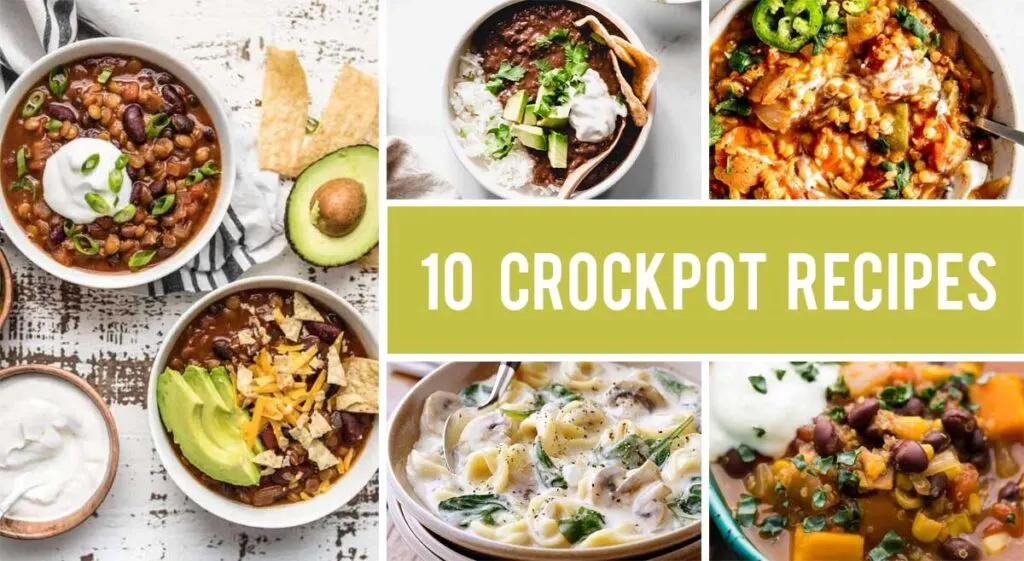 Looking for some Crockpot inspiration? I got you! Here are 10 easy vegetarian Crockpot recipes you'll want to save and try ASAP!
Crockpots are a staple in many homes. They're easy to use, convenient, and make delicious meals. They're also perfect for vegetarians! If you're looking for new Crockpot recipes to try, the list below has you covered!
Elevate your culinary journey with our delectable collection of vegetarian crockpot meals, designed to infuse your dishes with rich flavors and wholesome goodness. Experience the convenience of slow cooker vegetarian recipes that transform humble ingredients into savory masterpieces, effortlessly. Indulge in the plant-based delight of these vegan slow cooker creations, where each bite is a celebration of nature's bounty.
Discover the art of crafting veggie crockpot recipes that fuse taste and nutrition, creating a symphony of flavors in every bite. Embrace the ease of preparing vegetarian slow cooker meals, allowing you to savor each moment while your dish simmers to perfection.
Nourish your well-being with these healthy vegetarian crockpot recipes, carefully curated to provide a balanced and fulfilling dining experience. Unveil the magic of plant-based crockpot creations that redefine the meaning of comfort food. Discover your go-to favorites among the best vegetarian crockpot recipes, where innovation and tradition merge to create dishes that redefine the art of slow cooking.
Easy Vegetarian Crockpot Recipes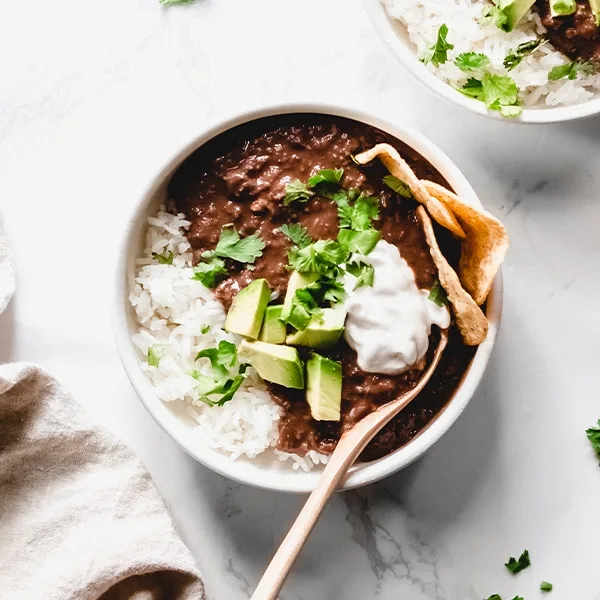 I just love a hearty soup, especially when temperatures drop. Here's how to make the creamiest, healthiest black bean soup. It's vegan, too! Recipe created by Emilie Eats.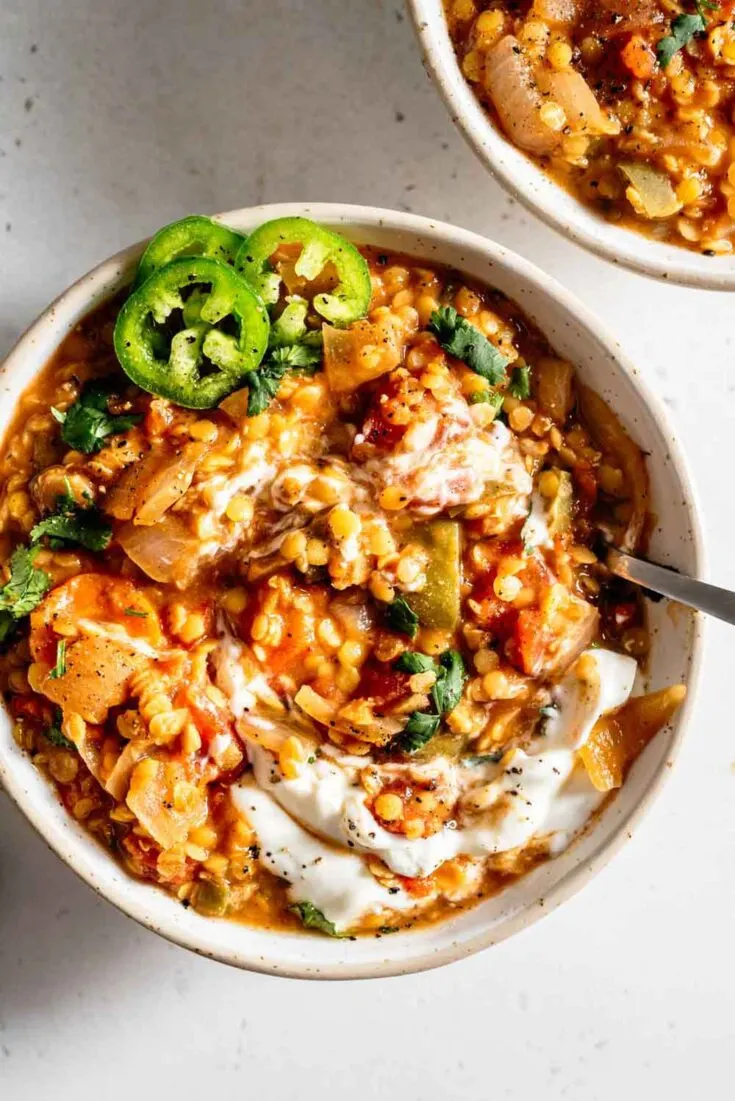 Comforting, delicious, and super easy to make – this slow-cooker red lentil chili will tick all the boxes for the perfect dinner! Recipe created by Running on Real Food.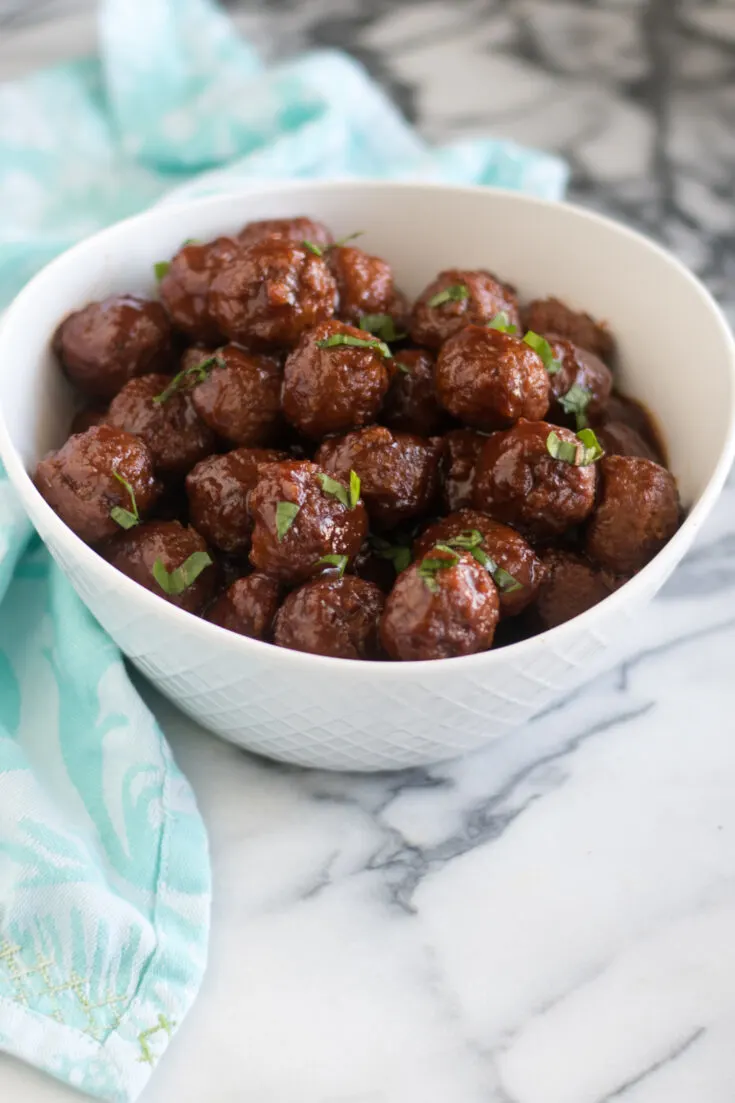 I just love vegan meatballs in sauce and this recipe will show you how to make the easiest, most delicious version with no wasted time! Recipe created by Thyme and Love.
This recipe is for all my lasagna lovers out there! Whenever you don't feel like using your oven to make a lasagna, you can try making this vegan lasagna soup in your Crockpot instead. Literally no effort and so delicious! Recipe created by Connoisseurus Veg.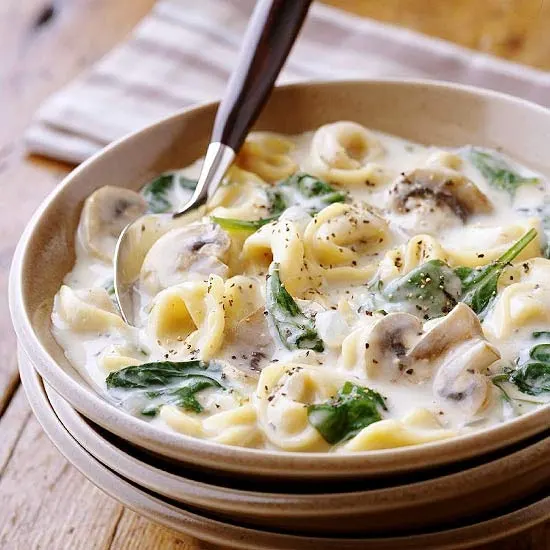 If you're a fan of Italian cuisine, then you'll absolutely adore this creamy slow-cooker tortellini soup. It's basically the very definition of comfort food! Recipe created by Moveable Feast.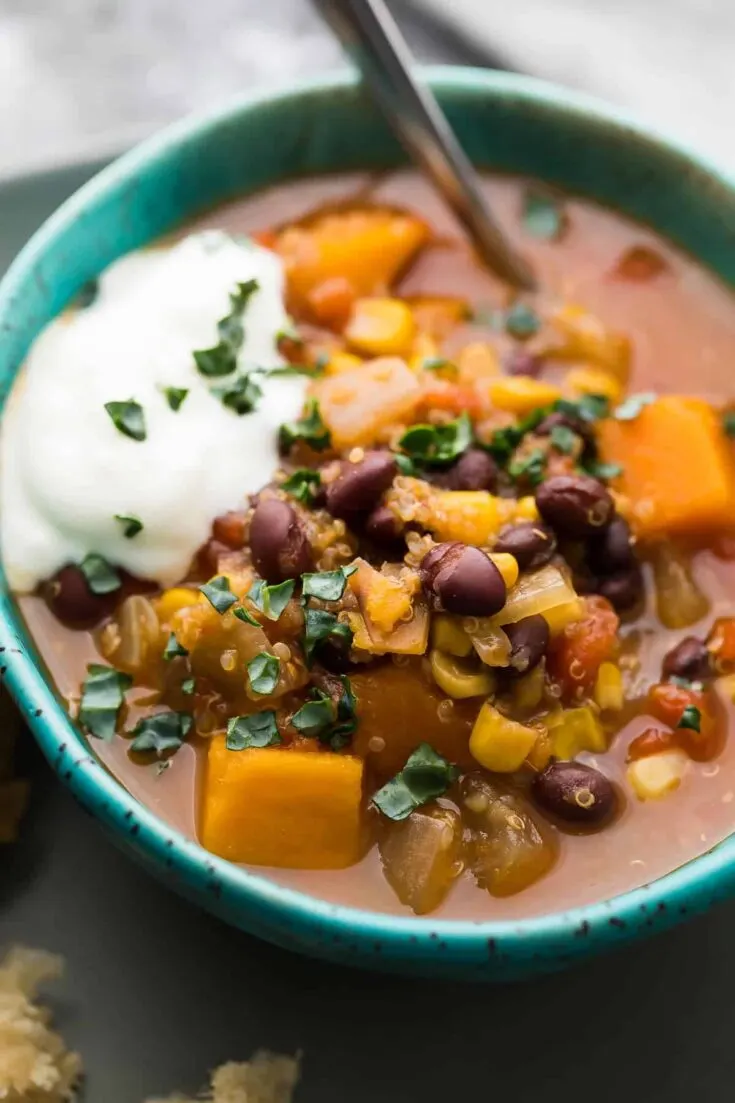 In case you're looking for something easy, flavorful and super comforting, this stew with black beans, quinoa and sweet potato cubes is the perfect recipe to try. Recipe created by Sweet Peas and Saffron.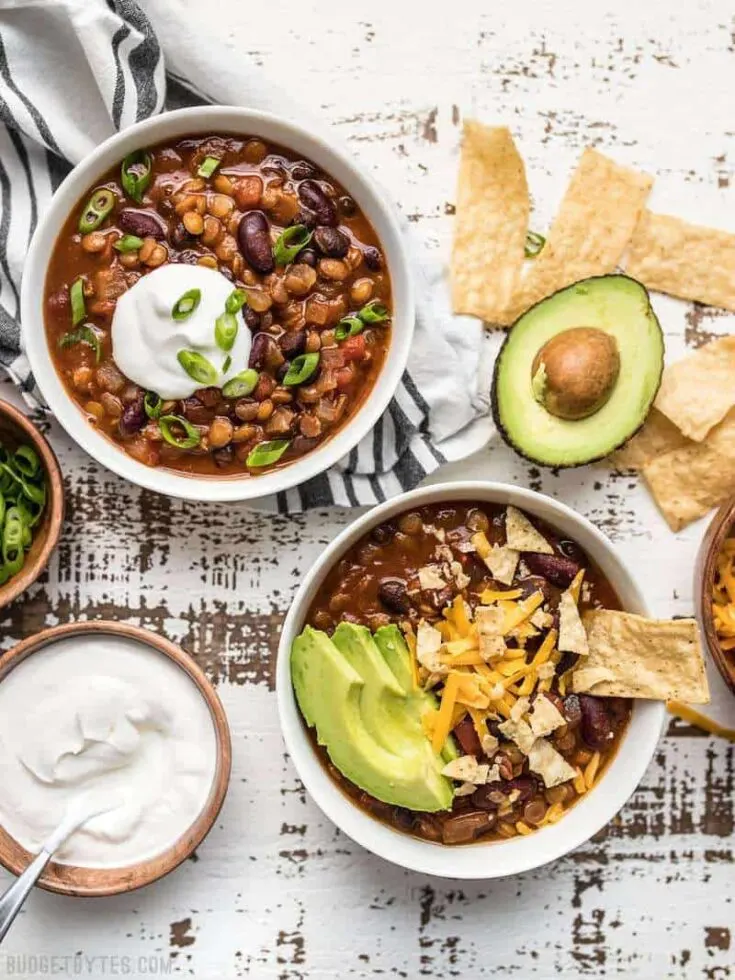 I have prepared all kinds of recipes for lentil lovers on this list! For example, here's a delicious lentil chili you can make whenever you don't feel like cooking! Recipe created by Budget Bytes.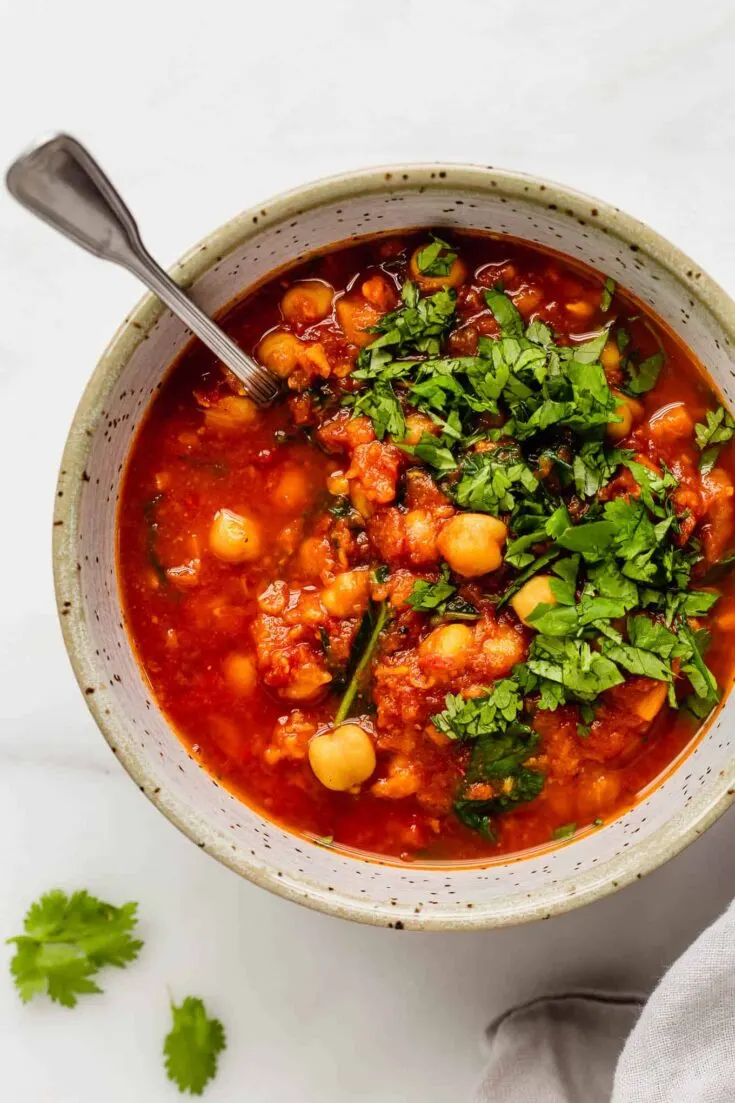 I adore Moroccan flavors and this vegan chickpea stew is one of the best recipes I ever made. So flavorful and easy to make! Recipe created by Choosing Chia.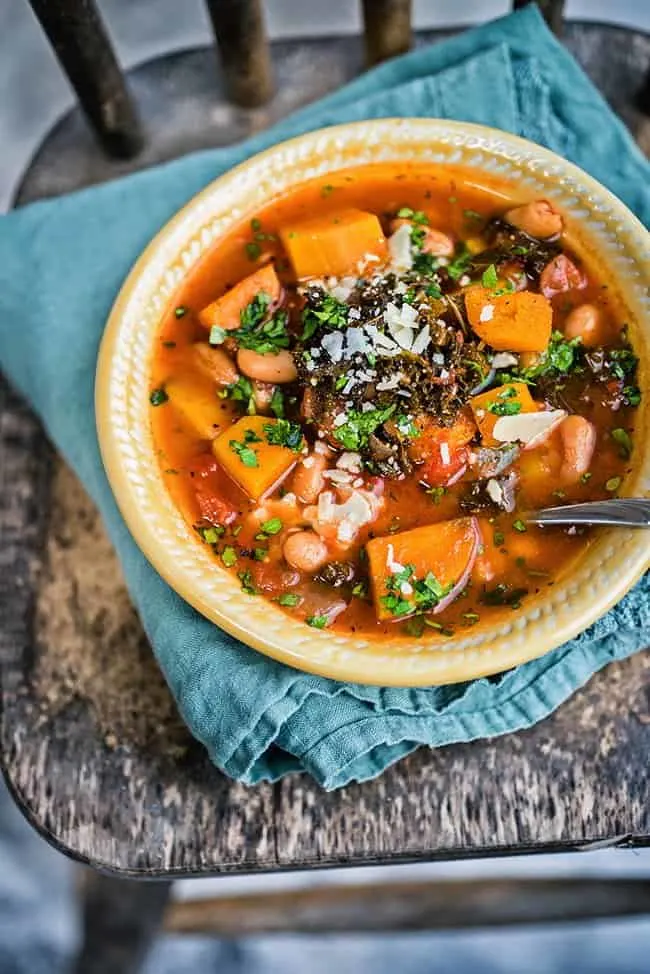 The combo between squash, beans and kale is absolutely amazing and if you never tried it before, this stew is the perfect recipe to try! Recipe created by Super Golden Bakes.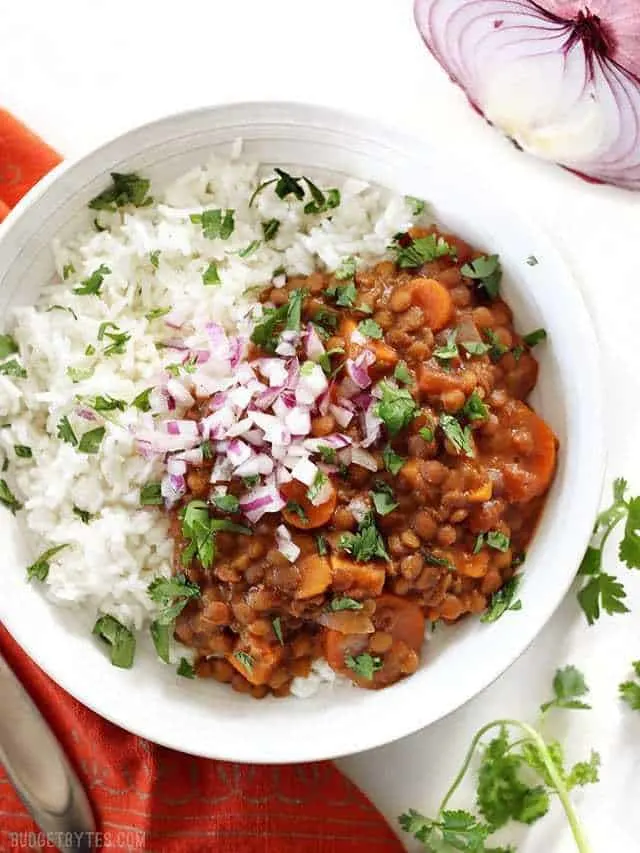 If you're a curry lover, then you'll definitely fall in love with this coconut lentil curry. It's absolutely bursting with flavors! Recipe created by Budget Bytes.
Why should you use a Crockpot?
You may be wondering why you should use a Crockpot – also known as a slow cooker. The answer is simple: it's easy to use, safe and economical. You can make your favorite recipes in the Crockpot without worrying about burning food or ruining dinner by overcooking it. It's also super easy to clean!
Not convinced yet? No problem, let me tell you a couple more things about this awesome appliance.
First, they're super easy to use. You just plug them in and let them do their thing! Second, they're less expensive than other methods of cooking — you don't need to buy any special equipment or ingredients. Thirdly, with a Crockpot, you can reduce your cooking time by hours or even days! That's right: you can cram all the work into one afternoon and then set it aside until dinnertime rolls around tomorrow night.
Finally — and this is probably my favorite part about using a Crockpot — you can make healthy meals! When I make my vegetarian chili recipe in the slow cooker, it comes out thick and rich; if I were making it on the stovetop instead, I'd have to stir constantly while adding liquid each time there was a boilover during cooking, which means more time standing at the stovetop stirring instead of doing something else!
So, all this being said, the slow cooker is an amazing tool for busy people who want healthy meals and don't want to spend hours in the kitchen. And you all know I'm definitely one of these people! With a Crockpot, you just need to plug it in, add your ingredients and let it cook while you're at work or out of the house. When you come home and open the lid, you'll be greeted by a delicious meal that's ready to eat! How awesome is this?!
So there you have it: my list of reasons why Crockpots are awesome! I hope you're convinced that they're worth buying. If yes, it's time for some recipe inspiration!
Recipes you can make in a Crockpot
I know that, when you search on the web about which recipes you can make in a Crockpot, most of the results will include some kind of meat stew or meat roast. But I'm here to assure you that you can make plenty of vegetarian recipes with this handy appliance!
Here are some of the most popular vegetarian Crockpot recipes:
Vegetable stews – This type of recipe can be adapted to suit your taste and is a great way to use up vegetables that may be getting old in the fridge or freezer.
Vegetarian Chili – Chili is a filling recipe that works well on many occasions throughout the year and it's always a hit! It's delicious on its own or served with tortilla chips for scooping.
Vegetarian Sloppy Joes – Veggie sloppy joes in a Crockpot are healthier than their meat counterparts but just as flavorful — and they're super easy when made in your slow cooker!
This is also a great kitchen tool to use if you like to make homemade desserts. You can make cakes and pies in your Crockpot as well.
And if you're looking for actual recipes with ingredient lists and instructions, you'll find everything you need in my hand-picked list below. Scroll down to find 10 easy vegetarian Crockpot recipes you'll want to save. This recipe collection includes vegetarian Crockpot recipes that are super simple, but so good!
You can use these recipes for vegetarian slow cooker meals for your next family meal and they're perfect when you need a quick and easy dinner!
Happy cooking! 🙂
Easy Vegetarian Crockpot Recipes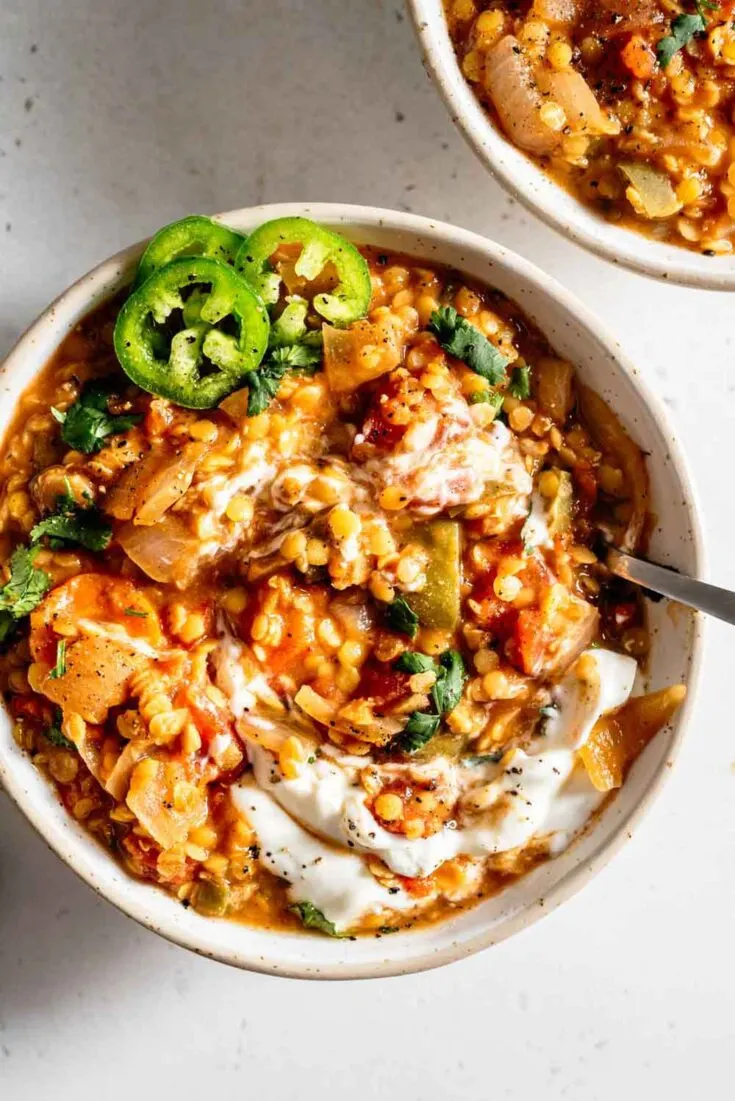 Looking for some Crockpot inspiration? I got you! Here are 10 easy vegetarian Crockpot recipes you'll want to save and try ASAP!
Instructions
Choose your favorite vegetarian Crockpot recipe.
Organize all the ingredients.
Prep a veggie recipe in your slow cooker / Crockpot and have it ready when you get back from work!