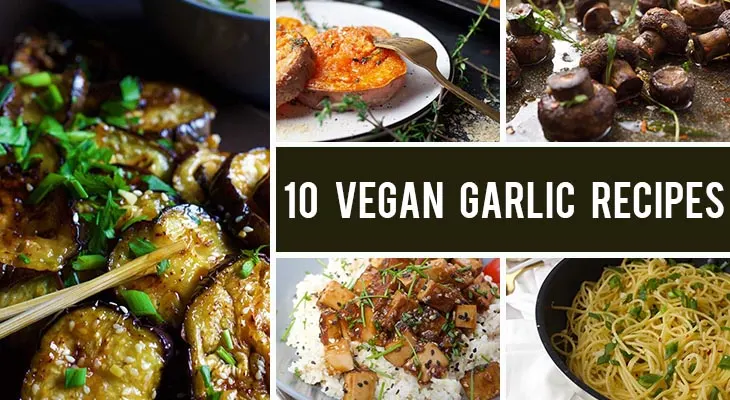 Are you looking for some recipe inspiration? In this list, you will find 10 vegan garlic recipes for all garlic lovers – yummy, super easy, and quick to make! Give them a try!
Now… where do I even begin expressing my endless love for garlic?!
If you've been following my blog for a while, I'm sure you're aware of this. I love everything related to garlic and I truly believe that this miracle ingredient can turn (almost) any bland savory recipe into a masterpiece.
Just think about pasta sauces, for example. Or countless Asian dishes that have garlic as a base. Or tzatziki, the famous Greek dip – how awesome is that and how bland it would be without garlic?! Or even fries – aren't they better with some freshly grated garlic on top and some vegan cheese? I'm sure you agree!
But besides its amazing, intense flavor, garlic comes with some added nutritional values as well. And some pretty important ones, if you ask me!
Let me tell you a bit about this below:
Garlic has strong medicinal properties and it's a well-known cure for common colds – it can greatly reduce the length of our colds!
It's high in nutrients but low in calories, which is an absolutely perfect combo;
One clove of garlic has a bit of everything you need – vitamin C, B6, manganese and selenium;
Garlic can help us combat hypertension (high blood pressure);
It may lower the risk of heart disease;
Garlic is strong in antioxidants that have proven to be useful in preventing Alzheimer's and dementia.
And lots more!
I hope I convinced you that garlic is both delicious AND healthy for our bodies, so now you basically have no excuse not to indulge in a full bowl of garlic cloves right now!
If you love garlic as much as I do and you're eager to incorporate this miracle ingredient in some amazing savory recipes, then you have clicked on the right article. I have gathered all my 10 favorite vegan garlic recipes in the list below and I'm so eager to share them with you guys!
All the recipes below are my own creations so I can guarantee for each and every one of them. All of them are vegan, healthy, and very easy to make. From roasted sweet potatoes with a strong garlic flavor to garlic biscuits, garlic noodles, and some incredible Chinese eggplants in garlic sauce, I promise you'll find something for every taste in my list below!
Click on the linked titles in order to access these delicious vegan garlic recipes. Give them a try!
Here we go:
Vegan Garlic Recipes
Let's start this list with one of my latest obsessions – these garlicky smashed sweet potatoes! Yes, smashed sweet potatoes are different from mashed potatoes – you just need a fork and lots of garlic to get things done. Yum!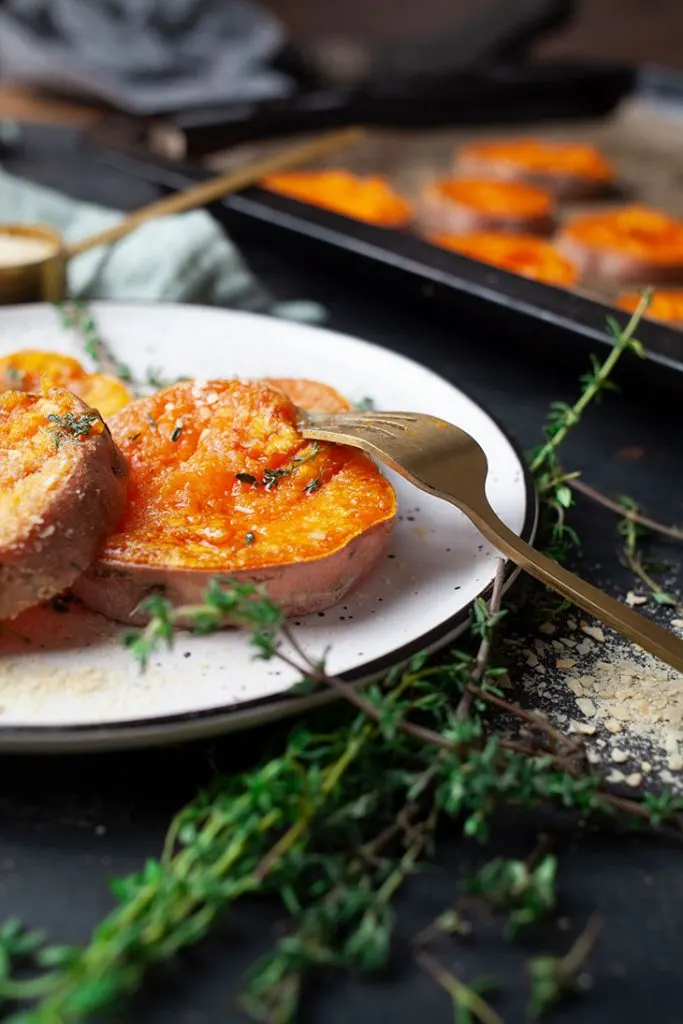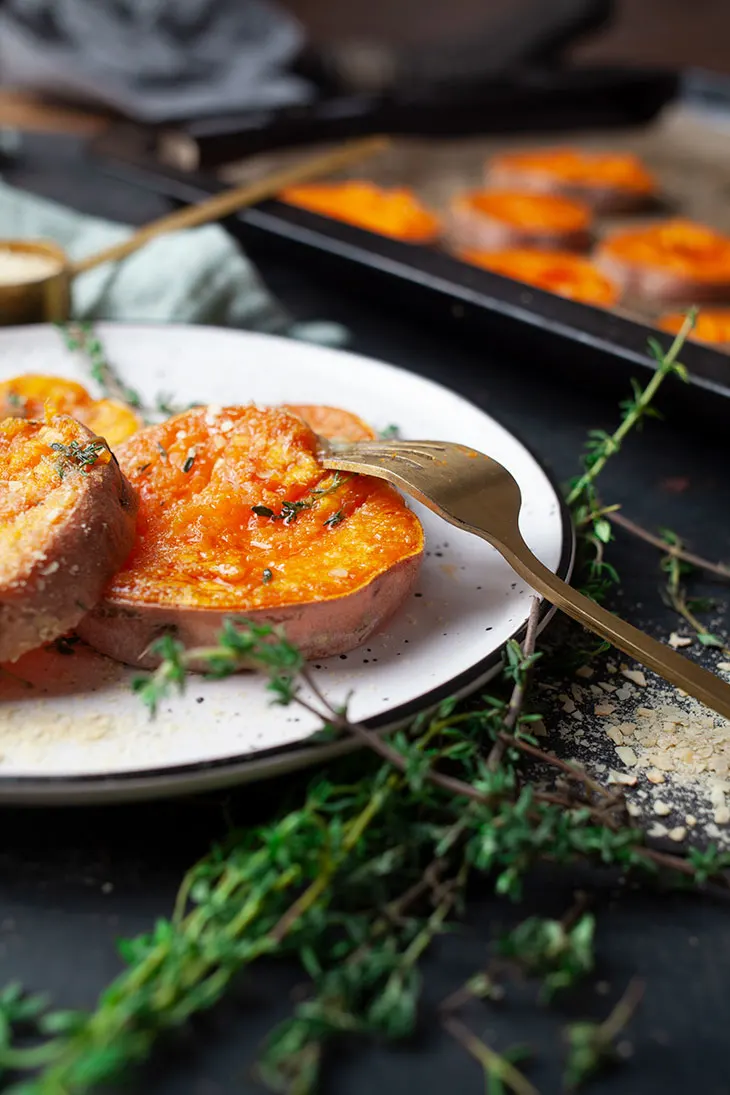 Who doesn't love biscuits?! And although I never say no to a good cookie or sweet biscuit, I think these vegan garlic cheesy biscuits are better than sweet ones. Plus, they're gluten-free – what more can you ask for?!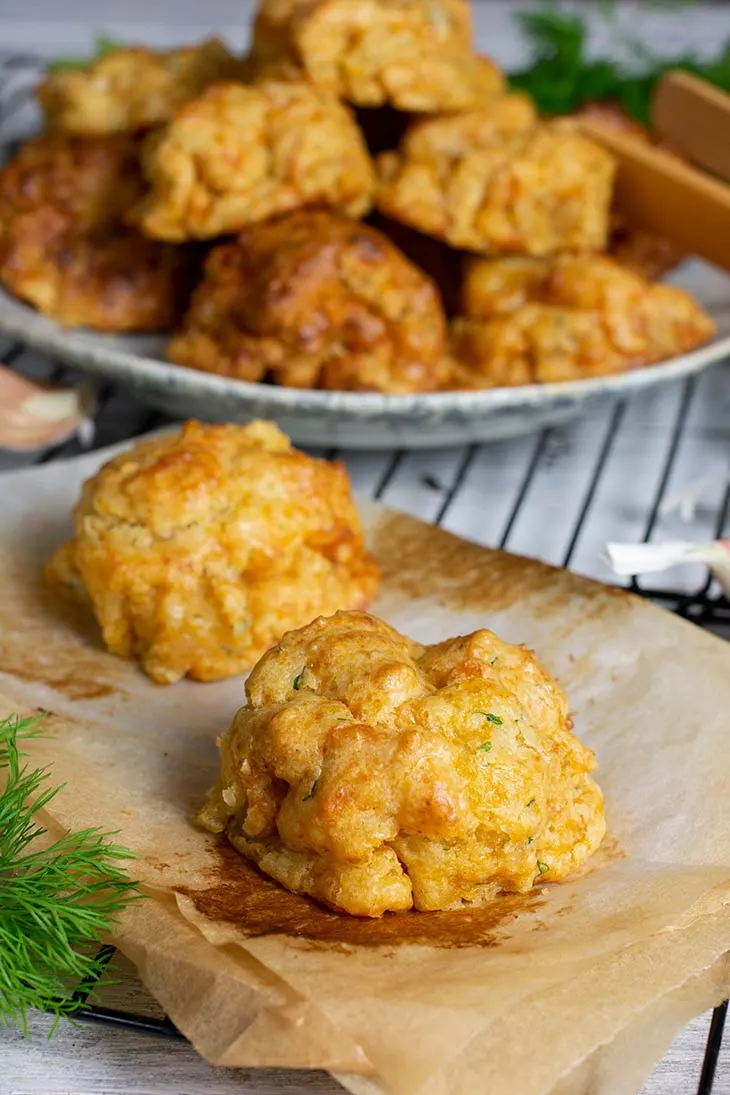 Ah, pasta and noodles – my favorite dish of all time! And trust me when I say this: I tried COUNTLESS pasta recipes before but none of them were as quick and easy as these vegan garlic noodles. They're just incredible!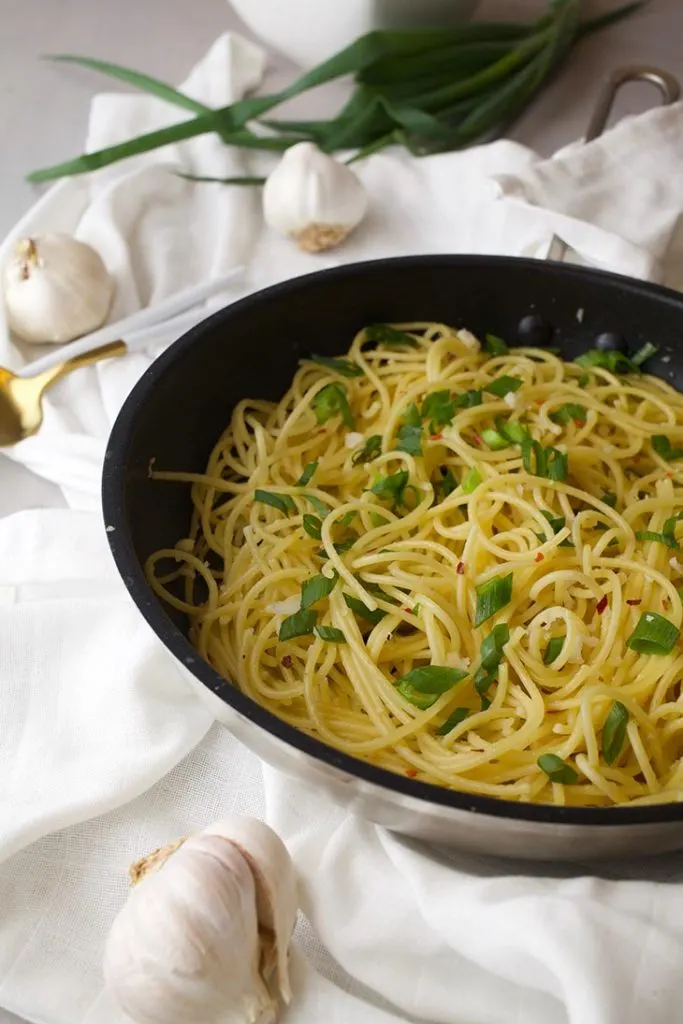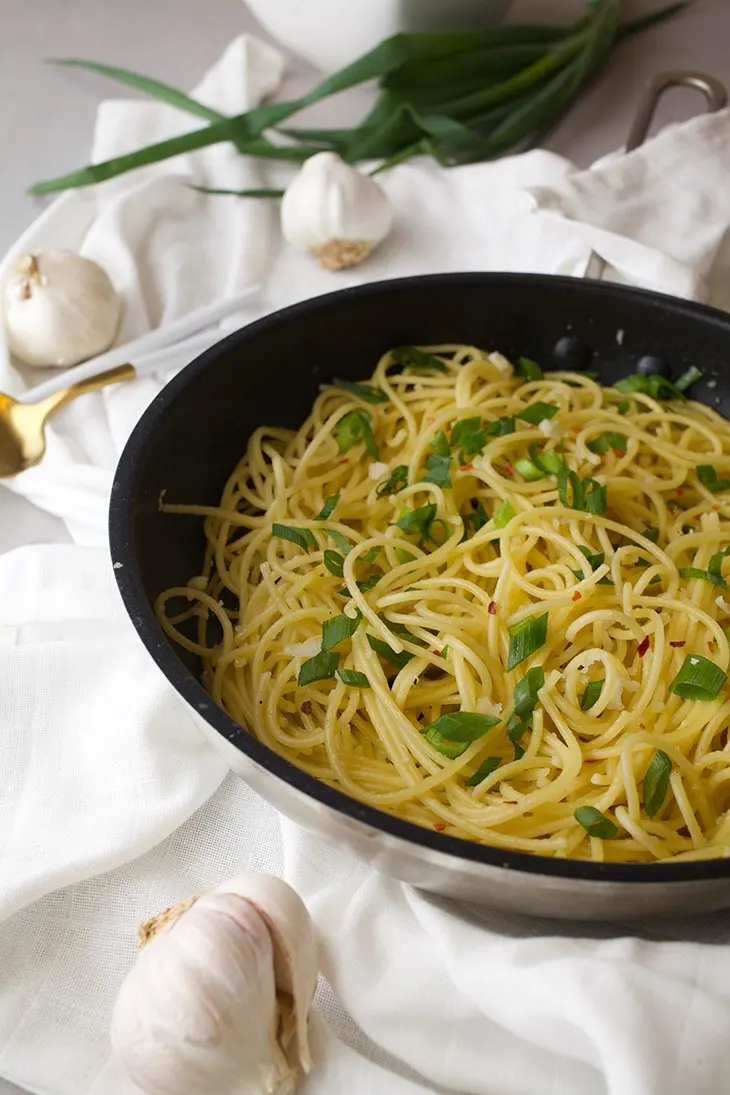 If you're a fan of Asian cuisine, you just have to try this sticky Asian garlic tofu. The best way to make tofu taste good is to combine it with a sticky, flavorful sauce and this garlic-based sauce is the best one out there!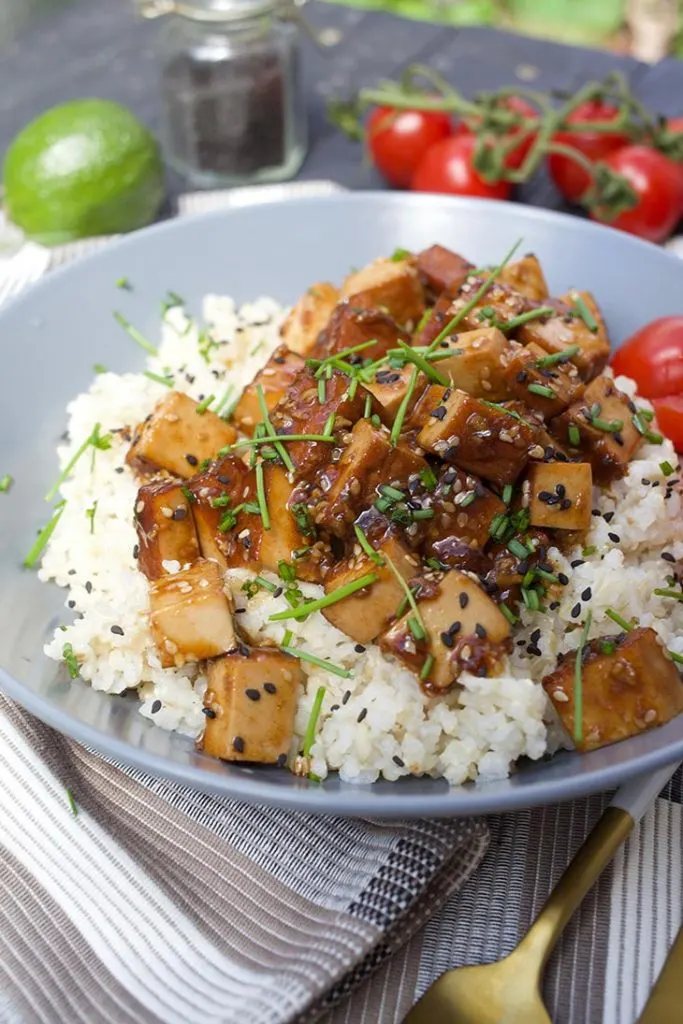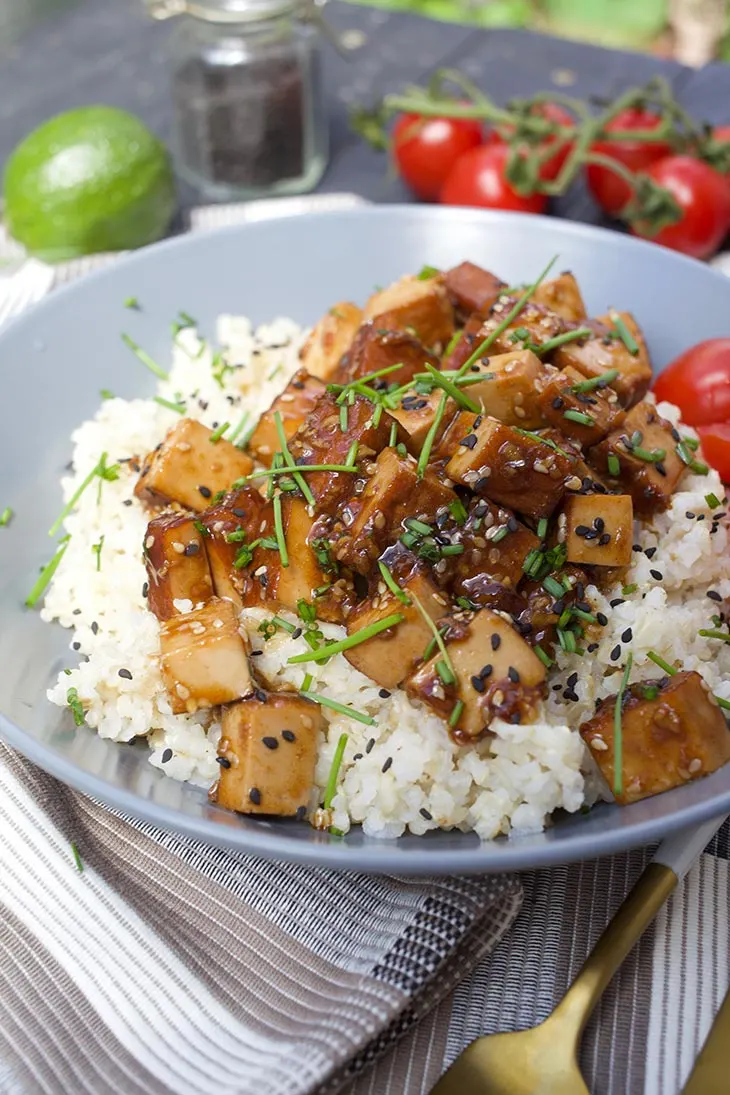 Do you want to know how to make roasted mushrooms that end up perfect each and every time? Then you must follow this recipe! You just need some mushrooms, an oven, some olive oil and, of course, lots of garlic. Satisfaction guaranteed!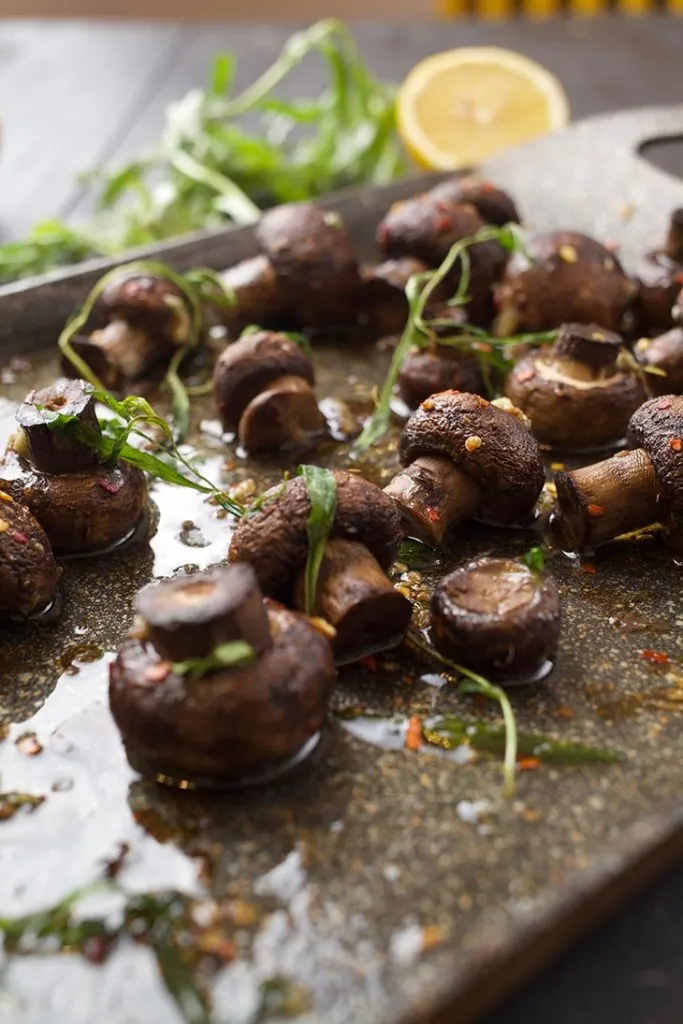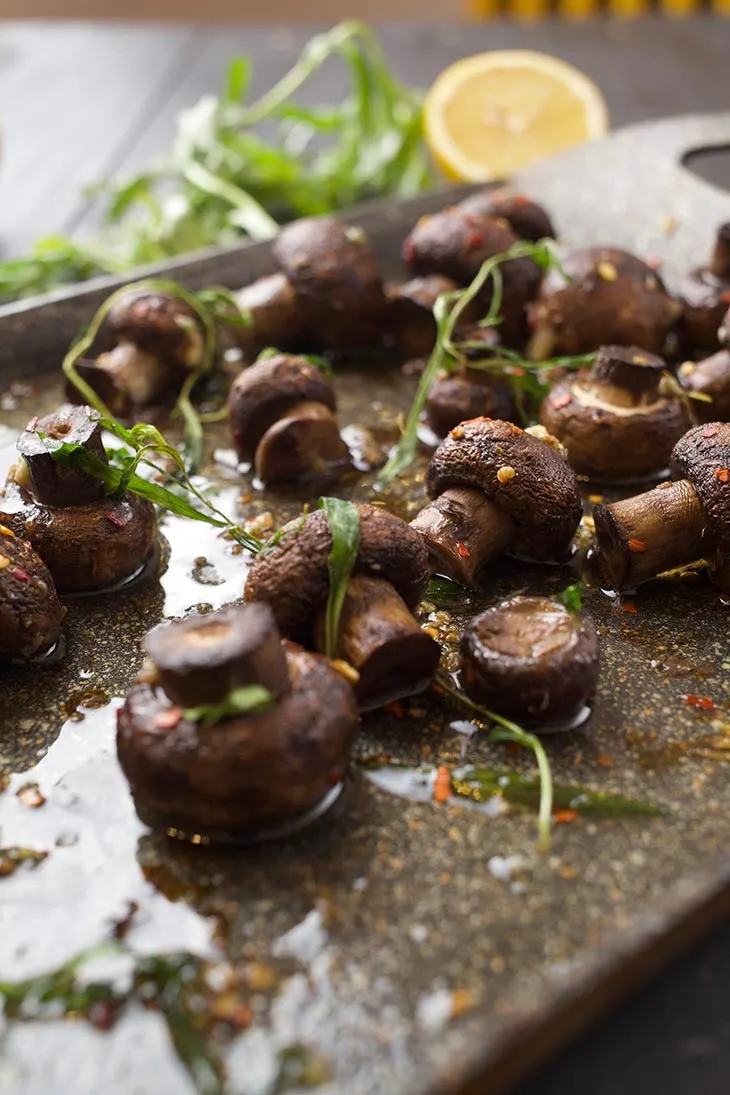 I swear this recipe for Chinese eggplant with garlic sauce was my favorite lunch for almost an entire month. I just couldn't get enough of it! And if you love eggplants and garlic as much as I do, you HAVE to try it as well!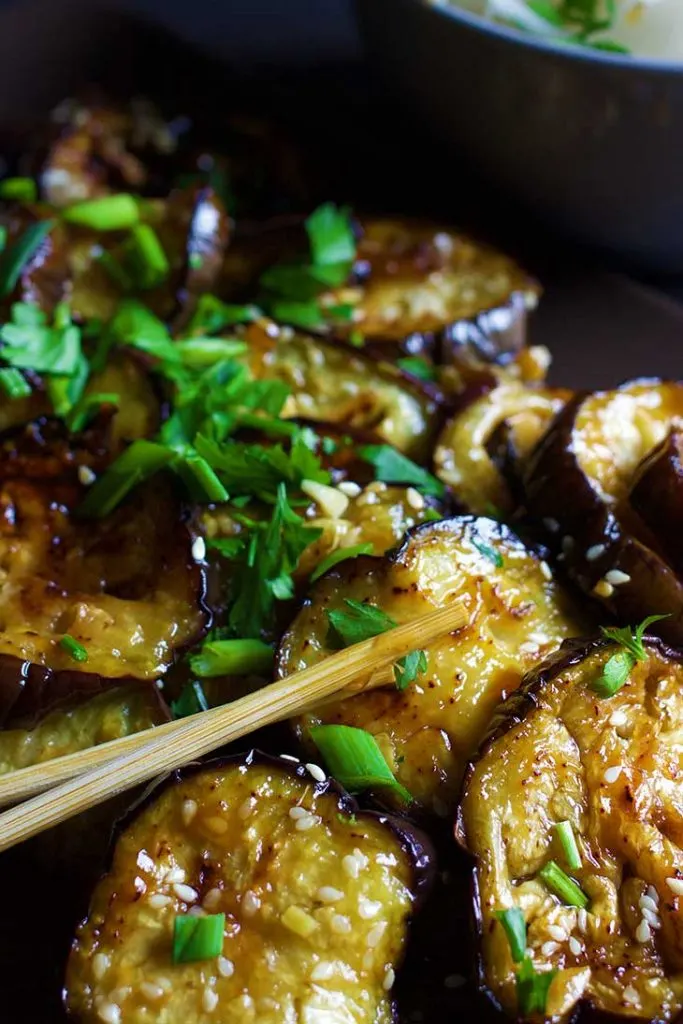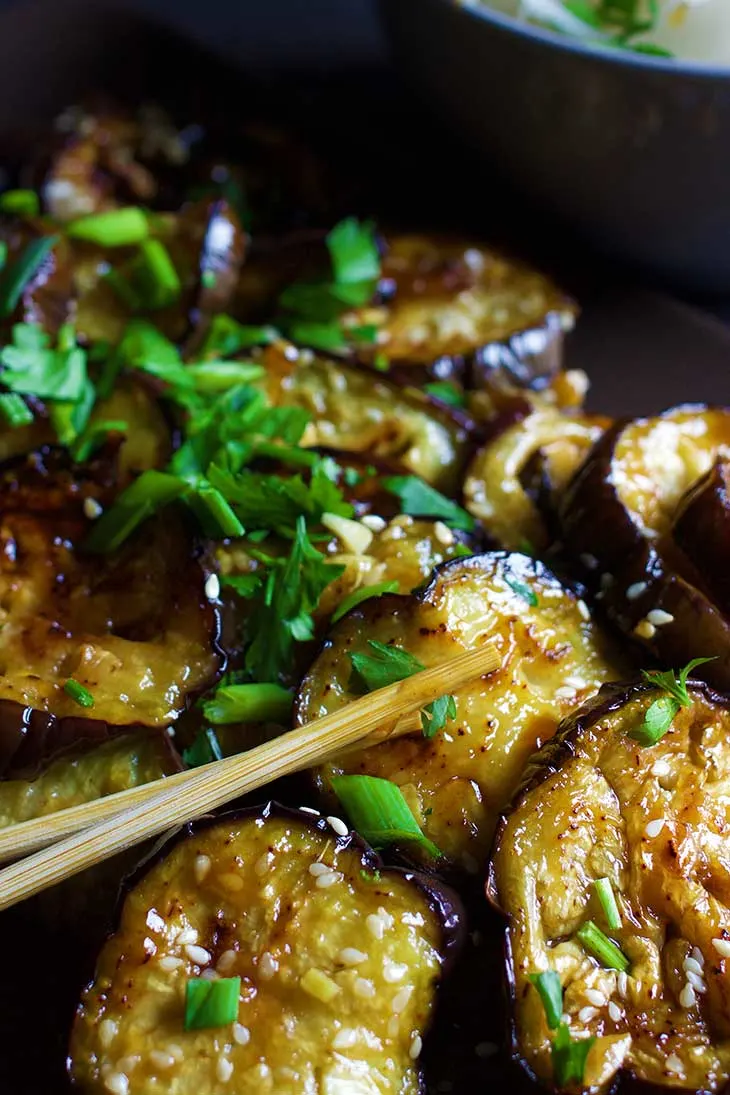 Garlic is good. I love it. But roasted garlic? Well, that's something else! Roasting an entire head of garlic with some salt and olive oil in the oven will help you create THE perfect ingredient. The best one in the world – just like this pasta sauce recipe. Give it a try!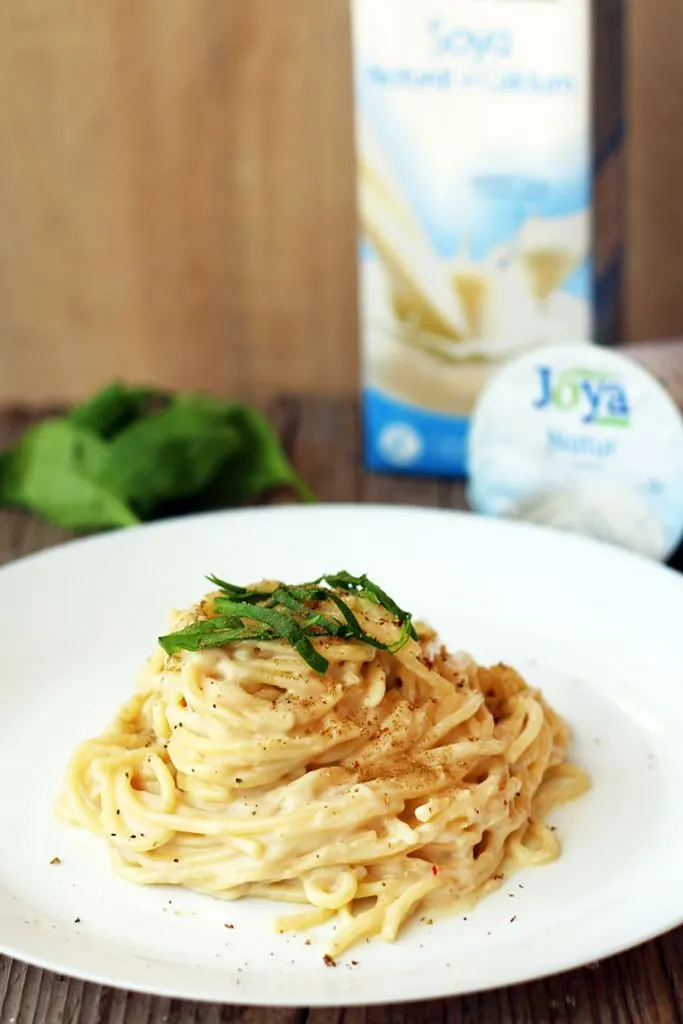 The best things in life are, in fact, very simple – just like this garlic pasta recipe. Pasta all'aglio is a simple, fail-proof recipe that anyone can make. And everyone can fall in love with it!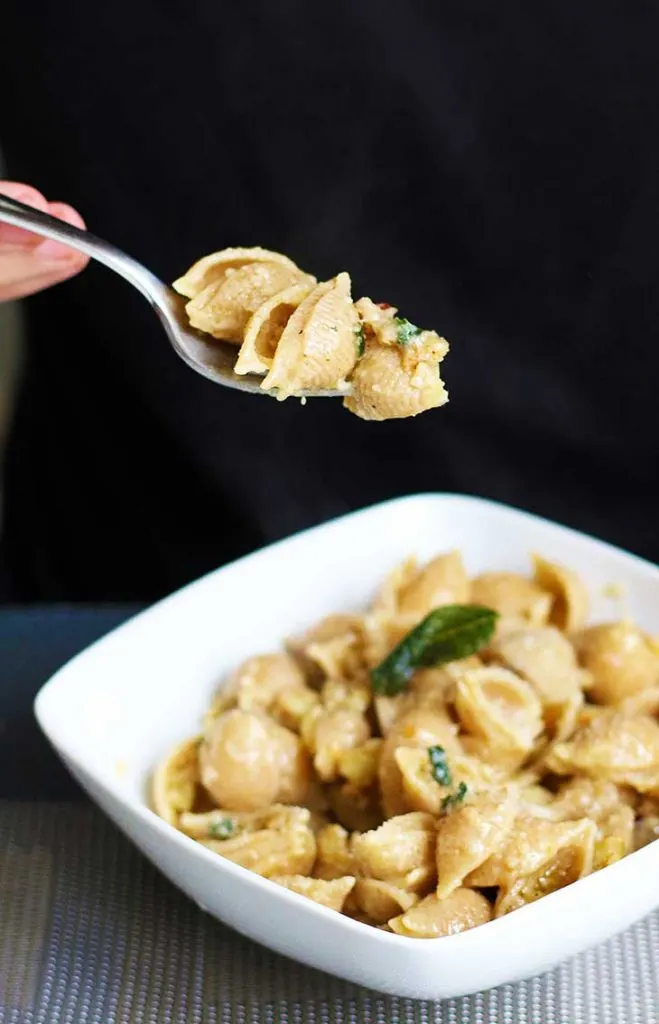 If you're craving something comforting and delicious, this recipe for yummy beetballs with garlic-basil tomato sauce is the perfect solution. Perfect for a weekend dinner!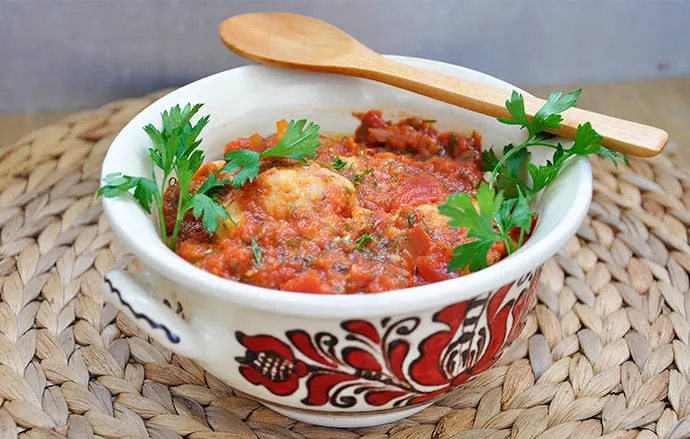 Let's end this list with something simple, yet flavorful. This green peas pate is an excellent alternative to mashed potatoes. It's elegant, yummy and SO easy to make!