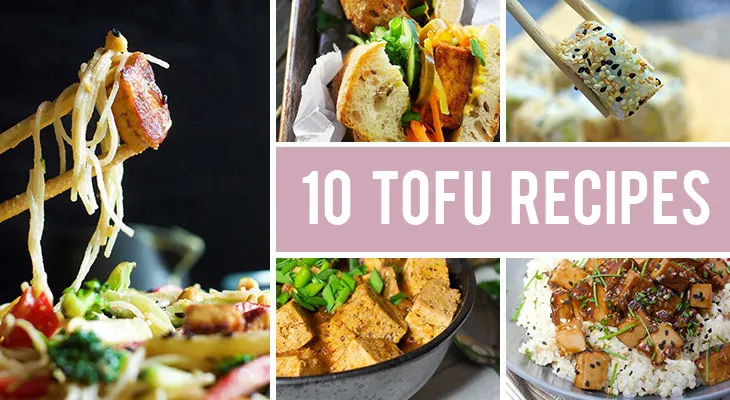 Are you looking for some recipe inspiration? In this list, you will learn how to make tofu taste good and you'll also get 10 delicious tofu recipes. Give them a try!
Ah, tofu… what an important element in the vegan diet!
I strongly believe that people have divided into two separate groups: people who love tofu and people who hate tofu. Okay, maybe there are 2-3 other people who dislike it but have no problem eating it once a month, but let's not count this tiny group.
And the difference between loving and hating tofu has EVERYTHING to do with how you cook it. Yes, sure, tofu may taste weird, boring, and simply meh if you eat it straight out of the box as it is. No, sir! Tofu has been created to be cooked with the proper spices, sauces, and herbs.
Let me tell you about the miracle of tofu. Why do I think it's so wonderful and magical? Well, tofu has the power of absorbing everything you put on it like a sponge. A magical, yummy sponge! Marinate it, toss it with spices, add it in a hearty sauce – tofu will then change its aroma and consistency depending on the case and it will transform into something absolutely delicious. Plus, tofu can be tender, crunchy, dry, saucy, all depending on the way you're cooking it. You have complete power and freedom, my friends!
So if all you ever did before was to take the block of tofu out of the box, cut it into slices, and eat it as it is on a piece of bread, you've been missing on a world of incredible flavors!
Let me tell you a couple of methods if you want to learn how to make tofu taste good (for more inspo, check out my recipe list below and get to work):
Cut tofu into cubes, put them in a bowl then season with your favorite spices – smoked paprika, oregano, thyme, garlic powder, etc, plus a little bit of olive oil. Then bake the cubes in the oven on a tray with parchment paper, making sure you're spreading it evenly;
Cut the tofu into cubes and place it in a heated pan with your favorite sauce – maybe some sticky Teriyaki sauce or some sweet and sour sauce. Cook until the sauce thickens.
Cut the tofu into thin strips, season it according to the recipe, then fry it in a pan without oil – you'll end up with bacon tofu!
Or simply add some tofu cubes to your favorite stew, such as a tikka masala.
Click on the linked titles in order to access these amazing tofu recipes that will teach you how to make tofu taste good! You will find here 10 unique and delicious recipes that I totally recommend you try!
Here we go:
How to Make Tofu Taste Good – 10 Tofu Recipes
Following a vegan diet doesn't mean you have to crave the old foods you've been eating without a solution! And yes, you can indulge in a couple fast food dishes when you're following a diet, as there are countless vegan recipes out there. These chick'n tofu nuggets are just an example!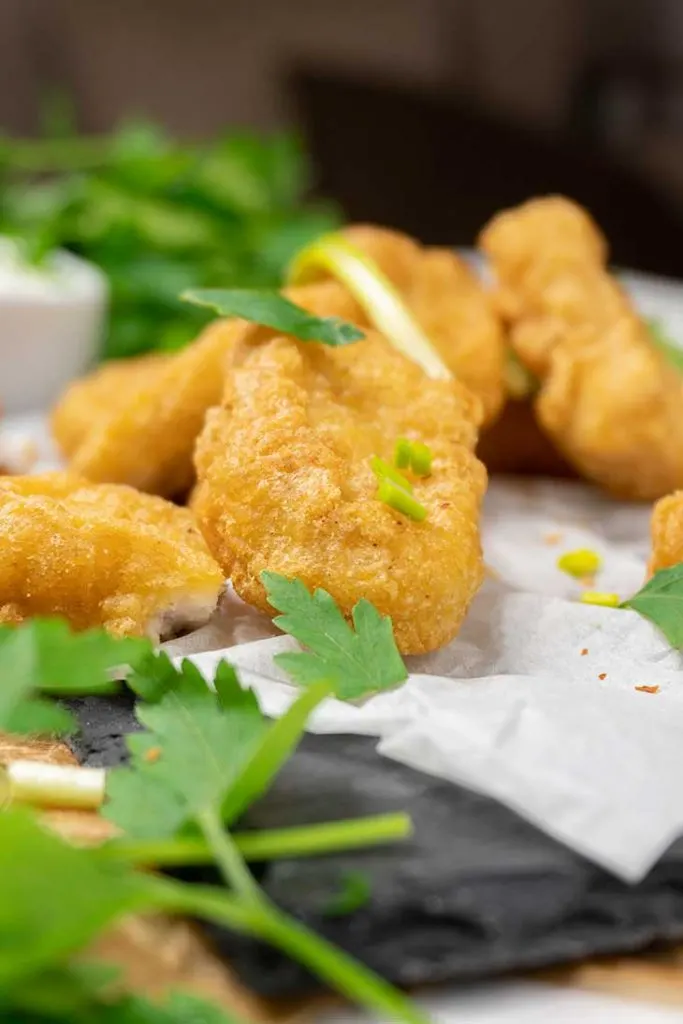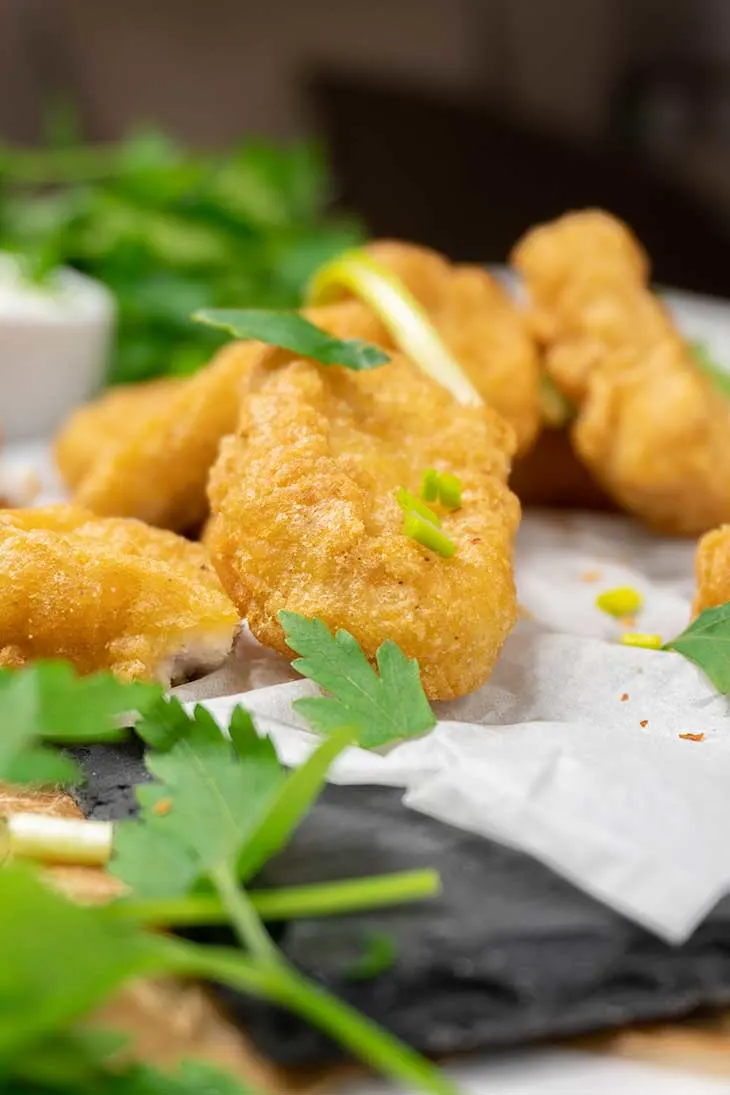 I told you tofu absorbs all the flavors and sauces like a sponge and this vegan mapo tofu recipe is the perfect example for it! It's hearty, it's filling but it's also quite refreshing. Give it a try with a bowl of Asian rice!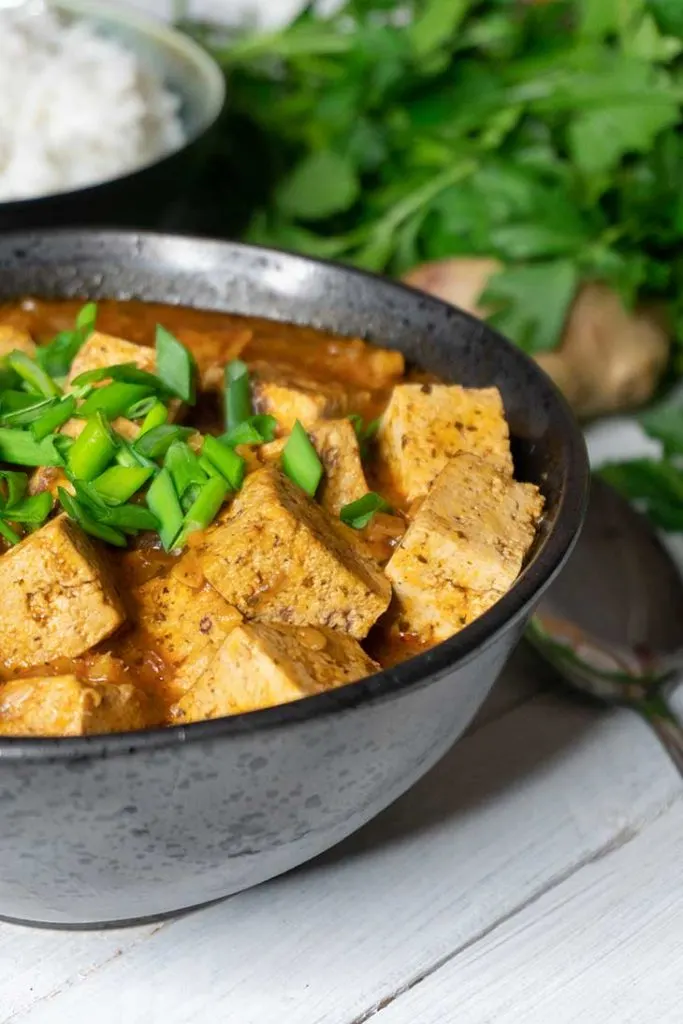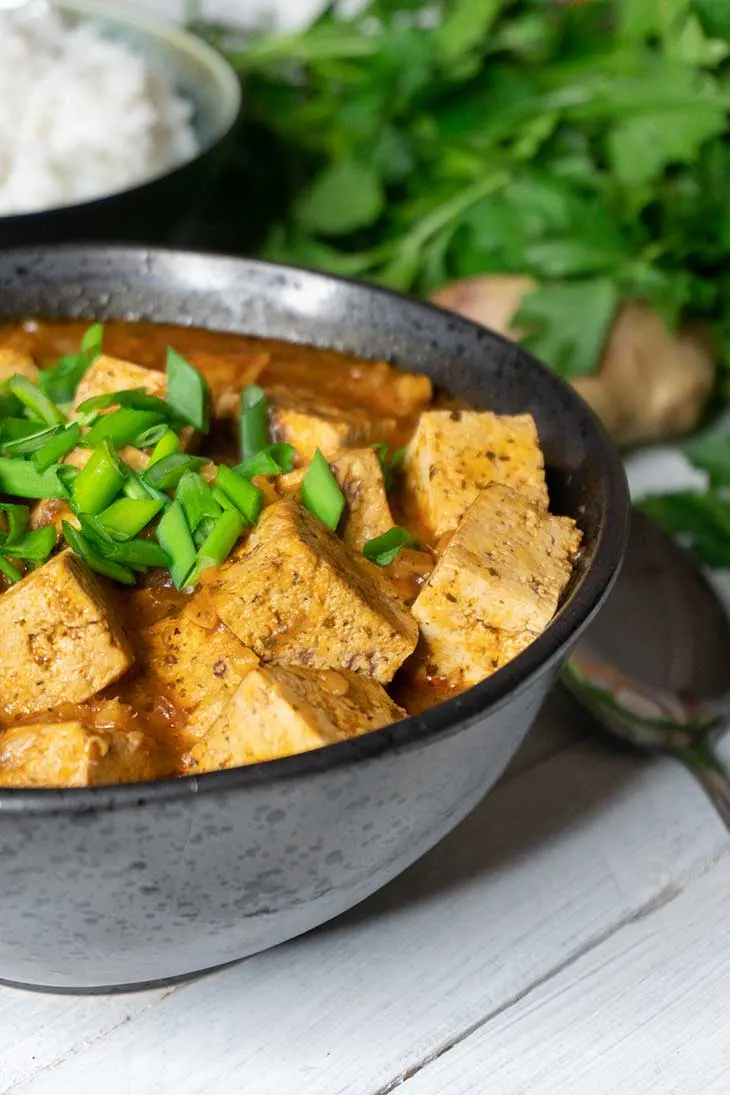 You may already know how much a love garlic. And I love tofu too, so I just couldn't avoid combining them in at least one recipe on my blog. This is how I ended up with this sticky Asian garlic tofu which I absolutely love. It's both sticky AND delicious!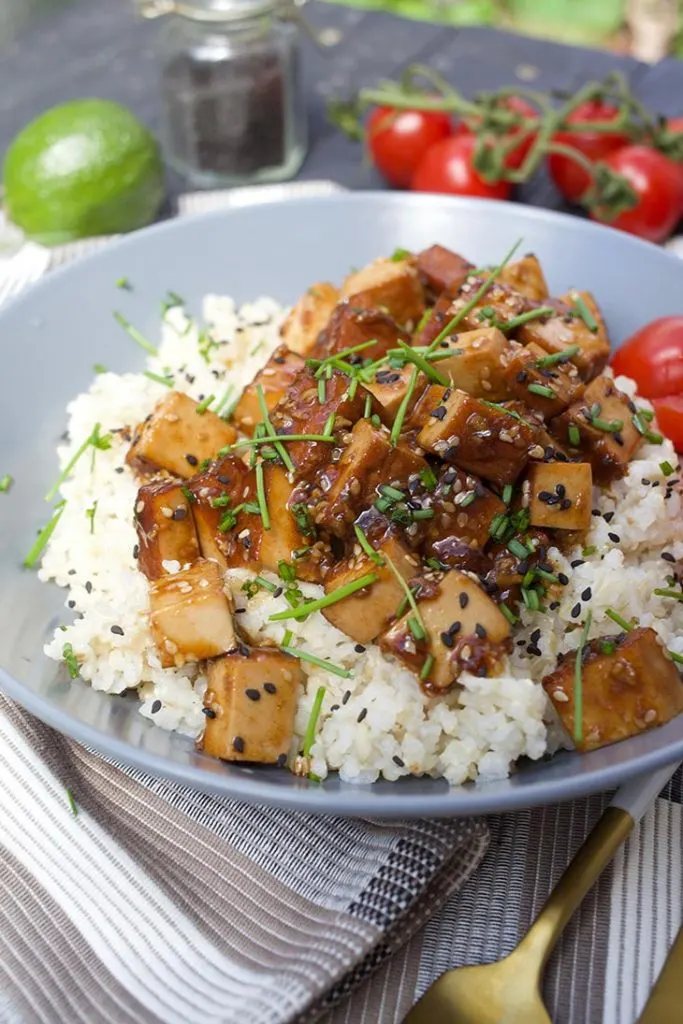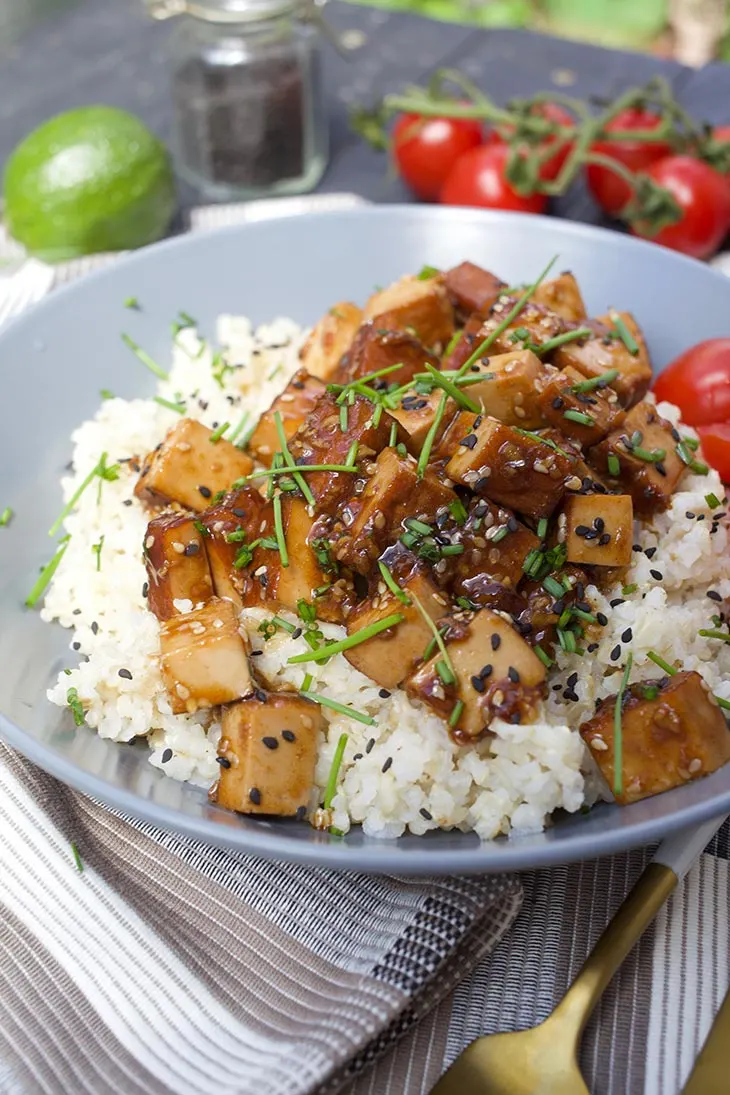 Yes, bacon can be vegan and you can make it in 5 different versions, but this tofu bacon might just be my favorite option! It's also one of the easiest versions of vegan bacon out there, while also being extremely yummy and healthy! Give it a go and serve it in a BLT sandwich!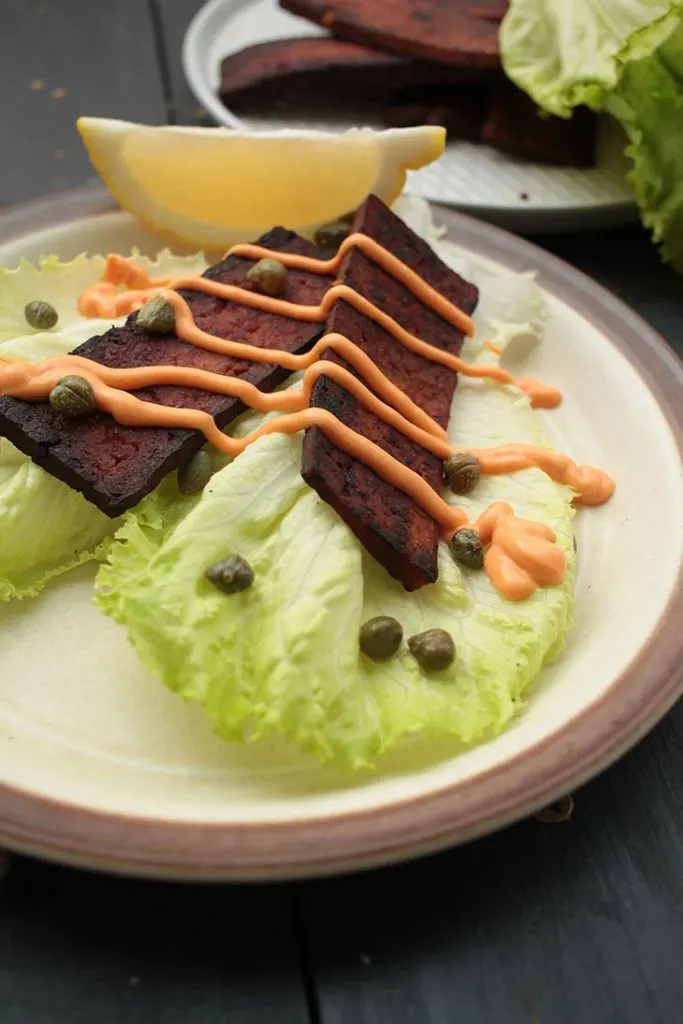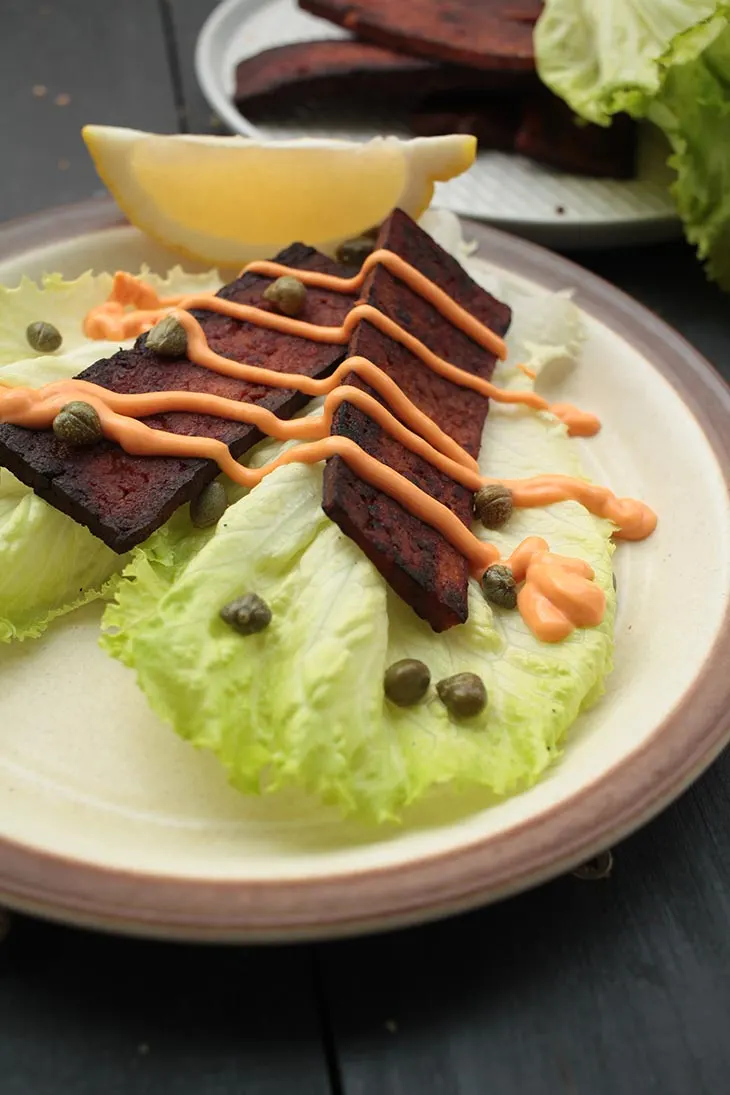 Tofu and sushi go hand in hand like a miracle of the Asian cuisine. And if you love sushi as much as I do, it's pretty obvious that you have to try this vegan California roll recipe! 😉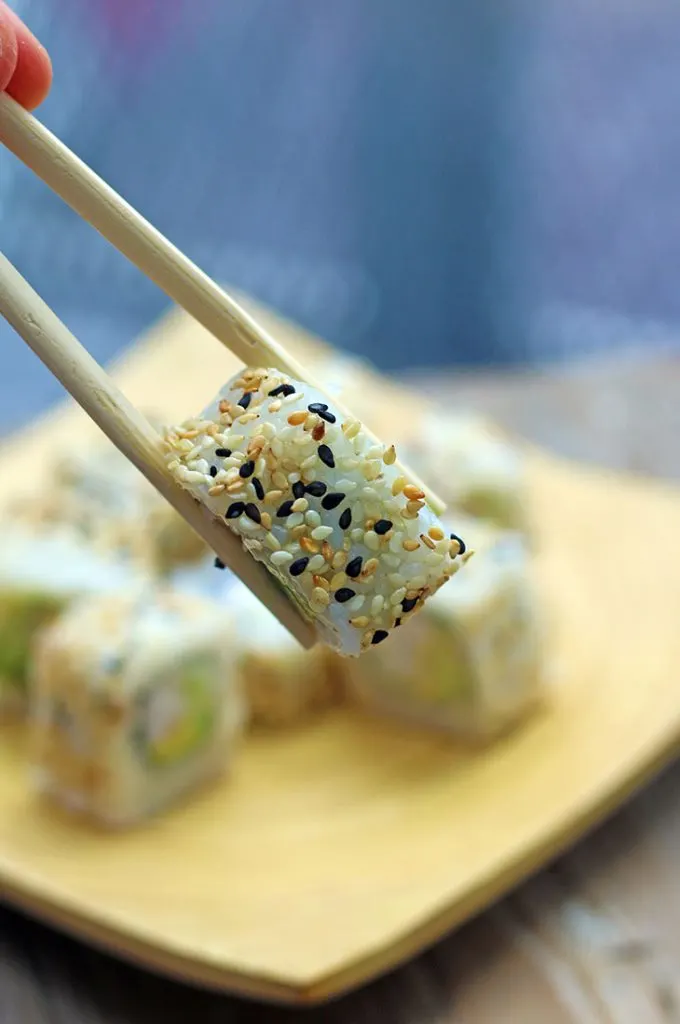 Let's explore the Asian cuisine some more, this time virtually traveling to Vietnam. The Banh Mi sandwich is a staple of Vietnamese cuisine and the wonderful thing is that they even have a vegetarian/vegan version. It's called Banh Mi Chay and it's super easy to make!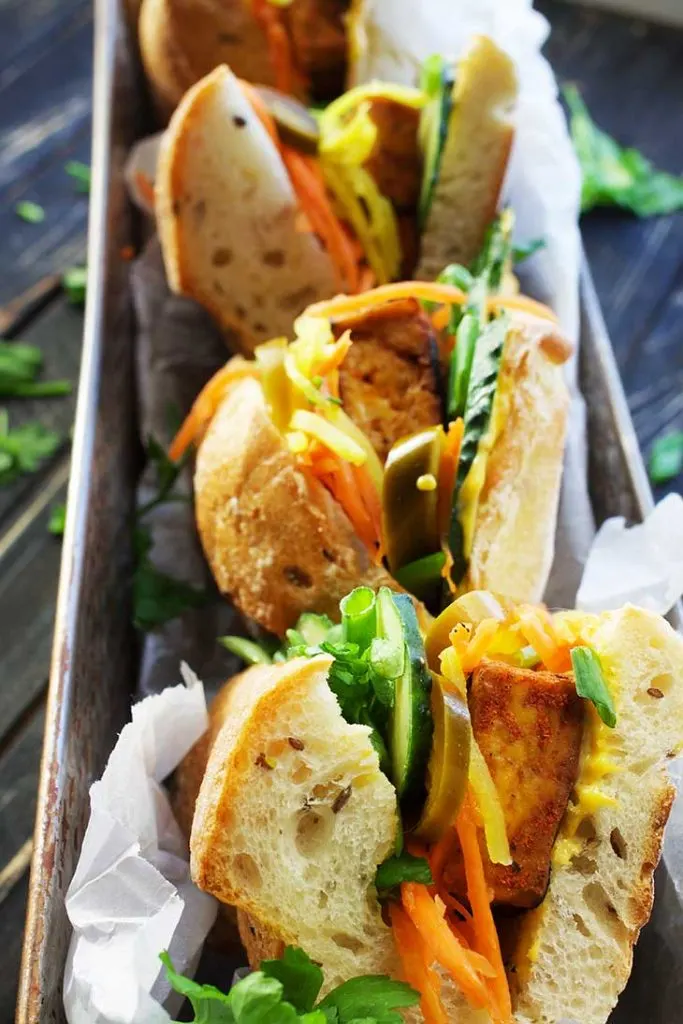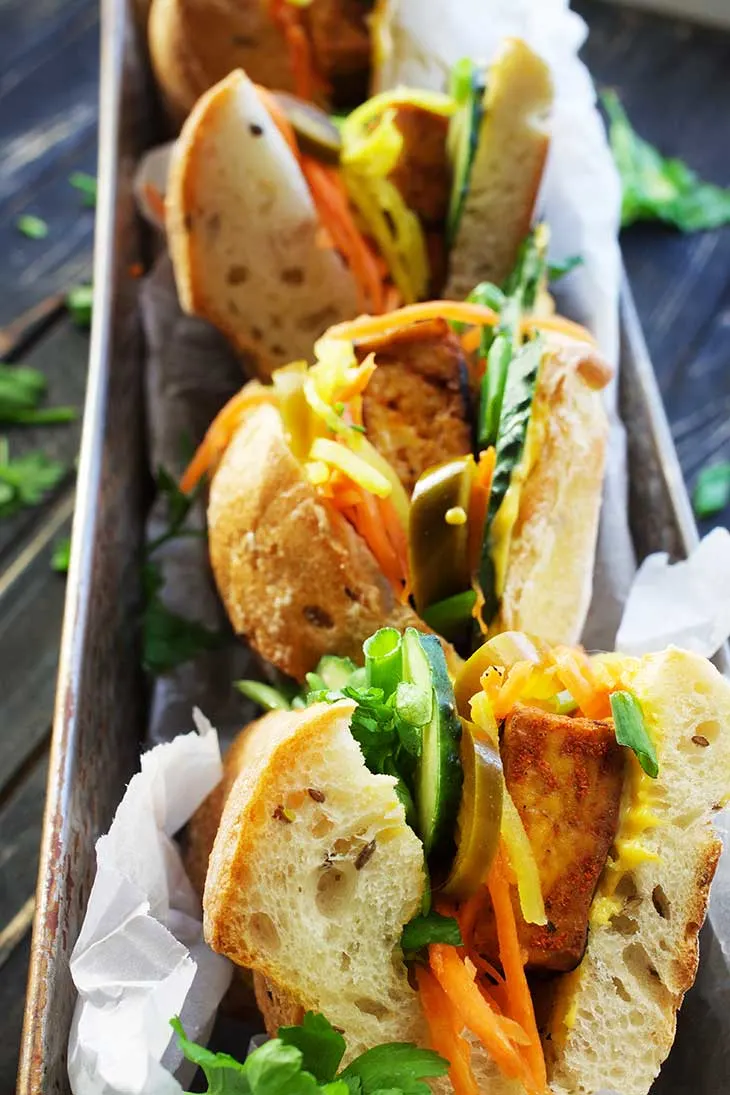 You may already know how much I love a good, hearty stew and this smokey beans stew is the definition of comfort food! It's yummy, it's healthy and it's ready in no time without much effort implied.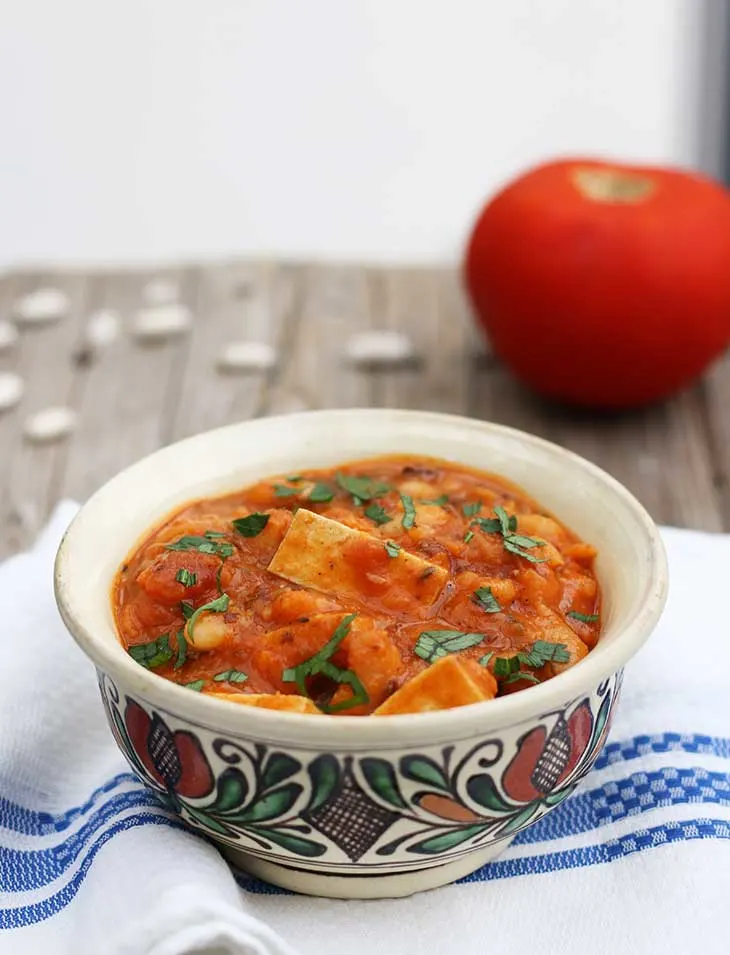 I just can't let go of Asian dishes just yet, as people there really know how to use tofu to its maximum potential. These Thai peanut noodles are bursting with flavors and they're the perfect lunch if you're in a rush!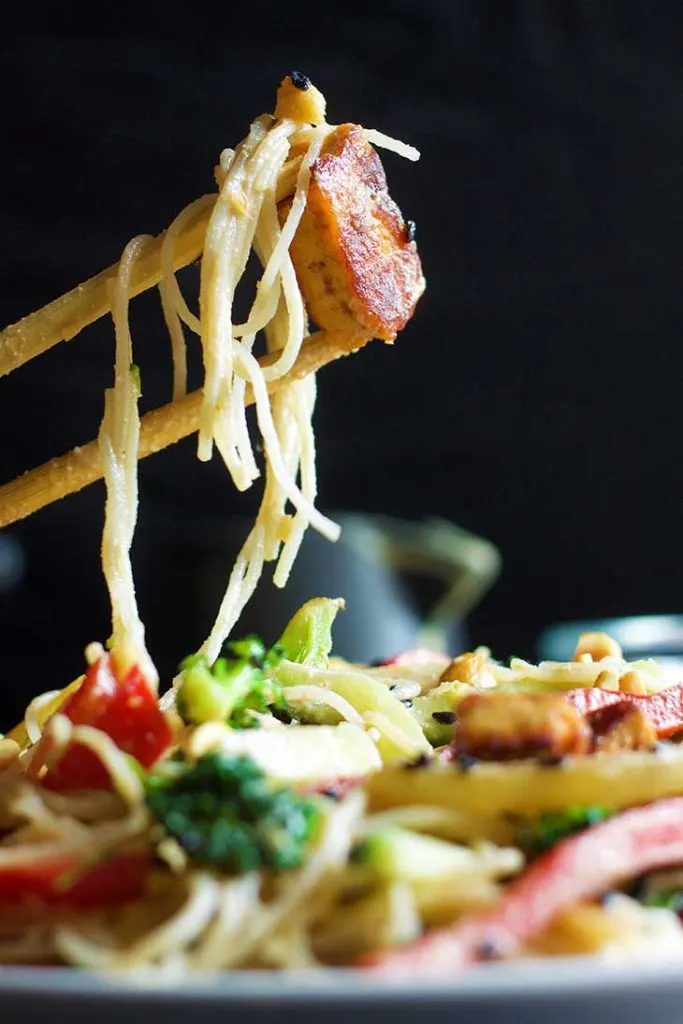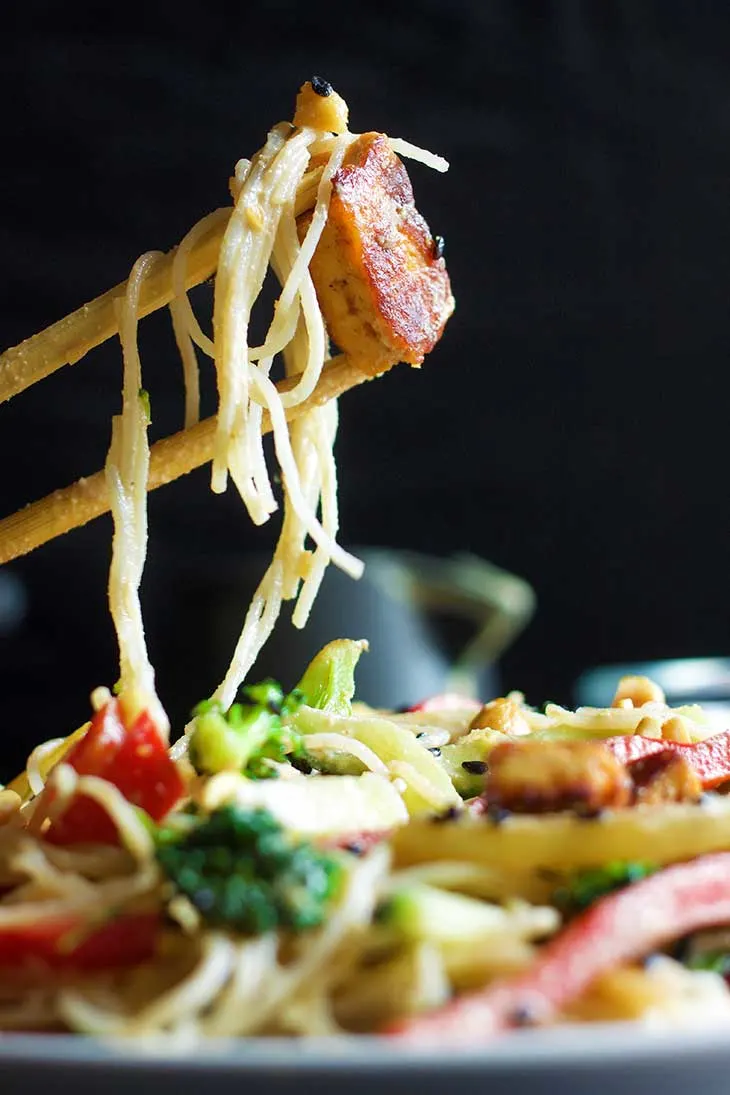 This vegan quiche Lorraine is a yummy version of the world-famous French dish. It's ready in no time and it's the perfect recipe to make when you have guests over. Or for breakfast, who can stop you?!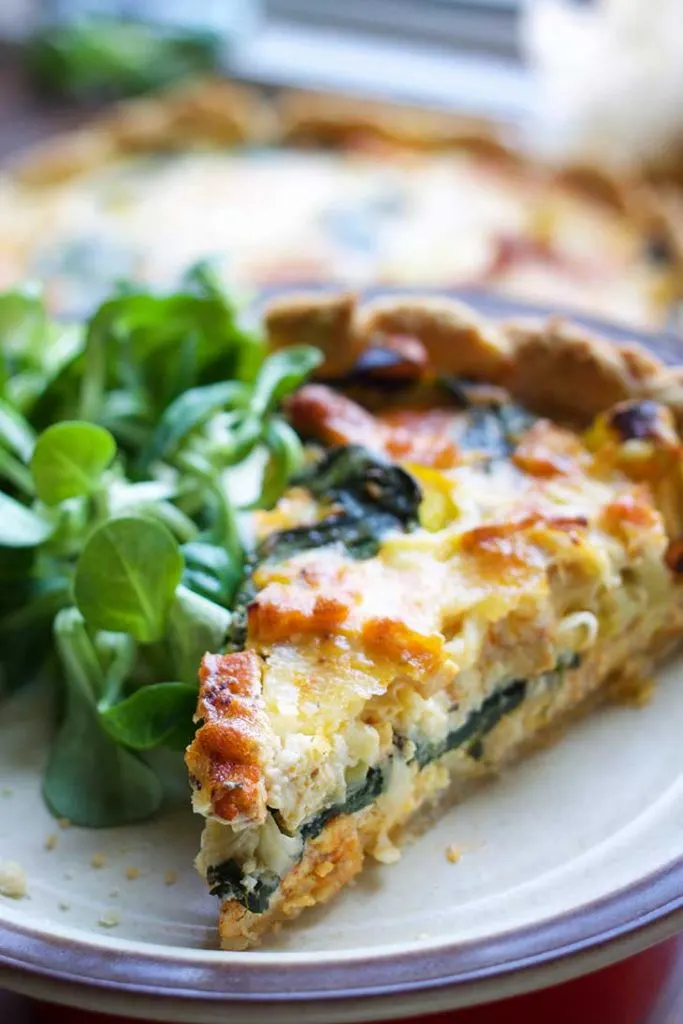 Let's end this list in style with a simple yet flavorful dish: grilled smoked tofu with tomatoes, corn and other yummy veggies. Proof that the best things in life are actually very simple!